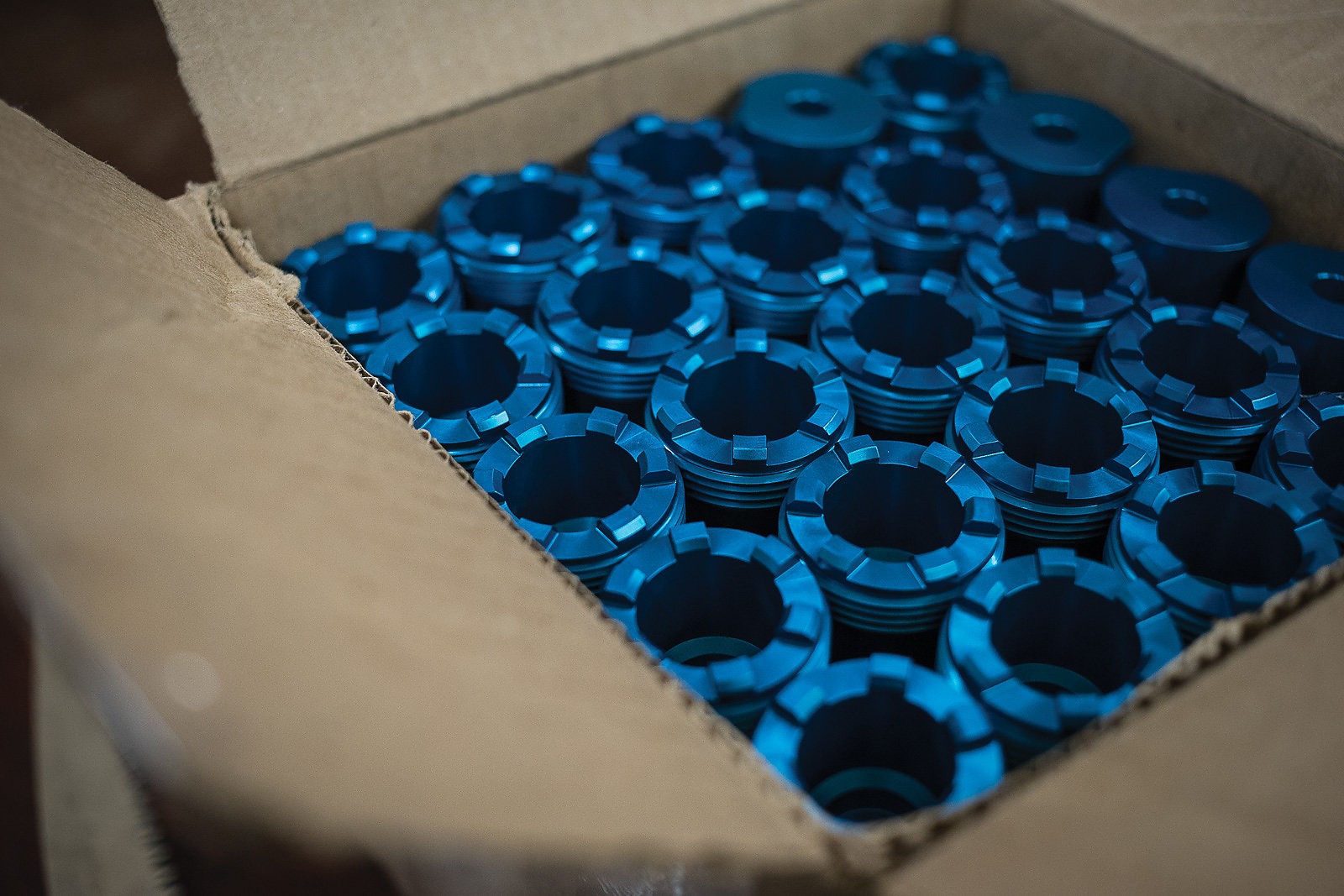 If You Have To Ask, You Can't Afford It A New Approach to Trail Maintenance with Trail Boss
Bill Hasenjaeger started building trail for dirt bikes. It was the late 1960s, he was 16 and a member of a motorcycle enduro club in Southern California.
At the time, there weren't any land use restrictions in the high Sierra Mountains, and an area called Kennedy Meadows had a plethora of legal dirt bike trails.
"We would partner with the United States Forest Service in the summer and take care of the trails," Hasenjaeger says. "It was just a handshake agreement—we'd have trail-maintenance weekends, where Saturday was maintenance day, and Sunday was ride day."
These unofficial build parties would turn out 100-200 people, all working to ensure the trails stayed in prime shape. Hasenjaeger would eventually swap dirt bikes for mountain bikes for the sake of his body's longevity, but his interest in trail building remained undiminished. In 2010, Hasenjaeger transformed his passion and decades of experience into something tangible: Trail Boss, a collapsible building tool designed specifically for mountain bikers.
Building things (besides trails) is nothing new to Hasenjaeger. By trade he's a manufacturing engineer, consulting  with companies on product design for efficient manufacturing, with clients ranging from Boeing to software firms. Over the years he's assembled a small machine shop at home, a personal laboratory where he can tinker and experiment with his mechanical curiosities and ideas.
Through it all he continued riding bikes and building trail. But he found himself stymied because doing both together was awkward—try riding with a full-sized rogue hoe strapped to your back and you'll understand immediately. So, as any good engineer would be compelled to do, he headed into his shop to try and solve the problem.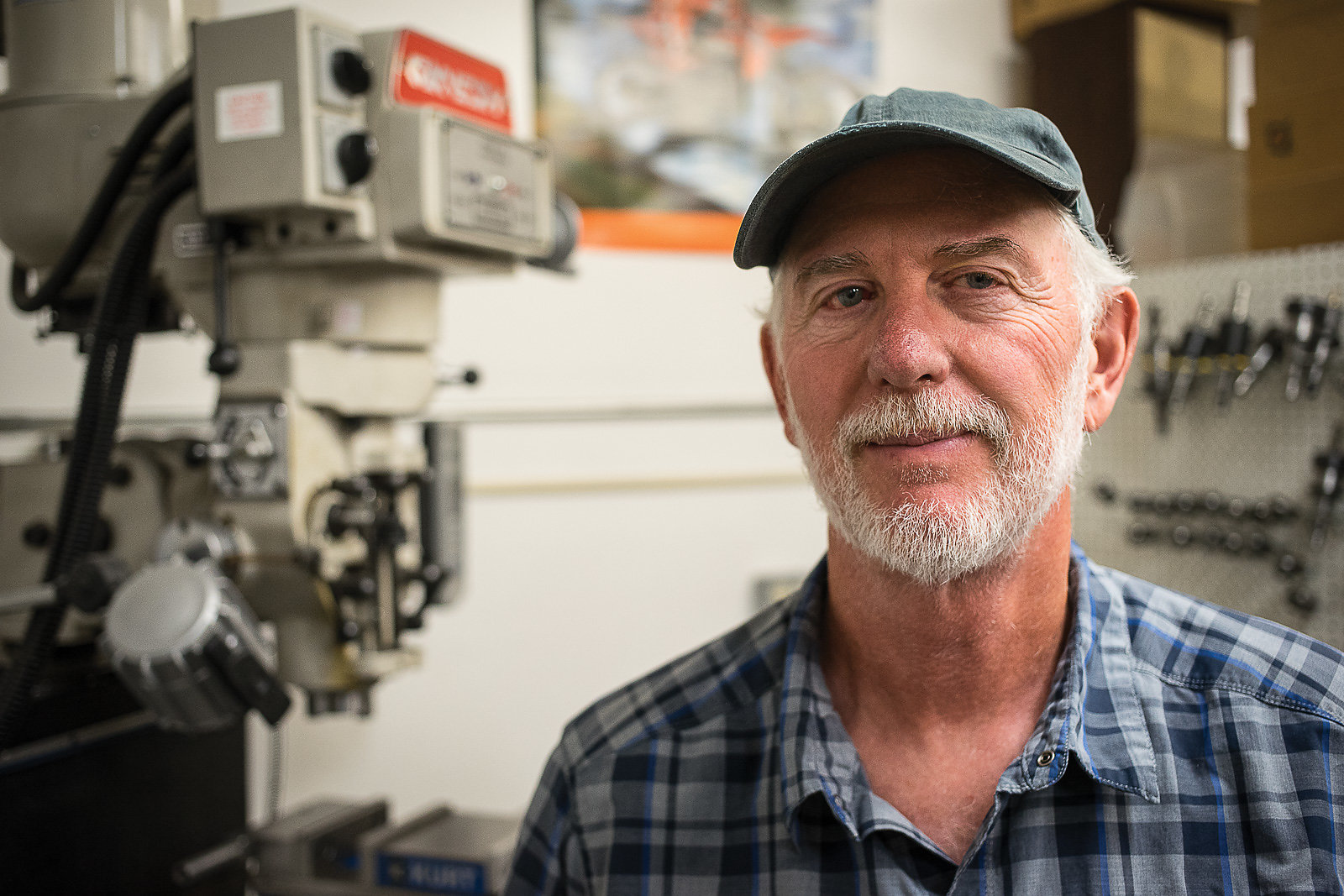 The result was a collapsible tool built from fiberglass, anodized aluminum and steel that broke down into four pieces short enough to fit in a backpack and light enough to ride comfortably with. Additionally, the tool heads were interchangeable, meaning riders didn't have to choose just one tool. Upsize your pack, and you could carry them all.
"The goal was just making a tool that was really durable," Hasenjaeger says. "It had to hold up, and had to be something you could do your regular work with and not worry about it breaking."
It took years of minor adjustments to reach the current Trail Boss model; Hasenjaeger's prototype was clunky and unrefined. But, raw or not, that first version caught people's attention immediately, and it wasn't long until a friend wanted to know more.
"He asked me how much I'd sell it for, and I told him he couldn't afford it," Hasenjaeger says, referring to the amount of time, energy and resources he put into his first prototypes. But he made his buddy one anyway, which caused other friends to ask about it, and before long folks he didn't even know were hitting him up. To meet the demand, he put together a batch of 10, and to his surprise all of them sold. The next round was 25, and then 50. Things went from there, and soon he'd officially started a company.
For Hasenjaeger, the tool was simply a way to go for a bike ride and be able to do some quick dirt work along the way—"rolling maintenance," he calls it. He had no idea he was creating a new approach to trail building in general.
"I've heard repeatedly from different clubs that it's totally changed how they do trail work," Hasenjaeger says. "Now you have people with tools on their bike, and they're just taking care of stuff as they go, with the idea of continuous trail maintenance."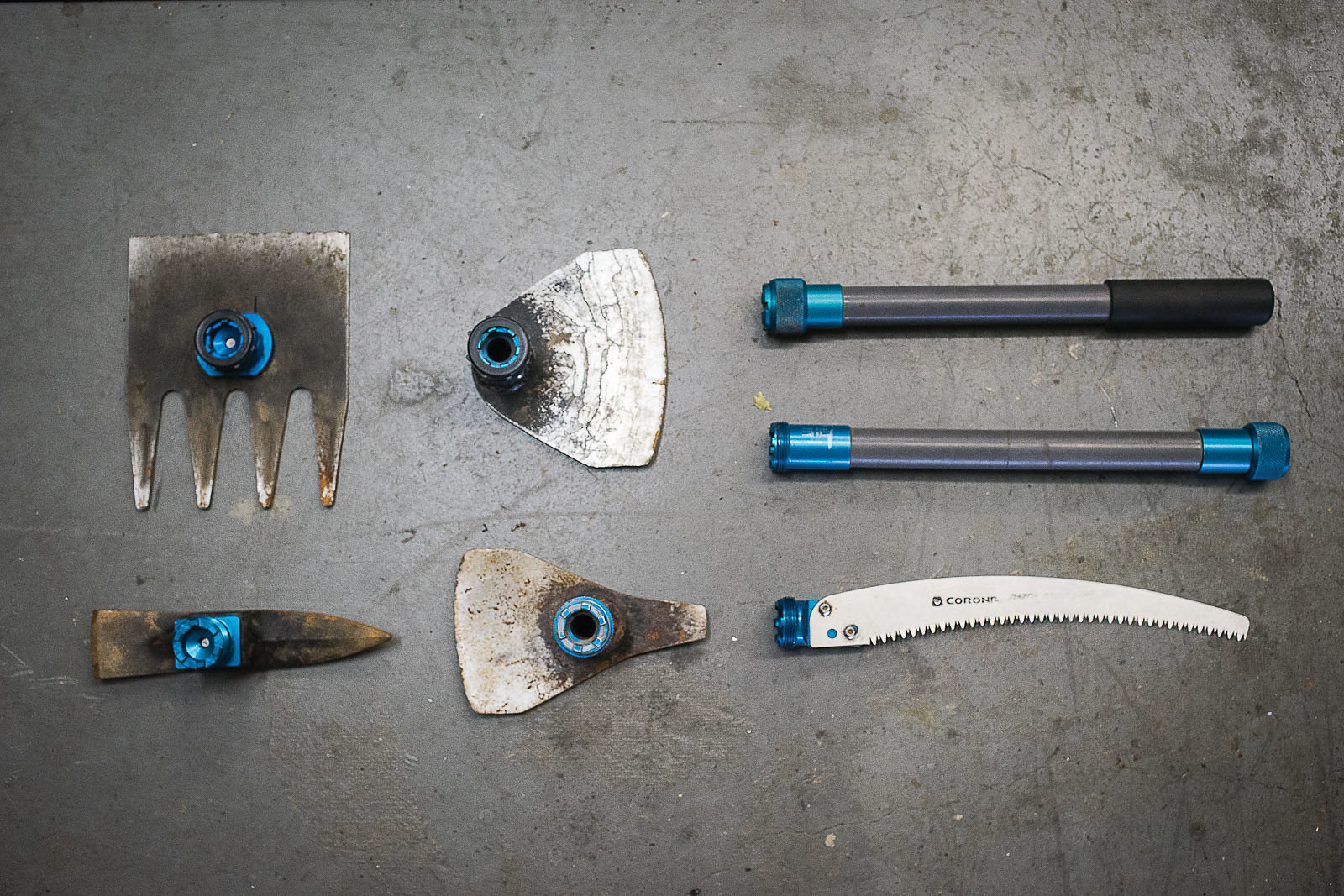 Continuous—or rolling—maintenance means people can deal with small problems as they ride, fixing them before they escalate into something larger. It's becoming a popular approach. Numerous mountain bike groups across the world have purchased Trail Bosses, including crews in California, Idaho, Vermont and even France. The Trail Boss may be a bit superfluous for in-town networks with easy access, but for hard-to-reach trails, it can make all the difference.
Practicality isn't something appreciated only by mountain bikers. Hasenjaeger has sold Trail Bosses to user groups ranging from hikers to equestrians to motorcyclists. Most recently, he shipped an entire pallet to an Australian backcountry firefighting crew for a government pilot project, the company's largest order to date. He now makes his tool in batches of 250.
"Despite a fairly serious lack of advertising," Hasenjaeger says, "it seems to keep catching on."
The surge in demand has been such that Hasenjaeger has been forced to adapt his manufacturing process to meet it. In the beginning, he made each individual piece in his machine shop, a pace that could produce 20 tools in a couple of weeks. Now Irongate Machine Inc. makes all the couplings and parts a mere 10-minute drive from Trail Boss headquarters in Bellingham, WA.
Even with its growth, Trail Boss remains completely self-funded by Hasenjaeger, and he's never lost sight of his original inspiration: helping mountain bikers to ride the trails they love, while showing those trails the love they deserve. And if he can make a living at it? That's a bonus.
"The last couple years have paid for themselves," he says. "It doesn't buy groceries yet, it doesn't pay the mortgage yet, but I see it getting there."