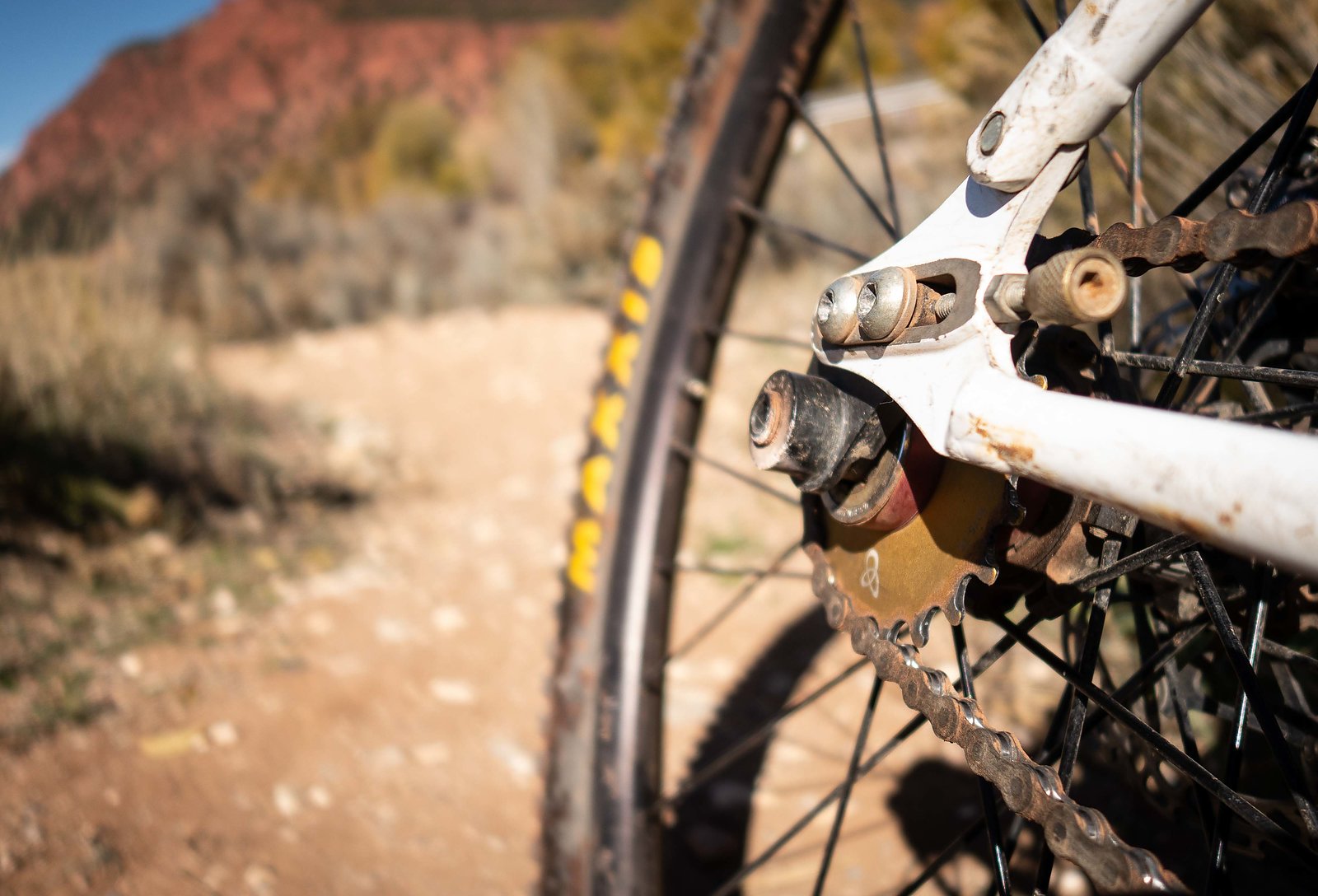 Worthy Offerings Learning the True Scope of Mountain Biking
It was a Tuesday morning in the fall of 2002 when I walked into my local bike shop and sat down in that one chair that's meant for the loitering regulars.
It was probably too early for a beer so the shop manager, Scott, handed me a mug of coffee.
"How was your race last weekend?"
"It fucking sucked. I broke my downhill bike in practice, then I had to race my hardtail on the craziest course I have ever seen, and then my bike sponsor decided they weren't going to have a team next year."
"Damn. What are you going to do?"
"I don't know, man. I think I'm just going to take a break and not ride for a while. Maybe get a new hobby. I've been a one-trick pony for a long time."
"Don't be ridiculous. You won't even know how to get through the day without a bike."
As I sat there in that bike shop sipping my coffee, I thought about that statement. My life was consumed by bicycles. They were the foundation of my identity and friend circle. What would I do without a bike in my day? I really had no idea, but was open to considering the options.
Zoned out and daydreaming, the sound of clanking metal and things falling in the back room snapped me back to my coffee mug and shop perch. I stood up as Scott pushed a fully rigid single speed with rim brakes in front of me.
"Here, take this. It's been back there for at least a year."
"What the hell am I supposed to do with this thing?"
"You ride it, dumbass."
Until this point in my life, I only ever rode a bike uphill for jumps or a good burrito spot. I was all about downhill and street riding, and everyone else was a nerd. I had a chip on my shoulder and knew what was "cool." Anyone who didn't agree could suck it.
I had no idea the turn my life was about to take.
"Seriously? What am I going to do with this dork bike? It doesn't even have a suspension fork!"
"Have I ever given you bad advice before?"
He had a point.
Scott proceeded to pull out a map of the local trails. He traced his finger on a thin black line, following it all the way around the south slopes of the mountain. Then up a pass and along a ridge, eventually connecting in a loop with where it started.
"Take this bike, four beers and a sandwich. Go ride this loop. There will be a bunch of hikea- bikes, but the views will be killer. Make sure to keep an eye out for the petroglyphs. Treat it like hiking, but five times faster. It should take you about four hours. Let me know how it works out, buddy."
So I went. It took closer to six hours. The desert overwhelmed my senses—no slapping chain detracted from the sounds of my tires on dirt, the rhythm of air rushing in and out of my lungs, or the wildlife's subtle conversations. With nothing on my handlebars but grips and brake levers, my attention was free to wander the landscape ahead. Every so often I had to get off and walk, forcing me to slow down and absorb my surroundings even more. My imagination went wild when I first noticed a pig-looking thing (a javelina, I later learned) running through the brush, and again when I saw the ancient art carved on the rocks.
Looking back, I can see that ride for the turning point it was, not only in my biking but also in my life. At the time, I thought I knew all mountain biking had to offer, and what offerings were worthy. Seventeen years later, I have grown to love every type of mountain bike in every kind of setting and built the most beautiful network of friends a man could ask for. Sometimes understanding the true scope of something requires stripping away all but its essentials, and that simple, stripped-down "dork bike" has been the gateway drug to every experience I've had since.
But there in the desert, breathing hard and musing over prehistoric etchings, I wasn't thinking about all that. I was just enjoying the ride. When I returned to the shop, I asked Scott if I could hold onto the bike for a little while. He just gave me a smug wink.
"I thought that might happen."