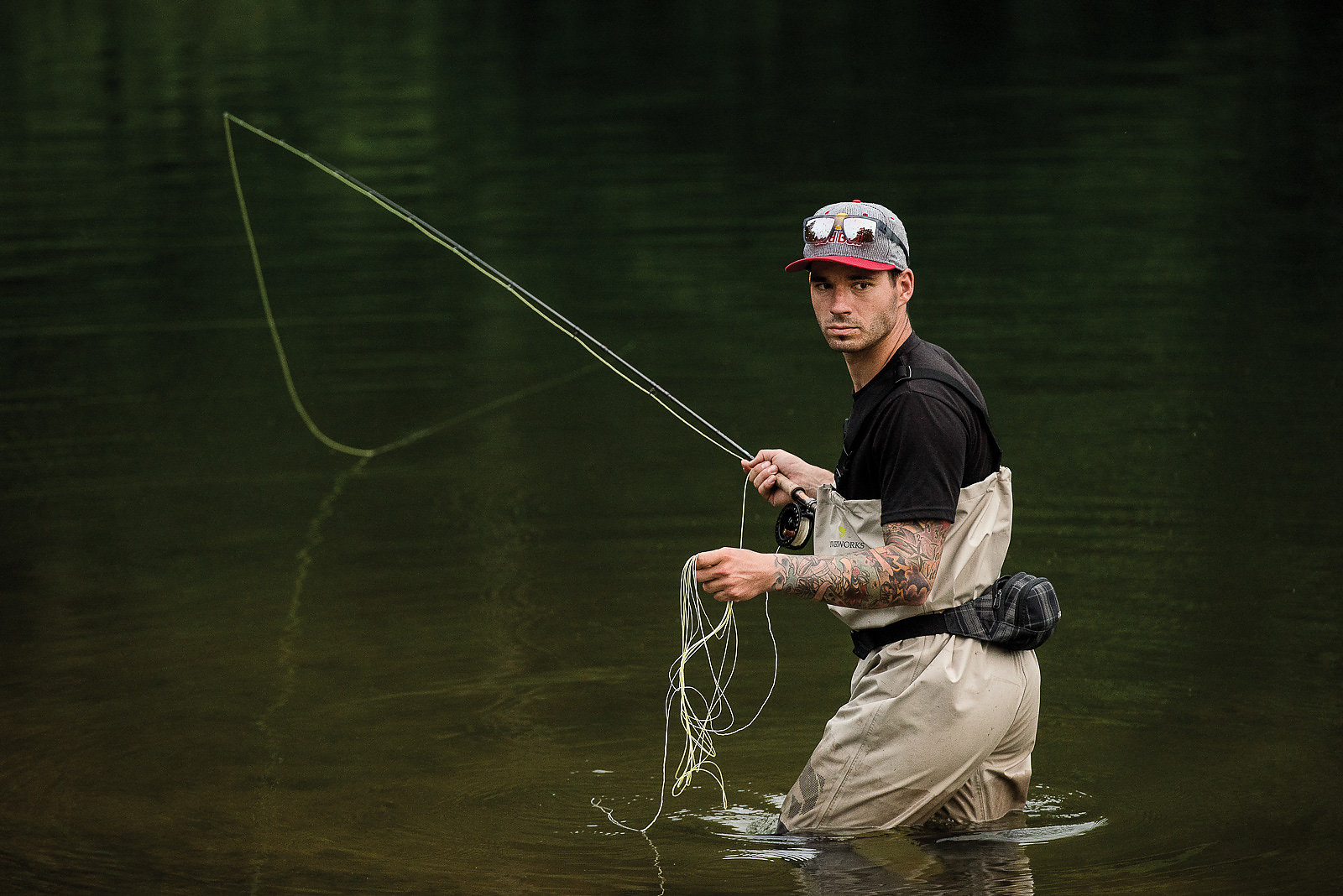 Intrinsic Flow From the River to the Racetrack with Tomas Slavik
When Tomáš Slavík gets stressed about an upcoming race, he goes fishing.
When he wants to decompress after a competition, he does the same. When he prepares for an upcoming trip, he packs his fly rod first, then his bike.
"When you're fishing, you don't think about anything else other than fishing," Tomáš says. "You don't think about bikes, and you don't think about racing. It's what really makes me relaxed."
And if anyone can appreciate relaxation, it's Tomáš. The 29-year-old professional mountain biker is one of the best and most decorated 4X racers in the sport, having won everything from the 4X World Championships (twice) to the 4X Pro Tour overall (three times). And when you compete in more than a dozen competitions a year, you need something to help manage the pressure.
The first time I worked with Tomáš was in 2011, while shooting photos on assignment in Bali for the movie Signatures. Until then, we didn't really know each other, but in the years since we've worked on countless projects together, traveling the world and riding bikes in some pretty special places.
During that initial trip, it was clear Tomáš has a lot of drive. As a photographer, working with an athlete who puts so much effort into every shot not only makes for unparalleled results, but also makes for a damn good time as well.
You don't have to join Tomáš for a photo shoot to see his motivation—it's obvious in every race and every ride, but such drive comes at a price. Stress has cost Tomáš more than a few tumbles, but with each struggle he's pushed himself to more impressive heights. And, from fly-tying to BMX to 4X, it's that persistence and boundless energy that have taken Tomáš to where he is today.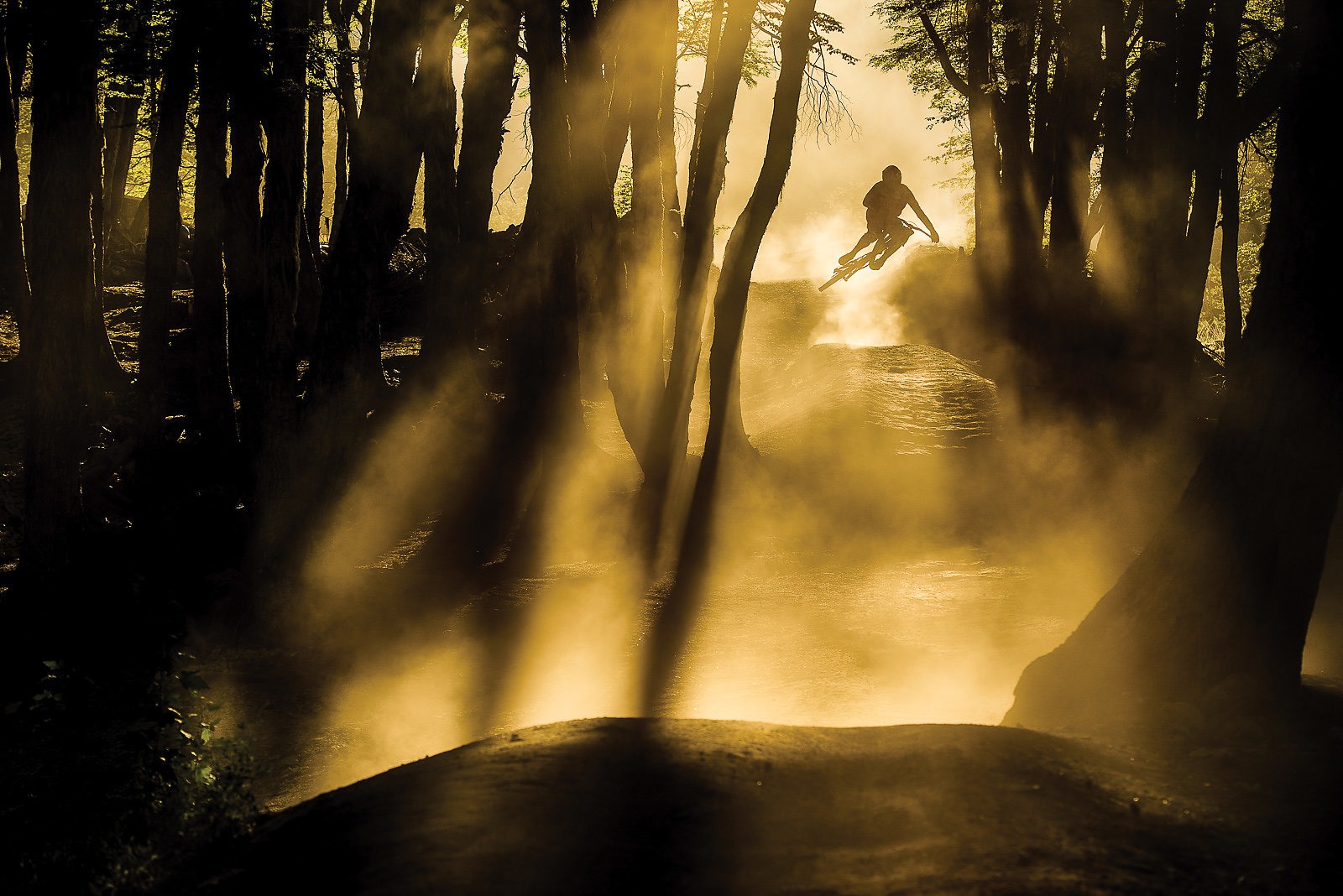 Growing up in Brno, Czech Republic, Tomáš was incessantly energic. In an attempt to wear out the tireless youngster, his mother enrolled him at 5 years old in classes at a local gymnastics center. As far as mom was concerned, it was simply a way to direct his abundant energy. In actuality, part of the curriculum was a training program for young BMX racers, so when spring arrived the class moved outside to the track. Tomáš excelled—not surprising, considering he'd ride his bike for two hours every day before going to BMX practice.
Within two months, he was traveling all over the Czech Republic to race on the national circuit. Within two years, he was traveling around the globe, competing in events like the European and World championships. All the while Tomáš continued his schooling, but his busy schedule wasn't enough to temper his ceaseless energy. And then he found mountain biking.
Always keen on trying new things, Tomáš entered his first 4X race at the age of 15. 4X is a discipline combining the flow of BMX with both the gear and features of mountain biking, like full-suspension, big jumps and rock gardens. The heated, four-person battles often result in brutal carnage, which was a perfect challenge for Tomáš. Although he competed in the novice category in his first race, he won by a respectable margin, and only a few years later he was splitting his time between BMX and 4X. Then came a crossroads for Tomáš: BMX was to premiere at the 2008 Olympics in Beijing, China, and after he fell short of qualifying by a few points, he had to decide whether to continue in BMX or move on to something else. It wasn't difficult.
"I liked 4X more. It was more me—it's wilder, faster, crazier, and that's what I love about mountain biking." —Tomáš Slavík
"I didn't want to wait another four years to try again for the Olympics," Tomáš says. "And I liked 4X more. It was more me—it's wilder, faster, crazier, and that's what I love about mountain biking."
With that decision, Tomáš officially became a full-time mountain biker. He quickly made a name for himself by placing second overall in the 2010 UCI World Cup 4X circuit, and impressive results kept piling up after that. Not content with just 4X, Tomáš soon moved into downhill as well, competing on the UCI World Cup circuit, where he earned 36th at the 2014 race in Pietermaritzburg, South Africa.
He found more success, however, with the unconventional and rowdy Downmall series. Taking place in packed shopping malls, racers careen down escalators and drop off balconies, and the wild vibe and format reminded Tomáš of 4X. His first Downmall victory was in Prague in 2011, and he would continue to earn first-place finishes at the same race for the next three years. He was the series' overall champion in 2015 and 2016, while stacking similar results in 4X. He cleaned up on the World Cup with three second-place finishes in 2010 and third place overall in 2011, and earned the overall championship for the 4X Pro Tour in 2012, 2013 and 2014.
Despite his packed schedule, Tomáš still had energy to spare. In 2013, with his race career in full swing, Tomáš helped establish the the 4X race JBC 4X Revelations in his hometown of Jablonec nad Nisou. That first year, it was part of the 4X Pro Tour World Series, drawing riders from around the world. Now regarded as one of the best 4X tracks in the world, the JBC 4X Revelations continues to raise the level of riding every year. The same goes for the after party.
As he raced another full season, worked to set up another JBC 4X Revelations series, and filled his "down days" at home with two workouts a day, his overactive lifestyle caught up with Tomáš in 2015. He was sick constantly and was eventually diagnosed with Streptococcus, bacteria that can affect any part of the body. Doctors prescribed antibiotics, but along with killing the bad bacteria, they also killed beneficial bacteria. Thinking his tonsils might not be functioning correctly, Tomáš had them removed. It helped for a short time, but other problems soon filled the void.
"It was just like my body wasn't working right," Tomáš says. "No one could figure out the cause of my sicknesses. It was really frustrating."
In the end, doctors told Tomáš overexertion was an underlying cause. He was pushing his body beyond its limits, and had been for a while. Considering everything he had going on, this wasn't an unreasonable diagnosis. Yet despite his health issues, he still won the Downmall overall championship, the JBC 4X Revelations and came in second in the City Downhill World Tour that year.
Eventually Tomáš listened to his doctor's advice and took time off to recuperate, returning to competition with an even more ambitious goal in mind: the King of Crankworx title. With a points system spanning its then-three stops in Rotorua, New Zealand; Les Gets, France; and Whistler, BC, the quest for the overall title forced Tomáš into new events and outside his comfort zone. After posting solid results in multiple Dual Speed & Style, Pumptrack and Dual Slalom events at each of the three stops, Tomáš officially became the King of Crankworx in 2016.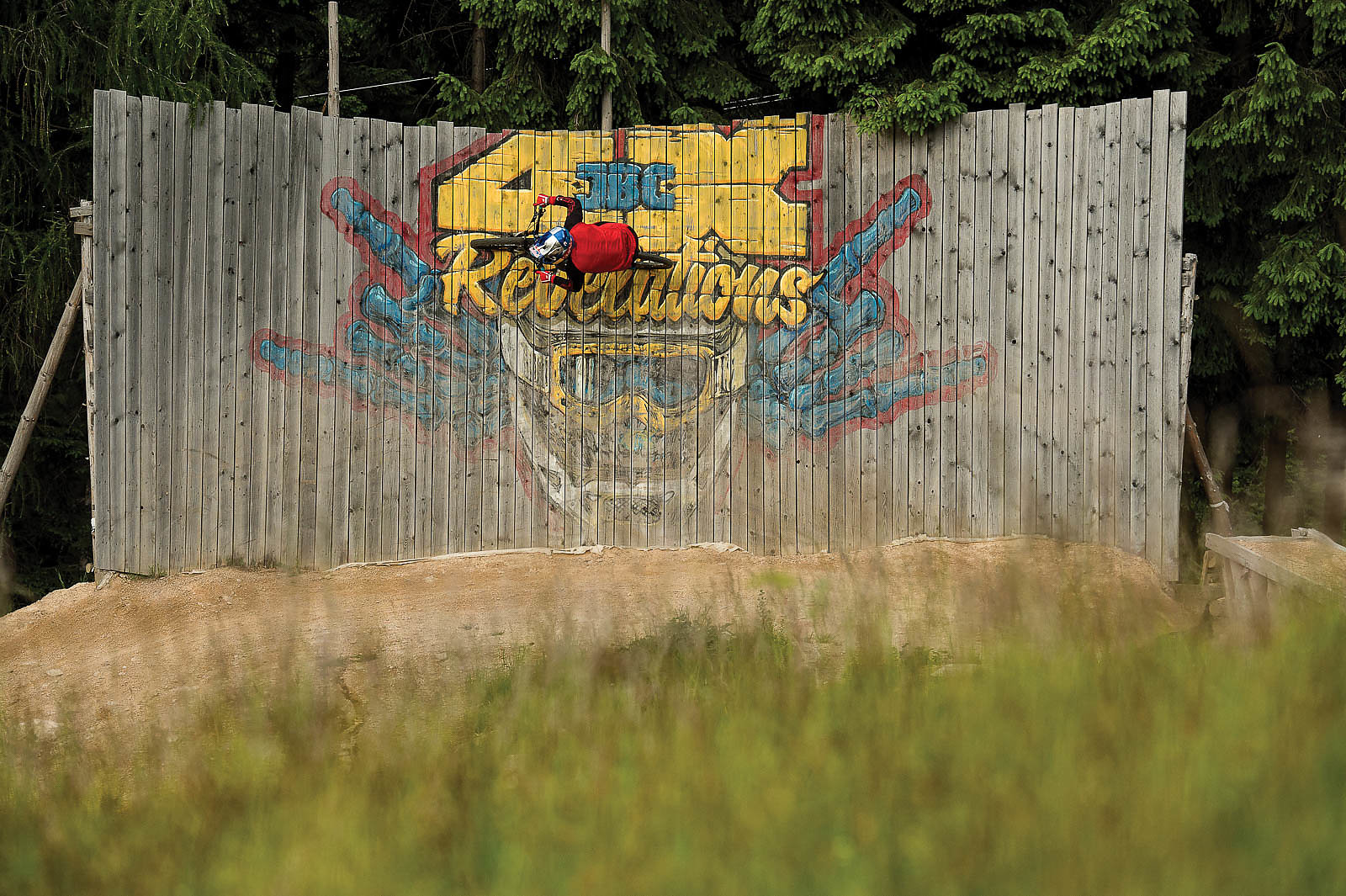 In the years since that first trip to Bali, Tomáš and I have had plenty of adventures together, both near and far from racetracks. We spent a week camping in the New Zealand wilderness, fishing, biking and surviving off minimal amounts of food. The trip was a sufferfest of rain and ruthless mosquitos, but somehow the laughter never ceased. We've been on photo shoots in Chile, and all over the Czech Republic. I consider Tomáš a good friend, and our workflow has evolved to an almost unspoken language.
Tomáš is one of those people whose schedule is perpetually hectic. When he's home, it's two-a-day workouts and logistics meetings for the upcoming JBC 4X Revelations, which will be split into two events this year, the race and a three-day music festival. When he's on the road, it's a constant string of courses and competitions. So whenever I see him standing knee-deep in water casting for trout, having wandered off after a meeting or practice session, I can't help but laugh. There's too much contrast there not to.
But I get it. For Tomáš, it's how he settles his mind amid the flurry surrounding him, if only for an hour. From slow-moving waters and patient, careful casts comes the motivation that drives him through the madness of a 4X race or keeps him composed while planning a multi-day festival. Fishing is his way to keep moving forward when the path isn't necessarily clear. And that's why Tomáš always packs his fly rod first.