Freehub Magazine's Crankworx Schedule Join Us!
Freehub Magazine's Crankworx Events
Freehub Magazine is proud to be the Official Print Partner of Crankworx again for 2017! We're excited for the event and can't wait to see all of you!
We'll have our booth set up in the village from Saturday, August 12th through Sunday, August 20th (except for Monday, August 14th, which is our office ride day). Our booth will be located in the same location as previous years, right near the Fitzsimmons Lift behind the SRAM tents.
The Neglin stump will be back in action for all of you die-hard fans out there. For those of you who are wondering, "What the hell is Neglin?", stop on by for a lesson in this backwoods pastime. We'll also have free Freehub koozies, posters and high-fives for anyone who swings through.
We'll be giving away limited quantities of our latest issue, Issue 8.2, everyday during our Freehub Happy Hour. Just stop by the booth between 2-4pm and sign-up for our newsletter and take a free copy with you.
In addition to the booth, we'll also be hosting a Crankworx Trail Day as well as our 4th Annual Bourbon and Bluegrass Party at the FireRock Lounge. Details regarding those events can be found below.
We look forward to seeing you at Crankworx Whistler!
-The Freehub Crew
---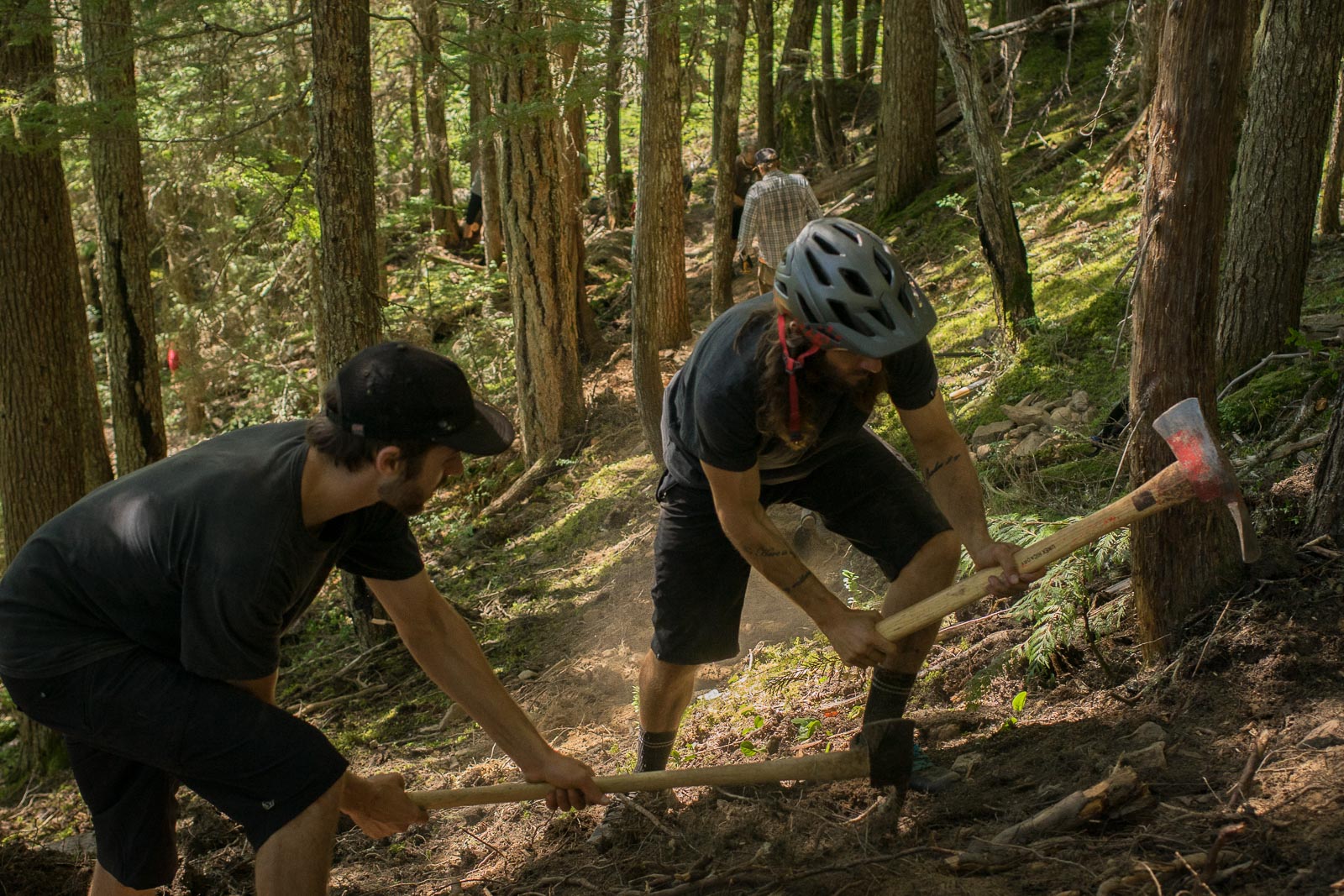 Freehub Magazine's Trail Day
Date: Tuesday, August 15th
Time: 8:00am - 12:00pm
Meeting Spot: The Freehub Booth
Trail: Billy's Epic
Trails don't build themselves! They are put there by a few die-hard souls, who've dedicated their hands and hearts to create them. Come get down and dirty with WORCA - Whistler Off Road Cycling Association, Freehub Magazine and Specialized Bicycles Soil Searching on the iconic Whistler Blackcomb trails and help us give a little love back.
Here's your chance to get a taste of what trail building is all about. Riders of all levels (and non-riders) are encouraged to come out and earn some trail karma. What better way to get involved with all the Crankworx action than swinging tools and shifting dirt with some like-minded folks?
Learn more about our Trail Day on our Facebook Event Page. The trail day is limited to 75 people so RSVP on our Event Page to hold your spot. We'll hold your spot until 8:30am and then we'll open the day up to first come first serve. You can RSVP and stay up-to-date on the Trail Day by clicking the button below.
---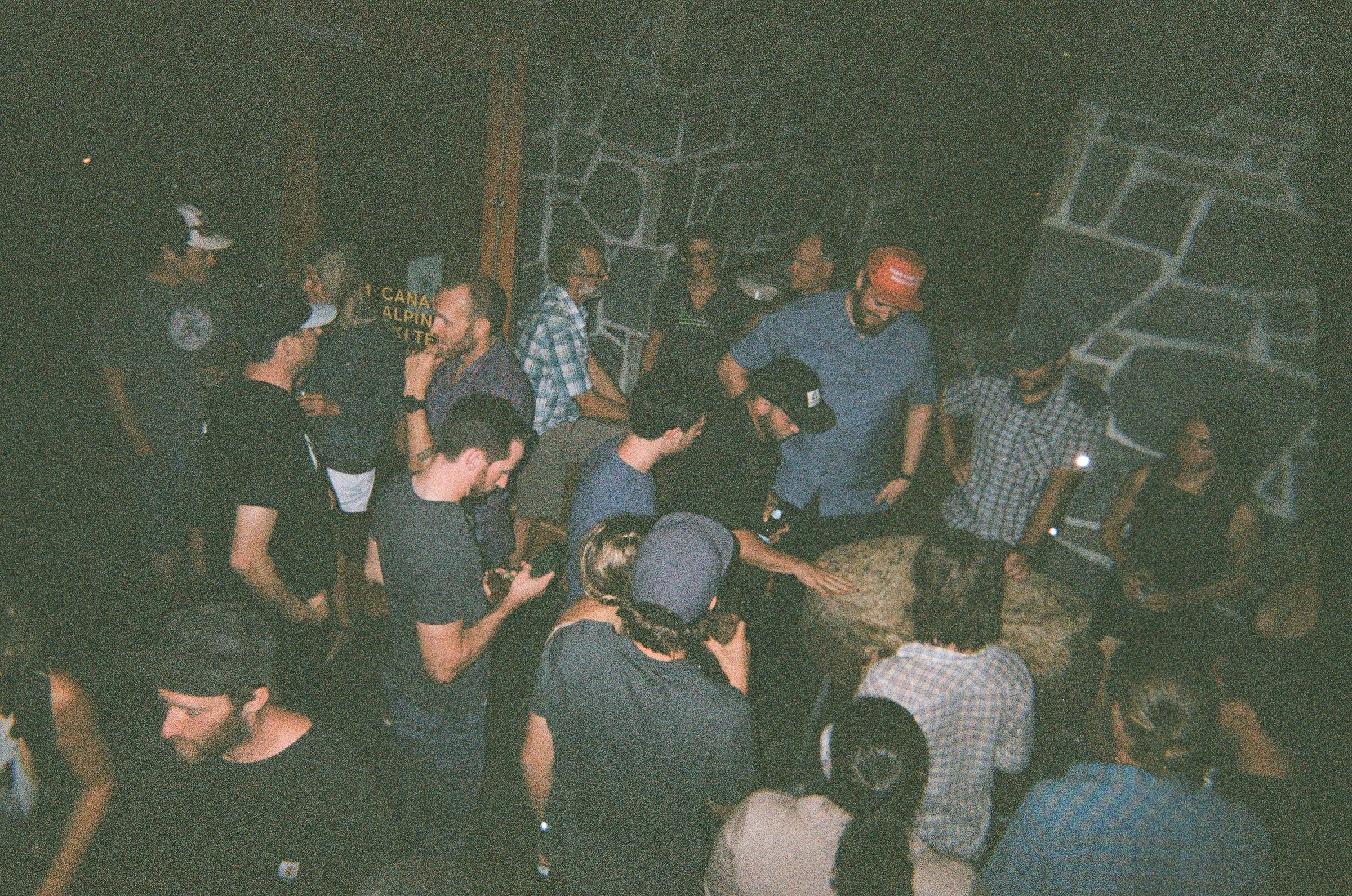 Freehub Magazine's 4th Annual Bourbon & Bluegrass Party
Date: Friday, August 18th
Time: 8:00pm - 12:00am
Location: The FireRock Lounge
Freehub Magazine is excited to host a night of revelry celebrating the culture of mountain biking.
Join the Freehub crew for an evening of friends, bourbon and some friendly competition around the Neglin stump, all while being accompanied by the high-energy bluegrass stylings of The Tishomingo String Band. Doors open at 8pm so we'll see you at the FireRock Lounge.
Stop by the Freehub Magazine booth all week to hone in those Neglin skills before Friday! Don't know what Neglin is? Let's just say it's a social pastime that involves a miner's pick, a cottonwood stump and many nails.