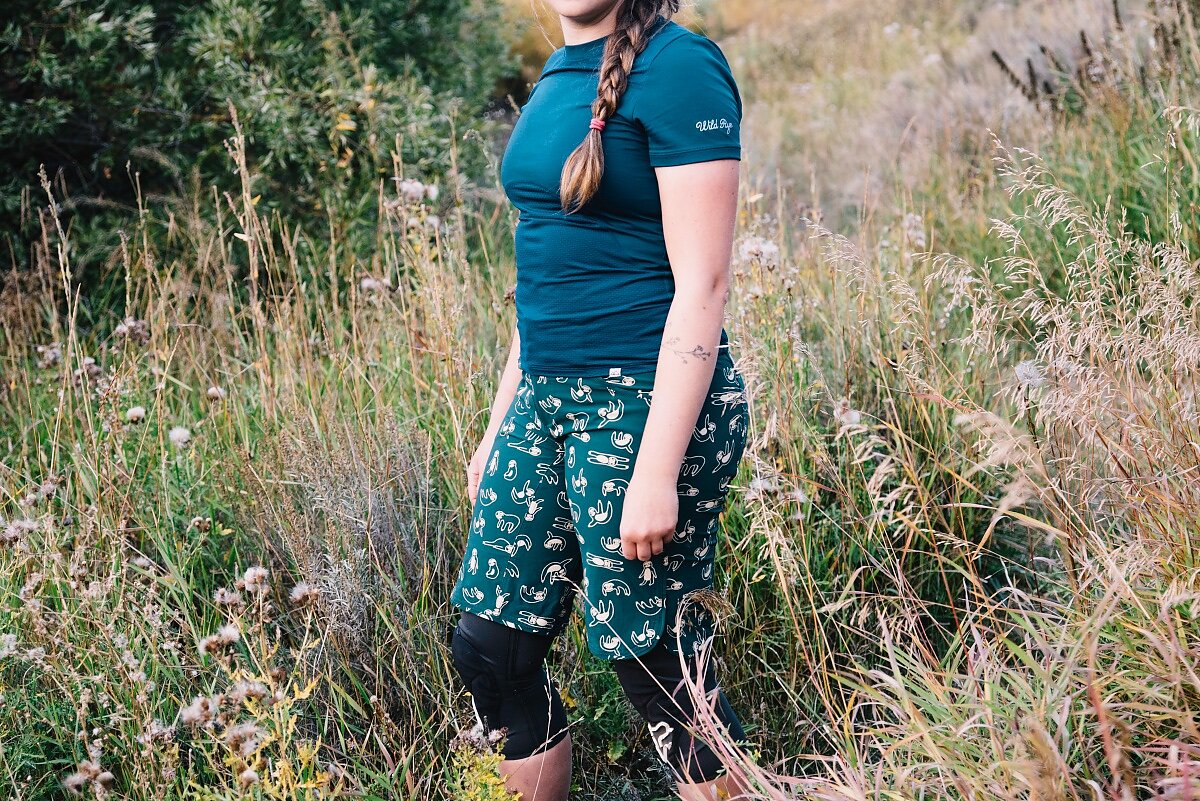 Wild Rye Riding Kit Apparel Review
My riding kits have always made me feel like a tomboy. It's not the biggest issue, but it would be nice to feel feminine every once in a while.
When I started mountain biking six years ago, I simply couldn't feel feminine. My only options were to dress like my guy friends or wear the god-awful "women's-fitted" jerseys and shorts made by some of the major apparel brands. In most cases, I found "feminine" bike clothes to be poorly designed, poorly fitted, and available in only two colors: pink or black.
At least, that's what I thought until I discovered Wild Rye, an outdoor apparel company dedicated exclusively to making clothing for outdoor-loving women. Their bike gear felt elegant and sophisticated—adjectives that I never thought I'd use to describe women's bike clothes. As a brand that was started by women for women, the founders wanted to make something that was lacking in the mountain bike industry: bike clothes that celebrate women.
In 2016, they carved out their own space with shorts covered in tiny cacti, dinosaurs, arrows and pineapples. Even more important than the refreshing designs and silhouettes, they designed their products with athletes at the forefront of every decision. Their goal was to forever say goodbye to the dreadful fear of returning yet another pair of shorts because they don't fit right.
Following the widespread success of their first line of shorts, the small brand has expanded its offerings to include more shorts, jerseys and tops, and winter base layers. In the process, they've built a vibrant community of women, including me, who swear by their products.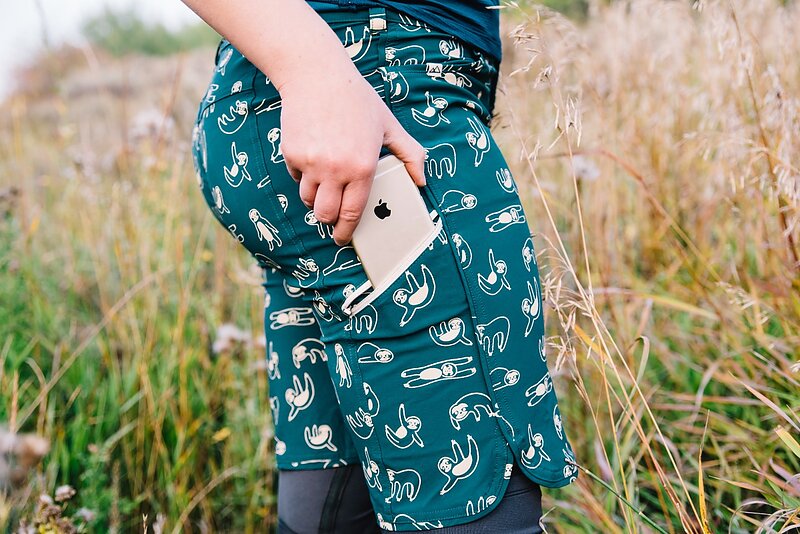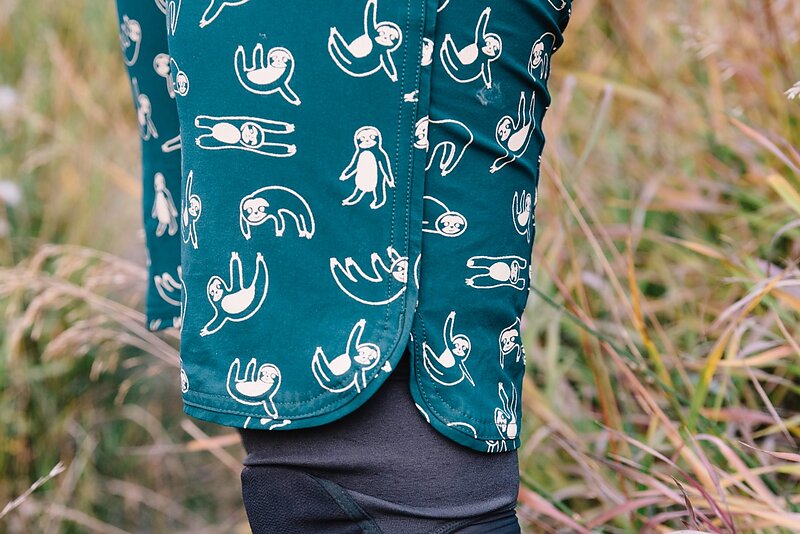 I got my first pair of Freel shorts three years ago, and they're still kicking. They saved my ass on a high-alpine ride in Sun Valley, when my rear wheel clipped a downed tree branch, ejecting me into the nearby shrubbery. The impact gave me a hematoma the size of my forearm on my right thigh. My Freels, however, looked like they hadn't been in a crash at all. The comfortable nylon fabric protected me from what could have been some heinous scrapes.
This year's Freel hasn't lost any of its durability. The only significant change is the addition of a few new patterns, such as llamas, bees and sloths. If tiny animals aren't your thing, don't fret: They've got simpler geometric designs as well. But the real beauty of these shorts is the truly women's-specific fit. As a company owned and led by women who thrive in the outdoors, Wild Rye makes a conscious effort to create products that work for active athletes. Just like many other women who ski and bike year-round, I've got a booty and powerful quads, and Wild Rye's shorts acknowledge this reality. In fact, they celebrate women's best assets by creating shorts that feel slimming. Plus, their sizes range from 0 to 18, meaning that women with all kinds of body types can feel great on the trail.
Another reason the Freels have become my go-to pair of shorts is because of their versatility. Living in a mountain town like Jackson, Wyoming means there's cross-country, downhill and high-alpine adventure riding all within a short drive. My wallet won't allow me to buy specific clothes for each of these riding styles, and the Freels have proven to be a true "Jill of all trades." They breathe exceptionally well on long climbs, while also protecting you during a day at the bike park. If you could buy only one product from Wild Rye, you'll get the most bang for your buck with these shorts.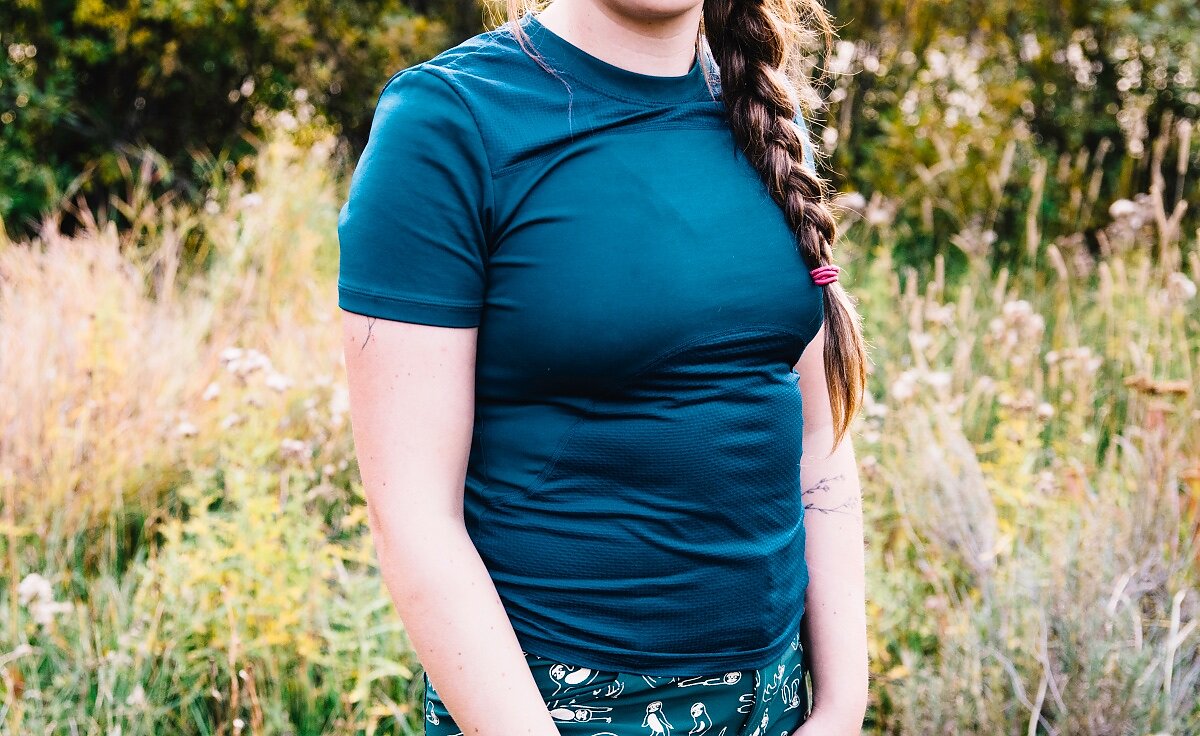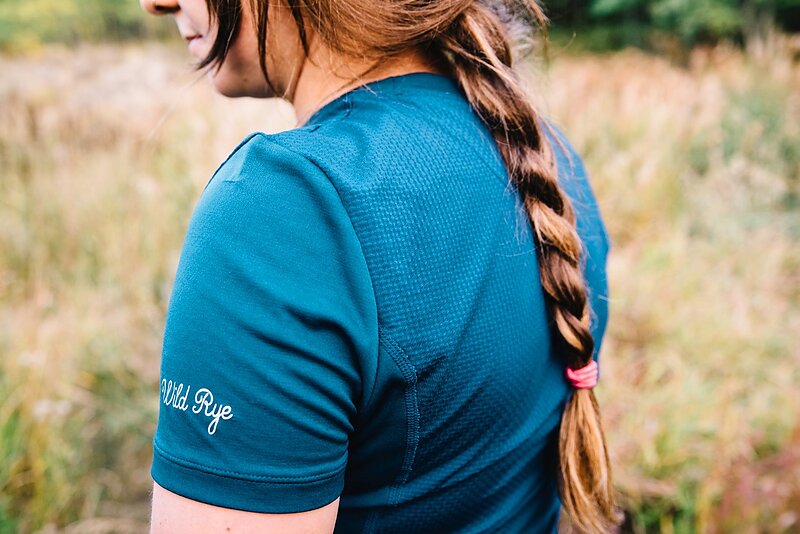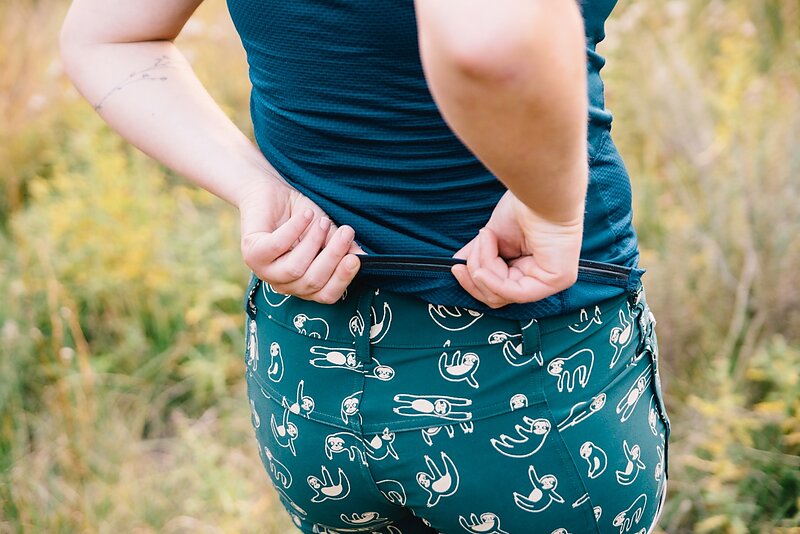 The Sandia Short Sleeve top is one of those garments that I should probably have two or three versions of, given the fact that I wear it so regularly. It's become one of my favorite shirts to bike in, replacing the graphic t-shirts I used to wear. The Sandia is made from two kinds of recycled polyester material. One of the fabrics is a mesh, strategically placed on hotspots such as the back and shoulders to keep you feeling fresh. When it gets toasty in Jackson, I tend to ride in a tank top, but the elevation is merciless, and it seems that no amount of sunscreen can keep my shoulders from getting burned to a crisp. The Sandia has saved me from the sun, with its high neckline and short sleeves providing just enough protection without compromising on the breathability front.
I've always been a bit leery of fitted tops because they've usually seemed unnecessarily tight. This is not the case with the Sandia, however. The shoulders and sleeves drape fairly snug, while the bust and torso hang a bit looser because of an additional panel of fabric on the sides. The end result is a blouse that feels pretty sassy. I love that the back of the shirt has a sticky strip at the bottom and is a teeny bit longer than the front, preventing it from riding up my back while I'm pedaling. Details like this show that Wild Rye has put a lot of thought into their designs. And like the Freel shorts, the Sandia shirt is versatile. I'll often throw it into my gym bag or wear it hiking.
Since I discovered Wild Rye, I've noticed a shift in how I perceive myself in my riding gear. I'll bet it's similar to how Israeli actress Gal Gadot felt when she put on her costume for Wonder Woman: strong, beautiful and feminine. There's a reason the saying "you look good, you feel good" exists, and a little extra confidence is always welcomed on the trail. And on top of being beautifully designed, these garments are meant for everything from an enduro race to an after-work pedal and even a post-ride beer.
Sandia Short Sleeve - $69
Freel Bike Short - $119