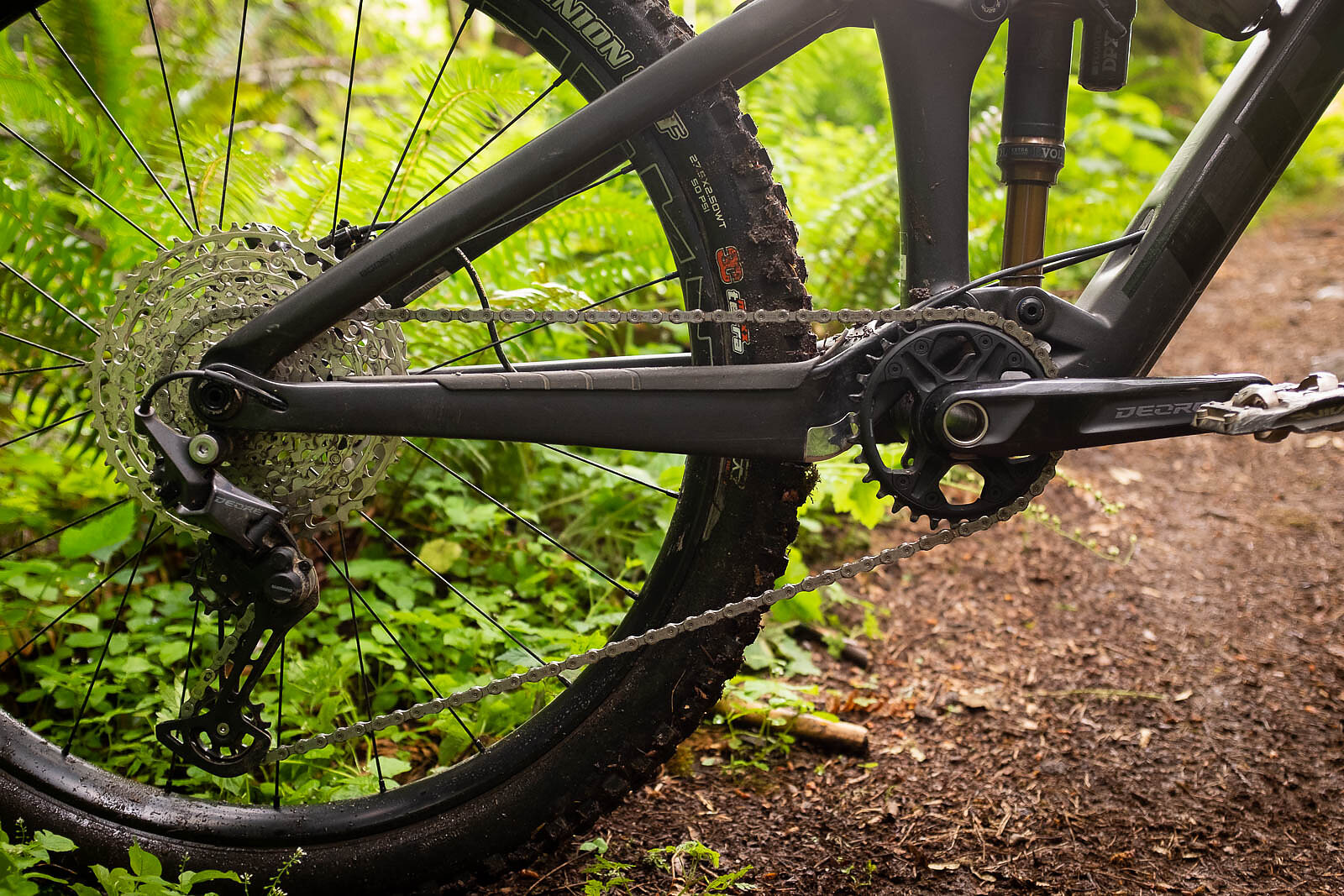 Shimano Deore 12s M6100 Drivetrain Review
Perhaps someday, by the time I'm in my geriatric years, the Great Innovation Wars will have produced cassettes with tooth counts well into the hundreds. During such an era, mountain bikes would roam the land without riders in search of untouched loam and reservoirs of fresh tire sealant in the post-apocalyptic craters of Cascadia.
In the meantime, though, it's refreshing to see Shimano once again engineer the standard by which all future performance will be measured. And the fact that I'm talking about an entry level components groupset—the new Deore 12s M6100 Series—only augments my appreciation for the legacy of this time-honored Japanese brand.
In the past, Deore was primarily intended to serve as a lighter-duty parts group for bikes that were destined for mellow terrain—and presumably for novice riders. But the new Deore M6100 Series has rewritten that story with a design that can serve anyone, riding most anywhere. To underscore this, Shimano has even included a version of this Deore line on the enduro section of its website.
With this in mind, I decided to test this groupset on my Trek Remedy—a bike I ride everywhere. The initial installation was smooth and predictable, a testament to Shimano's reputation for precision manufacturing. While the tolerances were not as tight as those of the higher-level XTR, XT or even SLX lines, they were certainly impressive for a drivetrain that costs only $300. Across the board, each component felt markedly undervalued. In fact, when I was installing the $245 Deore MT620 wheelset, I was blown away by its quality construction and modern features, especially since most similar options start at twice this price.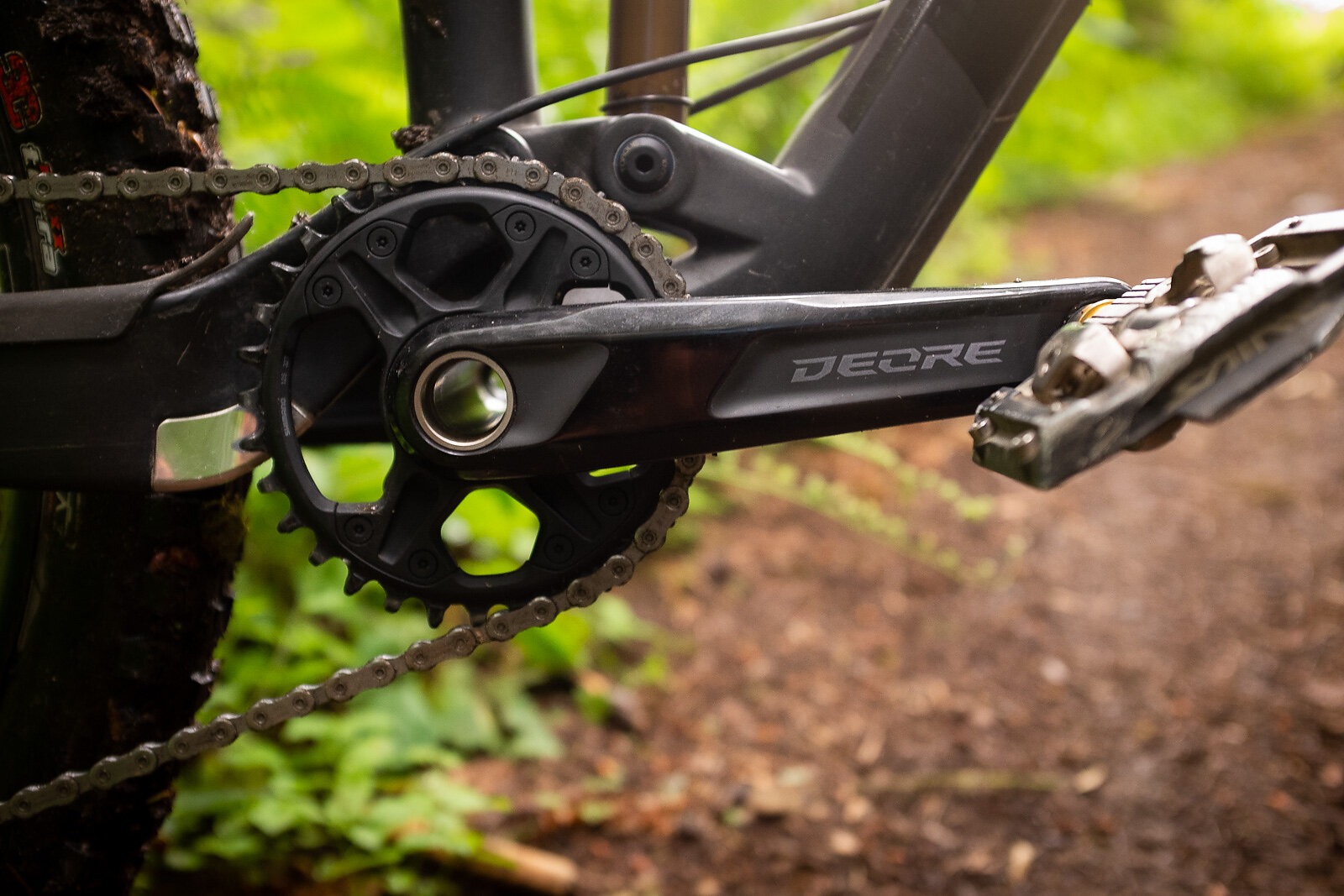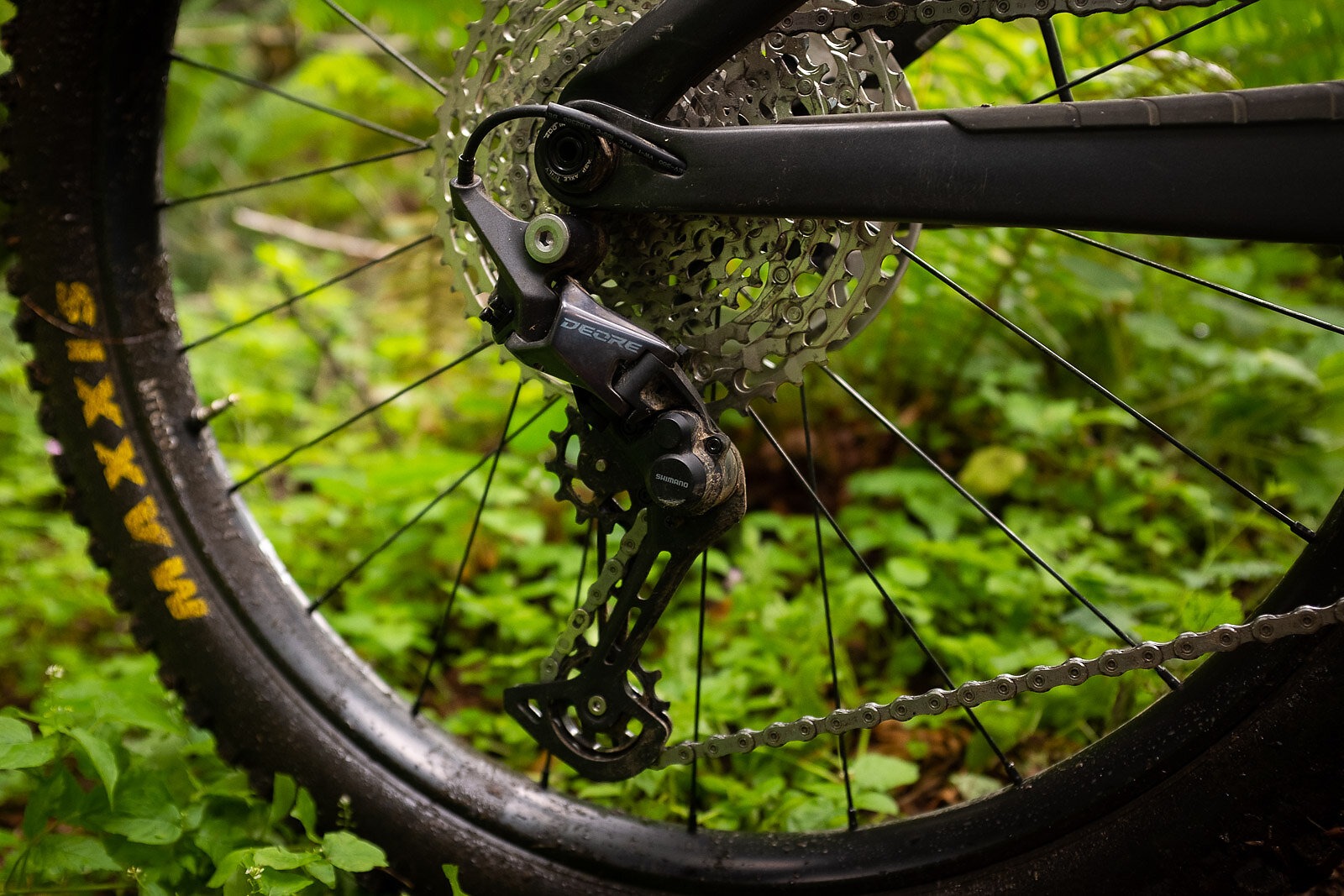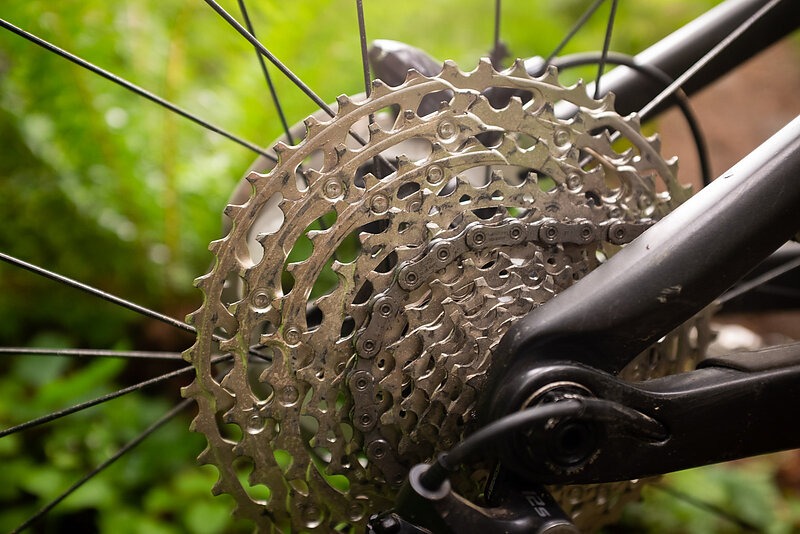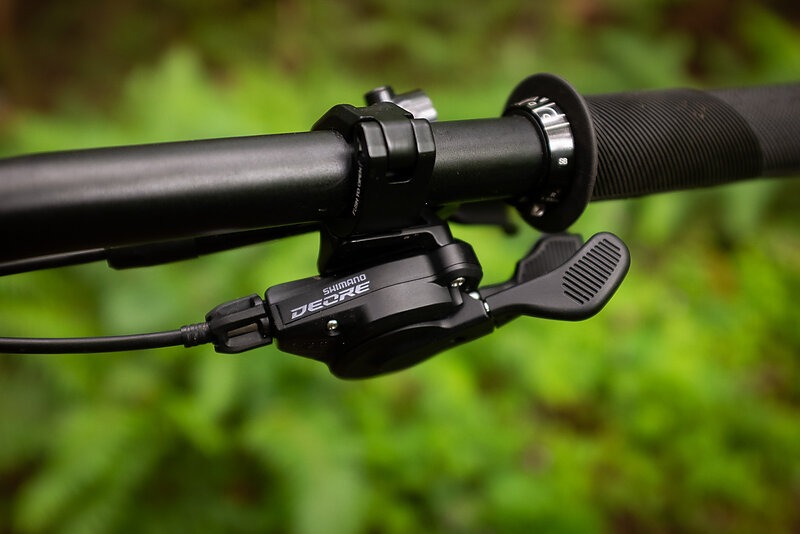 On my first ride with these Deore parts, I immediately acknowledged the light feel of the shifter. Shimano is known for offering a softer tactile experience when compared to the pronounced click that emphasizes each gear shift with SRAM drivetrains. Another familiar feature is Shimano's unique Rapidfire Plus design, which allows riders to downshift as many as three gears with one click of the shifter. But what I found most impressive was how smooth Deore shifted under a load.
One reason for this is the precision of Shimano's chain/cassette interface, Hyperglide+, which is highly effective at moving the chain on a moment's notice. I'd been running a SRAM X0 drivetrain during the previous season, and I was surprised that the shifting with Deore felt more fluid. Though the actual feel of the shifter and the construction of the Deore derailleur felt a tad clunky, the engagement of the gears themselves was extremely precise.
When it came to the BR-M6120 brakes, their performance was also on point. These brakes have four pistons and cost $300 per set (not including rotors), and I was curious to see how they would compare to the four-piston Shimano XT brakes I'd previously been running on my bike. The Deore brakes had plenty of stopping power and modulation, but they required a bit more muscle to engage them, and they also were not as strong. To get the most out of these brakes, I'd recommend sizing up the rotors. If I'd been running 203-millimeter rotors, I think I might have avoided a few of my sudden departures into the trailside bushes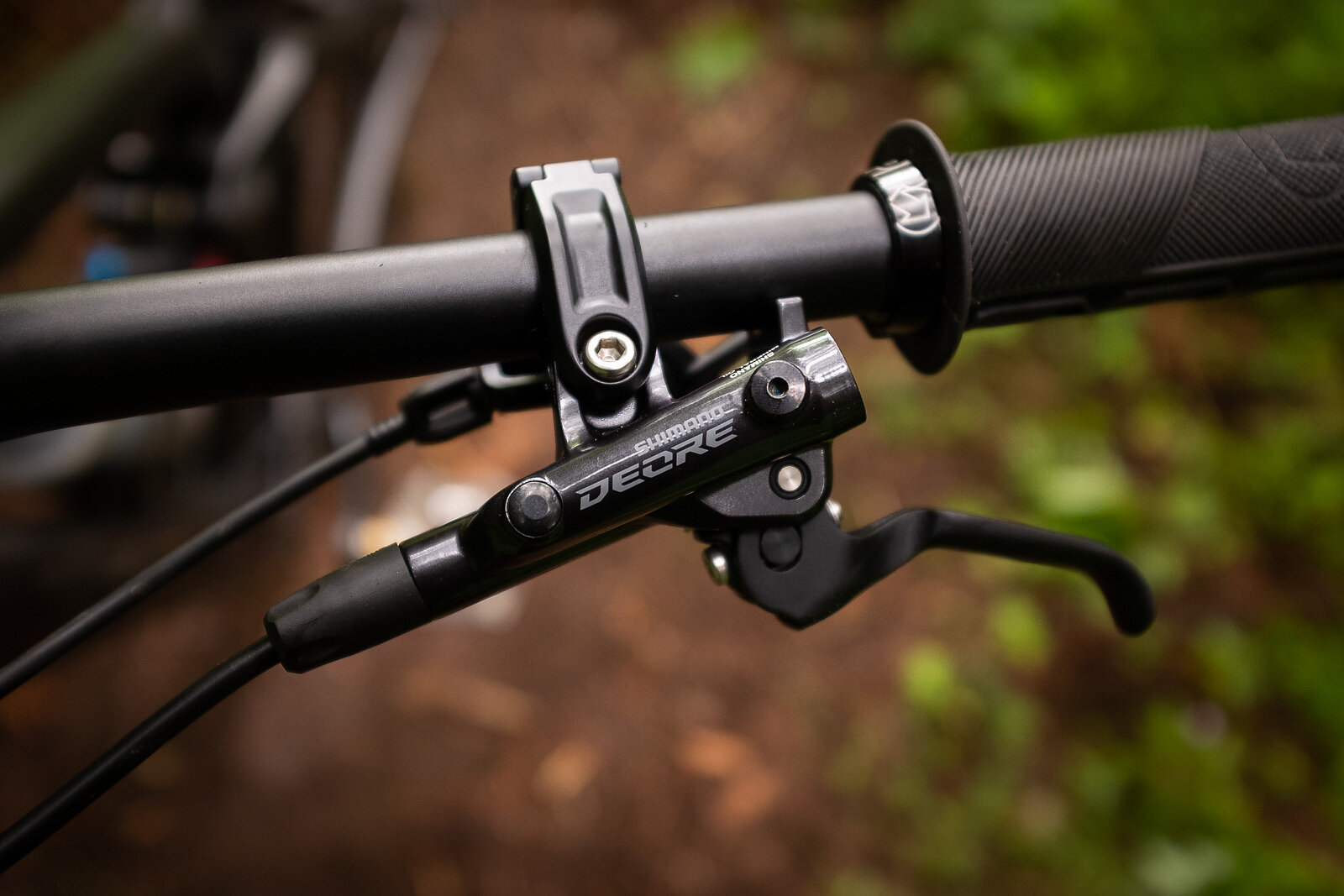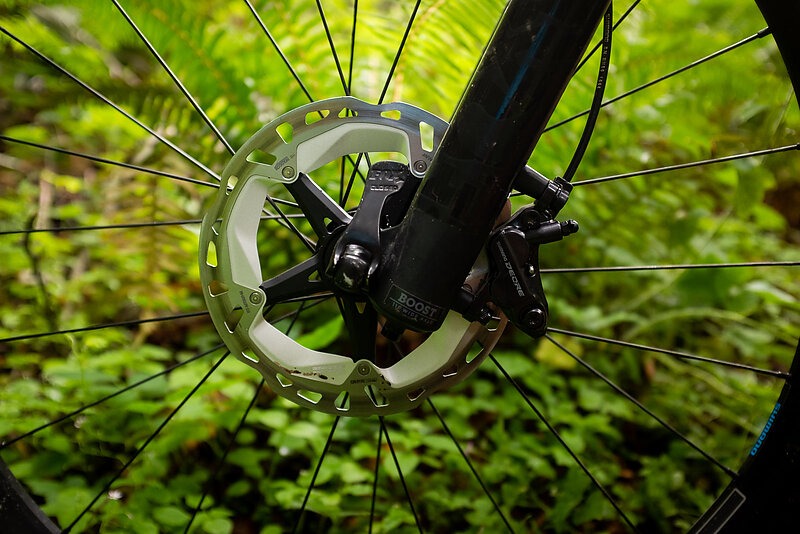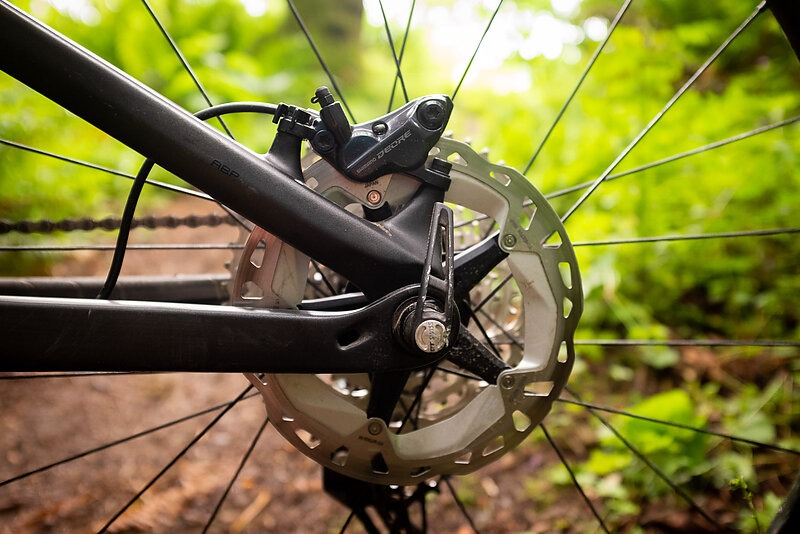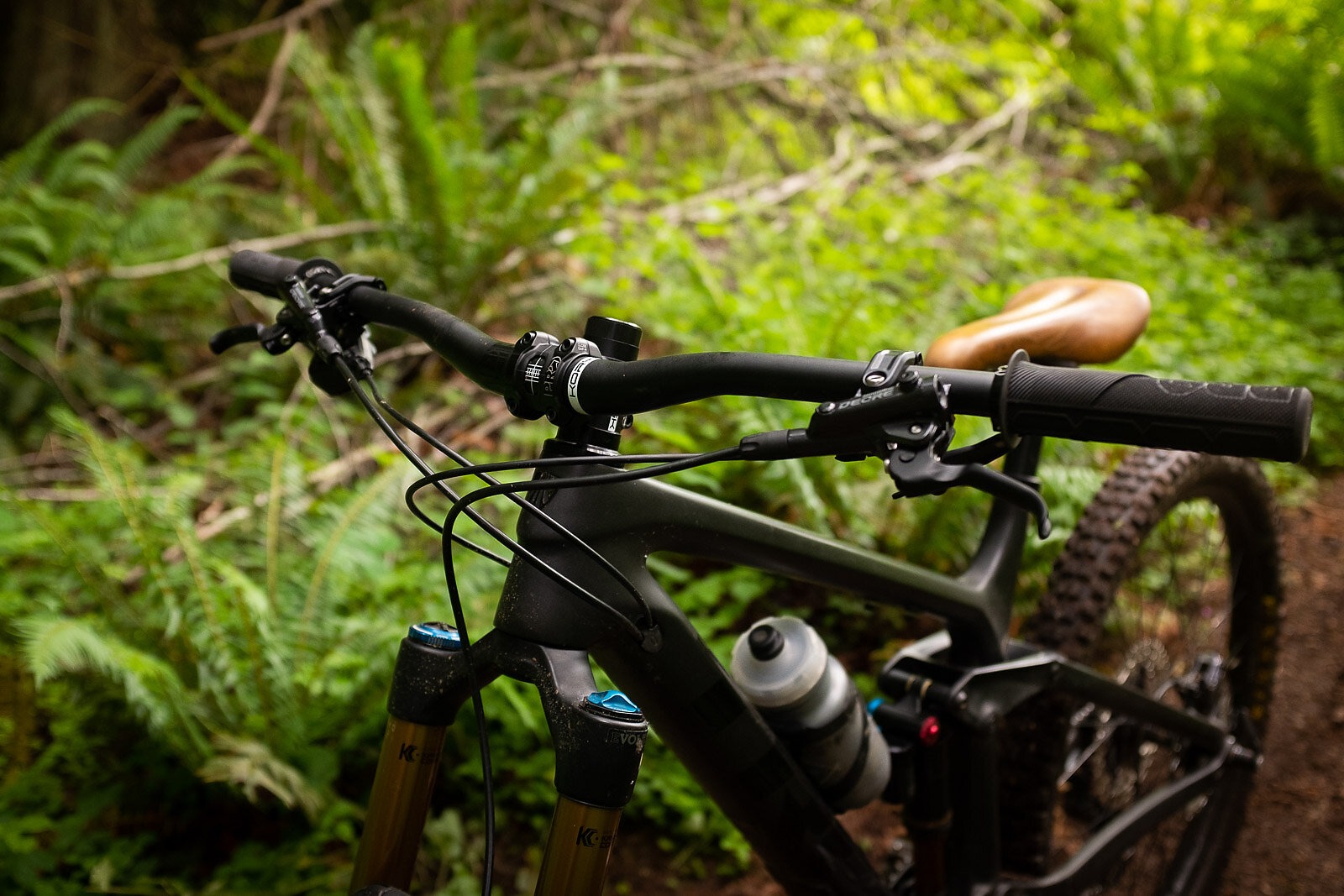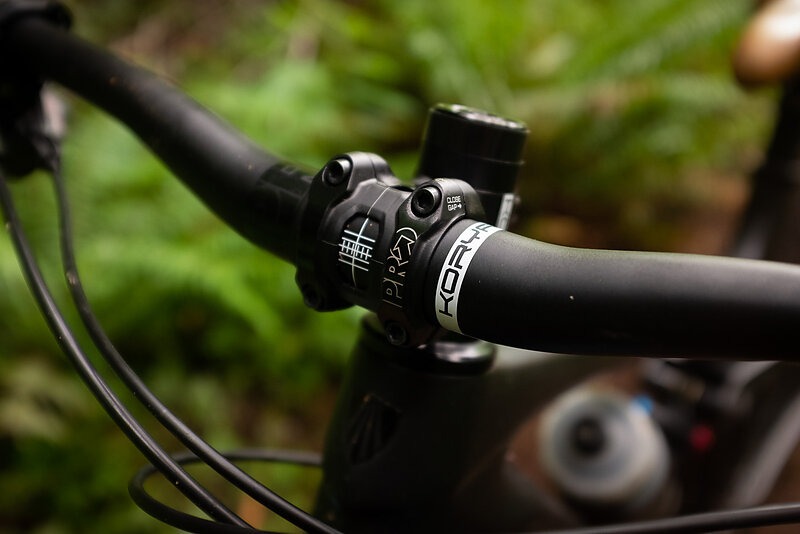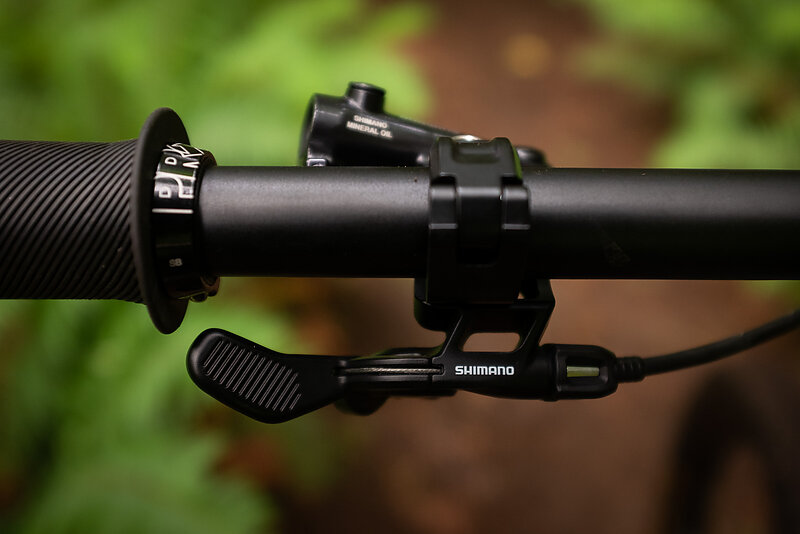 To make sure I was prepared, Shimano included the MT620 wheelset as part of the kit for this review. This was a relief, as I didn't have any wheels with their newest freehub standard, Microspline. The proliferation of new standards is something we can all fret over, but at least the hubs on these wheels feature classic j-bend spokes and the tried-and-true cone and ball-bearing system. This might be off-putting for some riders, but there is no denying that it can lower maintenance costs. Once I started rolling, though, all of these details disappeared: All I could feel was a pair of hoops that delivered more performance than I'd expected.
The aluminum rims, which have an internal width of 30 millimeters, come with tubeless rim tape and valves installed, and they hooked up nicely with 2.5-inch-wide tires. Though I couldn't always hold the lines I'm accustomed to choosing on stiffer wheels, the MT620's offered more than enough confidence and control for the price. They're also sturdy, only requiring slight truing after several significant rock deflections.
The ubiquity of this Japanese company can easily be taken for granted, which is something I view as a testament to the reliability of its products. The brand is humble, hardworking and somehow remains almost invisible—exactly the traits I look for in my bike parts. I put these components on my bike six months ago and have not experienced any significant issues, even after some serious crashes. Now that the review period is over, I could put my higher-end components back on my bike. But I think I'll wait a while.
Shimano Deore 12s M6100
Drivetrain MSRP: $300
Shimano Deore BR-M6120
Brakes MSRP: $300
Shimano Deore MT620
Wheelset MSRP: $245
See more at www.bike.shimano.com
See more at www.pro-bikegear.com