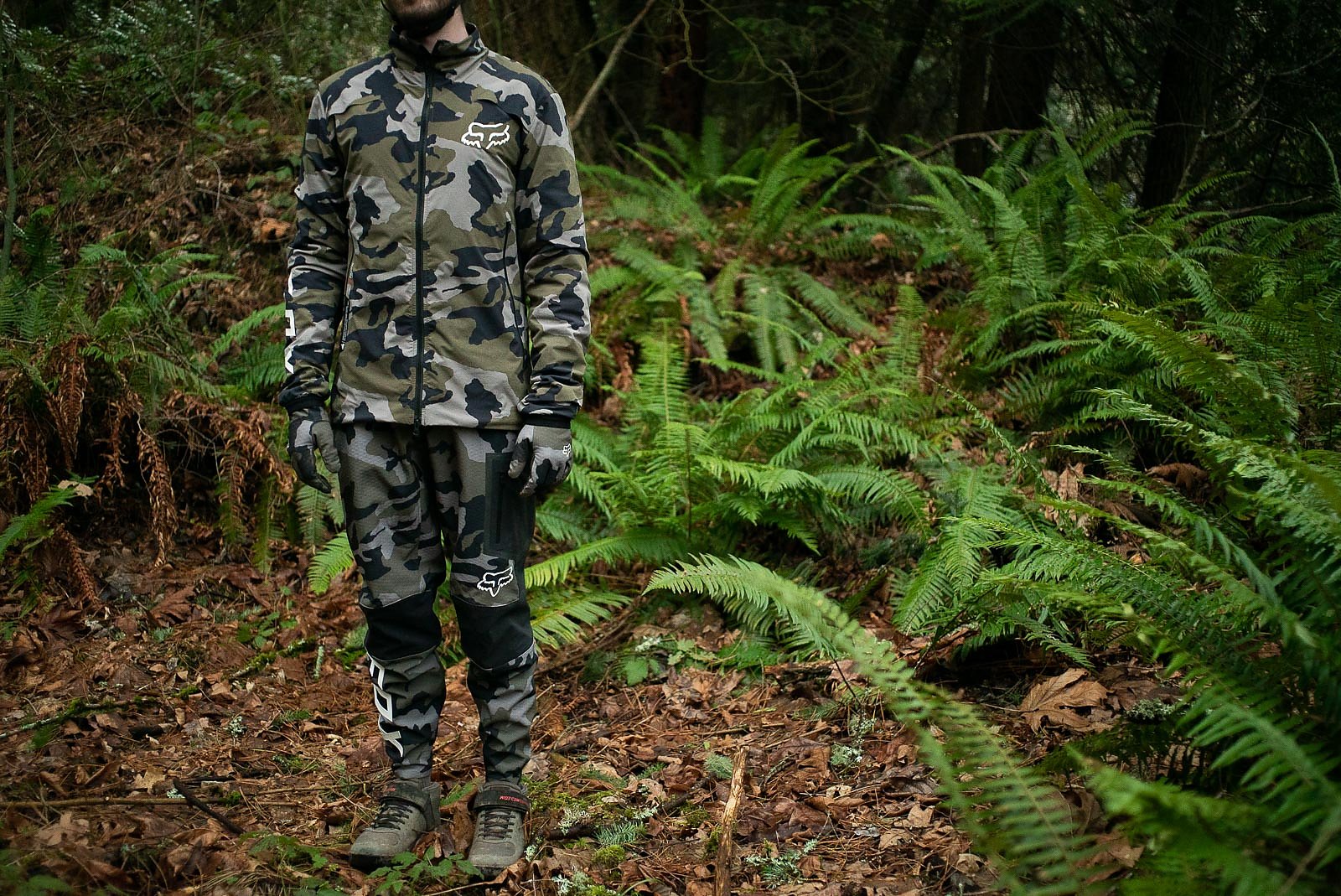 Fox Winter Kit Apparel Review
I'd be lying if I said I didn't like a bit of the ol'matchy-matchy look when it comes to my riding kit.
It's probably from all the old DH world cup reruns of Cedric and Peaty rocking neon skinsuits that got me hooked. But at the end of the day, black goes with everything, and that has been my default color choice for some time now. Recently though, I realized the only way to be stealthier was, of course, camouflage.
Winter riding in Bellingham, WA feels like its own sub-genre of mountain biking at times. It's usually not that cold once you're pedaling, but the mud can be more pernicious and penetrating than a tar pit. It sticks to everything, creating multi-layer stacks of soil and rock that sometimes stay in the fibers of your clothes for seasons to come. After years of resorting to fancy rain pants and jackets, I thought they were the only solution to staying even just sort of clean in the winter.
The first ride in Fox's Flexair Pro Fire Alpha Jacket and Defend Fire Pants was in a mild rainstorm with temps around 45 degrees Fahrenheit—very muddy and wet, but not too cold. I was worried I would just sweat through everything, making this first experience in the new gear semi-worthless. But to my surprise, the first thing I noticed was the overall breathability and comfort while pedaling.
---
Ranger Drirelease Jersey:
The year of 2019 ushered in a new era for my preferred riding kit, resulting in cotton tees being my go-to jersey of choice. This came about when shuttle days and progression sessions took over the majority of ride days, making a casual get up the natural choice. Tossing on a proper jersey for the first time in a while almost felt like a throwback to 26" trail rides, but quickly had me happy to be rocking it. Fox's Ranger Drirelease Jersey immediately won my favor with its fit. Being a fan of a somewhat fitted shirt, I was happy with the balance that the Ranger Jersey achieved. It's not too tight but never feels cumbersome or loose.
On top of the fit, the breathability was impressive. Fox's Drirelease fabric moves sweat away from the body and allows it to evaporate quickly. The first ride in the Ranger Jersey saw some sweaty conditions to say the least. On the ascent, the Ranger Jersey kept me cozy but not hot. By the top, I had been sweating for a while and was worried about being cold on the way down, but in the 15 minutes of socializing at the top of the trail, the jersey (and I) felt perfectly dry and warm—a perk that my beloved cotton does not provide.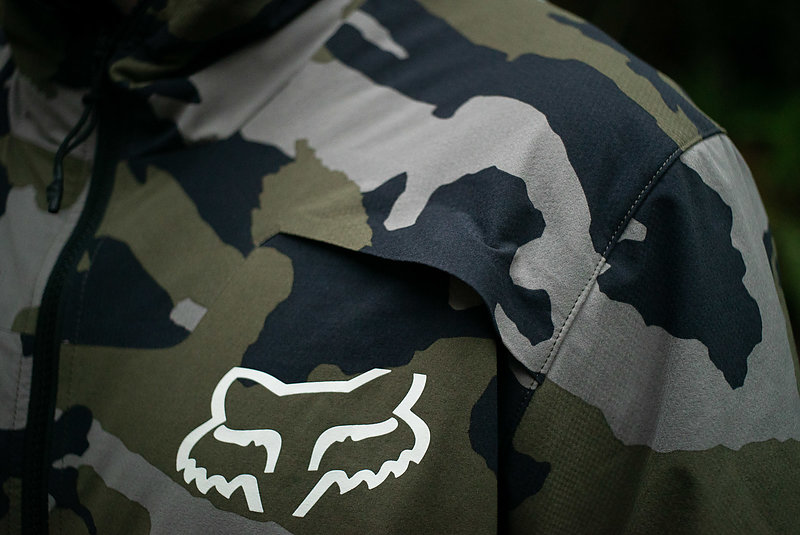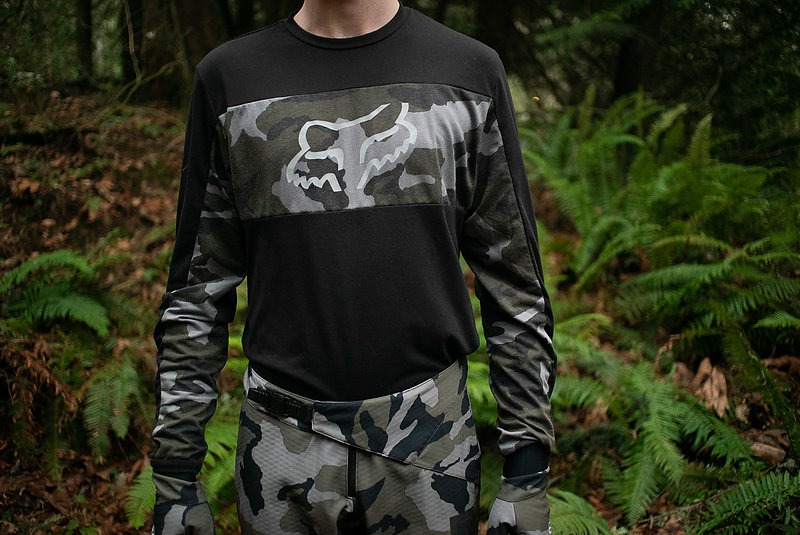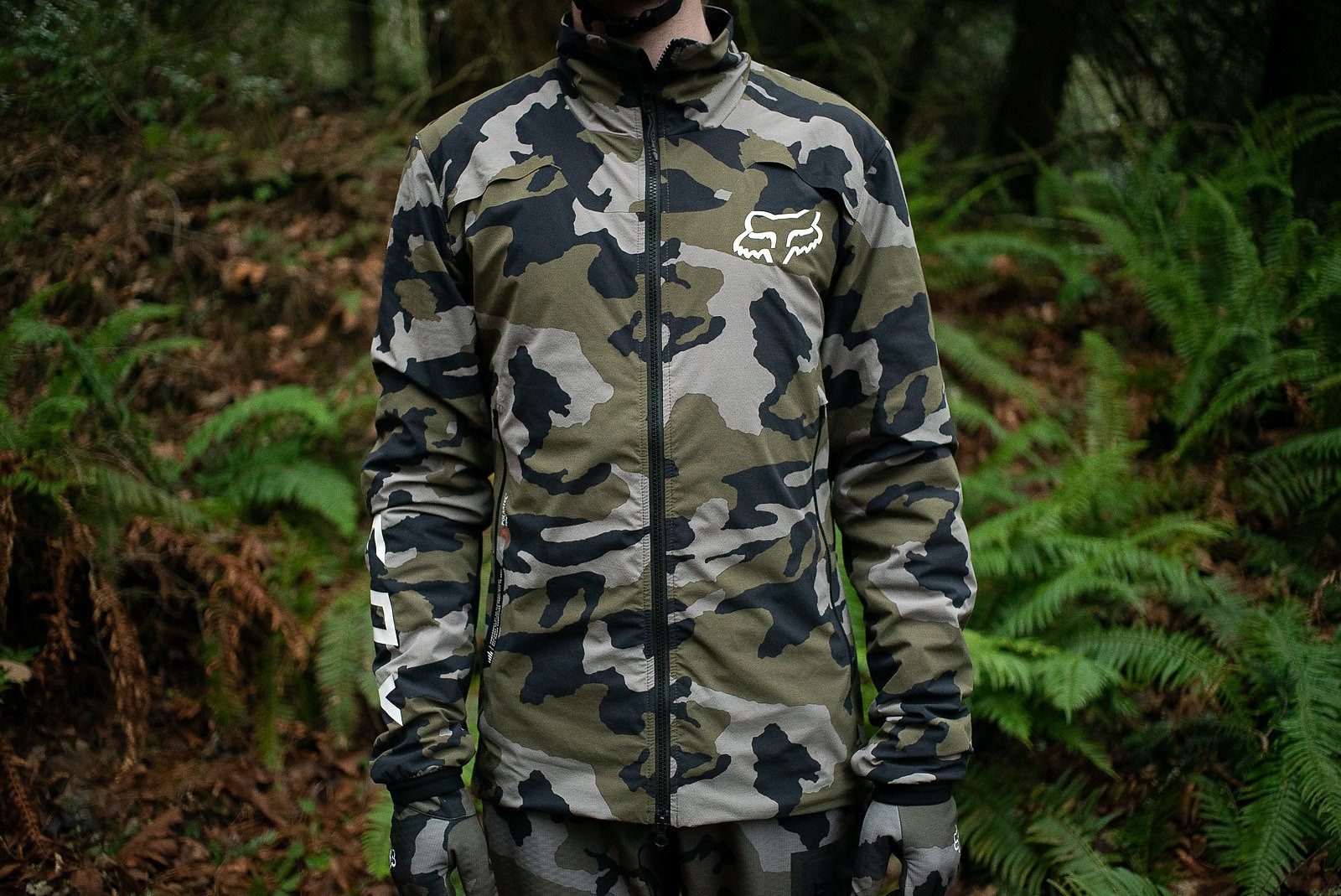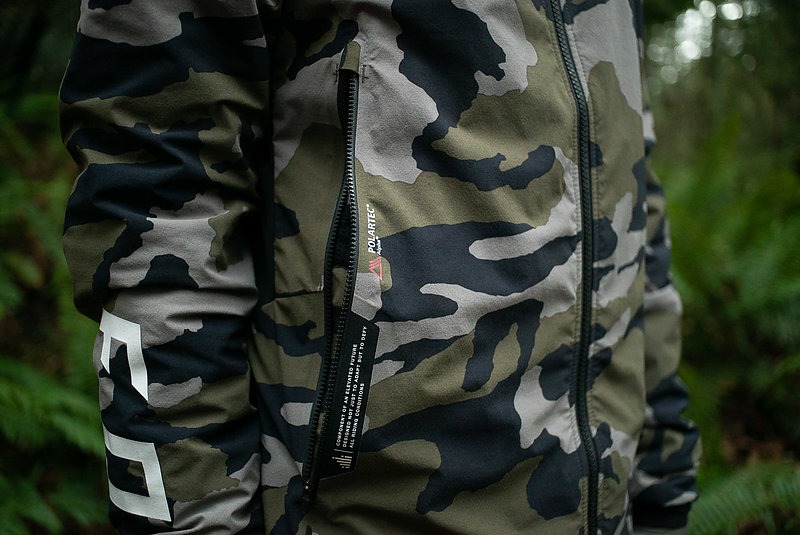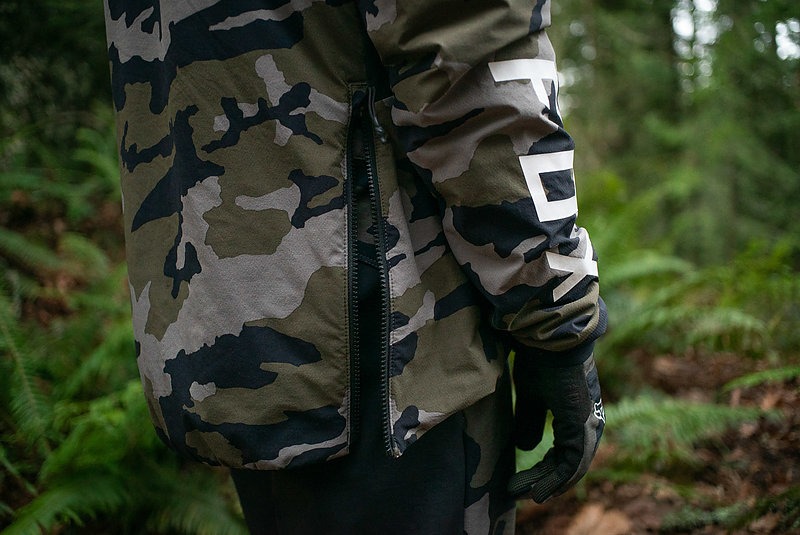 Flexair Pro Fire Alpha Jacket:
The Flexair Pro Fire Alpha Jacket is the crown jewel of Fox's winter lineup in my opinion. A step away from more traditional cold-weather layers, the jacket balances protection from the elements with comfort and breathability. Fox used a bonded fleece lining to achieve maximum coziness and keep you warm. The jacket is fitted with Polartec and Alpha active insulation that helps with breathability, eliminating the need to drop layers during a ride. The jacket also features a water repellent coating, which kept it spotless throughout muddy rides.
Equipped with sizeable, zippered hand pockets, storage is ample on the Flexair Pro Fire Jacket. There is also a zippered port on the side of the back panel, allowing for access to base layer pockets or an extra level of airflow during a pedal. Vents above the breast panels and across the back help air circulate efficiently. The only drawback I could think of was the lack of a hood, but that seemed like a non-sequitur seeing as Fox offers a hood with their Flexair Pro 3L Water Jacket, which is directly oriented toward rainy conditions.
Defend Fire Pants:
I look forward to winter riding for a few reasons, one of the sillier being the excuse to wear pants on the trail. Extra protection, warmth and defense against the mud all ring in as contributing factors. On the first pedal in Fox's Defend Fire Pants, I started out fully layered up, because I am weak and hate being cold. Right as I started getting warmer, I stripped my jacket going down to the pants and jersey. My body temp regulated to an ideal level rather than shivering up top and sweating down below. The bonded fleece lining inside the pant legs were exceedingly comfortable but still kept airflow consistent and noticeable. Contrary to other pants I have pedaled in, my legs did not overheat, and there was none of the dreaded cold sweat once we took a break. The closest comparison to legwear I can think of is my favorite pair of fleece pajama pants.
When it came to the outside of the Defend Fire Pants I was blown away. After the first lap the mud that stuck was limited to the seat of the pants where I had sat intermittently during the descent. Fox used a water- and debris-repellent finish on the body of the pants that acts like a forcefield of sorts, rejecting flying chunks of mud that do everything within their power to cling on.
In addition to the coating, the legs are tapered with an elastic cuff to help keep the elements out. The knees and seat of the pants are constructed with Fox's Codura fabric, which is reinforced to help prevent wear. The Codura fabric received the ultimate test when my knees met the dirt during a last-minute bail. No scuffs and minimal dirt residue backed up Fox's claims of water and mud resistance.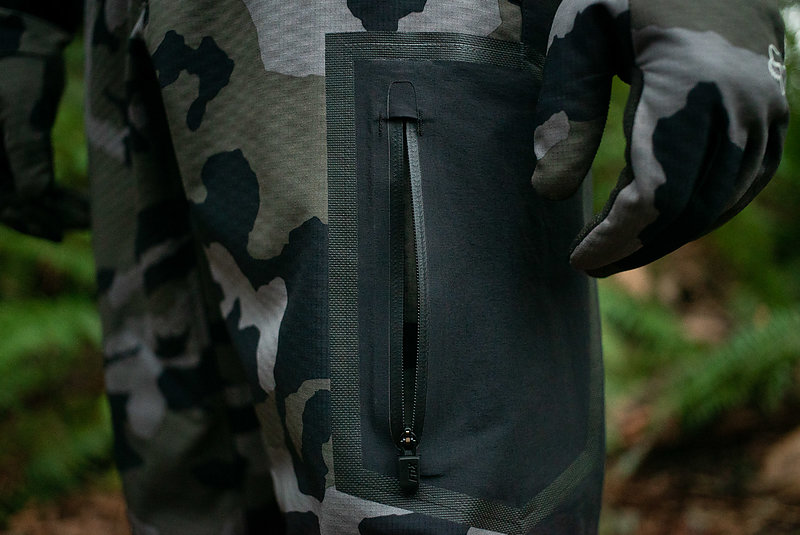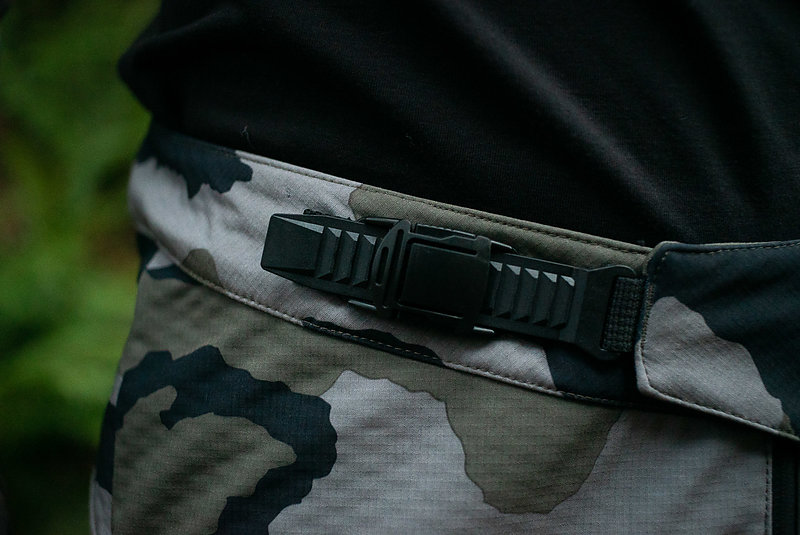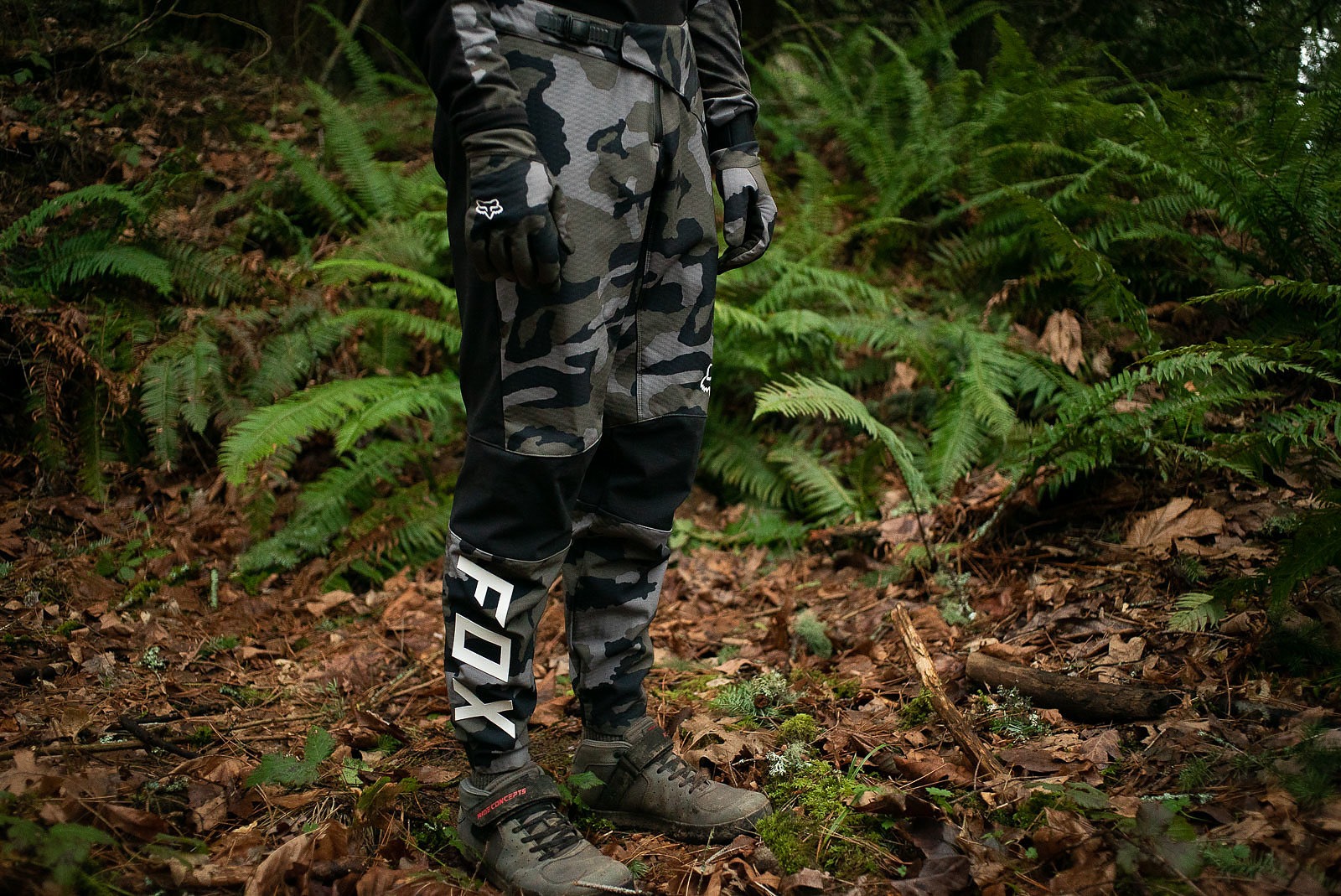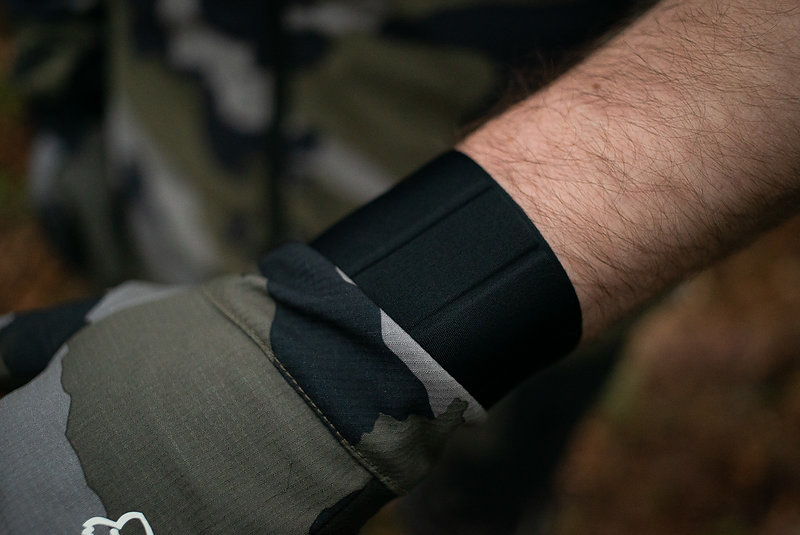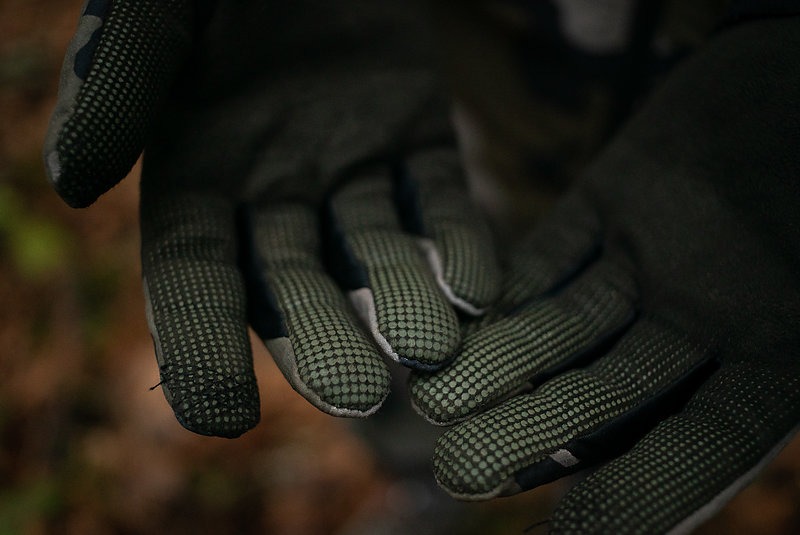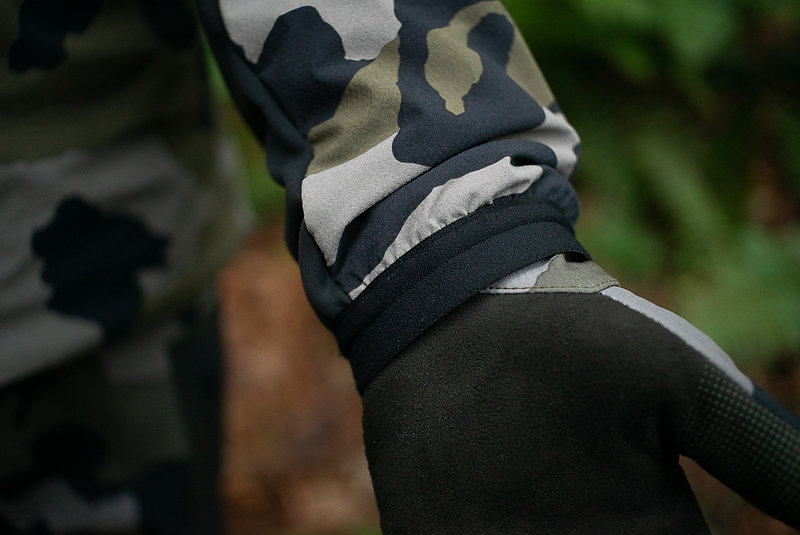 Attack Pro Fire Gloves:
Hands are pretty important when it comes to having a good time on two wheels. I tend to go gloveless when the weather allows, making gloves something I'm not extremely attached to—until it's cold. I usually get to mid-October and realize I need to find something to keep my fingers warm, which tends to be a struggle, to say the least. I'm either using over-built neoprene gloves that make circulation less than ideal, or I'm using lightweight gloves that stay wet and require a variety of heating techniques.
I'm happy to say I think I found my ideal middle ground with Fox's Attack Pro Fire Gloves. Three layers of softshell fabrics provide ample insulation without compromising finger mobility or circulation. The AX suede slim fleece in the palms offers water protection and a silky smooth feel. The two features that ended up surprising me the most were the touchscreen compatibility and the neoprene cuff. Checking your phone while riding is nice if you're looking up trails or trying to keep an eye on the time and the Attack Pro Fire Gloves offer an easy solution with conductive threads in the index fingers and thumbs. There's no need to ditch your gloves to post that epic Instagram story. The neoprene cuffs created a seamless seal between my hands and my jacket, keeping the elements at bay and my arms mud free
Final Thoughts:
Fox has an impressive reputation when it comes to all things apparel. They held up this legacy and more with their latest line of cold weather riding gear. Each piece alone held its own and offered exactly what was promised. And when combined, everything worked in conjunction to create a comfortable, durable and good-looking kit that's ready for whatever kind of debauchery a midwinter ride might offer.
Fox Flexair Pro Fire Alpha Jacket - $249.95
Fox Defend Fire Pant - $199.95