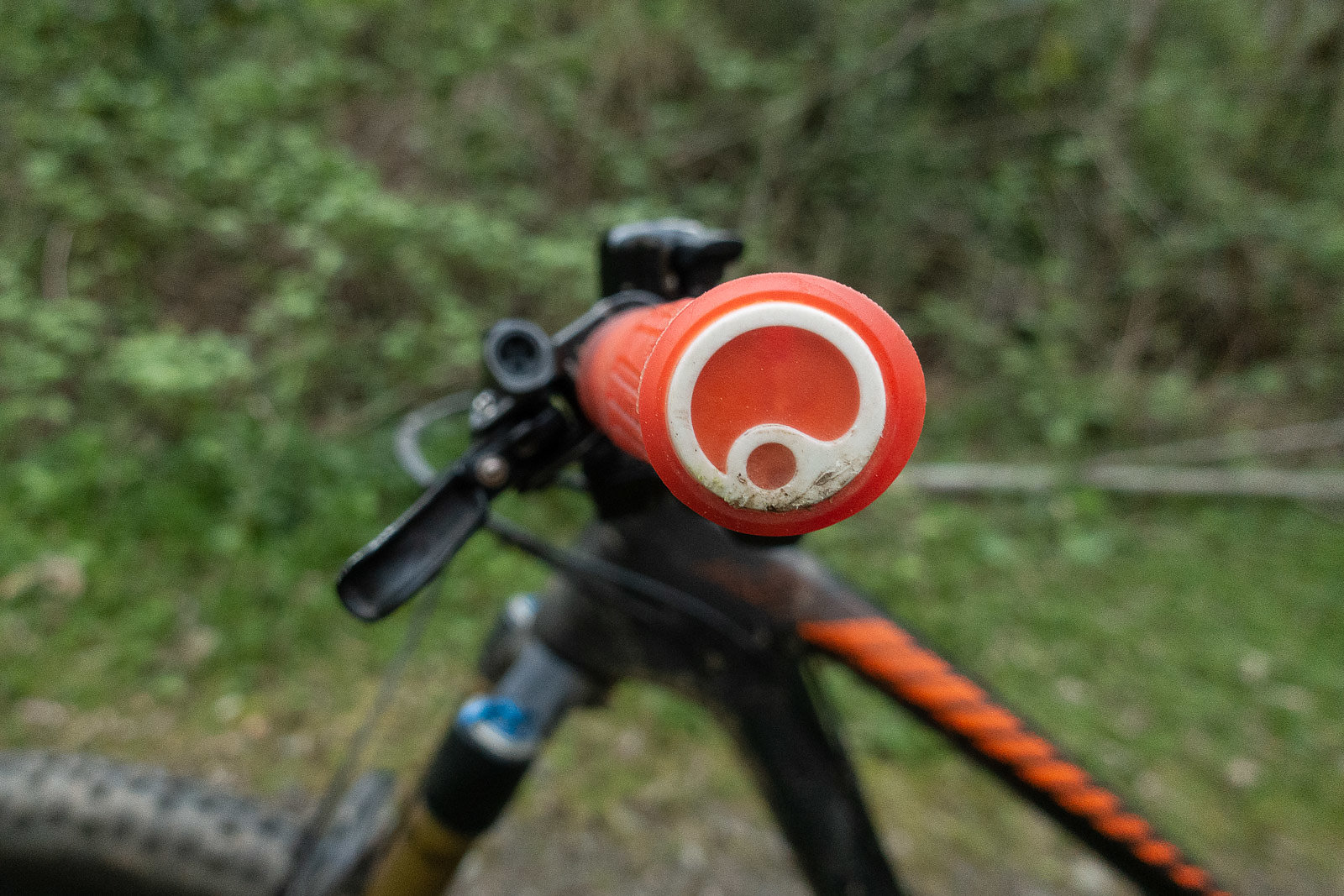 Ergon GE1 Evo Factory Grip Review
I loved the Creamsicle® from the ice cream truck as a kid, so I figured I would love these grips too.
At least that's what I was telling myself, though I was hoping I did not end up having to use 'creamy' and 'delicious' to describe the GE1.
In reality, I had a bias against Ergon's enduro-specific grips. A few years ago, when the GE1 model was brand new, my friend bought a pair and did not like them. He was a rider I really respected, and whose opinions carried weight with me. Although I strive to be fair and balanced in my reviews, I did have a voice in the back of my head griping about these grips before they even got on my bike.
Thank goodness I pushed passed those initial objections because I was richly rewarded. These grips were the most unexpected upgrade to my riding experience. They somehow transformed the way my bike rode in magnitudes more then I thought possible from grips alone.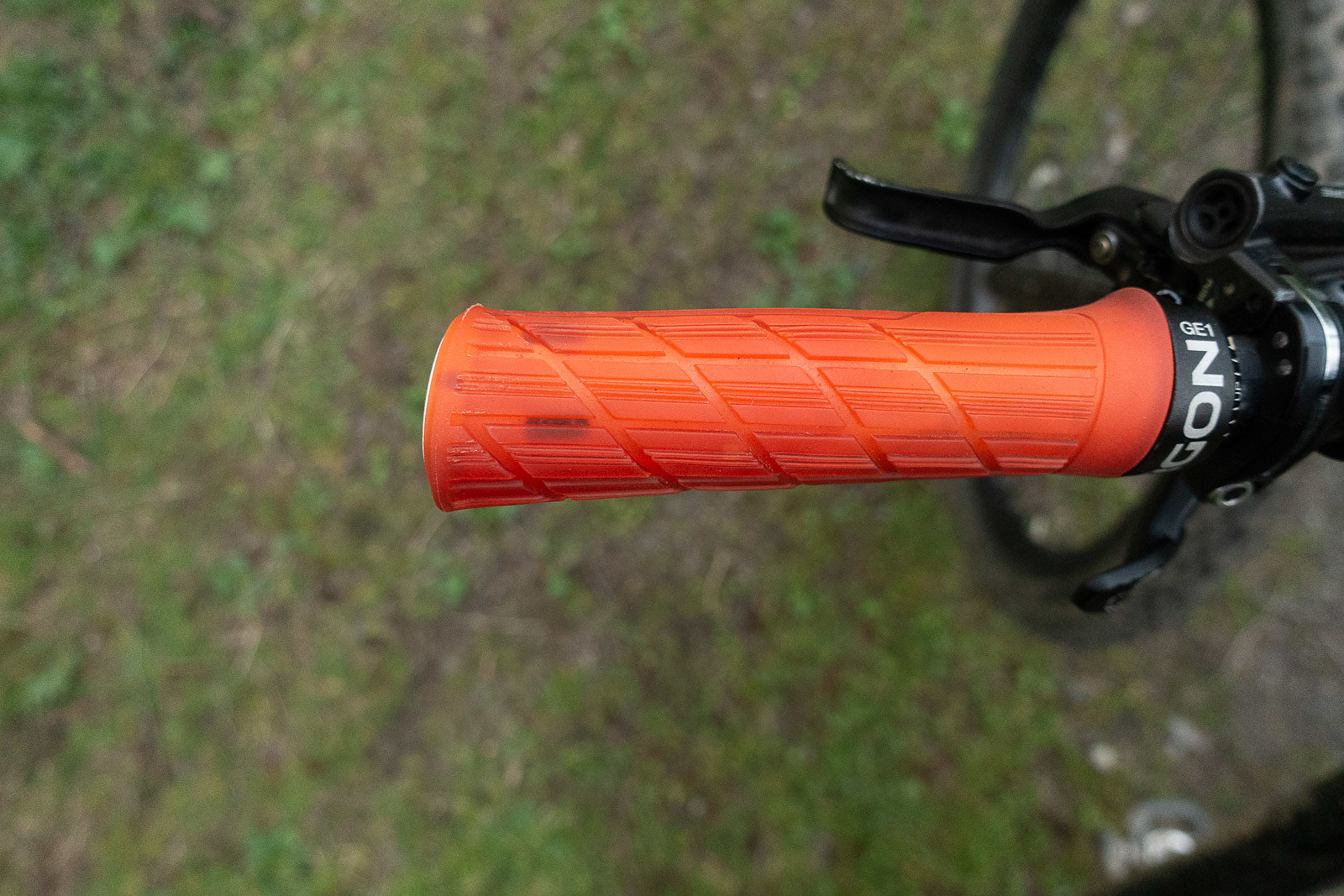 Ergon has refined and redesigned this grip with new models and versions almost every season. This progression has been pushed by rider-feedback from the Enduro World Series to create the newest EVO version. With more improved texture, better compounds and refined shaping of both the grip and the inner core, they are truly an evolution in grip technology.
The translucent Frozen Orange color does a wonderful job of showing off the thoughtful core design. Instead of a straight tube under the rubber, like most other grips, the inside of this grip is sculpted just as meticulously as the outside. This allows greater variation in grip density and damping characteristics. At the outer edge, where these grips feel best, and at high pressure points, there is plenty of soft support but not in a way that takes away from responsiveness. It actually makes it easier to have a solid hold with less pressure then I am used to.
Ergonomics is the namesake of the company and for good reason. Their signature paddle-shaped grips are easy to spot, but it is the subtleties of the GE1 that speak to the company's craft. Not only does the shape and density of the grip alleviate pressure on the sensitive ulnar nerve, but also they go a step further to coax your body into a proper riding posture. This grip does not just whip you into shape, but I did notice that it does help promote an elbows-out position. Regardless, the shape of this grip is different and may be unfamiliar upon the initial grasp.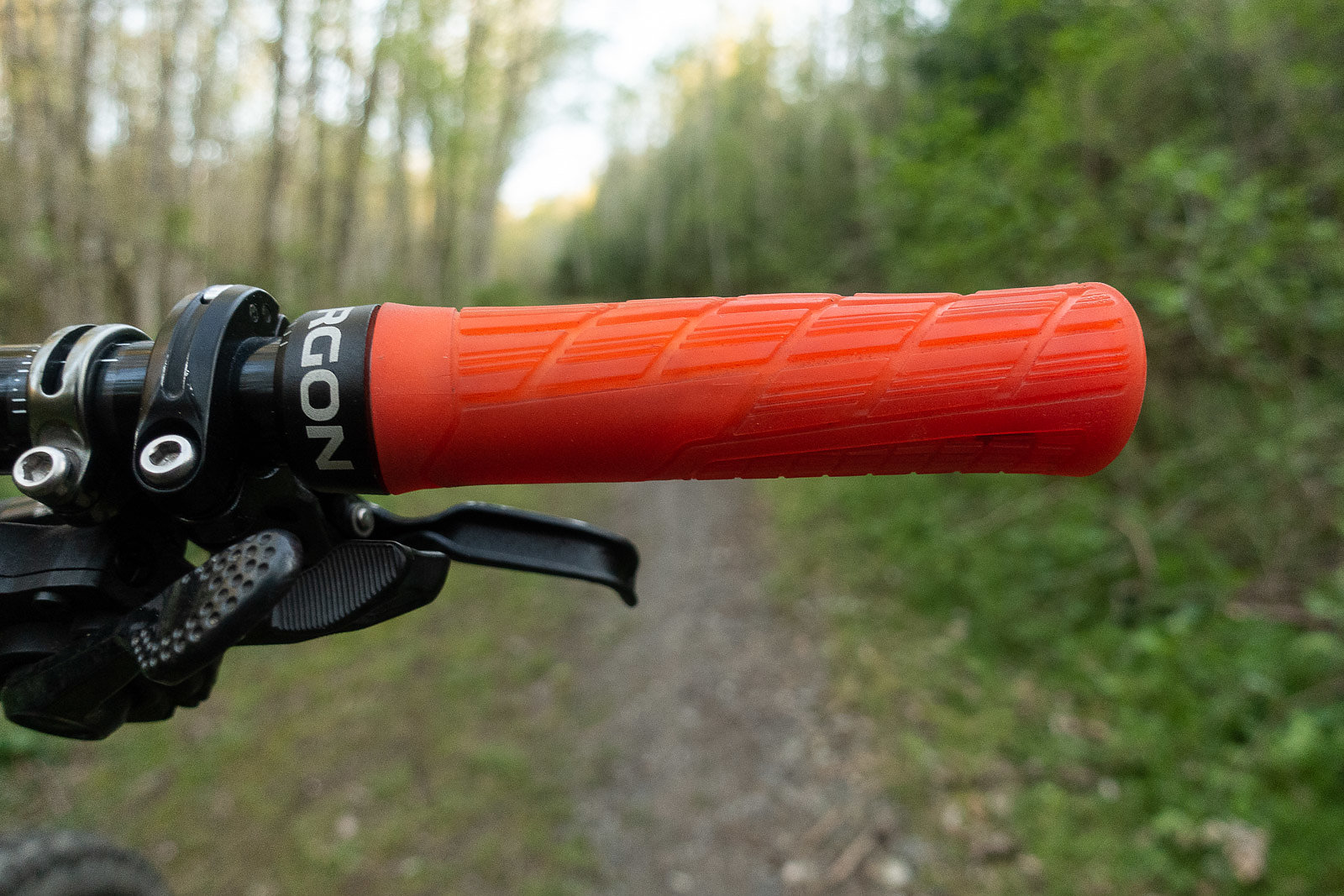 Being the 'Factory' version of this grip means that it is the same version the Ergon Team use. This version of the grip uses a softer compound that is supposed to take wear and abrasion more evenly. So far, this compound does not seem to show any signs of premature wear and it sure does feel nice and soft, but I would infer that this version trades superior grip for a shorter life span.
Despite the tackiness of this grip I did find on particularly rainy rides, the grip can become slick on bare hands. If it were not for the great texture I would have been pretty disappointed. However, as soon I put on my gloves this problem was alleviated entirely.
If I was a samurai, this is the grip I would want on my sword to slay my enemies. Yes, this grip has won me over...dare I say, it might be my new favorite. With its award-winning design, and choice materials, this is a product that you should not hesitate to try. At such a fair price, it proves to be a high-value add-on to any trail bike.
Ergon GE1 Evo Factory Grip
MSRP: $39.95
See more at http://www.ergon-bike.com