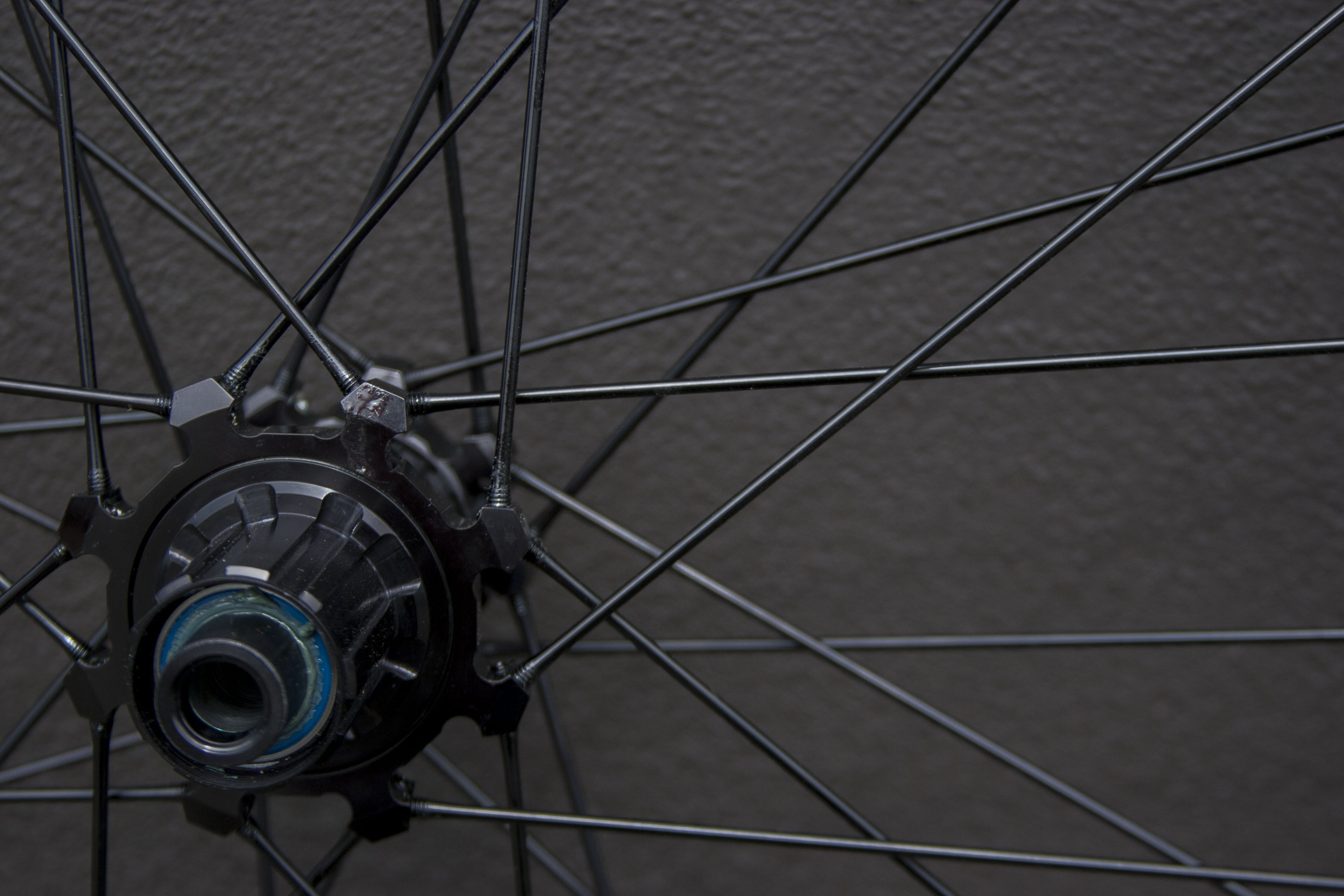 Industry Nine Enduro Wheels (120mm front/142 rear)
Reviewed by Stephen Dempsey
Photos by Brandon Watts
Topical Thoughts
Some of the best things in life (and biking) are simple: the trailside PB&J; a functional bicycle pump; quick-link pliers; or a double-butted J-Bend spoke threaded by hand to a solid hub and durable rim. Just like the timelessness of wheat bread, strawberry jam and chunky peanut butter, these three components (hub, spoke and rim) have worked in harmony for decades—when properly tensioned, it is 32-spoke-and-nipple perfection.
So when presented with the pre-built, high-tech Industry Nine Enduro wheelset, it was as difficult to stray from the conventional, hand-built J-Bend/hub/rim combo as it would be from our favorite mid-ride meal. A wheelset so advanced it requires specialized spokes for Industry Nine's proprietary threaded hub flange? This initially raised skepticism, for should something go mechanically south, the parts needed for an emergency fix would be too difficult to source. Add the sacrifice of timeless wheel-building therapy, and Industry Nine was challenging long-established history.
But after a few weeks on the trail with Industry Nine's heavy-hitting workhorses, we were ready to throw tradition out the window. These wheels are strong—no issues with maintenance or durability whatsoever, and any emergency trailside fixes were alleviated by the extra stash of provided spokes. Light enough to climb, stiff enough to take on challenging side loads, and strong enough to case a few hard landings or angry rocks. Maybe there is a reason J-Bend 3X wheels are being resigned to the dusty chapters of the history books.