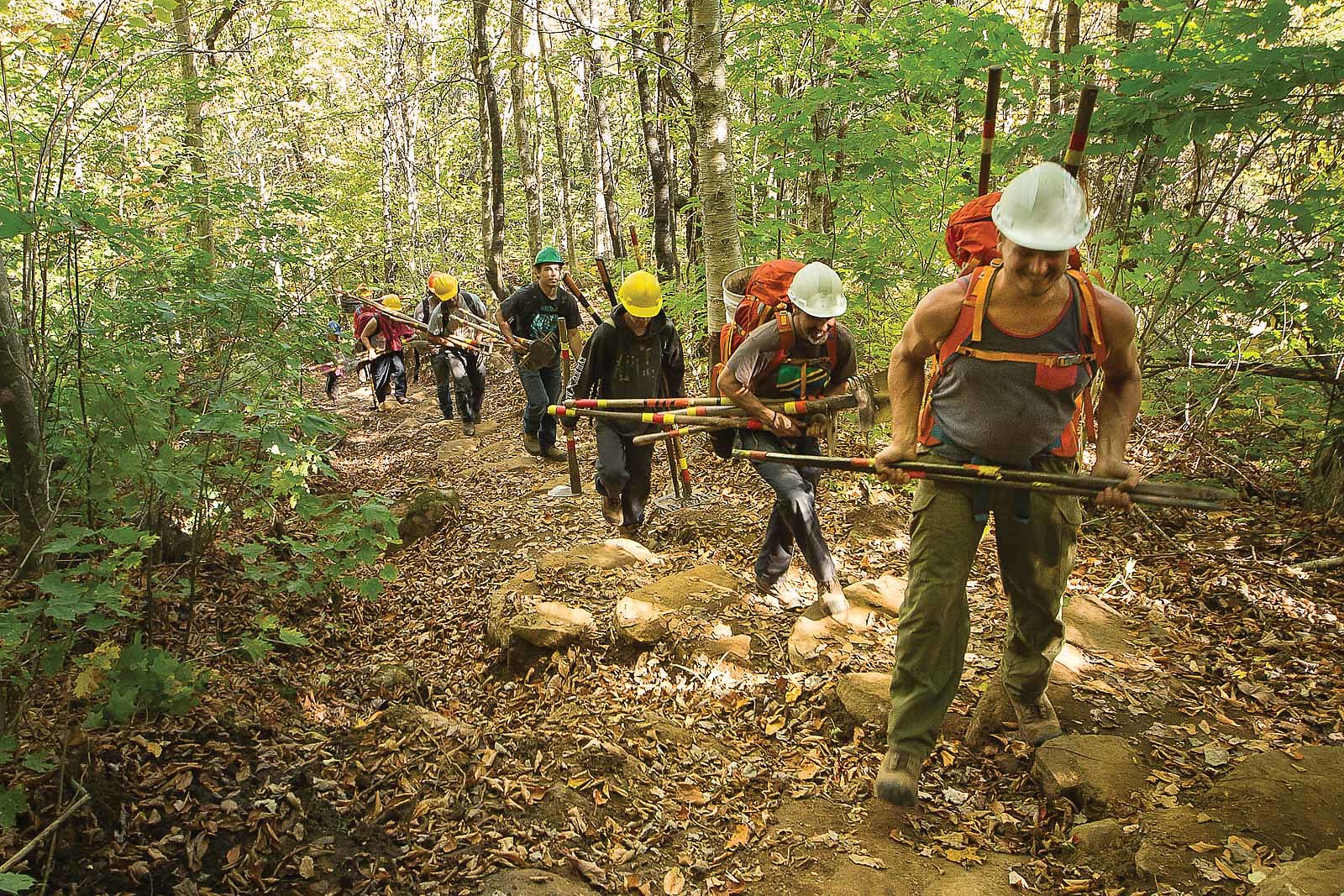 Trail Therapy A Positive Outlet for Once-Idle Hands
It is often said that the devil makes work for idle hands, and Vallée Bras-du-Nord is one place where the truth in this phrase is abundantly clear.
While riding through this singletrack-filled valley, one might encounter the Projet Jeunesse (Youth Project) team—a group of 10 youth sporting tattoos, body piercings and heavy metal T-shirts—using their once-idle hands to work magic on the area's trails.
Though they're a rather disparate bunch of young men and women in their late teens and early 20s, they all bear similar burdens. Most come from dysfunctional families and were falling into all-too-familiar cycles of violence, alcohol or drug problems, and minor crimes until they signed up for this visionary trail-building program. Now they spend long days working in the forest, rain or shine, coping with the summer heat and mosquitoes, building new trails and helping maintain existing ones.
For many of them, this project is their first chance to create something meaningful with their own hands. And the fruit of their labor is beautiful singletrack that will be enjoyed by thousands of hikers and mountain bikers, which, in turn, helps to spread Vallée Bras-du-Nord's reputation as a nature retreat with quality mountain bike trails.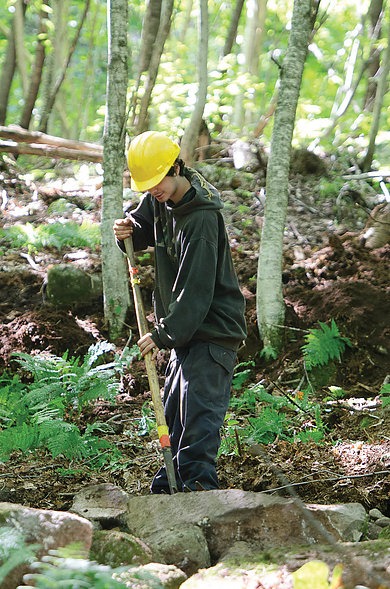 While the trails are the most visible result of their efforts, the change that is less obvious to the general public is the transformation of the lives of these once-troubled youth. Throughout the workday, a trained social worker is with the crew, ready to help with any issues that might arise. At the end of the summer, the group embarks on a self-supported wilderness trip intended to push their limits, re-establish their self-esteem and equip them with the confidence to address life's daily challenges.
Every year since its inception in 2002, the project has employed a different team of up to a dozen youth, resulting in a significant expansion of the valley's trail network. Among the highlights is the popular Neilson trail, which boasts labor-intensive features such as berms, bridges and well-conceived rock rolls—and took three different teams as many summers to complete. The social outcome is perhaps even more impressive than the trails: To date, about 75 percent of those enrolled in Projet Jeunesse have since returned to work or school, and some of them still work for Vallée Bras-du-Nord.