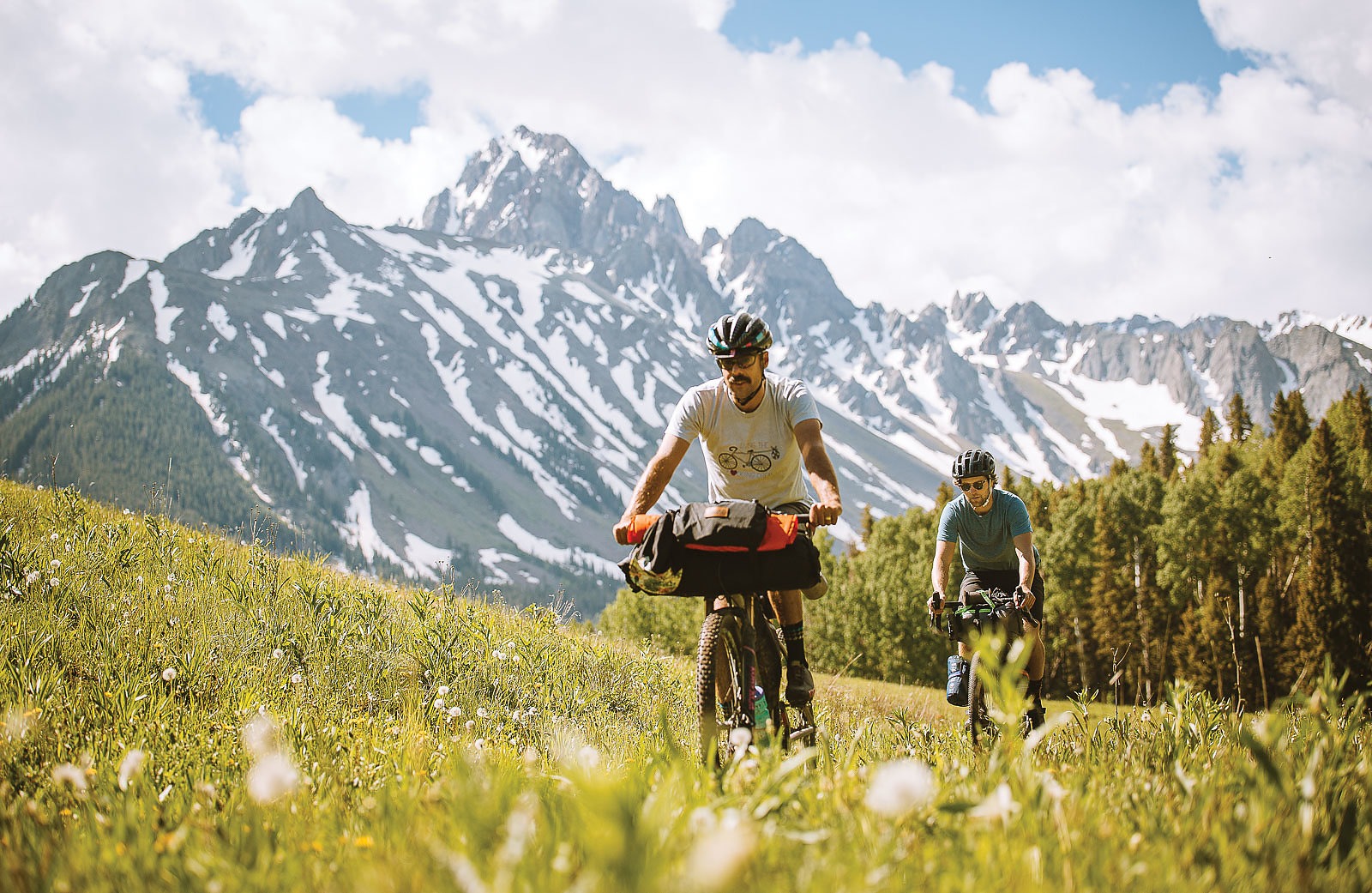 Extra Credit More Misadventures Than Miles
Certain things in the world give me comfort.
Like the sound of rain through an open window on a summer night. The rumble of thunder in a mountain valley. The overwhelming silence in canyon country or a snowy forest. An optimistic thought in a pessimistic world. And the knowledge that Aaron "Professor" LaVanchy is doing exactly what he was put on Earth to do.
That's because the Professor works best when he is on his way to, in the middle of, or recounting some hairball adventure. During the warmer months, those adventures involve two wheels and dirt trails. The Professor rides everywhere. That's because his day job at Fort Collins' New Belgium Brewery allows for such adventure. And his adventure quotient is high. It's as if a higher power handed him a bike and granted the sublime gift of flow, that intangible grace of ascension and appreciation of gravity, all without the need for spectators, financial incentives, or even Strava one-upmanship. The Professor rides because the world would be wrong if he didn't.
"You interested in an adventure?" is one of his common segues into tales of soon-to-be glory. The location, crew and rigs are all pondered with glee. The remainder will be left to the whims of the ride.
The Professor spends more time on micro-adventures than most people. His looseknit and far-reaching crew consists of climbers whose names you know. Skiers whose names you know. Filmmakers whose names you know. On a recent ride with the Professor at Buffalo Creek, Colorado, I caught up to him at the bottom of a particularly fun descent. He was laughing audibly to himself and didn't hesitate to share his revelry with me.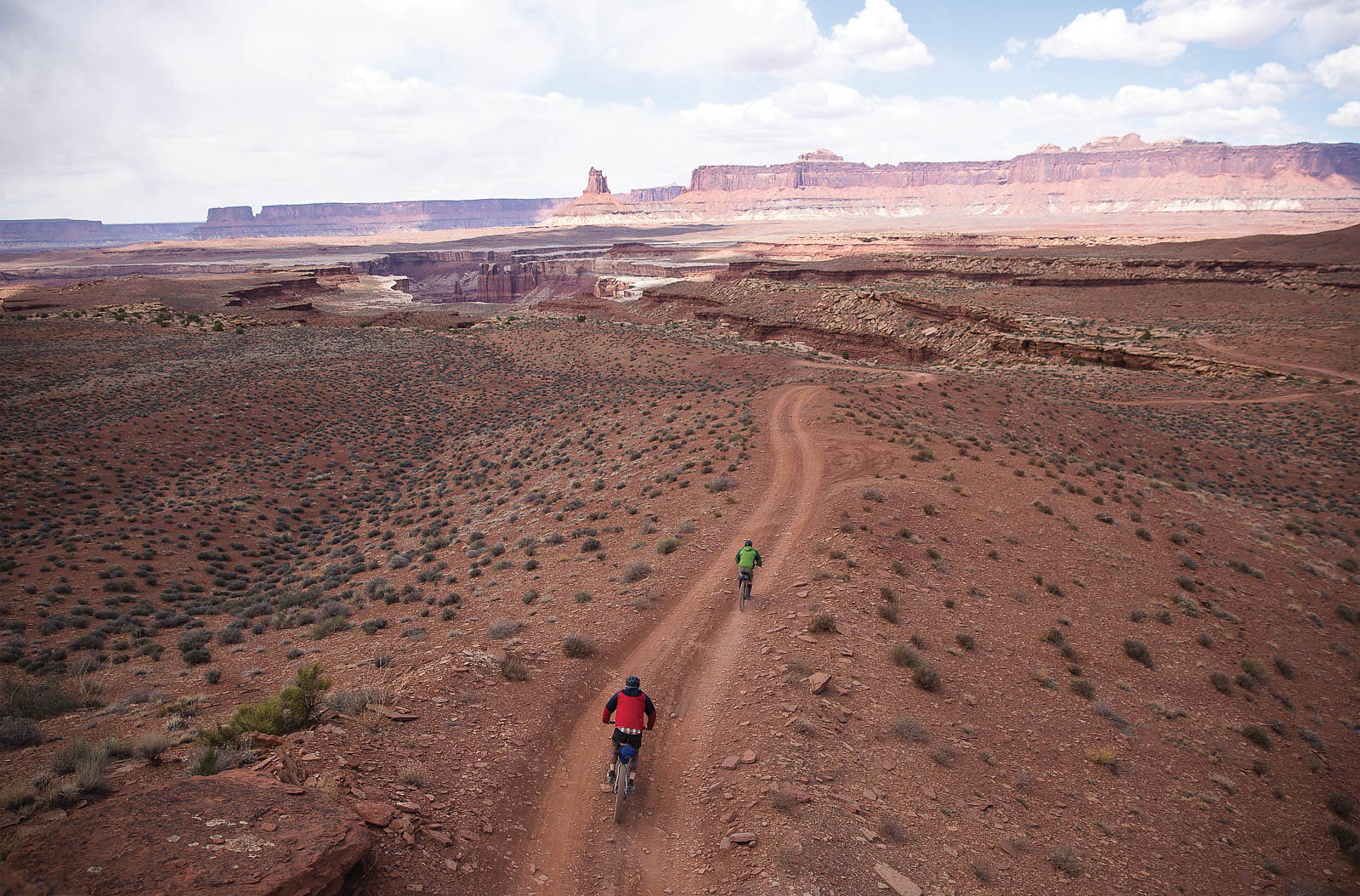 "How about that?! It's as close as you'll come to riding a magic carpet!"
The Professor is always in a position to generate another far-fetched campfire story. This is enabled by the fact that he inhabits a world existing between the bullshit and what society tells us we need to be doing. "Hobo Fabulous" gets tossed around as a very real mantra as we discuss the shared desire to live with as much fun and gratitude as possible. He sums it all up: "That's why I never subscribed to the American Dream!"
I had to miss the Professor's most recent two-wheeled adventure, which I am living to regret after seeing his pictures and hearing about wild-eyed biking pirates pushing the envelope of vistas and mayhem, all while maintaining an aura of mystery inherent to LaVanchy's stories.
"I believe it is jokingly referred to as the 'St. John Scramble,'" he says. "Kind of a 'Plan F.' Inspiration was finding a snow-free route from Ridgway to Rico. Did I tell you I hung out with the mayor of Rico? He said, 'We aren't rich here, but we're rich in recreation.'"
The origin was a mutual friend who was in Colorado for a wedding. The plan was to ride from Marble to Scofield to the 401 to Crested Butte, then over Pearl Pass into Aspen. But due to snow and avalanche debris, they hit the map. Many options were thrown out.
"I looked at routes until my eyes hurt," the Professor said. "And then we found a dry window in one of the most beautiful spots: the San Juans."
The St. John Scramble, named in honor of "San Juan," was to begin with a 12-mile ride to a beautiful meadow. After 25 miles and one flat tire, it was clear that adventure had morphed into misadventure. The Professor's friend, Todd, descended into Ridgway to get coffee and ran across local resident Ralph Lauren and his Polo-clad posse. Todd returned none the wiser, but with a caffeinated desire to push on.
"This is where it gets a little vague," the Professor told me. "We were trying to get to Last Dollar Road and Box Canyon, but came across a sign that said, 'No Bikes Allowed.' Rather than risk the trespass, we took some Jeep trails. There were no private signs, but we got suspicious when it all started looking beautiful."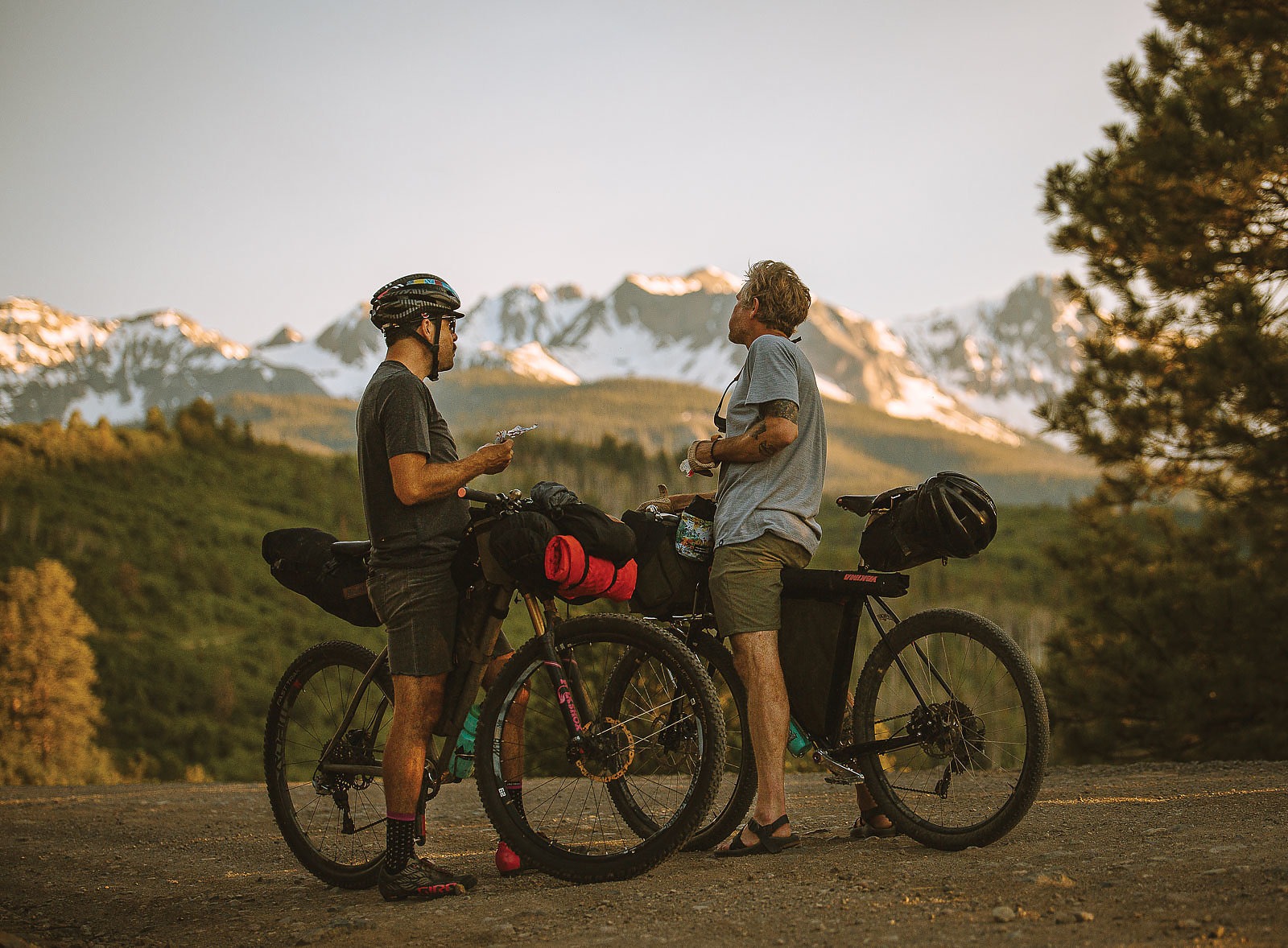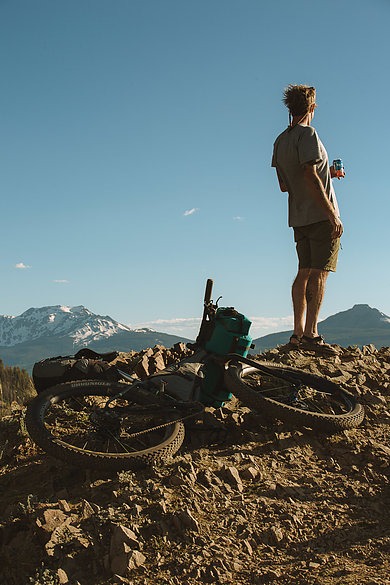 The crew had to cobble together an alternate route, one that skirted past rogue elk carcasses, one Sneffels ranger, and one fence that a friend offered to touch. You know, to see if it was electric.
"We were getting hungry and had the choice to take the highway to Last Dollar and into Telluride or go back to Ridgway to get tacos."
"At Taco Del Gnar?" I asked.
"Yeah, well that decision was easy," he explained. "Have you had their pork belly taco? It's to die for."
Stomachs full of Taco Del Gnar, the crew circumnavigated the Polo-clad minions and instead drove the Last Dollar road, where they came across the same ranger they'd seen 25 miles earlier. The gatekeeper granted legitimacy to their adventure. After crossing to Telluride and ascending the Galloping Goose trail to Lizard Head, options became limited. The lingering snow from a winter that wouldn't quit mandated a descent of Lizard Head pass via the highway into Rico. The trip ended, fittingly, at the Enterprise.
"What's the Enterprise?" I asked.
"It's the only bar in Rico!" the Professor exclaimed. "We were eating there, and everyone knows each other, when this kid comes up. Someone said, 'That's the mayor!' Another character came by and chided us all. 'Is this a town hall meeting?' In fitting fashion, this guy who looked like a skinny Leon Russell came up and told stories of riding in Carbondale. 'Carbondale!' he said. 'I went to jail once there. I had two joints. I put them both in my mouth. Didn't even chew.'"
The finer details of the St. John Scramble remain a secret, and that is for the best. Given today's mapping and pinning capabilities, we should all do more to preserve those secret gems. This is something the Professor has long been aware of, as together we have watched the masses descend on Colorado. He sums up the adventure with appropriate detail.
"After three days, we didn't get arrested, shot at, and were still talking to each other," the Professor recalled. "So it seemed like a success. Definitely more misadventures than miles."