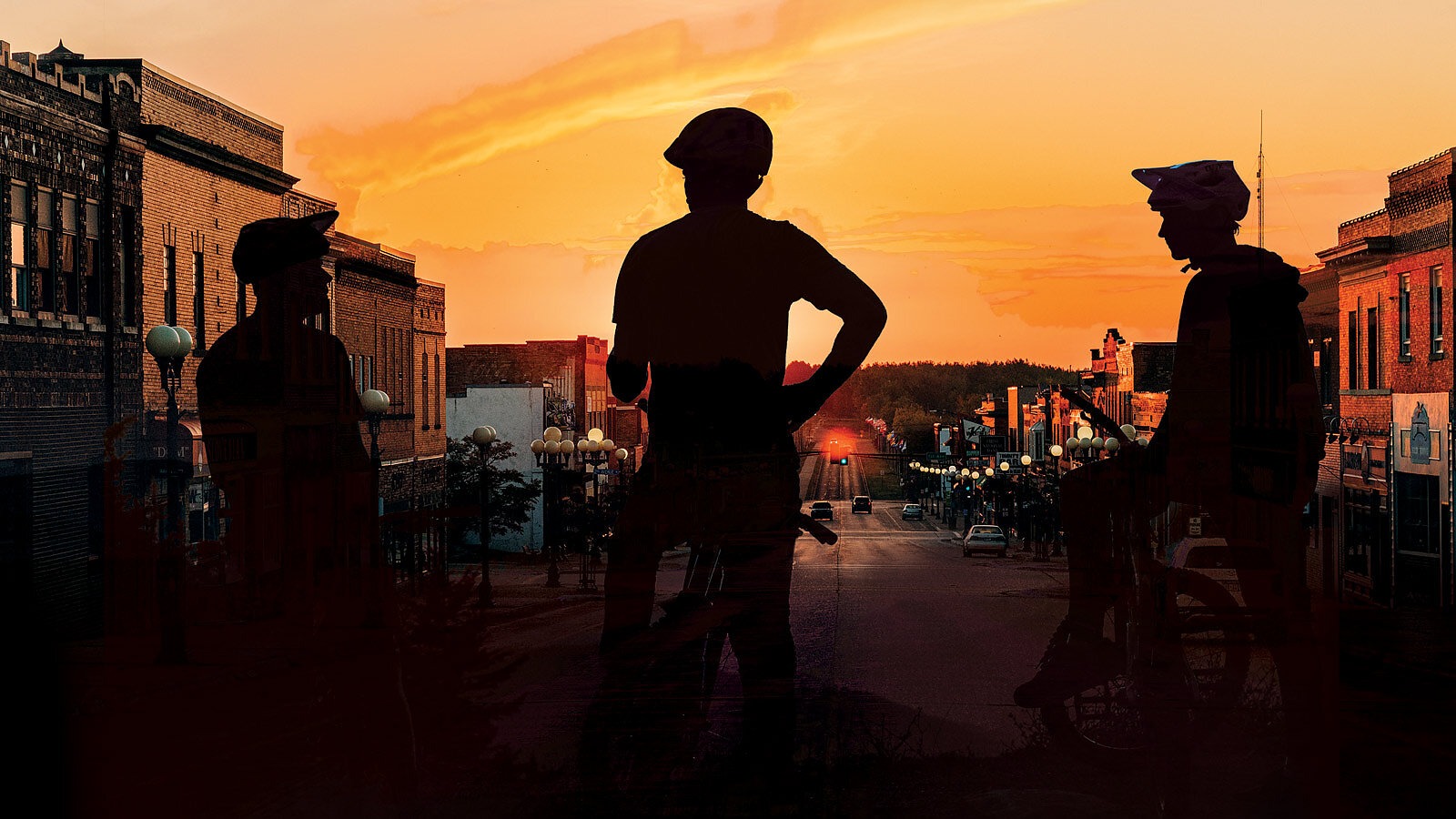 Biketown Mountain Bikers, Unlikely Partnerships & The Communities They've Created
Mission
Biketown is a story of mountain bikers, unlikely partnerships and the communities they create.
Specialized and Soil Searching present Biketown, a film by Freehub magazine, coming summer 2022. This is a story of local communities and struggles that ultimately inspired collaboration around shared visions and goals. Biketown immerses viewers in mountain biking's coming-of-age era—now a thriving multi-generational sport—by examining paradigms that span local and national levels. Summer 2022 Biketown film screening events benefit various IMBA Local Chapters and other nonprofit trail clubs across North America. The film premieres on Freehub's YouTube Channel in August as a streaming option for global audiences.
Biketown screenings entertain, inspire, educate and unite communities while actively supporting local organizations and responsible trail stewardship. Get involved by entering the online sweepstakes, attending a nearby screening, or by hosting your own Biketown event to rally local riders and trail users.
Filmed on location in Chisholm, Minnesota, Bellingham, Washington, Snowshoe, West Virginia and Pacific City, Oregon.
Partners
This project would not be possible without partnerships and a huge collective effort. Thank you to the community leaders, families, trailbuilders, dreamers, athletes, designers, brands, mentors, advocates, stewards, volunteers and everyday riders who helped make Biketown possible. We are grateful for strong brand partner support and amazing product donations—the proceeds of which will directly impact the future of mountain biking.
Sweepstakes
Freehub magazine is proud to partner with Specialized and Maxxis to host a virtual sweepstakes in support of IMBA and its mission to build more trails close to home.
---
The Sweepstakes are open until October 31st, 2022 and winners will be selected on November 4th, 2022. Learn more and purchase entries by hitting the button below.
---
Screenings
Bellingham, WA // July 7th, 2022 // Purchase Tickets
Benefitting the Whatcom Mountain Bike Coalition, Mount Baker Theatre
Jacksonville, FL // July 15th, 2022
Benefitting the Southern Off-Road Bicycle Association Jacksonville Chapter, Tabula Rasa Brewing
Johnson City, TN // July 16th, 2022
Benefitting the Southern Off-Road Bicycle Association Tri-Cities Chapter, Tannery Knobs Bike Park
Ellijay, GA // July 16th, 2022
Benefitting the North Georgia Mountain Bike Association, Mulberry Gap - Adventure Base Camp
Wenatchee, WA // July 21st, 2022
Benefitting the Evergreen Mountain Bike Alliance, Pybus Public Market
Chisholm, MN // July 22nd, 2022
Benefitting the Iron Range Off-Road Cyclists, Minnesota Discovery Center
Snowshoe Mountain, WV // July 23rd, 2022
Benefitting Pocahontas Trails, Snowshoe Village
Stowe, VT // July 29th, 2022
Benefitting Stowe Trails Partnership, The Backyard
Sandersville, GA // July 30th, 2022
Benefitting Georgia Hi-Lo Trail, Forest Grove Preserve
St. John's, N.L. CA // July 31st, 2022
Benefitting Avalon Mountain Bike Association, Bannerman Brewing Company
San Diego, CA // August 4th, 2022
Benefitting San Diego Mountain Biking Association, Lost Abbey Brewing
Pacific City, OR // August 5th, 2022
Benefitting the Tillamook Off-Road Trail Alliance, Kiawanda Community Center
Ludlow, VT // August 5th, 2022
Benefitting Ludlow Area Sport Trails, Fletcher Farm School
Reading, PA // August 6th, 2022
Benefitting the Berks Area Mountain Biking Association, Canal Street Pub and Restaurant
Victor, ID // August 8th, 2022
Benefitting Mountain Bike the Tetons, Highpoint Cider
Potomac, MD // August 8th, 2022
Benefitting MORE, City-State Brewing Co.
Harrisonburg, VA // August 10th, 2022
Benefitting Shenandoah Valley Bicycles Coalition, Brothers Craft Brewing
Sandpoint, ID // August 10th, 2022
Benefitting Pend Oreille Pedalers, Matchwood Brewing Company
---
Want to host a Biketown screening?
Nonprofit trail clubs are invited to host screening events as local fundraisers.
---
Sign up for our once a week newsletter recapping Freehub content with an occasional announcement or promotion.
Only the good stuff, we promise.
Trail EAffect Podcast
Trail EAffect dives into the stories behind trails, the communities that embrace trails, and the people who rely on trails as a way of life by interviewing the leaders involved within the world of mountain biking.