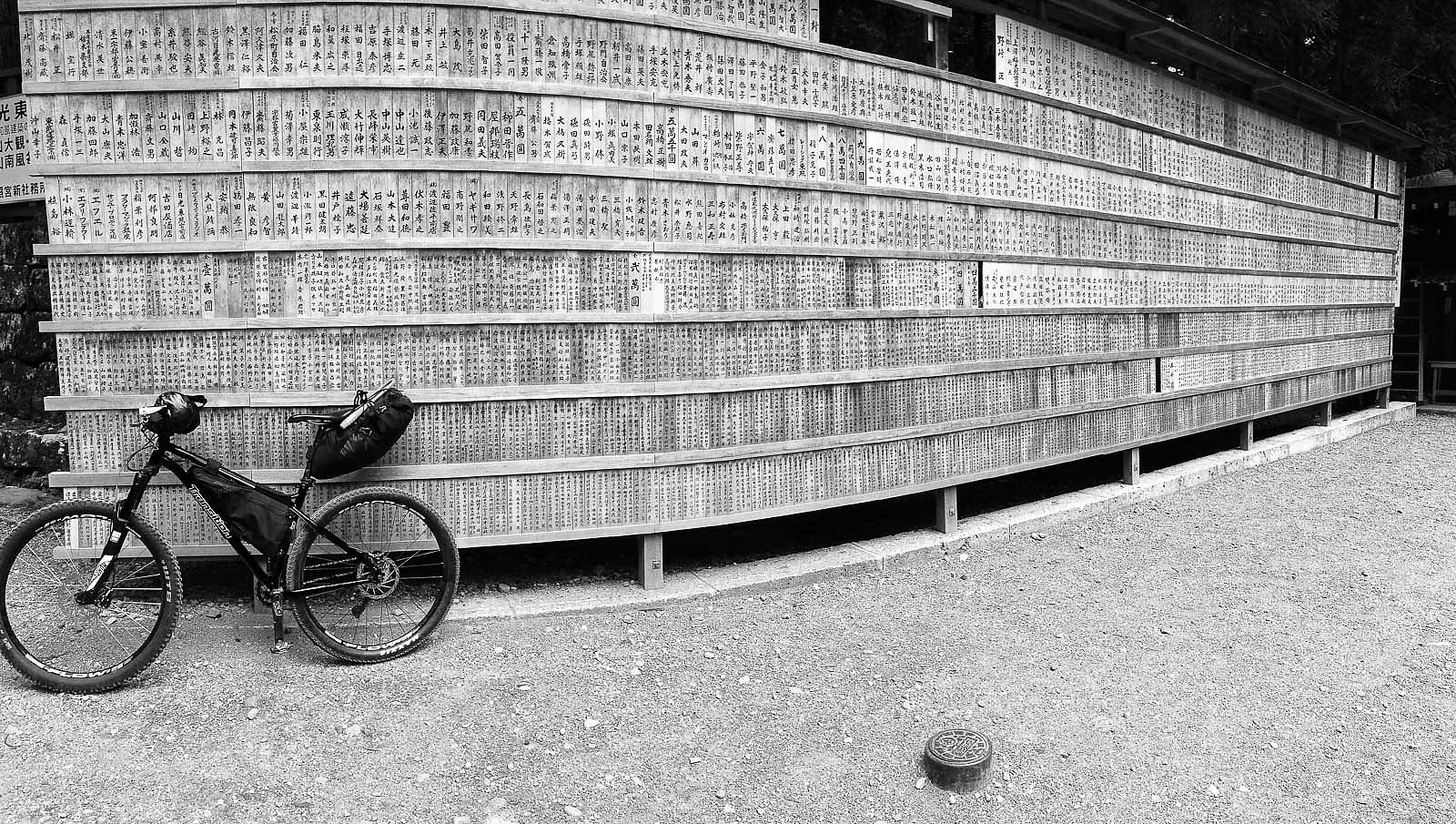 The Pursuit of Happiness Grace, Bikes and Broken English in Japan
I didn't know it at the time, but I had made a wrong turn.
My mind deep into other matters, I climbed endlessly up steep, paved switchbacks, head down in the drizzling evening rain. It wasn't until I heard the tires screeching that I realized my mistake.
The first Japanese supercar came dangerously close as it drifted around the corner ahead of me, and I quickly pulled over to let the squad of rallying compatriots whip their way past. Combined with screaming birds and monkeys in the nearby trees, I finally snapped out of my reverie, and with a sigh I turned around and bombed back down. I had a meeting in a fishing village in a few hours with a couple I'd met in Tokyo, and I still had many miles before beers and pleasant conversation about the pursuit of happiness. 
On a cold, soaking wet October evening in Squamish, BC a few weeks before, I purchased a ticket to Tokyo. I had always been fascinated with Japan: anime movies, the art, the WWII stories my grandpa told me about the welcoming and humble people. I had long known that, one day, I would visit.  
I hadn't looked at a map, asked my boss for time off or planned a route. I did have a mission: exploreing Japan's main island of Honshu, traveling alone on my bike for 18 days, focusing my trip on iconic areas and friendly personalities—and, of course, ripping some dirt along the way. I had one mountain biking connection, a friend I'd met in Whistler named Jinya Nishikawa. My passion for bikes would be my method of communication. That, and Google Translate.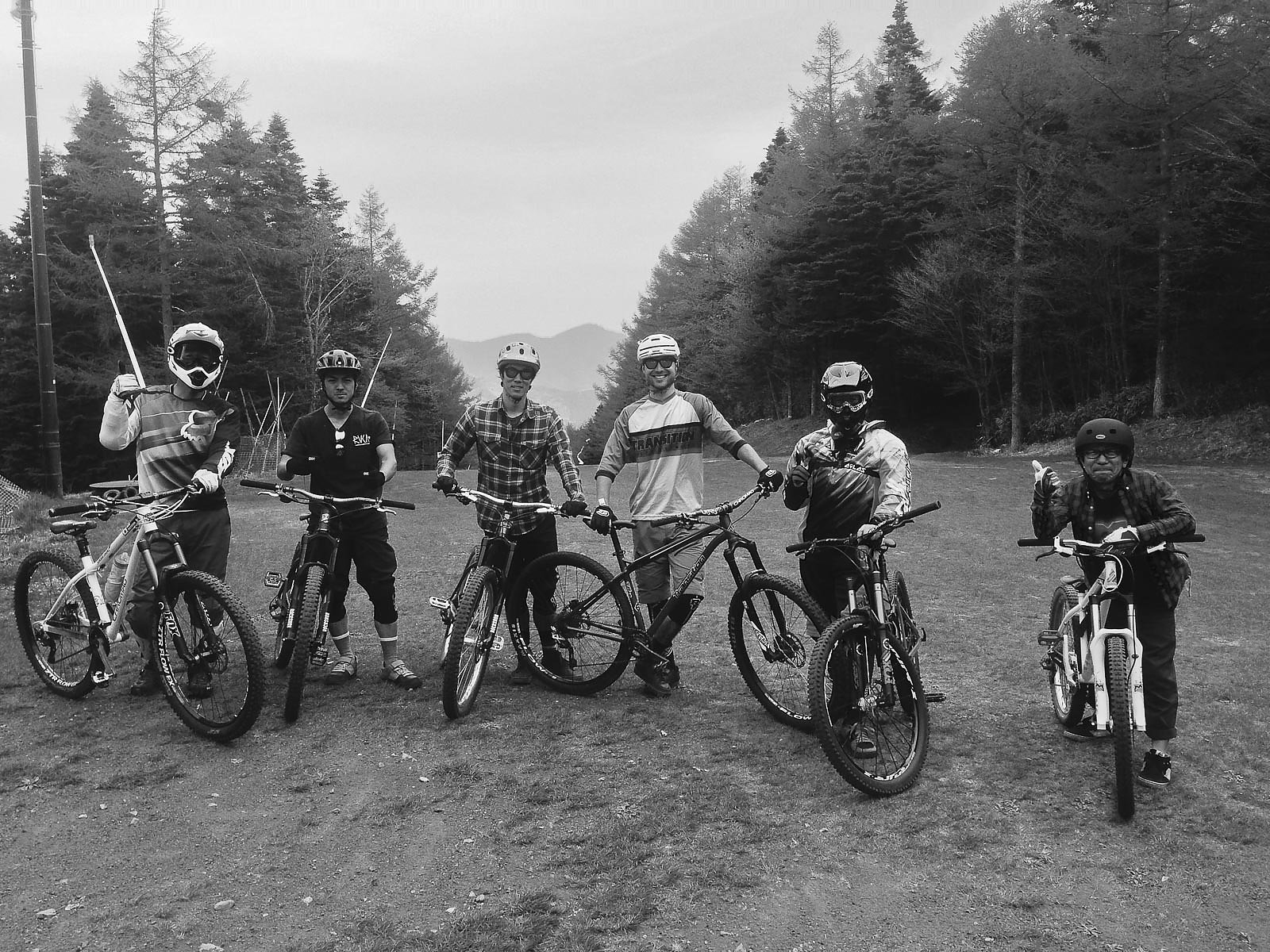 A few weeks later, I was bunny-hopping curbs and darting around pedestrians in downtown Tokyo on my steel hardtail 29er. The city is one of the most densely populated in the world, and escaping Tokyo's core took as much concentration as any trail in Squamish. However, I found the roads to be surprisingly cycle friendly, and the mistranslated English on the signs provided plenty of distraction. My favorite? "Cream Soda: Too fast to live, too young to die." 
I checked into a capsule hotel that night, sharing a public spa with dozens of 50-something businessmen. It was one of three nights I'd pay for accommodations. After that, I'd stay with people I met along the way.  
My first pay phone call was to Jinya, who welcomed me with open arms—the mountain biking community in Japan is small, but warm and well-connected. I learned most ride hardtails, preferring, in Japanese tradition, the simplicity and practicality. This isn't at a sacrifice of style; as we ripped the nearby Fujiten Bike Park, Jinya demonstrated a level of grace I'd never seen before on a bike. He powered through high-speed flow trails, slapping manicured berms built from dark volcanic ash from the eruption of Mt. Fuji 310 years ago.  
Jinya next directed me to Kenjiro Ono, a young Japanese rider who'd spent the past few years living in Rotorua, New Zealand. His family took me in the third night, offering me sushi while watching game shows like I'd lived in their home for years. I began to see the hospitality my grandpa had so venerated.  
A few days later, under the advice of the Onos and the pull of my belly, I arrived at the gyoza capital of Japan, Utsonomia. After nearly 90 miles of riding through suburbs, rice fields, strip malls and way too many stoplights, I was fiending for the delicacy—and yet, despite the town's reputation, I couldn't find a vendor serving gyoza to save my life. I pulled over to a small shack and settled for chicken and beer.
I came out to find an old man inspecting my bike, and he began asking me questions in Japanese. Using broken English and hand signals, he invited me to his house for gyoza, and I followed him on his electric cruiser bike to a hypermodern home in the middle of the city. There, he and his wife gave me coffee, a shower, beer, great gyoza and a clean bed. We spent hours that night talking about our lives, using Google Translate on their old Mac computer. I left the next morning to hugs and a warm goodbye out of proportion to my short time in their home.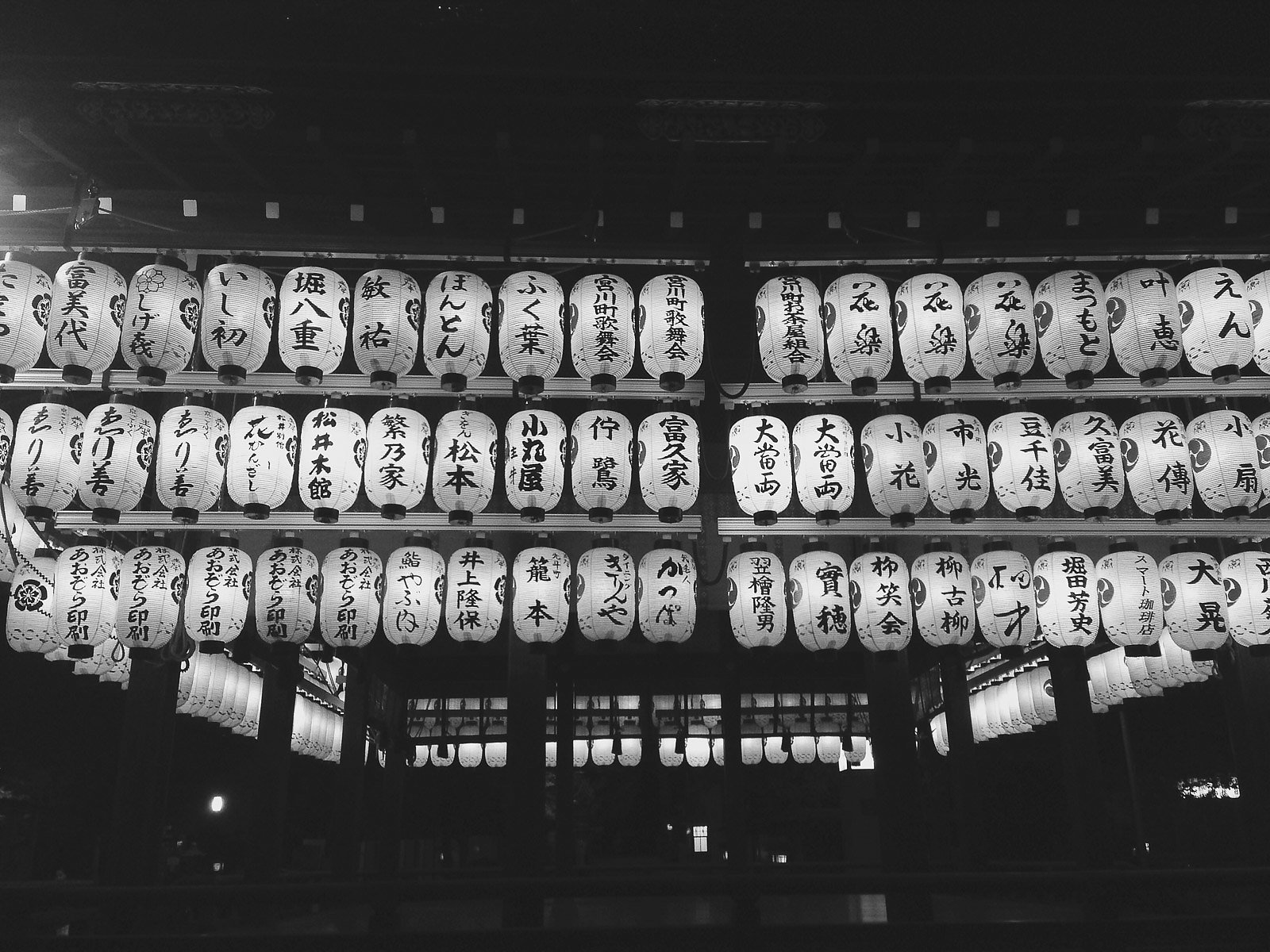 My next goal was 185 miles and multiple days west, to the famous ski town of Hakuba. I drifted through ancient shrines in Nikko, humbled as I passed by Japanese cedars and wooden temples, and eventually arrived to meet the area's small but tight bike community. Hakuba's flagship trail is the Old Salt Road, once used by Japanese peasants to transport its namesake commodity 80 miles from the coast through mountainous, jungle-covered terrain. The history was apparent: 2,000-year-old Buddhist prayer statues squatted along the trail, and we paused at each, bowing, giving thanks and asking for safe travels. 
My mind was already wrapping up my trip the next day as I battled headwinds along the coast of the Sea of Japan and crab-walked my bike through the dark, narrow tunnels that striped the highway. One evening I was forced to sleep in a bush along the road, and I trudged into a local supermarket looking for food. I found the manager, who led me to the shop's only English-speaking employee. It turned out I was the first English-speaking foreigner to visit the store, and they were so honored they told me to grab anything I needed for dinner. 
The manager, who insisted I call him "Bossman," and his employees took me to a small bar, where we ordered an impressive amount of food, sake and beer. The meal satiated my hunger, but also led to a brutal hangover for the final stretch of my 375-mile journey. Luckily I wouldn't be pedaling much—I hopped on a train to Kyoto, where I spent a few days gorging oncandy and exploring the temples of the clean, vibrant city. 
All adventures must end, and as I sat on the bullet train on my way back to Tokyo, I watched the countryside blur by out the window. The attendant asked me if I needed anything. "Actually," I said in my best Japanese, not even needing to consult Google, "do you have any gyoza?"