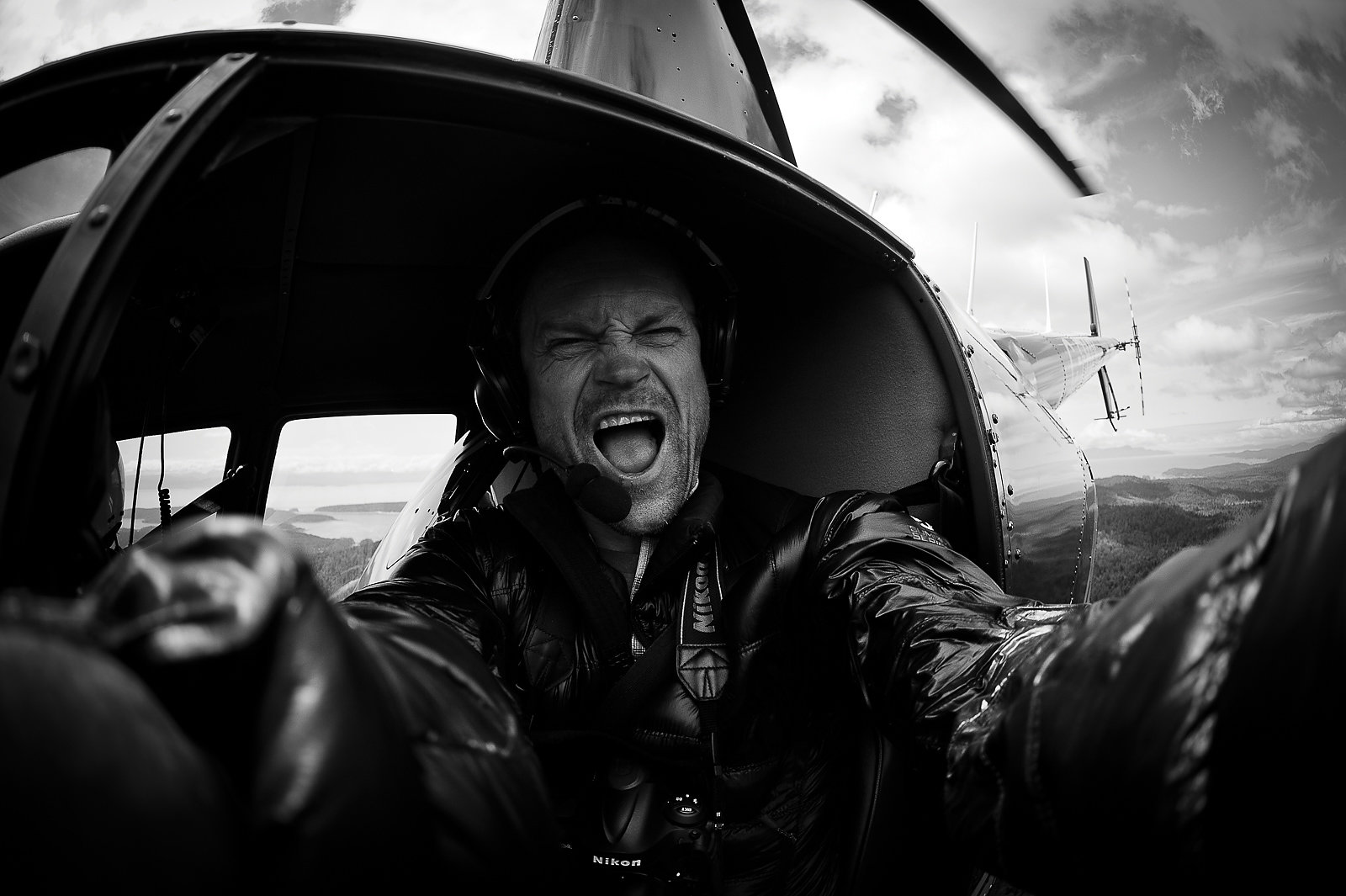 Margus Riga - The Bro Show: A Simple Formula
The imagery of Margus Riga is quintessential North Shore Vancouver—he possesses a unique eye for the dark, green, wet and gnarly terrain for which the area is known.
Yet Riga is a relative latecomer to the world of mountain bike photography. He was born in Soviet-occupied Estonia before migrating to Toronto in the late '70s and then moving to Vancouver in 1991 for the "skiing, snowboarding and mountain biking." And it was in the birthplace of freeride mountain biking where Riga found his creative niche.
"I started shooting around 1998," Riga says, "but didn't call it a full time job until 2009. I'm a firm believer in the 10,000 hours formula: It takes roughly 10 years or 10,000 hours to become a pro at something. I think for me it's even a little more. I still don't know what I'm doing, but people seem to like what I'm doing, so I'm not giving up. My philosophy on work is this: If you like what you're doing so much that you'd do it for free, you should probably do it as a profession. Otherwise your life will mean nothing to you in the end… or even while you're living it."
Although he still shoots predominantly on the North Shore, Riga's big break came at Whistler's Deep Summer Photo Challenge in 2011, where he earned second place and, more importantly, gained the necessary exposure to earn gigs with the bigger names and clients in the mountain bike world.
"After Deep Summer in 2011 things really started to move forward," Riga says. "More people noticed my work and I got to work with more great people. Working with great people gets great shots. It's really a simple formula, but you have to put in a lot of time to acquire access to that formula."
Indeed, Riga has fully embedded himself in the local freeride scene, shooting with the likes of Tippie, Schley, Doerfling and Buehler—and one need only look as far as his commercial clients like Red Bull, Adidas, Race Face and many more to see that it has paid off in full.
"The North Shore is the center of my universe," Riga says. "Everything I could ever want is here; mainly adventure and like-minded buddies. I grew up shredding and partying with many of the athletes I shoot with, so it was a natural progression. My wife calls it the 'bro show,' which in a way it really is. I feel like I'm part of a big family here—a big family that lives for adventure. If I didn't live on the Shore and do what I do for a living, I'm sure I'd probably be into some bad stuff. Adrenaline is better than any drug. I feel 27, but I'm 41. I love my job so much—it's always fun and it's always exciting."