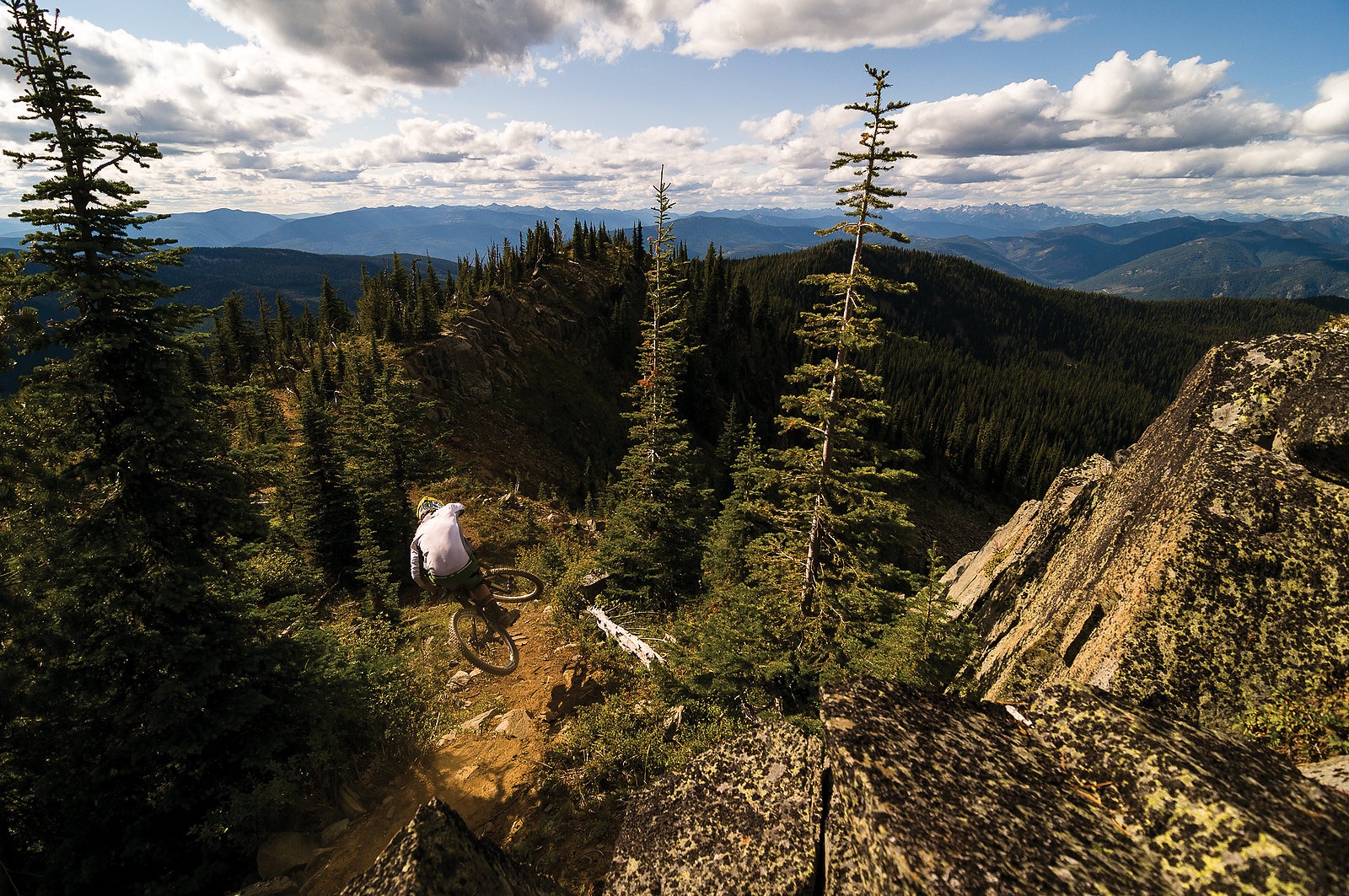 Kootenay Creationism - The Summer Vibe at Retallack Lodge
Sunsets in the Kootenays are better seen from the saddle. At least I think Riley McIntosh feels that way.
We are nearing the bottom of his Powerslave trail, a 5,500 vertical foot epic only accessible by helicopter and/or local know-how and sweat equity. A group five riders deep, we have just finished a loose, gravelly switchback section and popped out into the red earth of a long-abandoned mining claim. To the north, the sheer alpine relief of the Selkirks basks in alpenglow, still holding pockets of snow beneath a late-August haze. We are six hours into the trail, having pushed, ridden, re-ridden and trundled our way down from the tree-line peak of 6,334-foot Toad Mountain. And we are nowhere near finished with this all-day excursion into the southern reaches of the Retallack Lodge trail network—a brief glimpse down-valley reveals that the town of Nelson, B.C., is still many miles away.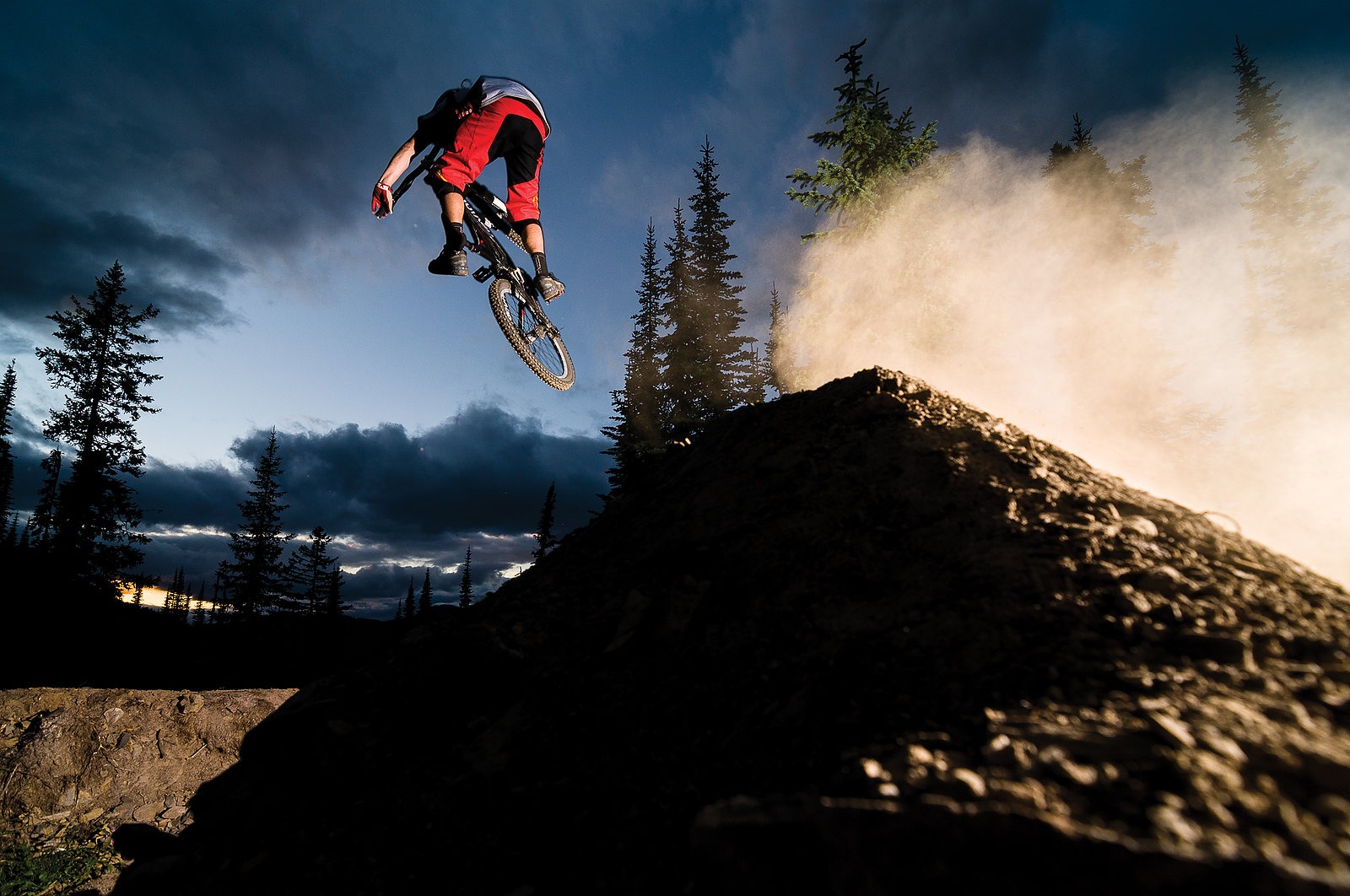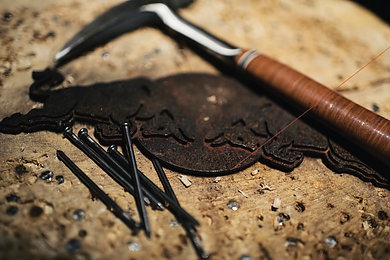 Douglas firs give way to a canopy of towering cedars as night begins to close in. Here we find Seussian ladders, steep and foreboding under impending darkness—the same section of trail made famous in Stance Films' 2011 release Life Cycles, now well-worn by a couple years of knobby tires and spring thaws. We reach a logging road and split into two groups. Brandon Watts, Ian Morrison and Scott Secco will ride singletrack to our vehicles waiting at the airport on Kootenay Lake. Taylor Loughran and I will cruise east toward the highway and meet them in town.
After 15 minutes of potholed, rolling logging roads, the shadows are playing tricks on me. "Do you see something down there?" I ask Taylor, peering into the darkness. A bush maybe. Or a deer. A bear? All logical assumptions given our location. Although we catch the occasional glimpse of Nelson's street lights, they remain distant as we continue to navigate phantom potholes, uphill pushes, and our imaginations through the darkness.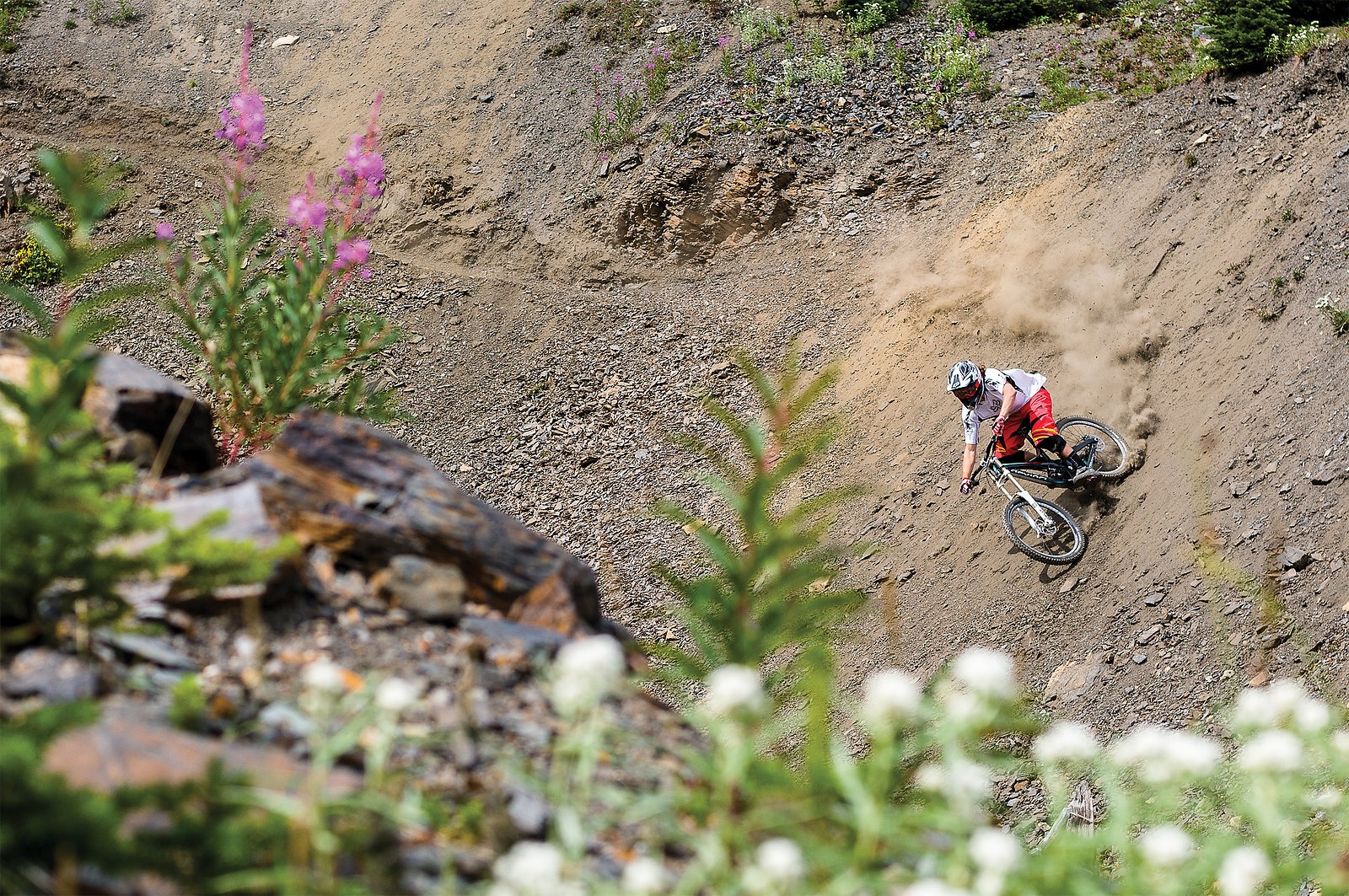 "Nowadays, the zone between Kaslo and New Denver, where Retallack sits, is known as the Valley of the Ghosts due to an abundance of abandoned infrastructure that the silver rush left behind."
A section of switchbacks brings us to two-lane Highway 6 and another 15 minutes of high speed cruising. I can only imagine what passing cars must think. "Maybe we look like weed farmers?" suggests Taylor, considering our loaded packs and downhill bikes. Whatever the case, I feel out of place and somewhat on edge. A dog barks from a hidden driveway and the grade begins to ease. A well-lit sign marks the end of the ride: "Welcome to Nelson."
From Nelson, it's about an hour drive northwest via Kaslo back to Retallack's private, 11,000 square-foot backcountry lodge. Along the way we pass relics of a bygone mining era—in the late 1800s, silver was discovered in the Selkirks and brought thousands of prospectors to the area. Nowadays, the zone between Kaslo and New Denver, where Retallack sits, is known as the Valley of the Ghosts due to an abundance of abandoned infrastructure that the silver rush left behind. It is common to find open mine shafts throughout Retallack's tenure and, as we would discover, tailings and mine pits can make ideal transitions and building blocks for freeride features.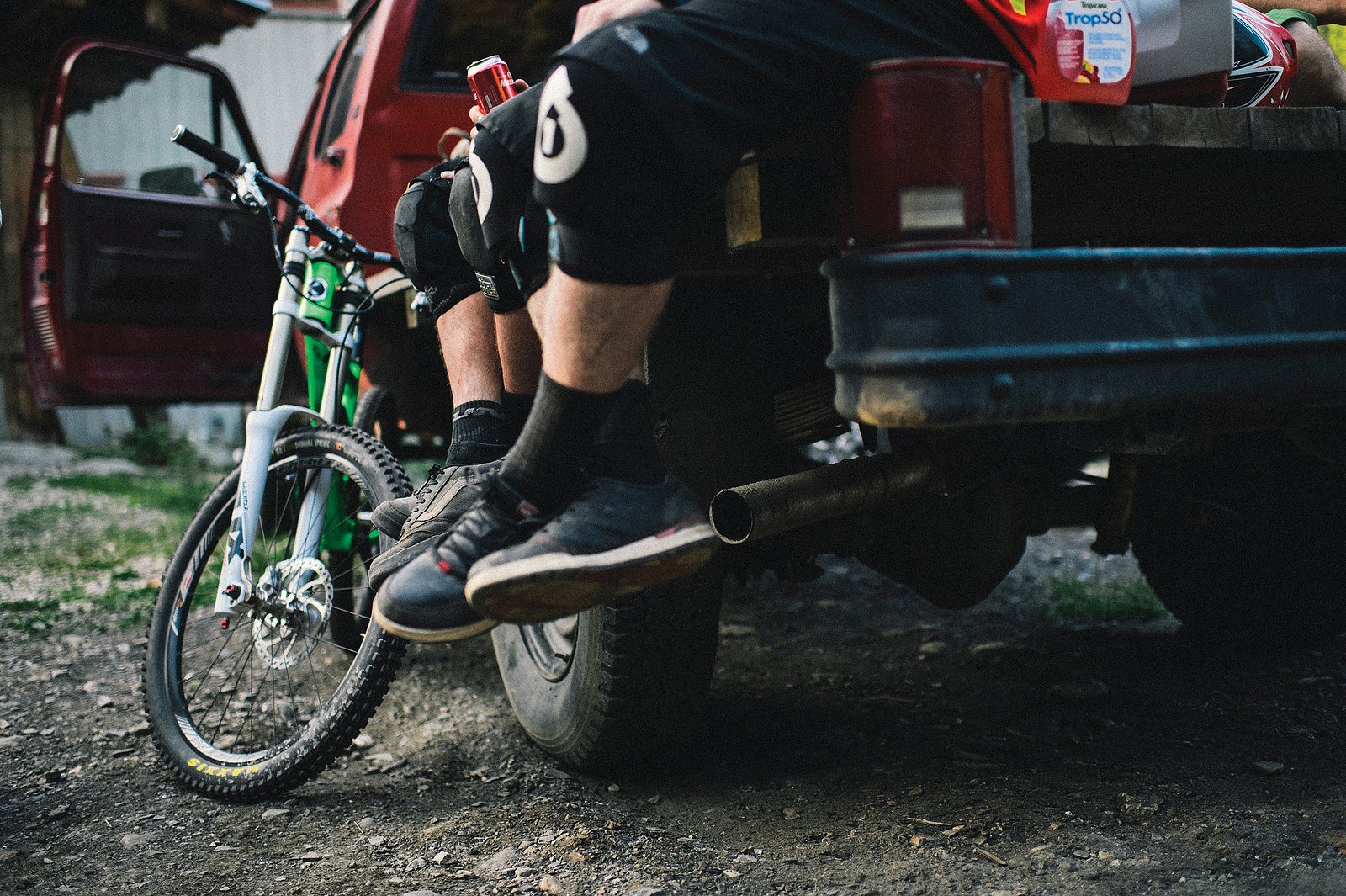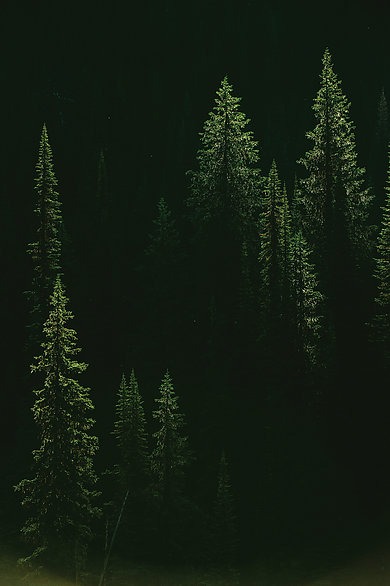 I had arrived at the lodge the day prior. Secco, Watts, Landry and Loughran had been there for a few days alongside Joyride Bike Parks' Paddy Kaye, who was in the midst of creating a new trail.
Kaye's work is the first machine-built trail at Retallack. Adding onto 12 miles of hand-built singletrack, it brings a new element to the growing trail network built by guys like McIntosh, Chris McMeachan and Matt Barrett. And it is part of a larger vision. As Retallack's General Manager Phil Pinfold explains, "You've got a lot of guys that build trails—that's how mountain biking started, people going into the woods and putting in trails, but we do it through strict governmental and environmental guidelines. What we really want to do is to legitimize the profession of trail building. So, we want to have these world-class trail builders come in and put their signature on the pallet that is our tenure. Here in B.C., there is a government mandate to develop mountain biking tourism and we're working with them on that."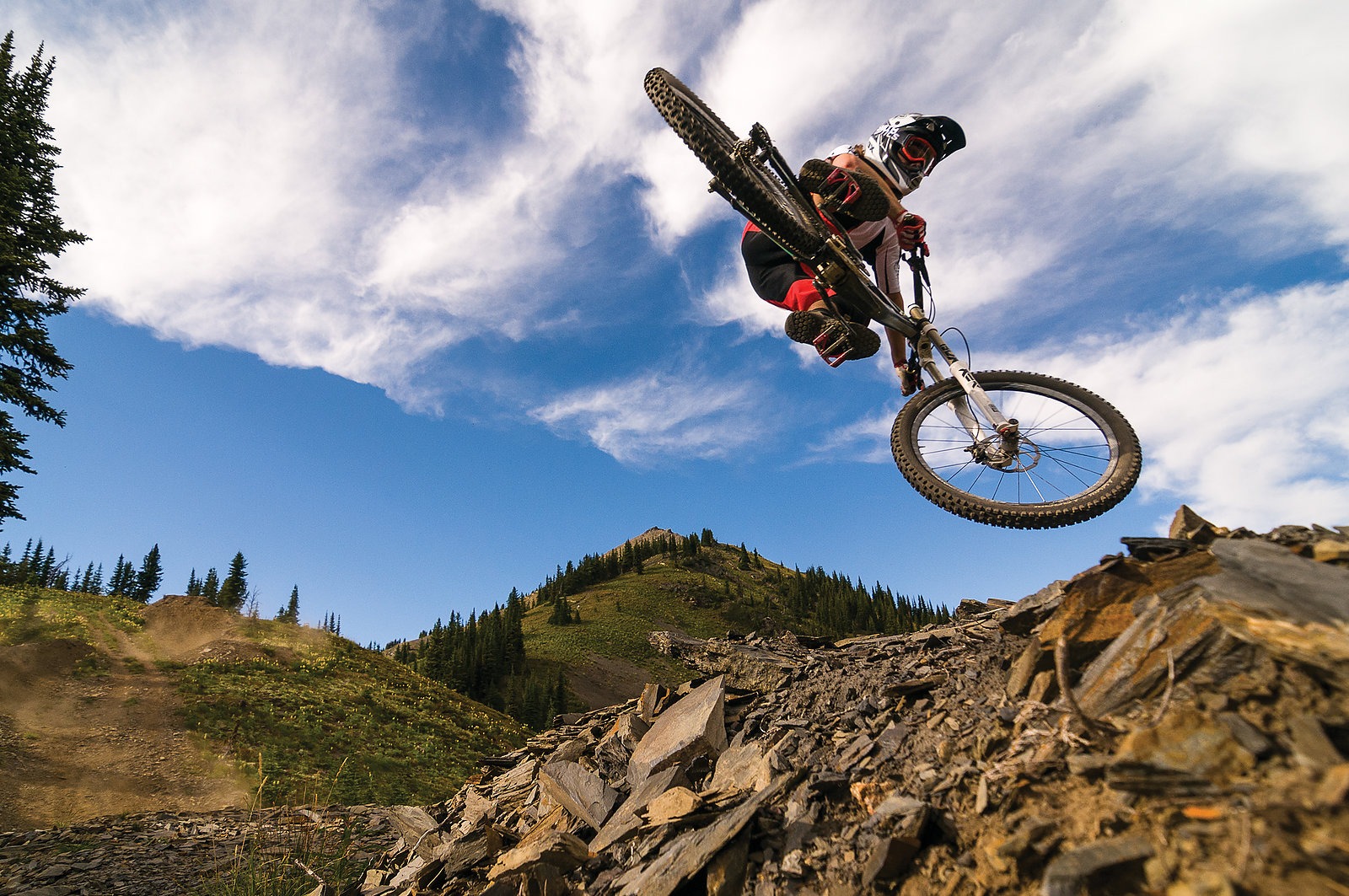 We will shuttle into the alpine each morning to explore alpine descents off untouched ridgelines; to enjoy midsummer views of the Selkirks, the Valhallas and the Goat Range; to carve our own tracks into the Kootenay mountainscape.
Indeed, Retallack's push into mountain biking is breaking new ground in a quickly-growing freeride segment of the industry. Born out of self-built trails, in the last 10 years the emergence of bike parks as legitimate vacation destinations has made freeriding accessible to the masses. Only two years into summer operations, Retallack is just beginning to establish a new alternative to bike parks alongside nearby Baldface Lodge, in Nelson, which has been hosting mountain bikers in a limited capacity since 2007. The cost of a three-day trip at Retallack—$1,500 all-in—isn't too far off the cost of a three- day vacation to somewhere like Whistler, once you factor in the cost of food, accommodation, lift tickets and so forth. Yet the experience is something unique unto itself. Over three days, we will be virtually alone at the lodge, with high-end meals, a hot tub, and warm beds at our disposal. We will shuttle into the alpine each morning to explore alpine descents off untouched ridgelines; to enjoy midsummer views of the Selkirks, the Valhallas and the Goat Range; to carve our own tracks into the Kootenay mountainscape.
Retallack could be a catalyst for further expansion, especially in B.C.—there are already over 20 backcountry heli and catskiing lodges throughout the province with secure land tenure agreements and operational infrastructure. Perhaps Retallack could be to backcountry biking operations what Whistler was to bike parks. But to say that Retallack's bike-based business model is entirely new would be a fallacy—the lodge has experienced great success as a ski destination and to expand the experience to mountain biking, according to Pinfold, was a no-brainer.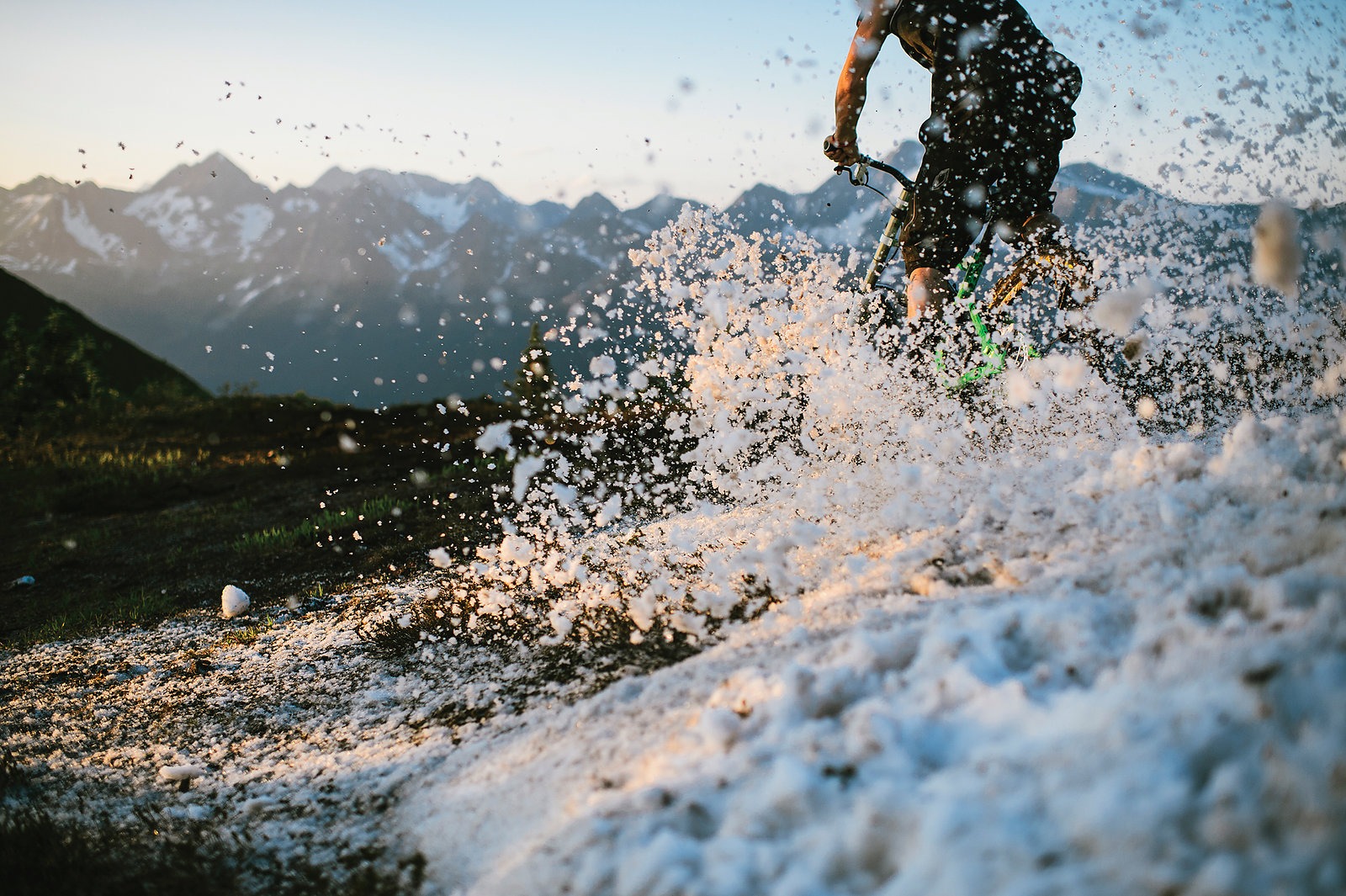 Since taking over the fledgling business in 2002, Pinfold built an image around the now-infamous pillows and peaks of Retallack's tenure. In 2008, a group including ski legends Tanner Hall and Seth Morrison bought the operation and began to film and shoot photos to promote their business. The strategy worked, and Retallack is now booked solid through the winter months. And, as Pinfold explains, "In any company you want to have a growth model, and we quickly maxed out our skiing potential. We thought it would be ideal to pioneer backcountry, alpine mountain biking. We recognized that freeride biking is five years behind skiing—we thought we'd mimic what we do in the winter, the idea of being an exclusive destination, a five-star lodge in the middle of nowhere, and provide that same world class product that spits you out right at the lodge with cold beers, great hors d'oeuvres and a hot tub waiting for you. We just try to do the same thing we do in the winter which is having a very fun atmosphere, a cool staff, gourmet meals and translate the Retallack winter vibe into summer, which is quickly becoming a reality."
They have also adopted the media-friendly strategy and in the summer of 2012, most days featured well-known freeriders, filmers and photographers plying the slopes around the lodge. From Garret Buehler to Garret Grove, James Doerfling to Matt Hunter to Margus Riga to our own crew, the content-creation machine was in full swing. The terrain is well-suited to media tasks—with no distractions, in a single day we were able to set up a drop from old mine tailings, session a set of jumps made famous by Brandon Semenuk in New World Disorder 10, and rip an alpine ridgeline at sunset. And it may be upon those ridgelines that the greatest potential lies. It's not just freeride stunts that make a place like Retallack tick. Rather, as Pinfold explains, "You don't need anything more than a six-inch bike to ride here. Moving forward, we are planning to build all- mountain trails in the alpine that will provide shuttle-assisted, all day epics. It's beautiful here in the winter, but maybe even better in the summer."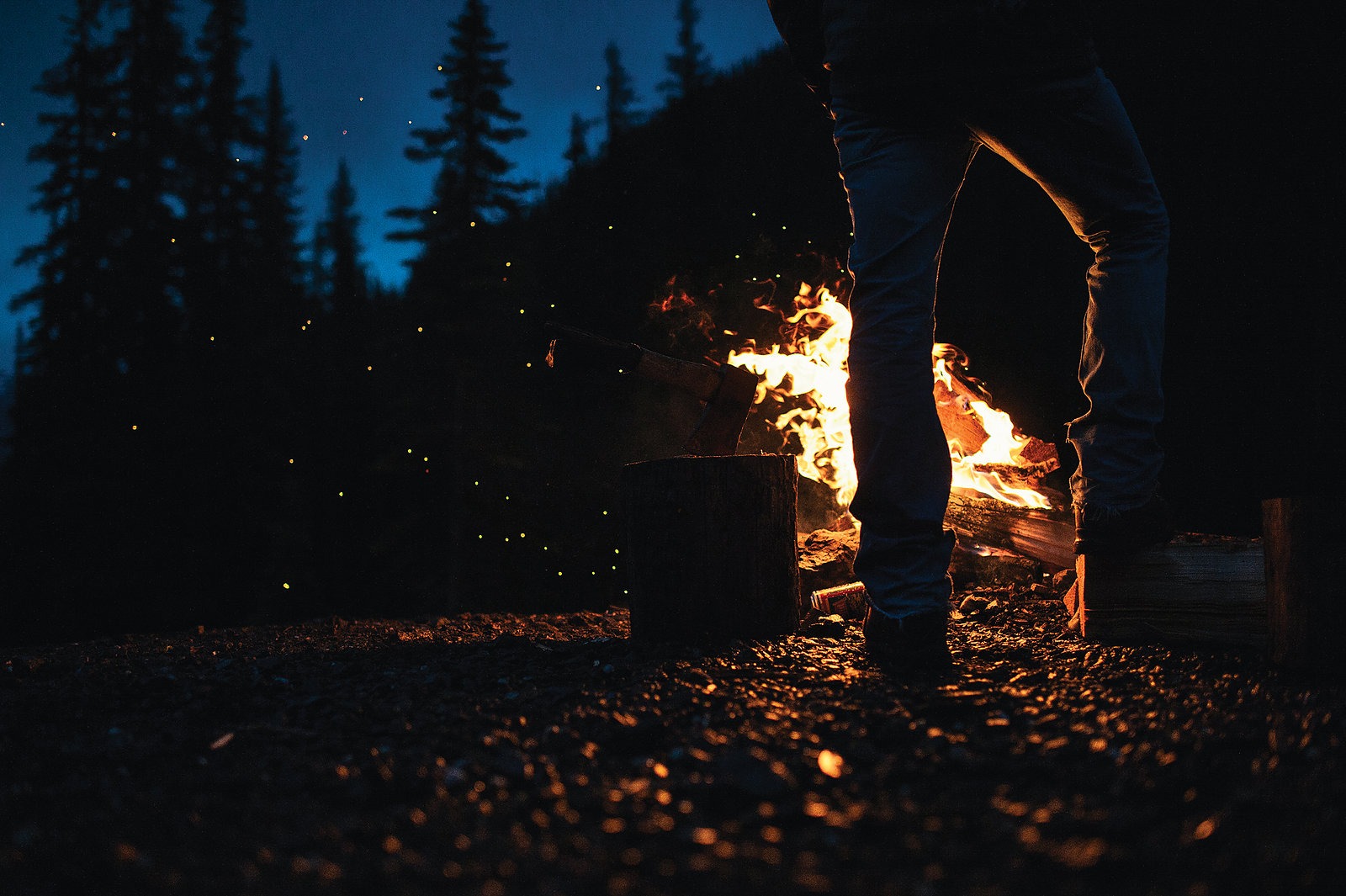 It's a trend we're seeing with the bike parks as well—one need only look as far as Whistler's Top Of The World trail to understand that riders are willing to pay to access long, high- alpine rides that rely more on flow and scenery than risk factor. But our stay this trip is defined by gravity.
By day three, piling into Landry's Tacoma for an afternoon mission to Paddy's trail feels routine. In the isolation of the lodge, simplicity reigns and there is little to draw one's attention from the task at hand: riding as much as possible. We shuttle to the Lodge Trail first and rip some berms before a half hour hike-a-bike brings us to the centerpiece of Paddy's work. An excavator sits dormant beside a new section of trail: a drop-in, a pumper for speed and a 20-plus-foot gap. Morrison tests the setup as a smattering of high clouds begin to glow orange, adding a little flavor to the air while cameras roll. He hits the thing two dozen times, not satisfied until the sun dips to the edge of the Selkirks.
From here, it is a 1,500-foot descent through old growth, berms, steep shots and ladders to dinner time at the lodge. There is at least 20 minutes of light left. Racing darkness once again I trade my camera pack for Landry's radio pack, cinch up my helmet and drop in.