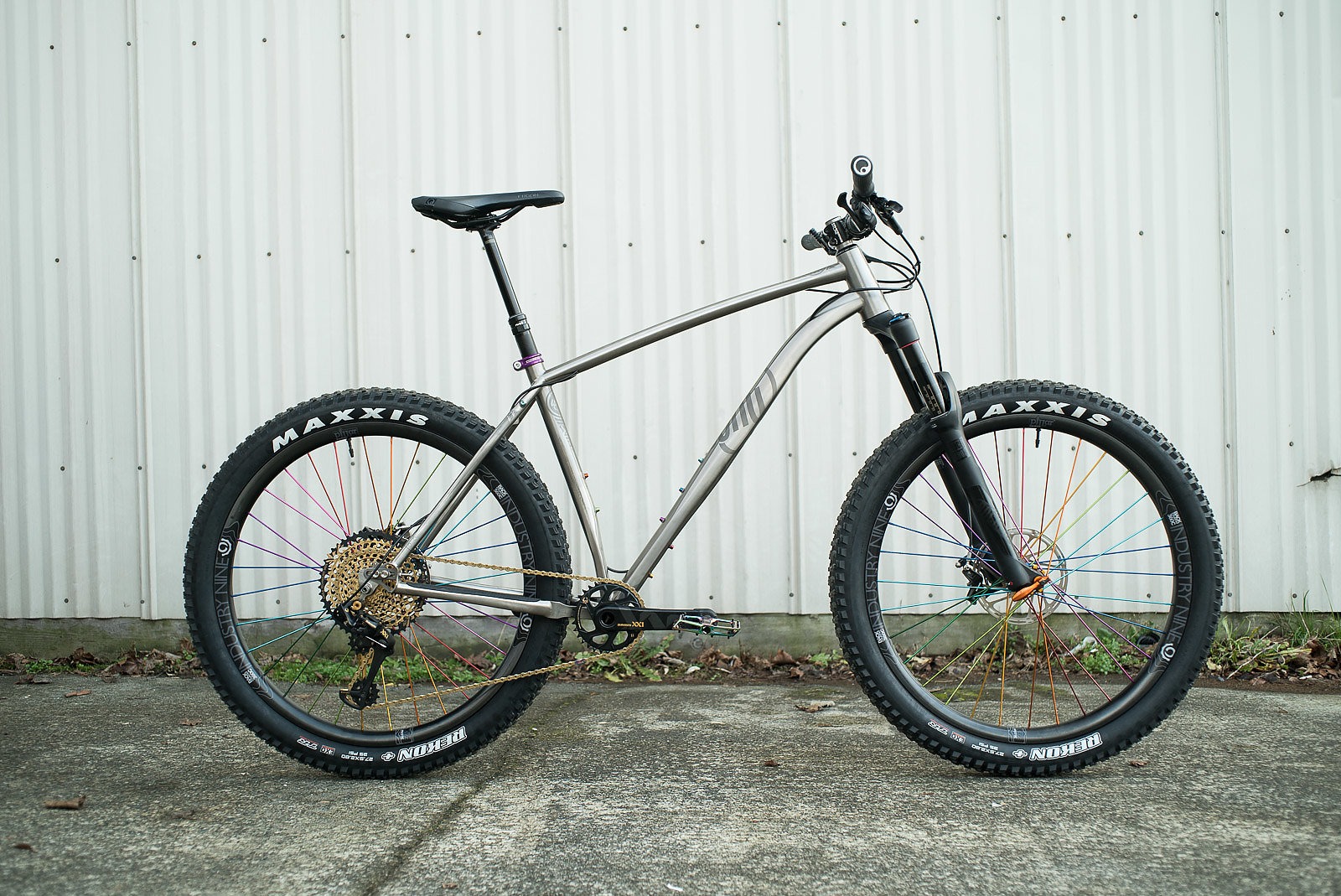 Why Cycles S7 Bike Review
Working in the cycling industry for 14 years has numbed me to fancy things and overhyped products—it takes something truly special to get me excited about a bicycle.
Why Cycles' Supple 7 is that something special. For the first time in who knows how long, I have found a bike that I can't get over. From the first moment I caught a glance of the shaped titanium tubes, anodized bolts and artisan cable routing, I knew the S7 would be the hardtail dreams are made of.
Upon unveiling the bike—from an EVOC travel case, which Why Cycles ships all of their complete builds in—two things immediately jumped out. First and foremost, the cable routing on this frame is truly top notch. One would be hard-pressed to find cleaner cable routing anywhere. It is internally routed through the top tube, down tube, and seat stays. The exit points are perfectly angled to give the lines a sleek and sexy look without the use of zip ties anywhere.  I know this may seem trivial, but it is not. Sometimes it is clear that cable routing was an afterthought in the design phase, but this is not the case with the S7.
That being said, the holes are not guided internally, so make sure you leave something in there to save yourself from going fishing. The second item I got way too excited about is the multi-tool provided with the bike. It is a pivoting ratchet head attached to a small cylinder containing all the bits you would ever need plus a chain breaker. It is unique, functional, and unfortunately not sold separately.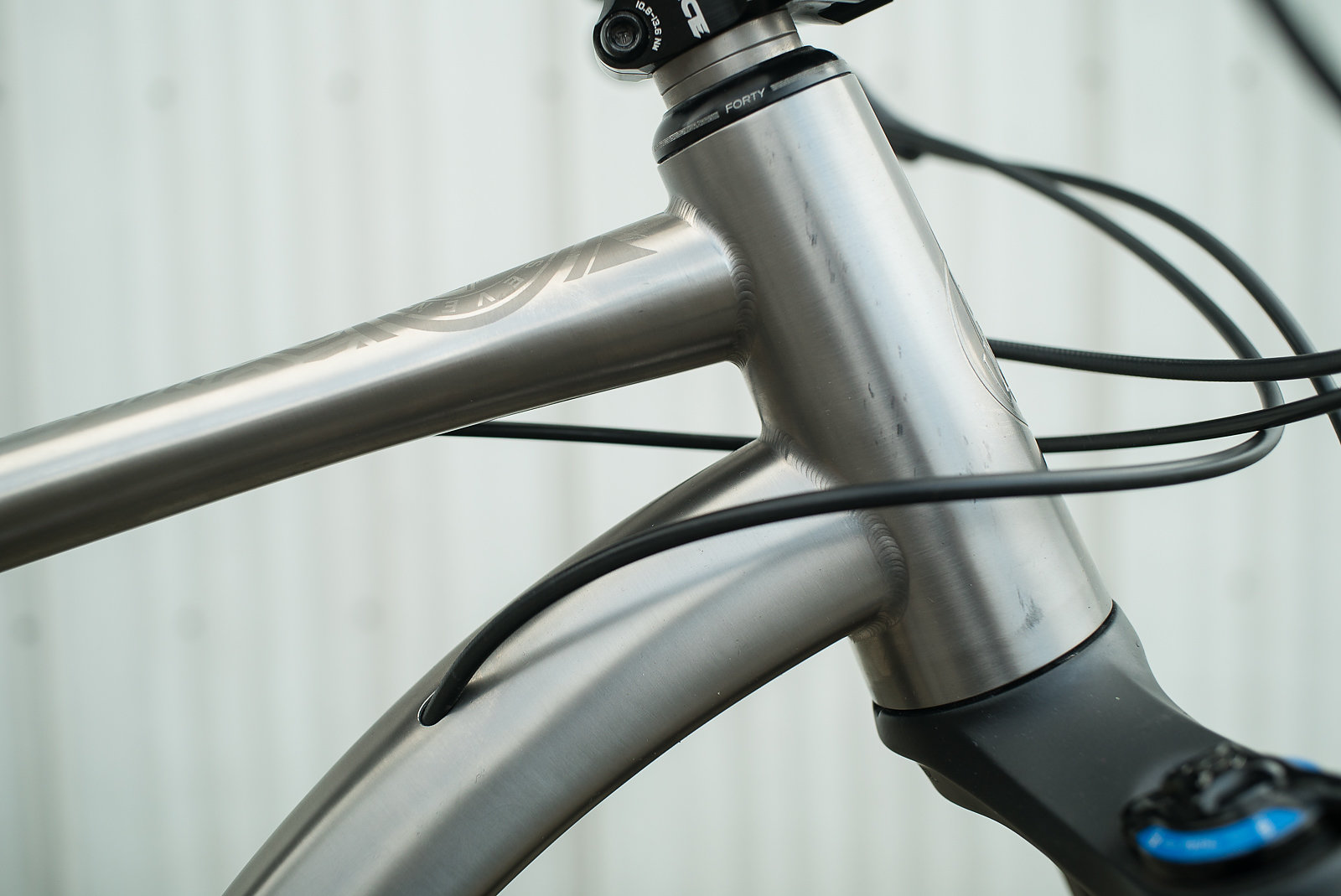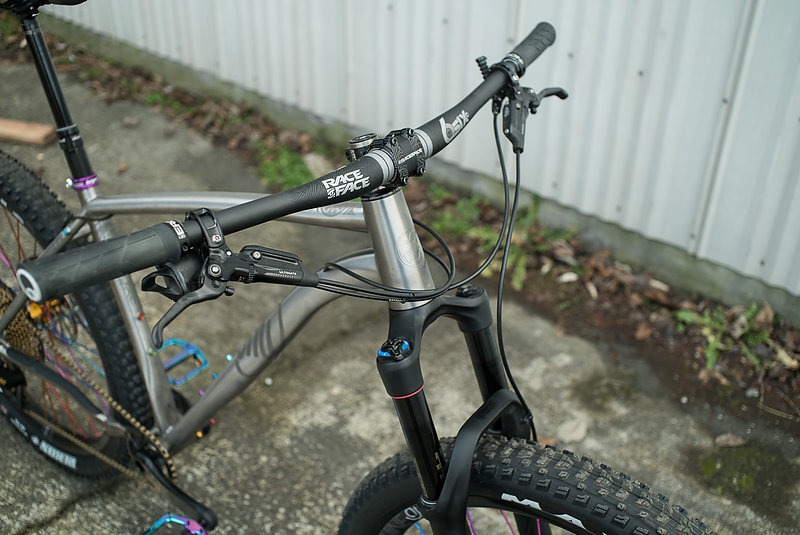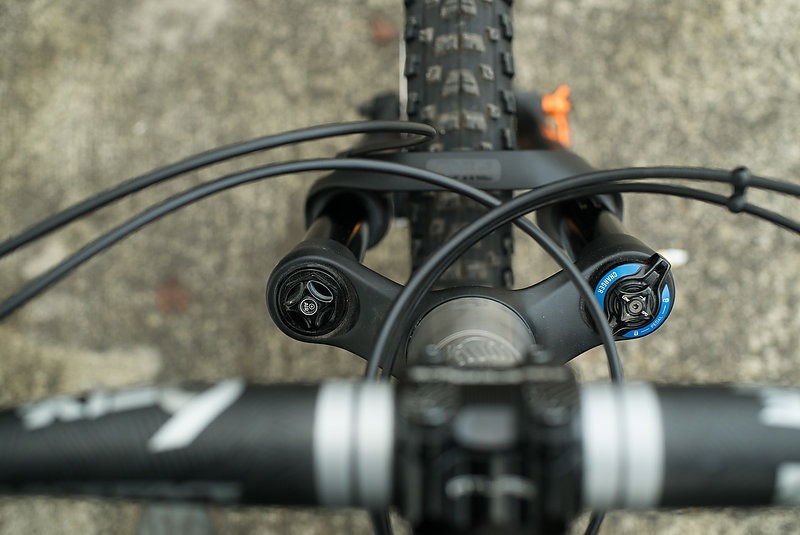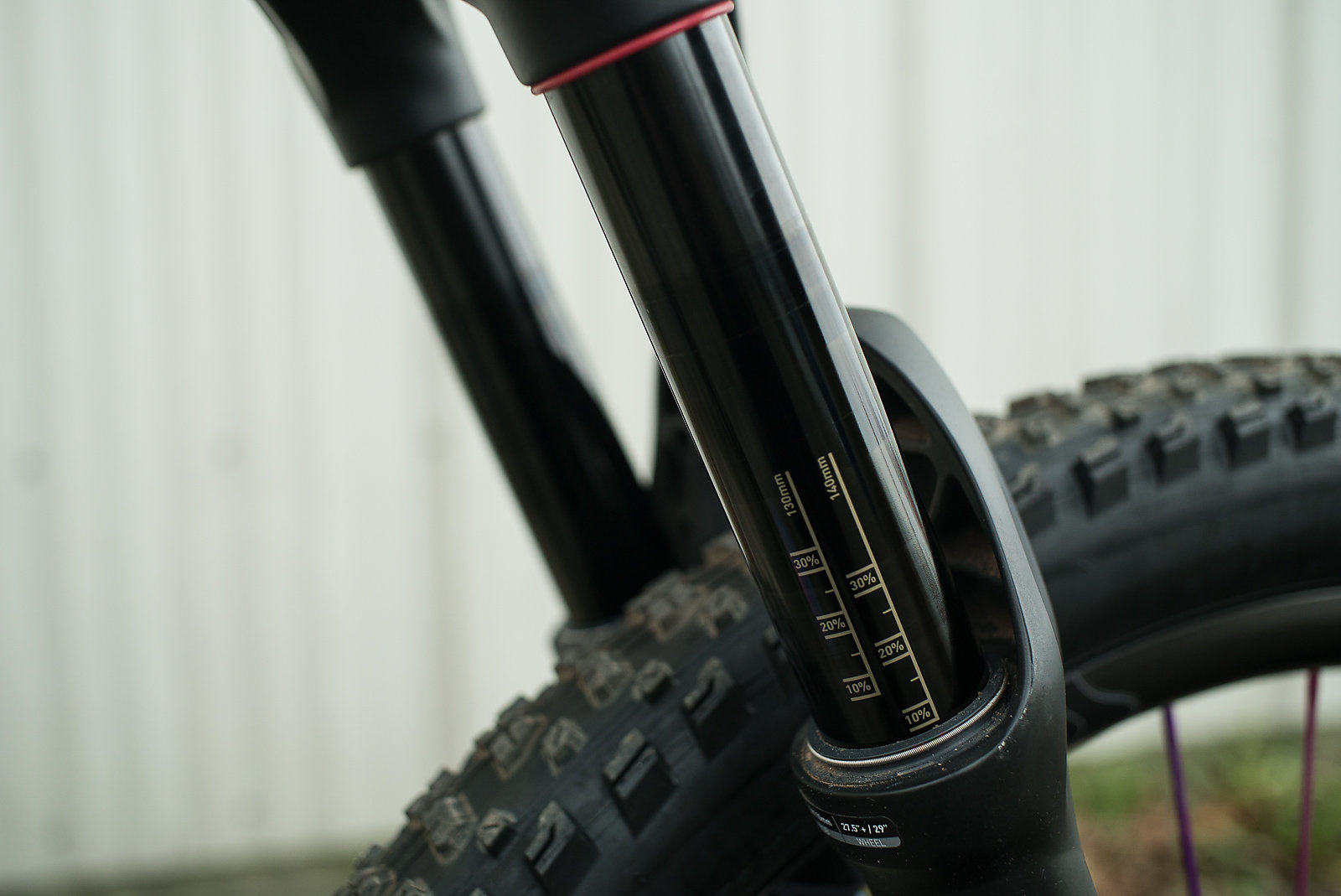 Taking a closer look at the frame, the thought that went into shaping each tube is apparent with an intended gain from each choice. The ovalized top tube is slightly bowed upward in combination with a bent seat tube to increase vertical compliance. The seat tube and downtube become square as they join at the bottom bracket, increasing lateral stiffness.
The welds joining the tubes are all gorgeous; even the water bottle bosses and rack mounts are welded. The dropouts are adjustable and the seat stay is splittable, just in case you ever want to try out a belt drive. All of these details are built around modern trail bike geometry that had me reaching for this over my full-squish bike time and time again. Why Cycles has all of their manufacturing done out of a small mom and pop style "factory" in Northern China allowing them to have a close hand in the whole process and to back every frame with a lifetime warranty.
While the build is beautiful, the ride is what keeps me coming back. The Supple 7 is unlike any other hardtail experience out there. Why Cycles claims it is "the best hardtail mountain bike out there" and I am beginning to agree with them. It is supple in all the right ways—vertically. The frame in combination with the 27.5-plus size tires provide just enough give to somehow convince you to ride this thing like your normal enduro rig.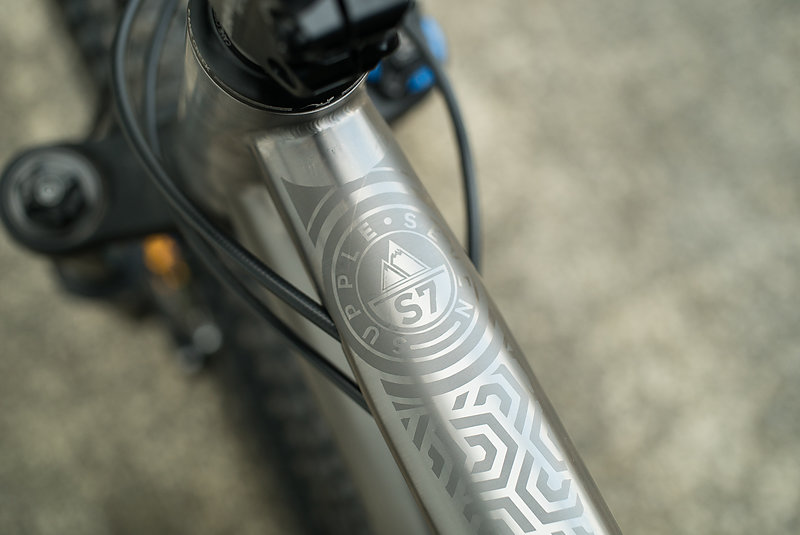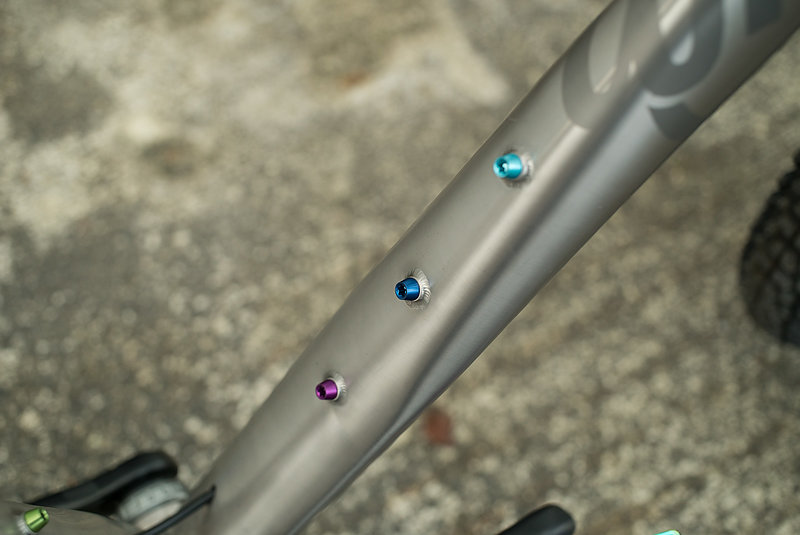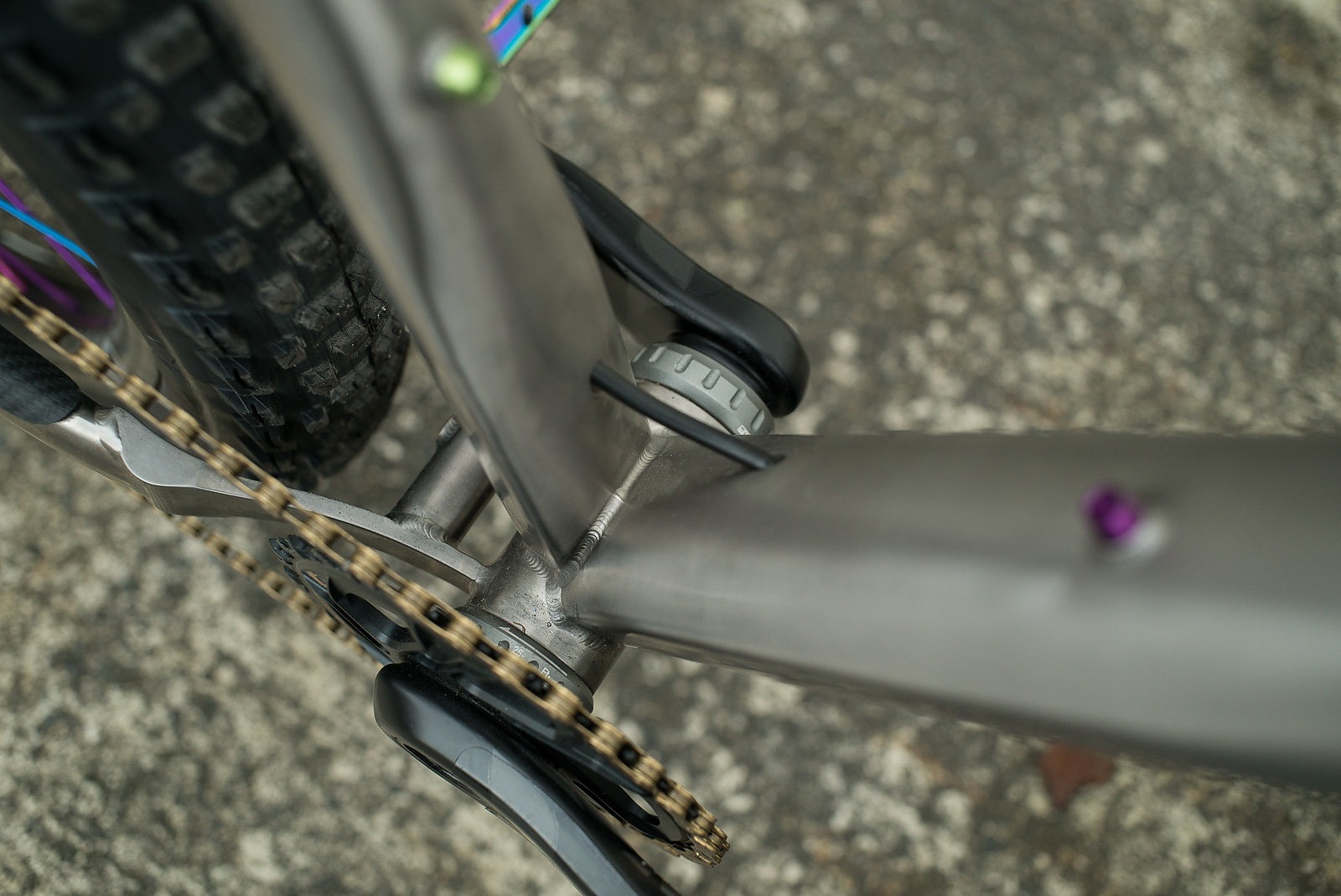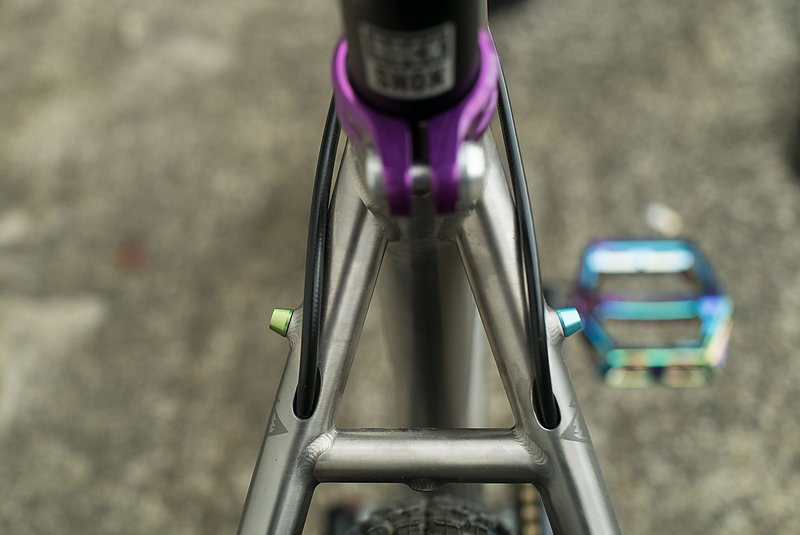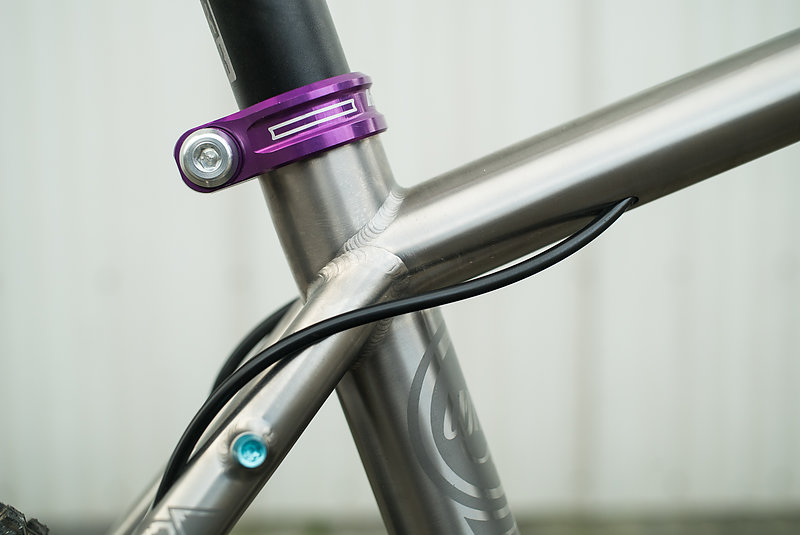 The geo encourages you to jump over everything and find the smooth line. One of my first rides on the S7 was spent shuttling the local enduro course, and I soon found myself hot on the tail of people riding full downhill bikes. From that ride on I knew the S7 would take whatever you choose to throw at it with grace and style. By the end of our time together I was riding the S7— at a pace faster than I usually do—down many trails I thought were reserved for 160mm bikes.
The power transfer from the pedals feels snappy thanks to the stiff junction at the bottom bracket, which makes it easy to pedal longer than planned, more often than not. Most titanium frames have significant lateral flex under load, but the Supple 7 has noticeably less. The stellar build of our test bike also played a significant role in that.
Why Cycles spared no expense creating a true dream build with this one. The bike came kitted out with a full XX1 Eagle drivetrain, Guide Ultimate brakes and Industry 9 BC360 carbon wheels. The rainbow I9's are quite mesmerizing and received more than a few stares no matter where I was. I was worried they might be too stiff on a hardtail, but I could not have been more wrong. The frame and tires provide all the flex that is needed. The wheels just gave the feeling of cornering on rails while providing exceptional power transfer and the rims held up wonderfully. Despite my experimentation with low tire pressure, the rims never failed me.
The playful and aggressive geo of the S7 had me forgetting I was riding a hardtail more often than not. But when that smooth-ish landing is actually just a spiderweb of roots, the lack of suspension is readily apparent. The inevitable rim strikes had me worried at first, but after repeatedly smashing them into blunt objects, I now have full faith in Industry 9's carbon rims. Tire pressure is really the game changer with the 27.5-plus tires. Too low and the tire buckles under load causing unexpected changes in trajectory, but too high and you will surely be the next pinball wizard the whole way down the trail.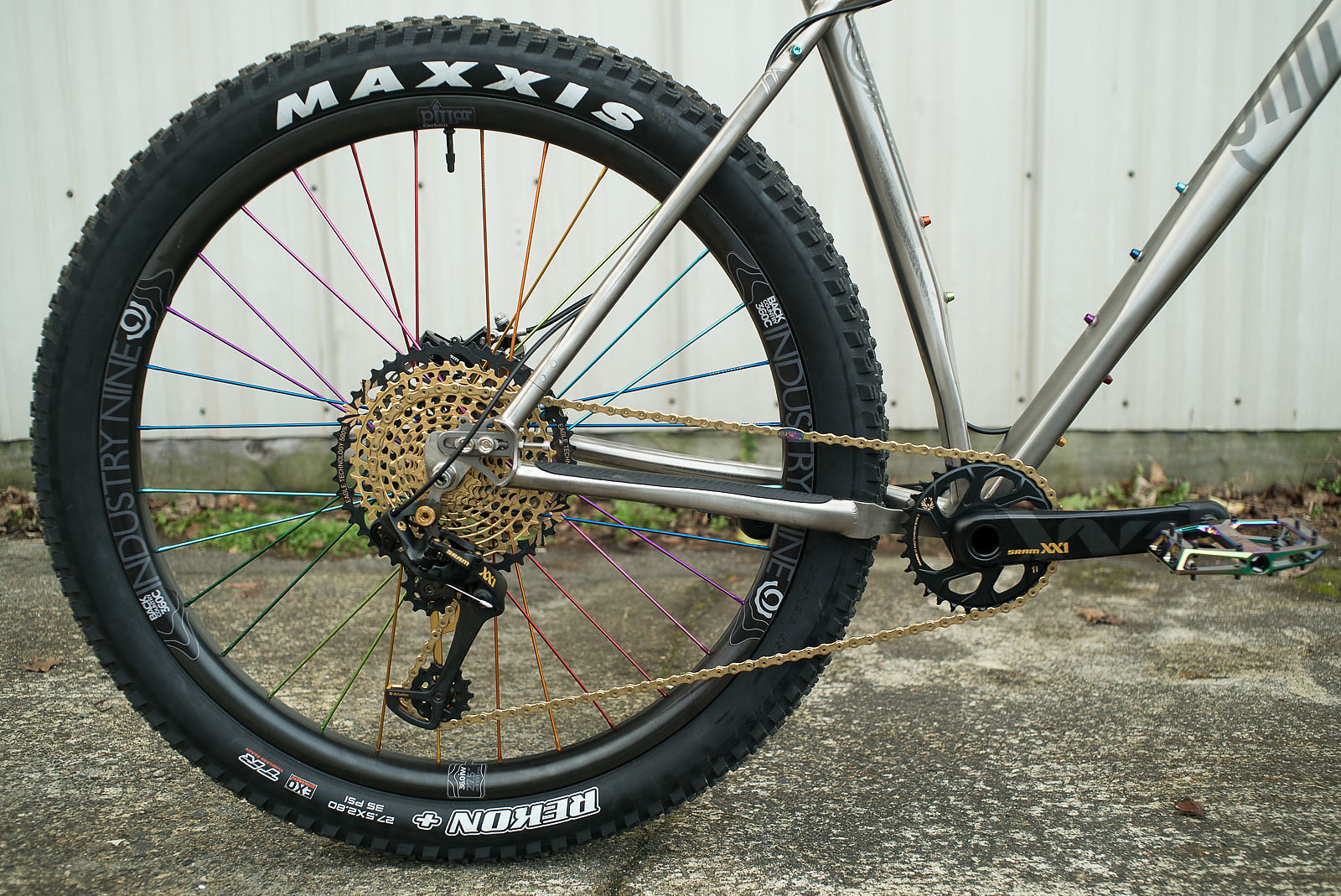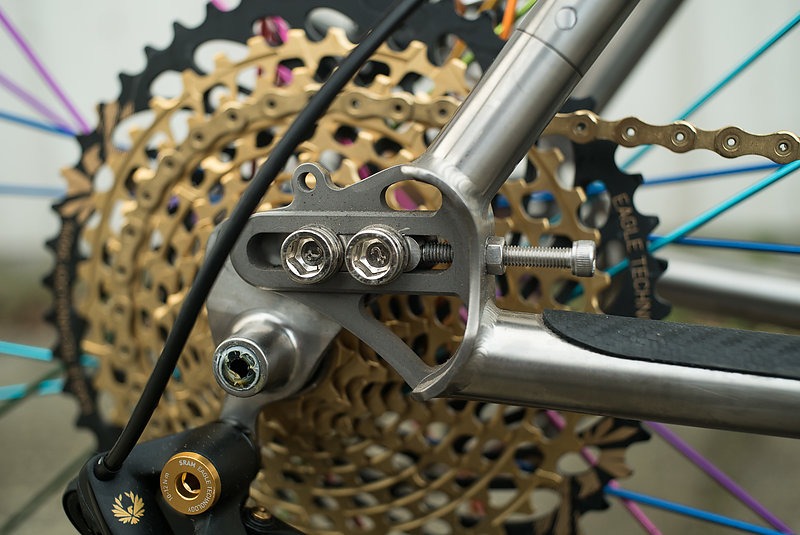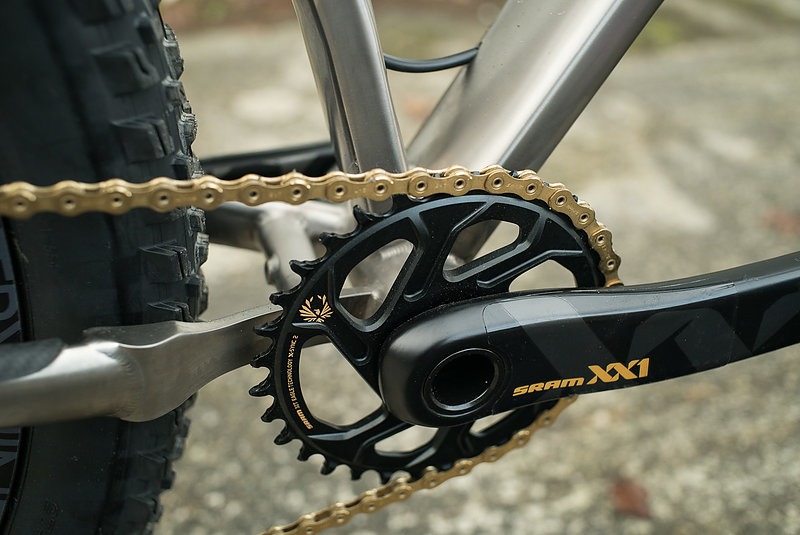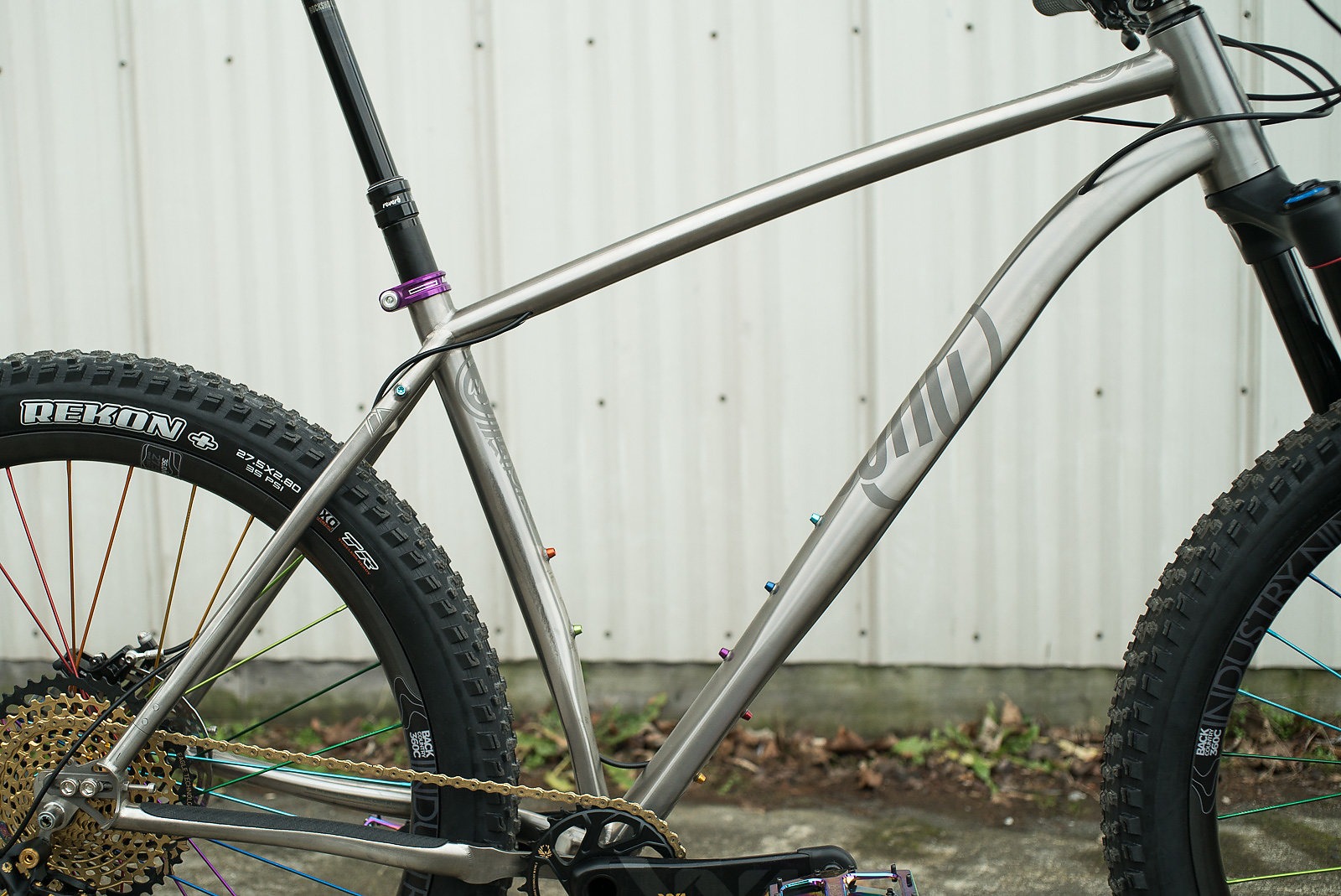 For the wet loamy trails currently found in the Pacific Northwest, I settled at 17 psi in a Maxxis DHF 2.8 up front and 19 psi in the rear with a Maxxis Recon 2.8. The plus tires really stood out on the climb as well. Normally climbing a hardtail on techy trails requires a fair bit of body english to keep traction, but the plus tires do wonders to absorb smaller bumps allowing you to motor over things like you would on a full suspension bike.
Titanium hardtails are nothing new, but none exist that are quite like the S7. This is one hardtail that is just as happy to be loaded up for the next bikepacking adventure as it is shredding down steep demanding terrain—and everything in between.
The S7 is one bike I will be making room for in my quiver as soon as possible. It was love at first sight and now I can't live without one. It opened my eyes to what is possible on a hardtail and I have yet to find its true limit—but I wouldn't be surprised if I find my limit first.