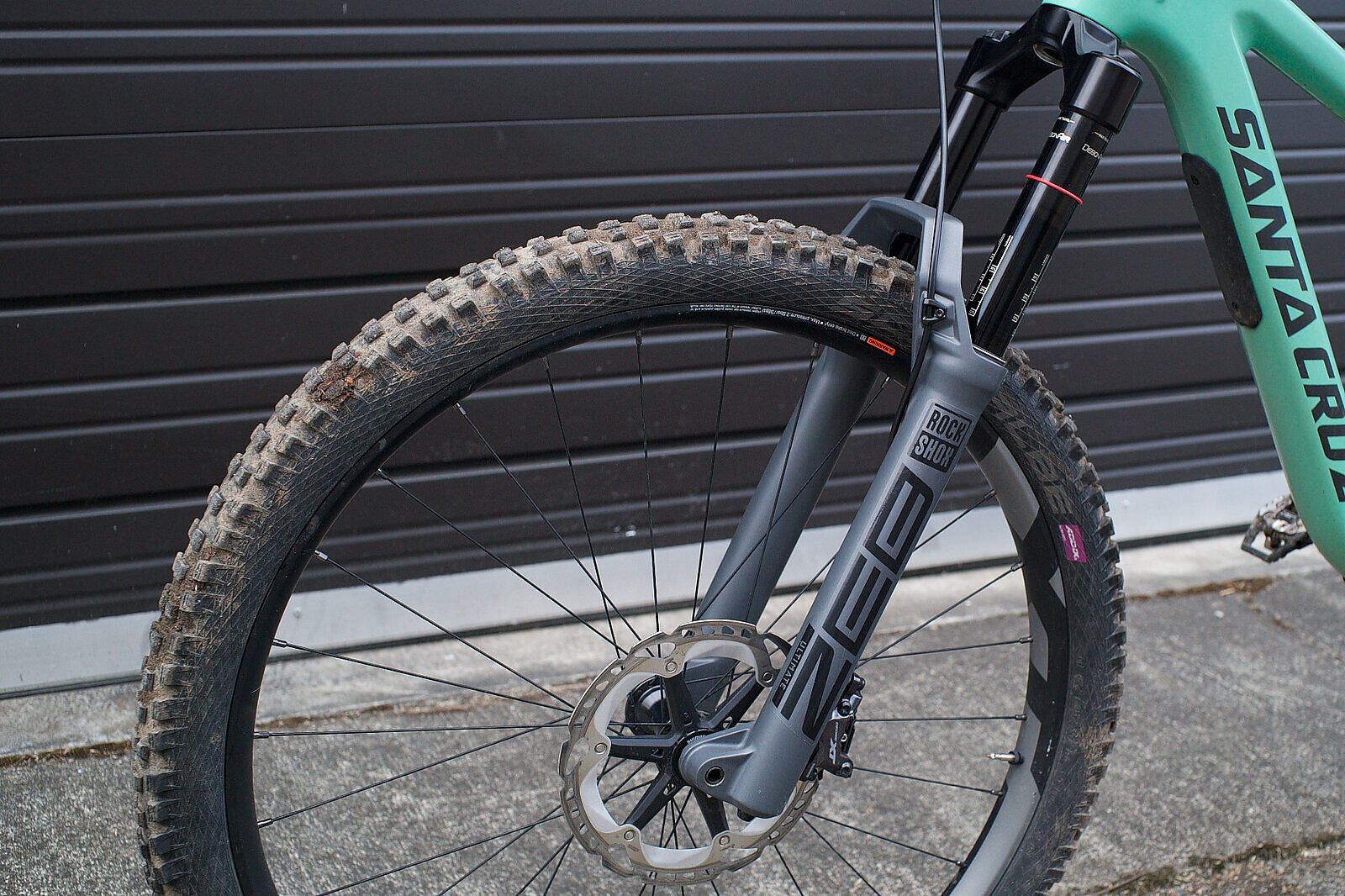 RockShox ZEB Ultimate Fork Review
This past winter, riders in Bellingham, Washington temporarily lost our last remaining shuttle-able trail for the season. That meant that local riders suddenly had to pedal up the often-heinous 3,000-foot climbs to access our abundance of challenging double-black descents—which typically demand a serious workhorse of a suspension fork.
Given this, RockShox's introduction of the Zeb fork created quite a buzz in the Bellingham riding community, with its promise of dual-crown support in a lightweight, single-crown chassis. One look at this fork, with its thick, 38-millimeter stanchions and beefy forged crown, and I immediately understood its intended purpose: To help riders tackle some of the burliest terrain they can find.
When developing the Zeb, which is available in travel ranges from 150 to 190 millimeters, RockShox was very specific of where they wanted to add strength. With an increase in fore/aft stiffness of only 2 percent, it appears that they aimed to put compliance at the top of their goal list. The company claims that it was able to increase torsional stiffness by 21.5 percent, allowing for more precise steering capabilities while the fork is being pushed to its limits.
Another thing I quickly noticed when inspecting the Zeb was just how light it is for a fork of its size (the one I tested is 160 millimeters). RockShox claims the Zeb weighs 2,265 grams, and when I installed it on my Santa Cruz Megatower it only led to a slightly noticeable weight increase.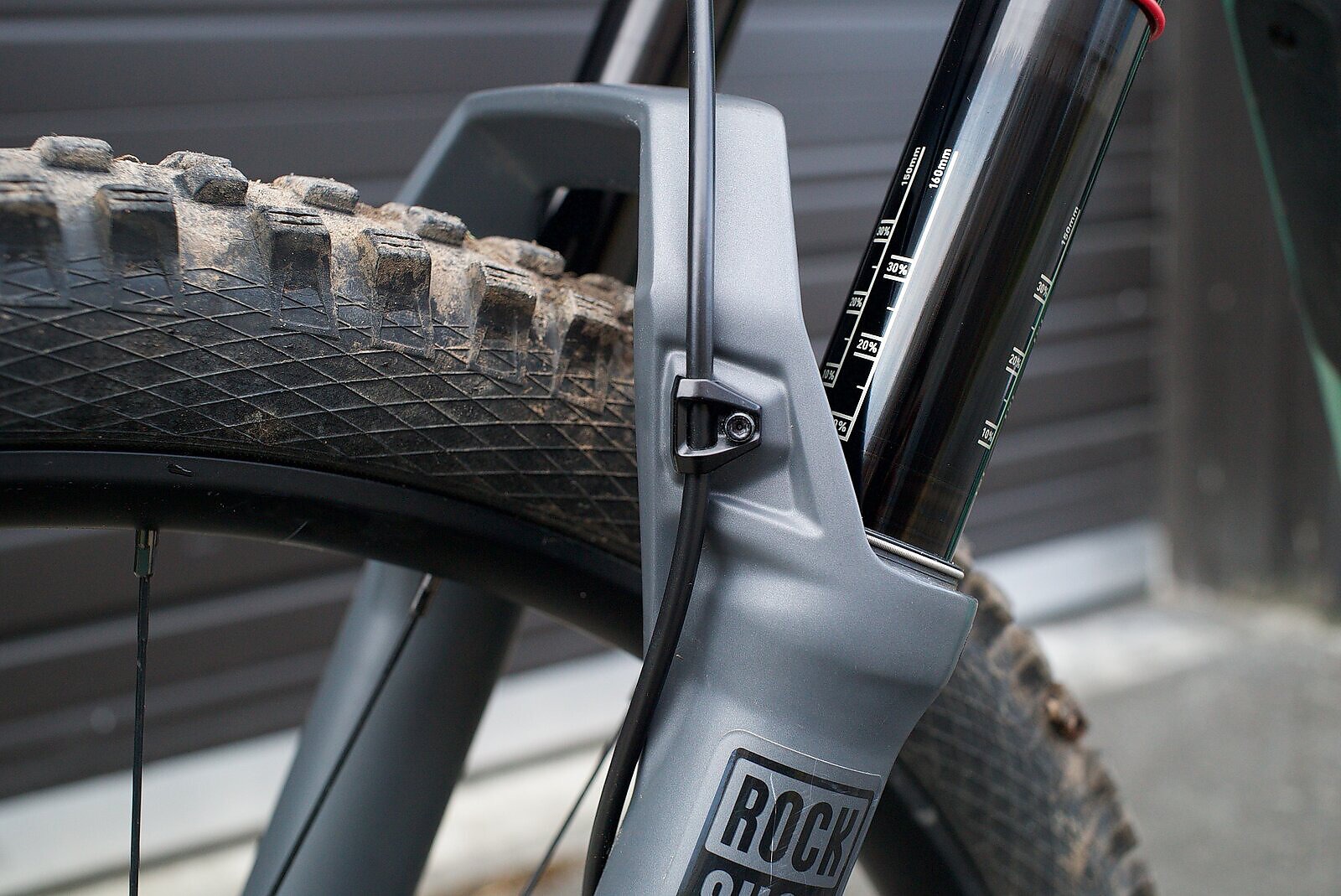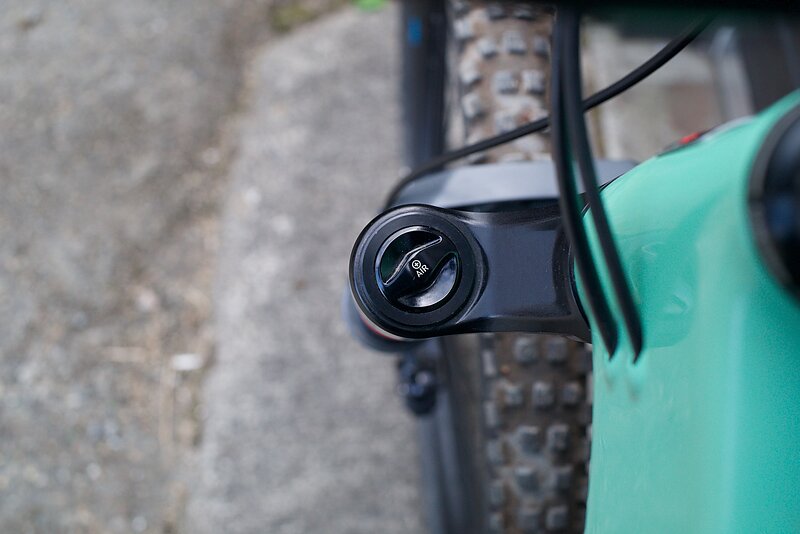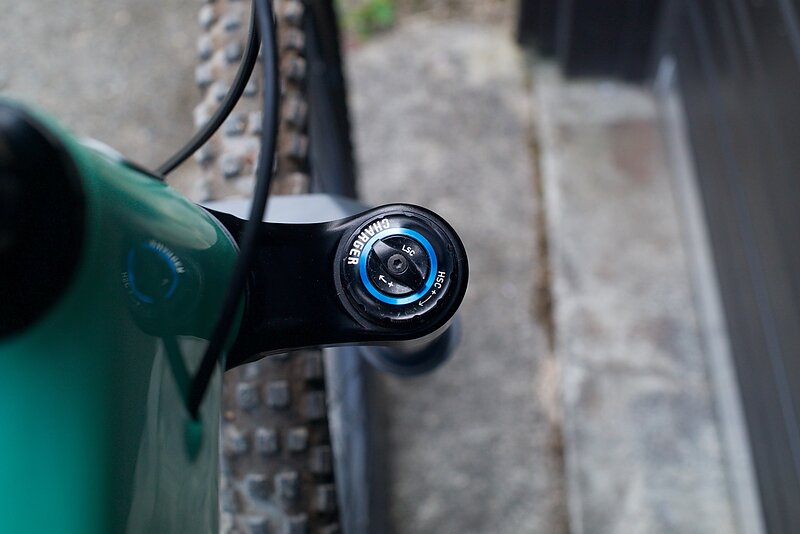 Upon installing the Zeb, I noticed that the post mounts were made for a 200-millimeter rotor. This is a practical feature for such a burly fork and should lead to some weight savings, given that you don't need to install a post mount adapter. The stack height with the 160-millimeter fork I tested felt higher than that of the Fox 36 I removed from my bike, but I compensated for the extra height by lowering my handlebars by one spacer.
On my first ride, I immediately felt the Zeb's added stiffness. To me, it felt more like the RockShox Boxxer I'd recently ridden on a Devinci Wilson test bike. It seemed to have the same mid-stroke support I remembered from the Boxxer, but on my first ride I was left wishing the fork was more supple, as it felt a bit too stiff with the initial 85 psi air pressure I was running.
Then I came across an Instagram post by Spanish enduro racer Iago Garay, who had posted a public service announcement encouraging riders to try running the Zeb with lower air pressure than they generally use. Given that the Zeb has more air volume than the Lyrik, it requires less air pressure and should yield a more linear spring rate. I took this advice and let out a whopping 10 pounds of air pressure before my next ride on the fork. I gave it the standard bounce test and dialed back the rebound damping to compensate for the decreased air spring before hitting the trails.
It had rained the previous night, so the trail was wet and muddy, leaving the rocks and roots covered with a thin veneer of Pacific Northwest grease. I dropped into a thick carpet of roots running in every direction, and to my surprise, the Zeb inspired a confidence I'd never quite felt before in such conditions.
With the reduced air pressure, the first 30 percent of the travel was amazingly supple. But as I approached an eight-foot drop over a 45-degree fallen Douglas fir, I leaned back and hoped for the best, fully expecting to bottom the fork out. While I'm pretty sure I found the bottom of the Zeb's travel, at that moment it wasn't a major concern because the stiffness and ramp-up at the end of the stroke felt natural and allowed me to concentrate on the next section of trail below. The fast, open feeling damping circuit of the new Charger 2.1 system allowed the Zeb to yield to the roots, validating a somewhat reckless riding style and urging me to continue charging hard. The next two miles of trail were a blur, as I pinballed over giant roots and skidded down wet sandstone rocks, listening to the sound of my tires rolling over the wet earth amid backdrop noises of the RockShox suspension doing its duties.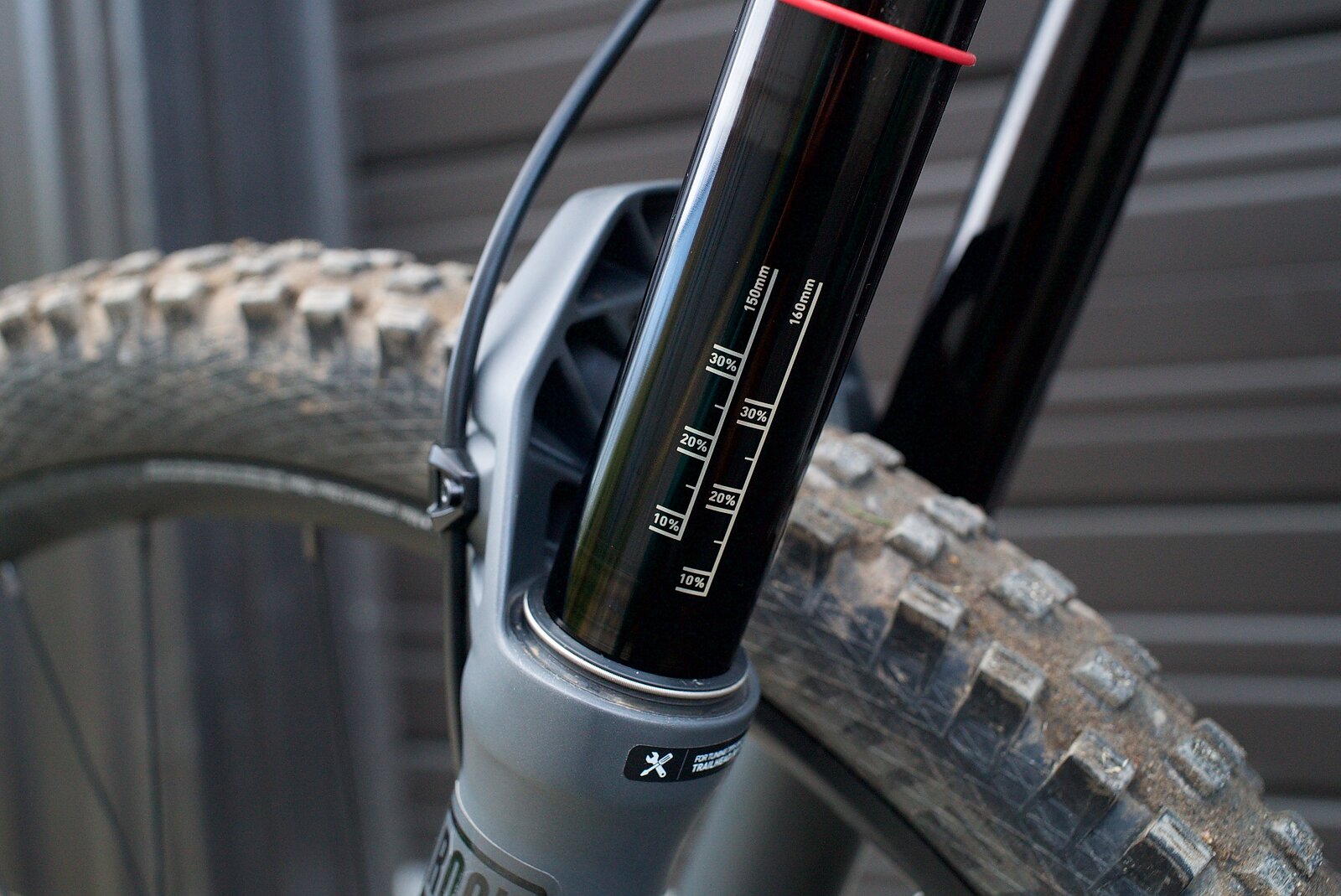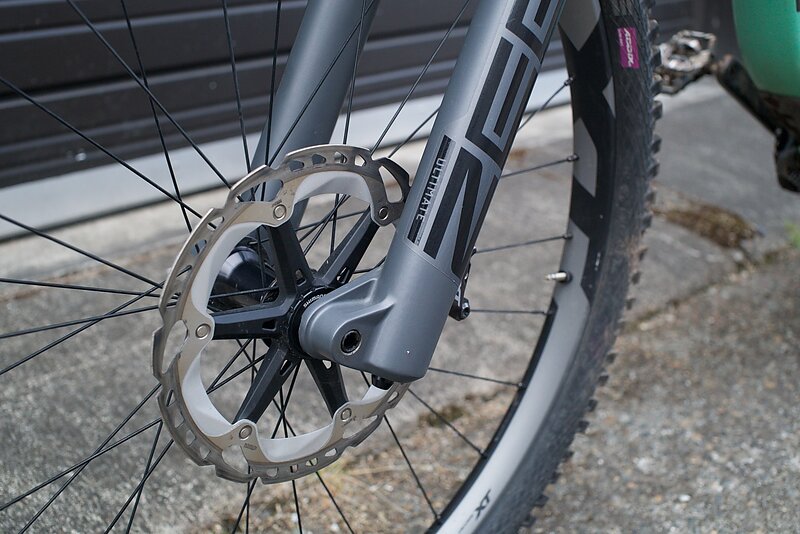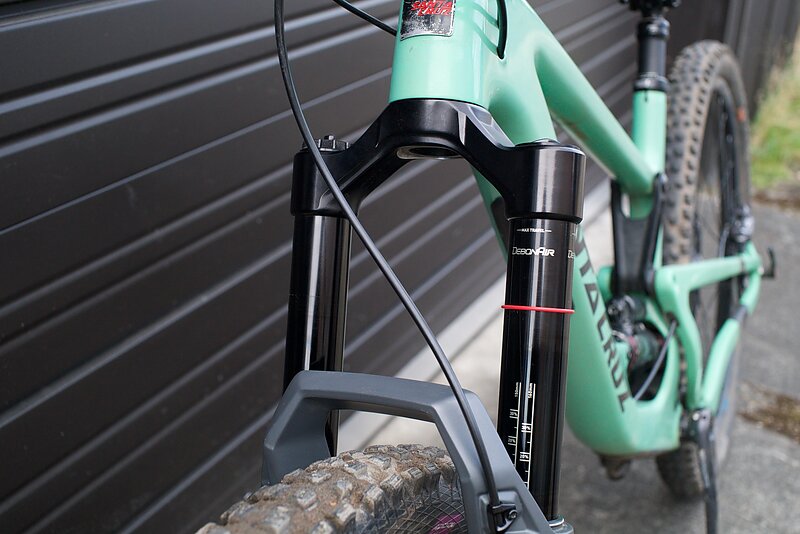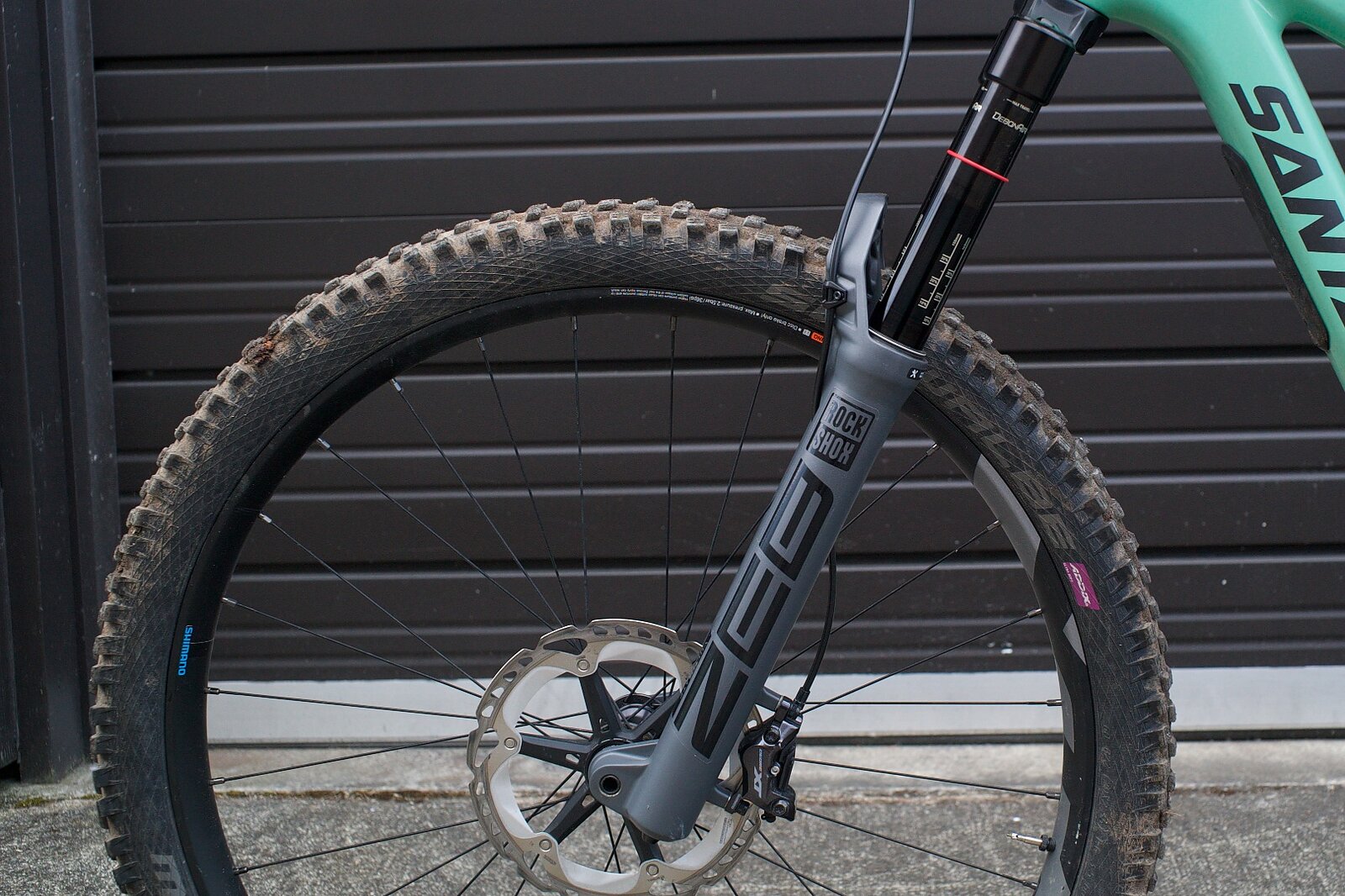 Though I generally set up my forks with a hearty ramp-up at the end of the stroke to support the bike's front end on Bellingham's typically steep terrain, with the Zeb I felt much more comfortable running it with less air pressure due to its stiff chassis and dependable mid-stroke support. It's just designed from the factory for the steep, gnarly conditions of Bellingham's trails.
I also was surprised at this fork's adjustability. As a 205-pound rider, the damping circuits of most forks have me running either one or zero clicks from the fastest rebound settings, but the Zeb has such a wide range of adjustment that I could actually run five to six clicks from the fastest rebound setting. I welcomed this, as it gave me much greater flexibility to adapt to changing conditions. As the trails dried out and became dangerously fast, I slowed my rebound down to make the bike more predictable. But in wet conditions, I still have the option to release some air pressure for a softer spring and open up the rebound to find some extra traction.
RockShox forks are generally easy to set up and ride quickly with solid results. The single rebound adjustment knob seems to provide a good mix of high-speed and low-speed rebound, while the Charger 2.1 damper recovers quickly from repeated hits without bucking around and diminishing a rider's control over the front end.
Even though the factory-recommended settings for my weight class suggest air pressure of around 80 psi, I've settled in at 72 psi, while adding three volume-reducing tokens. This has created a fork that is amazingly supple off the top, with solid mid-stroke support and a surprisingly gentle ramp up toward the bottom. It feels like I rarely fully bottom out, even on the biggest hits I encounter.
On the trails I like to ride, I didn't find myself reaching for the compression adjustments on the Zeb, instead leaving the fork wide open for most of my riding. The fork is so plush and has such reliable mid-stroke support that I didn't feel the need to add any damping to the compression stroke. But the few times that I did try out the compression damping it felt very smooth—much like many other RockShox forks featuring the Charger damper.
The Zeb is well worth the slight weight penalty that it comes with compared to a Lyrik. With a more supportive fork, I can drop my guard a bit more and rely on the Zeb's base technology to do its job while I simply focus on enjoying the ride.
Rock Shox ZEB Ultimate
MSRP: $999
See more at www.SRAM.com