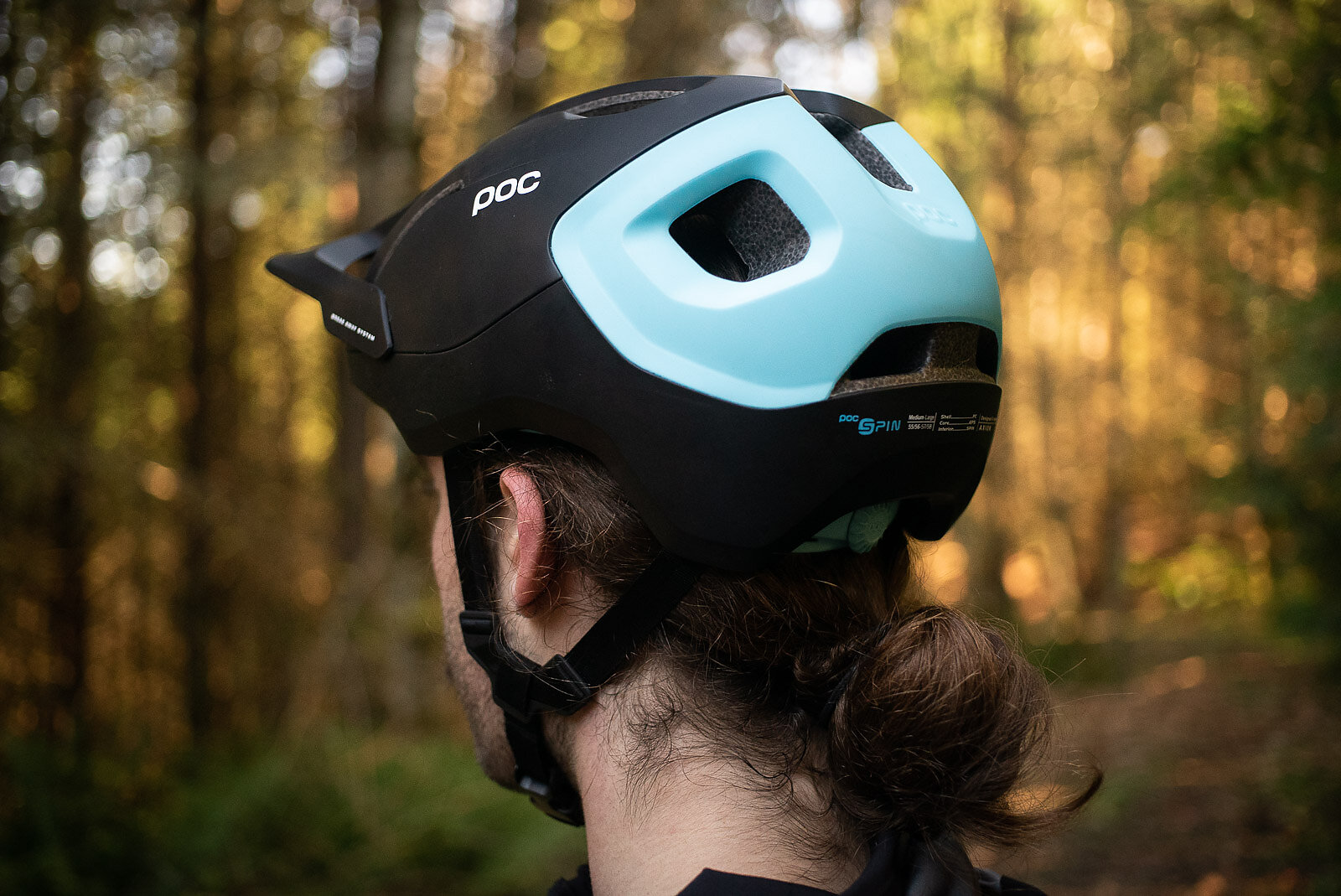 POC Axion Spin Helmet Review
When it comes to helmets, safety is number one, comfort is a close second and, of course, sleek style is always a nice perk.
POC has always been synonymous with this trifecta of values and the Axion SPIN helmet seems like a testament to their legacy. Offered at a more reasonable price than the top-of-the-line Tectal SPIN NFC helmet, the Axion SPIN is an affordable intro to the world of high-end enduro protection.
Being a long-haired rider, I've found a snug fitting helmet is critical to my comfort. When I set the Axion on my dome I was shocked by the combination of its barely noticeable weight and comfortability. Weighing in at 305 grams (about 60 grams lighter than the Tectal SPIN), it's immediately snug with a quick twist of the adjuster. The weight, along with the pad layout and adjuster, prevents any potential of pressure points.
SPIN (Shearing Pad INside) is POC's proprietary safety technology that helps prevent excessive injury in the event of a crash. Like the widespread MIPS technology, SPIN is designed to enhance rotational impact protection when a nonlinear crash occurs. It deflects force laterally, helping ease the impact to your head and cuts down on forces that could injure your neck.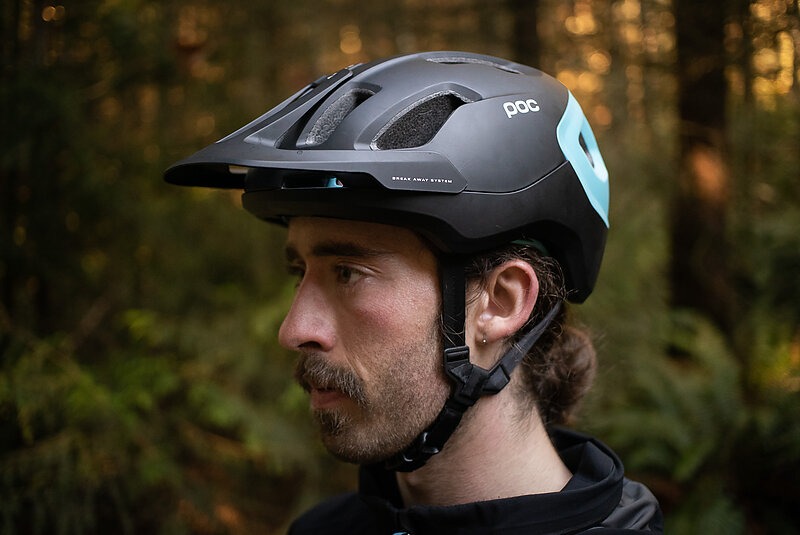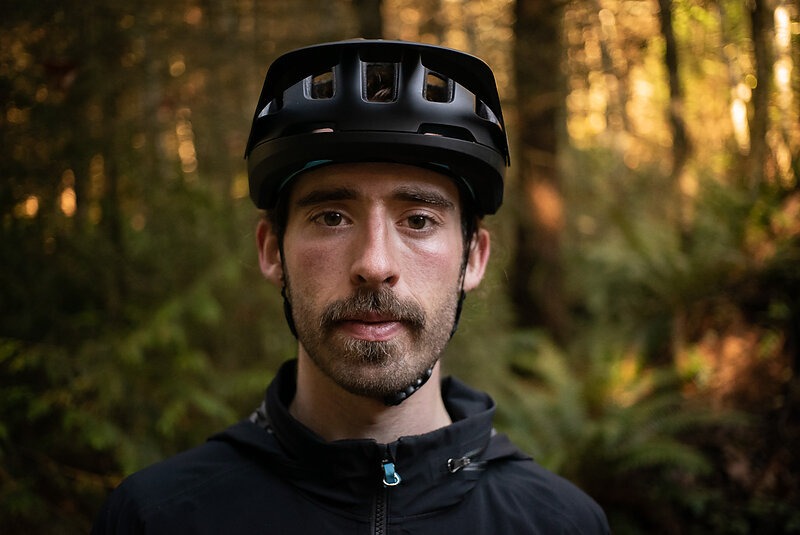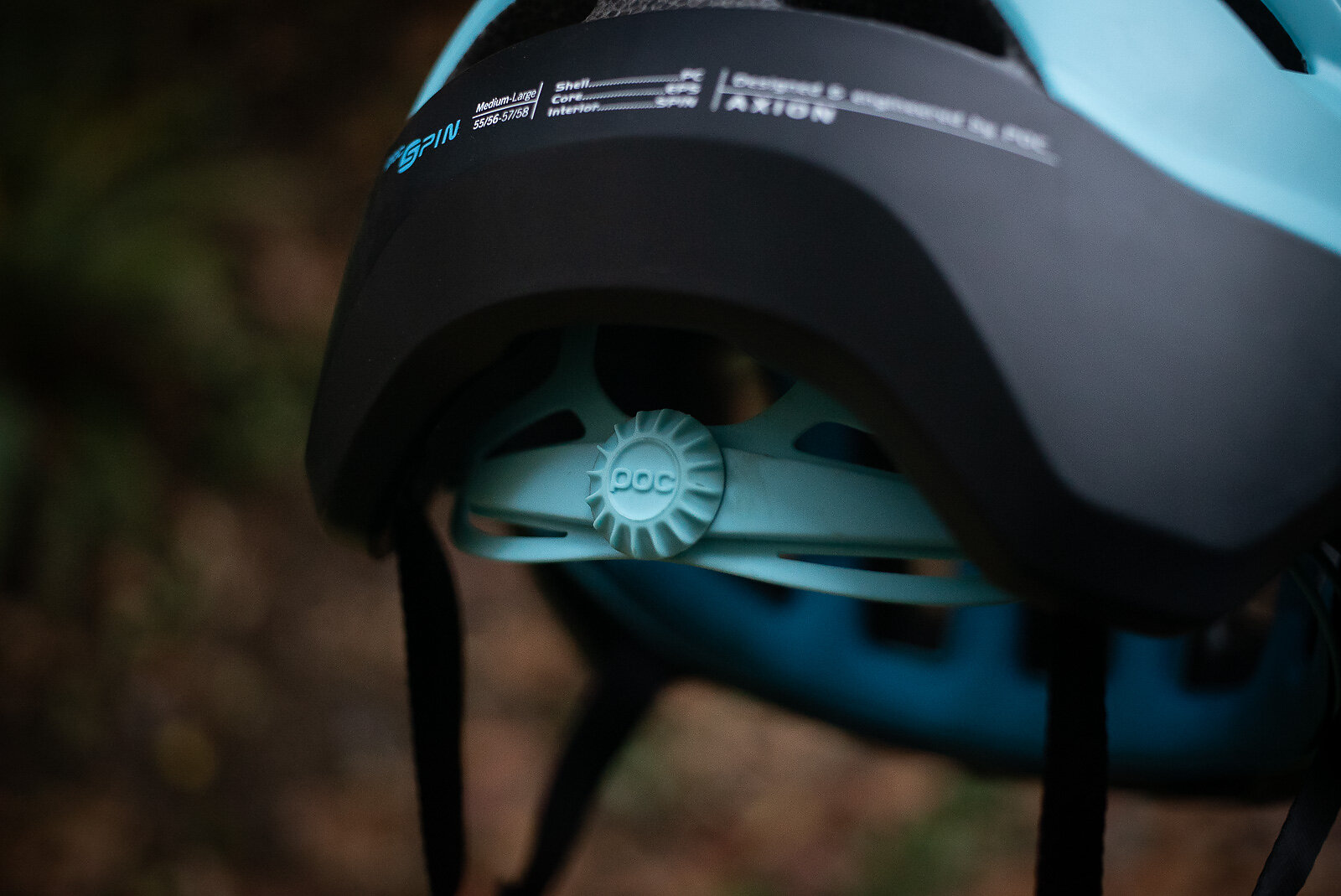 In addition to this, the visor is equipped with a break-away system that allows it to easily detach from the helmet during an impact, rather than snagging and adding an additional level of force. It is easily re-installed with small plastic hooks that pop straight into the body of the helmet rather than traditional aluminum bolts used on most helmets. Luckily, I have not had to personally experience the benefits of the SPIN system or the break-away visor, but it is reassuring to know they are there. 
The overall performance of the helmet has been nothing but enjoyable. Ventilation is on par with comparable lids available. The SPIN pads are noticeably soft and, unlike some lids, don't tear the hair off my scalp. The adjustable visor functions well but I do wish there was a larger range of adjustability. That being said, POC's breakaway system is the reason behind the limited adjustability—a small price to pay for an extra level of safety.
One of my favorite aspects of the Axion is how easy it is to clean. Living in the Pacific Northwest during the winter means an unavoidable amount of mud and debris during rides. It's something you get used to but it also requires another level of gear maintenance. In the past, I have worn out helmet pads just by sending them through a washing machine, but the Axion SPIN pads have withstood numerous washings (although I do air-dry them to avoid extra wear). Another perk of the break-away visor is being able to remove it in order to easily wipe down the body of the lid.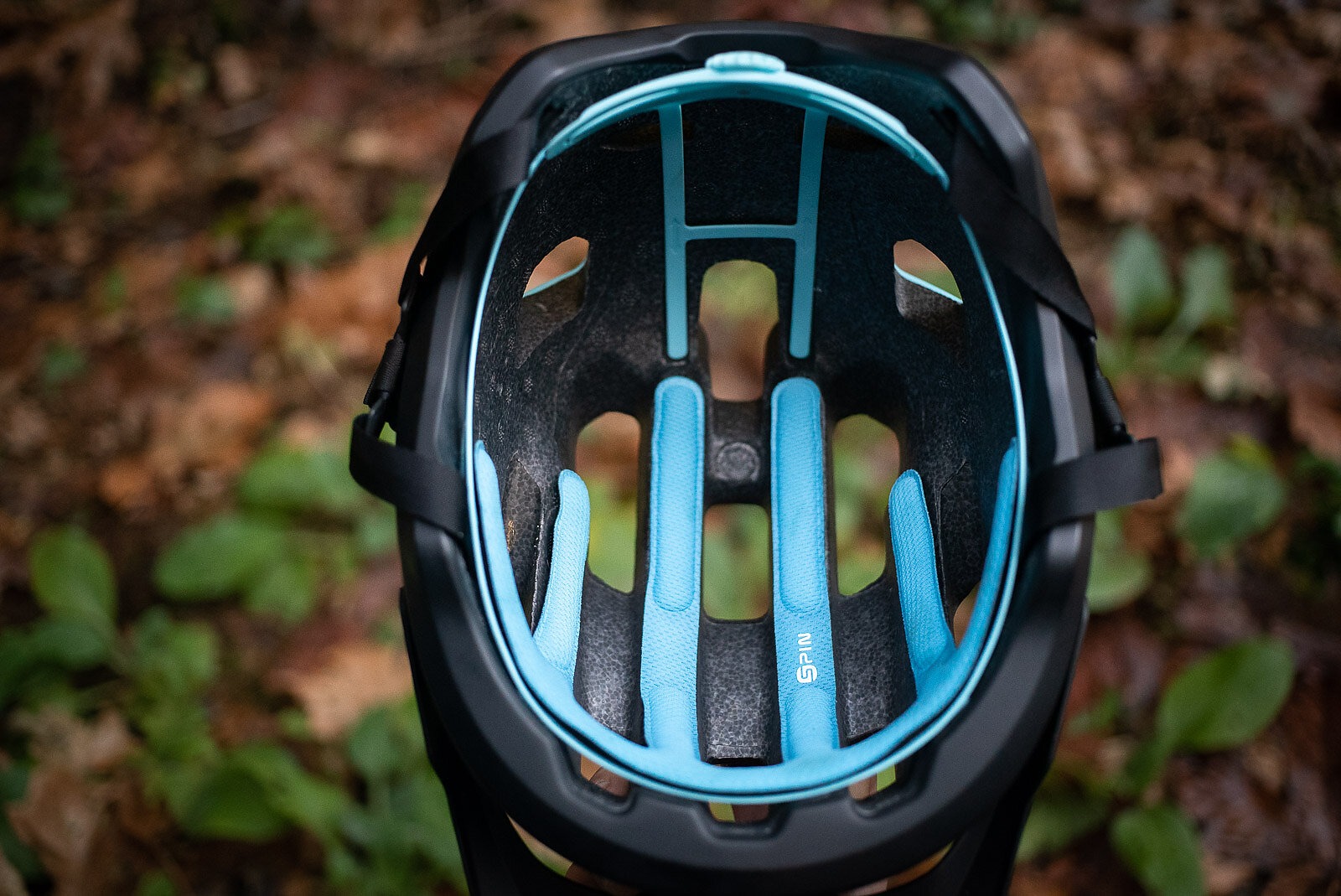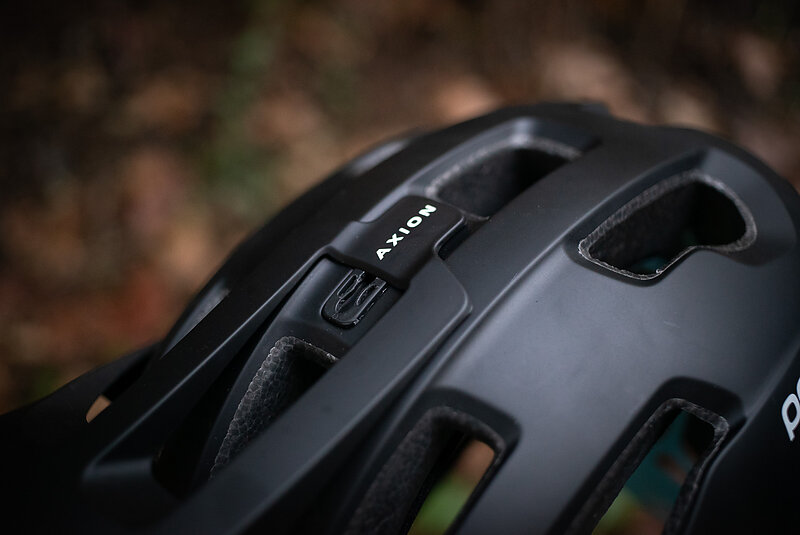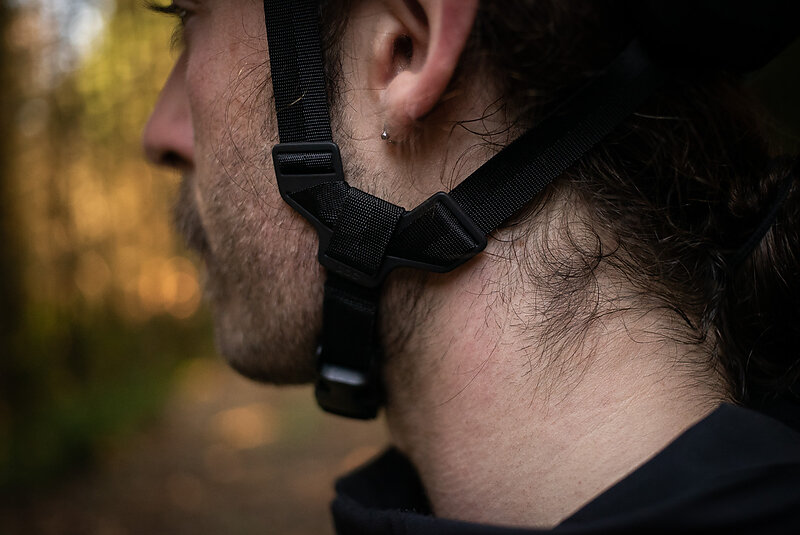 Throughout the duration of a ride, the Axion holds its own. The ventilation keeps the pads from staying damp from sweat or rain. The adjuster, however, did loosen once or twice after jarring landings. This is an issue I have run into with nearly all lids I have worn, and I think with some adjustment systems it is simply part of the deal. This isn't a big issue though, and is easily remedied by a quick readjust. 
But what good do all the technologies in the world do if they come with a sky-high price tag? Helmets are expensive and mountain bikers occupy a broad range of economic situations. Compromising safety due to the price of premium gear is often a reality for many mountain bikers, so it's inspiring to see a company like POC actively work to make such a choice a non-issue. As mountain biking gets more popular, the industry will have to adapt into broader, more inclusive markets. POC seems to be adapting just fine.
POC Axion Spin Helmet
MSRP: $150
See more at www.pocsports.com