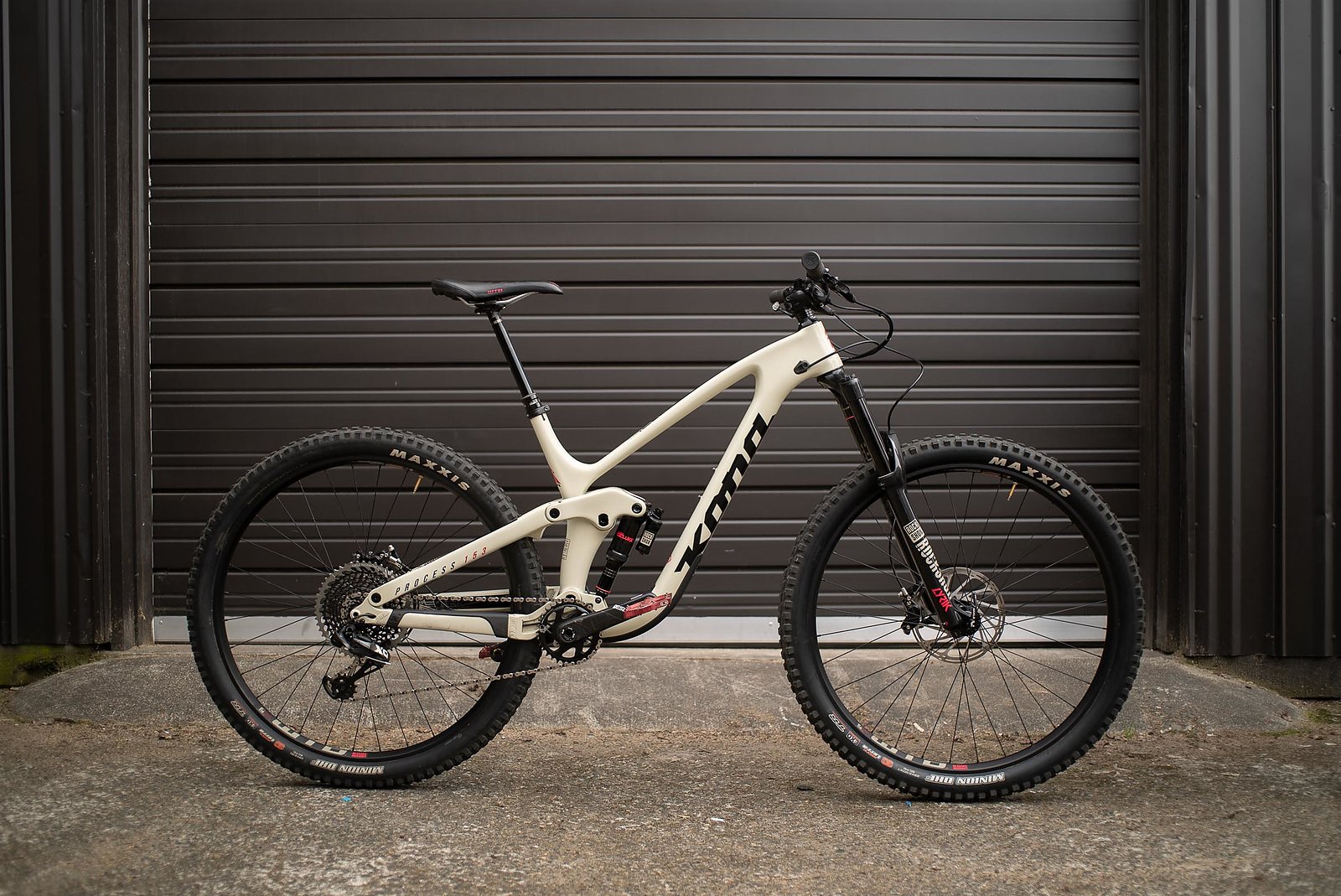 Kona Process 153 CR/DL 29 Bike Review
I'll happily admit I wasn't immediately convinced with 29" wheels.
The feelings of a snappy and playful bike have always resonated with me more than trucking capabilities and rollover capacity. So, I've kind of stuck to 27.5" wheels. For most of the 29" bikes that I've ridden, it's hard to not notice the extra inch-and-a-half in diameter, both on the way up and the way down. So, naturally, when I jumped on the Kona Process 153 CR/DL 29, I knew it'd take a lot to change my mind about this whole wheel-size thing.
However, the last time I a rode a Process 153, it was the first iteration of the company's 27.5" model and I was immediately smitten. The thing cornered like a dream yet trucked like a train. It delivered a new standard of playfulness that I hoped every bike afterward would live up to. And so, due to the faith I had in Kona after that experience, I was as curious as I was happy to see how they adapted the Process 153 to work with 29" wheels.
As a company rooted in Ferndale, WA, just north of Bellingham, Kona is well aware of the ways in which modern trail bikes are being pushed to the limit, and they've certainly done a good job in keeping up with the times. The Process itself is marketed as a "go-everywhere, do-anything workhorse" and its credentials have been continually updated with the ever-changing specs of the industry. So, the question is, can Kona translate the ethos of the Process between wheel sizes? There's only one way to find out.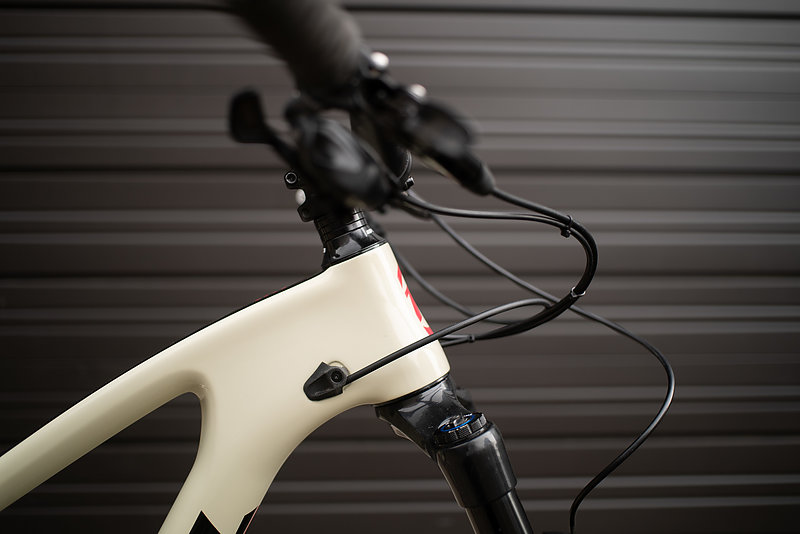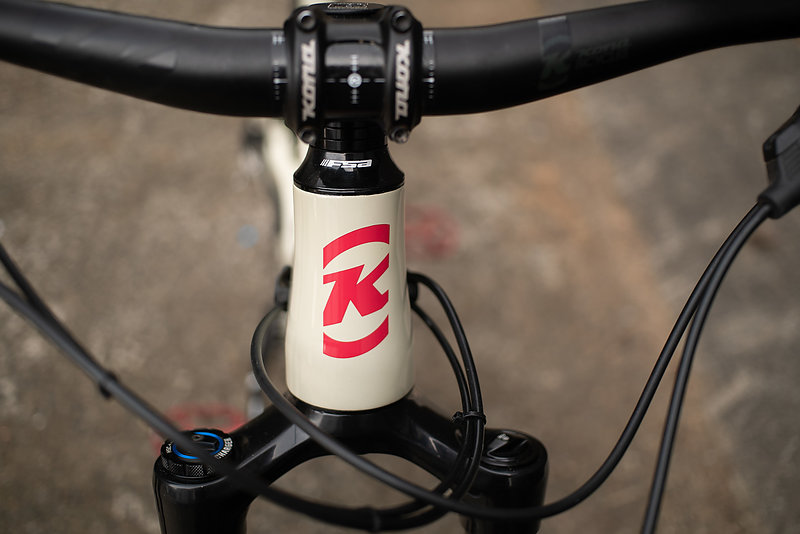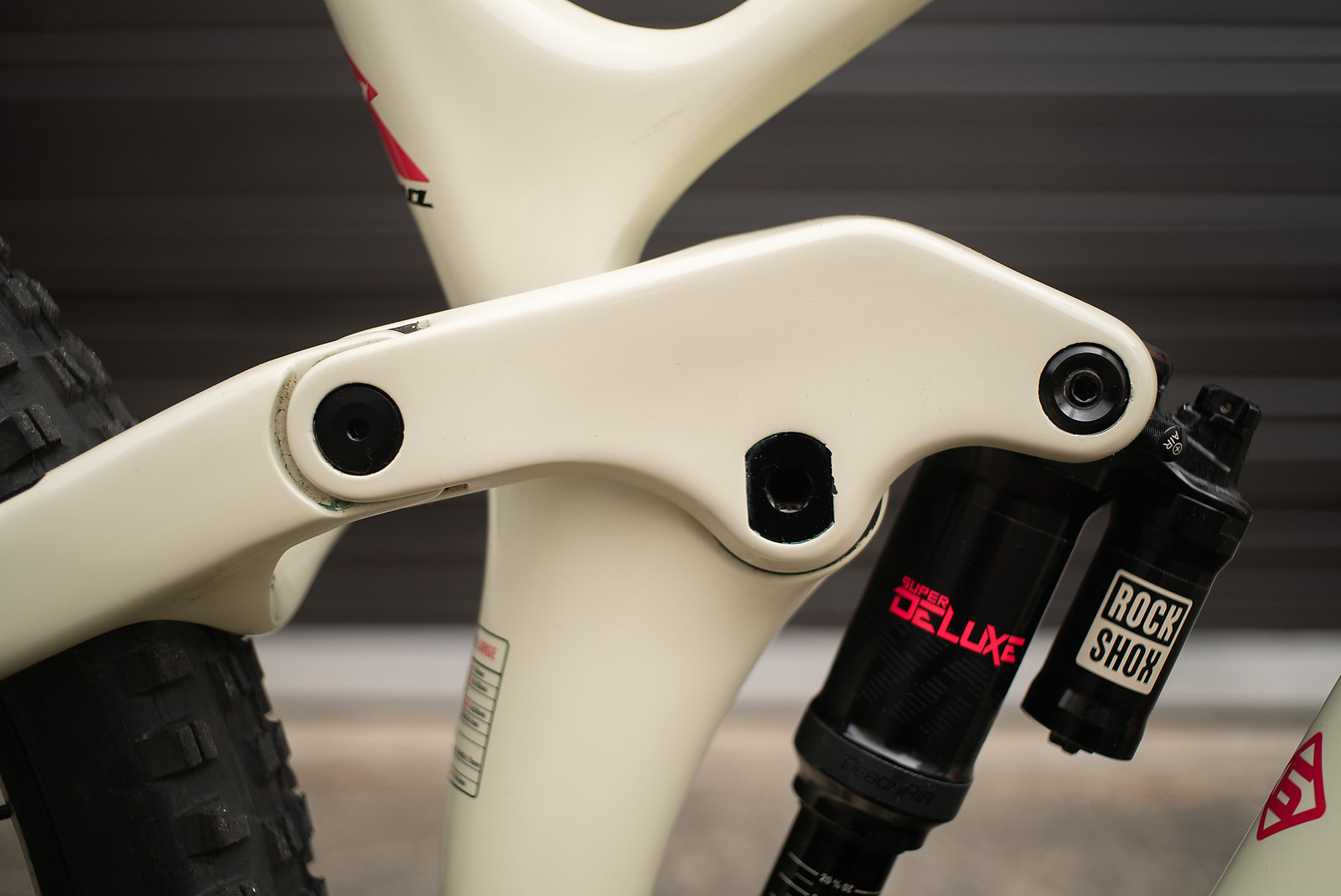 The Build
To put it bluntly, the Process 153 CD/DL is blinged out. A top-of-the-line build has been assembled by the folks at Kona and it's very apparent they spec'd this bike with serious riding in mind. Afterall, racers like Miranda Miller and Connor Fearon call this bike their daily driver. The combination of the carbon front end and aluminum rear triangle make for a bike that has a consistently stiff response yet is more than capable of slappin' berms.
For suspension, Kona chose to fit this bike with a 160mm RockShox Lyrik Ultimate RC2 Charger 2 DebonAir fork up front and a Super Deluxe Ultimate Trunnion in the rear. After six months on this beast, I cannot attest to a single problem with either. RockShox have always been easy for me to dial in, and even going from the Whistler Bike Park to Squamish to Bellingham, I had no problem making minor adjustments to best suit what I was riding.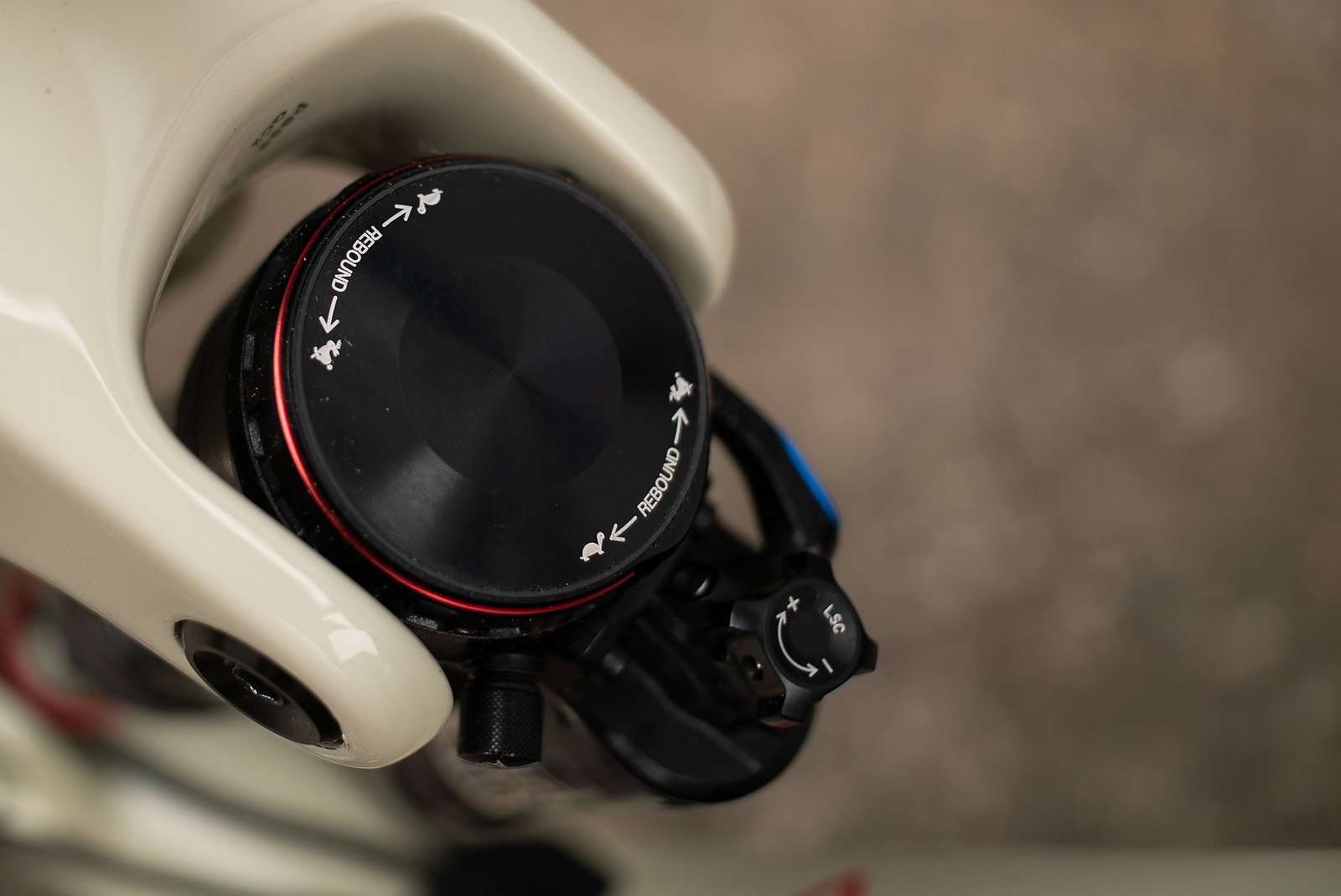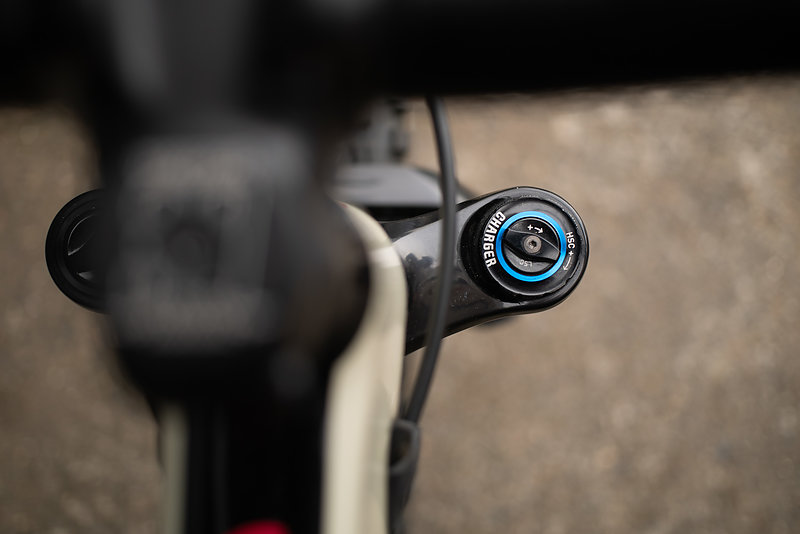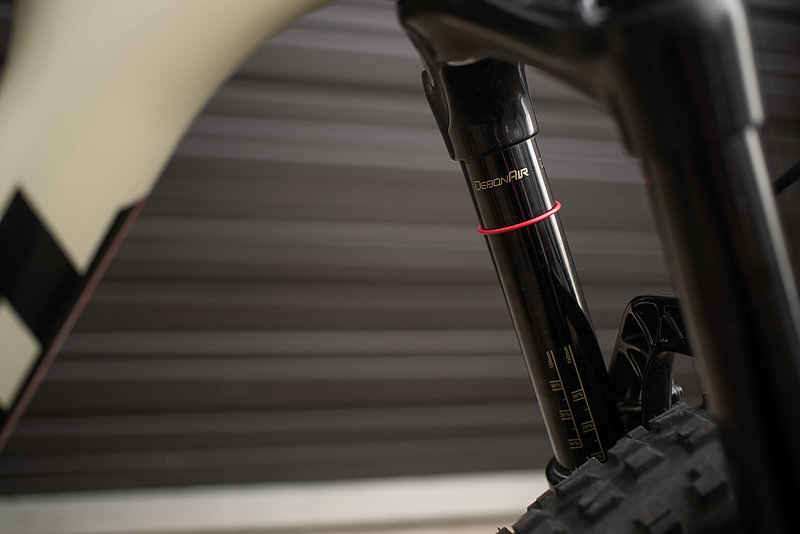 The drivetrain is comprised of Sram X01 components, delivering buttery smooth shifting in a package of minimal grams. The Descendant carbon cranks really elevate the Process 153 to a new level, while the 175mm dropper post is sure to satisfy all inseam lengths.
Stocked with Code RSC brakes and 200mm rotors, the Process was built for the steeps. Even throughout some of the most steep and rowdy trails we ride here in Washington, I failed to find a point where I felt out of control. Braking power is something I think often coincides with confidence, even if unknowingly, and the feeling of being in complete control of your bike translates to comfort at speed and in rowdy terrain.
WTB's KOM Trail i30 wheels come stock on the Process 153 CR/DL and their wide profile contributes stability and just the right amount of torsional flex to the bike's handling. I've always thought of 30 millimeters as the sweet spot for rim width and these back that notion up by being nimble yet strong. Set up tubeless with a Maxxis 2.5" Assegai up front and 2.4" Minion DHRII EXO in the back, there's no question as to what—or who—this bike was built for.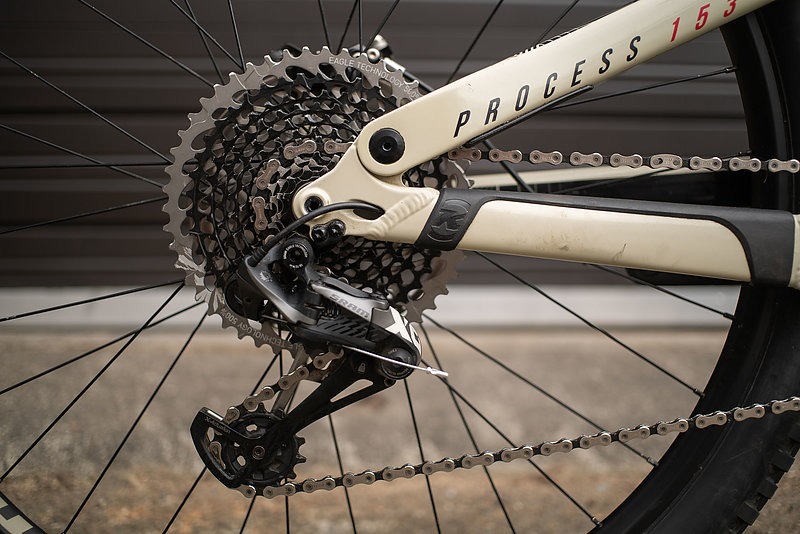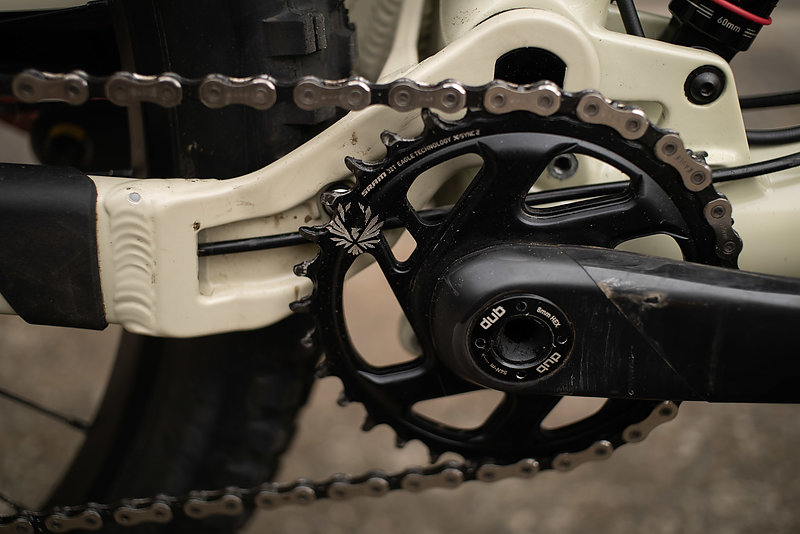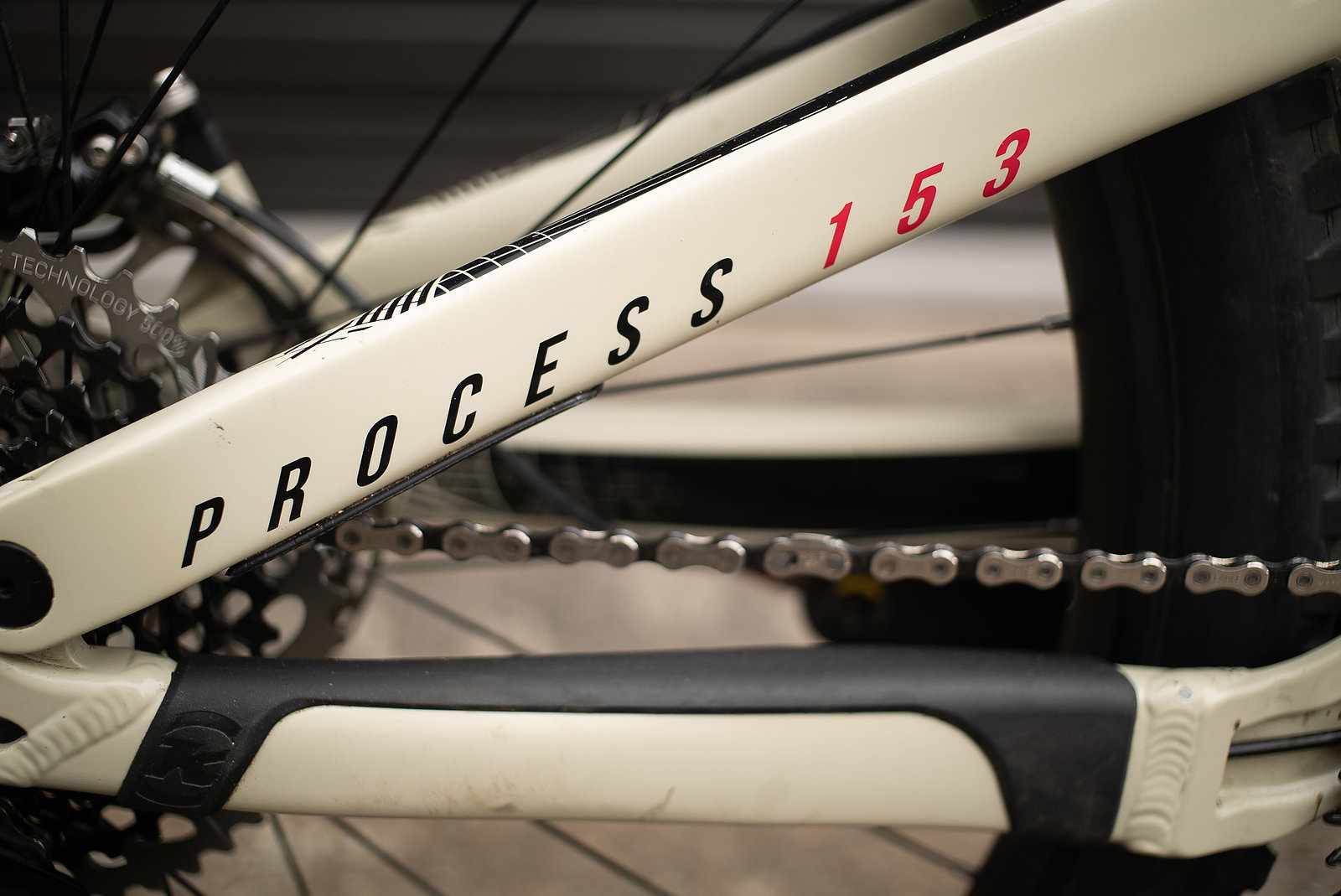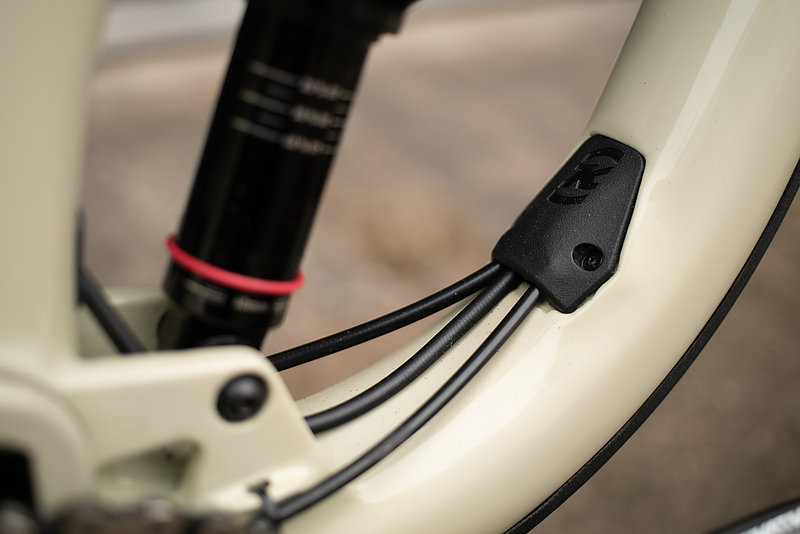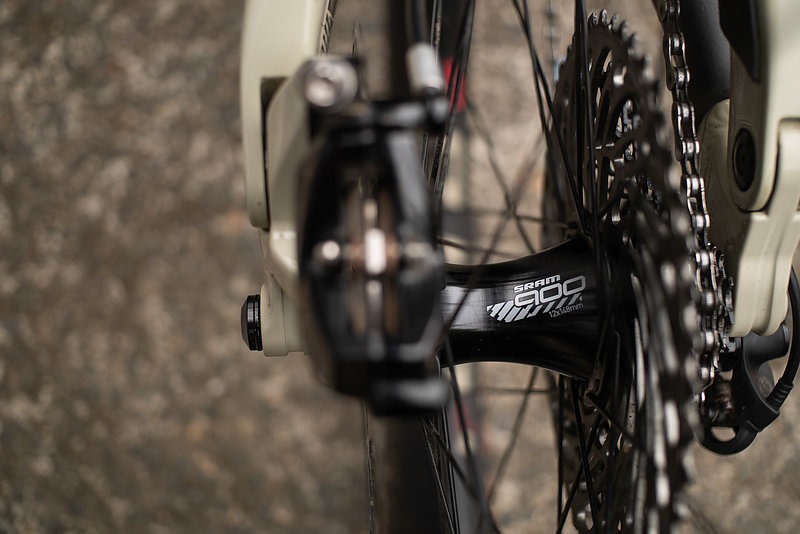 The Ride
When climbing, the Process pretty much feels like a magic carpet. Between the wheel size and Eagle drivetrain—all pretty standard these days—this was to be expected, but what I was most elated by was its agility and sensitivity. The headtube (66 degrees) isn't raked out, so the rider is that much closer to the front wheel's contact point with the ground, which translates to more responsiveness. Putting the front wheel exactly where I wanted it on a moment's notice was almost too easy, and made climbing considerably more enjoyable. The bike's short chain stays (425mm) help the rear wheel follow without any lag time, a noticeable plus in tight corners.
From the moment I pointed this bike downhill, I was in awe of its responsiveness—and not just compared to other 29ers. Somehow, Kona created a 29-inch-wheeled bike that is as snappy and lively as anything I've ever ridden. Compared to its counterparts (Evil's Offering, Santa Cruz's Megatower, Specialized's Enduro), the Process has a shorter wheelbase, nearly 1cm across the board for larges, a factor that contributes to the bike's playfulness yet somehow doesn't seem to detract from the charging possibilities.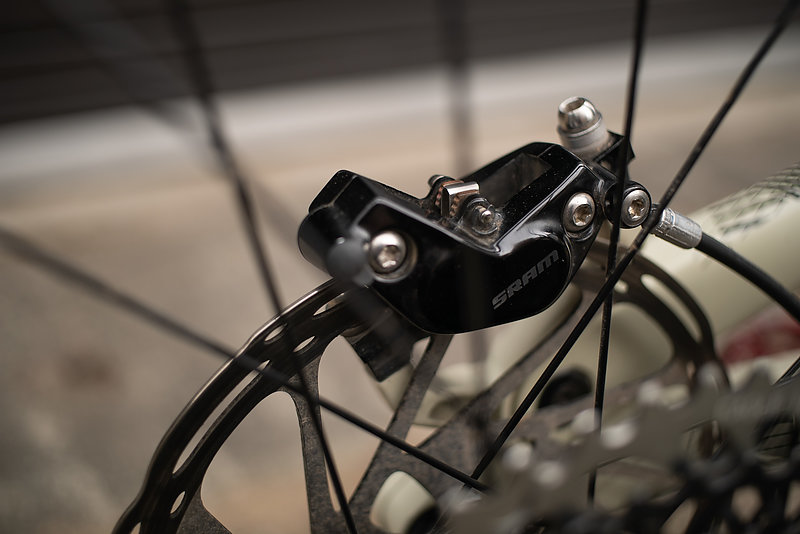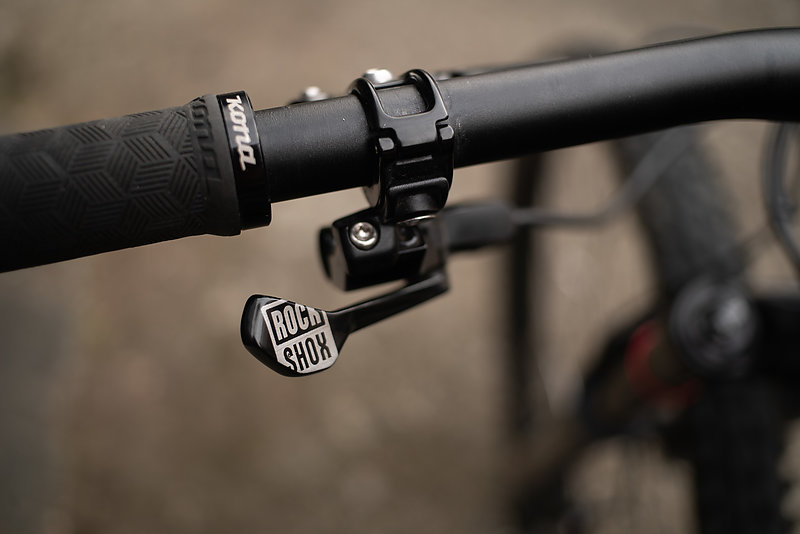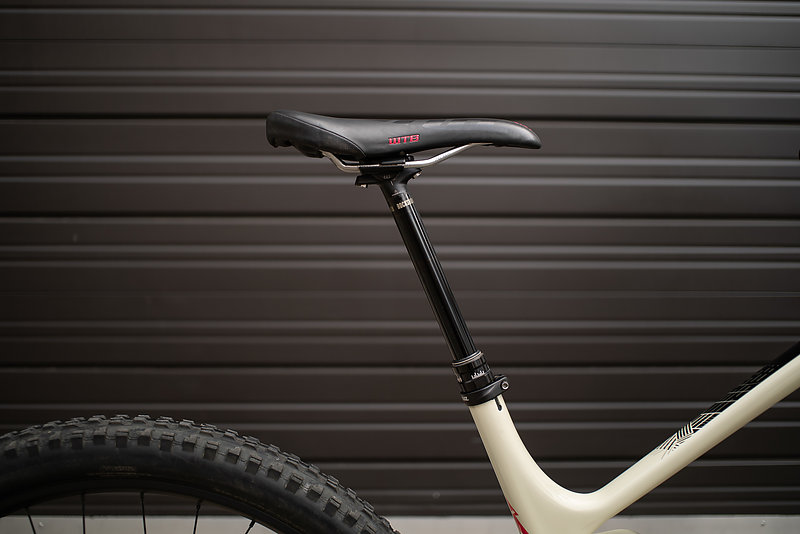 Some classic 29" wheel traits do show themselves at times, like the need to begin cornering a little earlier, but even so the Process handles tight berms with ease and is always responsive to last-minute reactions. When descending, the bike's low center of gravity makes leaning into corners incredibly comfortable, so much so that pushing it a little more every time becomes a natural inclination.
Once the trail straightens out, the Process 153 CR/DL 29 has no hesitation. The big wheels pick up speed like they should while the bike's light weight and responsiveness seem to float over every bump in the trail. The Process' stability translates to both the air and the ground, and it seems the bike likes to spend its time equally in both realms. Lifting up the front wheel or making a shift in body weight can be done at any instant, letting the rider capitalize on the trail however they see fit.
When the going gets steep, despite that seemingly semi-slack headtube angle, the Process gets deep. Even without a super slack headtube angle or elongated wheelbase, it's easy as ever to be comfortable on this bike when the trail's elevation begins to disappear. Between heavy duty stopping power and having an incredibly reactive front end, the Process never once felt in over its head.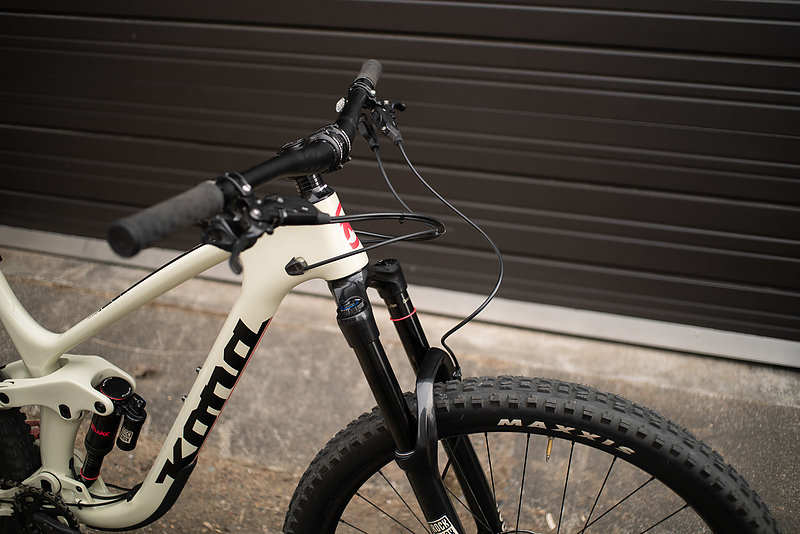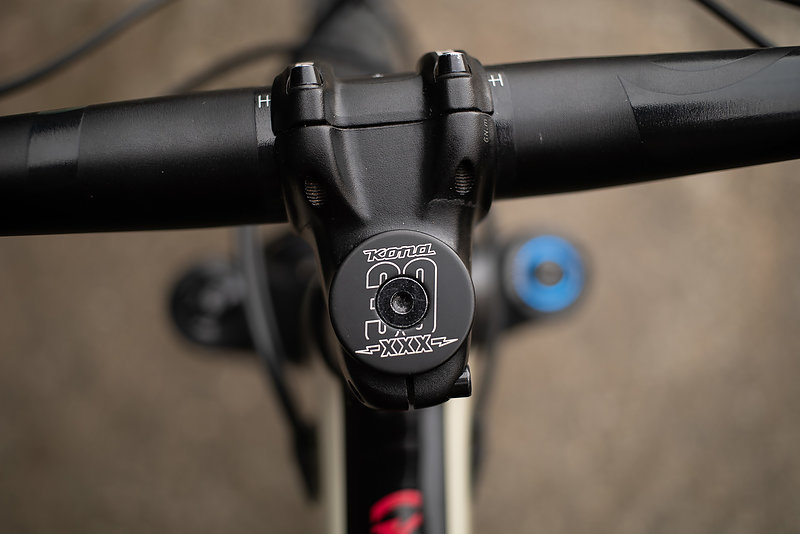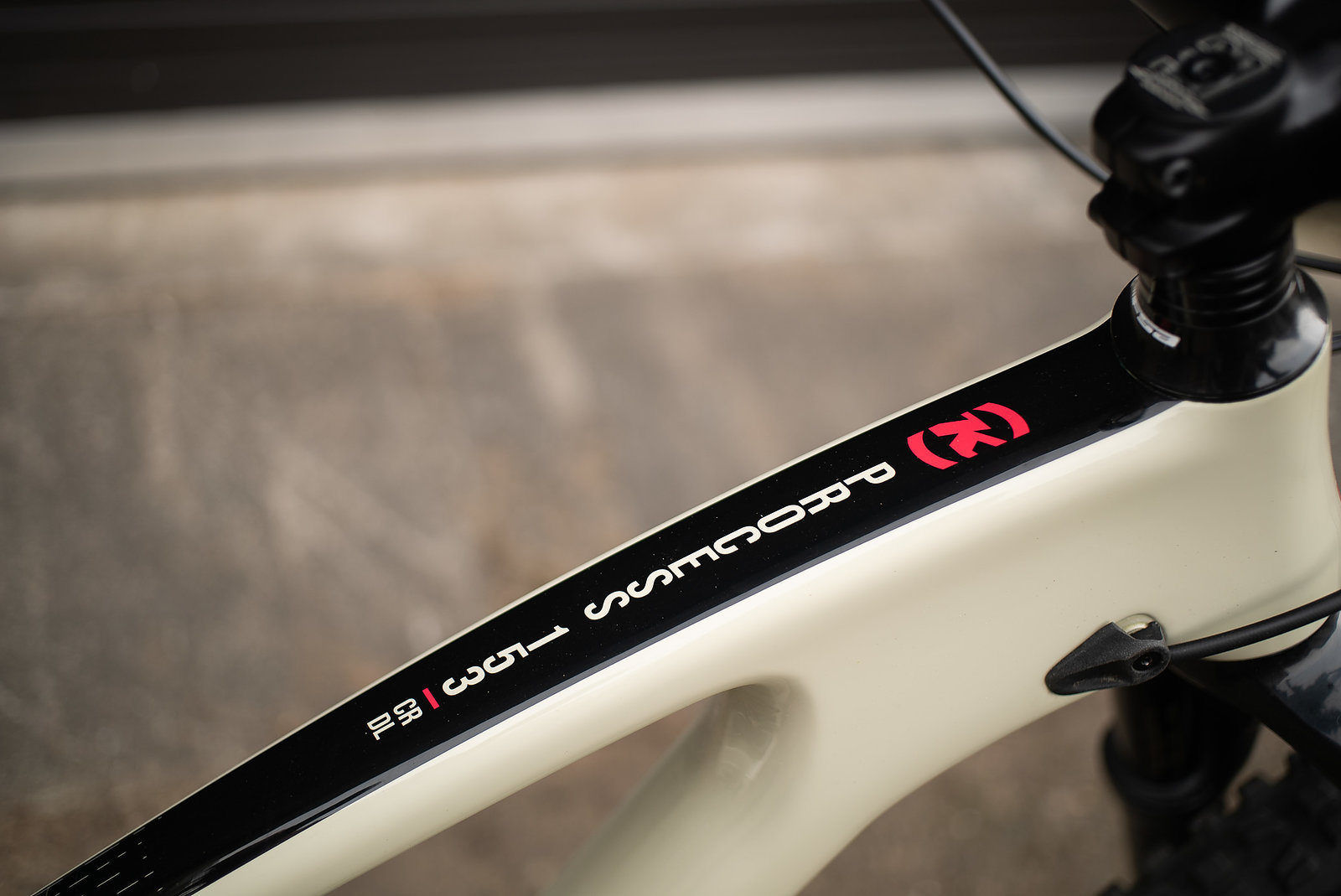 Final Thoughts
These days, choosing a bike is almost becoming more of a challenge because there are so many capable options. In the long-travel 29" category, this rings especially true. But, every so often a bike comes along that defies its own classification, providing an experience almost contradictory to the principles that other bikes are governed by. The Process 153 CR/DL 29 is that bike, and it does exactly that in the most ideal sense possible.
From pedal masochists to ex-BMXers, the intrinsic qualities of the Process 153 make it a bike that a wide variety of people will undoubtedly enjoy. But, perhaps more importantly, this bike brings something new to the table that I haven't seen—or felt—before: a bike that has all the advantages of a 29er without feeling like one. Well, I've officially been convinced.
Kona Process 153 CR/DL 29 - $5,499