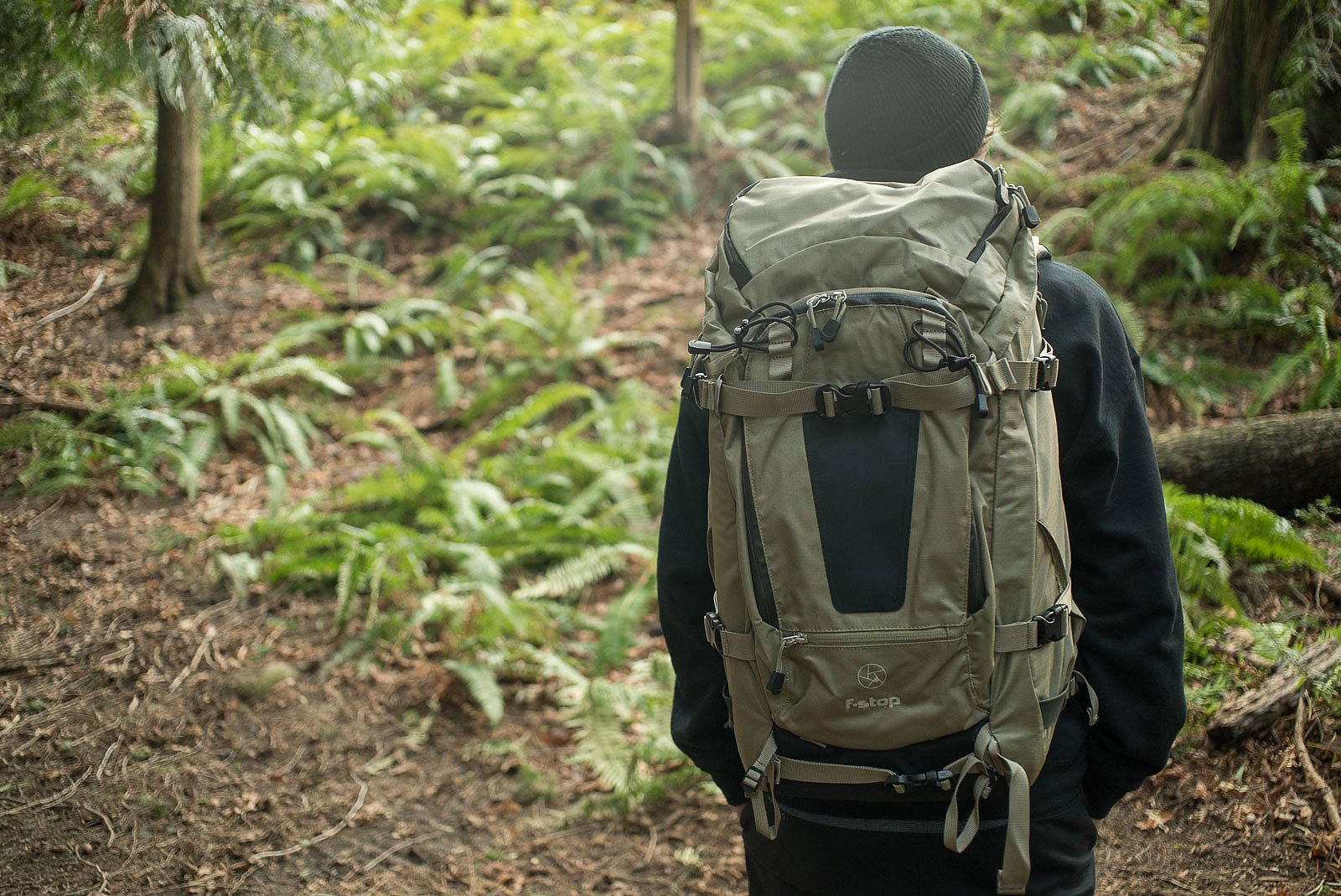 f-stop Tilopa Camera Bag Review
When f-stop first came onto the scene in 2006, it was very apparent they had a fresh take on what a camera bag should be.
At the time, there was a void in the camera bag world. No bags catered to action sports photographers and filmmakers, ones that could withstand the rugged demands of shooting outdoors and in extreme conditions. I remember seeing f-stop's early bags and thinking, "That's what a camera bag should look like."
From the beefy hip straps and functional pockets to the internal aluminum frame, it was apparent that f-stop has been thinking about the camera bag from an extremists' perspective.
The Tilopa is the third largest bag in f-stop's Mountain series, and very blatantly designed to be able to adapt to any situation. It can fit all Internal Compartment Units (ICU) save for the largest, and has the option to fit everything from tripods to skis. Set it up with a small ICU to have room for gear for an overnight trip, or with the XL ICU to carry every possible piece of camera equipment you can dream up. Sometimes it's easy to pack this bag with a little too much gear.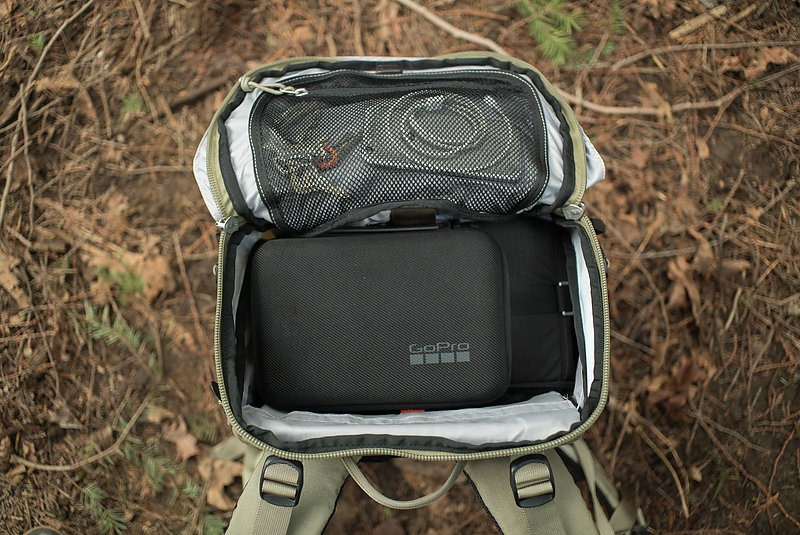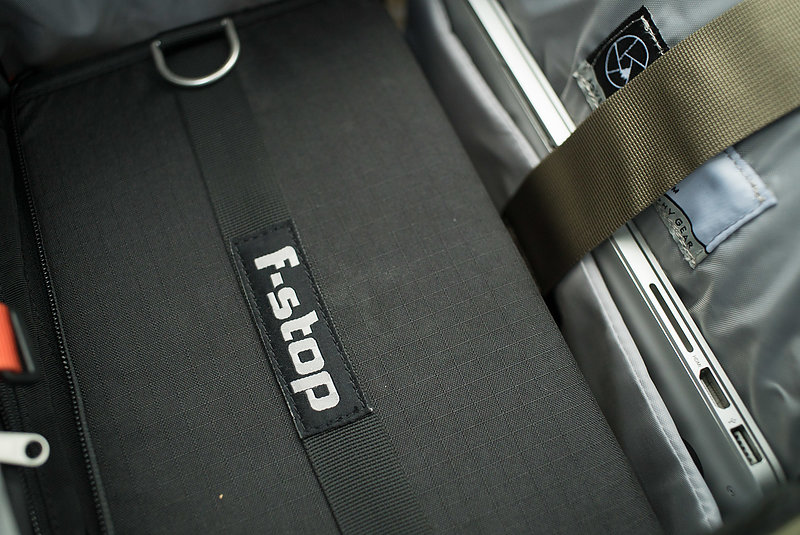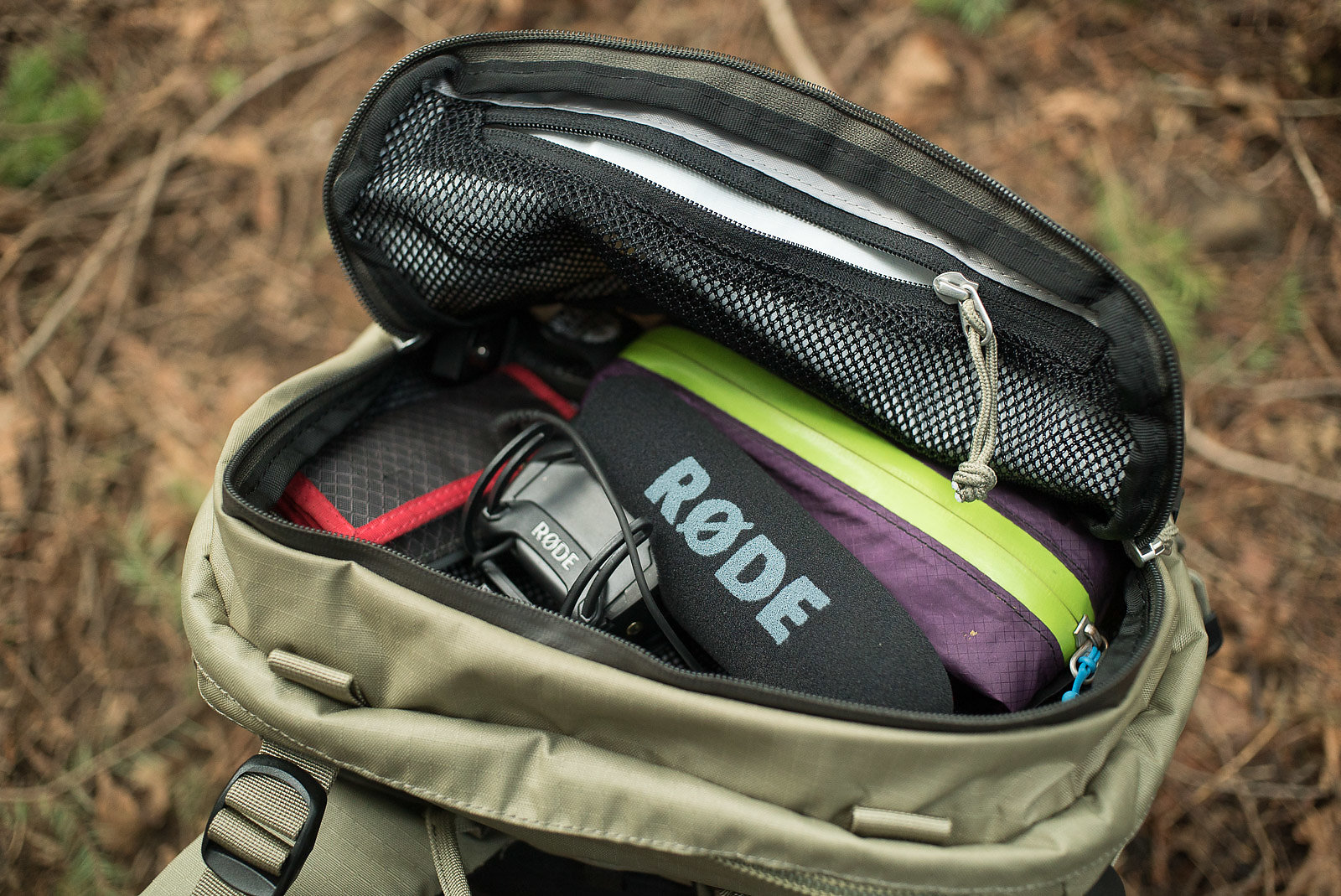 As a filmmaker, I've come to realize that most camera bags are made for a still photography setup. I can't count how many bags I've cut apart and used makeshift block configurations just so I could fit my camera body into the bag. As cameras and gear have progressed, it's only natural that they demand a different kind of bag. The addition of cinema-style camera bags was a major boost for f-stop's lineup.
Compact-ish cinema cameras, like REDs or Sonys, are becoming more and more common in action sports, and their high price tag and the demanding situations they are used in require all the more protection. Having a bag that you can carry your camera fully set up in makes life a lot easier and production shoots faster. Using a large ICU in the Tilopa does just that, and is by far the feature I am most appreciative of. F-stop bags don't come with an ICU block, however, there are lots of options to choose from and plenty of external attachments to fully customize the bag for your needs.
As a tall-ish person (5' 11"), I've had some camera bags that don't come all the way down my back, which I find annoying and awkward. The Tilopa is one of the vertically longer bags I've used, and it feels incredibly comfortable on the back and sits nicely on the hips. A note to shorter people: maybe try on some various f-stop bags to find what fits best. It pays to have a really nice bag when you're out in the field shooting and riding all day long. A bag is as much a tool as any camera, and should work with you, not against you.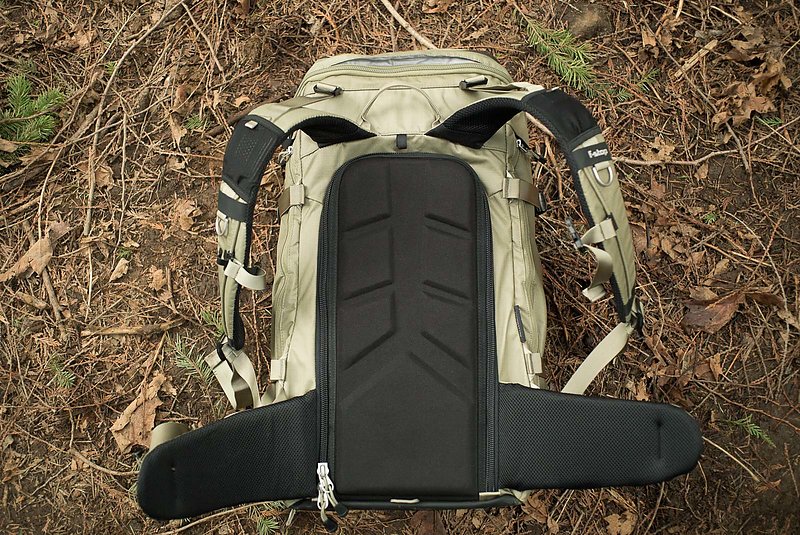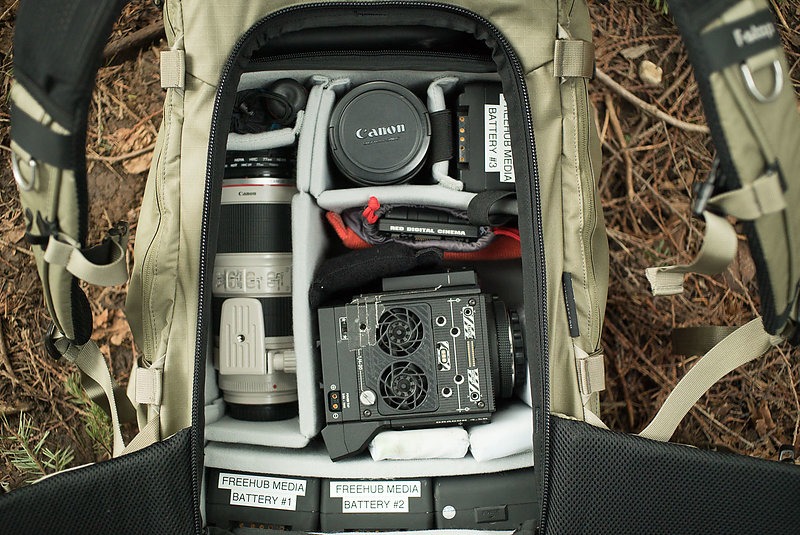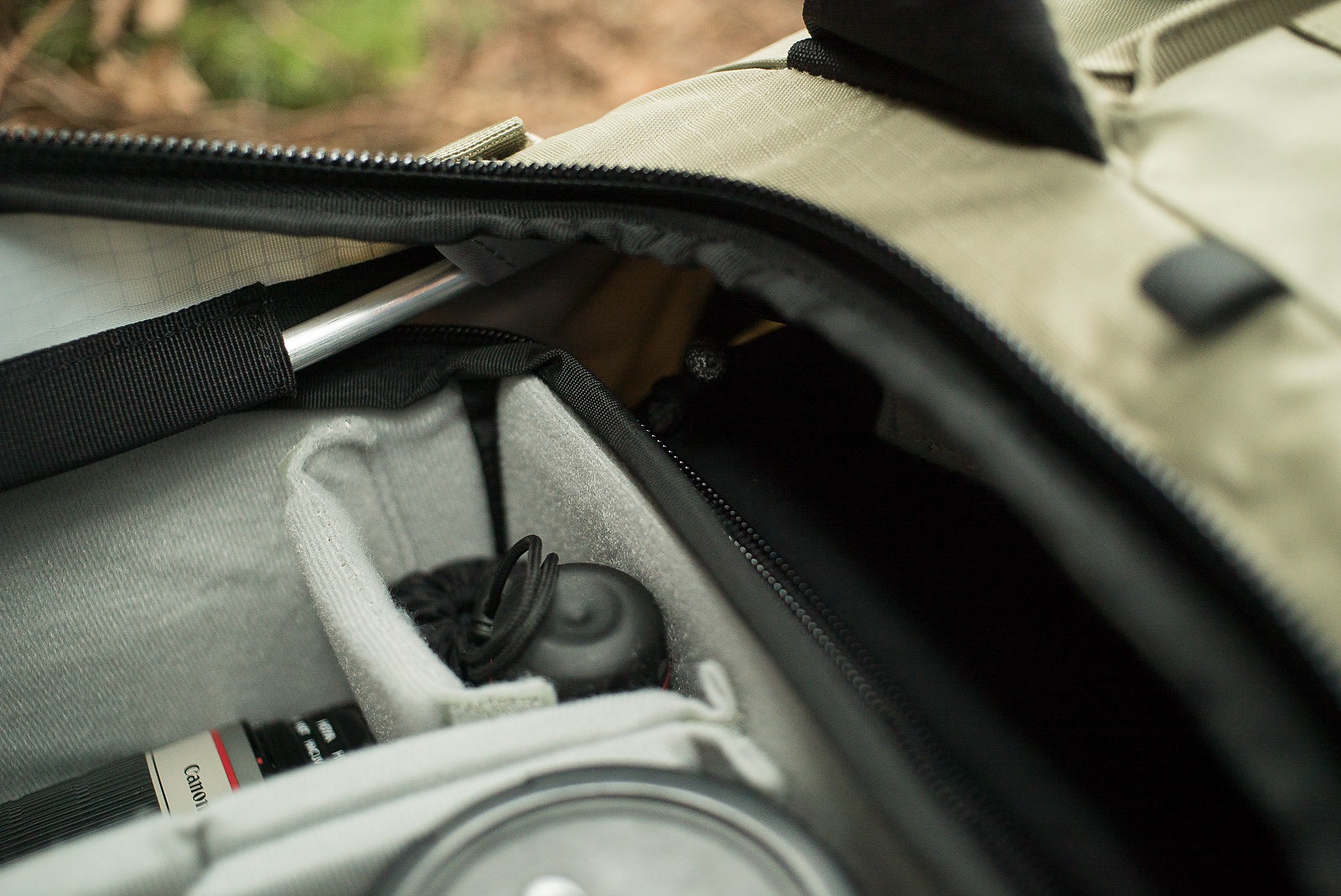 Over the years, I've come to learn that you can tell a lot about a bag simply by its hip straps—"Hips don't lie," as Shakira says. The Tilopa has some seriously beefy hip straps that are completely void of any pressure points and feel like they're simply hugging your waist.
The quality of every f-stop bag can be felt in both the comfort and the materials. Oxford-weave ripstop nylon combined with a polyurethane film makes their Mountain line weather resistant, and every single strap feels like it could hold a loaded pack's weight itself. Expandable side pockets adjust to your needs, and a plethora of buckles allow for attaching even the most awkward of production necessities (gimbals, drones, cranes…).
I've always been adamant about carrying a rain cover—a necessary thing for any filmmaker that takes his gear outdoors—so I was a little bummed to see it's not integrated into the bag. (F-stop does sell them separately though!)
F-stop has always been good about integrating hydration systems into their bags—although having water that close to a lot of expensive gear makes me nervous—and I've used the Tilopa's a few times with no problems.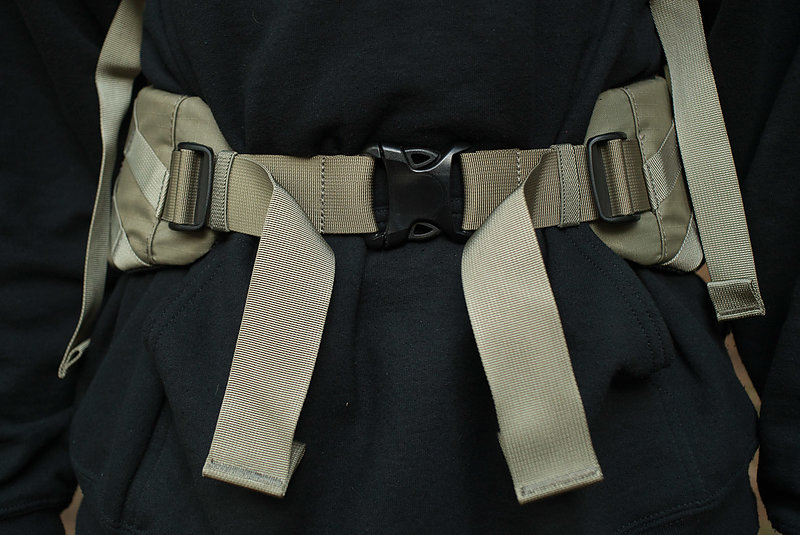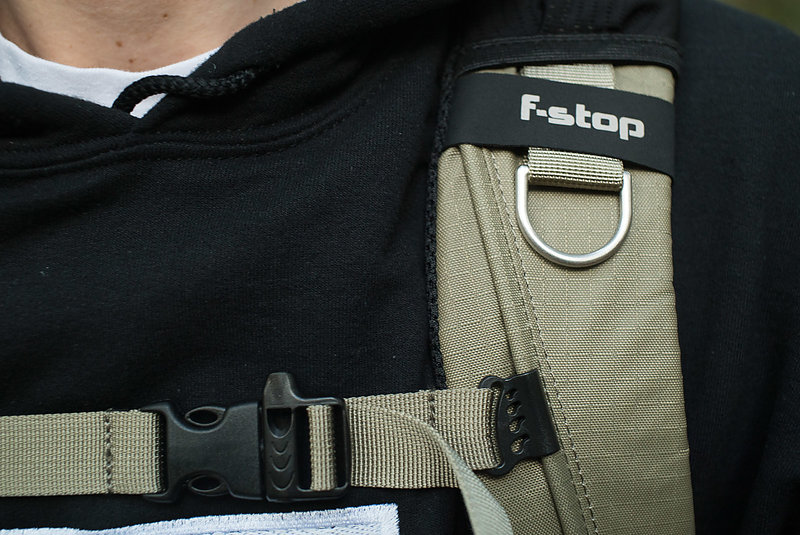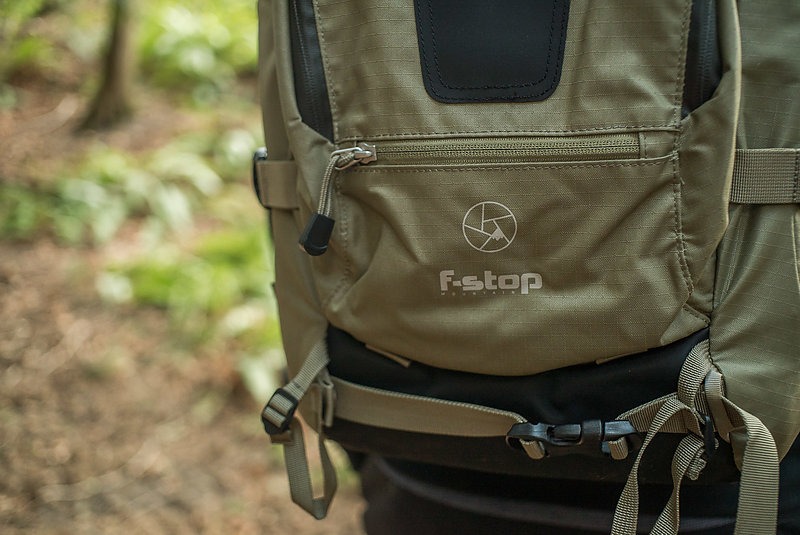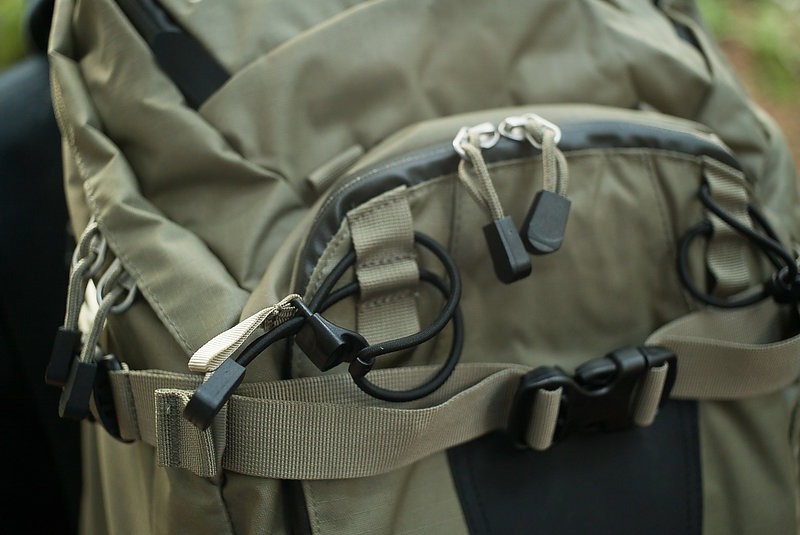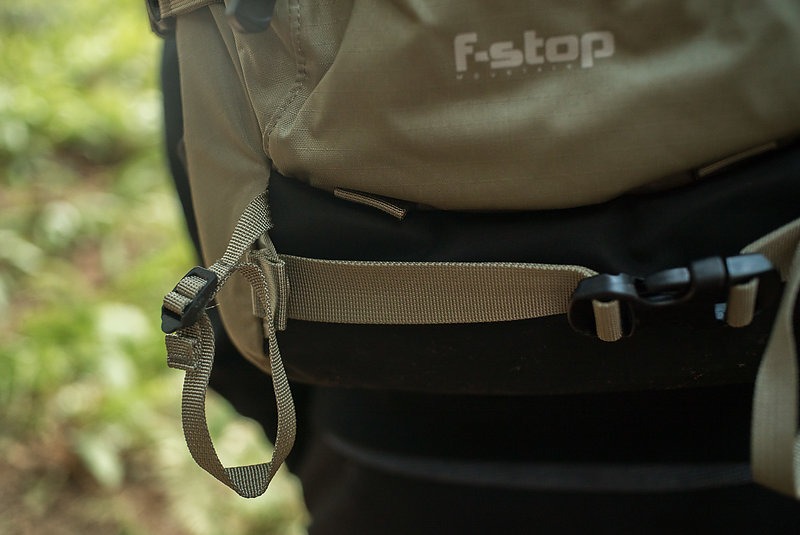 The Tilopa offers a classic rear panel access, which makes for a nice flow of taking your bag off, setting it on the ground and being able to access the contents quickly. Once you un-zip the back panel, everything within the ICU is at your fingertips. The aluminum cage can obstruct larger blocks a bit, so you need to deliberately plan what's stored in the corners. However, the cage support makes this bag what it is, and fully worth the slight awkwardness.
Over the years, I've come to realize that I shouldn't have to fight my camera bag. Not while riding with it on my bike, un-zipping the compartments, adjusting the straps, or trying to fit everything in. Camera bags should be equally as good for your body as they are for your gear, because both are imperative to capturing stellar images—in my case, my job. A good camera pack is one that makes everything easy, and the Tilopa consistently improves every scenario in which I use my camera.
F-Stop Tilopa
MSRP: $319
See more at www.fstopgear.com