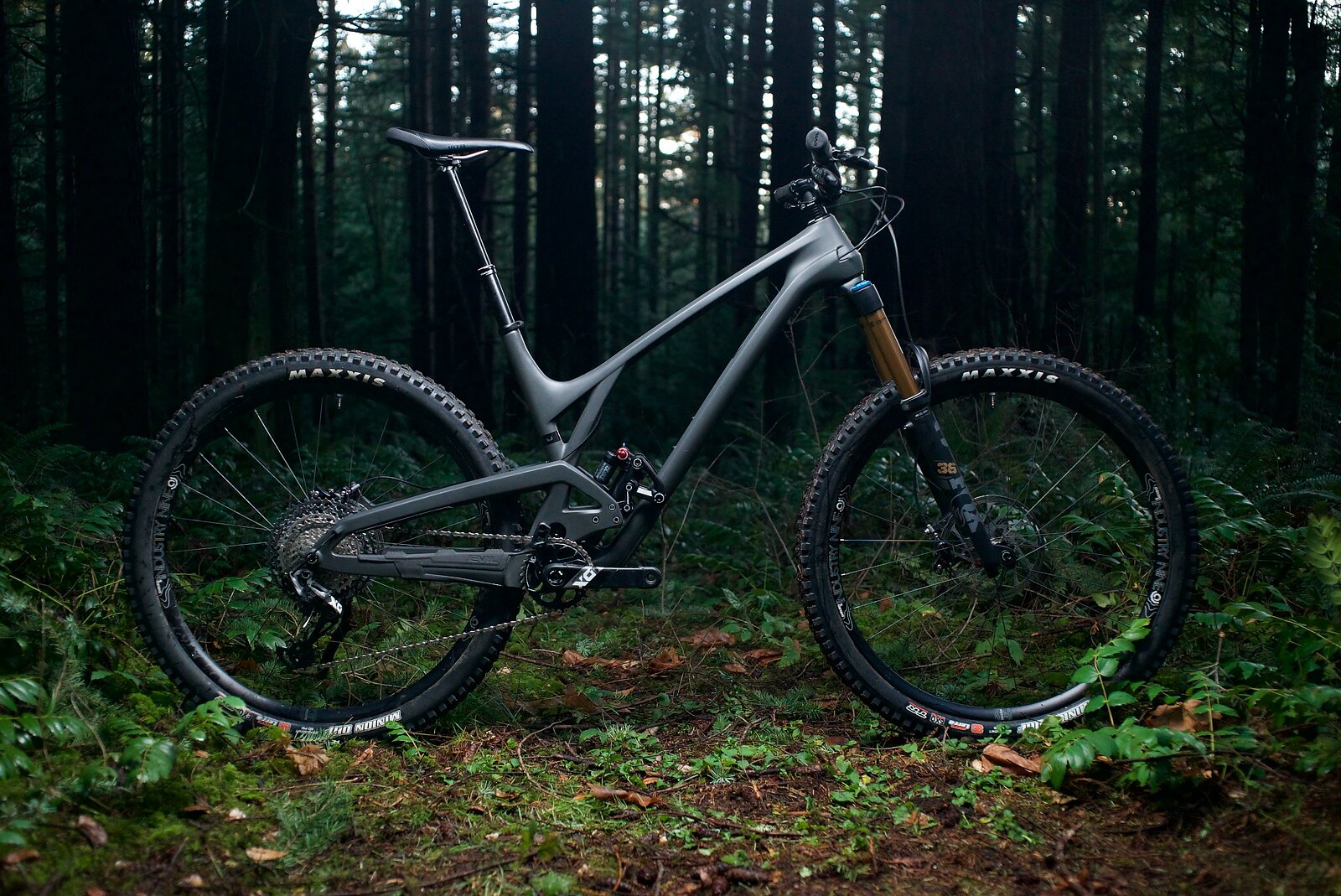 Evil Offering V2 XO1 I9 Hydra Bike Review
The Evil Offering fills an important hole in the Bellingham-based company's 29er lineup—sitting squarely between their nimble 120-millimeter-travel Following and the root-gobbling 166-millimeter-travel Wreckoning.
Originally released in 2018, the Offering was updated last fall and now features enough clearance for a 2.6-inch rear tire, a steeper seat-tube angle and a longer reach, among other slight changes. Fans of the original Offering, or any Evil for that matter, will rejoice at the fact that they've kept chainstay length relatively short, at 430 millimeters, or 432 millimeters if you choose to ride the bike in its "X-Low" setting, which is achieved with a quick reconfiguration of their flip chip.
Further customization can be had with an optional 1.5-degree Works Components angle headset installed. The model we received featured a 160-millimeter Fox 36 Factory Grip 2 fork, a Fox Float DPX2 shock and a full SRAM X01 components build-out. After testing the bike in the X-Low setting, I was curious to see how much of a difference the offset headset would make, so I opted to test it with the angle headset. The result blew me away—the Offering V2 is quite possibly the best revamp Evil has made to date.
Climbing on the Offering yields a familiar feeling to anyone who has ever ridden an Evil bike. The Delta System suspension gives a supported platform while pedaling. The Offering feels light on its feet—both in the seated position and cranking out of the saddle. With the bike's long reach (486 millimeters on the size large I tested), moving the seat forward on the rails can keep your weight balance neutral for most standard climbing grades. The suspension stays very active while climbing and greets each root and bump with an easy break away at the beginning of the stroke—generating traction when climbs get rough. Though, as with any Evil I've tested, I never felt like it was necessary to reach for the climb compression lever on the Fox Float DPX2.
Geometry & Specs:
Wheel Size: 29"
Rear Travel: 140mm
Fork: 160mm
Wheelbase: 1237mm
Chainstay: 432mm
Reach: 486mm
Head Tube Angle: 65.3°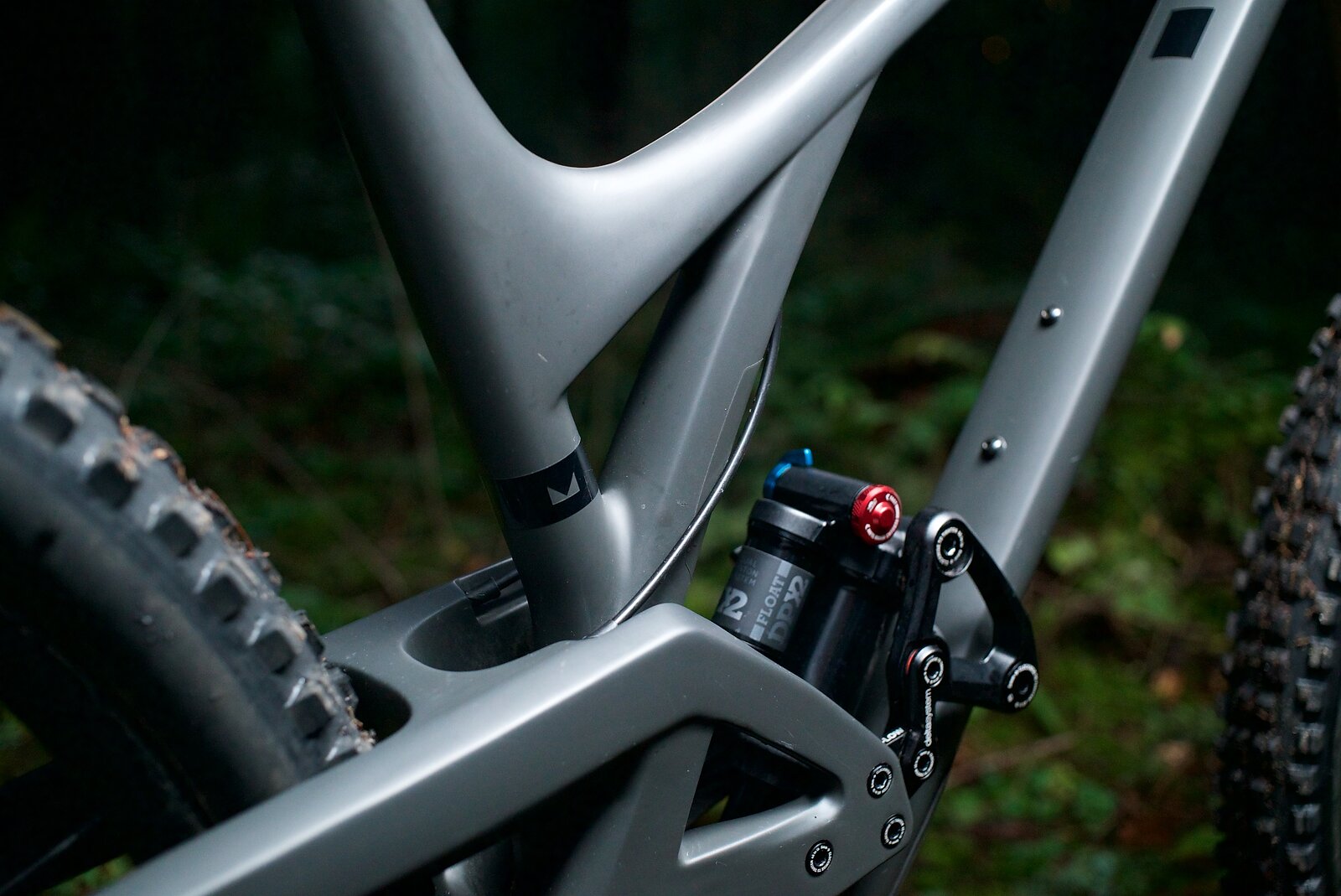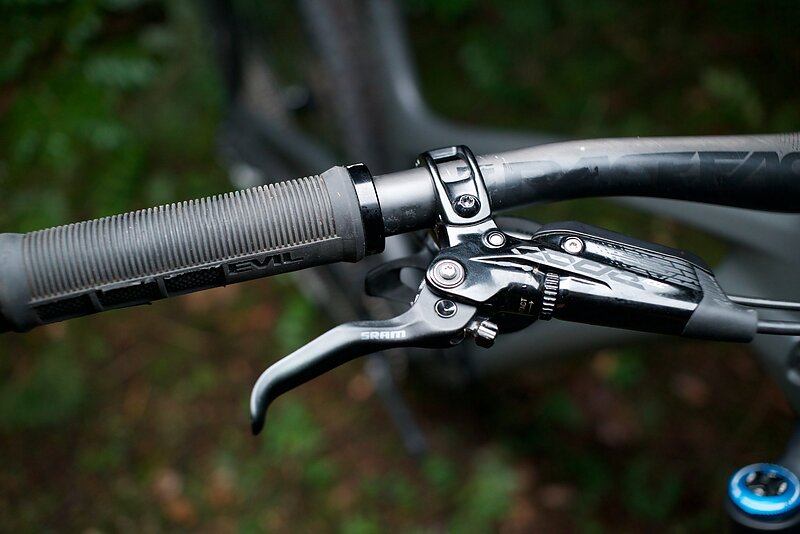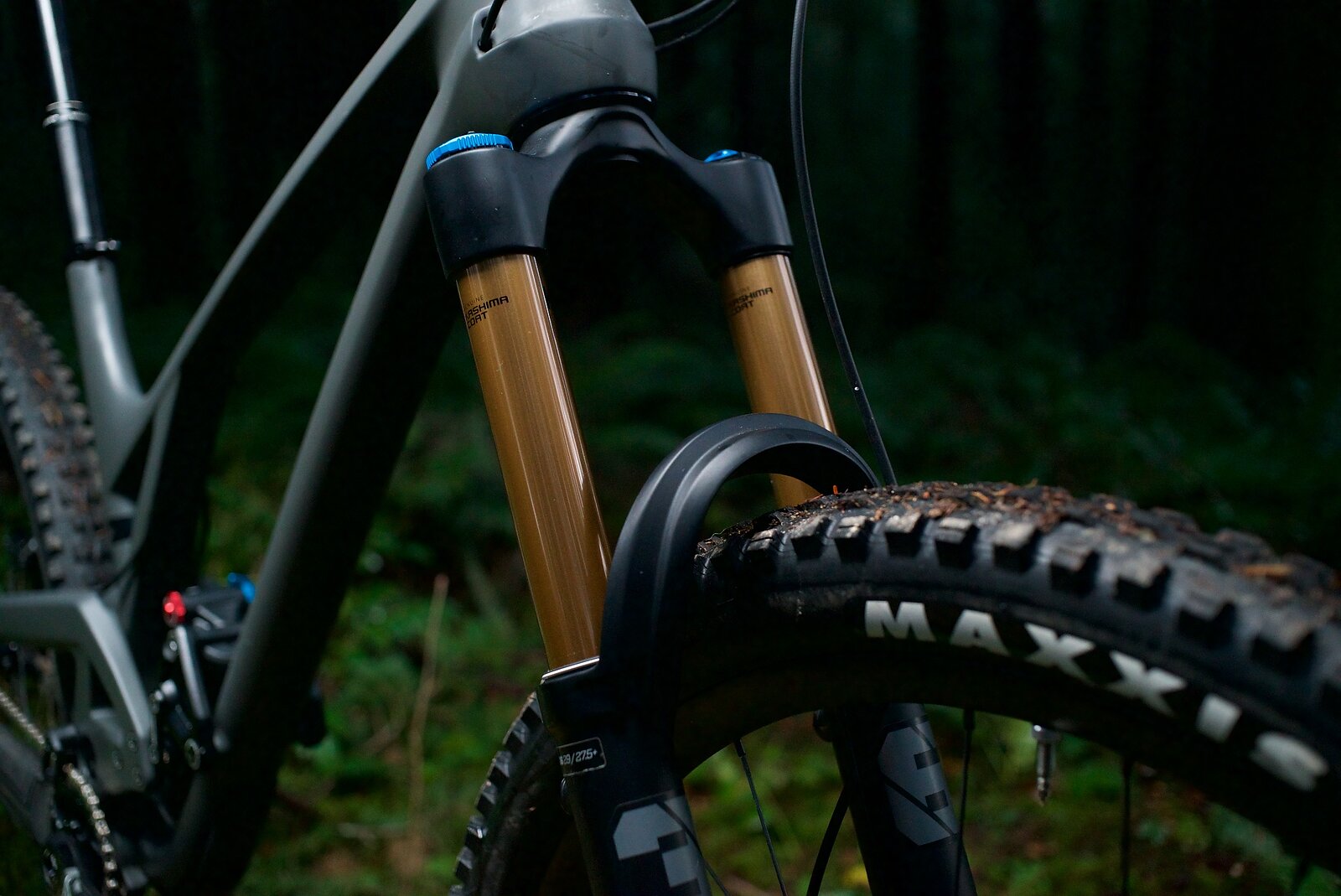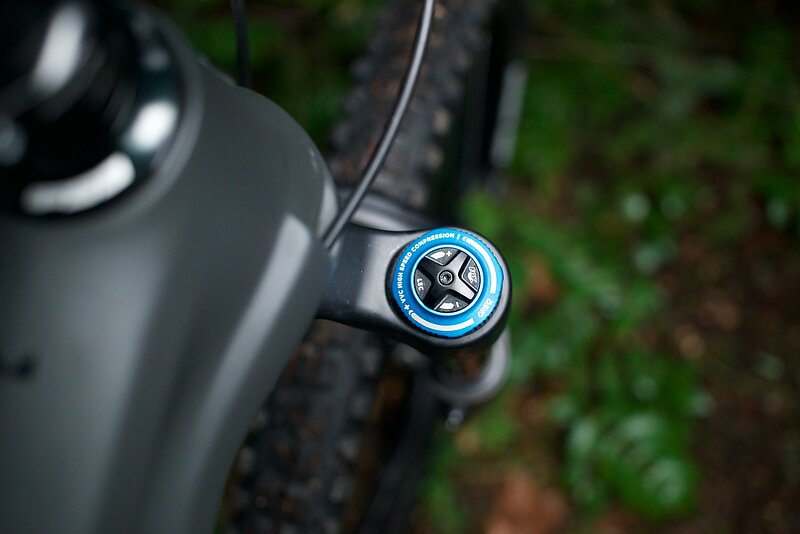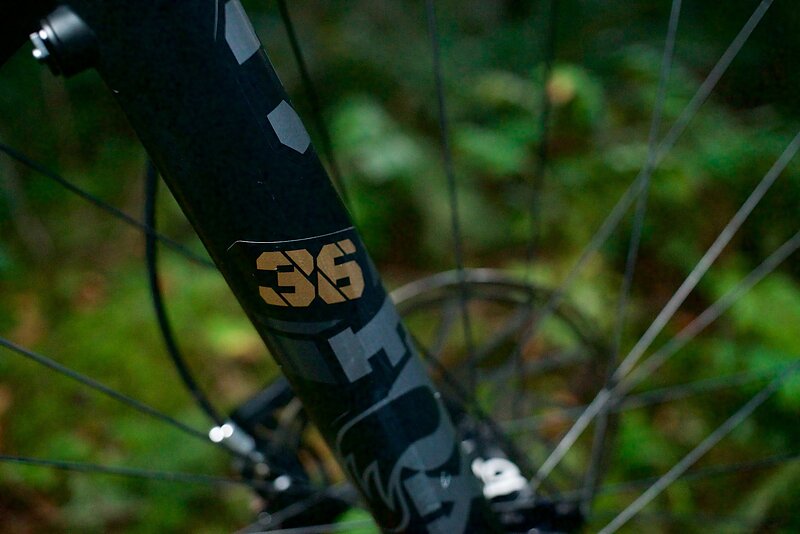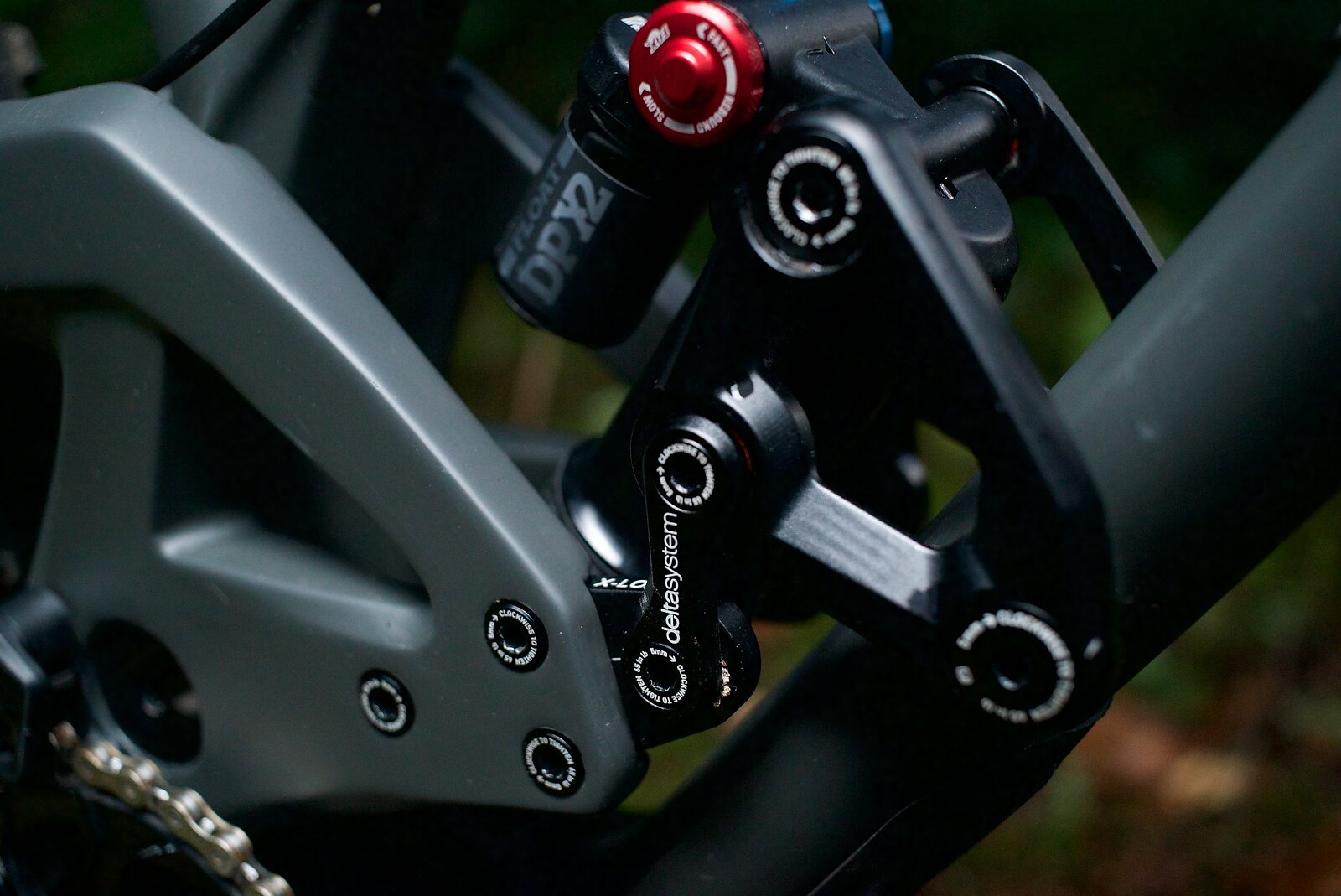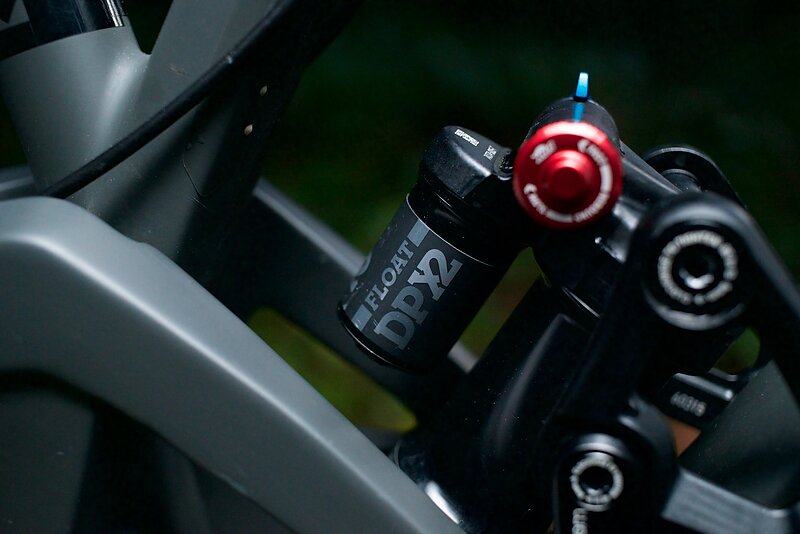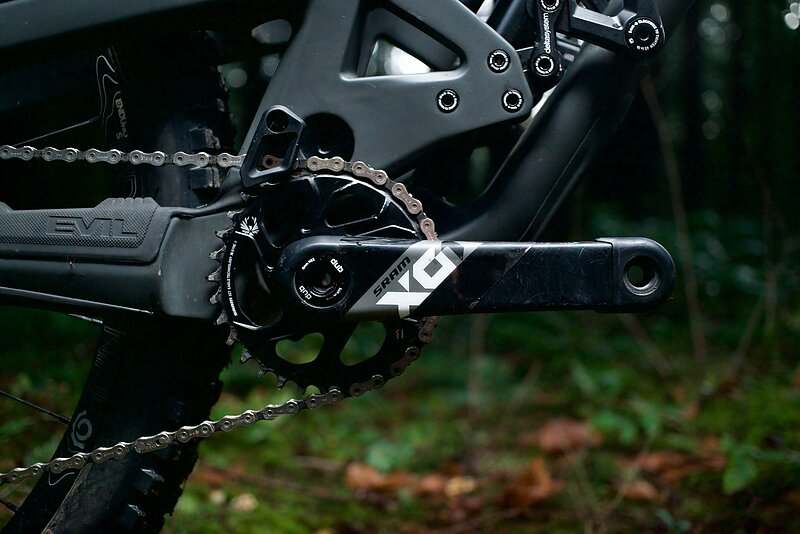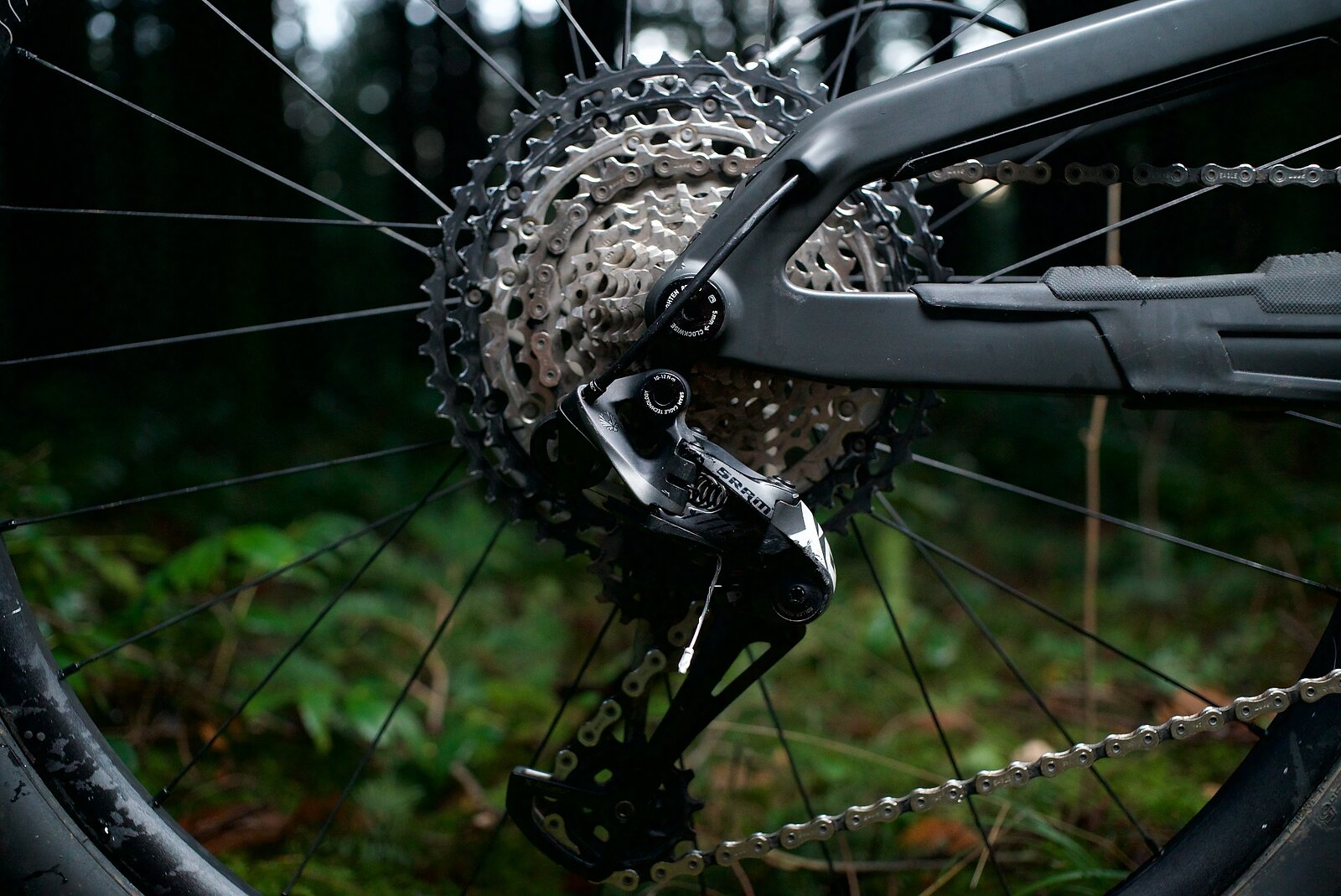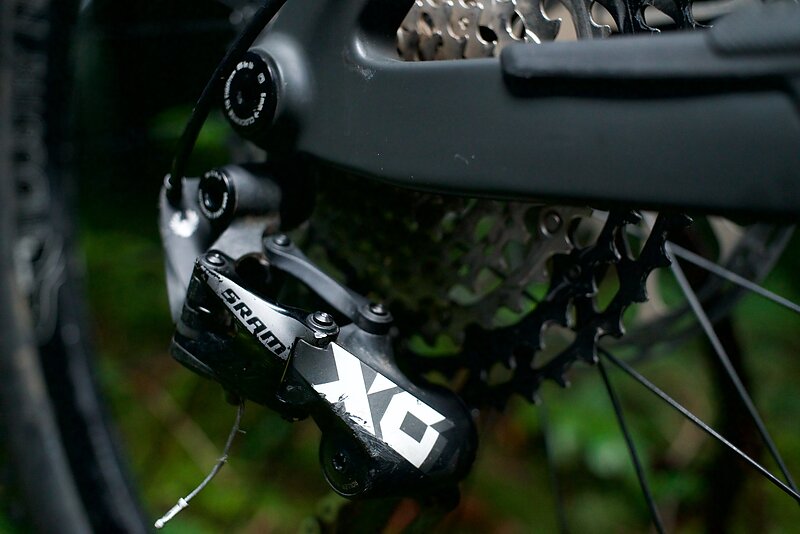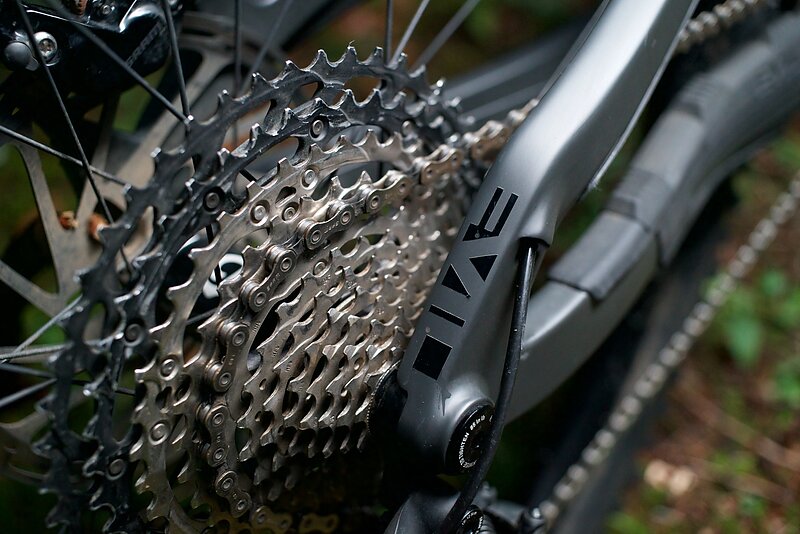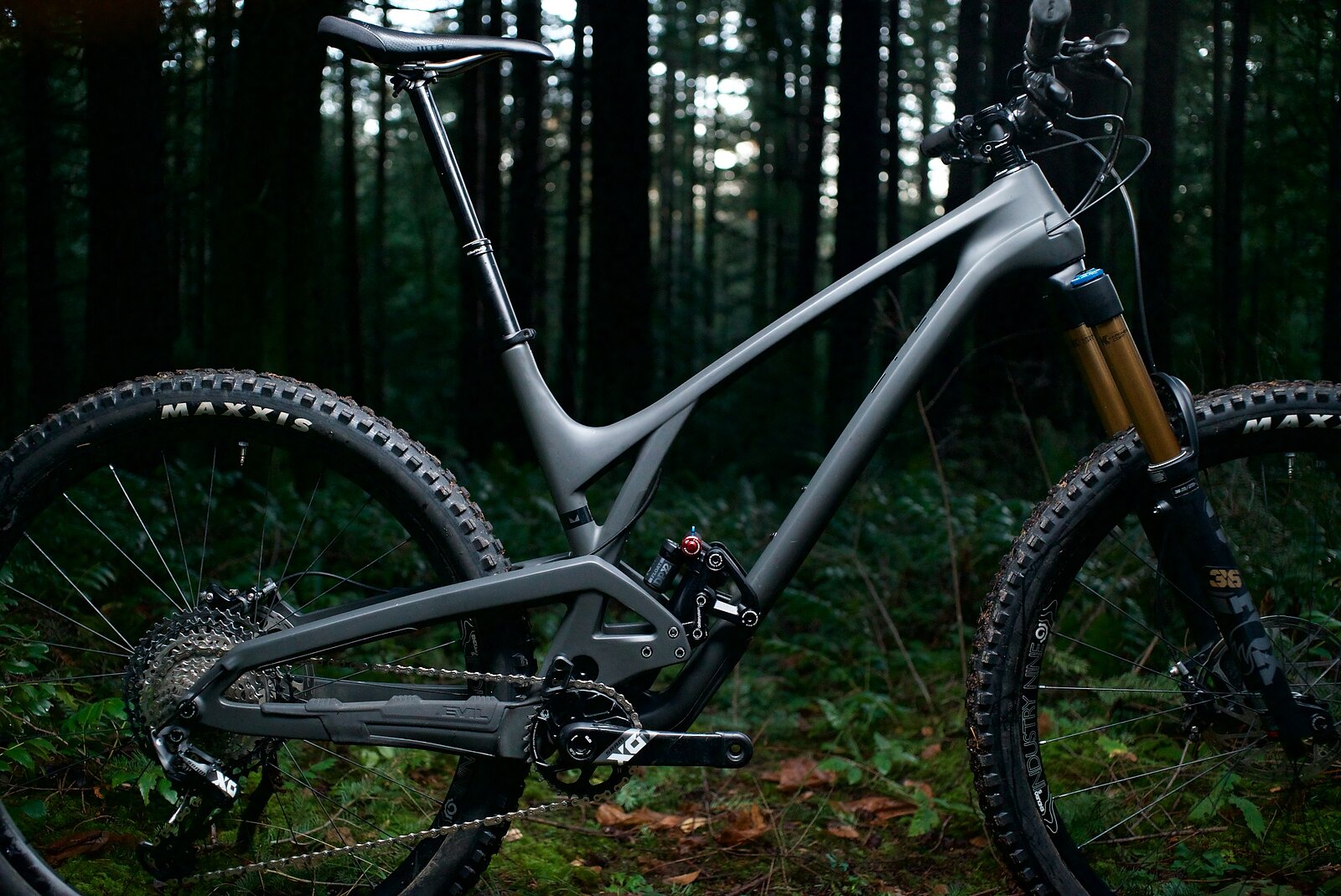 The Offering surprised me when it came time to go down. I had imagined its ride characteristics would fall directly between the pedaling-efficient Following and downhill-oriented Wreckoning but, in riding countless steep lines, I found the Offering much more capable of handling speedy and techy sections of trail than I had expected. Stability is a hallmark of this bike and I felt like it was constantly encouraging me to forego braking altogether and, instead, blast into the chunk at full speed. Thankfully, all this straight-line stability is held in check by the same short 432-millimeter chainstays. The result of mixing long reach with short chainstays is a whole lot of fun—one minute leaning back at full speed, and the next, slapping around tight, greasy corners with precision.
One of my biggest takeaways with the new Offering was just how much confidence it provided on loose corners. I always felt like I was in control, even when the rear end broke free. The rear suspension kinematics are in line with Evil's classic Delta System on descents: The shock moves into its travel like butter, then ramps up slowly in a stable, mid-stroke platform for pumping and finally ramps up enough at the end stroke in a way that minimizes bottom-outs.
In updating the Offering, Evil has put to market a bike that blurs the line between the bomber stability synonymous with longer wheelbases and the pop-and-jib attitude of shorter chainstays. Set up in its slackest configuration, the Offering boasts seemingly impossible cornering capabilities. Traction is plentiful, while also remaining lively and predictable. The Offering is an on-brand approach to modern geometry that provides amazing stability while keeping fun front and center like an Evil should.
Evil Offering V2 - XO1 I9 Hydra - $7,599