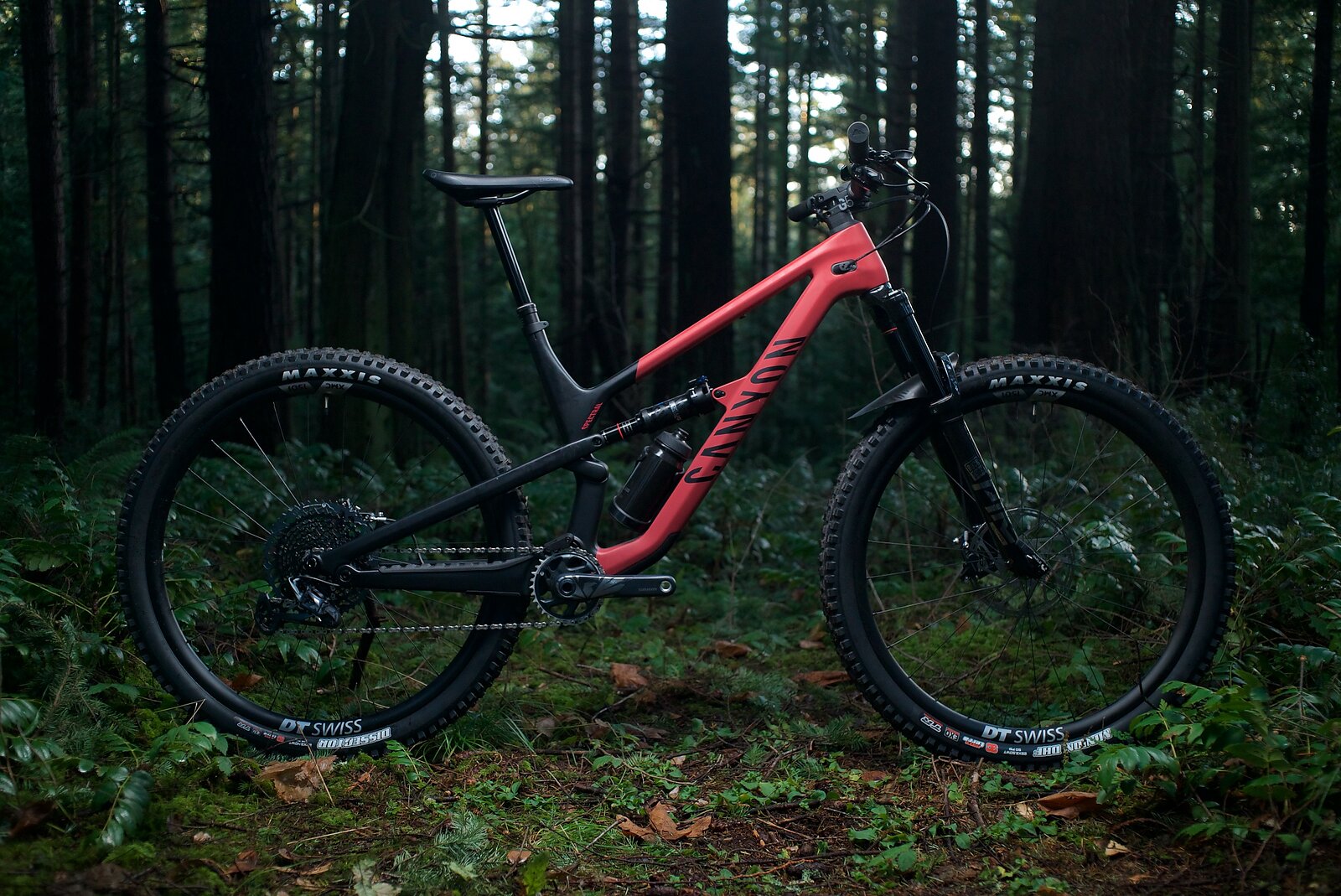 Canyon Spectral 29 Bike Review
A one bike quiver is an attractive strategy for the budget-conscious mountain biker.
Besides the obvious savings, owning a single bike means you'll have less to keep track of when it comes to maintenance. Keeping up with suspension service intervals, brake pads and chain wear is easy with just one bike in the garage. Deciding which bike, among the hundreds of available options, to make your one-and-only is a more difficult equation.
Canyon's Spectral 29 CF 9 is described by the German company as a "true all-rounder for all off-road conditions." For a rider like me who loves the simplicity of a bike that can handle just about anything, Canyon's vision statement is one I can get behind. So, eager to see how the Spectral would fare on Bellingham's diverse terrain, I put it through its paces—riding everything from ultra-fast low-angle trails that are common close to town, to steeper lines farther afield. Our test model arrived with 150 millimeters of progressive rear travel and a 150-millimeter RockShox Pike Ultimate fork. Before we go on, one important note regarding spec: Riders who purchase the Spectral 29 CF 9 in North America will receive a slightly different build kit with a Fox DPX2 shock and a slightly longer 160-millimeter Fox 36 Factory fork instead of the RockShox setup included on the bike I received for the purpose of this review.
In my experience, bikes with around 150 millimeters of travel and more usually come with trade-offs, mainly in that they don't pump or have the agility and efficiency of shorter travel models.
Geometry & Specs:
Wheel Size: 29"
Rear Travel: 150mm
Fork: 150mm
Wheelbase: 1251mm
Chainstay: 437mm
Reach: 485mm
Head Tube Angle: 64.5°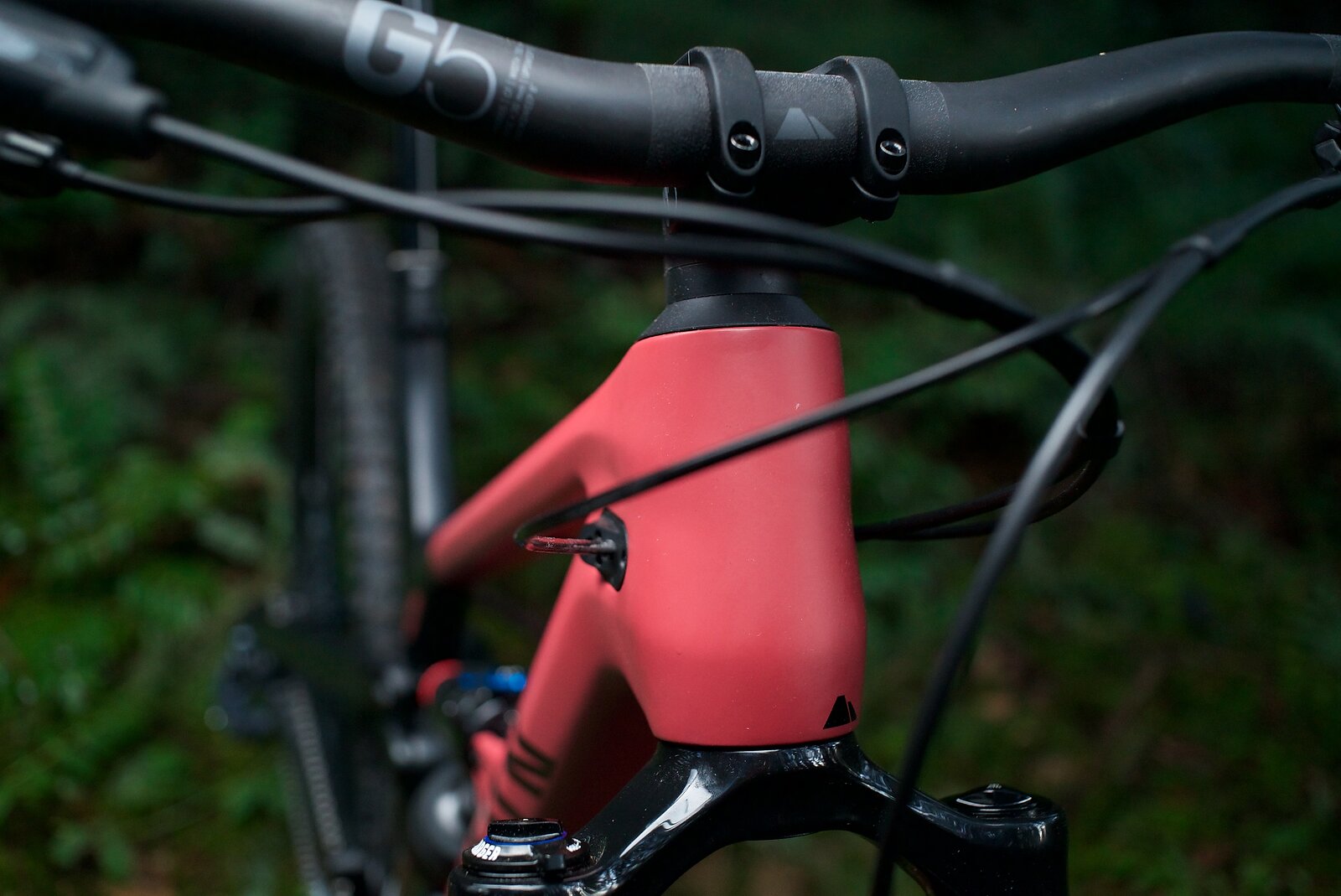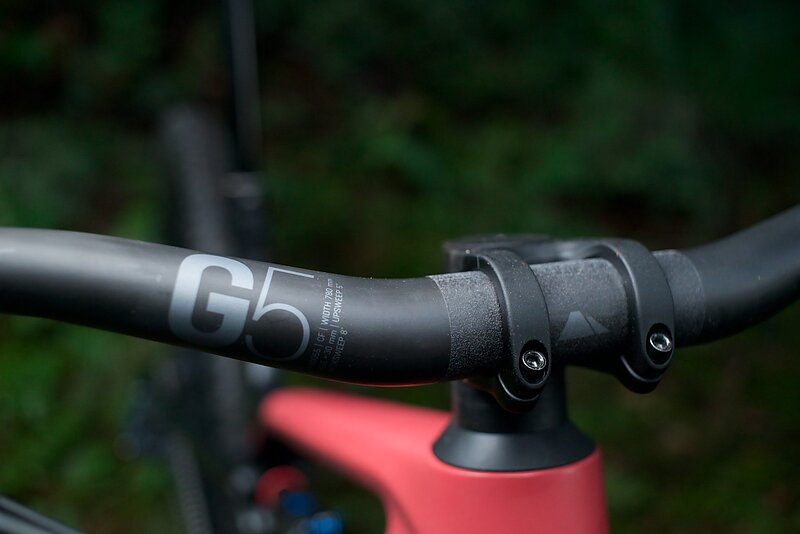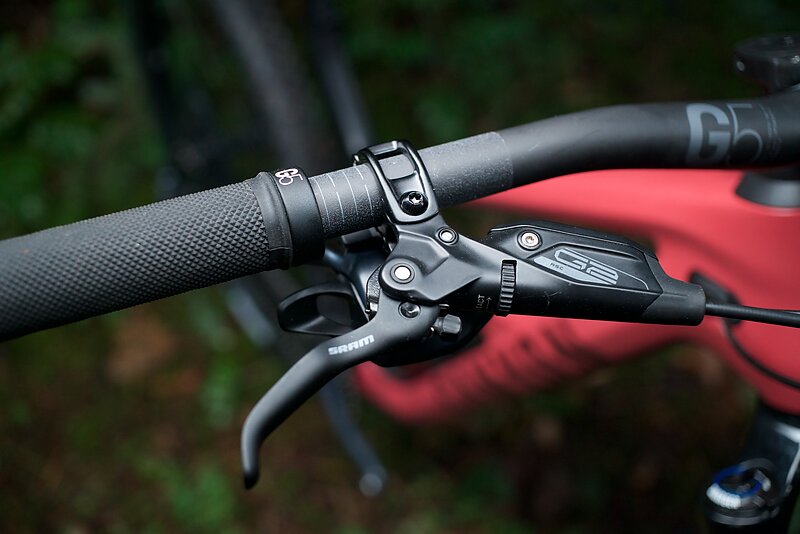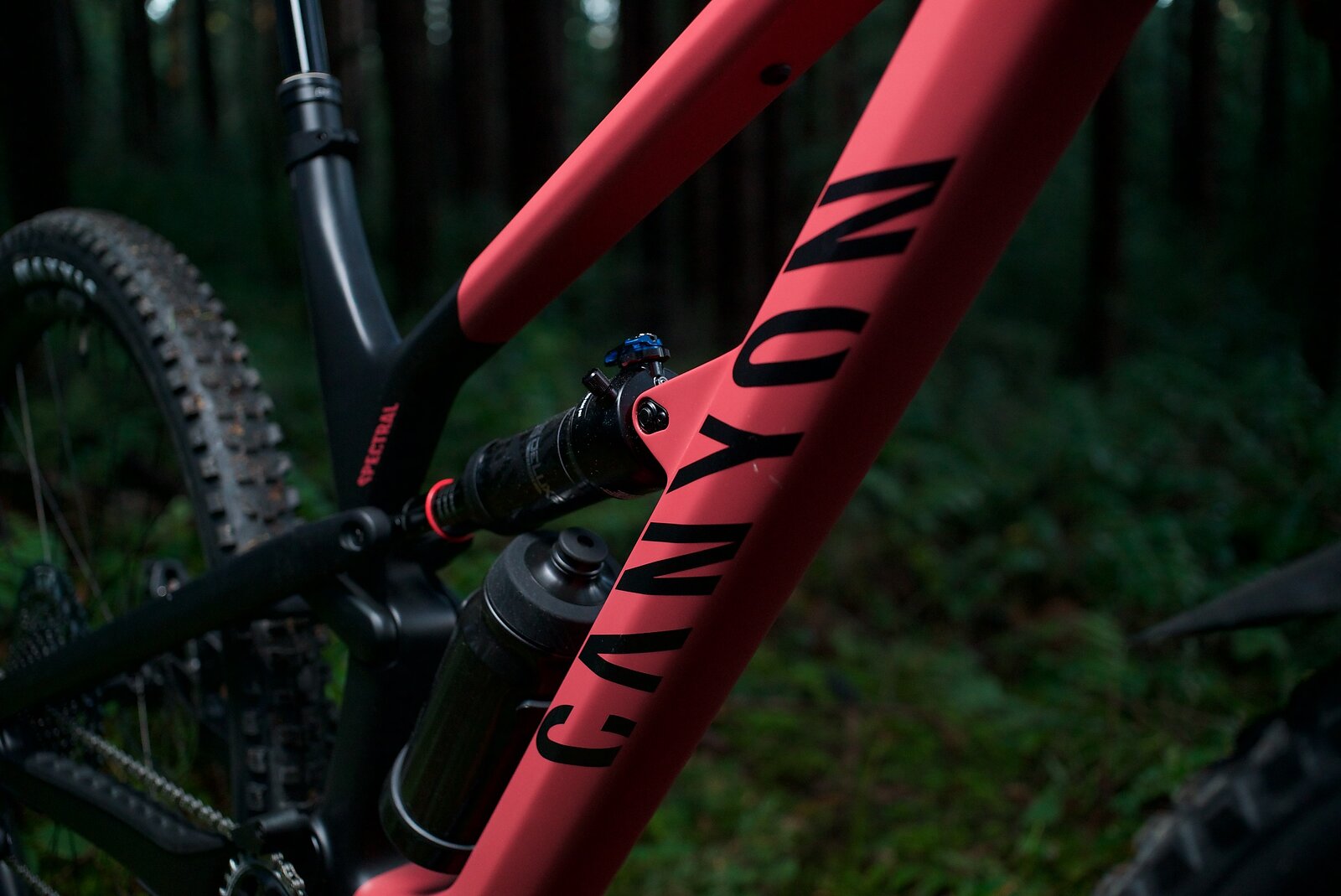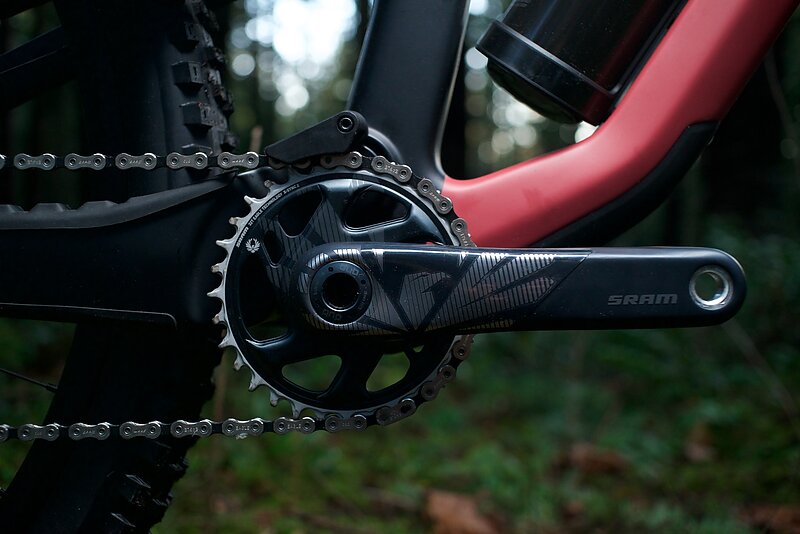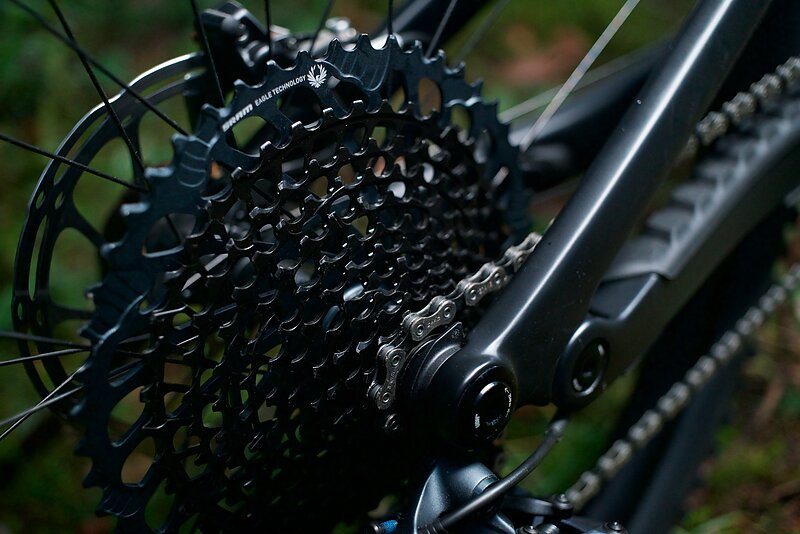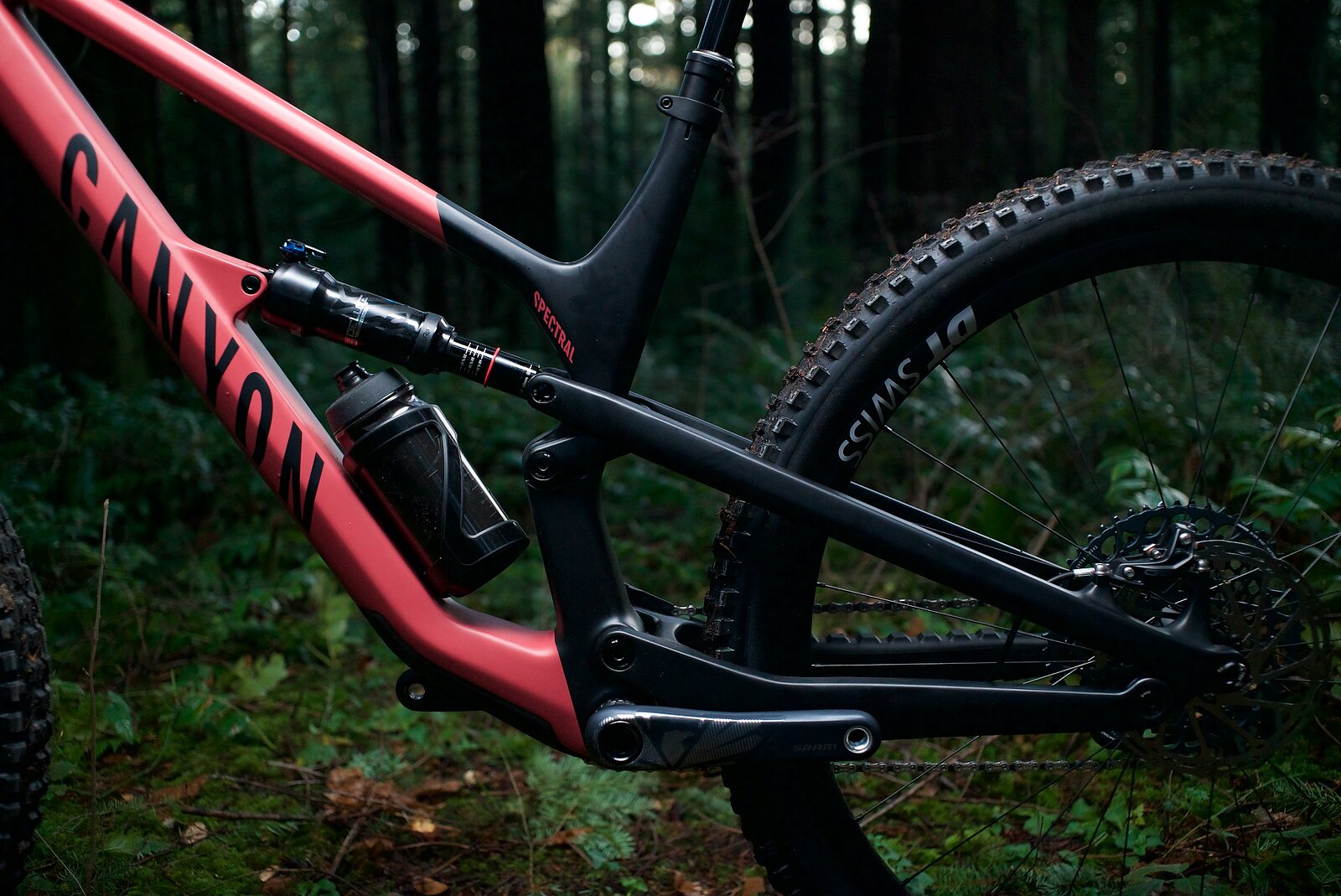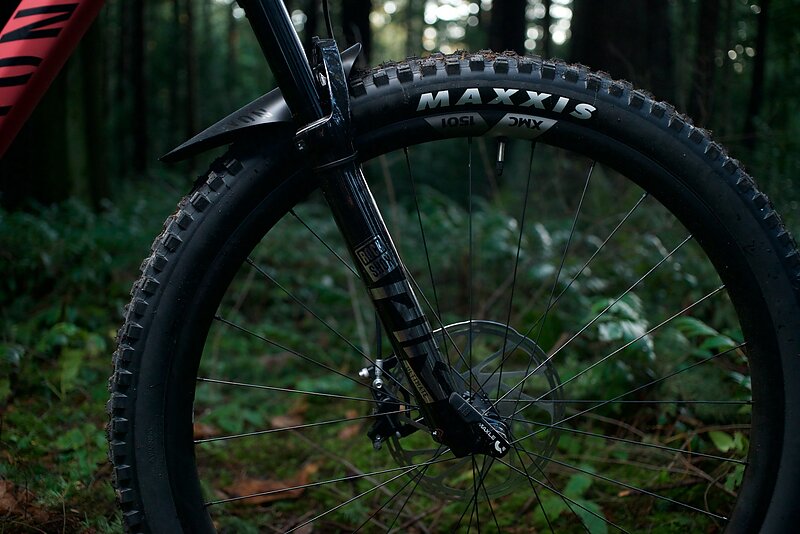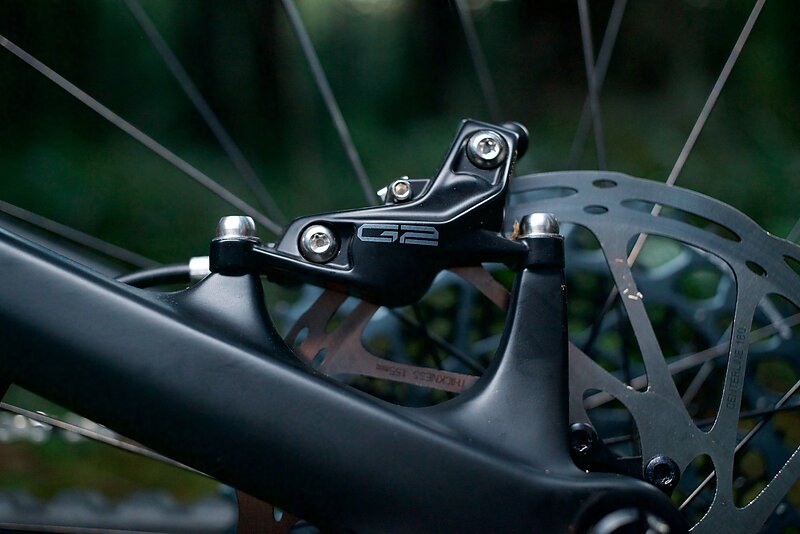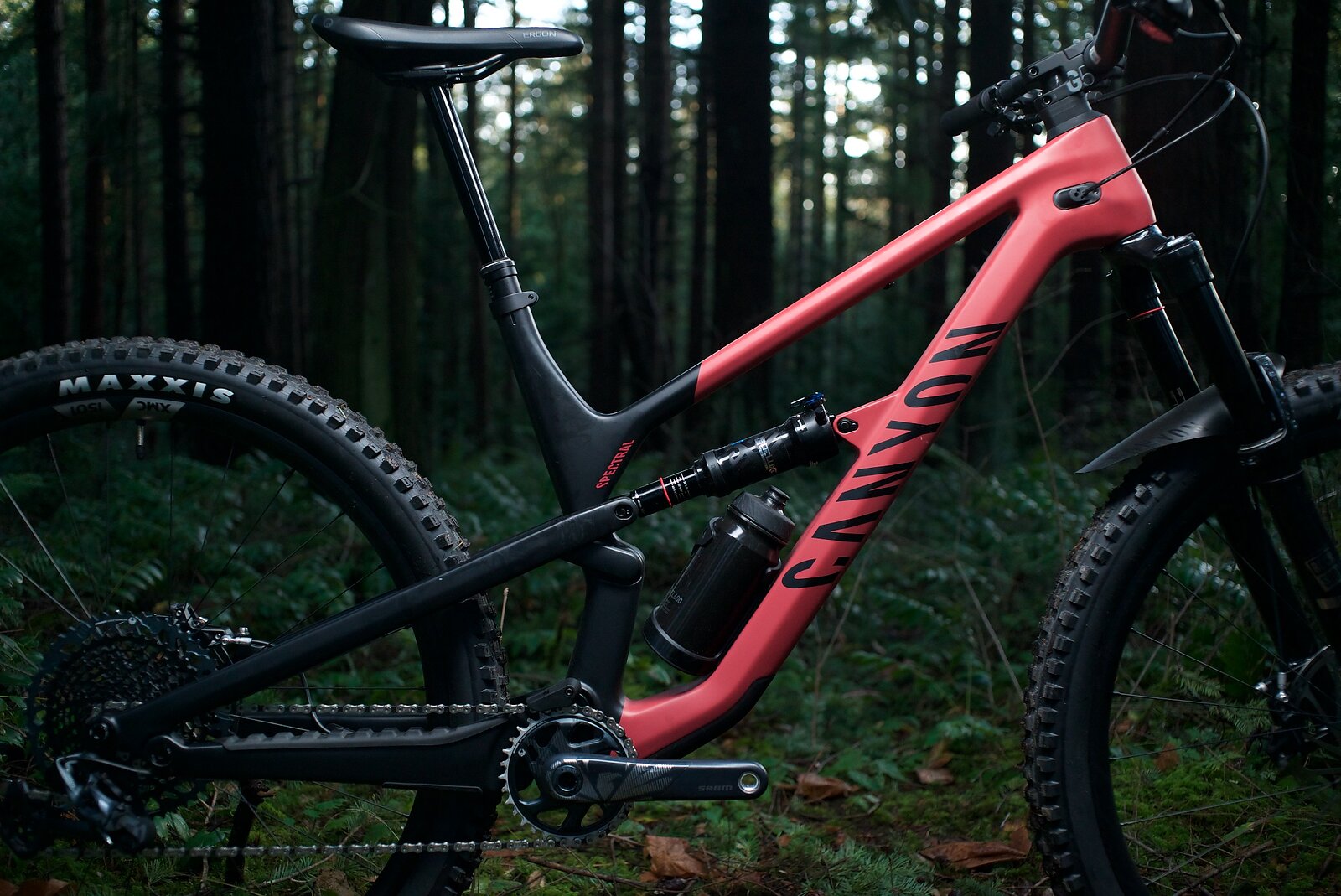 However, I was immediately pleased to discover that pedaling the Spectral is a joy. Whether I was climbing steep backwoods trails, flat sections covered in slick roots or mid-cadence road climbs, the Spectral always encouraged me to pedal a bit harder. A distinct lack of squat from pedaling input made the bike climb with a sense of urgency that I've only felt before on bikes with less suspension. Adding to this speedy sensation was the lightweight component spec—smart choices such as carbon cranks help minimize weight and add to a drag-less feel on extended uphills. The Spectral's generous 437-millimeter chainstays and 485-millimeter reach also added to the bike's pleasant climbing nature by keeping my weight distribution centered and stable on heinously steep singletrack approaches.
While descending, the agile nature of the Spectral encouraged me to look for roots and compressions to pop over. This bike truly felt like an extension of my arms and legs while descending with its snappy response to subtle inputs. It's not a magic carpet ride down the mountain, but rather a thrilling go-kart that encourages you to be creative with your lines. The proportions of the Spectral—the reach, chainstays, bottom bracket height and headtube angle all felt as if they'd been designed to provide the most control at any speed. You can point this bike straight down the trail and let the suspension chew up the terrain, but it's so much more rewarding to be hyper-specific about line choice and look for extra credit features along the way.
The Canyon Spectral 29 CF 9 lives up to its promise as being the ultimate single-bike quiver. I felt just as comfortable dropping in on any double-black trail as I did pointing the Spectral up technical climbs. This bike taught me that 150 millimeters might be the Goldilocks zone for travel. If you're looking for a bike that feels great on any trail, don't pass up a chance to ride a Canyon Spectral.
Canyon Spectral 29 CF 9 - $5,999