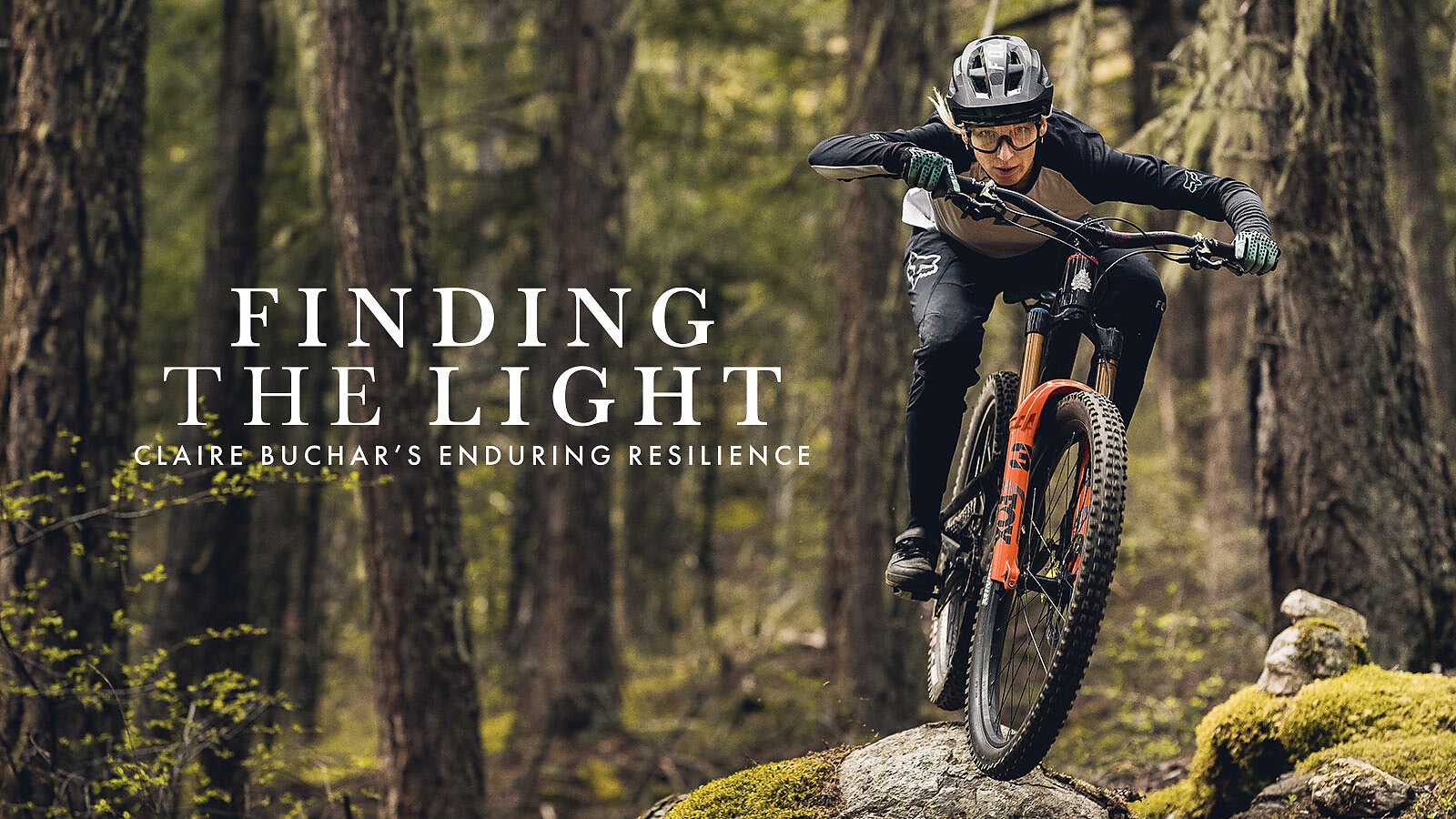 Six years ago, in the damp and dense forests of Haida Gwaii, an archipelago off British Columbia's west coast, Claire Buchar sat around a campfire with friends.
They were on a "soul trip," as she called it. It was a pilgrimage to get grounded after a busy season of bike-centric travel, juggling events and coaching. She felt like they had escaped to this peaceful place at the perfect time.
Claire absentmindedly picked at her leg, where yet another tiny shard of glass was making its way to the surface—a souvenir from a car accident she had barely survived years earlier. Over the flames, she talked about her desire to return to easy relationships with her bike, life and friends, and she questioned what balance might look like. Occasionally visible in the flickering light was a simple line drawing of a cedar branch tattooed on the inside of her right arm, a reminder of the special connection to nature she shared with her mom and of the tragedies that drove her to become an elite World Cup racer. Under the stars that night and surrounded by familiar spirits, Claire edged closer to a new way of living.
Words by Danielle Baker
For residents of western North Carolina, a mention of the town of Canton will likely spark thoughts of the massive paper mill that has operated there for more than a century.
On any given day, depending on how the wind is blowing, the plant's presence can be felt from miles away. While outdoor recreation helped fuel the economies of many neighboring towns, Canton has been known mostly for its industry. That all changed in April of this year.
On a sunny spring Saturday, the mayor and town manager were joined by about 1,500 people to celebrate the opening of Berm Park, a free public bike park. In the middle of the crowd, standing alongside his bike, was the reason the park had come to be. Seth Alvo, creator of one of the world's most popular YouTube mountain bike channels, was proudly watching one of his dreams being realized. And the fulfillment of this dream might well have established a new paradigm for the building of free public trails.
Berm Park, a bike-specific playground within the larger Chestnut Mountain Nature Park, marks a new era in the funding and building of trails by tapping into the generosity of a dedicated online community and then working tirelessly to rally government officials, private citizens and nonprofit agencies toward a common cause. It's also a manifestation of Seth's belief that if you want something done, you just have to do it with the help of your friends.
Words by Kristian Jackson | Photos by TJ Kearns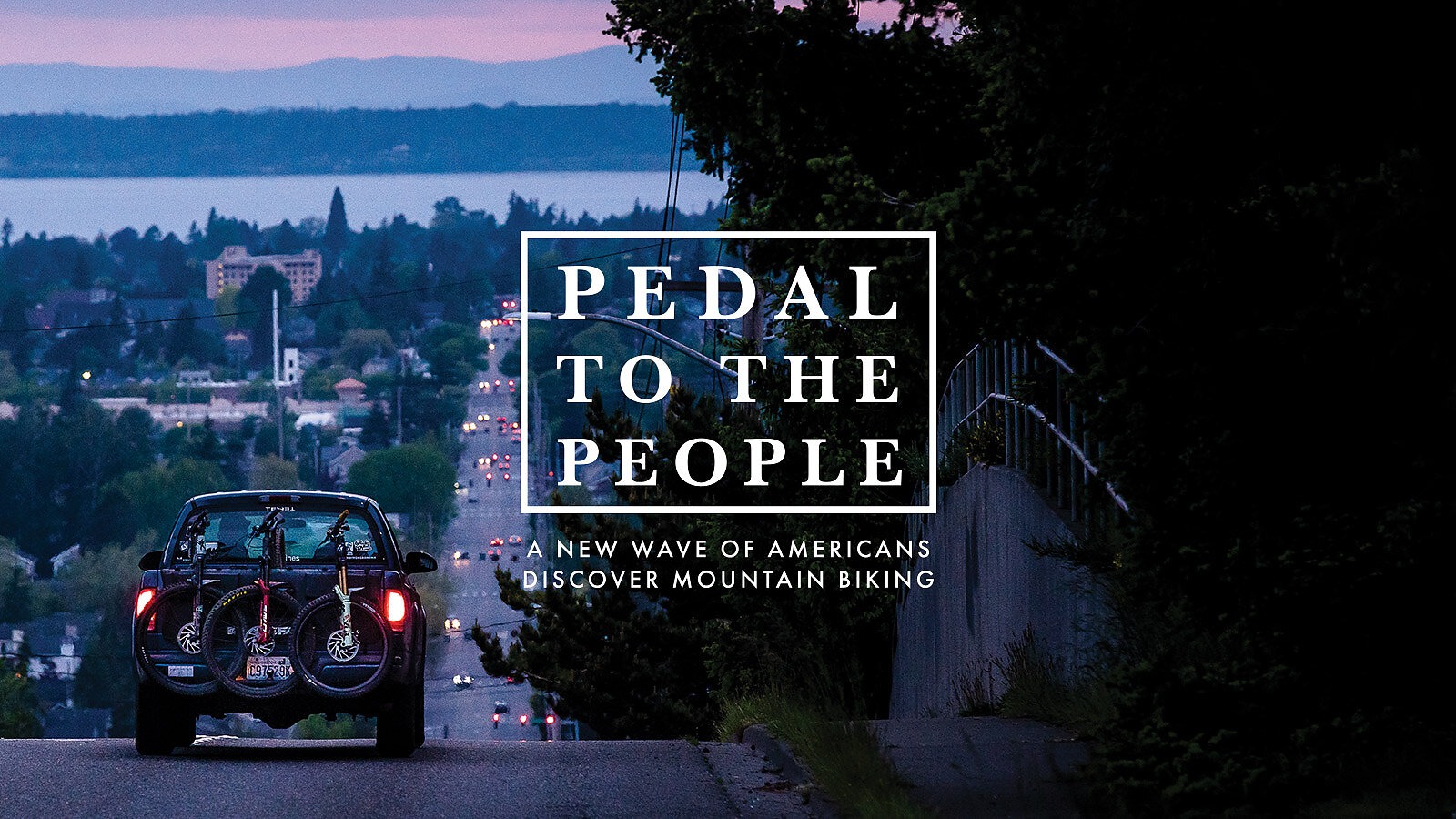 If 20th-century American recreation conjures visions of baseball fields, soccer balls and playgrounds, then the 21st may well be defined by the rise of trails, kneepads and pumptracks.
Once content with shoveling tax dollars toward expensive community swimming pools or tennis courts, record numbers of everyday people are turning to the modern mountain bike as a viable tool for reshaping the economy of towns emerging from an era of outdated industrial practices, or as a gateway to healthier living.
This movement has been simmering since the mid-2000s, a period in which small bands of dedicated riders began to finally make meaningful inroads with local land managers after a spate of bike bans took hold across the United States and largely confined mountain bikers to select plots of subpar trail. Today, stories of bike towns abound—Bellingham, Washington; Bentonville, Arkansas; Moab, Utah; East Burke, Vermont; Brevard, North Carolina. But these hallmark hotspots, which garner ample attention in mainstream mountain bike media as well as general news outlets, are just the tip of the proverbial trail spear. Aided in part by throngs of Americans flocking to the outdoors to safely recreate during an unrelenting pandemic, demand for new trails and use of existing ones have never been more pronounced. The International Mountain Bicycling Association (IMBA) reports land managers have tracked anywhere from 100-to 500-percent increases in trail use during the past two years. This groundswell is leading to crowding at established trailheads, swarms of mountain bikers at new ones and calls for more infrastructure in areas where riders must drive long distances to get their fix.
Words by Ian Terry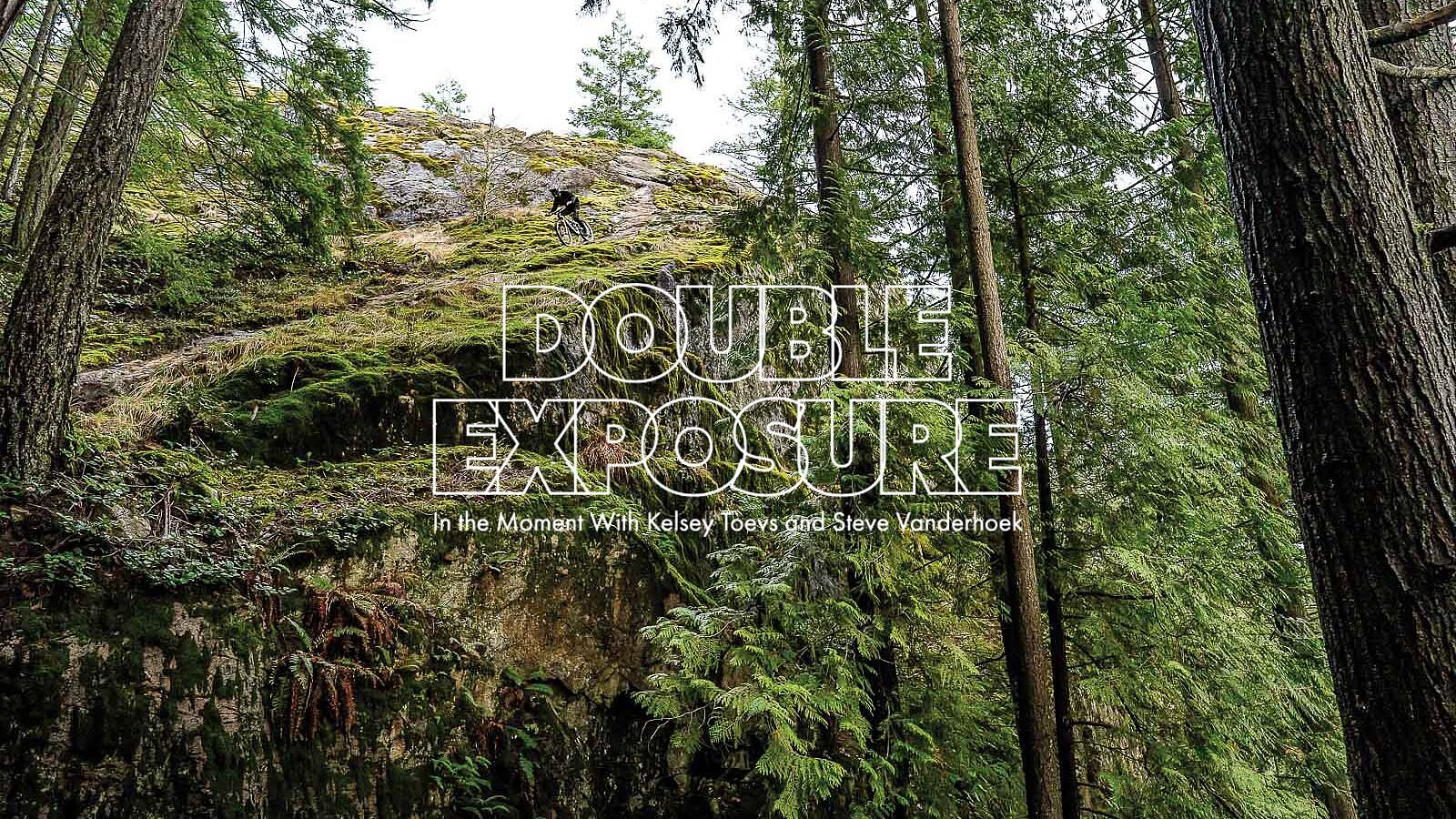 By this point, hundreds of thousands have seen North Vancouver-based freerider Steve Vanderhoek charging some of the most consequential lines ever filmed on the North Shore in Scott Secco's visual opus, "Risk Is Reward"—a raw and muscular salute to freeriding's perilous past and uncompromising present.
The short film itself is a triumph, offering perspectives that drive home the abject risk taken by Vanderhoek while drawing cinematic parallels with his work as a firefighter.
Watch the short film over and over (and you should!), one thing you won't see is the unshakable solidarity of Vanderhoek's partner, Kelsey Toevs, a professional photographer who helped him with builds and stood by, stone-faced, as he guinea-pigged unfathomable features. She also documented some of Vanderhoek's boldest moves with her camera, in an unflinching display of vicarious courage. Here is a gallery of Toevs' images, complete with her thoughts from the moments when she captured them.
Photos by Kelsey Toevs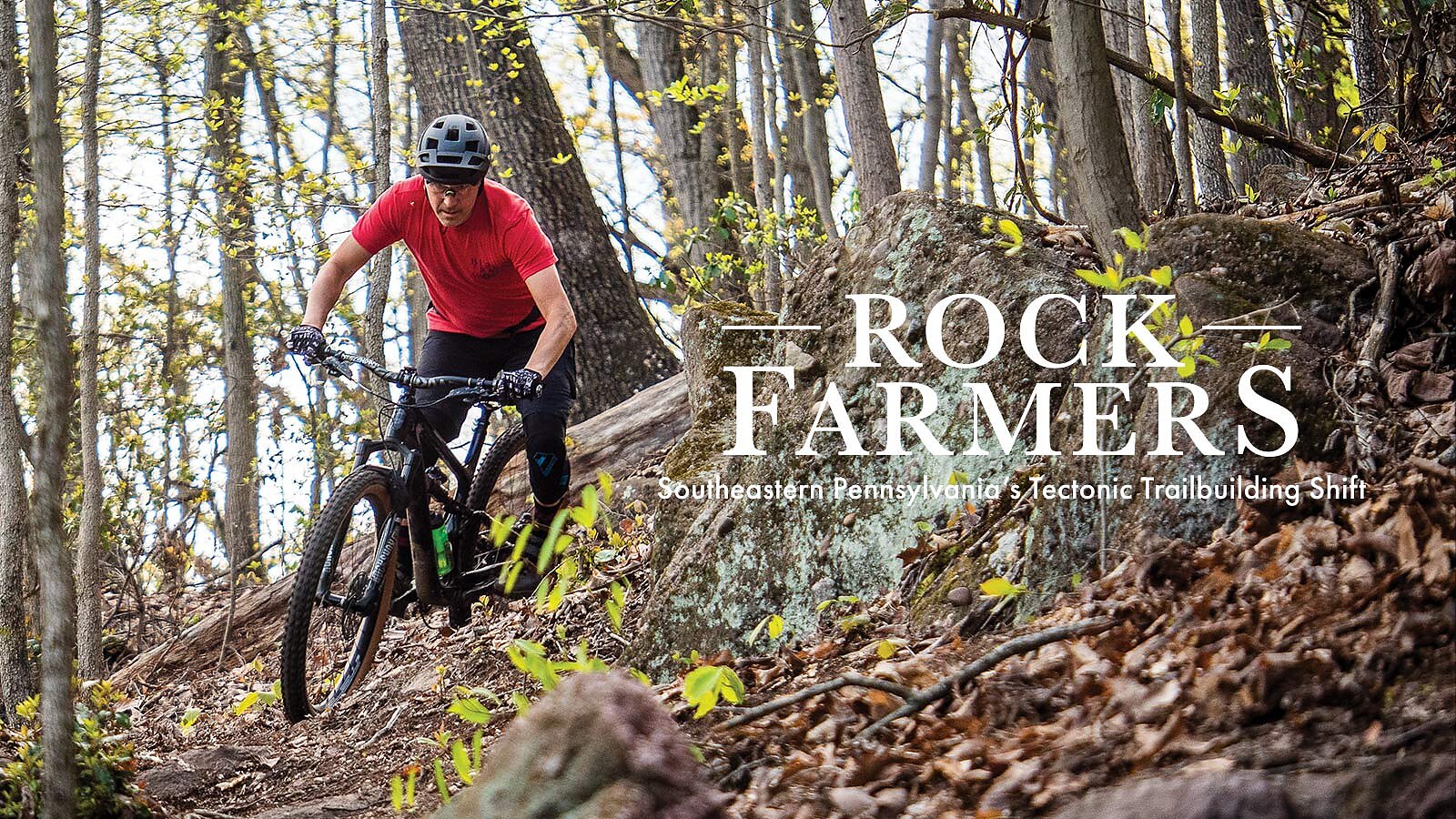 Pennsylvania has a reputation among mountain bikers as a place with too many rocks and not enough elevation. The Keystone State's bitterly cold winters and brutally humid summers com-pound its roughhewn reputation, but resident riders happily embrace these realities and passionate communities are scattered throughout the state. One of the most devoted of these is in Berks County, roughly an hour's drive northwest of Philadelphia.
Bookended by the Appalachian Mountains to the north and the foothills of the Reading Prong to the south, the 866-square-mile county is home to more than half a million people. The county seat and major population center is the small city of Reading, which has long been the area's epicenter of mountain biking. The hills surrounding the town are laced with trails, some of which have been around for decades. For years, events such as the Duryea Down-hill—a short but demanding race from the top of Mount Penn all the way into town—have defined the community. Some of the country's preeminent downhill racers cut their teeth here, most notably World Cup standout and Reading native Neko Mulally.
Words and Photos by Brice Shirbach
Central Ohio is more known for rolling pastures and farming communities than radical riding terrain, but trailbuilders here are known for making the most of vertical relief.
Perhaps nowhere is this truer than in Newark, a quaint town about 40 miles east of the state's capital, Columbus. Mountain bikers here have been quietly scratching in trails for decades, but they've largely flown under the radar, and it wasn't until recent years that Newark started gaining a reputation for gravity-fueled fun.
The epicenter of this activity is Horns Hill Park, situated on a breezy hill that affords sweeping views of the town center to the south. With only 249 feet of vertical gain from the park entrance to the highest point, Horns Hill nonetheless stands out amid its mostly flat surroundings. What the hill lacks in grandeur, however, it more than makes up for in steepness—and creative trailbuilding is transforming it into one of the state's top destinations for downhill and jump trails.
Words and Photos by Brett Rothmeyer
An announcement crackled over a loudspeaker and a crowd of women began moving toward the high point of the bike park at Baker Creek Preserve, home to some of Knoxville, Tennessee's finest trails.
An asphalt jump line shimmered in the midday sun, but not brighter than the glow radiating from those gathered en masse for the first-ever Ladies Hour—an all-female jump jam.
It was the first time the jump line had been closed for a special event and the exuberant turnout made it a success before anyone had even dropped in for a run. A smile was on every single face and laughter could be heard everywhere as the women took turns riding their choice of small, medium or large jumps before pushing their bikes back up to the start ramp and waiting along a fence line for their next run. Some of them were regulars of the bike park, while others were trying the jump line for the very first time.
Words and Photos by Leslie Kehmeier