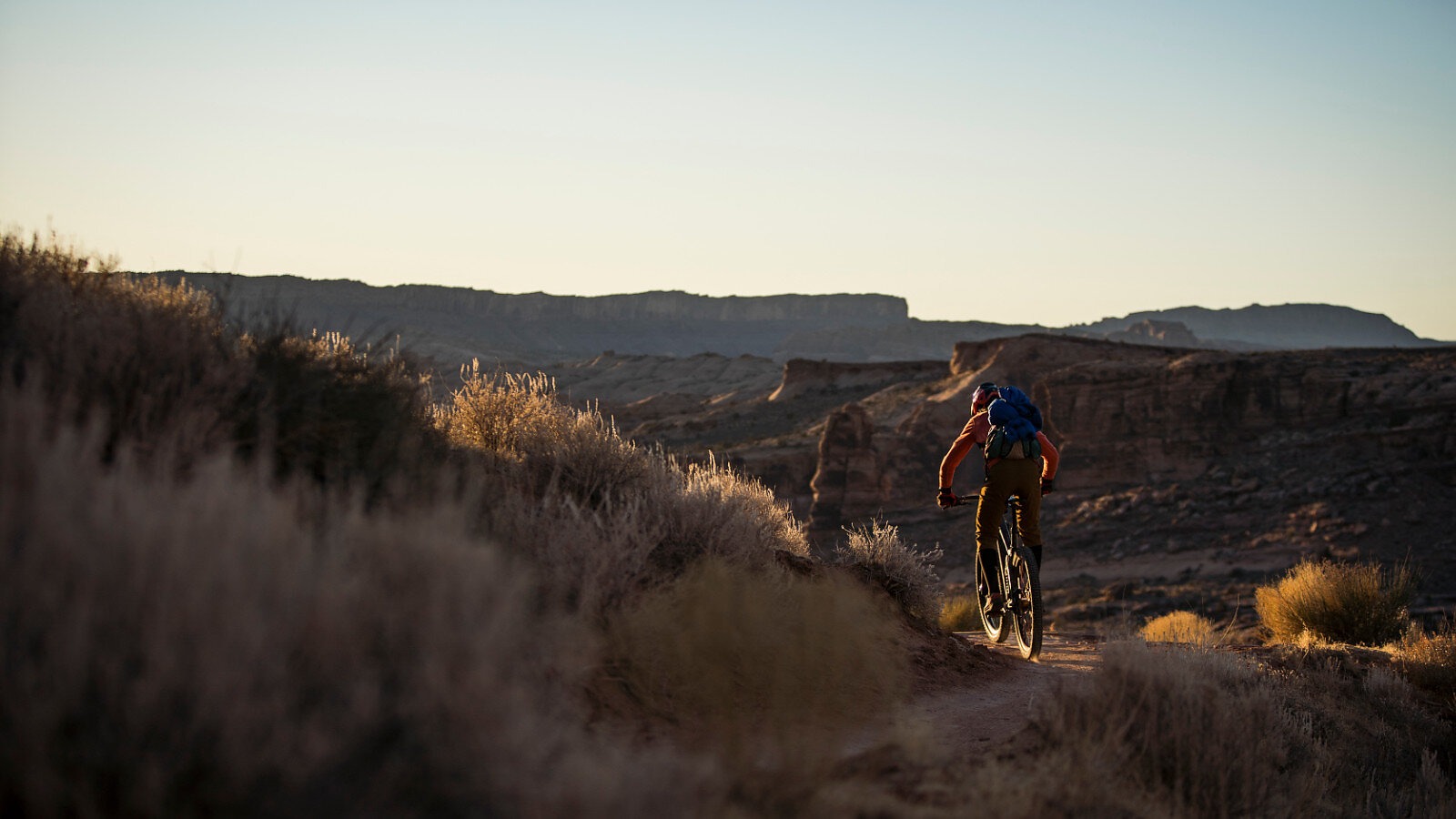 Freehub's 2022 Spring Gear Roundup Gear Ideas for Every Mountain Biker
There are, at least in regions with moderate weather patterns, two types of mountain bikers; those who view the arrival of spring as merely a shift to more comfortable temperatures as they continue their regular ride schedule, and those who view the arrival of spring as a sign to dust off their bike and get reacquainted with local trails.
Regardless of which category you most closely identify with, gear will, to some degree, factor into your coming months—swapping out a tired chain after a long winter of dutiful punishment in harsh conditions, replacing worn out and ragged clothes, or, perhaps, springing for a component upgrade to squeeze yet another notch of performance from your trusty rig as peak riding season kicks into full swing.
The following picks represent a selection of ideas for bringing new levels of enjoyment to your spring and summer mountain bike season.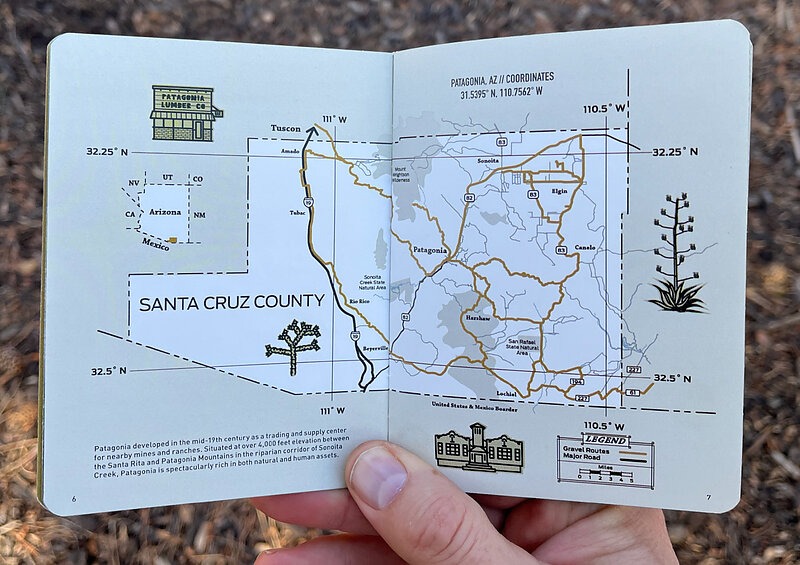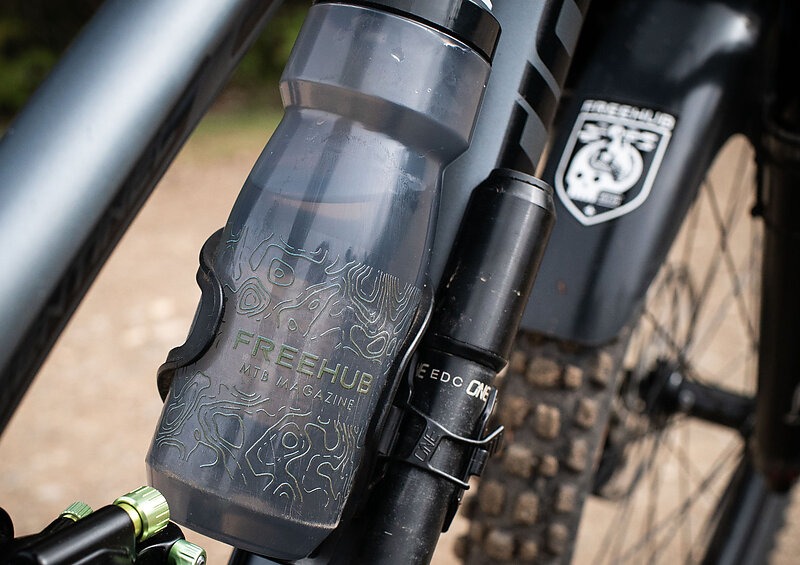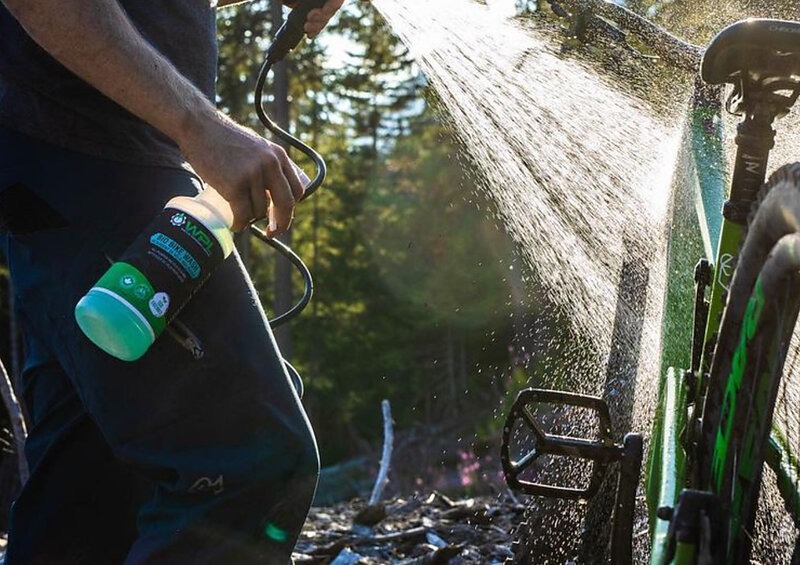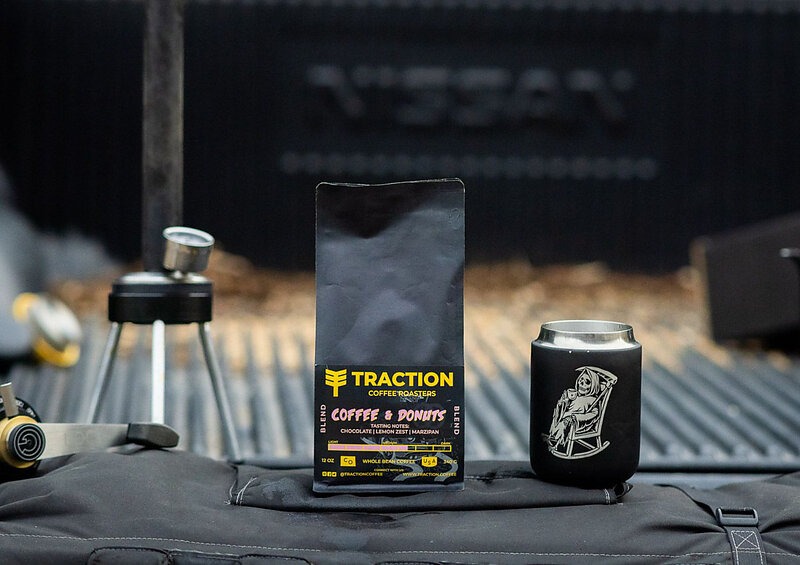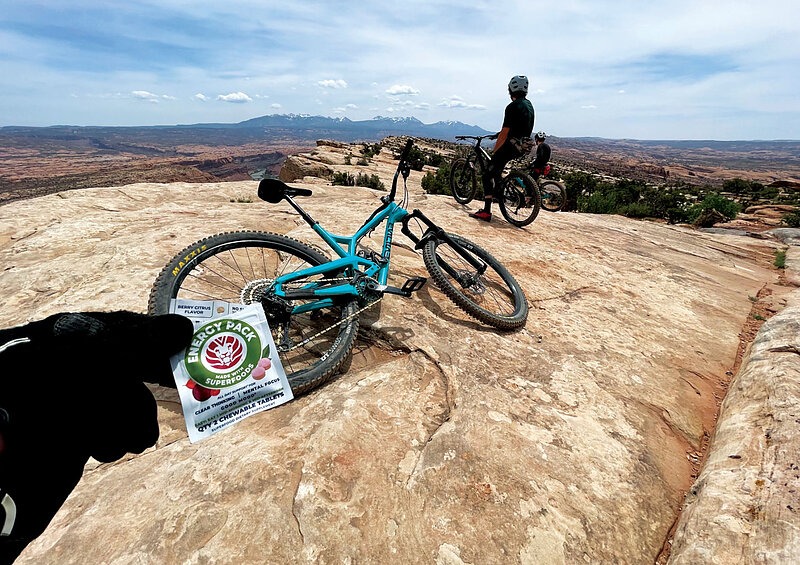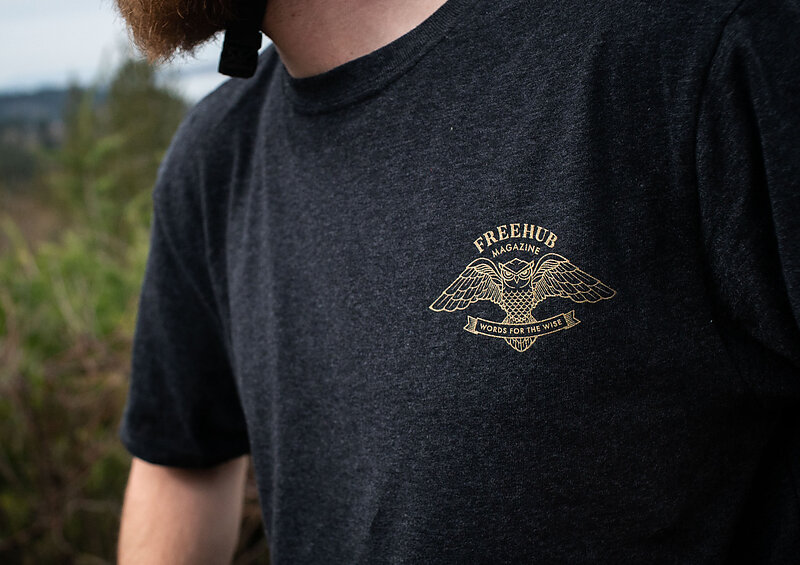 Gifts $10 - $30
1. Gravel Adventure Field Guide - $10 | We love all things print, here at Freehub, and so we were excited to see the team at Gravel Adventure Guide add something tangible to the tech-crowded category of navigation products dominated by GPS units, bike computers and smartphone apps. Fun, elegant design paired with real-world knowledge is a recipe for success in our book. Each field guide includes analog map pages with GPS links to create a hybrid user riding experience.

2. Freehub 24oz Topo Bottle - $12 | Water bottles are often glossed over as an unimportant component of a mountain bike, but we prefer to think of them as tools tasked with delivering the body's most vital sustenance. And, when you think of it that way, you can never have too many bottles. Our 24-ounce Podium bottle is designed to fit a variety of cages, features an easy-squeeze design to ensure more liquid with less effort and comes equipped with a self-sealing cap for less spills and splatters.
3. WPL Bio Bike Wash - $12 | Bio-based bike cleaning and lubrication products just make sense and Whistler Performance Labs has your needs covered when it comes to environmental-friendly maintenance. This 100% biodegradable, non-toxic formula is non-corrosive and free of VOCs and phosphate to keep both the mechanic and their surroundings safe from harm. WPL's products are tough on dirt yet safe on all bicycle materials.
4. Traction Coffee - $14 | One word comes to mind when we think about Traction Coffee Roasters, and it's "core." Traction's coffee beans are roasted by a small, passionate team of people who love riding all bikes. Cool collaborations with other bike-centric brands and really high-quality products make Traction a standout brand in the endless sea of coffee outfits. If you find yourself in Longmont, Colorado, stop by for a heavenly shot of espresso pulled on one of their in-house CNC machined Forge presses.
5. VOKE Energy Tabs - $28 | You can't always have easy access to your favorite external energy source. That's where Voke Energy Tabs come in handy. These small, easy to transport tabs are made from plant-based sources that won't leave you feeling jittery. With superfoods backed by more than 25 independent studies, Voke will help you maintain all-day mental energy, laser focus and an upbeat mood.

6. Freehub Words For The Wise Tee - $29.95 | Owls are regarded as wise animals. We can't promise our Words For The Wise t-shirt will make you smarter, but we can guarantee you'll look sharp wearing it at your favorite post-ride hangout spot. This 100% recycled tee is a fifty-fifty blend of post-consumer PET and up-cycled cotton which makes for a durable layer with a buttery-soft feel.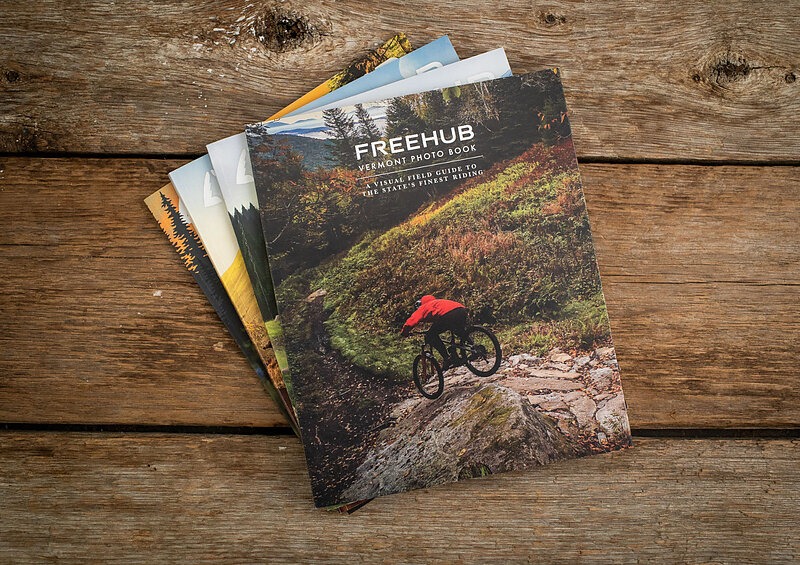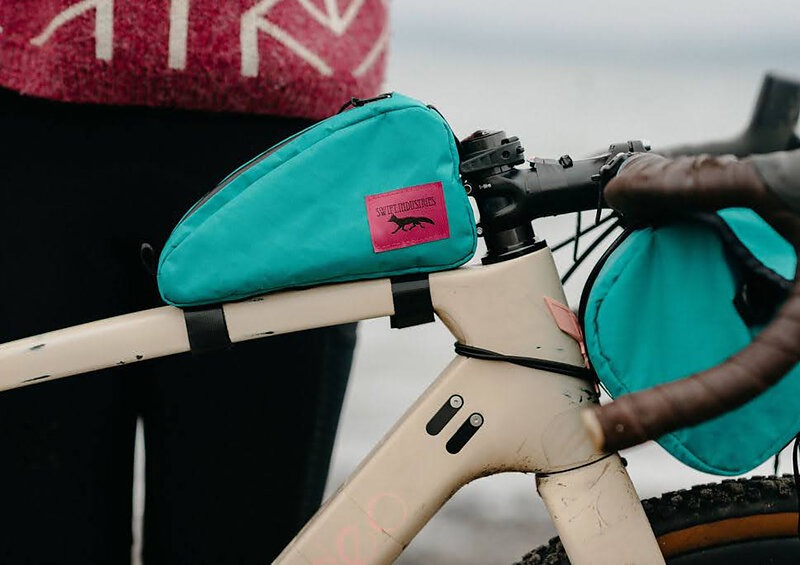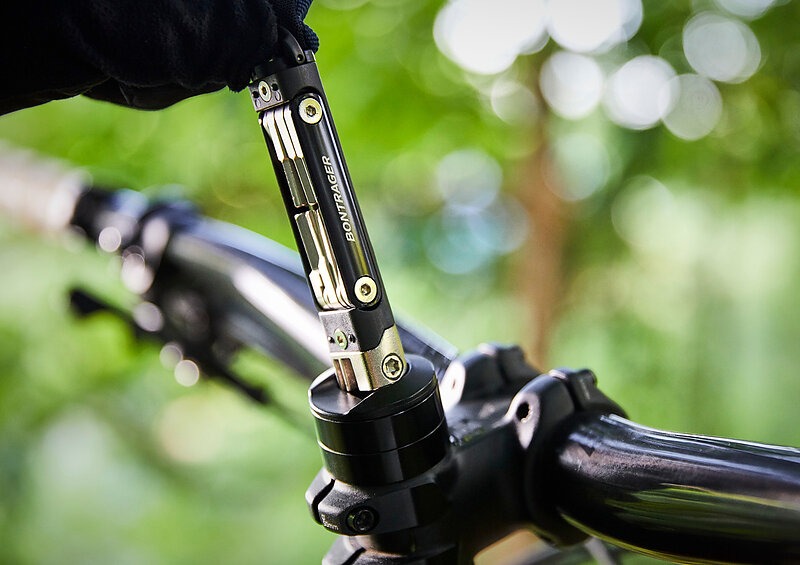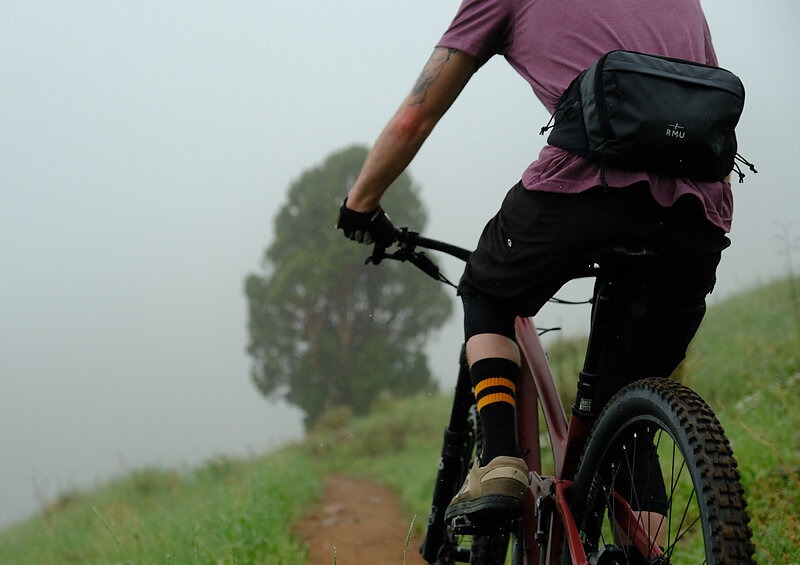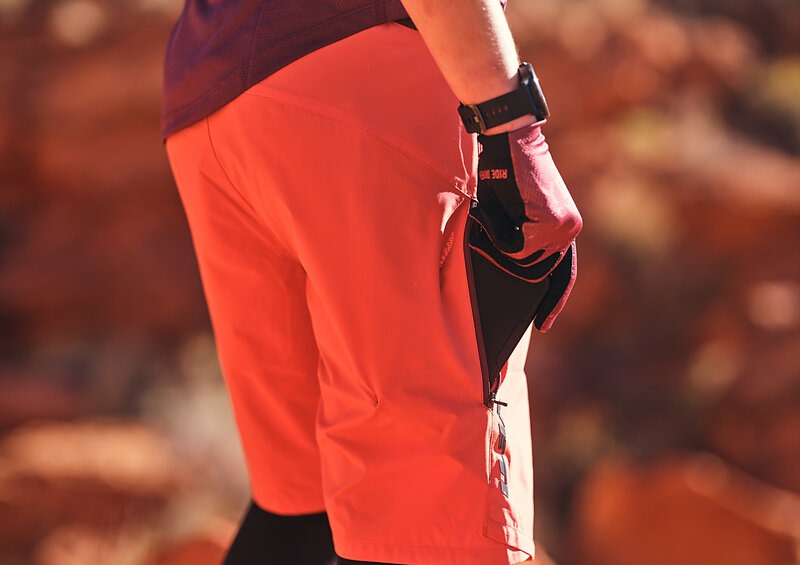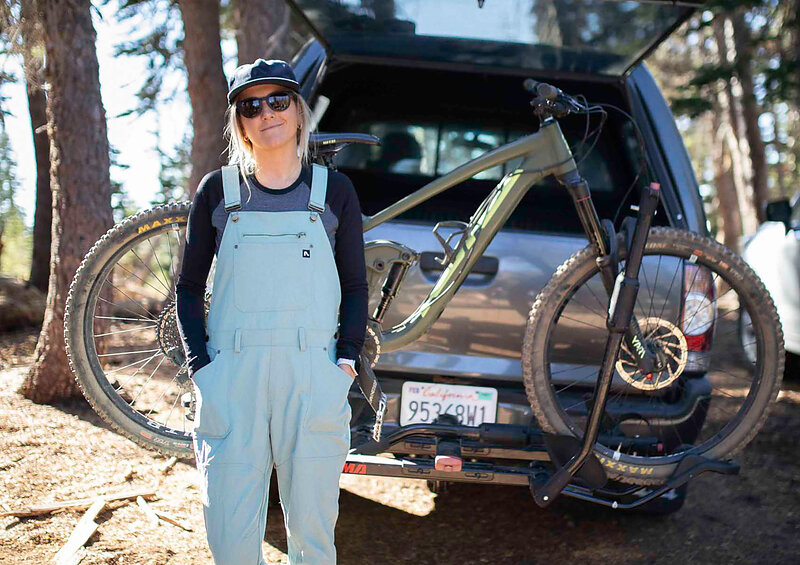 Gifts $50 - $120
7. Freehub 1 year Print Subscription - $50 | We take pride in presenting an in-depth look at our sport by way of four meticulously crafted journals delivered to your mailbox each year. No software, apps, NFTs, online doo-dads or dongles are needed for reading, just a subscription and a desire to disconnect and absorb the best of the best mountain bike storytelling at your own pace. A one-year subscription to Freehub magazine saves 23% off the cover price. Or, better yet, sign up for auto-renew and never miss another issue.
8. Swift Industries Moxie Top Tube Bag- $52 | Top tube bags are great for one thing: Snacks! A wise person once said "eat before you're hungry and drink before you're thirsty"—a simple rule for fighting the inner hangry that lives in all of us. Not only does Swift Industries' Moxie top tube bag have plenty of room for snacks, it's made of recycled polyester with each bag containing roughly two plastic bottles removed from polluted rivers.
9. Bontrager BITS MTB Integrated Tool- $75 | Don't ever go for a bike ride without tools because you never know when you'll need them. Bontrager's BITS system combines a multi-tool, chain breaker and master link into one tool fully integrated with your bike so you will never be without it. It's a foolproof way to never be caught unprepared again.
10. RMU 5L Fanny - $80 | RMU's fanny pack oozes quality. Constructed with waterproof materials, the Fanny 5L has enough space for essentials to make a backpack unnecessary for all but the longest outdoor excursions. Aluminum hardware, a bright interior and a stowable bottle pocket round out a bag that punches above its class. And, as of Summer 2022, RMU's fanny packs are made with 95% recycled materials.
11. Yeti Cycling Apparel Women's Palisade Short- $95 | Yeti came out swinging with their latest apparel line. Every piece looks great and is packed with refinement to help make your next ride comfortable. The Palisade shorts use four-way stretch fabric, feature a gusseted crotch and implement a yoga-style waistband to ensure ultimate comfort for long rides. Two open-hand pockets and a side zip for your phone offers plenty of storage space as well.
12. Fly Low Trail Works Bib - $120 | Overalls never seem to go out of style. Fly Low has created a durable pair of overall bibs to suit any situation with articulated legs for comfort and triple-needle stitching for durability. From the work site to the campfire to downhill laps, these bibs will keep you protected while looking fly.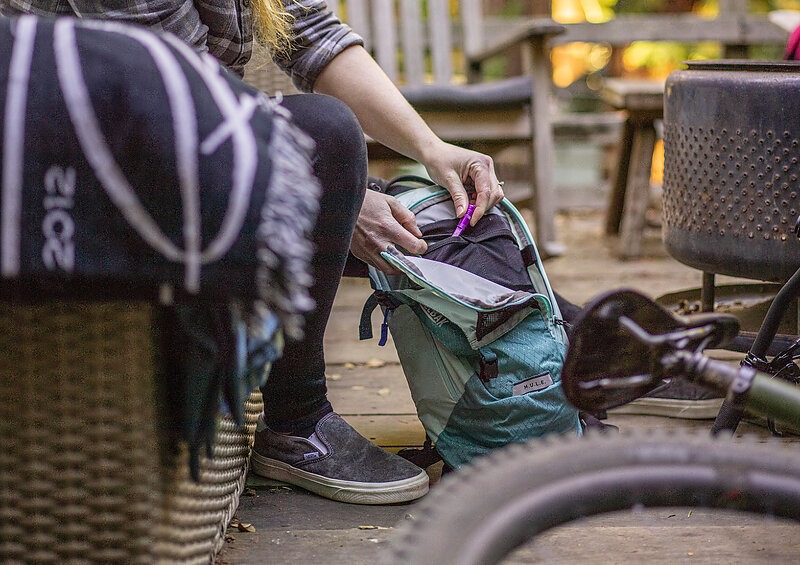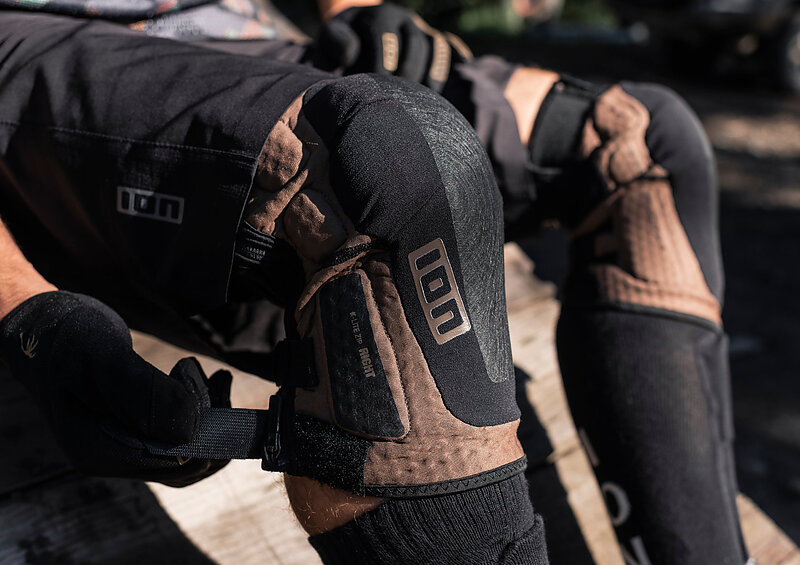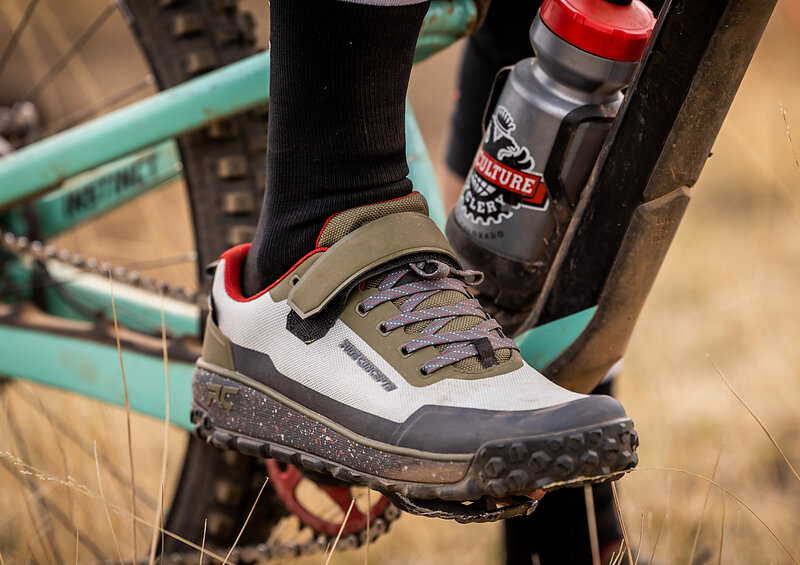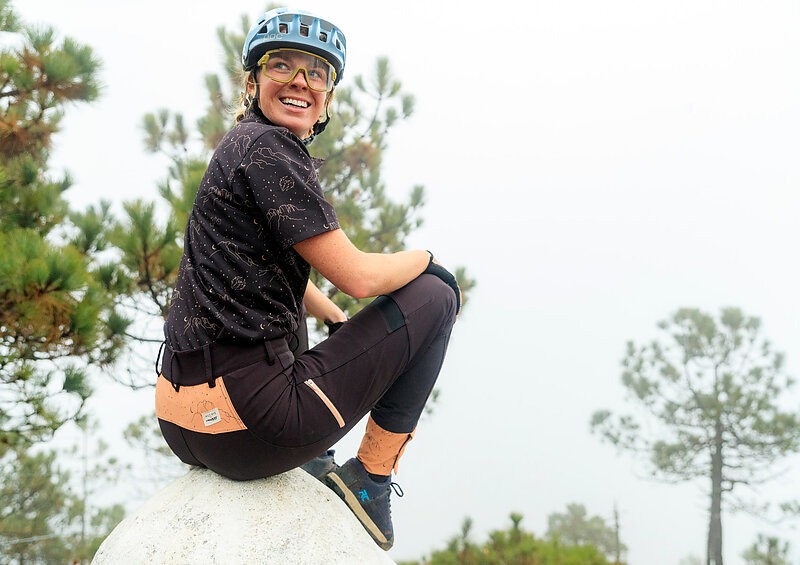 Gifts $120 - $190
13. CamelBak M.U.L.E. Packs - $120-$140 | CamelBak started making bags in 1989, so it's safe to say they know a few things about outdoor pack design. Integrated hydration comes standard in the M.U.L.E. lineup of mountain bike bags, which feature multiple size options as well as women's specific fits to ensure you will find the perfect backpack for the coming ride season.
14. Ion K-Lite Zip Knee Pads -$130 | There's nothing worse while pedaling than a knee pad that consistently slides down. The Ion K-Lite knee pads offer comprehensive protection while remaining comfortable and stable during longer rides. A sturdy, top ergonomic strap keeps the pad secure while an ultra-aramid fiber prevents tears and ensures long term durability. The K-Lite pads come in zip or non-zip models, offering further customization.
15. Shimano GR9 Flat Shoe- $170 | Finding a pair of shoes that offer a solid connection to your bike and ground is one of the most important aspects of mountain bike equipment. The Shimano GR9 shoe has all the bells and whistles for a solid connection plus the added bonus of an ankle gator to keep out dirt. The GR9 comes with Shimano's new ULTREAD gravity sole technology with a hexagonal tread pattern. Different tread patterns on the heel and toe of the shoe ensure ample grip for hike-a-bike situations.
16. Specialized Ambush 2 Helmet - $180 | Specialized gave the Ambush a complete redesign for 2022—a dedicated storage spot for sunglasses and a fixed visor are two notable updates. This has to be one of the most comfortable helmets we have ever worn while still offering full coverage and protection. Multiple adjustment options and MIPS SL helps refine fit for any number of head shapes. Dual density EPS foam ensures a lightweight helmet while earning it the highest five-star Virginia Tech helmet rating.
17. Ride Concepts Tallac Clip Shoe - $180 | Ride Concepts launched in 2018 and have since become a force in the mountain bike shoe market. The Tallac and Flume (women's version) are extremely comfortable shoes that feature a seamless Cordura stitch-free outer shell. D3O is incorporated throughout for impact absorption as well, a feature found in all Ride Concept's shoes. A strap at the top of the laces helps prevent tangles and Boa options are available in both clip and flat versions.
18. Wild Rye X Pivot Sedona Nights Freyah Pants - $189 | Wild Rye is a brand born from a desire to offer women better products for adventuring outdoors. The company offers snow and bike apparel designed by women for women. The Freyah pant is made from Durastretch 4-way stretch nylon and is ready for all season riding or for any other sport requiring a comfortable and lightweight pant.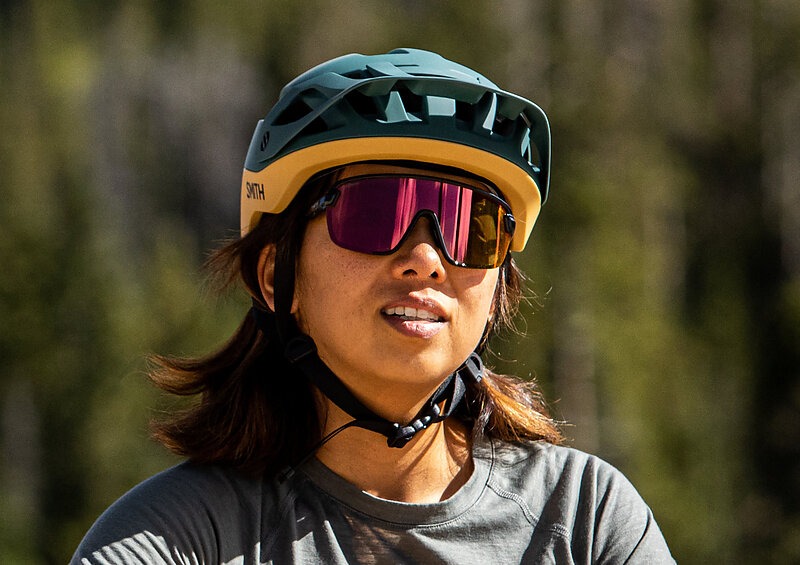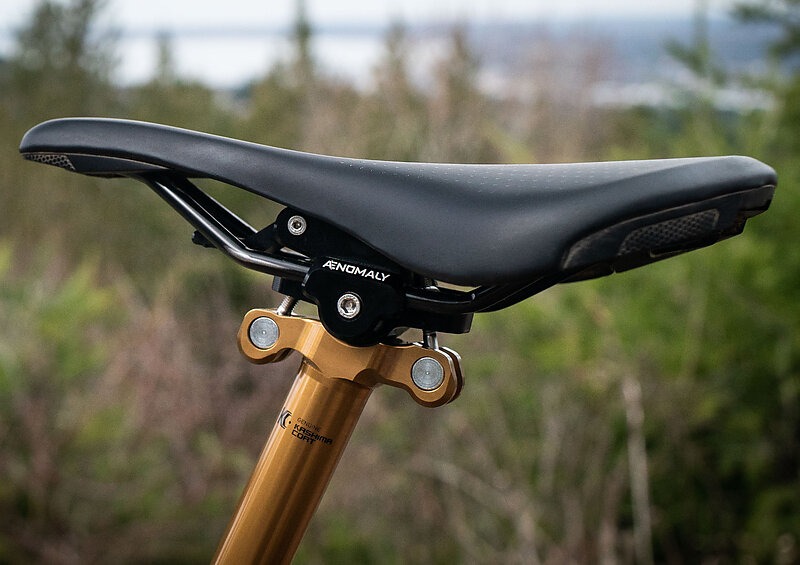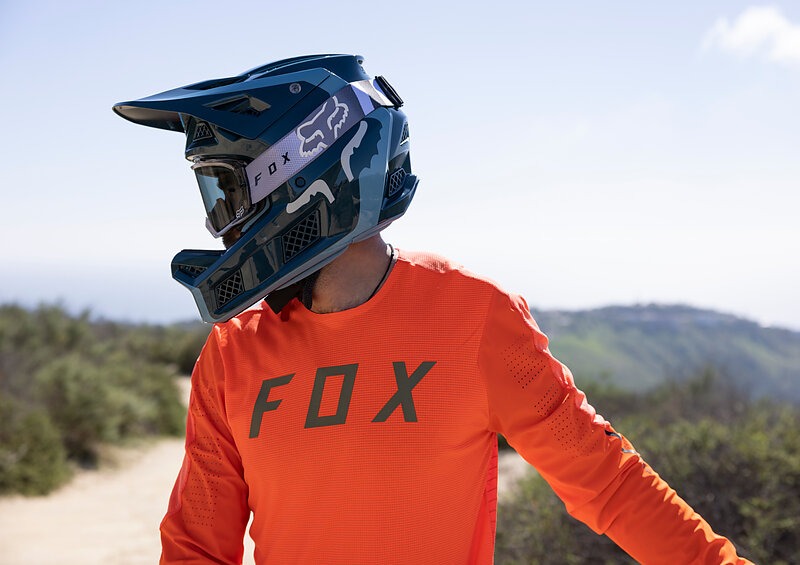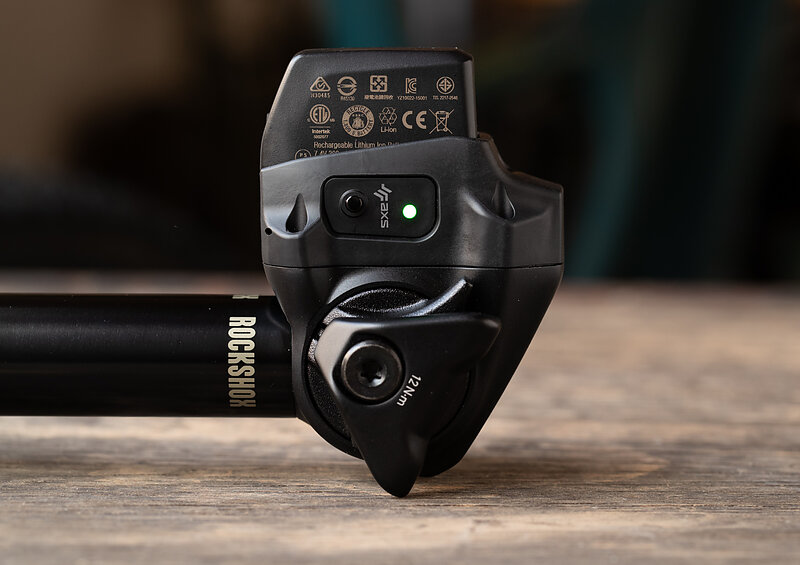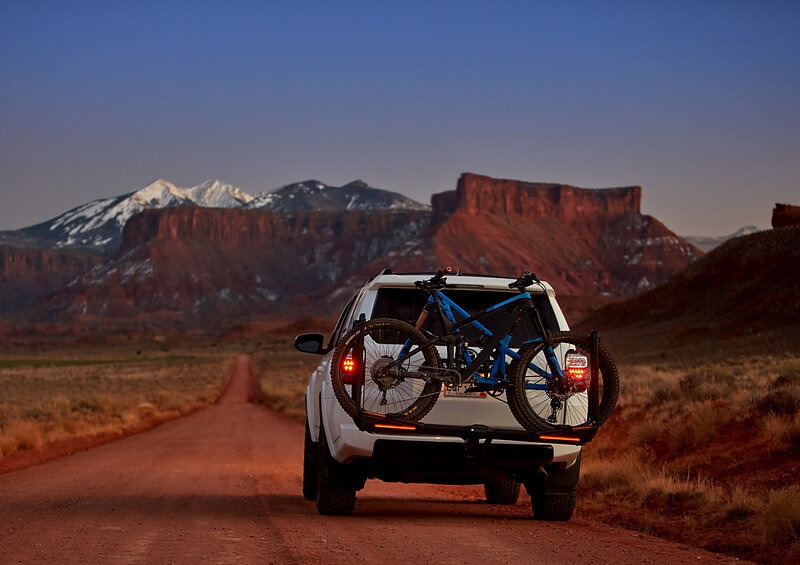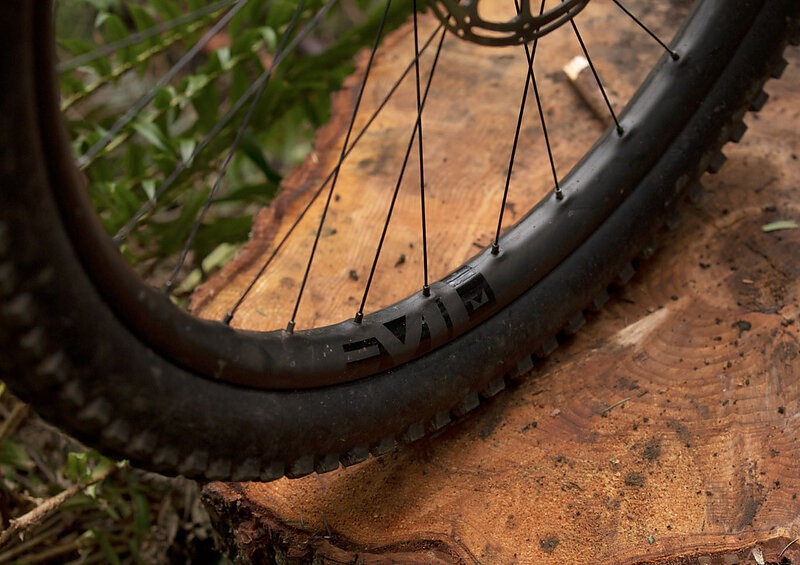 Gifts $200 - $2,500
19. Smith Bobcat -$209 | The Smith Bobcat glasses offer a large coverage area optimized for any outdoor adventure requiring an extra large field of view. The Bobcat's frame is made from bio-based materials and comes with two lenses, Chroma pop to enhance contrast and a good ol' classic clear lens. The Bobcat is a do-it-all type product helping to keep your eyewear collection lean and mean.  
20. Aenomaly Switch Grade -$245 | If you find yourself climbing steep logging roads, hitting big jumps and pedaling for miles all in one ride, then the Aenomaly Switch Grade might be for you. The Switch Grade allows you to optimize your seat angle with one finger on the fly. Compatible with most popular and aftermarket two-bolt style seatposts and made from CNC-machined aerospace grade 7075 T6 and 6061 T6 aluminum, the Switch Grade is built to last.
21. Fox Racing Rampage Pro Carbon -$499 | Let's face it, crashes happen. To minimize danger, nothing beats the comfort and peace of mind that comes from riding a full-face helmet. Fox Racing's latest helmet, the Rampage Pro Carbon, is lightweight and MIPS-integrated to keep your brain safe for when things get out of control on your favorite gravity-based trail.
22. RockShox Reverb AXS -$800 | Bikes are, at heart, simple machines. Some new technology, however, can even add further simplicity to your ride. RockShox's Reverb AXS dropper post offers you a chance to add some cutting edge technology to your age-old pedal machine. No cables also make for a cleaner looking cockpit and easier setup than traditional cable-actuated posts.
23. KUAT Piston Pro X Bike Rack -$1,389 | Bike racks have come a long way during the past few years. Modern mountain bikes are full of carbon and fancy components that you want to keep protected. Kuat's latest Piston Pro X rack keeps the contact points to your tires and helps keep your bike clean and scratch free. The rack's integrated LED tail lights solve the problem of a fully loaded rack blocking your car's brake and turn signals, and tool-free adjustments ensure an easy fit for all bikes.
24. Evil Loopholes Wheelset -$2,200 | Recyclable wheels? Made in North America? Lifetime warranty? Yup, that's right. Evil's Loopholes are more than just a wheelset, they are a forward-looking way of making bike components. Available as 29-inch hoops, the Loopholes are boost and super boost compatible. A plethora of decal color options are also available to suit your bike's color scheme. Spice up your ride with a wheelset that will last a lifetime.
And be sure to check out the Freehub Store for more merchandise and magazine subscription options.