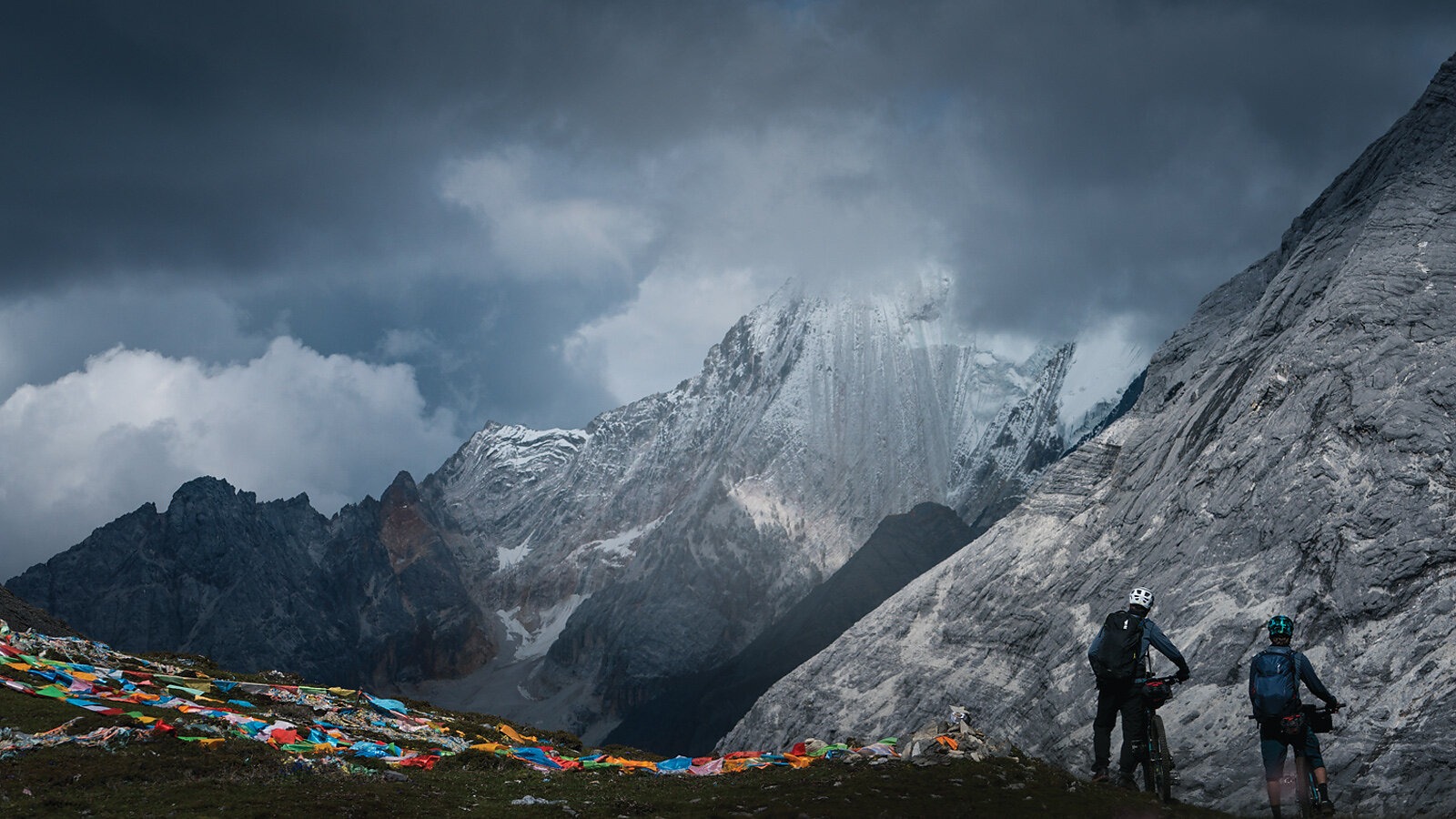 Freehub's 2021 Holiday Gift Guide Gift Ideas for Every Mountain Biker
Mountain bike equipment and apparel is astoundingly good these days. It's never been so easy to have a positive riding experience.
It's also never been harder to shop for that special mountain biker in your life given the plethora of fancy gear available. Despite the abundance of quality goods, there are still select products that we, here at Freehub, find ourselves reaching for time and time again or those we salivated over when their release announcements hit our inboxes during the past year.
What follows is a list of mountain bike gift ideas for all budgets. Though, regardless of cost, each item included is here because we know it would make a slam dunk gift for any ripper.
Alternatively, if you're faced with finding something for a rider who really truly does have it all, please consider making a donation to your local trail organization on their behalf. After all, what good is the latest and greatest equipment without well maintained singletrack to ride?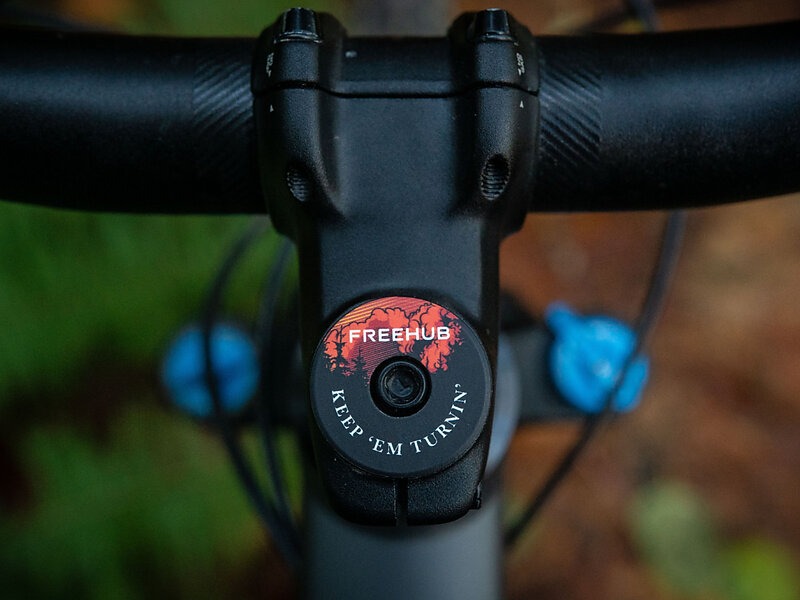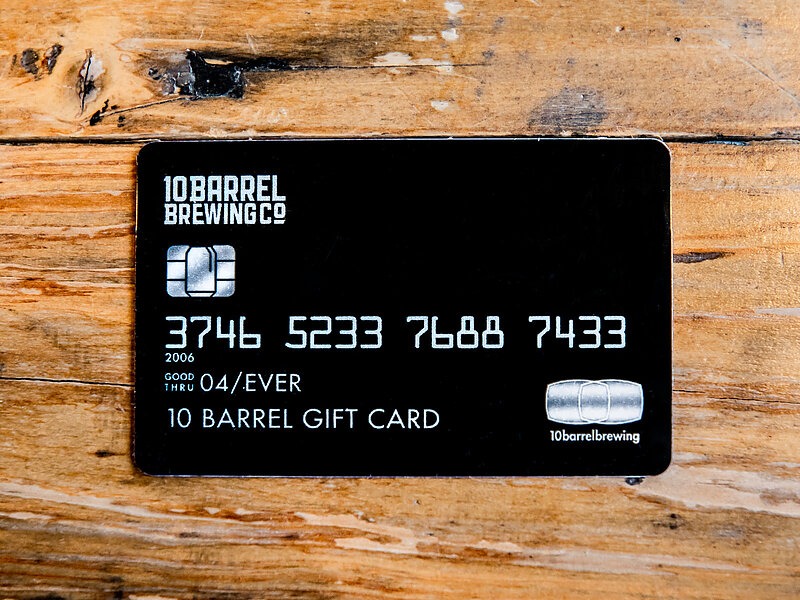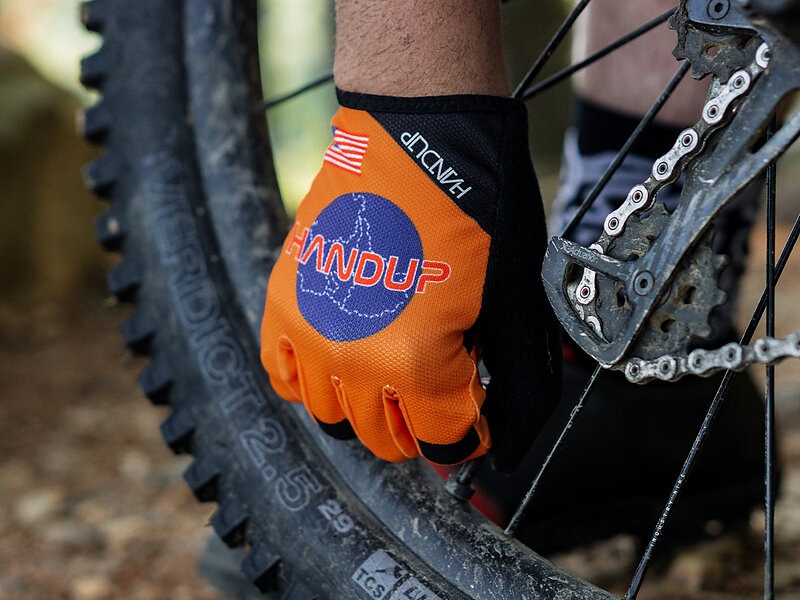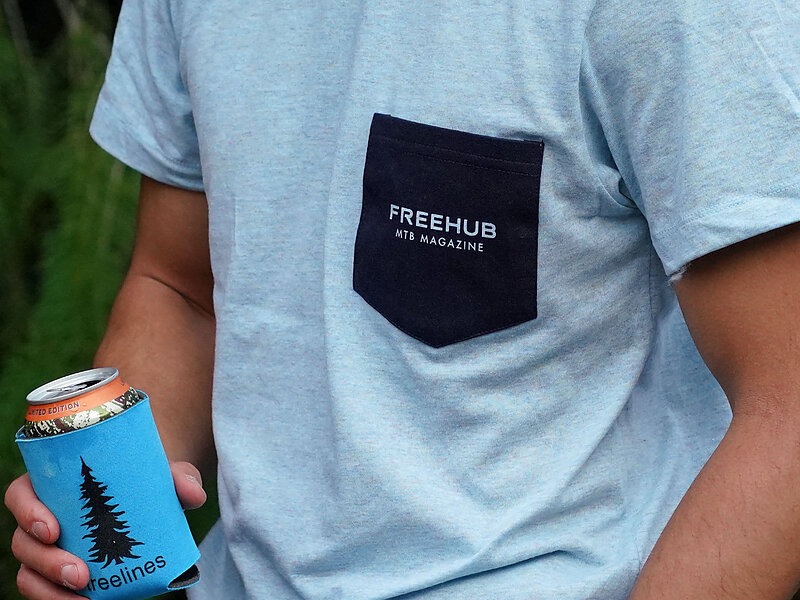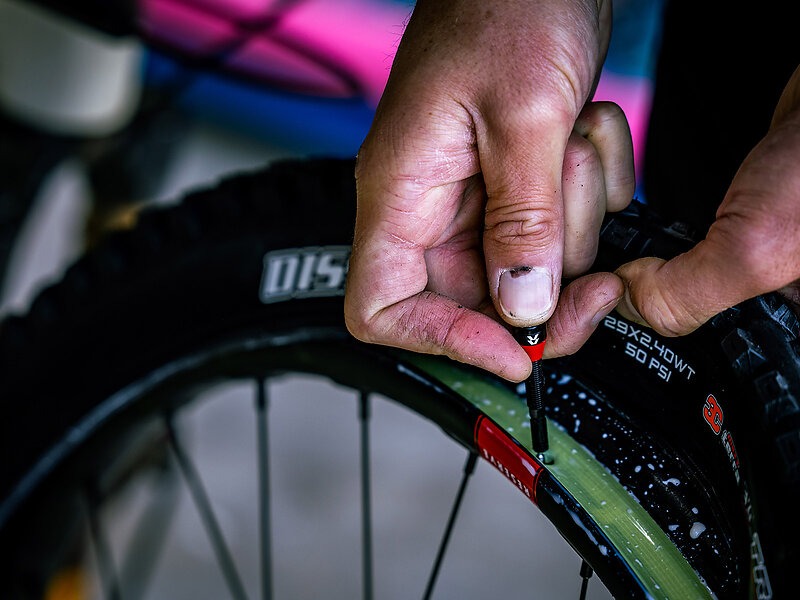 Gifts $5 - $55
1. Freehub Red Sky Topcap - $12.00 | The Red Sky Topcap features artwork from Volume 4 cover artist Jeff Boyes and a quick reminder to "Keep 'em Turnin'".
2. 10 Barrel Gift Card- $25-$100 | Give the gift of stoke this holiday season with a Gift Card from 10 Barrel Brewing! The perfect present for that special someone in need of some liquid motivation to get through dinner with the in-laws, or your fan of the many tasty brews 10 Barrel offers before Dry January kicks in, or just to stoke out family and friends to enjoy a tasty meal at one of 10 Barrel's five brewpub locations in Bend, Portland, Boise, and Denver. Gift Cards are also valid for some sweet new retail swag from any of the pubs or to purchase exclusive releases online at 10barrel.com.
3. Handup Gloves - $29 | Welcome to the Original not-boring cycling glove! We like to say that a pair of Handup Gloves land somewhere between Fast & Fun. Our minimalist glove keeps average joes and seasoned pros locked to their handlebars with all of the dexterity they could ask for. Of course, one look at them reveals that their grippy nature is not all that's offered. Of course, our all-original, wild designs jump off the handlebars with a pop of color that is uniquely HANDUP!
4. Freehub Wordmark Pocket Tee - $29.95 | This 100% recycled tee is a 50/50 blend of post-consumer PET and up-cycled cotton which makes for a durable layer with a buttery soft hand and vintage look and feel.
5. Freehub Sock 4-Pack - $45 | Everyone loves a fresh pair of socks, so why not hook your friend (or yourself) up with a 4-Pack. Our Freehub 4-Pack includes all 4 of our current Freehub socks and at only $45 you'll save over 20% versus buying them individually.
6. Reserve Wheels - Fillmore Valve - $55 | Reserve is rewriting the future of tubeless systems with the introduction of the Fillmore valve, a completely new take on tubeless valve designs. The patented Reserve Fillmore valve represents a game-changing leap forward in technology, with a design that eliminates the traditional, delicate, clog-inciting valve core of yesteryear.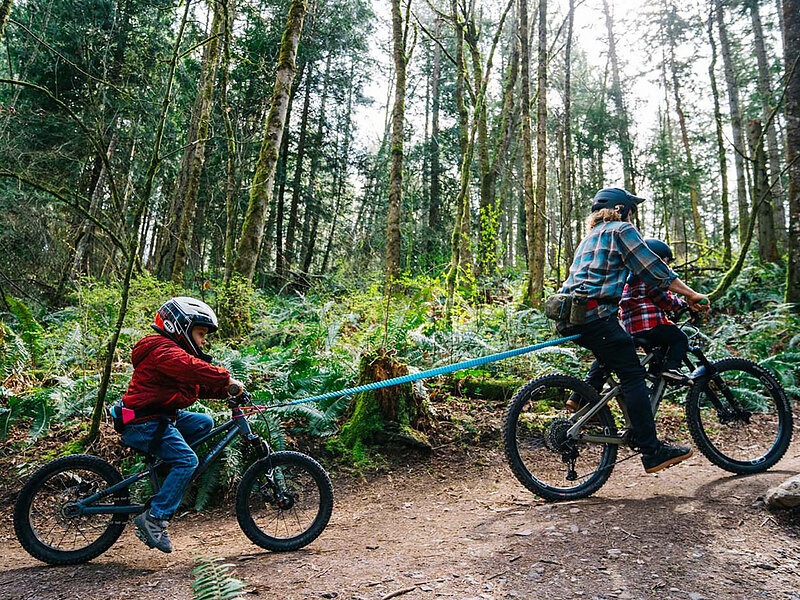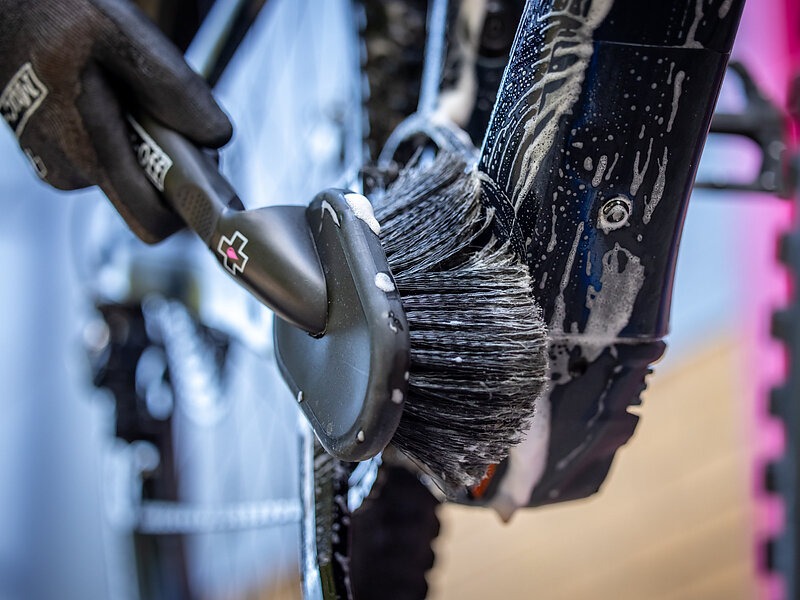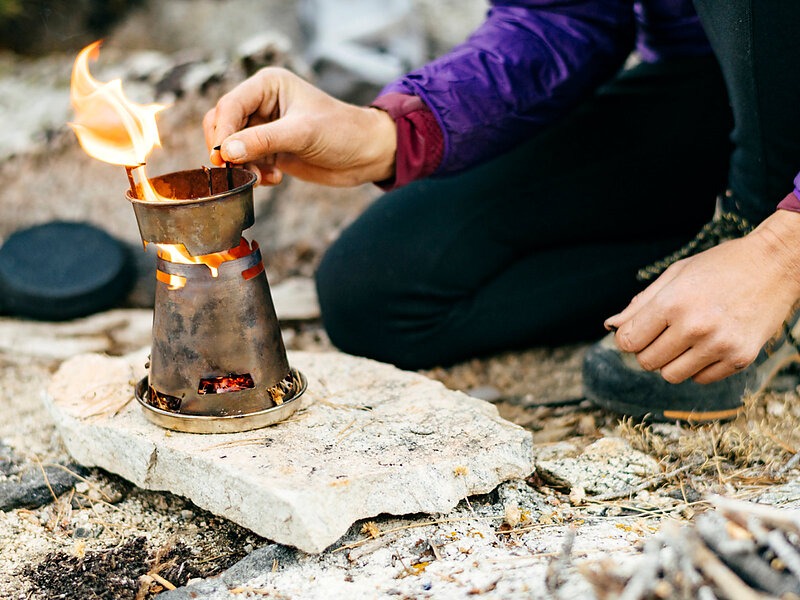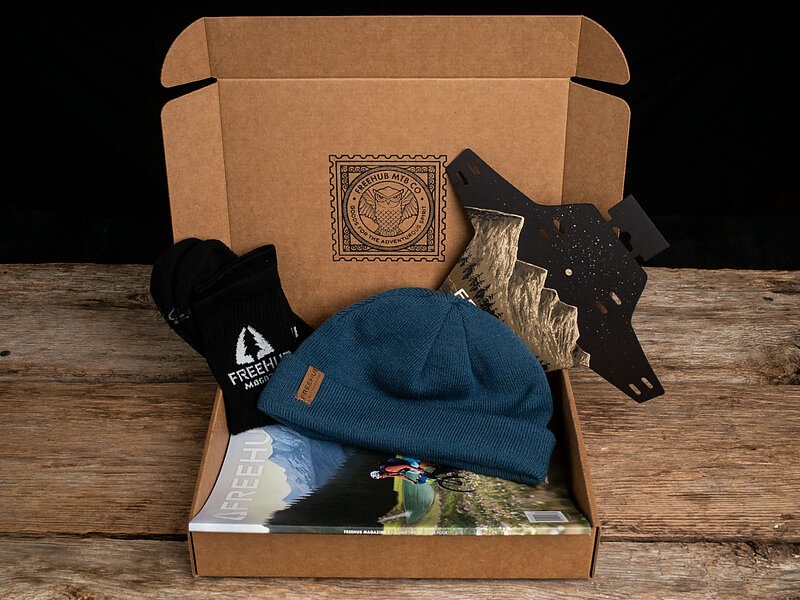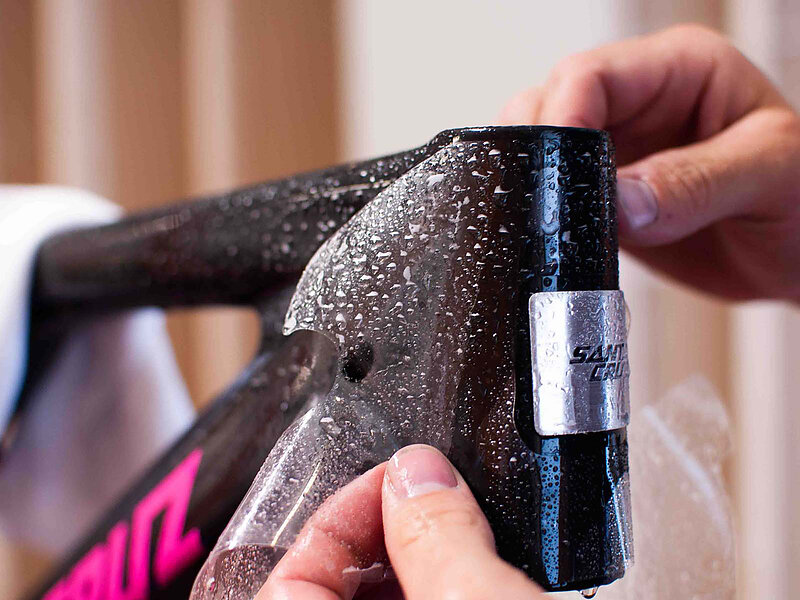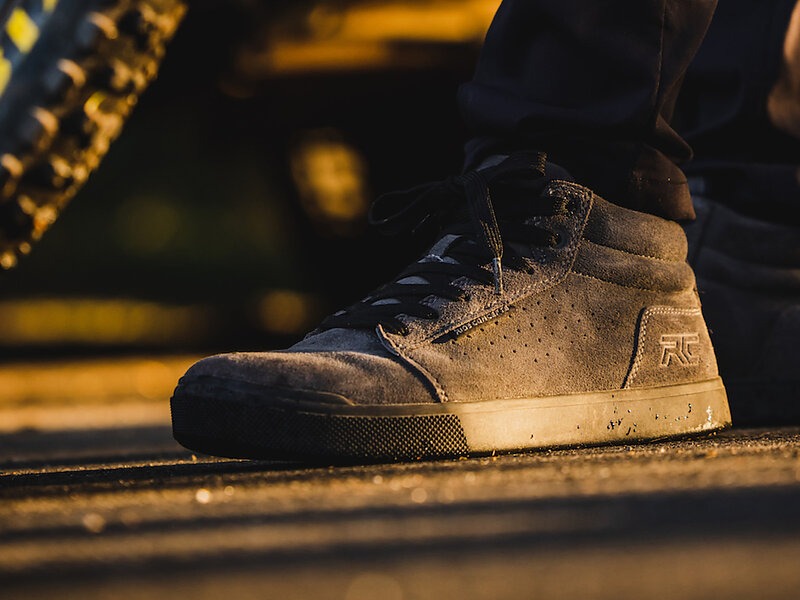 Gifts $60 - $120
7. Kids Ride Shotgun Bike Tow Rope - $60 | With the shotgun MTB tow rope, you'll take the hassle out of hill climbs – and enjoy bigger family rides together. Specifically designed for mountain bike families, the shock absorbing stretch gives a comfortable tow uphill whilst a load rating to 500lb means it's suitable for big kids too!
8. Muc Off - 8 in 1 Cleaning kit - $69.99 | This Christmas, Muc-Off are offering Freehub Mag readers a special 20% discount off their famous 8 in 1 Cleaning Kit. Designed to make light work of keeping that bike in prime condition, the kit includes their flagship Nano Tech Bike Cleaner, which breaks down dirt and grime on a molecular level, Nano Tech Bike Cleaner for quick and easy cleaning Bike Protect for post-wash protection against rust & corrosion, as well as their Expanding Microcell Sponge, Soft Washing Brush, Detailing Brush, Claw Brush and Two Prong Brush to leave every part of your bike ready for action.
9. Patagonia Wood Burning Stove - $99 | Untether from the limits of gas fuel with the Wood Burning Stove, a lightweight, easy-to-use cooking system designed to kindle minimalist excursions into the backcountry.
10. Freehub Premium Subscription Box - $100 | Take your print subscription to the next level with our Premium Print Subscription Box. Not only will you receive a one-year subscription to Freehub Magazine (plus the current issue), you'll also receive additional goodies to celebrate your Freehub fandom. Did we also mention it ships for FREE in the US? Limited quantities available, so you pick up yours today!
11. RideWrap Tailored Bike Protection Kit - Starting at $105 | You probably use a screen protector on your phone, so why wouldn't you do the same for your bike? Designed in Whistler, BC with proprietary technology, RideWrap Tailored Protection Kits are made from self-healing film that protects your frame from paint chips, scratches, and general wear that can occur overtime. RideWrap Tailored Protection Kits come in gloss or matte finish options that offer up to 95% frame coverage while remaining practically invisible. The film is also superhydrophobic allowing your bike to shed dirt and mud with ease. Whether you're looking to improve your bike's resale value, make it easier to clean, or just ride it worry-free, the Tailored Protection Kit is the perfect gift for any bike enthusiasts.
12. Ride Concepts - Vice Mid - $120 | VICE Mid is a lifestyle-inspired dirt jump, slopestyle and BMX kick that's protective and has an uncompromised pedal feel. VICE Mid builds on the popular VICE, adding a mid-height collar for more support. Don't let the lifestyle aesthetic fool you, VICE Mid was developed with Ride Concepts athletes and led by freeride legend Andreu Lacondeguy. The suede mid-top has an exclusive RC Fuzion outsole that brings the pedal closer to the rider with an inverse gradient diameter hexagon pattern. The shoe is grippy, durable and absorbs impact with a D3O High Impact Zone Technology insole.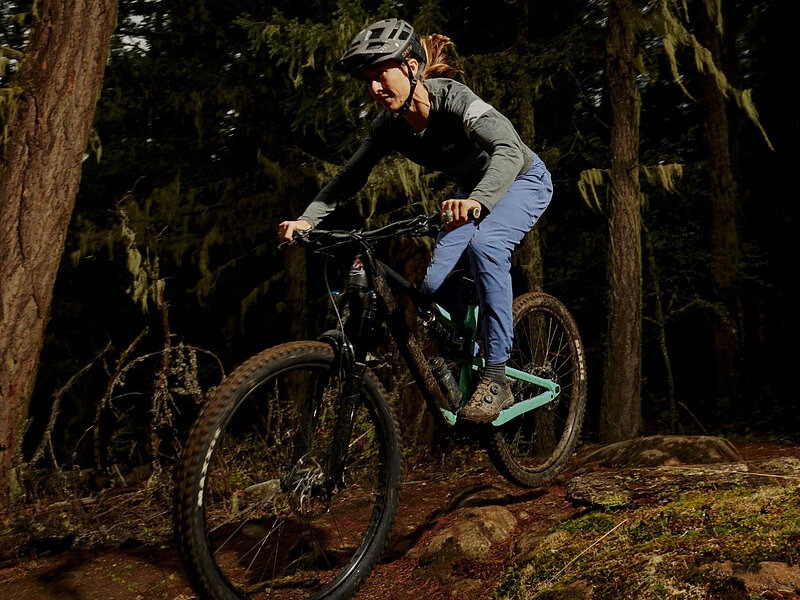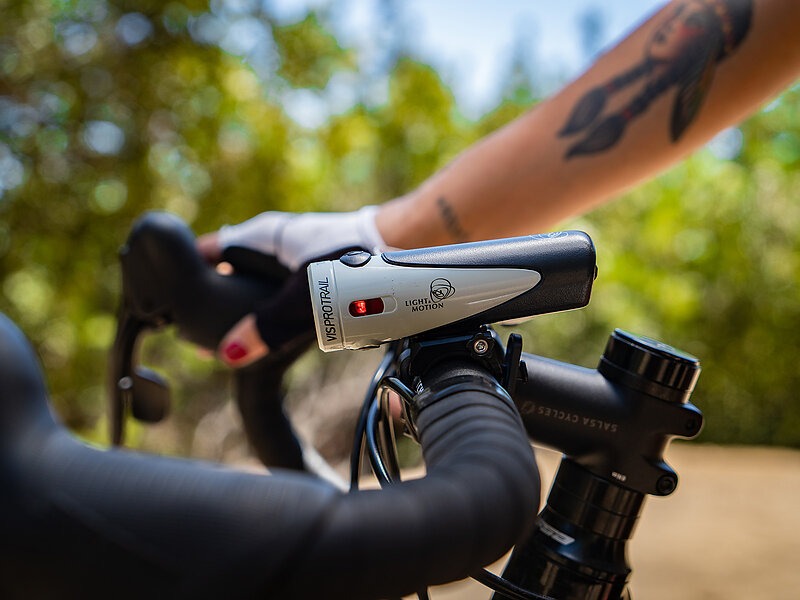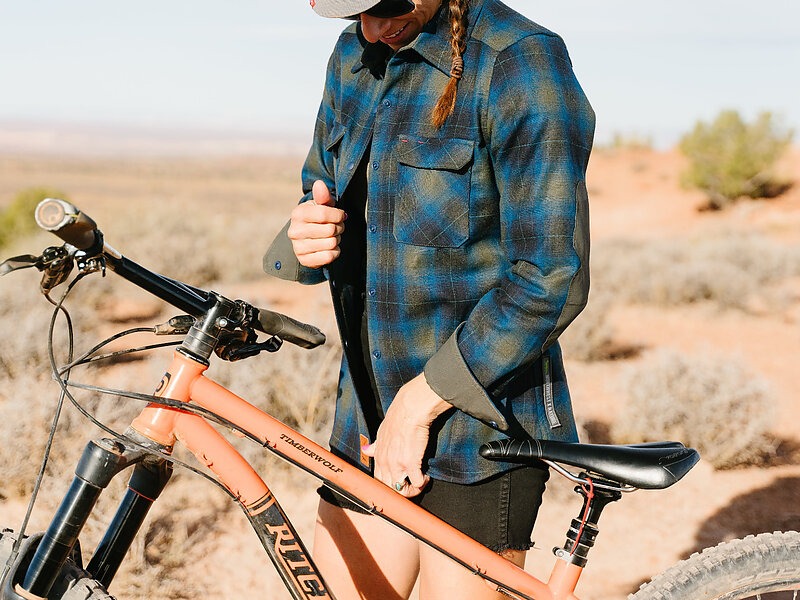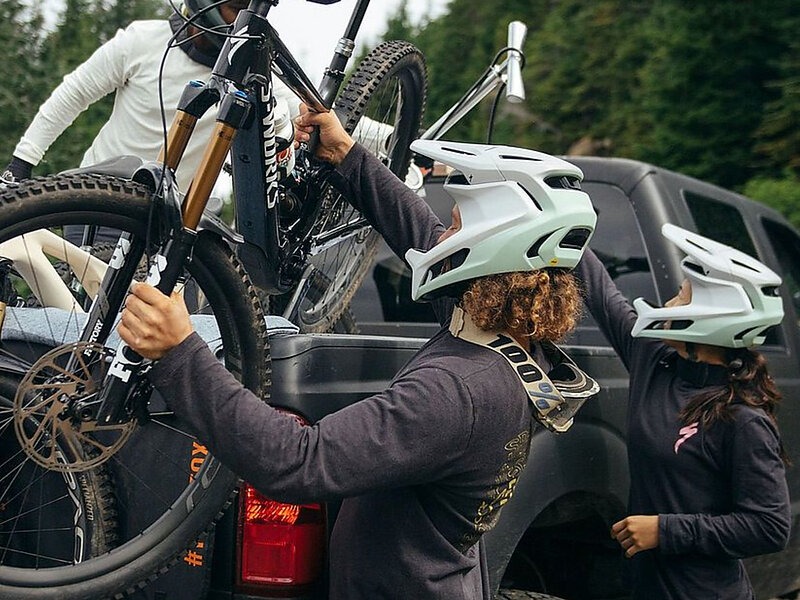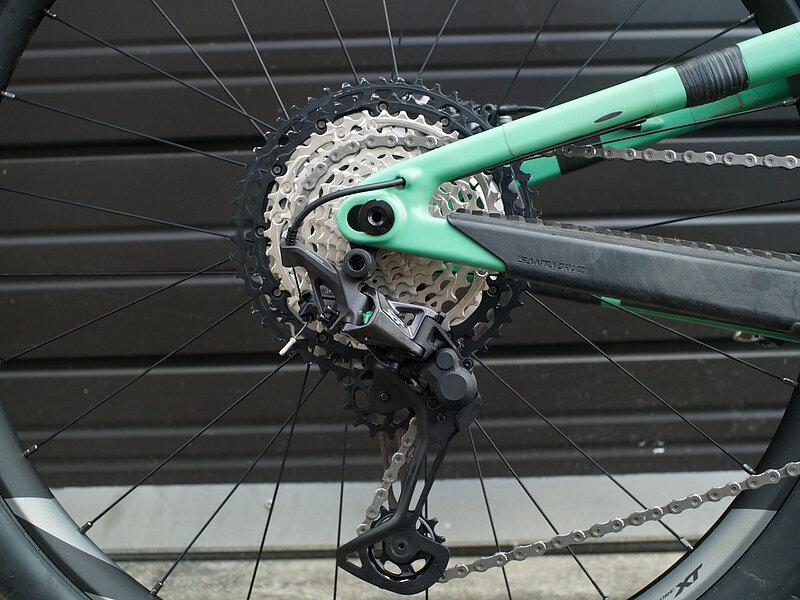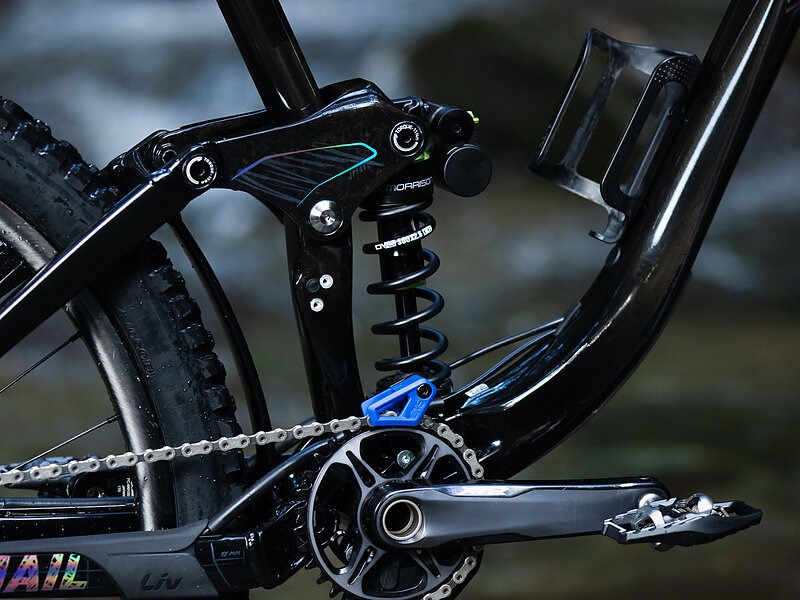 Gifts $135 - $550
13. Light & Motion - VIS Pro 1000 Trail - $135 | The perfect light for ultra-endurance gravel cyclists and bikepackers. Vis Pro 1000 Trail blends impressive power with the ability to run all day on portable power. The impressive power provides an ideal range of vision with a pinged reflector to provide punch down the trail. Easily mount on standard or oversize handlebars with a mount that provides enhanced grip to ensure the light doesn't slip during critical downhill sections. Ride with confidence, in any condition, knowing the light is up for the challenge. When it comes time to recharge, plug the included Micro USB cable into any 2 Amp charger and the FC (Fast charge) Electronics ensure a full charge in 2.5 hours. From after work night laps to full-on 24 hour racing, the Trail 1000 is the choice for ultra-compact power.
14. Rapha - Women's Trail Pants -$180 | A pair of highly durable, fully featured pants for all-round trail riding in cool conditions. Made from an extremely durable double weave fabric with a lightly textured backer for comfort finished with a durable water repellent (DWR) treatment for enhanced weather protection. Ergonomic fit and construction for unrestricted freedom of movement with reinforced knees for added durability, allowing them to be worn with or without knee pads. Rapha Repair Kit included and eligible for further Rapha repairs service if needed.
15. Kitsbow - Women's Swift x Icon flannel- $235 | Featuring Pendleton® wool, this Icon Shirt is a timeless homage to the rugged PNW mountains that Swift calls home, and for this project was given a very special colorway to commemorate the Swift x Kitsbow collaborative process. In fact, it is the first women's fit Icon offered in classic Pendleton® wool. It's an important nod to our female-identified customers who want to rock that stunning, ombre fade. And when combined with articulated shoulder vents, a not-too-slim cut to enhance body shape and maximize range of motion, and obsessed details down to the last snap — you have the most versatile and best fitting outdoor shirt we could imagine.

16. Specialized Gambit Full Face - $300 | Redefine Your Comfort Zone. To make a DH-certified full face with the ventilation and fit of a half shell, our development team took a fully integrated approach when creating the Gambit. Every component was engineered utilizing a comprehensive approach resulting in truly breakthrough performance where the Gambit delivers more than the sum of its parts.
17. Shimano XT M8100 Drivetrain - $429 | The original MTB group continues its legacy with increased durability and performance to meet the needs of modern mountain bike riders and their quest for fun and adventure.
18. DVO - Jade X - $550 | The Jade X is the most versatile shock on the market. Suited for aggressive trail and enduro riding, this is the shock of choice for DVO's Enduro World Series Champs and freeride icons alike. The Jade X combines the hard charging capabilities of a coil with the best attributes of an air shock. T3 Compression adjustments allow "on the fly" adjustments from wide open on rowdy descents to near lockout for grueling climbs. The dynamic compression and rebound tune provide great support, control, and zero packing on high speed chatter. With the flip of a switch, the JadeX provides amazing pedal efficiency with trophy truck DH performance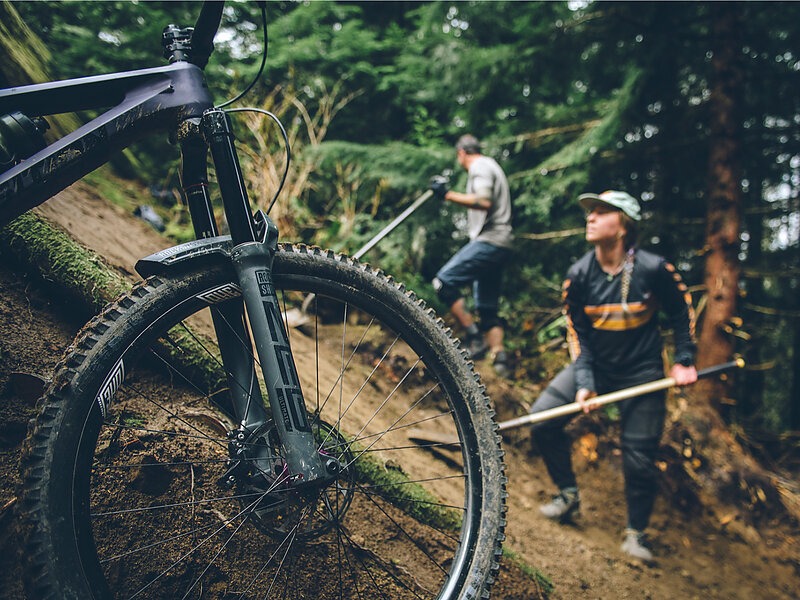 Gifts $600 - $1,200
19. SRAM GX Eagle AXS -$600 | Your entry point to the future. The SRAM GX Eagle AXS upgrade kit provides you with everything you need to make your existing Eagle drivetrain wireless. Backwards compatible with both our original and expanded range Eagle Cassettes, the boundary to the next generation of shifting has never been more open.  
20. Kona Honzo 24 Kids Bike -$800 | When we made the Honzo, we knew this would be a bike people would want to ride forever. Since we all grow out of kids' bikes, we figured we'd make a kids' Honzo that was as cool as the version their parents ride. It comes with wider kid-friendly 2.6" tires to boost traction and an 80mm fork to provide the perfect amount of squish whether your kid is hitting jumps in the yard or crushing you down the backyard trail.
21. RockShox - ZEB Ultimate Fork -$1,019 | ZEB Ultimate is a whole new breed of fork, designed to challenge the limits and take on the world's toughest enduro tracks. Going Ultimate has its advantages. Featuring an all-new stiff 38mm chassis designed with the Charger 2.1 damper, DebonAir™ air spring technology, SKF Wiper Seals, and Maxima Plush Fluid. Our highest performing, athlete-proven technologies matched with premium style plays. An anodized crown and ZEB's signature color – Slab Grey – make a rocking debut.
And be sure to check out the Freehub Store for more merchandise and magazine subscription options.