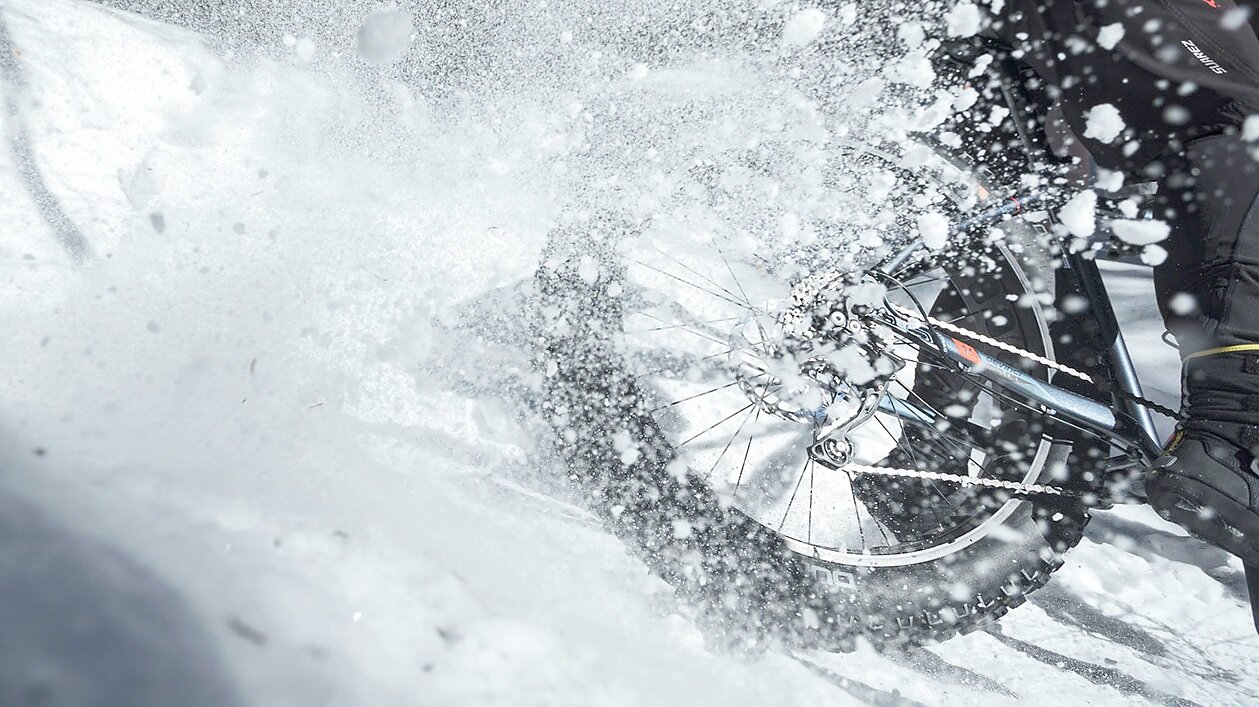 Freehub's 2020 Holiday Gift Guide Gift Ideas for Every Mountain Biker
Mountain bikers tend to be pretty picky when it comes to gear preferences, so choosing the perfect holiday gift isn't always as straightforward as it might seem.
And with so many products on the market, sifting through them in search of the ideal present or stocking stuffer can be downright confusing. To help provide some direction to your holiday hunting, we've compiled a selection of innovative items that should satisfy the broad range of mountain biking needs. From smaller-ticket basics to covet-worthy component options, this menu of mountain biking essentials could leave you spoiled for choice.
This holiday season please also consider giving back to your community. Many non-profits are struggling to fundraise in the absence of events. Donate time and/or money! Every little bit helps.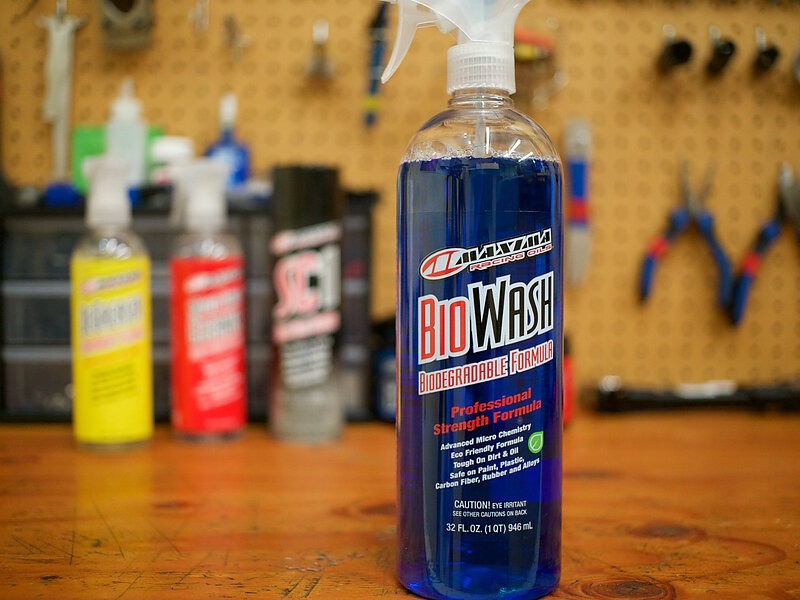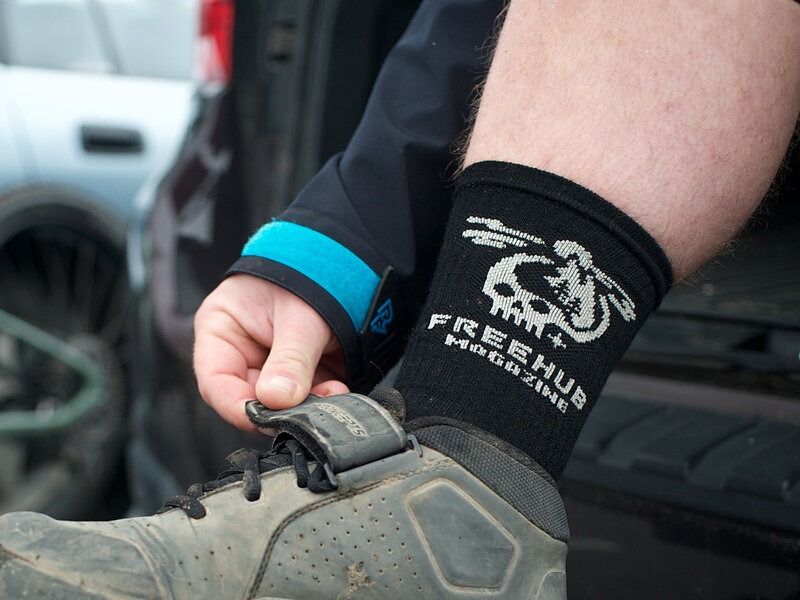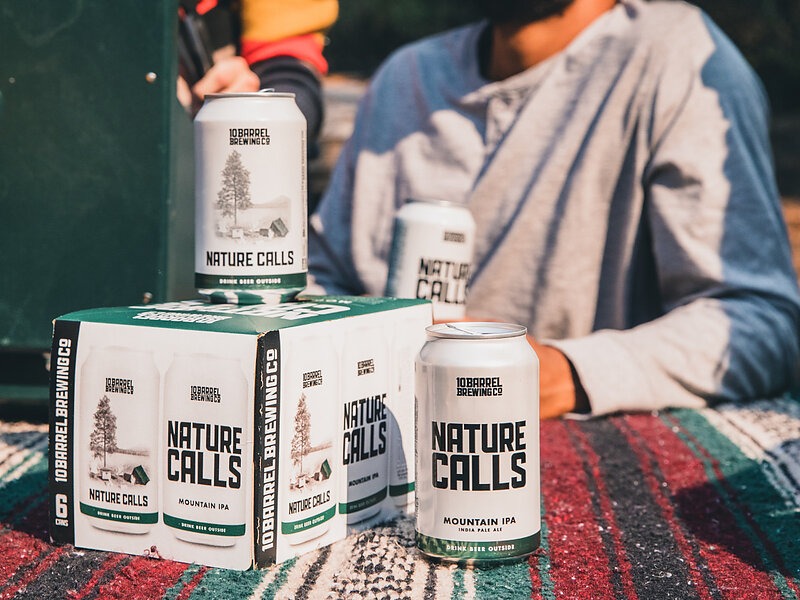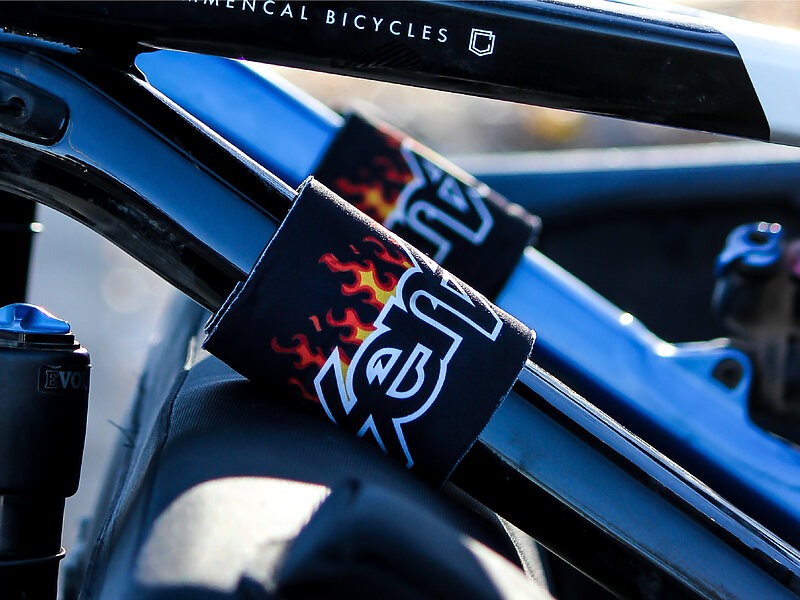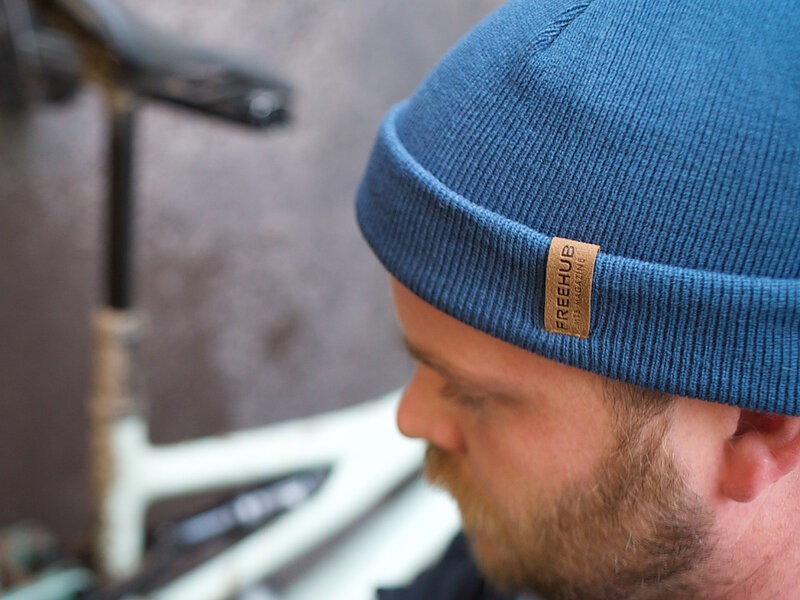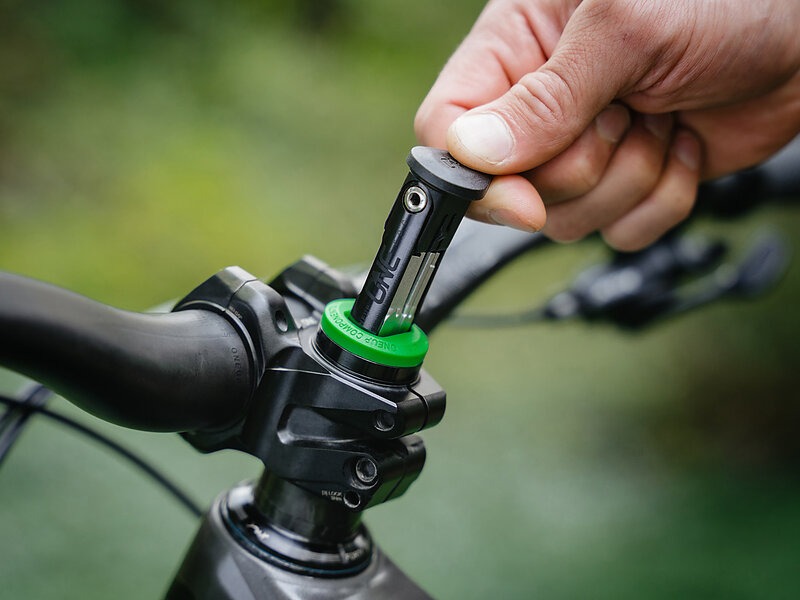 Gifts $5 - $40
1. Maxima Biowash - $8.95 | Unique, biodegradable all-purpose cleaner featuring fast-acting cleaning agents that lift away dirt while scrubbing grime and oil based deposits. Specially engineered surfactants lower surface tension, allowing better penetration and wetting of solids. Tough on dirt, yet gentle enough to use on delicate surfaces including paint, plastic, chrome, anodizing, rubber, carbon fiber and almost anything you throw at it. Advanced micro chemistry protects aluminum, magnesium and alloys. Non-toxic formula contains no VOCs, harmful acids, CFC's or solvents and is 50 state VOC compliant.
2. Freehub Skull Socks - $13.95 | Our Freehub Skull Wool Socks are made from 75% TURBOwool, a superior blend of 50% polypropylene and 50% Merino wool, which provides five times the strength and durability of Merino wool alone. Shrink-resistant and itch-free, these socks will keep feet dry and warm in all weather conditions.
3. 10 Barrel Nature Calls Mountain IPA- Price May Vary | Nature Calls Mountain IPA! What's a Mountain IPA? It's the merger of two prominent IPA styles: a West Coast IPA and an East Coast Hazy IPA. Delivering a smooth profile that consists of mango, tangerine, and grapefruit, we've mixed the tropical fruitiness of a hazy with the piney, juicy, citrus of a traditional IPA.
4. Sensus Variety pack of Koozies - $18 | Perfect for protecting your beer or your bike frame. Keeps hands warm and beer cold. Quick and easy way to protect bike frame while shuttling.
5. Freehub Reversible Beanie - $24.95 | Keep your head warm with our Freehub Reversible Beanie. With four ways to wear it, you'll never need another toque.
6. OneUp EDC Lite - $40 | EDC Lite is the perfect stocking stuffer for every rider. It's a 9-function steerer tube tool which contains all your most used tools and is instantly accessible anytime you need it. It's quick and easy to install in less than 5 mins, without removing your star nut or threading your steerer tube.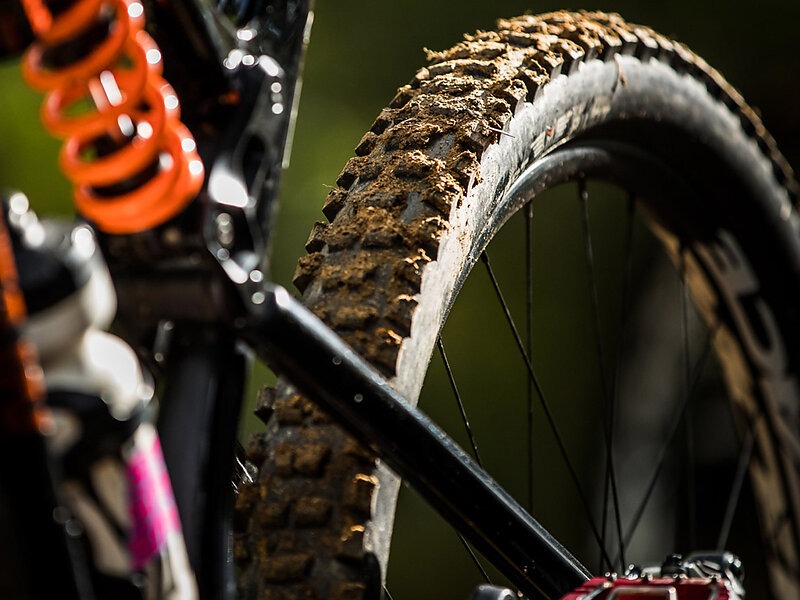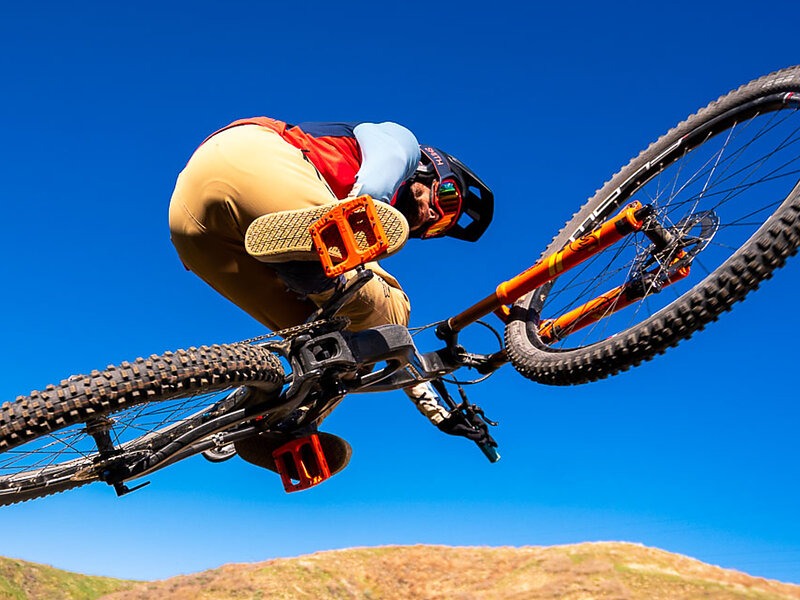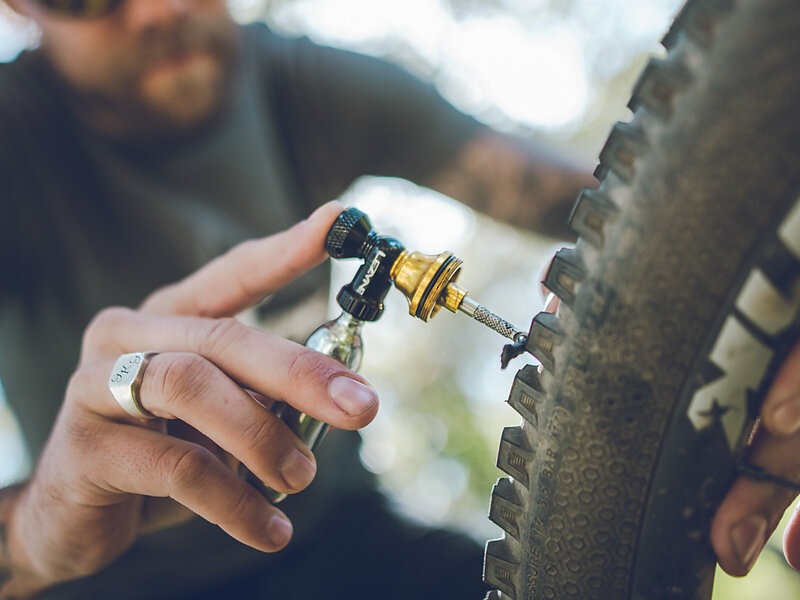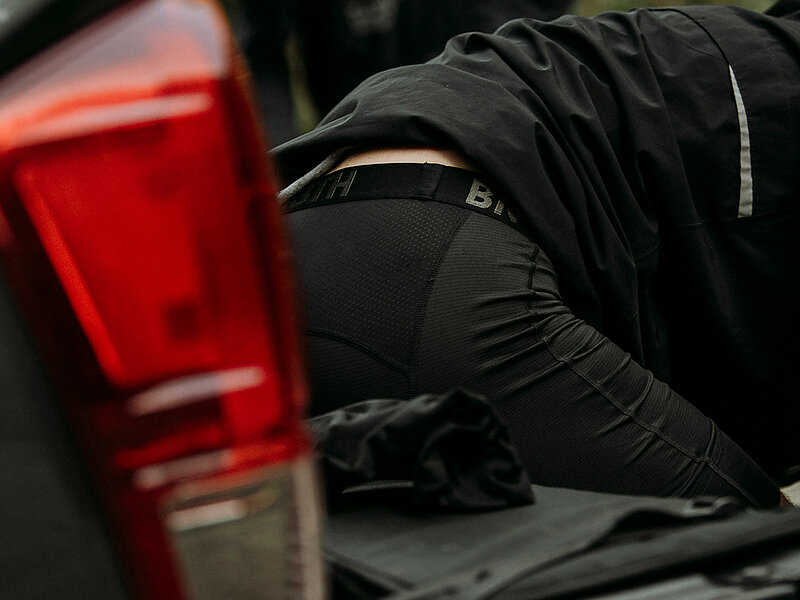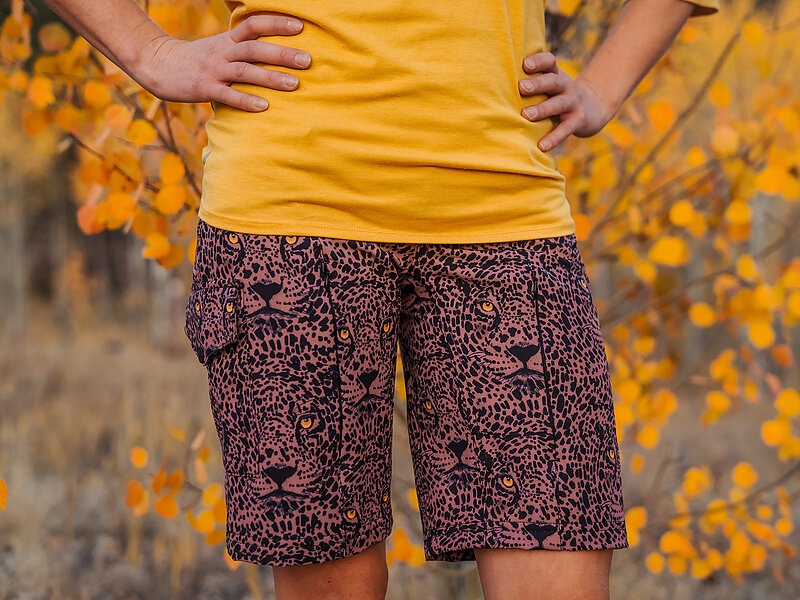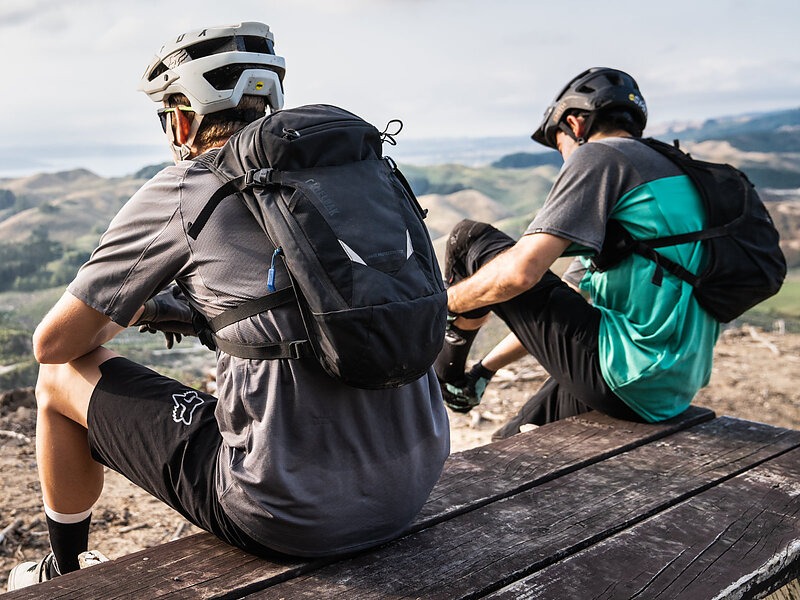 Gifts $40 - $115
7. Maxxis Minion DHR/DHF Tires - Starting at $47 | As two of the most successful tread patterns in the history of mountain biking, the Maxxis Minion DHF and Minion DHR need little introduction. For 20 years, the dynamic duo has claimed championships in every race series and freeride event imaginable.
8. Deity Deftrap Pedals - $49.99 | With a true concave profile that your feet sink into, our signature non-offset symmetrical design to offer more stability behind the spindle, 8 cr-mo pins and 2 nylon pins per side, and a massive functional footprint…the DEFTRAP is in a league of its own and dead set on becoming the best feeling nylon pedal on the market.
9. Lezyne Tubeless Co2 Blaster - $49.99 | Innovative 2-in-1 cycling CO2 dispenser and tubeless tire repair kit simultaneously inflates and seals tubeless tires. Machined aluminum construction is both lightweight and highly durable. Hardened steel reamer scours hole, inserts plug and inflates tire for an efficient and rapid repair. CNC-machined twist knob manually controls release of CO2 gas. Aluminum canister holds the five included tire plugs and safely stores the reamer when not in use. High quality tire plugs aggressively seal holes that are too large to be sealed by sealant alone (hole size varies from tire to tire). Sleek, compact design fits in a pocket or straps to your bike. Two kit options: Two 20-gram CO2 cartridges or no cartridges, and a simple Velcro strap.
10. BN3TH North Shore Chamois - $65 | As devoted mountain bikers and trail cyclists, the team behind the men's epic underwear brand wanted something to make their rides as comfortable as their day-to-day gear. The NEW North Shore Bike Chamois features BN3TH's first of its kind patent-pending (Sea-to-Sky) STS Pad™ and patented MyPakage Pouch Technology™ to support your boys. Everything you love about BN3TH underwear combined with a new world of comfort designed for your ride, plus the permanent silver anti-odor IONIC+™ technology that kills stink before it starts. Make every ride, your best yet & crush the trail, not your boys.
11. Shredly MTB Curvy Short - $105 | Specifically designed to accommodate curves, hence the name, the MTB CURVY. This style offers a more accommodating shape through the hips and thighs (thank you magical back panel) and a versatile waistband (thank you comfy legging waistbands) that is slightly taller and more articulated than our original. This targets pesky gapping at the waist or offers stretchable comfort if you find traditional waistbands feel restrictive. We are so thrilled at how many lovely figures this short is fitting…COMFORTABLY! If you find our original shorts (MULTI, MTB SHORT and LONG) to be too slim fitting, tight in the thighs, or gapping too much at the waist – this short was designed for you!
12. Camelbak MULE - $115 | An updated classic, designed for max stability on technical terrain. The M.U.L.E. bike pack combines 12 liters total storage with a 3-liter Crux reservoir with Quicklink. The Air Director back panel and ventilated harness keep you cool and comfortable, while the removeable stability belt offers another layer of customized fit. An integrated tool roll, secure zip pockets, and exterior helmet carry serve up versatility and organization. Partially made with post-consumer recycled materials.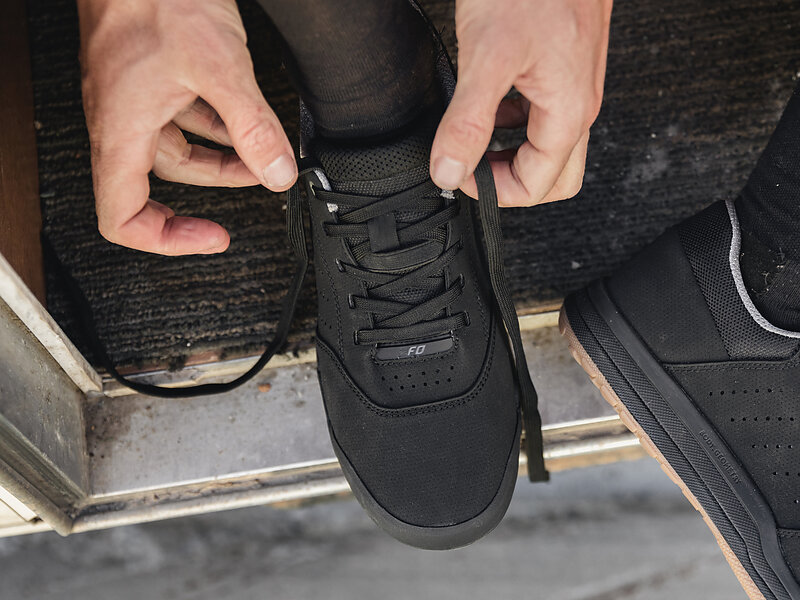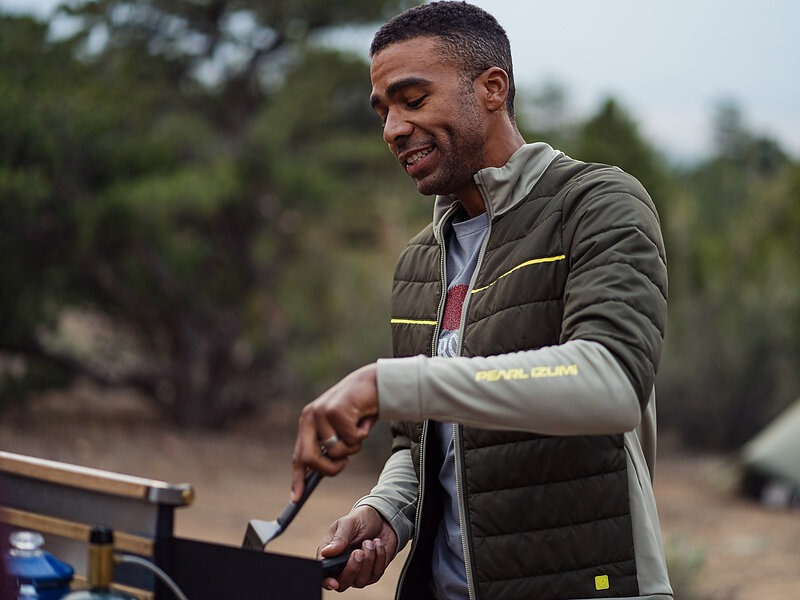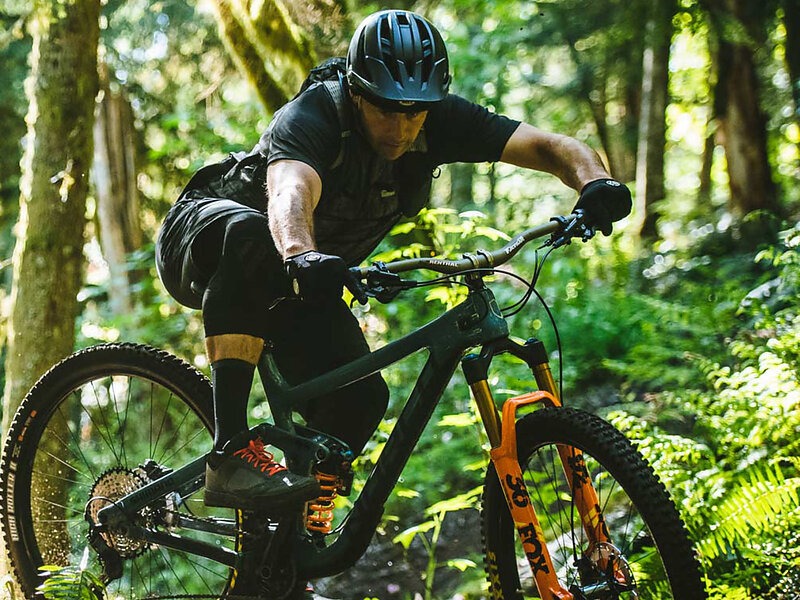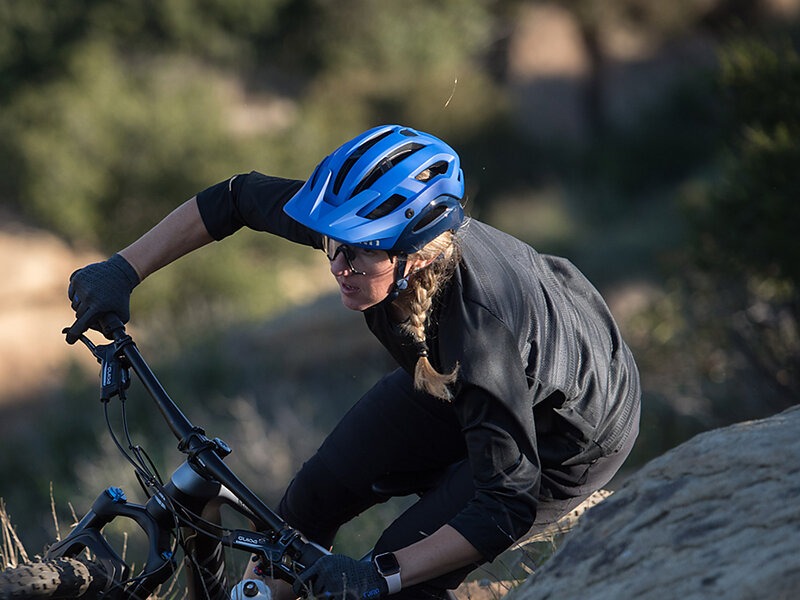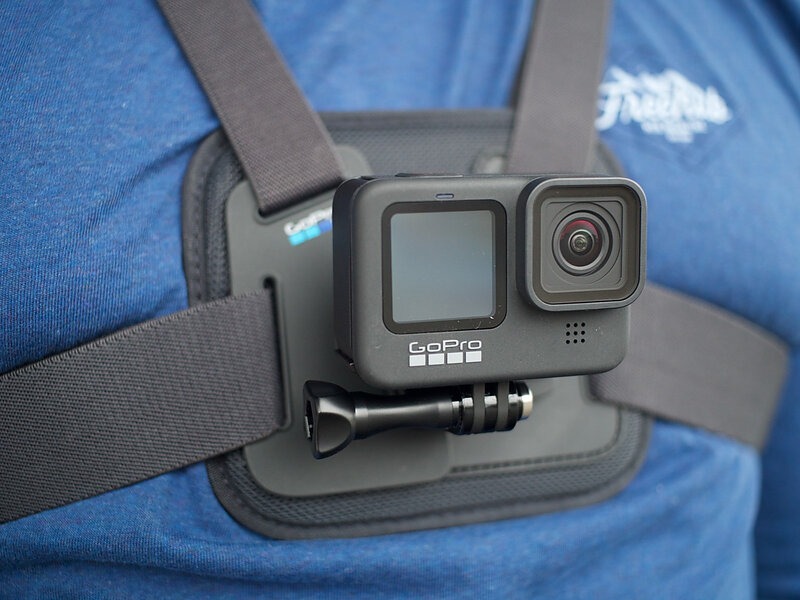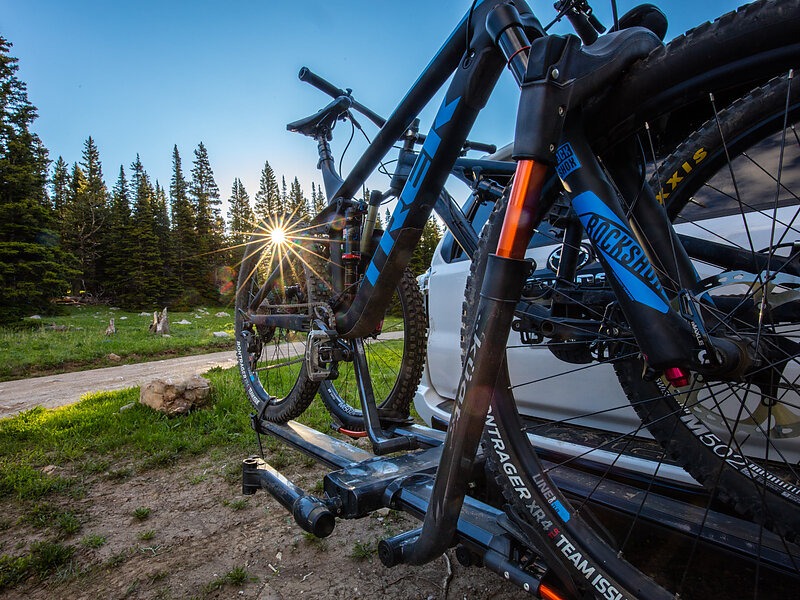 Gifts $100 - $750
13. Specialized 2FO Shoes -$120 | The 2FO ROOST combines high performance riding features with subtle streetwear style. It's an understatement to say shoes are a critical piece of your ride on the trail or at the park. At Specialized we've spent a lot of time in the saddle and on our feet considering ways to make better cycling shoes. That's how we developed Body Geometry features such as Longitudinal Arch, Varus Wedge, and a Metatarsal Button to increase performance and comfort. The key is listening to what our own bodies and team riders want in order to develop equipment that meets everyone's needs.
14. Pearl Izumi Elevate Insulated AmFIB Jacket- $150-$200 | We boosted the capabilities of the traditional soft shell jacket with a super-breathable membrane and additional insulation, for an ideal cold-weather riding jacket. Our Barrier fabric (100% recycled polyester with a DWR finish) blocks wind and moisture. For insulation, we used 100g Primaloft Gold insulation with Crosscore technology, which provides a surprising level of warmth without excess weight or bulk. Insulation is concentrated on the front of the chest and upper arms for warmth in core areas while still allowing for breathability while riding.
15. Shimano SLX Brakes - $174 Per Brake | World Cup brake technology at red solo cup pricing. SLX 4-piston brakes deliver near XTR-level features and performance at about half the cost. Pair them with a set of RT-MT900 rotors with ICE TECHNOLOGIES aluminum core construction, reducing surface temperature by 100℃ for reduced fade, longer pad life, and less noise.
16. Giro Manifest Spherical Helmet - $260 | Among the Manifest's extraordinary features is Spherical Technology, which utilizes a ball-and-socket design powered by MIPS®, the market-leading brain protection system that helps to reduce rotational forces. Spherical Technology allows the outer liner to rotate around the inner liner during a crash and also eliminates contact with a hard-plastic slip-plane. In addition to leading head protection, the Manifest offers wide-open airflow thanks to the AURA reinforcing arch, which bolsters structural integrity while allowing air to flow into the massive Wind Tunnel vents. You'll also get a comfortable, secure fit with the easy fit and positioning adjustments built in to the Roc Loc Trail Air fit system and plush, antimicrobial XT2 padding for exceptional sweat absorption.
17. GoPro Hero 9 - $399 | Shoot stunning 5K video that maintains serious detail even when zooming in and capturing 14.7MP frame grabs. Also records in 4K, 2.7K, 1440p and 1080p.
18. Kuat NV 2.0 Bike Rack - $749 | With the NV 2.0, we didn't want to make a rack. We wanted to make THE rack. The rack that makes your jaw unwillingly drop when you take in every feature and how they're all seamlessly integrated to create a rack with uncompromisingly awesome style, security, and ease. Strong enough for any bike, expandable, and built for the long haul, this is the rack to compare all others to.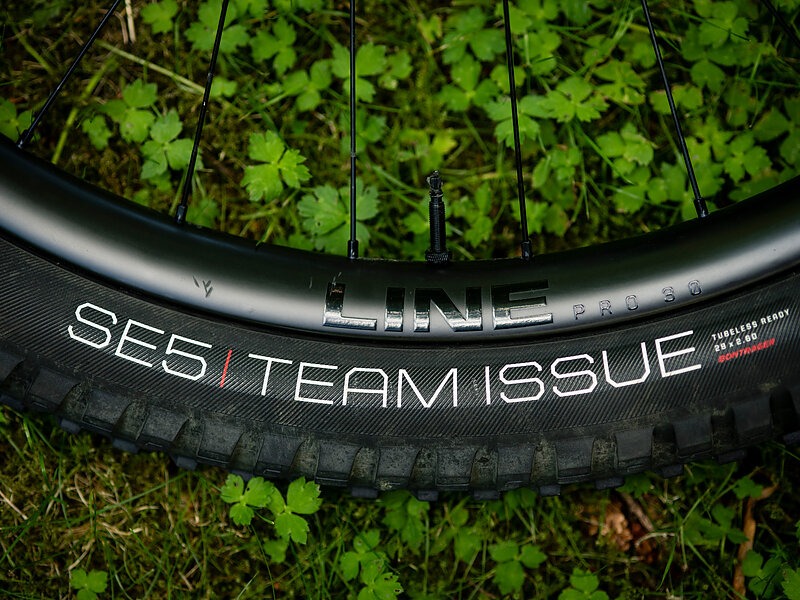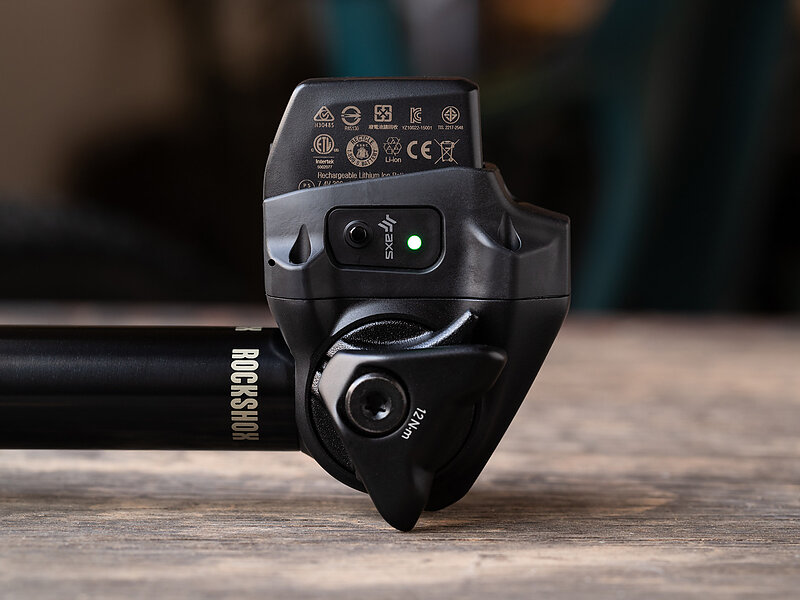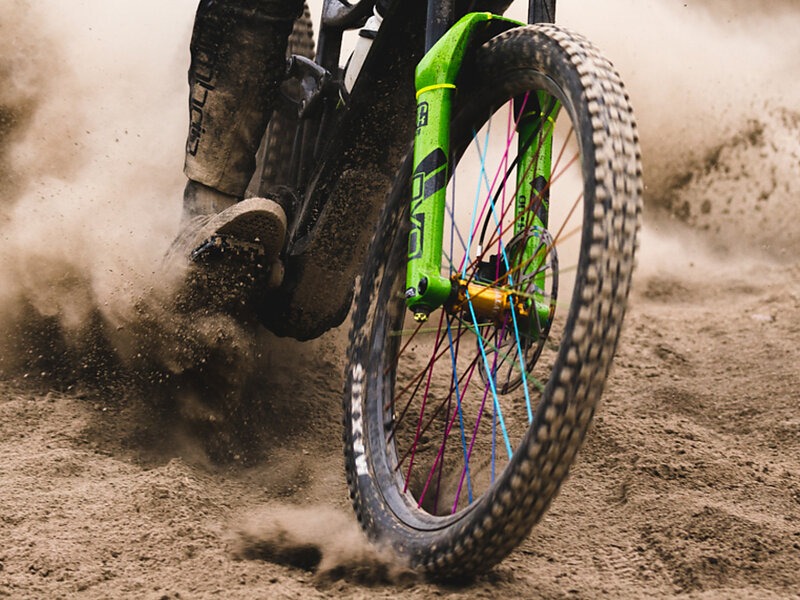 Gifts $800 - $3,000
19. Bontrager Line 30 Wheels -$900 | Bontrager's all-new Line wheels are the strongest carbon wheels we've ever tested—of any brand. And thanks to an all-new rim design, they also helps prevent pinch flats. We know there are surprises on every trail, but Line wheels are built to stand up to the rigors of the trail and keep you rolling whatever comes your way.
20. RockShox Reverb AXS -$800 | RockShox's intention with Reverb AXS™ was inventive and pure: No hoses. No routing. No energy wasted. Not a single thing in the way of the experience. RockShox created a reliable wireless-electronic dropper post and controller that actuates with drastically less effort and zero distraction. Expanding what's possible on a bike, Reverb AXS™ is enabled by SRAM AXS™ technology, a new level of interaction, personalization, and connectivity across all AXS™ enabled components.
21. Industry NineEnduro 315 Carbon 32 Hole Wheelset -$2,260 | There's only one way to sum up the Industry Nine EN315 Carbon - category-defying. A gladiator crossed with a gymnast, this true all-mountain wheelset is at home in any stage of your most demanding rides. Whether railing through a switchback or hucking to a blind landing, EN315 always keeps pace. Built on our Hydra 32 spoke chassis, the EN315 places emphasis on rowdy-readiness while still being light enough to pedal all day. Built with handlaid, North American made carbon, the EN315 represents the pinnacle of Industry Nine technology. Released in the spring of 2020, the rims feature a shallower rim profile than earlier carbon generations to improve radial compliance and a thicker bead wall to prevent the risk of pinch flats and increase impact resistance.
Check out the Freehub Store for more merchandise and magazine subscription options. | The gift that keeps on givin...the whole year!