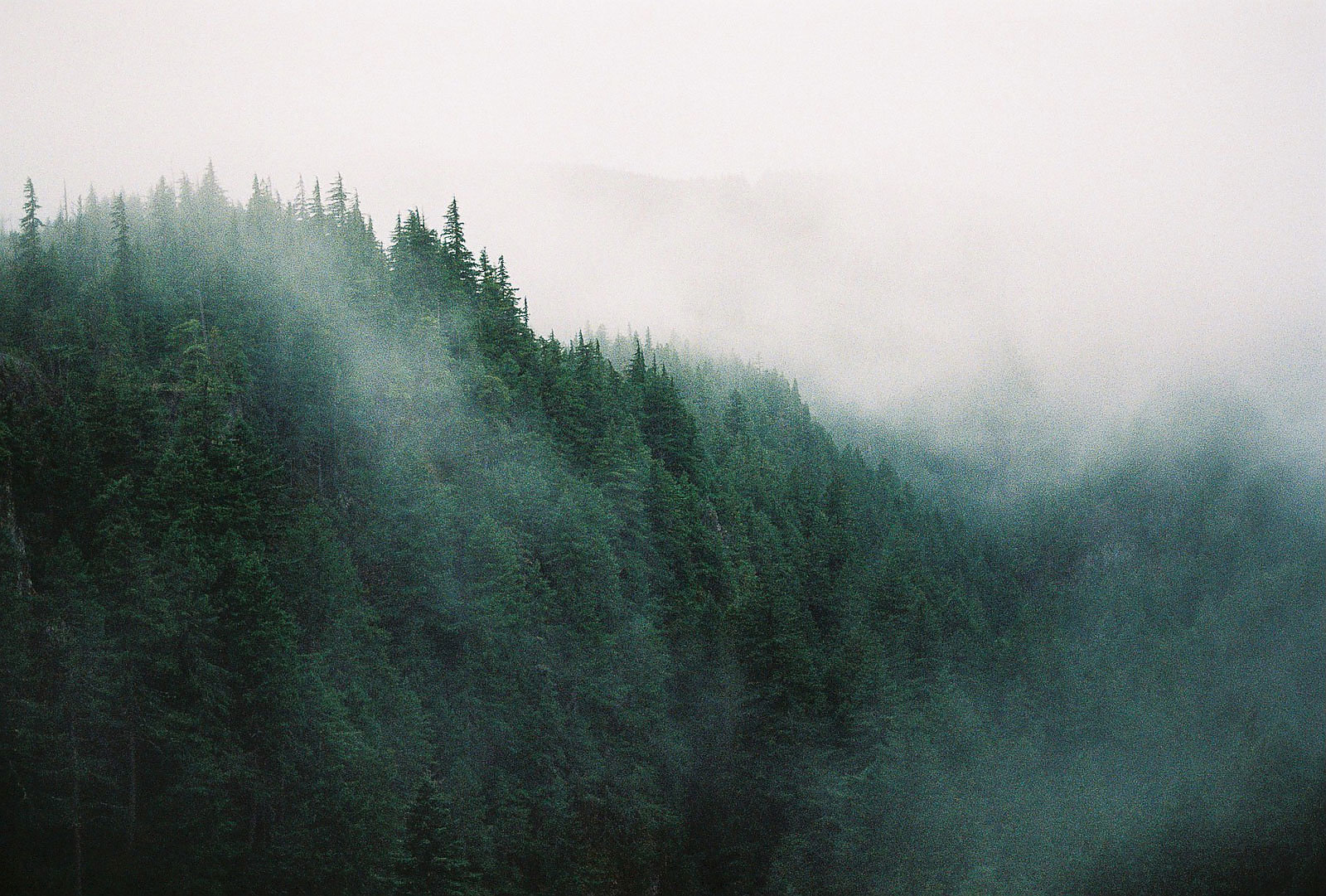 Pulling Weight An Ode to Oregon's Trail Stewards
For Mark and I, a trip to Oregon in 2016 was the epiphany to our understanding of trail advocacy and bureaucracy.
That year, we volunteered for Trans-Cascadia, a four-day blind enduro race, without really knowing what we were signing up for. There, beside a bonfire that burned as hot as the sun, we met the masterminds behind the adventure race: Nick Gibson, Tommy Magrath and Alex Gardner. With the help of hundreds of volunteer hours, these men spend the better part of their summers uncovering old, unutilized and decrepit trails, saving them from being swallowed by the forest. It turns out, this forgotten network of trails is bloody fun to ride bikes on. For the next two seasons, Mark and I made damn sure to block off a week in late September or early October to participate in Trans-Cascadia, volunteering again in 2017 and "racing" in 2018. 
During our downtime at Trans-Cascadia, we learned about the trailbuilding and advocacy efforts in the state from Gibson and Adam Craig, a Giant Ambassador, trail advocate, Oregon resident and veritable badass on any kind of bike. We were shocked to learn of Oregon State's no-net gains mandate on trails, which restricts new trailbuilding. It's a very different outlook than our home province of British Columbia. This mandate is designed, in part, to encourage users to take care of the current trail stock, which in Oregon equates to thousands of miles of multi-use singletrack.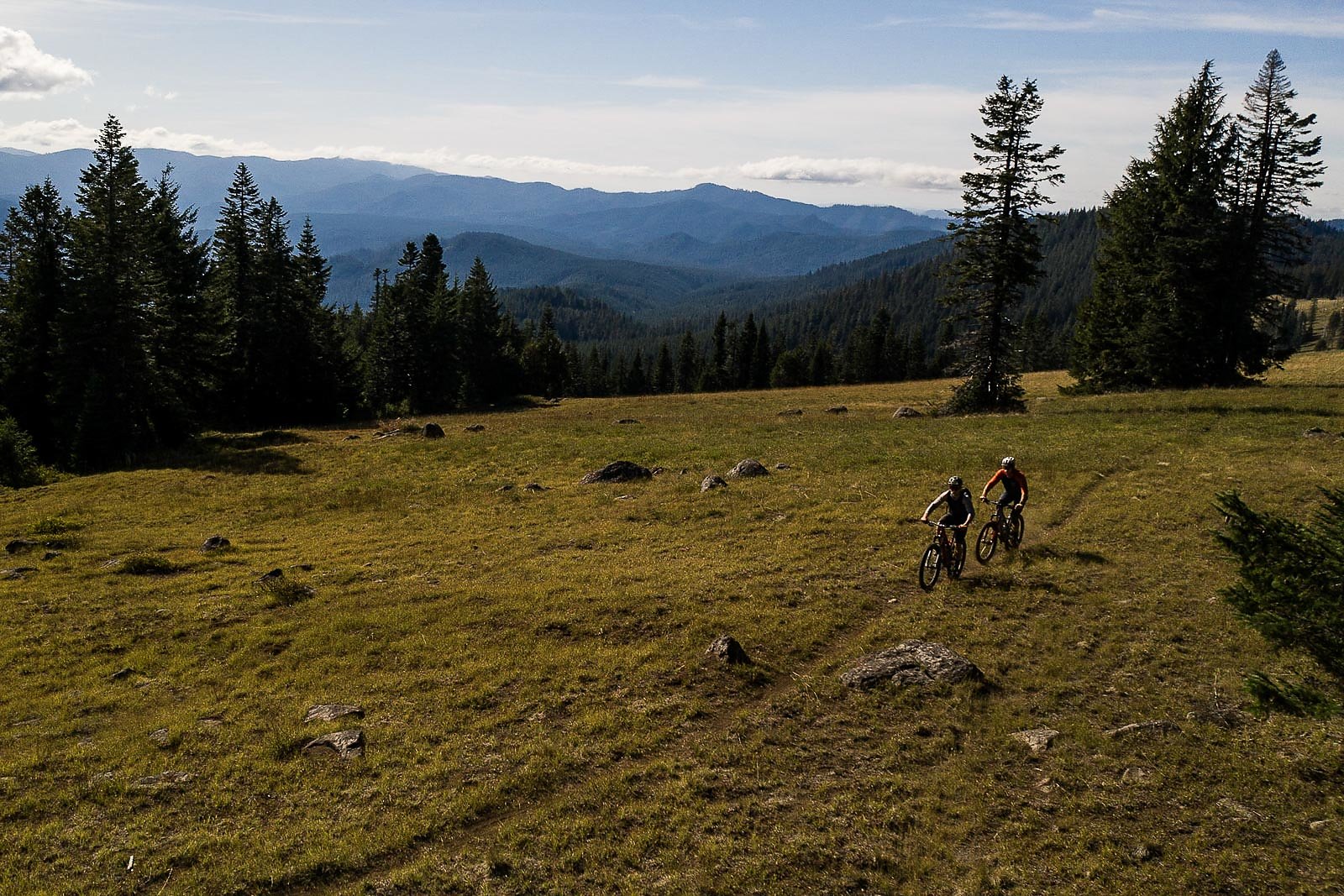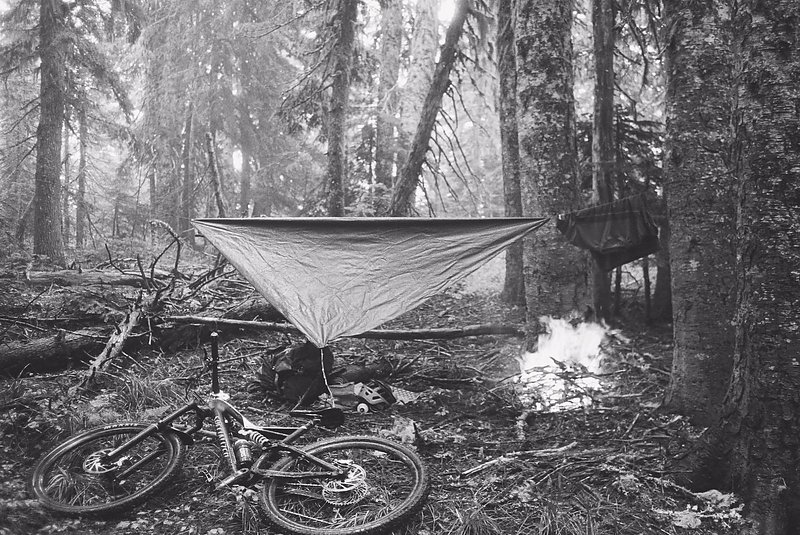 Yet the abundance of trails means keeping up with maintenance is an enormous task. And, despite the growing number of mountain bike advocacy organizations in the state, Gibson and his partners at Trans-Cascadia recognized that especially in more remote, backcountry regions, there was a huge absence of trail maintenance, with many trails being reclaimed by nature. The maintenance that was being performed was largely thanks to OHV (off highway vehicles), equestrian and hiking crowds, with mountain bikers not really pulling their weight. Out of this need for increased mountain bike backcountry trail maintenance, Trans-Cascadia was born. 
In the fall of 2017, after the third successful iteration of Trans-Cascadia, Gibson, Craig and a host of other thoughtful leaders and mountain bike stakeholders sought to create a state-wide advocacy group. The Oregon Mountain Bike Coalition, a group of local and regional advocates and organizations, was founded out of a desire to prioritize and distill the needs of local mountain bike organizations and present them as a unified voice within the state. Trans-Cascadia is one of the 15 OMBC members, sharing their success in trailbuilding, maintenance, permitting, fundraising and storytelling with the rest of the OMBC members. 
"The first time I met Will and Mark was at 2016's Trans-Cascadia, where they signed up as volunteers. As a new volunteer, we try and test the boundaries to see where they fit into the mix. Everytime we asked these guys to do something, they were all over it—"YES" every time.  These are guys you put at the top of the mountain and the furthest away from camp, and know it will be a party. These guys just have a good vibe, they work their asses off, and they have solid spirit leader qualities, we love us some Will and Mark."
—Nick Gibson, Trans-Cascadia co-founder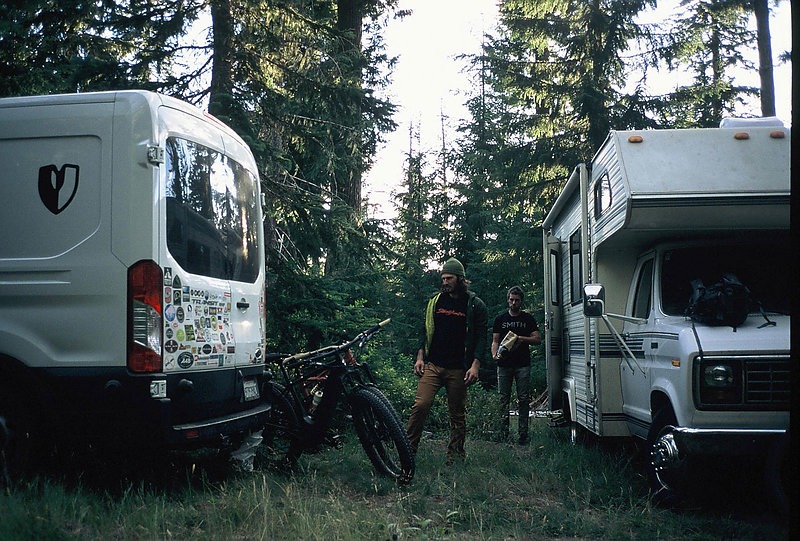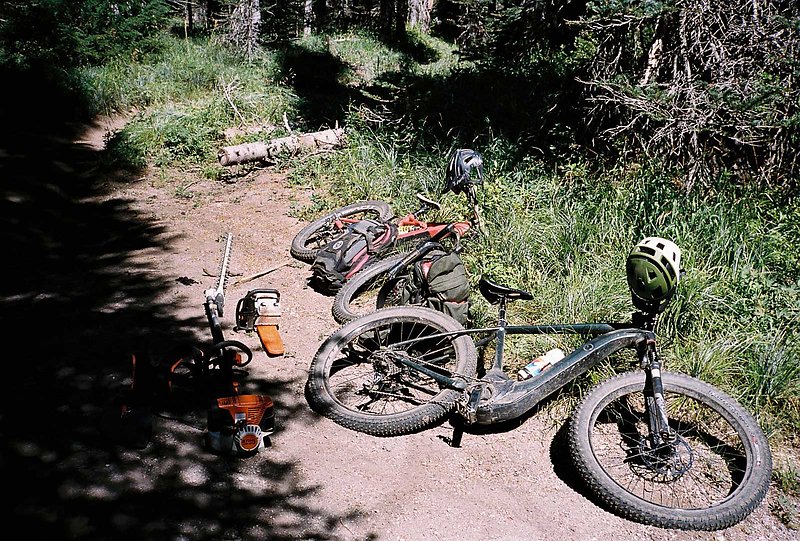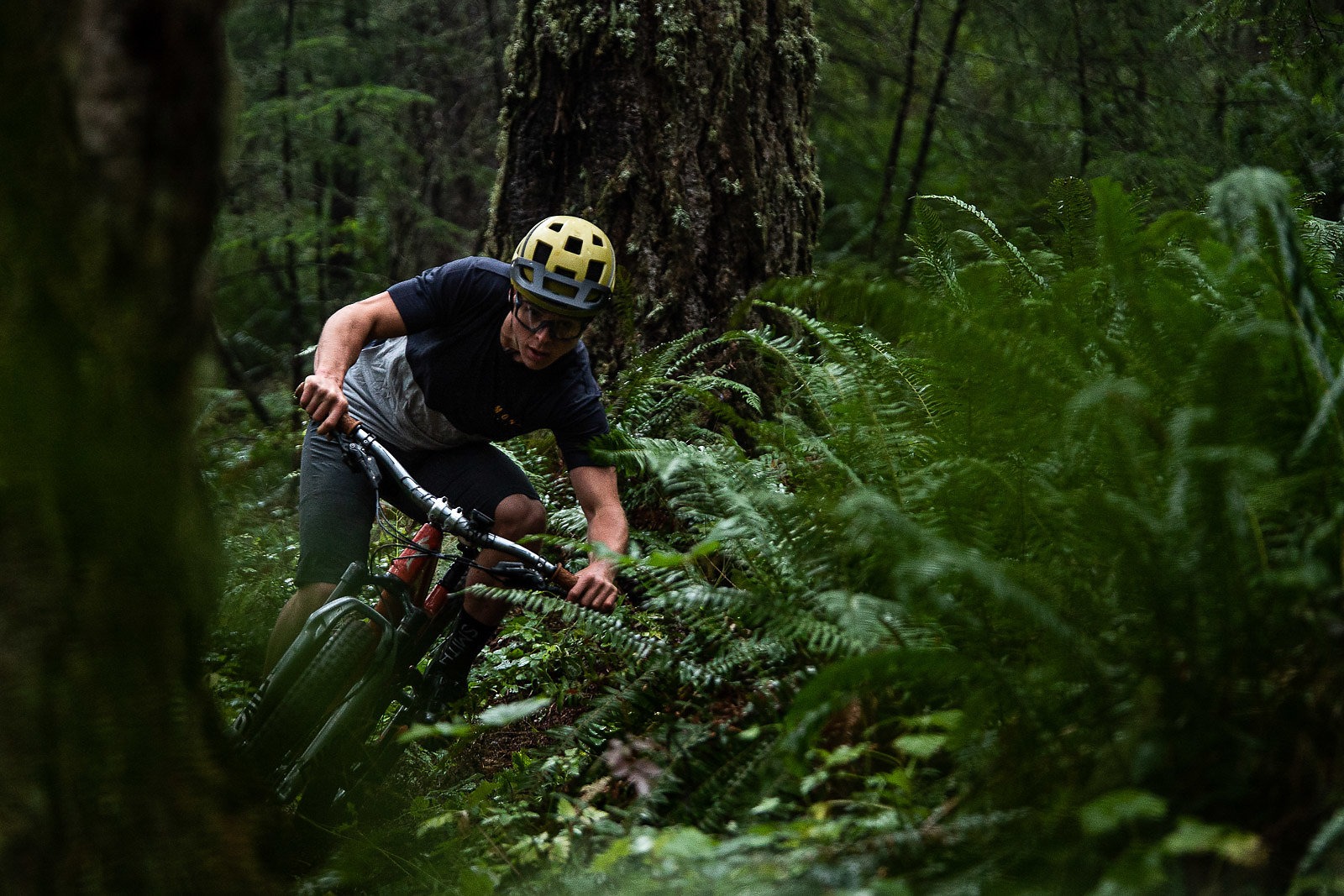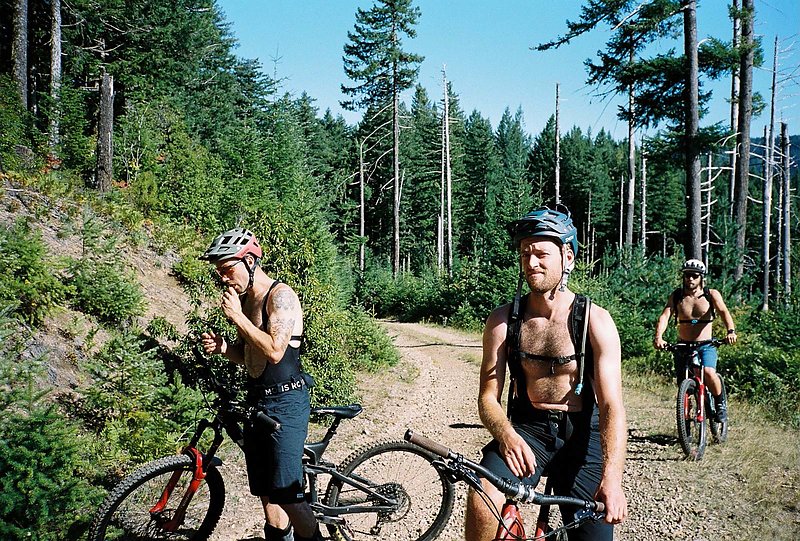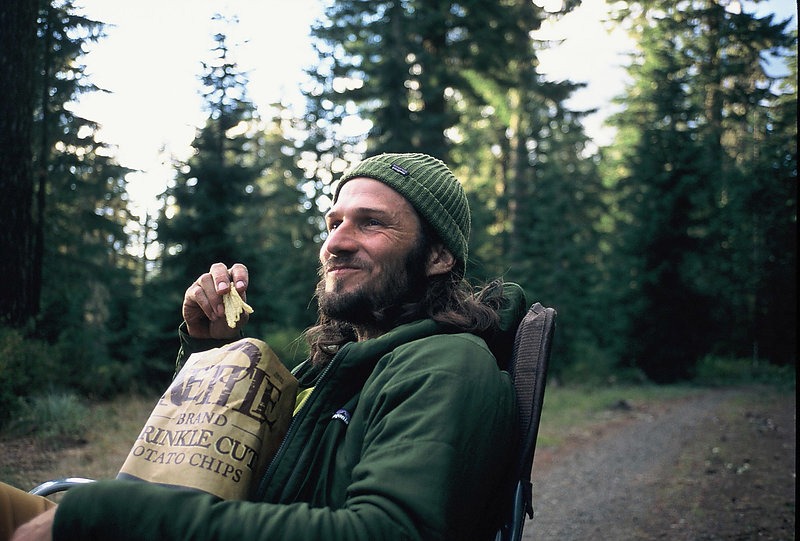 Leading up to the 2018 Trans-Cascadia, we convinced our friend Fanie Kok, head of Specialized's Soil Searching Program, to join us in doing some trail work. We spent four days deep in the backcountry of the Gifford Pinchot National Forest (while not technically in Oregon, it offers a similarly unique experience to Oakridge, Willamette or Hood River) hauling backpacks and trailers heaving with tools, fuel, food and water up thousands of vertical feet. Transporting our supplies to the work site required an exhausting effort, even for seasoned trailbuilders and us "athletes." Combining this work with the already backbreaking task of clearing trail and filling rain ruts meant we ate lunch in silence and raced to fall asleep when we finally rolled back to camp in the evenings. With every foot of trail we cleared, our appreciation grew stronger for the astonishing achievements of backcountry trail maintenance that Trans Cascadia and their crew of volunteers complete annually.
"Trailbuilding with the Free Radicals in the Gifford Pinchot Forest was one of the purest and truest forms of Soil Searching that I've ever had the privilege to be a part of."
—Fanie Kok, mastermind of Soil Searching
In addition to Trans-Cascadia, Mark and I have found ourselves making the 1000-mile trek to the backwoods of Oregon several times a season, just to sample some of that screaming fast single track. Our favorite haunts now include trails around Hood River, Bend, Oakridge, Mackenzie Bridge and Welches. The sheer quantity and quality of trails in Oregon rival that of our home province of British Columbia, just without the same volume of trail traffic, especially on those that stretch deeper into the forest. I can count on one hand the number of times we have encountered other mountain bikers on a remote trail in Oregon, in more than a month's worth of riding. This sparsely ridden region gives trail users an unrivaled experience and, when combined with such high-quality riding, creates a unique mountain bike destination—one that is surely worth preserving.
---
With your help we hope to raise $10,000 for the Oregon Mountain Bike Coalition, with funds being directed toward enhancing and protecting the state's mountain bike experience. To do this, we're raffling off a custom Soil Searching Specialized Stumpjumper, with all proceeds going directly to trail advocacy groups. Visit our Outride page to join the cause, and for more information on OMBC, please visit their website.