Local's Choice In Praise of Overlooked and Underrated Trails
I rode Squamish, BC for the first time in 2013 after moving to Vancouver for school.
Compared to where I learned to ride, on a small undulation in the Canadian Shield known as the Gatineau Park, the coastal mountains of Squamish were an expansive playground with seemingly endless trails. I vividly remember the first time I rode through the Diamond Head cut block, taking in the views of the Chief and Howe Sound. As a kid from Ontario, I felt like I was deep in the wilderness, despite being within eyeshot of downtown.
After graduation, I bummed around racing the BC Enduro, Big Mountain Enduro and several destination EWS races for three seasons, but whenever I was in the Sea-to-Sky, I was parked semi-regularly in Squamish, living out of my van, Elaine. After one especially expensive three-month long racing/riding trip to New Zealand in 2017, I returned home to Squamish broke from spending the last of my savings on real fruit ice cream. To make ends meet, I landed a job on the trail maintenance crew with the Squamish Off-Road Cycling Association (SORCA).
During my first spring with the trail crew, I explored more trails and corners of the coastal rain forest than I ever had before. I felt at home in the woods above town, something the wide-eyed Ontario transplant would have never imagined only four years prior. I began to better understand and appreciate the diversity of the trails around Squamish. From the slabs of Penthouse and Intestinal Fortitude, to the berms of Half-Nelson and Pseudo-Tsuga, the jank-tech cross-country in Valley Cliff or the scary fast smashing of Angry Midget and Crouching Squirrel Hidden Monkey, each trail has its own idiosyncrasies. Individually, these trails are carefully curated experiences that seek to instill a particular feeling in riders. En masse, they contribute to one of the most diverse trail networks in the world.
"Squamish's success as an international riding destination boils down to its thorough representation of mountain biking in BC. Between the slabs, head-high berms, technical singletrack and properly steep descents, it's hard to leave disappointed."
—James Ivory, Director of Trail Maintenance and Owner of Ride BC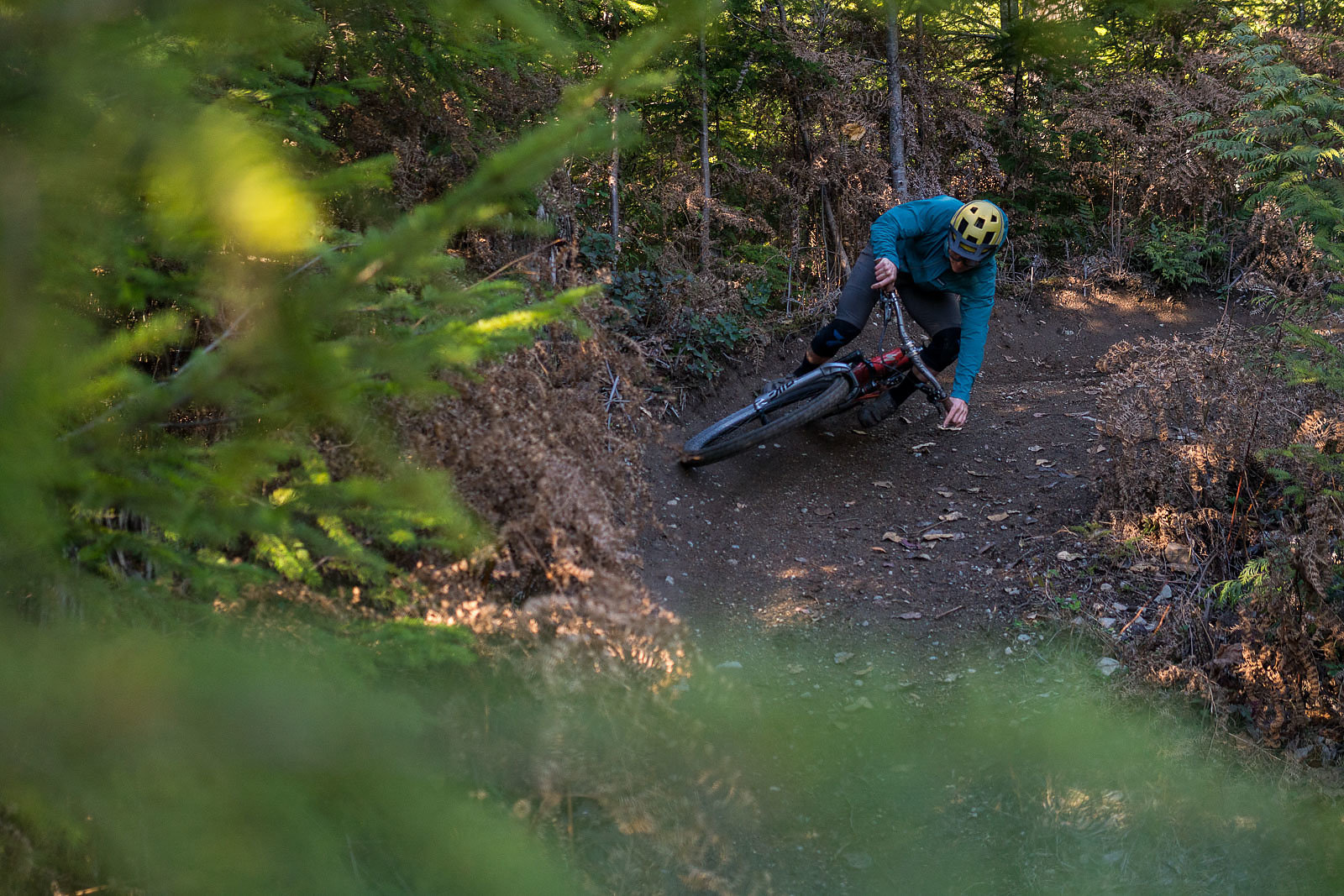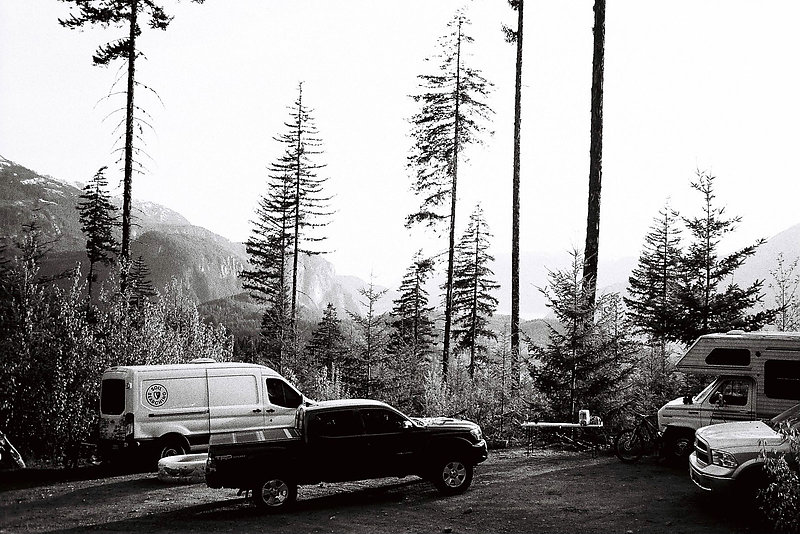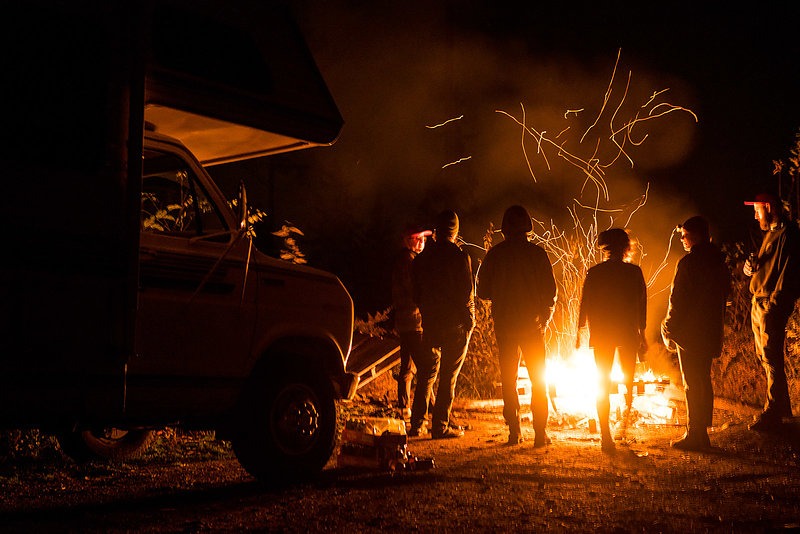 But, as is always the case, Squamish's trails didn't dig themselves. They were built by a dedicated group of largely volunteer trail builders. Since 2014, these volunteers have had growing support from SORCA in the form of a full-time trail crew. The organization is now responsible for the majority of trail maintenance projects in town. With more than 2,100 members, a five-person part-time trail crew and 12 volunteer board members, SORCA has grown significantly since it was founded 27 years ago by Cliff Miller and friends. Today, there is a strong working relationship between SORCA and the volunteer trail builders in town.
"Volunteers, whether they be trail builders, advocates, fundraisers or community event organizers, have created an incredible trail town here, but we are far past the point of it being sustainable without financial resources to back them up."
— Jeff Norman, President of SORCA
In addition to trail maintenance, SORCA's efforts focus on hosting fun, welcoming community events through their CINCO Races and Social Rides, and being the voice of mountain bikers in the Squamish community. According to Norman, three top projects for the future are: building a stronger working relationship with the Squamish First Nation; finding ways to finally protect some of Squamish's 150-plus miles of trails that have become so important to the heart, culture and economy of the town and continue to expand the trail network.
Last year, SORCA rolled out Trail CHAMPs (standing for Care, Health, Adoption and Maintenance Program) as an initiative to aid in keeping some of the more heavily trafficked trails in tip-top shape. Through Trail CHAMPs, a $5000 donation goes toward offsetting the costs of the roughly 175 trail building and advocacy hours that are required to maintain a trail for a season.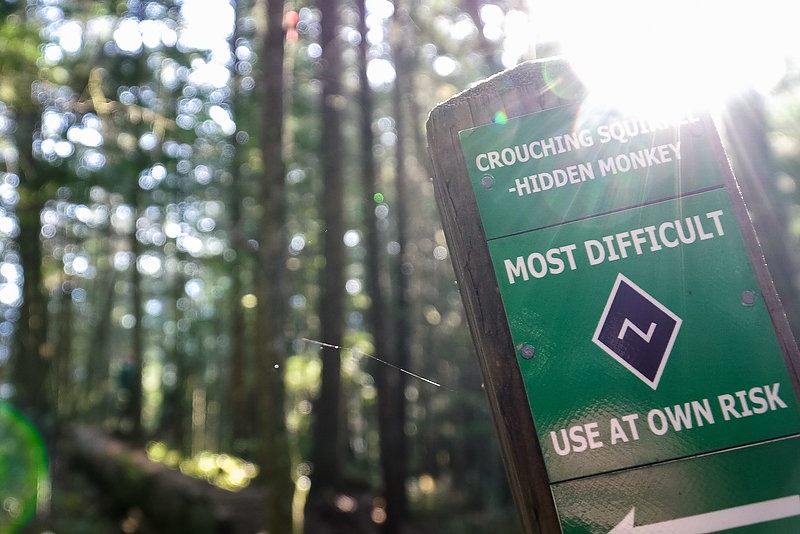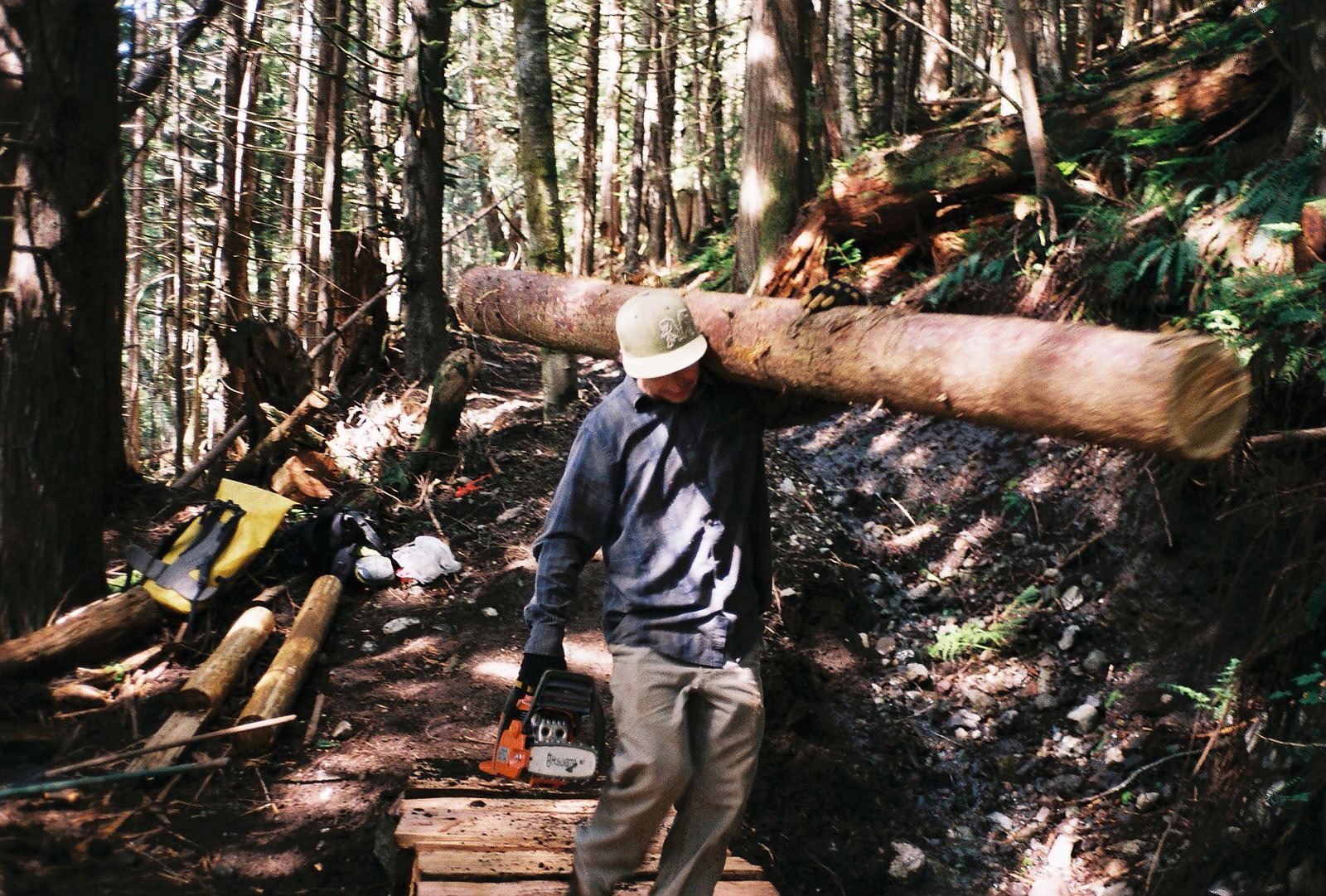 The program also provides a way for SORCA to have something tangible for larger sponsors. Mapped off the NSMBA's TAPS program down the highway, Trail CHAMPS keeps administration costs to a minimum by not having a paid staff member managing the program, maximizing the proportion of funds going into the trails, Norman says. This does have its downside, as the lack of a full-time employee means sponsorship solicitation does rely heavily on word of mouth, but SORCA was able to gain six Trail CHAMPs in their first season, adding $30,000 to their maintenance budget, bringing the total spent on trail maintenance in 2019 to nearly $175,000.
When Jeff and James Ivory, SORCA's Director of Trail Maintenance, suggested we direct the proceeds of this fundraiser toward Trail CHAMPs to sponsor a trail, the choice was a no-brainer. Crouching Squirrel is one of our favorite laps in town and often an overlooked and underrated local's choice. Whether it's a short winter ride, or the final lap in a 6-plus hour hella-mega, Crouching Squirrel always reminds us why we love riding bikes. It's screaming fast to start and finish, with just enough tech-smashing in the middle to shake your shocks and rattle your bones.
"Crouching [Squirrel] has, as far as I can remember, remained more or less the same the entire time I've lived in Squamish. I rode this trail on a piece-of-shit hardtail when I was 12-years-old and I wondered if I'd ever be able to do it better, do it faster or do it with keeping air in both of my tires. Crouching Squirrel, Hidden Monkey I like you just the way you are."
—Miranda Miller, Squamish local and 2017 Women's UCI DH World Champ
---
With your help, we hope to raise $10,000 to cover the cost of maintenance of Crouching Squirrel Hidden Monkey and Kiki's for 2020 and 2021. To do this, we're raffling off a custom Soil Searching Specialized Stumpjumper, with all proceeds going directly to trail advocacy groups. Visit our Outride page to join the cause, and for more information on SORCA and Trail CHAMPs, please visit their website.