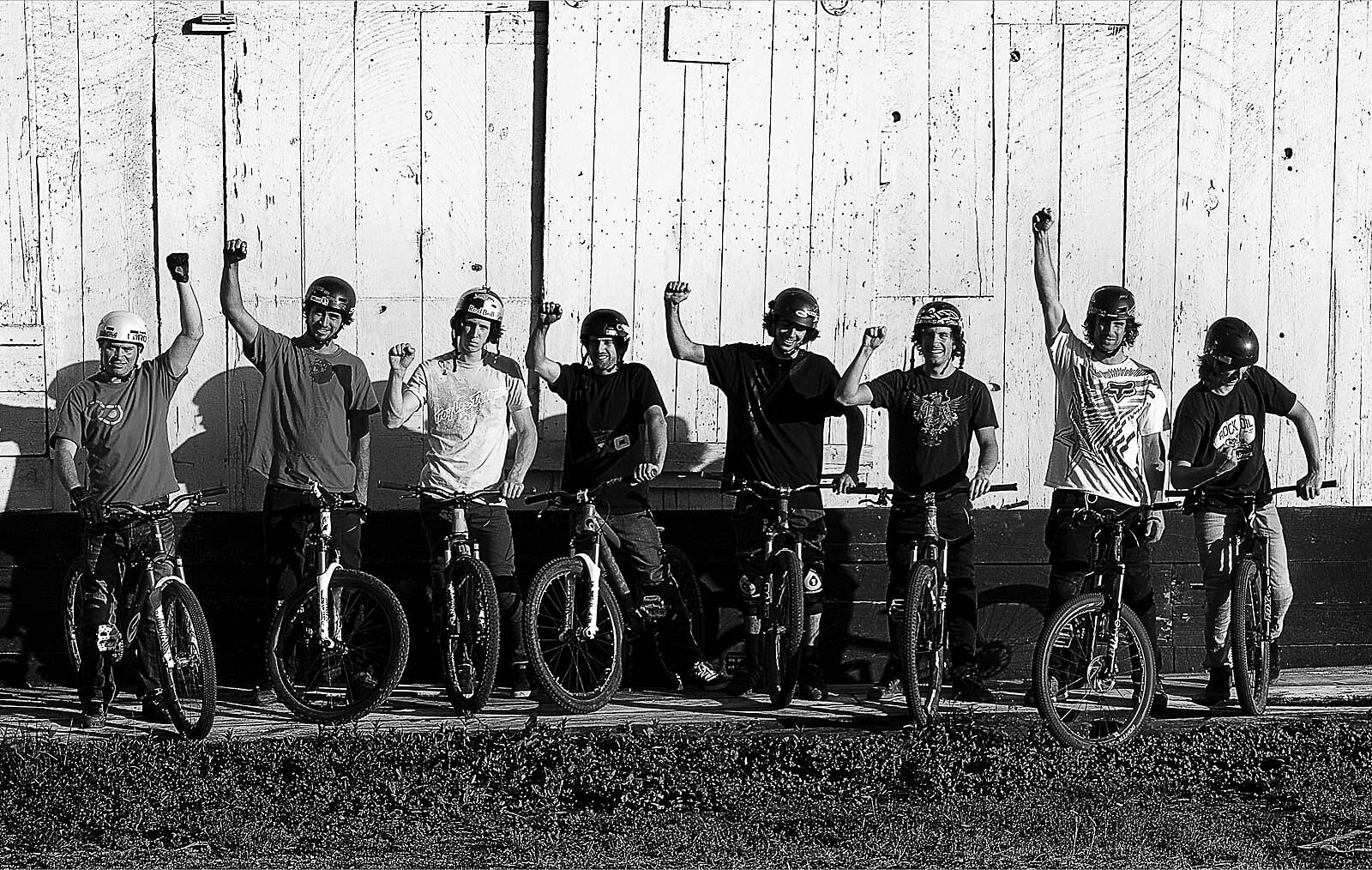 Life Priorities Anthill Films and our Universal Community
As auteurs of mountain bike motion pictures, Anthill Films has long heralded the role of community in the sport.
Local riders, clubs and trail builders have always been integral to the behind-the-lens logistics of any mountain bike movie set, providing crucial beta, pinpointing talent and offering support. Yet for the crew at Anthill, the community itself is more often than not also the inspiration for the story they wish to tell.
"That's always been really important to us: Are the films and segments we're making actually representing what mountain biking is, for as many people as possible?" Anthill Films Director Darcy Wittenburg says. "If you look at our films over time, for the most part, we're trying to reflect the culture and community as much as we can."
Capturing the nuances of mountain bike cultures— whether at local clubs in North America or in the world's most far flung developing nations—requires extra manpower and equipment. In addition to filming the all-important athlete action, having an extra RED camera and operator on hand allows for more of the peripheral reactions and subtleties to find their way into the final edit. It's that authenticity that often appeals most to the mountain bike public.
As a relatively young sport, mountain biking has only come into its own as a mainstream family activity in the last 10 to 15 years. The pioneering shredders of yesteryear have grown up, sprouted their own families and formed a core riding group in the community. Anthill's preceding film company, The Collective, depicted this in Andrew Shandro's segment in Seasons, when the career veteran mountain biked to school with his son before a burly solo hour of North Shore riding.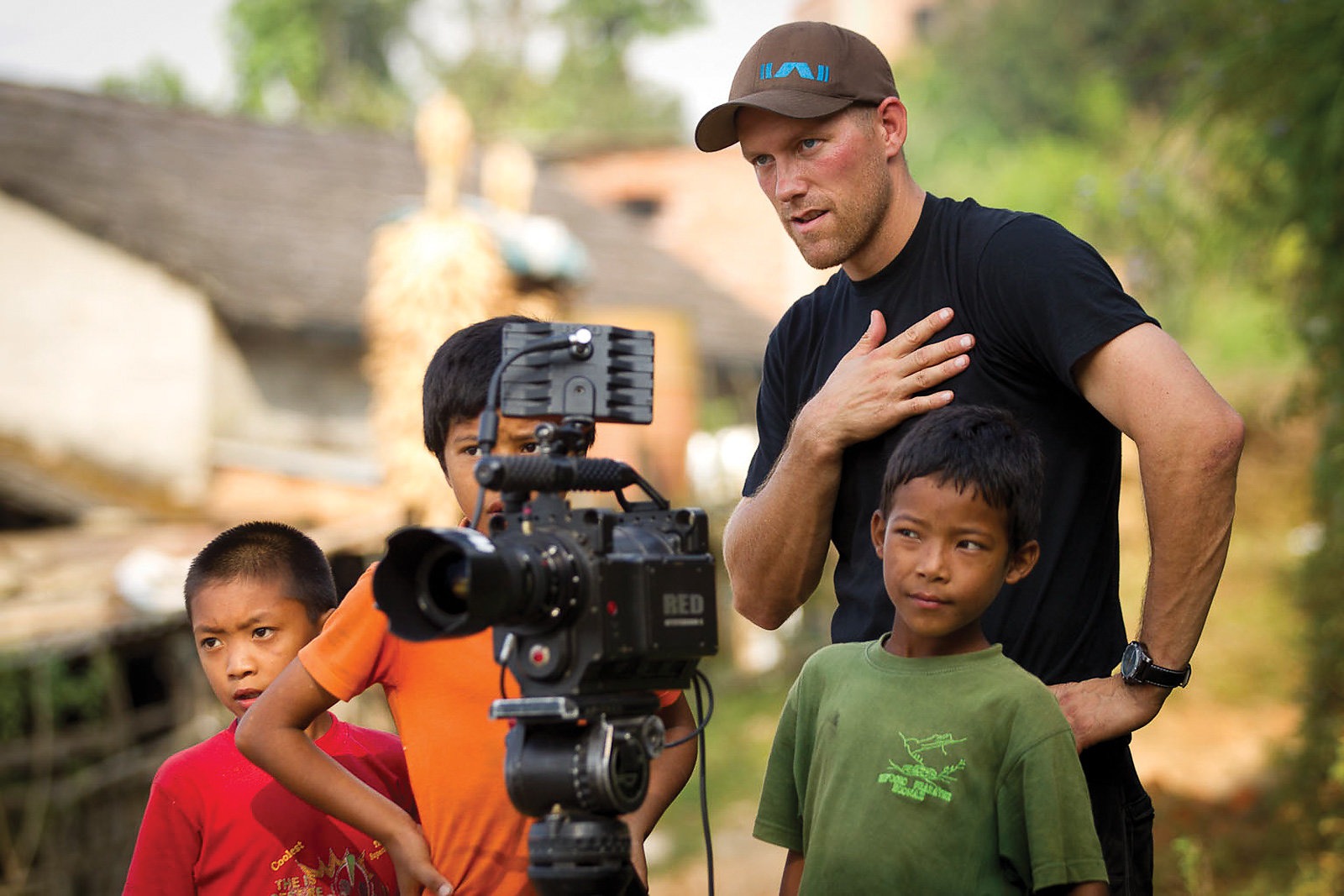 It's sections like those, not necessarily the ones with the most wild action, that resonate with viewers. Lead Editor Darren McCullough recalls attending a screening of Seasons in Garda, Italy with co-director Colin Jones where an impassioned fan with tears in his eyes approached them.
"He was on the verge of crying, telling us a story about how seeing Shandro bike with his son Ethan was the same relationship he experienced with his own son," McCullough says. "The community of biking as a family is everywhere, no matter where you are in the world."
The same can be said for mountain biking's more specific disciplines. The pre-FMB World Tour days of slopestyle thrived on informal and noncompetitive meetups of athletes and friends. The now-bulldozed Post Office jumps in Aptos, California became a bustling center for some of the world's best dirt jumpers during its 15-year reign, as exemplified in Anthill's 2012 feature Strength in Numbers.
In the early days, mountain bike communities revolved heavily around race events. Many still do, but it's trails that spread the gospel now, either whispered between friends or screamed from the rooftops of social media platforms. And where there are trails, there are builders. There are also leaders and representatives, people who speak on behalf of the entire community. Sometimes they're hired, other times appointed unofficially by their peers.
"That's something we see everywhere we go—that group of people that really invests in the trail network of their communities," McCullough says. "Some of those communities flourish like crazy, some of them ebb and flow a bit. If it starts as a group of friends and everyone grows up, it will sometimes die down until the next group of kids comes up and picks up where their predecessors left off."
When you ask a well-travelled mountain bike photographer about the least likely location he's discovered a mountain bike community, the answer may be more surprising than you'd think. Sterling Lorence has been finding pockets of the sport and culture since the 1980s and can wax poetic about locals chasing snowmelt in Yellowknife, Northwest Territories or meeting local mountain bike guides inside Himalayan teahouses at 12,000 feet.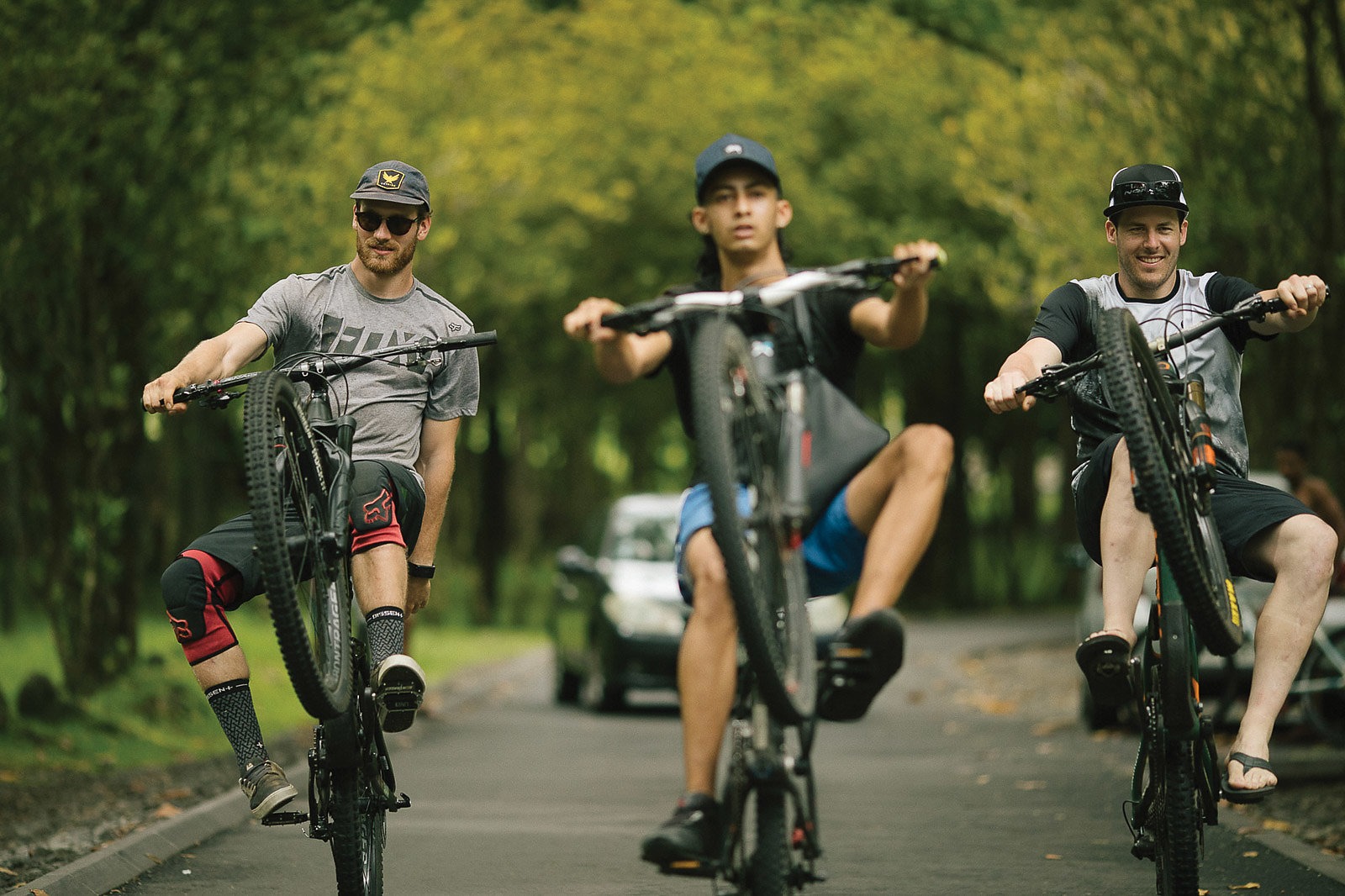 "If the terrain is right, mountain biking has probably found it," Lorence says. "But one of the places we weren't expecting to find a mountain bike scene was in Miami. They didn't have mountains, but they piled up seashells and wood for North Shore style structures and made trails on very small parcels of fl at land. It all sounded far-fetched, but once we got there and rode with these people, they all spoke the same language that the rest of the mountain bike communities do. They knew what was fun on a bike; you heard the same hoots and hollers coming out of the berms and launching into the air."
For their upcoming film, Return to Earth, Anthill is tipping its hat to mountain bike communities with a dedicated segment. After meeting locals in Moab, Utah; Bend, Oregon; Crested Butte, Colorado; Lenzerheide, Switzerland; and Wales, the connection between these communities and the film's underlying message—being present in the moment, gaining freedom from distraction— was further cemented.
"Part of returning to Earth means spending time with people," Wittenburg says. "Return to Earth doesn't have to mean going into the forest and being by yourself. It can mean spending time with like-minded people and the community they represent."
Anchoring the community segment is Anthill's home turf of Squamish, British Columbia. The crew has filmed on Squamish trails since the company's inception, but apart from honoring some of the local trail builders, they had yet to fully dive into the Squamish mountain bike community with cameras rolling.
"It's really cool to spend time celebrating the place where we're from," Wittenburg says. "And apart from that, it's legitimately one of the best places in the world to ride."
Spend enough time travelling with your bike and you're bound to cross paths with bike-shop owners, race organizers and passionate citizens who dedicate their time to pushing the sport forward for everyone. This comradeship crosses borders, cultures and languages, creating a universal community.
"It's the shared values," Wittenburg says. "Getting outside, having fun, being healthy, spending time in nature and spending time with friends. Those are the life priorities of a mountain biker."