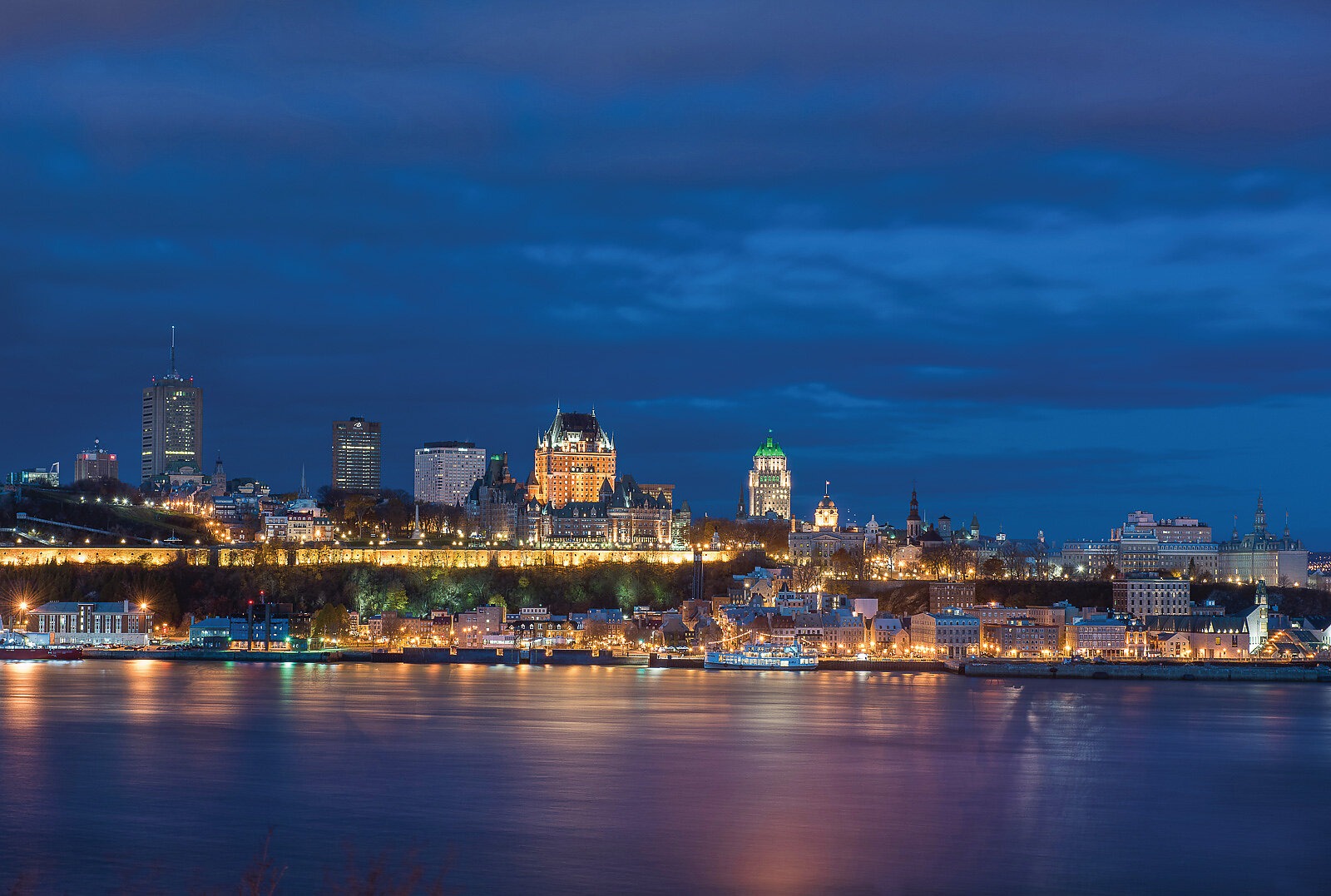 A Community Coup Quebec's Systemic Riding Revolution
From the outside looking in, the Canadian province of Quebec is a lot to wrap your head around.
Geographically, it's massive. At 644,000 square miles, it's 2.4 times the size of Texas, though most of it is uninhabited wilderness and arctic tundra. Its two largest cities, Montreal and Quebec City, are on the banks of the Saint Lawrence River and feature some of North America's oldest, most European-style architecture. Culturally, and perhaps most importantly, it has a distinct identity: More than 80 percent of Quebecois are native French speakers and 95 percent of residents are fluent in French.
The mother tongue is so vehemently protected in Quebec that even the stop signs are in French. They say "arrêt" instead of "stop" (by comparison, even stop signs in France say "stop"). The place is undeniably independent, but also welcoming and laid back. Quebec has 8.4 million inhabitants, but excluding Montreal and Quebec City, only one other city is home to more than 200,000 residents. Rural communities, mining towns and abandoned villages line the province's many rivers, lakes and highways—visible proof of Canada's dependence on cyclical demand for natural resources.
Quebec is a rugged landscape of large hills, black dirt and endless granite. Loamy pockets of pine forest lurk in the shadows. Its people embrace the outdoors, despite having some of the world's most brutal winters. The Quebecois adopted mountain biking early and invested in sanctioned racing programs and athlete development that left a structured legacy of speed that still burns from local races to the world's fastest stage. Now, the sport is riding a wave of popularity made possible by a decade of trailbuilding and government support. Quebec is unconventional by nature, but mountain biking has long had a home here.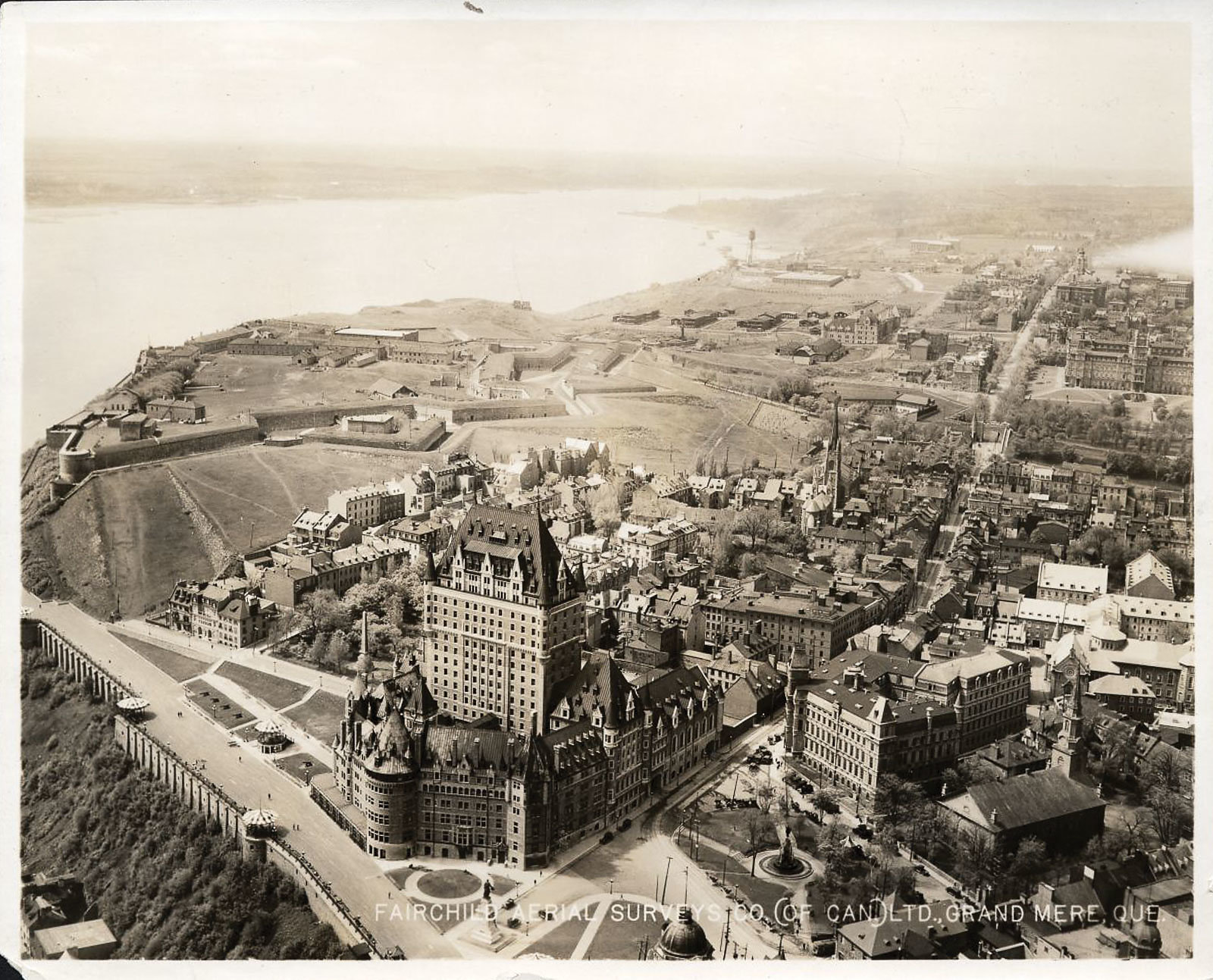 The French were the first Europeans to explore what is now Canada via the Saint Lawrence River and its tributaries. In 1608, after 73 years of failed attempts, they set up shop in Quebec City to secure access to land rich in beaver pelts on the territory of the Algonquin First Nation. It was these beaver pelts, sought to fulfill a European fashion trend, that shaped the fate of North America's largest country.
As the trade became a full-blown industry, hundreds of French trappers, known as Canadiens, began working with the Algonquin and Iroquois to catch beavers and transport them to ports at Montreal and Quebec City to be sent to Europe.
The Algonquin and Iroquois nations were sophisticated societies when the French and English arrived. They were expert hunters, canoers and trappers, with their own established trading routes. They knew the land and guided the men of the competing Hudson's Bay Company and North West Company into the wilderness. Without their guidance, European settlers would have struggled to navigate the massive landscape, its hundreds of miles of whitewater, and the unholy cold of winter.
Though the treatment of First Nations in Canada is a muddled blemish on the country's history, the debt owed to the land's original inhabitants is undeniable.
The British took control of Quebec with a decisive military victory at Quebec City in 1759, just a few years before the end of the Seven Years' War. By the early 19th century, when beaver fur was no longer fashionable in Europe and Napoleon was stiff-arming Great Britain out of European markets, the British looked to Canada for the lumber it needed to build ships. This meant clear-cutting every old-growth pine forest close to a river strong enough to float the logs down. Logging was a much shorter-lived and environmentally devastating industry than the beaver trade, and today most of Quebec's forests are second or third growth. In 1867, the British colonies of Canada, Nova Scotia and New Brunswick were united into one Dominion of Canada and supplied wheat, wood and nickel to the rapidly industrializing British Empire.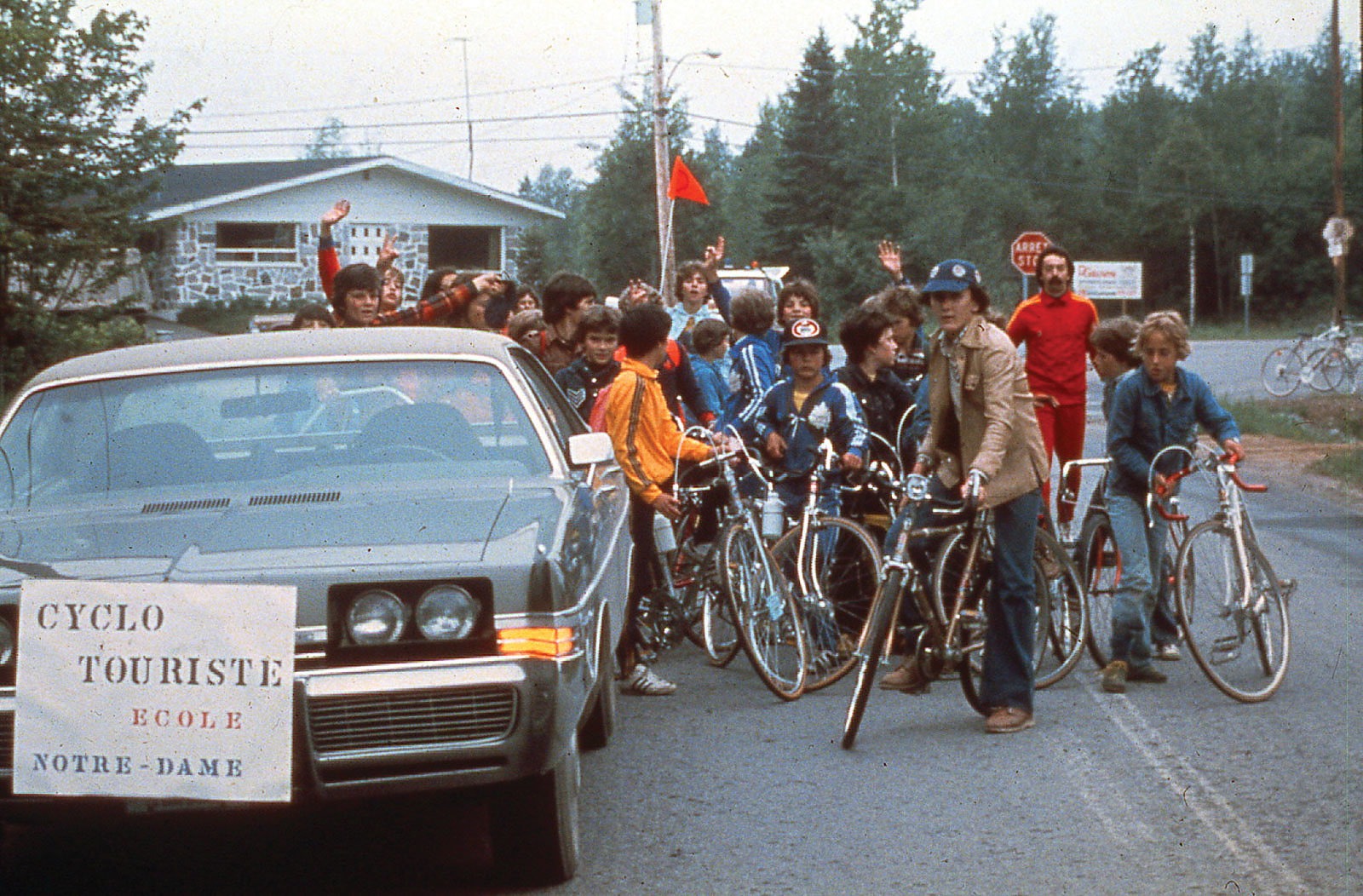 In the 20th century, Quebec began to assert itself as a culturally separate entity within Canada, even as its culture was drastically changing. The province went from the country's most devout Catholic population to its most ardently secular, as a "Quiet Revolution" pushed out the church. A complete overhaul of the education system created the country's most affordable post-secondary program and a cultural awakening spread throughout the province.
By 1980, the fervor of Quebec's cultural independence reached its peak, when the nationalist movement called its first referendum to determine if the province would separate from Canada and form its own country. That first referendum yielded a 60/40 decision in favor of keeping the country united. Though this result caused considerable friction with Canada's English-speaking majority, it was not until the second referendum, in 1995—when Quebec's population voted in a paper-thin, 50.58 percent to 49.42 percent margin in favor of remaining part of Canada—that the extent of Quebec's identity crisis became obvious to the entire country.
Though the separatist movement has since waned, the 1995 referendum was a reminder of the Quebecois' resolve—and of the potential power of an organized revolution. Which, when it comes to riding bikes, is proving to be a great thing.
More people in Quebec ride bikes than in any other province in Canada. This fact can be traced back to one person, Gabriel Lupien, nicknamed "Le Bon Dieu en Vélo," and the precedent he set for the organized promotion of cycling.
In 1956, when the Catholic church still had a firm grip on most of the province, Lupien, a priest and gym teacher, started peddling the gospel of cycling. From his parish in Sainte-Anne-de-Beaupre, only minutes from Mont- Sainte-Anne (MSA), he developed programs for children to learn safe riding techniques, promoted bicycle touring, established clubs and organized events across the province. A man of his time, he soon joined his contemporary Quebecois in their 1960s secular revolution, left the church and dedicated his life to promoting cycling in Quebec.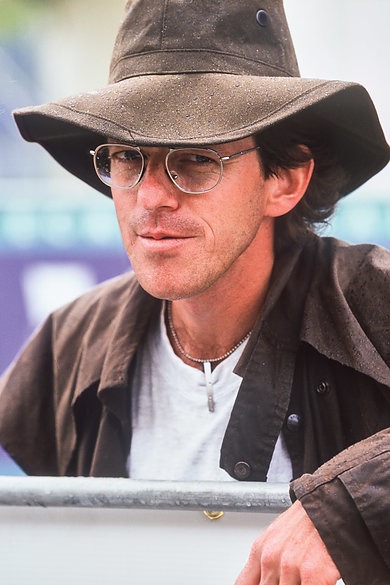 In 1967, Lupien founded the province's first official cycling association, the Fédération Cyclotouriste Provinciale. By 1979, the program was massive, changing its name to Vélo Québec to reflect its broad mandate. Today, Vélo Québec is a multifaceted organization that runs everything from a magazine to a museum to a travel agency, all augmenting its primary function as a bicycle advocacy group.
As a forefather of cycling in Quebec, Lupien's legacy lies with road riding. The story of Quebec's mountain bike heritage started outside a bar in Whistler, British Columbia. It was there, on the patio of Tapley's, that a young Quebecois named Patrice Drouin saw a mountain bike for the first time. After pedaling it around, he knew everything was about to change.
Like many Quebecois, Drouin was on a pilgrimage to Whistler to get a taste of the west coast. For three years, he skied, improved his English and learned about the operations of North America's most-revered ski area. But more importantly, he fell in love with mountain biking and ended up bringing a new sport—along with a vision for its success—home to Quebec.
Drouin opened his own bike shop, Vélo Caméléon, in the heart of Quebec City, specializing in mountain bikes. Within two years, he realized that the lack of suitable trails for his customers to ride was a serious problem for mountain bike retail.
"There was nowhere to go, no trails," he says. "I saw an opportunity to build trails and create something for mountain bikers."
So, in 1984, Drouin founded the Association Québécoise de Vélo de Montagne (AQVM), the province's first mountain bike association. Working at ski hills in the winter, he and his friends spent their summers volunteering to build trails, start clubs, stage events and educate people about mountain biking.
By the late 1980s, Drouin's association had more than 1,800 members and put on 30 events per summer. In 1988, Mark Lemay, then president of the Canadian Cycling Association, first met with the Union Cycliste Internationale in Belgium to discuss the possibility of hosting a World Championships of Mountain Biking. To prepare for this meeting, Lemay asked Drouin for insight and information he'd gleaned from years of work in the field.
In 1990, during the inaugural World Championships of Mountain Biking in Durango, Colorado, Drouin found himself at the heart of the action.
"Before, you had to race to access good trails. But when the networks were developed enough, anyone could ride."—Francis Tetreault
"We had to make a set of rules that worked around the world," he says. "We chose to make a blend that brought them all together. At the heart of it, it was inspired by the U.S. rules, which were always a little bit ahead, and the Quebec rules we'd been working with."
The following year, Drouin founded his event-planning organization, Gestev, eventually bringing the World Championships to MSA in 1998. Since then, MSA has become a pillar of the international racing circuit, hosting a World Cup event for a record 29 consecutive years. Today, this iconic World Cup is the showpiece of a legacy that runs deep into the soul of Quebec mountain biking.
Despite the unrivaled permanence of Mont- Sainte-Anne's World Cups, it was only about seven years ago that Vélo Québec recognized mountain biking's maturity as a discipline and began working to support its growth. Today, the group supports volunteer associations and trailbuilders, lobbies the government for funding and generally keeps a big-picture view of mountain biking's continued growth.
Francis Tetreault, who worked in trail advocacy for more than a decade, handles Vélo Québec's mountain bike portfolio as it evolves to meet the needs of a growing riding scene.
"Before, you had to race to access good trails," Tetreault says. "But when the networks were developed enough, anyone could ride. This led to tourism, starting within the province that sparked the interest from towns to develop trails to attract riders.
"We help smaller associations get access to funding," he adds. "We give training for trail building, ecological conservation. We work with conservation projects and help equip people with tools to manage and protect their lands. When towns invest in a project, they want to validate with a third party. We are that official third party that can reassure and support local projects."
Thanks to decades of work by volunteer organizations, the future of mountain biking in Quebec is now ensured by supportive bureaucracy. Though it can at times slow things down, the overall structure and planning help foster a general understanding of riding, trails and advocacy among a wider audience. For groups like Vélo Québec, the goal hasn't changed for 52 years: to maintain a culture in which bikes hold a permanent place in the lives of the Quebecois. The main message, for all cyclists, is that riding is a healthy way of life that instills a strong connection to nature. And nowhere is this connection stronger than on the trails—exactly where Quebec's builders are both breaking and gaining ground.
Of the roughly one million people who call the Quebec City area home, 95 percent communicate only in French. The city's linguistic exclusivity is, among other things, a cultural foothold for the maintenance of Quebec's unique francophone identity. The province has its own media empires, art scene, celebrities and sports stars, most of which are based in either Quebec City or Montreal. Quebec City is a group of tightly knit communities working to protect a way of life.
Over the past several years, the city has also consolidated its identity as a mountain bike hub. Local builders and organizers have garnered support from landowners and the region's tourism board to build hundreds of miles of trail.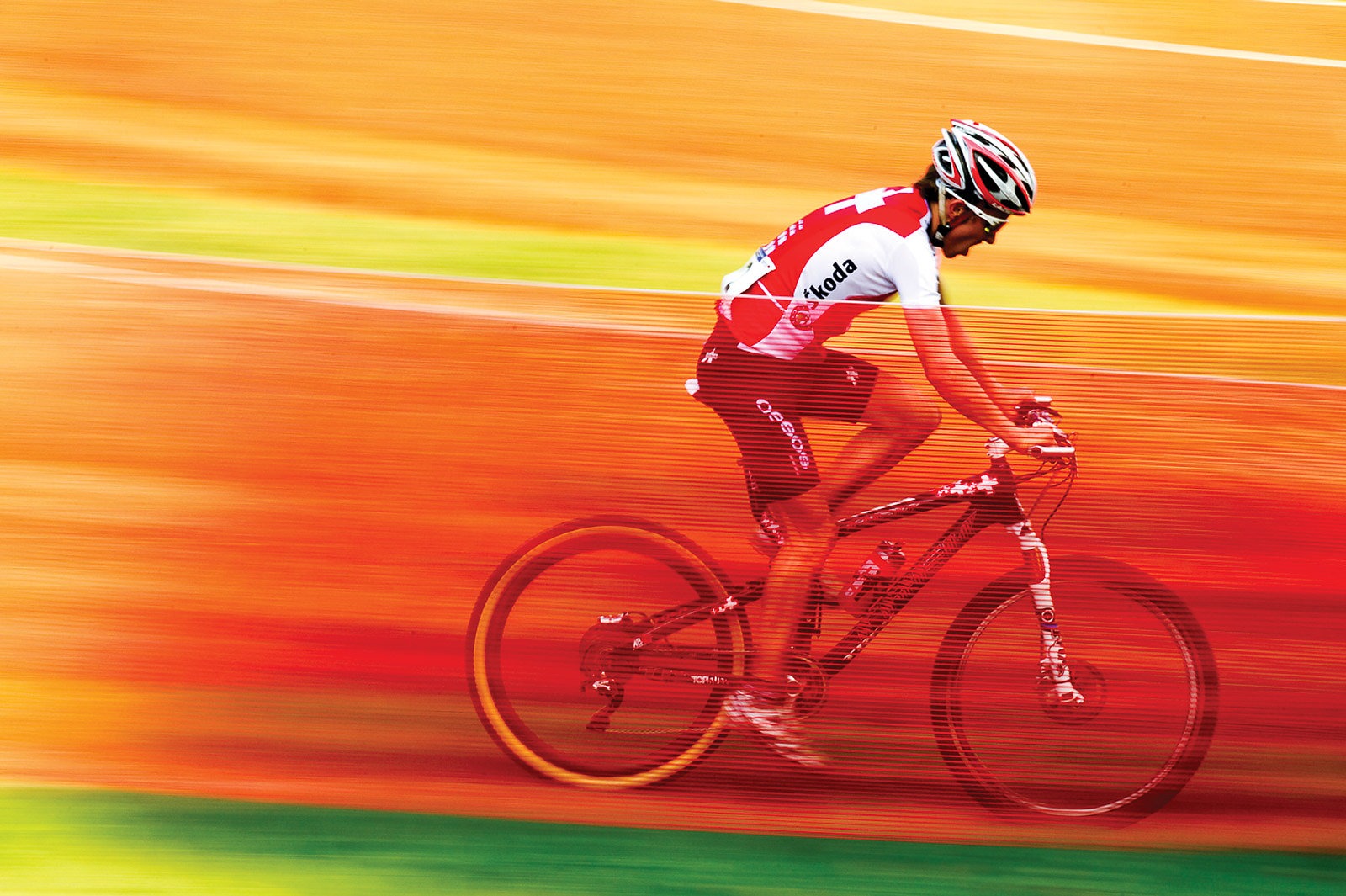 Three main riding areas serve Quebec City's population. Each one features a blend of old and new trails that harness the energy of Quebec's notoriously rugged terrain in completely different ways. The closest to town is Les Sentiers du Moulin (SDM), in Lake Beauport, an easy 25-minute drive north from the historic neighborhood of Old Quebec. It's a densely packed network of mostly modern trails that spool around a 650-foot-tall hill, ingeniously using most of the land to create a patchwork of trails that feels like those of British Columbia. Capitalizing on the hill's steep gradient, rich soil and stone slabs, tourism officials pumped $200,000 into trailbuilding and promoting the area as a riding destination. With a sizable parking lot, a welcome center, abundant signage, showers and a bike-wash station, the complex is convenient and user-friendly.
About an hour to the east of Quebec City, MSA has long been an established stop for both downhill and cross-country riders. The MSA Bike Park boasts relentless, double-black downhill tracks accessed by chairlifts, while the surrounding area features more than 60 miles of cross-country-oriented singletrack. Unlike SDM, which has the deliberate design of a master- planned network, the trails at MSA are a bit more pêle-mêle. Here, you can ride a 30-year-old cross-country trail, a contemporary flow trail and even a section of downhill track from Sam Hill's segment in Earthed 5, all in the same loop. Though MSA continues to expand its variety of trails, it aims to preserve its celebrated history as the region's epicenter of gravity-fed riding.
An hour northwest of Quebec City is Vallée Bras-du-Nord (VBN), another network that has benefitted from the thoughtful, dedicated work of volunteers and an infusion of cash from the local government. VBN has two main concentrations of trails, highlighted to the north by Shanahan, home of the breathtaking Neilson trail, which ebbs and flows like the cascading river it follows. A 30-minute drive south of Shanahan is Saint-Raymond, a collection of short, purpose-built gravity tracks filled with flowing berms and wall rides, all easily accessed from town by pedal power.
The small community of Saint-Raymond itself is reaping the rewards of mountain biking's surging popularity. Local businesses have been reinvigorated by waves of summer visitors thirsty for beer and poutine. Community leaders view the trails as a healthy outlet for youthful exuberance, and people like Tommy Paquet—who poured a fair share of sweat into making the area a legitimate riding destination—are seeing the fruits of their labor.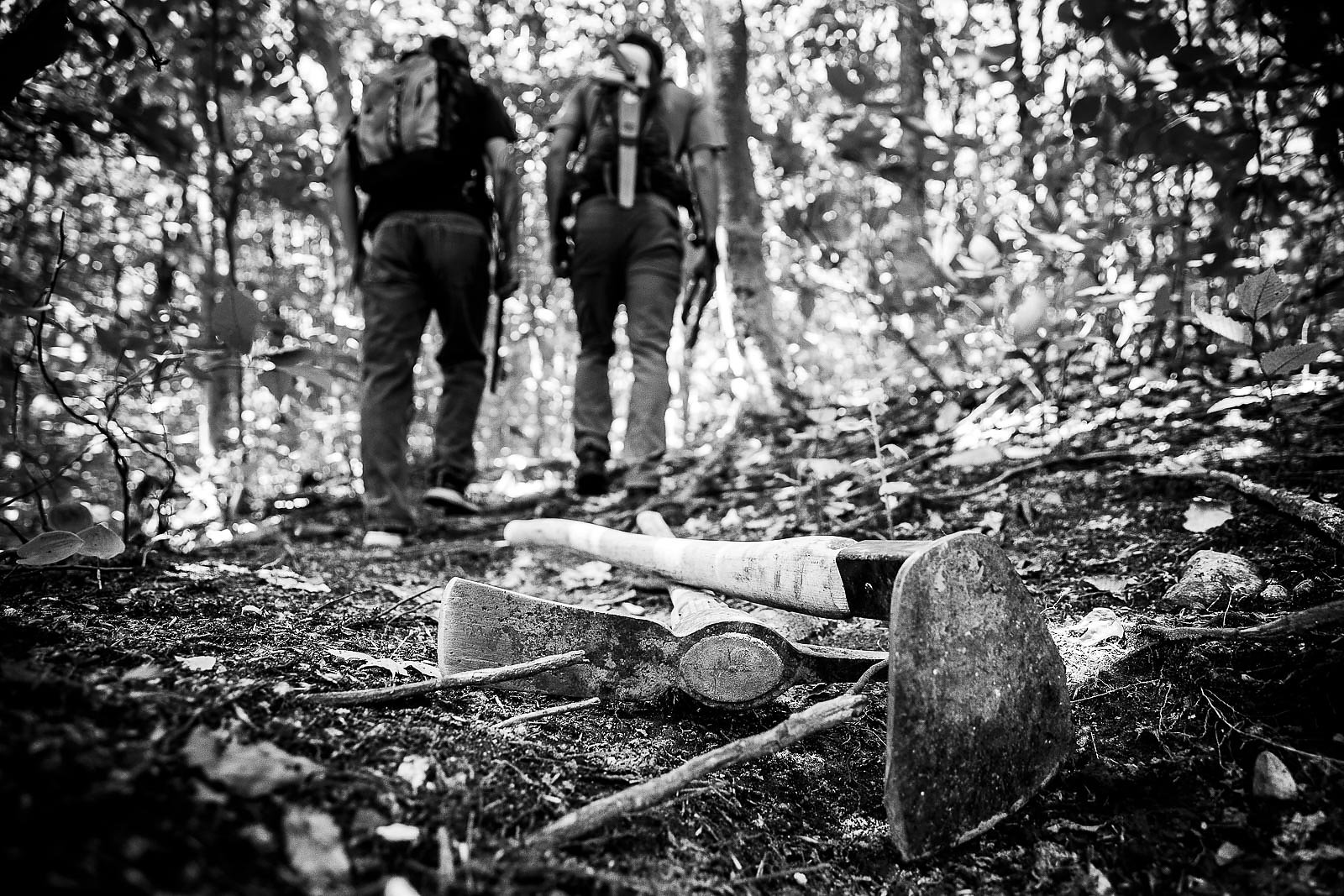 Like Drouin, Paquet also spent time in the mountains of British Columbia, where he bettered his English and gained a renewed perspective on mountain biking. When he returned to his hometown of Saint-Raymond in the early 2000s, he saw a need for quality singletrack that did more than simply link sections of ATV trail and service roads for racing.
Inspired by the community-driven model of Vermont's Kingdom Trails, Paquet and his friend, Frederic Asselin, worked to secure funding from the Saint-Raymond government to develop a trail network. Unlike many other Quebec communities, where riding clubs were primarily building trails for events, Saint-Raymond's early efforts were driven by professional trail crews.
"Because we started with a professional trail crew who were paid, we didn't have that grassroots integration that some other places have," Paquet says. "[But] the town has transformed. It went from maybe 100 people who owned bikes in 2005,
to today, there is certainly, at a bare minimum, 1,500 people who own mountain bikes here.
"Mountain biking here used to have this perception as being exclusive and dangerous," he adds. "But now there are little kids who can ride the hardest trails in Quebec. That was definitely not the case when we started building trails. The effort that's been put in to make the sport accessible for everyone is unbelievable."