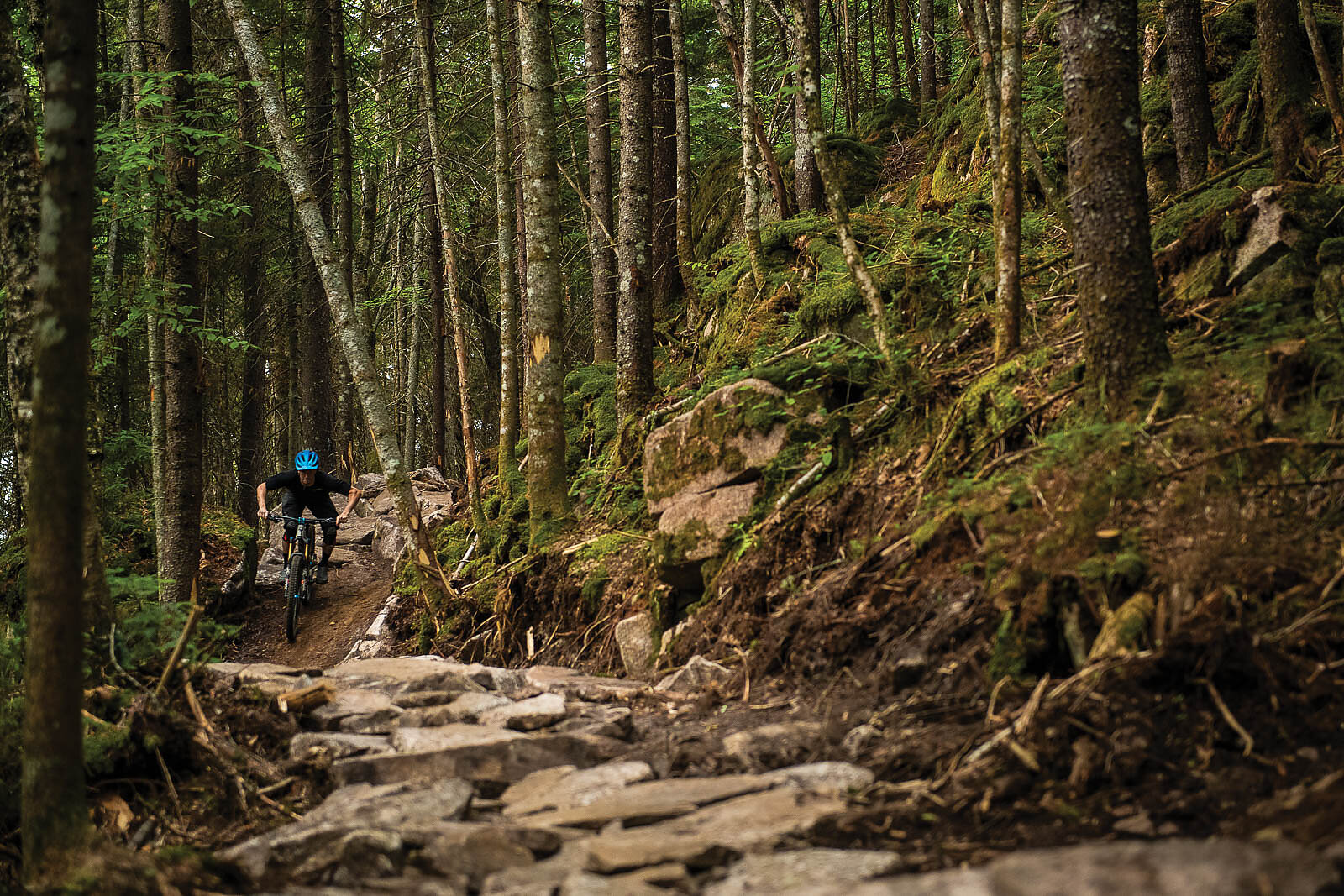 Built By Hand Tireless Dedication at Sentiers du Moulin
Having grown up during the formative years of Quebec's mountain bike scene, Les Sentiers du Moulin (SDM) holds a special place in my heart.
Some of my fondest memories are of people dedicating their time to develop mountain biking in this beautiful place, and its story is representative of Quebec's overall growth into one of the world's major mountain bike destinations.
My mother used to drive me to the local riding club's weekly training evenings at SDM, and it was the site of my first-ever cross-country race in 2006, when I was 13 years old. Since those days, I've seen the local trail network blossom into a thriving hub of mountain bike culture, thanks to years of tireless volunteer work in the forms of trailbuilding, coaching and race organization.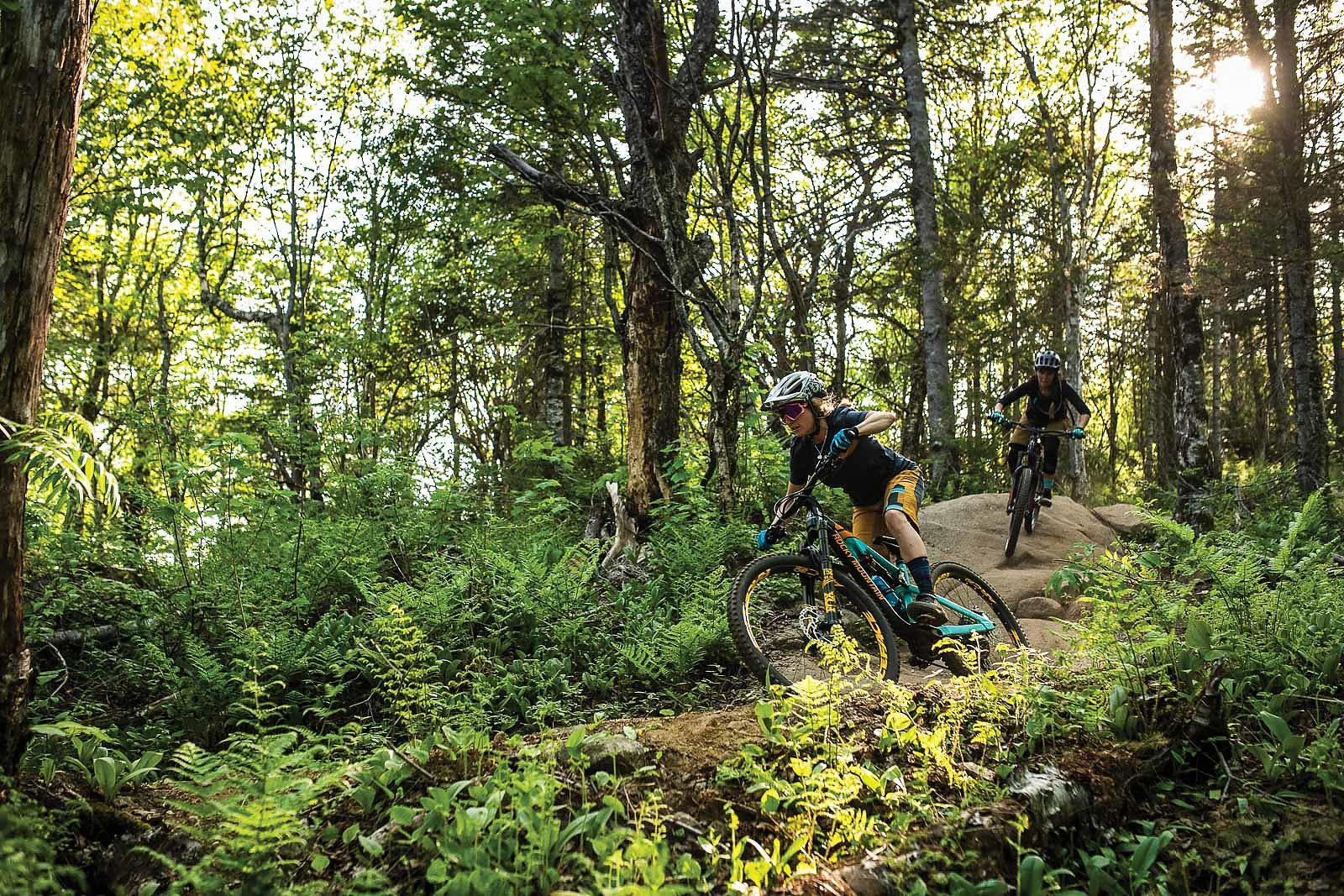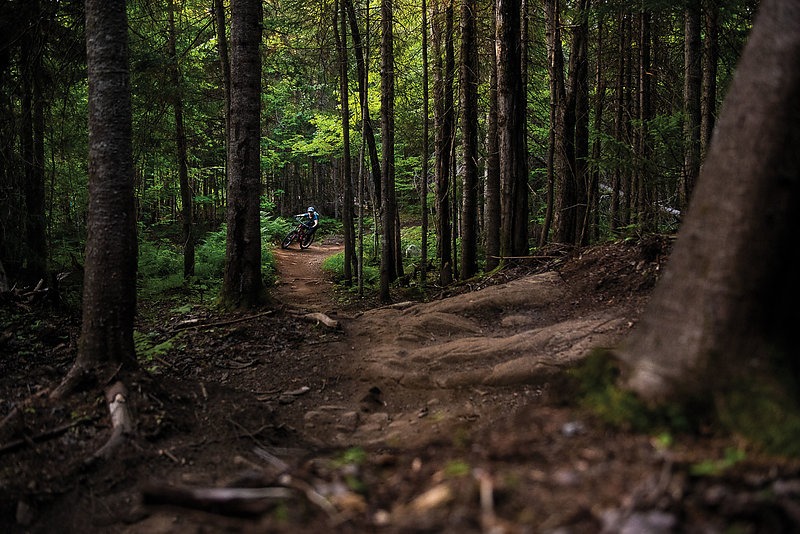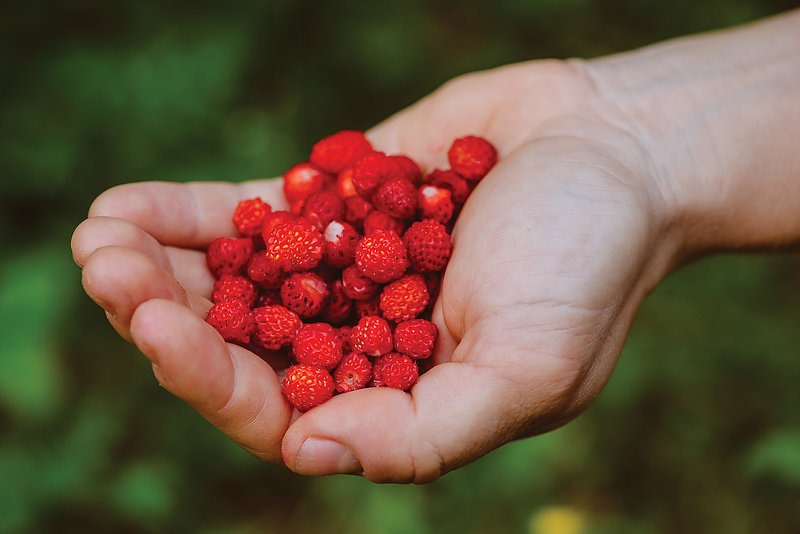 What started as a Nordic skiing center in 1989 began to morph into a bastion of mountain biking some 15 years ago, as area riders realized the enormous potential the once-private land offered during the warmer months. These early pioneers, members of a cross-country-development club supported by local bike shop Mathieu Performance, were organizing a regional XC race in 2006 and reached out to one of their hardworking members, Érick Gagnon. Already deep into the development of a trail complex around nearby Lake Beauport, Gagnon recognized the promise of SDM and began building trails with a dedicated crew of local volunteers in 2007.
About 40 people showed up for the initial dig days, toiling in the rocky terrain with basic tools. Despite the daunting nature of this work, they completed their first trail, the aptly named La Poulaski, the same year. Even in the absence of government grants that could have helped purchase heavier equipment, the volunteers forged into the following year with some 20 new workers joining their ranks.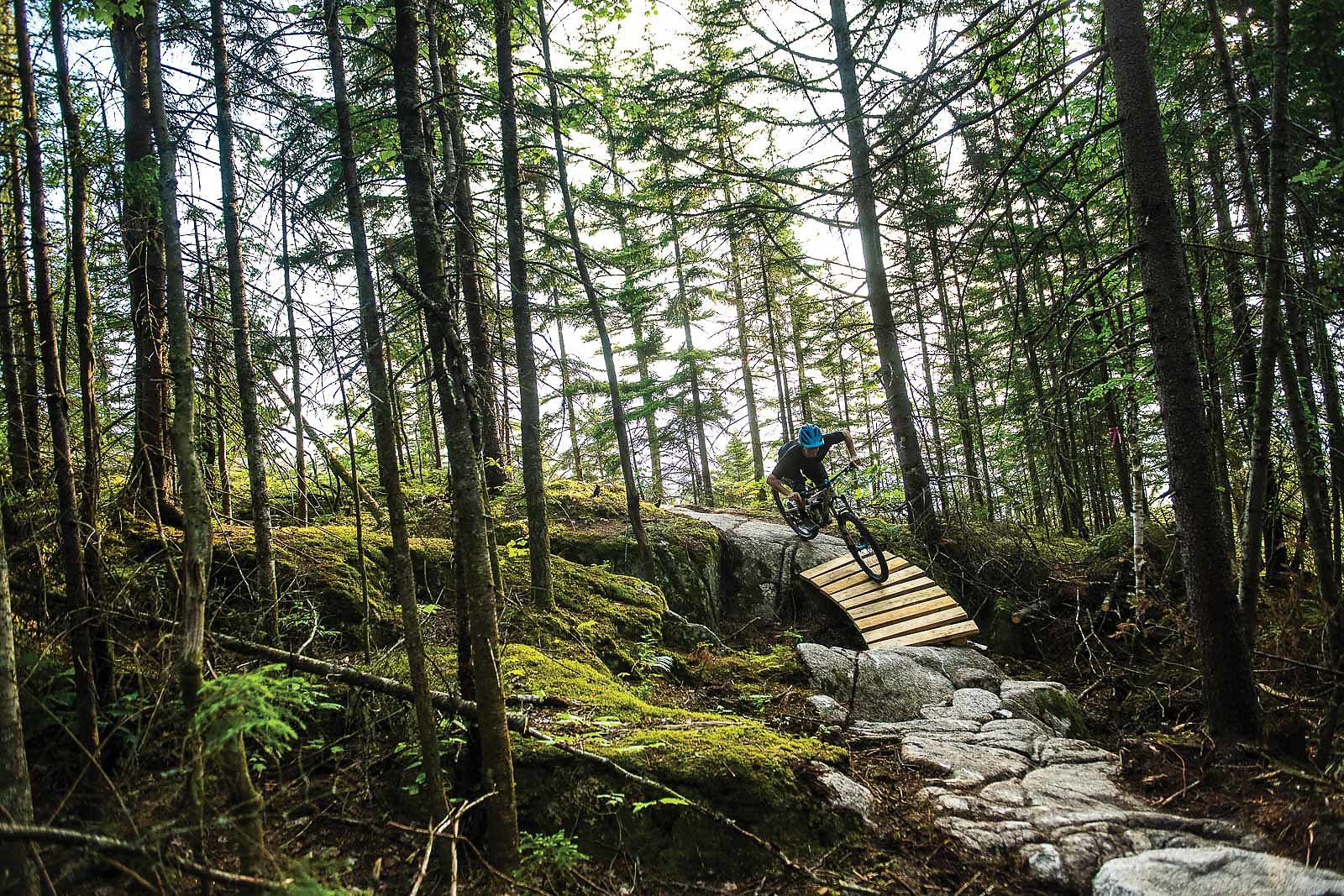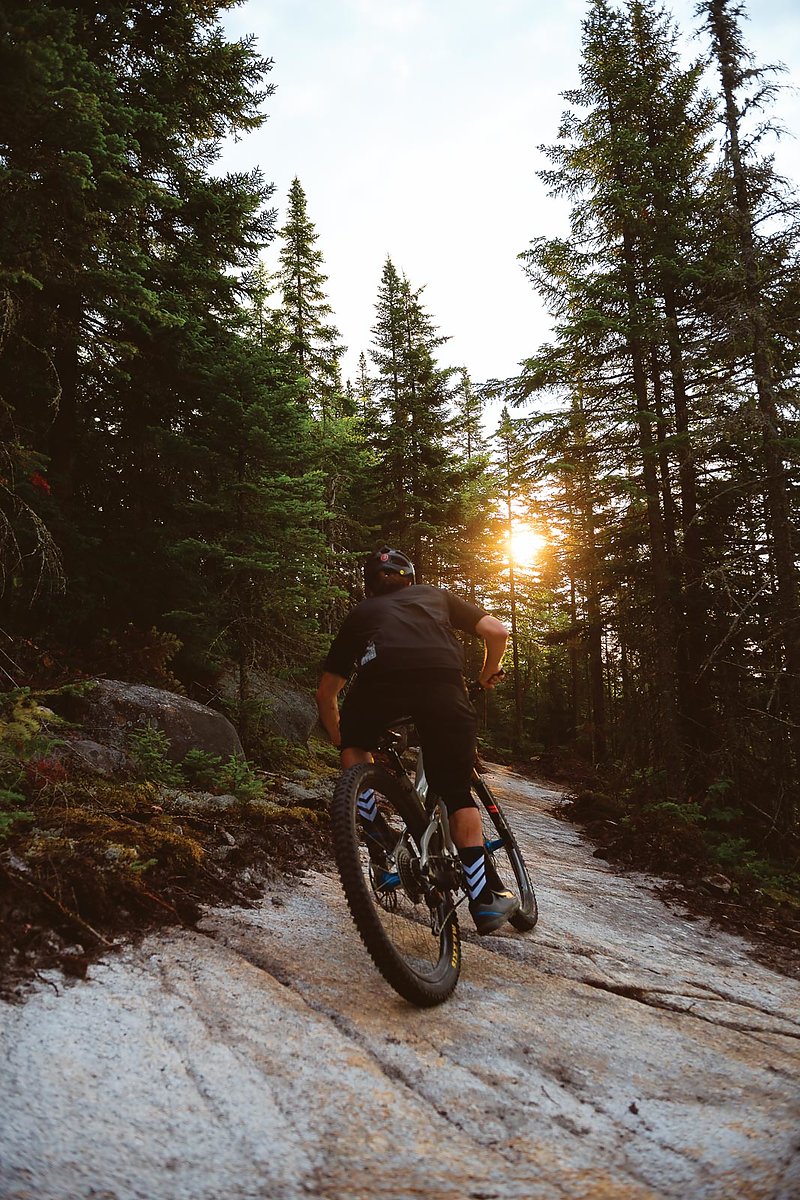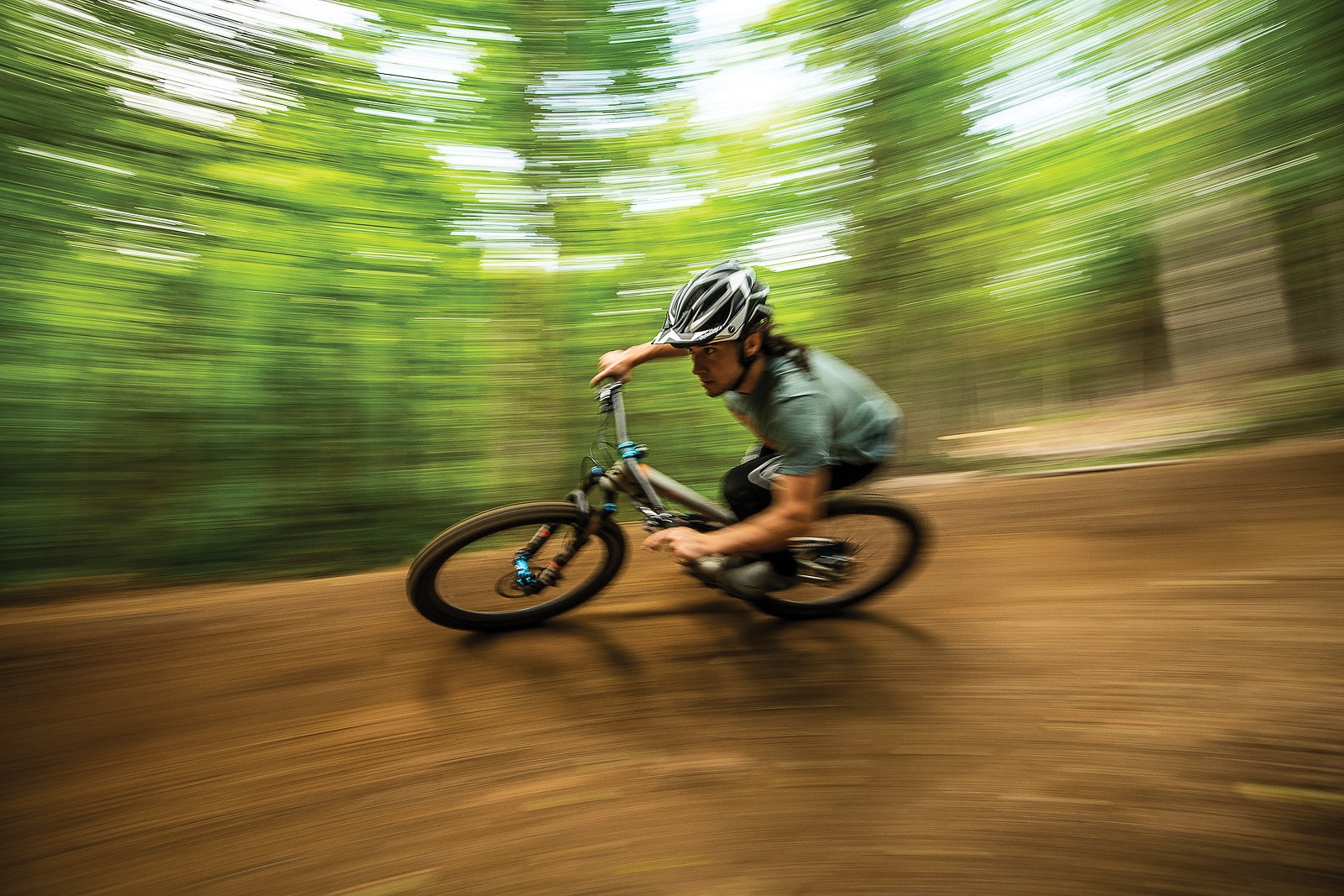 In 2012, the local municipality bought the land, paving the way for the full-scale development of SDM into a bona fide trail center. By 2014, the team had put together a cohesive development plan and presented it during a city council meeting devoted to using mountain biking as an avenue for tourism growth in the greater Quebec City region. Until that point, Mont-Sainte-Anne and Vallée-Bras-du-Nord had been the province's primary focal points, but the raw potential of SDM was clear and it became the latest beneficiary of government trailbuilding grants.
Thanks to more than 10,000 hours of volunteer work, the backbone of the SDM network was formed, and to this day the Mathieu Performance-backed development club still puts in at least 200 hours of volunteer work each summer.
By 2015, due to the growing desire of local riders for more purpose-built features on their trails, efforts were underway to add more technically demanding tracks to help meet the needs of enduro racing and more gravity-oriented types of riding. Local riding and trailbuilding group LB Cycle, formed in 2014 with the purpose of promoting gravity-driven pursuits, joined forces with the existing volunteer groups to begin adding some vertical spice to the network. The addition of LB Cycle to the fold helped to solidify the enduro-style influence on SDM, and new trails with a distinctly aggressive personality began popping up on the hill.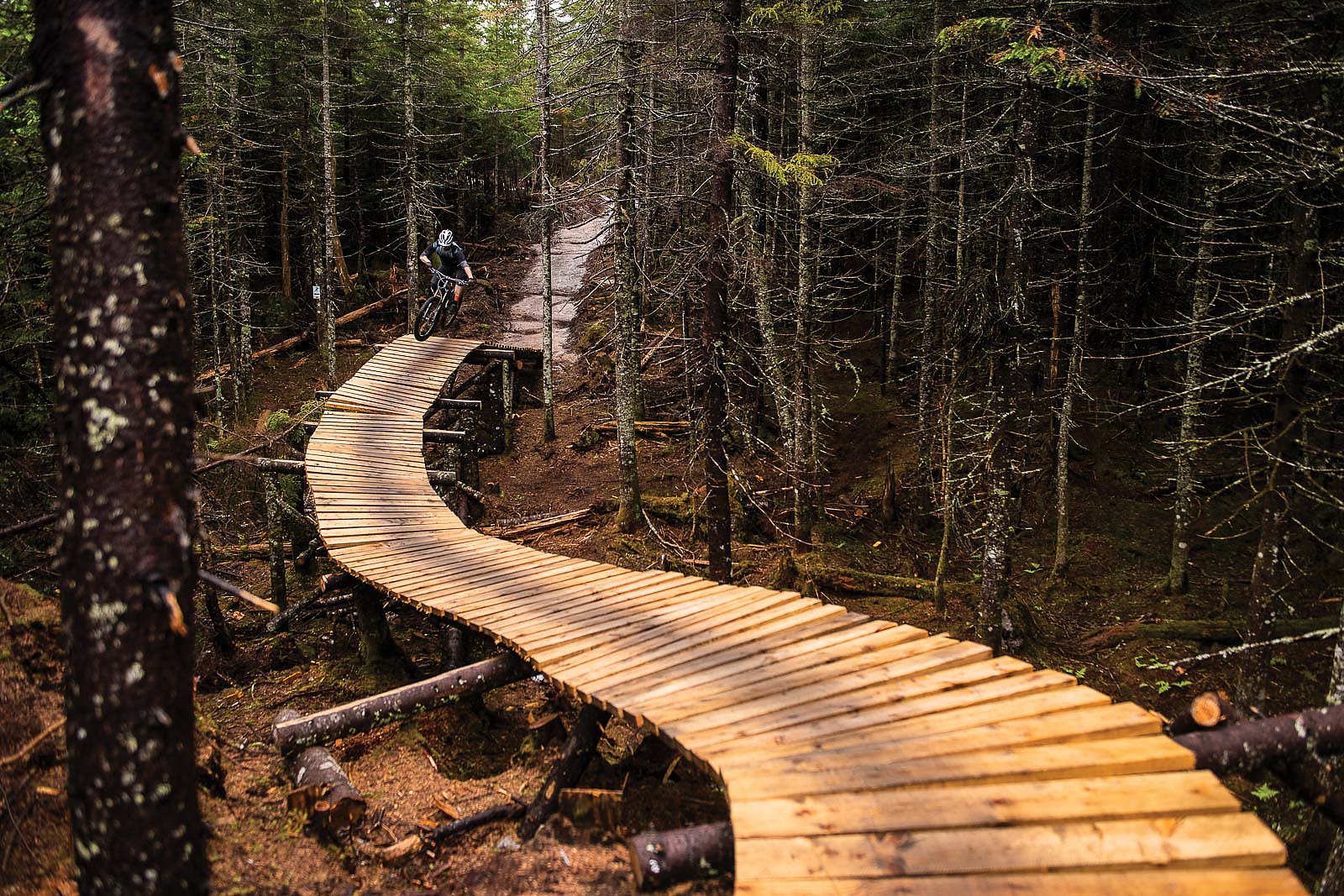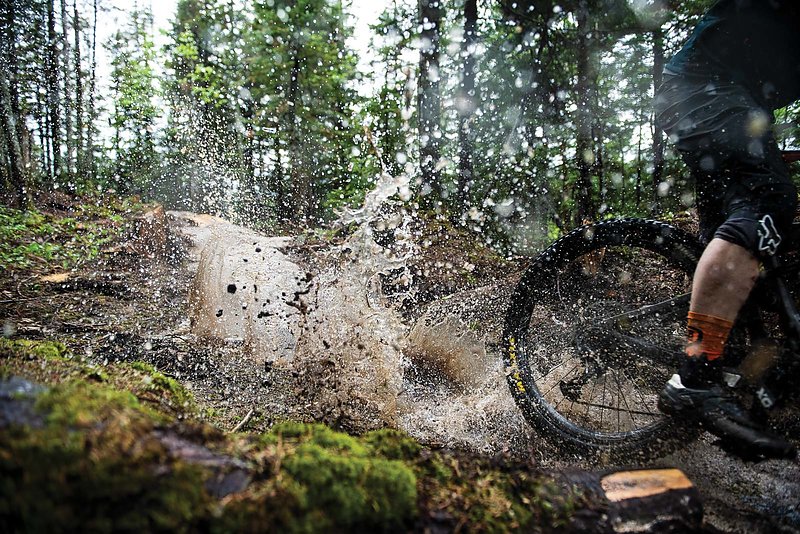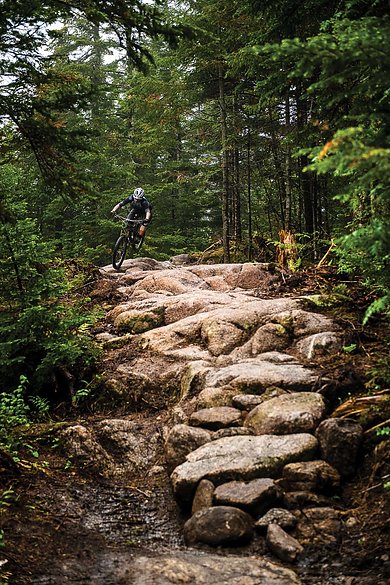 After 10 years of tireless volunteer work, Gagnon's efforts were recognized when his job was turned into a paid position in 2016. Now SDM's director of operations for the summer season, Gagnon is overseeing a forward-thinking team of trailbuilders with ambitious expansion plans for the network.
Within the next two years, some 13 miles of new trail are to be added, bringing the total amount to more than 37 miles. About nine of the new trail miles will be added to the Tourbillon sector, home to the sweet slabs of the burly Wolverine trail. Under the direction of Nic Sauvé, who joined the team in 2018, rowdy new trails such as Gold City and Slab City are being built in this zone for advanced riders.
In addition to the new trails, a building with showers and a food concession is being planned in partnership with a local microbrewery. What's more, the Lake Beauport bike shop, Genetik, plans to open a small shop at the trail center's entrance. Even lodging options are in the works, with cabins being built in the Tourbillon sector. Thanks to the coordinated efforts of the trail crews and community businesses, SDM looks poised to be a destination for multiday riding vacations