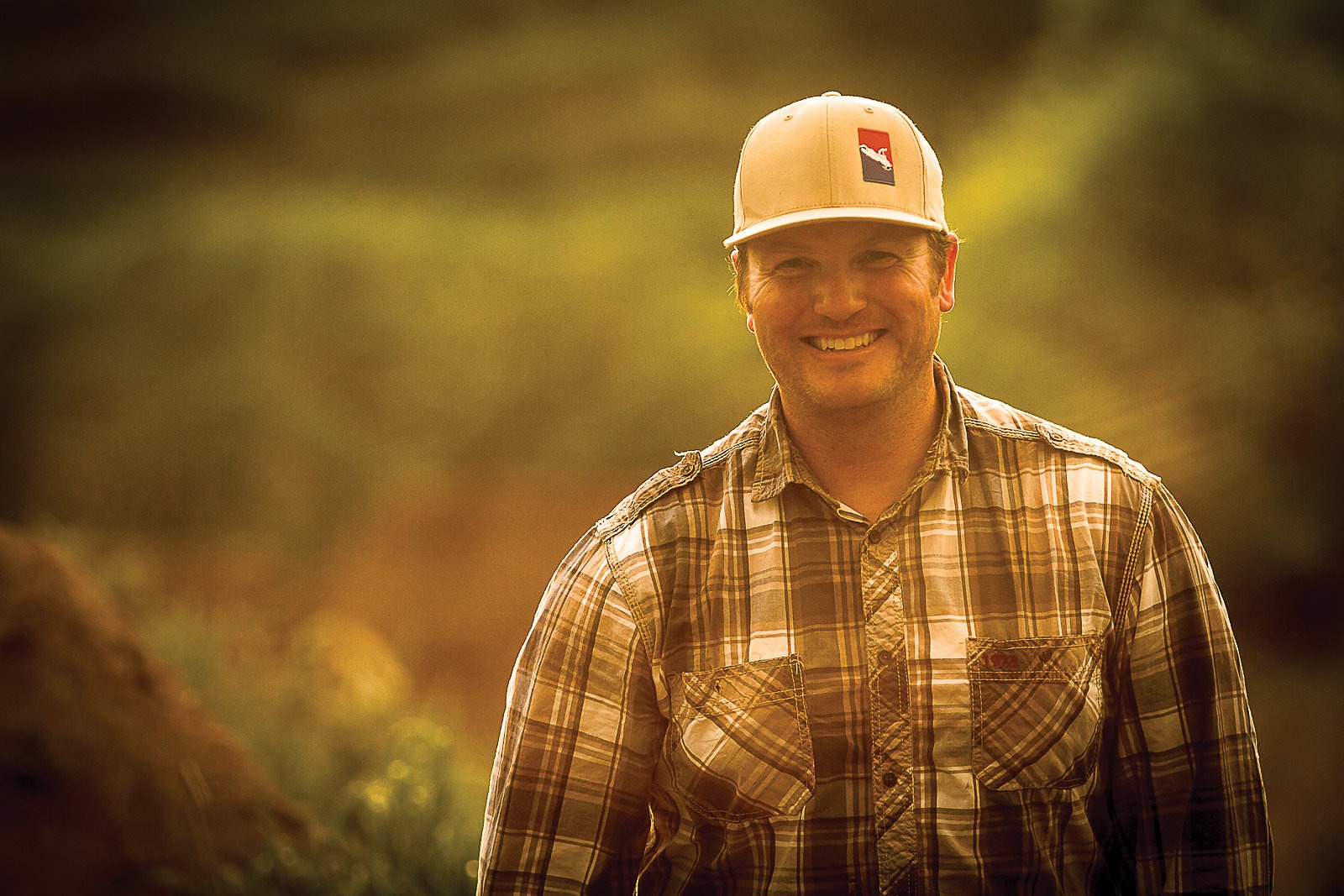 /sites/freehub/files/artwork/SteveLloyd
It took Steve Lloyd 21 years to realize how bad he was blowing it.
Despite being born and raised in Salt Lake City, UT and having spent his entire youth exploring the nearby Wasatch Range, the iconic ski photographer didn't even start skiing or shooting until he was in college. A 21-year-old art major at Salt Lake City Community College, he signed up for a photography class with the idea of bettering his painting. The result was an epiphany.
"I had some friends who were into skiing, and I asked if I could come take pictures of them jumping off things," he says. "Suddenly I was seeing all this cool stuff people were doing around here and thought, 'Oh man, I need to get out there!' So I decided I was going to. I've put in quite a few days biking and skiing since, so I feel like I've caught up."
He abandoned art, took up skiing and photography full-time, and the rest—well, look at any of his photos and it's obvious he not only caught up, but that he's become one of the best in the business. Over the past 15-plus years he's won numerous awards and his imagery has graced covers and pages of all the major snow publications.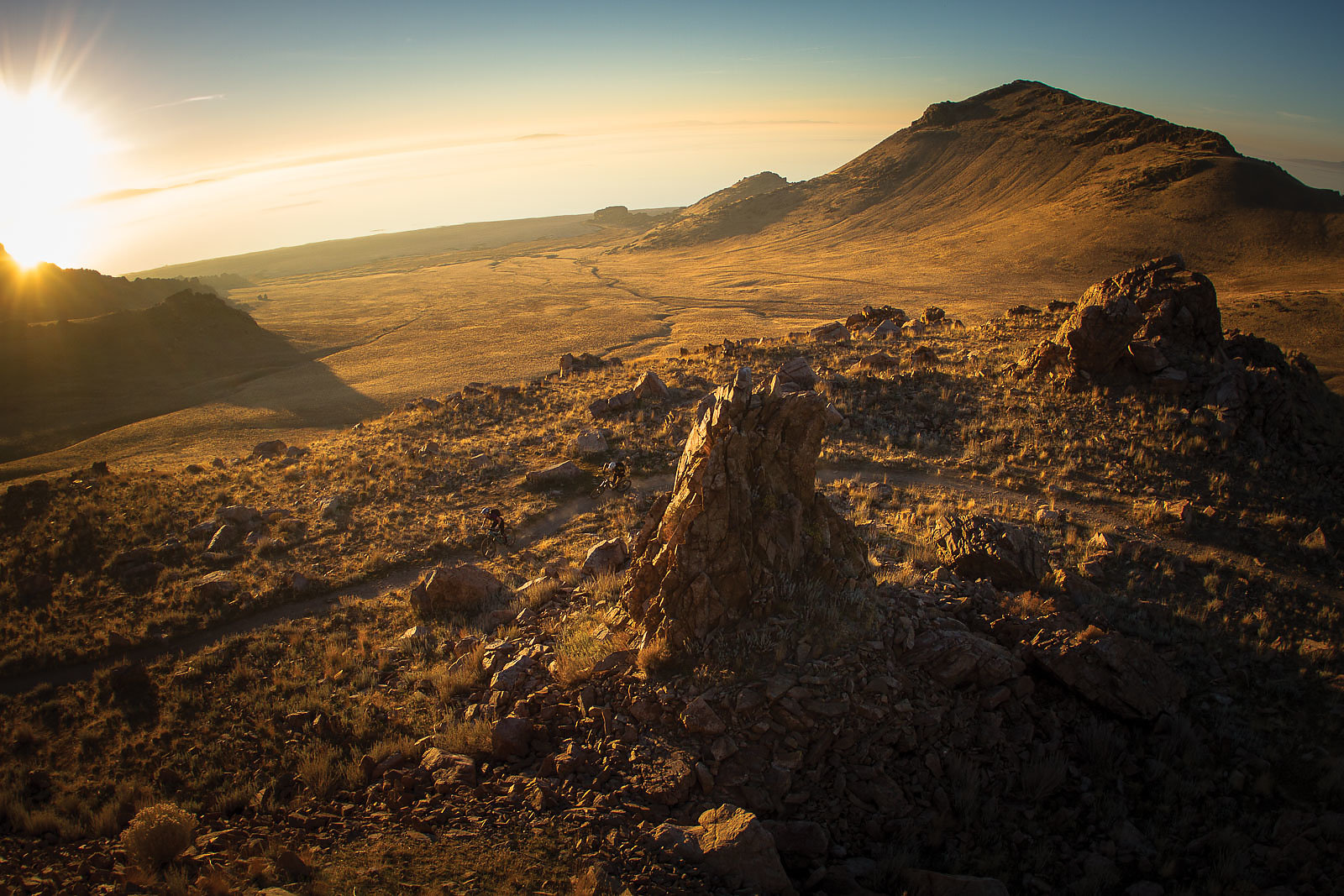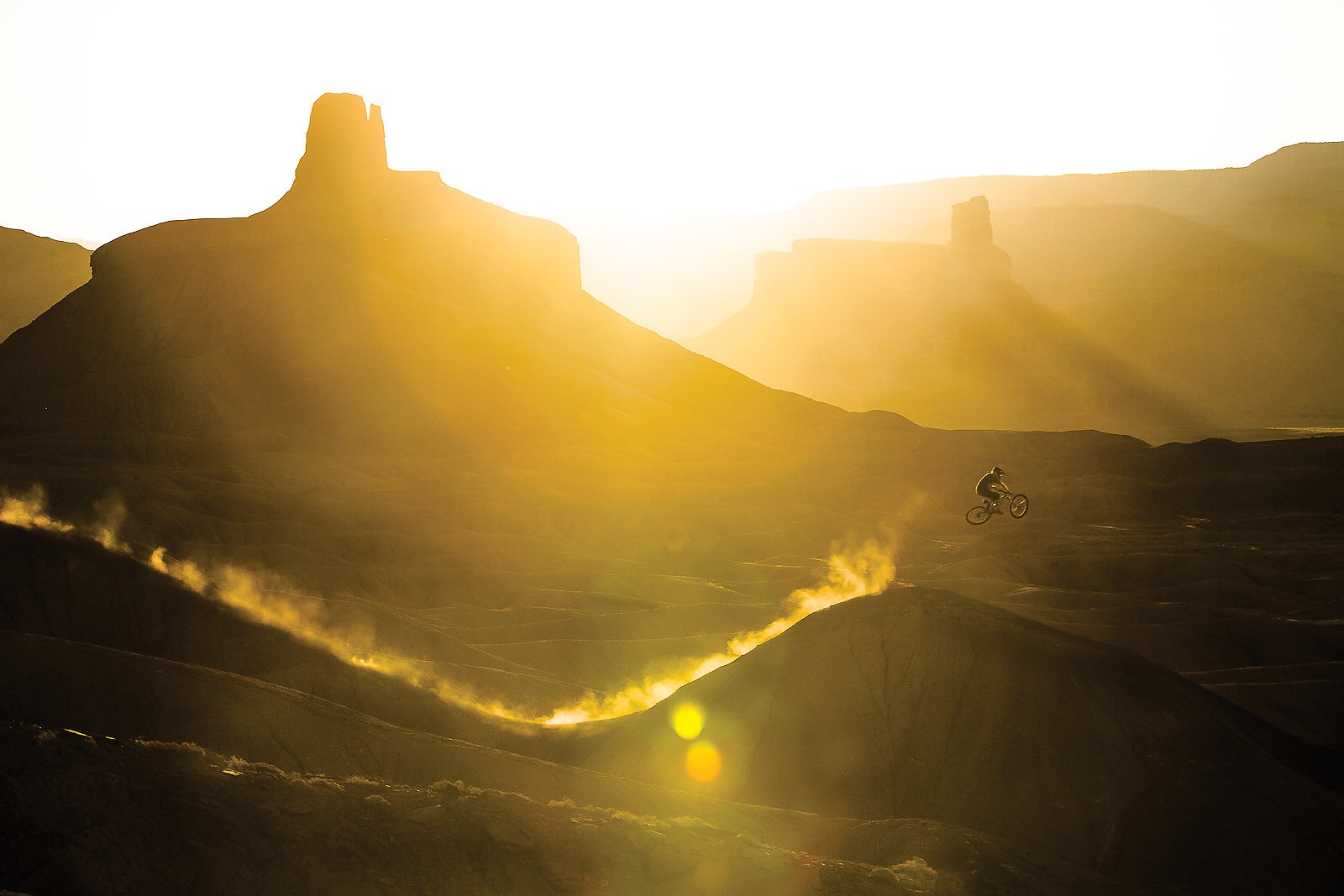 It doesn't come as a surprise, then, to hear he didn't start biking until eight or nine years ago, when he bought a Yeti ASX at the urging of some friends, or that his stunning abilities to shoot biking only developed within the past half-decade. In fact, inspiration to even start shooting mountain biking professionally at all took a brutal, high-consequence crash.
"I ended up buying my first freeride bike and I had a couple friends who were into jumps and drops," Lloyd says. "That's what I wanted to do, and so I started trying to be some cool freerider guy, and ended up severely breaking my shoulder. While I was healing after surgery I started watching all these bike videos. The Collective's Roam had just come out, and I thought it was so cool. From that point on I just really wanted to chase bike photography, and really do something with it."
When Lloyd was caught in an avalanche in the Wasatch November of 2006, it gave him even more motivation to focus increasingly on dirt. Lloyd was buried for a full 15 minutes and lost consciousness. Already a very experienced backcountry skier, his respect for the mountains only grew after the incident.
"Since then I've still chased skiing as much or more as before, but it's always been that thing on your shoulder," he says. "It's just something that's really stressful to always be worrying about."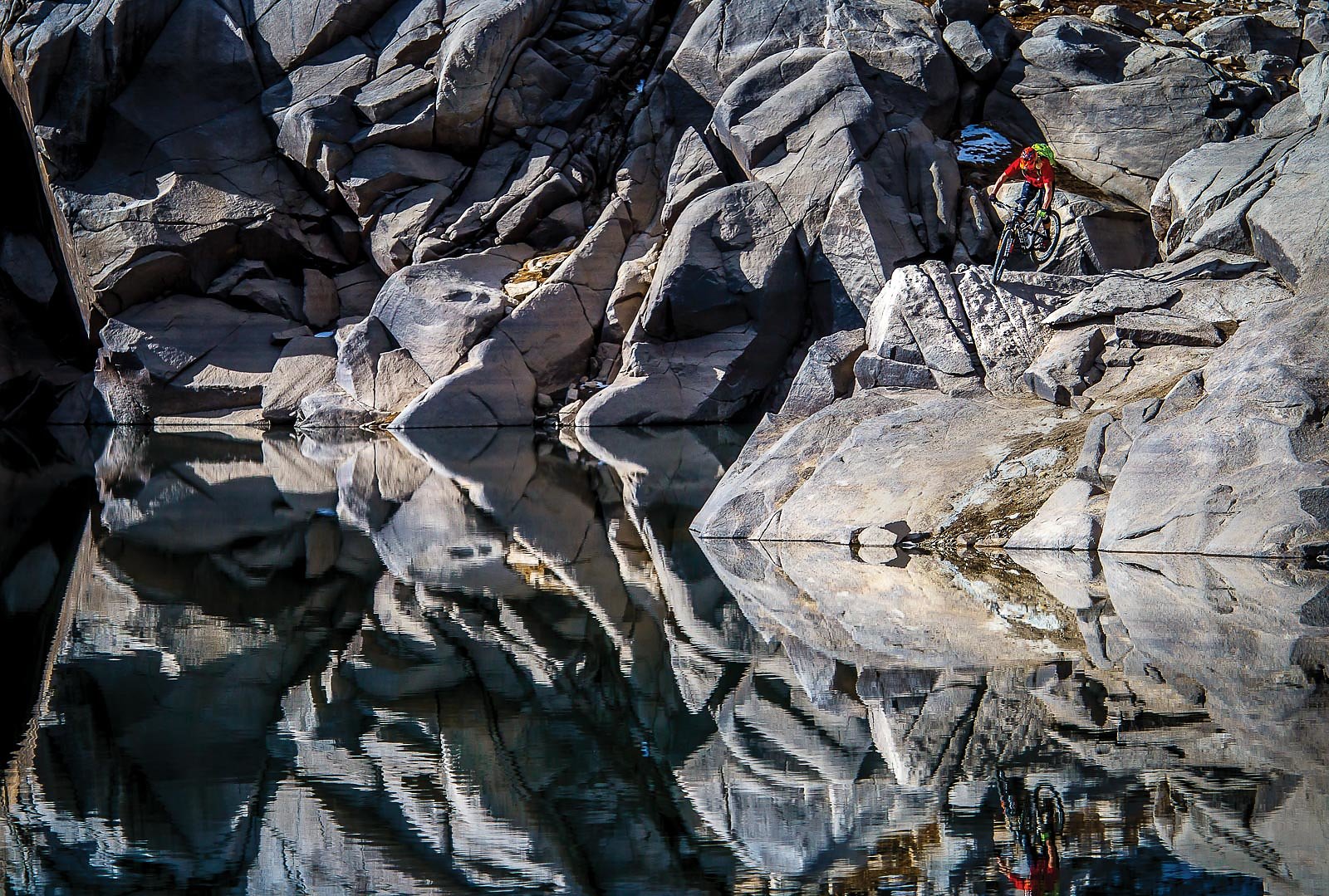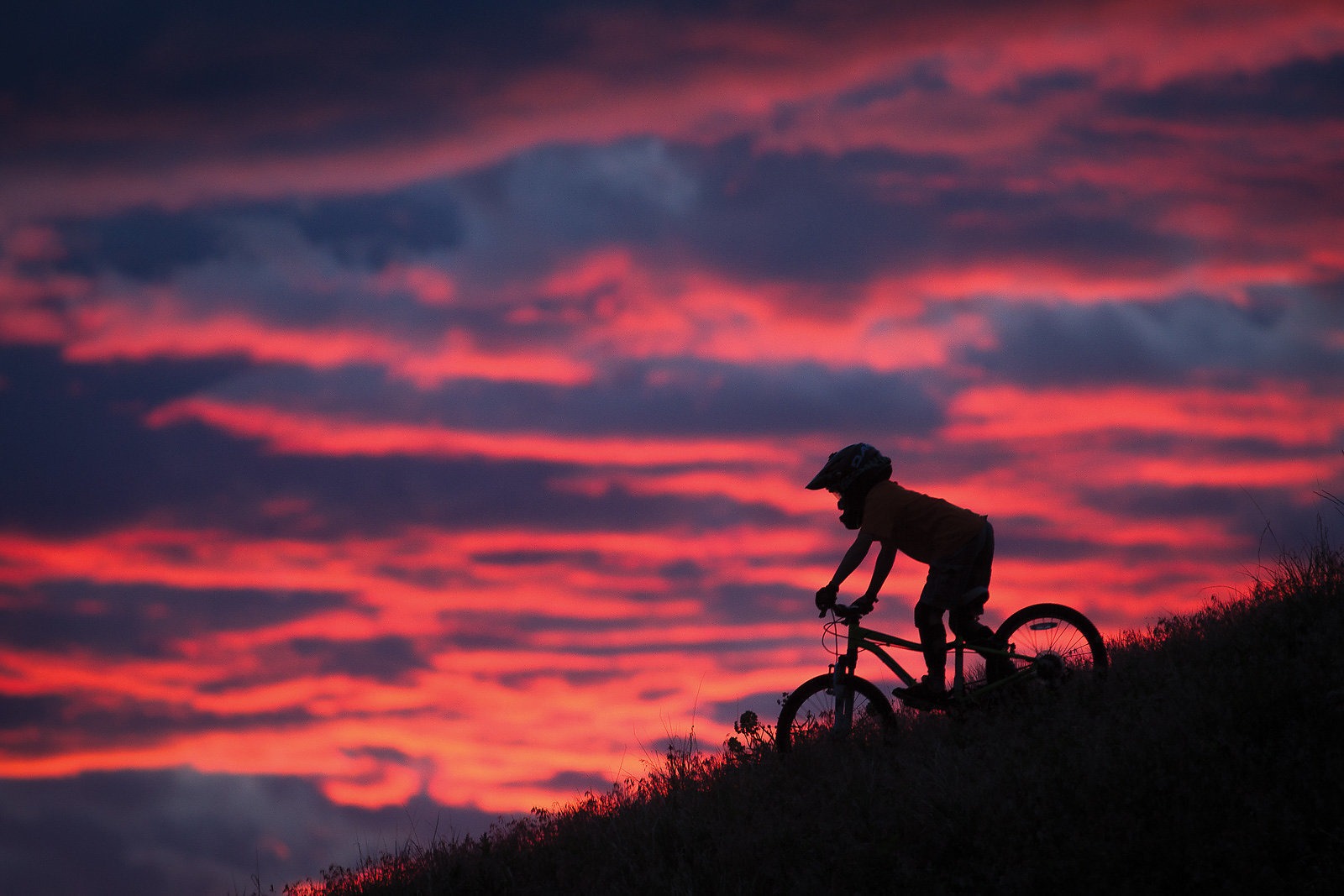 Even with his crash, biking provided a realm free of that tension. It also provided a whole new set of challenges, nuances and variables beyond what he'd already mastered in skiing. Some things translated easily—his uncanny-yet-subtle skill with flashes, for example—while others took a shift of perspective.
"For me, biking is way more about having a really epic backdrop than skiing," Lloyd says. "You can take cool pow shots all day long, but you can do that anywhere. With biking, one of the major challenges is finding those truly unique spots."
Lloyd is a miner of the terrain around him, and in the Wasatch there is no shortage of such truly unique and previously un-photographed spots. One of his favorite places to shoot is Whistler, BC; the fog, trees and PNW feel is an intriguing ying to Utah's desert yang. But as a life-long denizen of the Wasatch there are few in the action sports business that know it better.
"There are a lot of mountains around Salt Lake I've skied, really established trails where people just don't go," he says. "I've really tried to put my bike on my shoulders and hike some of that stuff, and have found some pretty cool things in the process. Some of the stuff I've skied has made me wonder, 'Is that ride-able on a bike? Can we do that?'"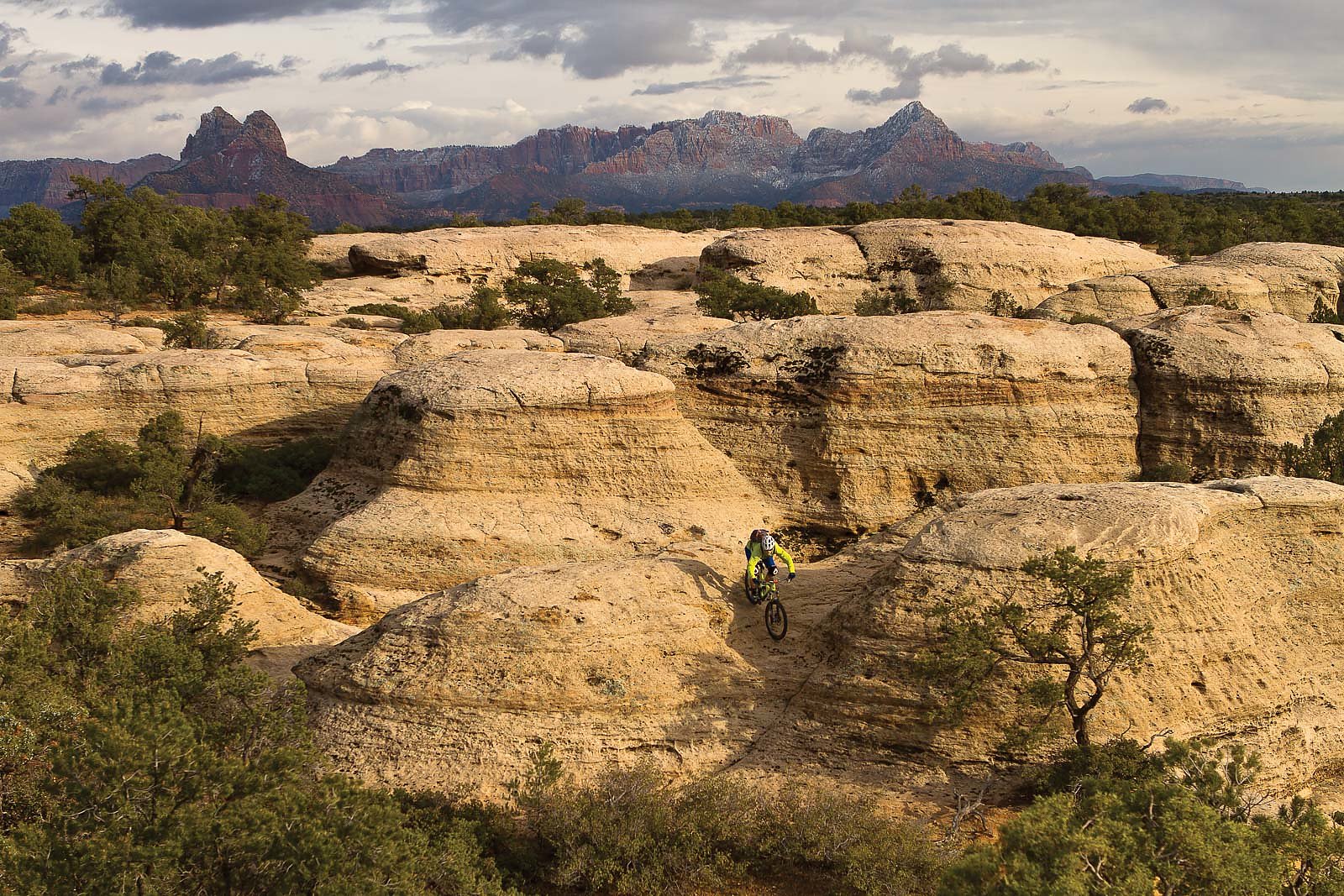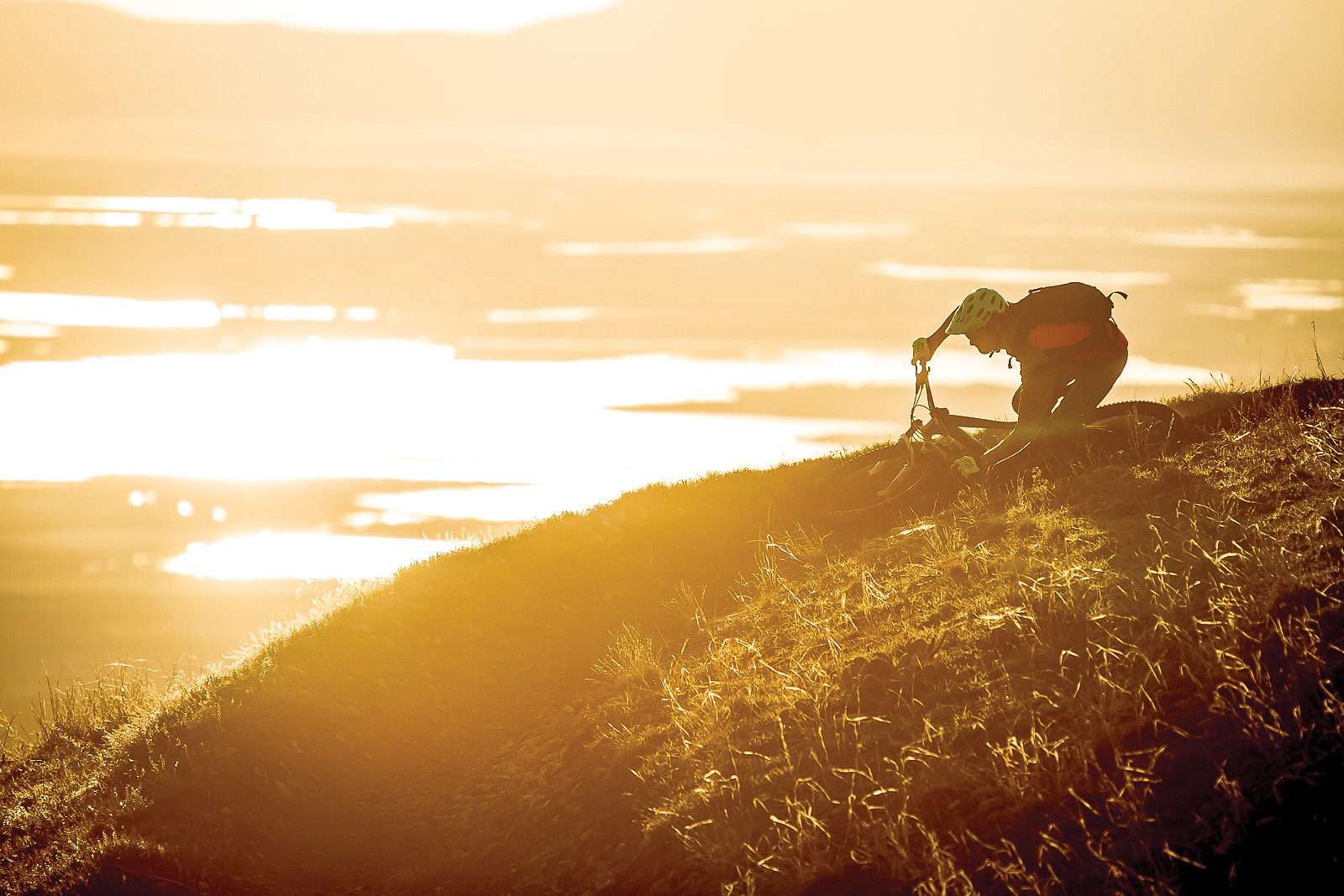 Exploring is what keeps biking interesting, but Lloyd's specialty has always been hang time. He's always been able to line up hucks and big airs along the angles that give the most impressive perspective, an ability he attributes to his personally developed understanding of fall-line. Because when it comes down to it, Steve's a sender at heart, something that's come to his bike imagery seamlessly.
"With skiing and biking, I really like shooting air," he says. "When I work on all-mountain stuff, I usually find these really sweet landscapes or backdrops, and that is really awesome. But at times like when KC Deane and I went down to Green River, UT and ended up building a lot of our own features, where the rider is just sending lofty airs, that is my favorite kind of thing to shoot."
As for the dangers of sending giant cliffs to pow versus giant jumps to dirt? Lloyd still feels that, despite the potential consequences, biking isn't necessarily any more dangerous than skiing. In fact, even with his years among the toughest terrain in the Wasatch, Lloyd feels more comfortable sending to dirt.
"Obviously people get hurt biking, but you make the decision: 'I can jump off this or not,' Lloyd says. "When you're skiing, you can choose to ski a slope or not, but there are all these unknown factors coming into play that are out of your control. It seems to me, beyond sending big jumps and cliffs, biking is relatively way safer."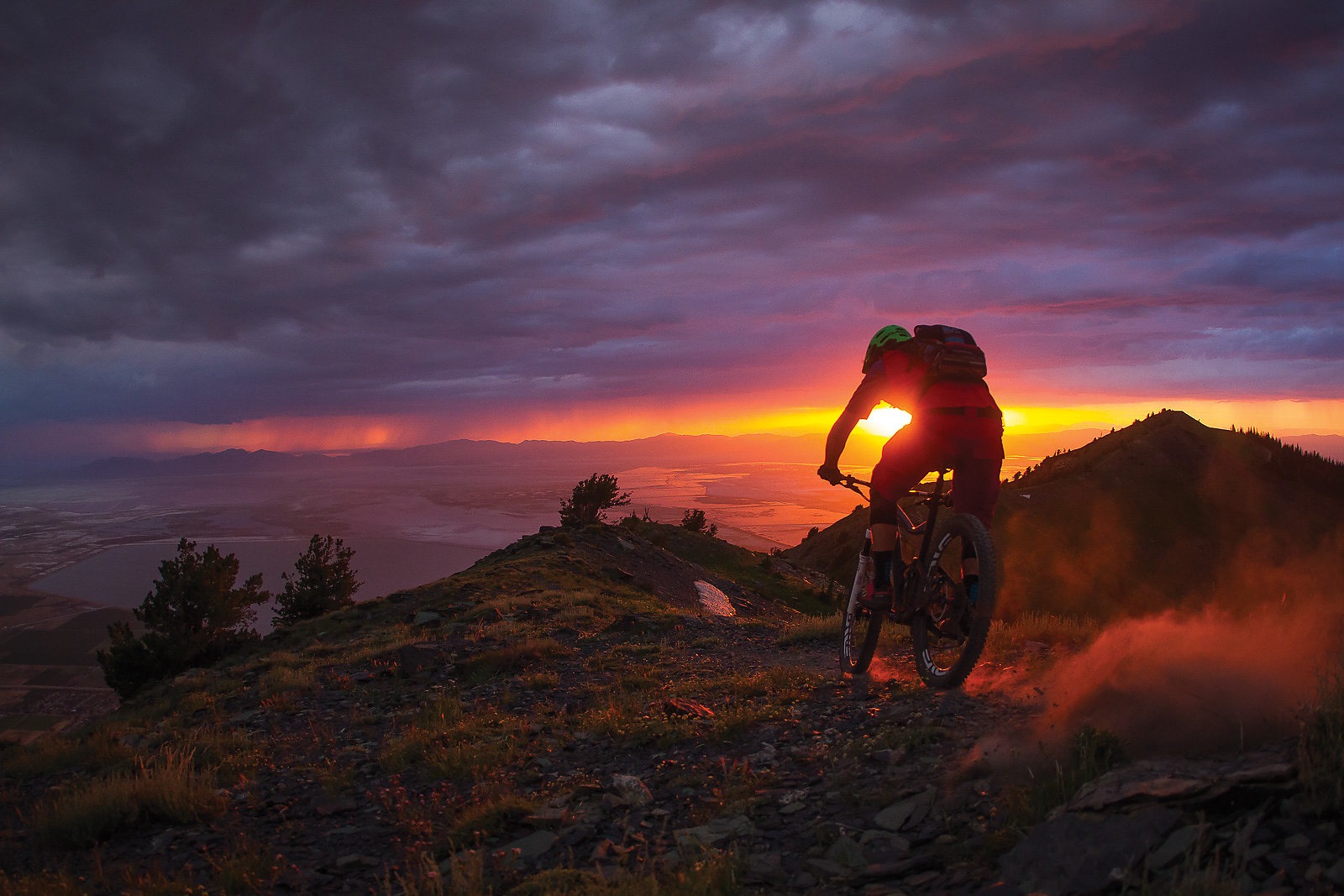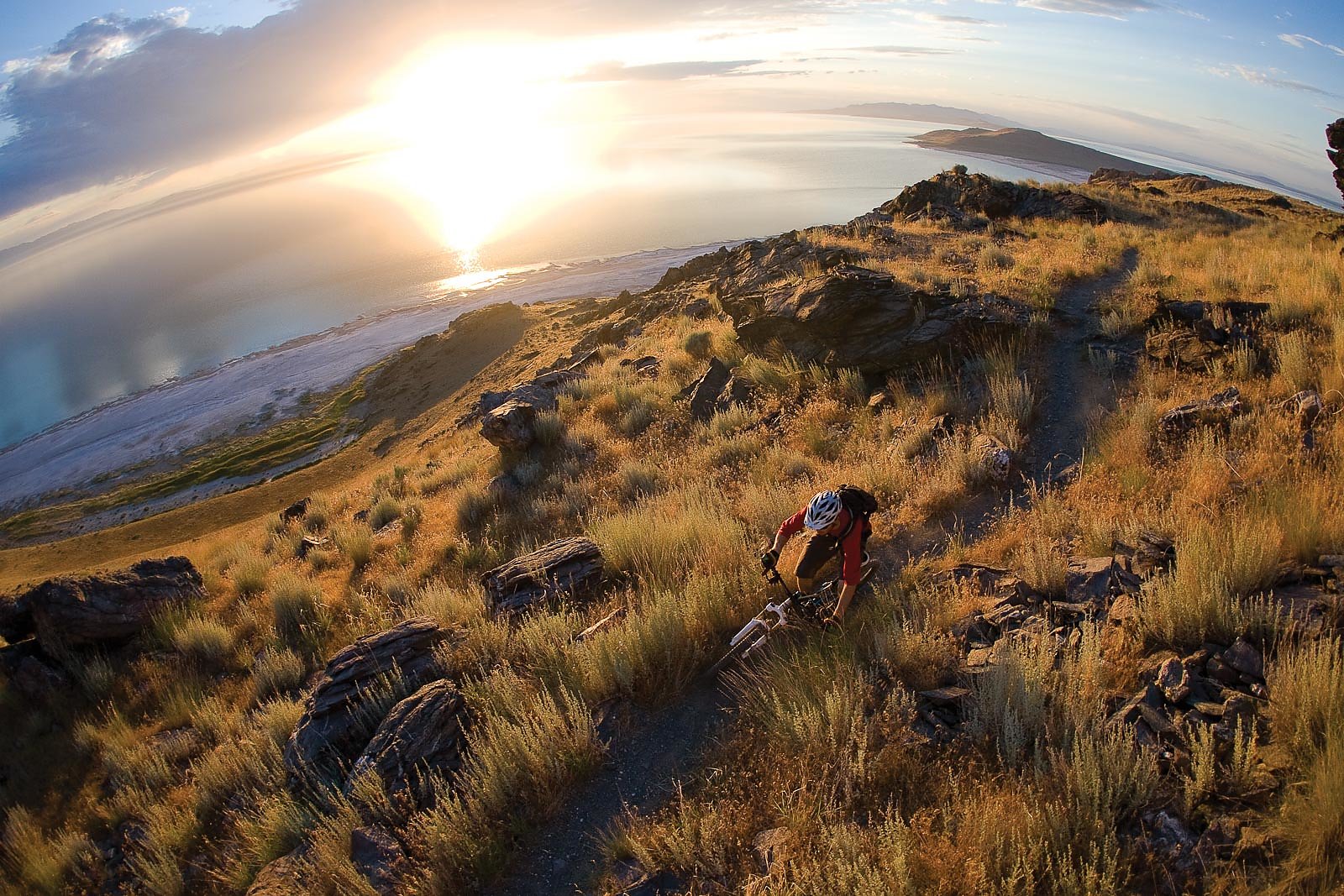 Now 38, Lloyd's most pressing passion these days are his two sons, 8-year-old Weston and 4-year-old Wyatt. Wyatt is pedaling with training wheels, and Weston is a serious little ripper who has multiple "Photo of the Day" appearances on PinkBike.com. When he's not spending time with his boys in the mountains, Steve's current focus is shooting video, and in the future he wants to continue to integrate that with all his projects, dirt or snow. And now, nearing 20 years after that initial realization, few people are as far from "blowing it" as Steve Lloyd.
"I love mountain biking," he says. "It's just lower stress—you don't have boots or jackets or anything. Just rolling down the trail, where you get tunnel vision and can just see that track in front of you, that next line of jumps. I just love that kind of flow."
Tunnel Vision, as seen in Freehub Magazine Issue 6.1