Tales of Dirt and Gold - The Booming Bike Culture of Helena, MT
The towers are perhaps 40 feet tall, their bulk of stone and rough mortar standing like guard towers against the side of the canyon.
At the base of each is a small, rude chamber; on others, carefully constructed fans of red brick. All are charred like medieval fireplaces. All are long abandoned.
Despite their imposing appearance, they aren't some sort of defense. They are lime kilns, used to make mortar and cement, relics of the billions of dollars of wealth that once flowed through the town of Helena, Montana's capital. Other remnants of Helena's wealthy origins are scattered throughout the city: abandoned mine shafts, century-old brick buildings downtown, even the creek that runs under Main Street, where four miners found the area's first gold deposits and sparked Helena's creation.
The trail that spills from behind one of these kilns, at the junction of Grizzly and Oro Fino gulches, is not a relic of some bygone era; it's the sign of a booming new industry in the town. We watch a few riders rip the final steep section, navigating through a gate in an ancient (though still used) cattle fence and onto the road, waving as they coast the short bit to the Blackfoot River Brewery. Emmett Purcell, volunteer trails coordinator for the Prickly Pear Land Trust and evangelical Helenite, waves back.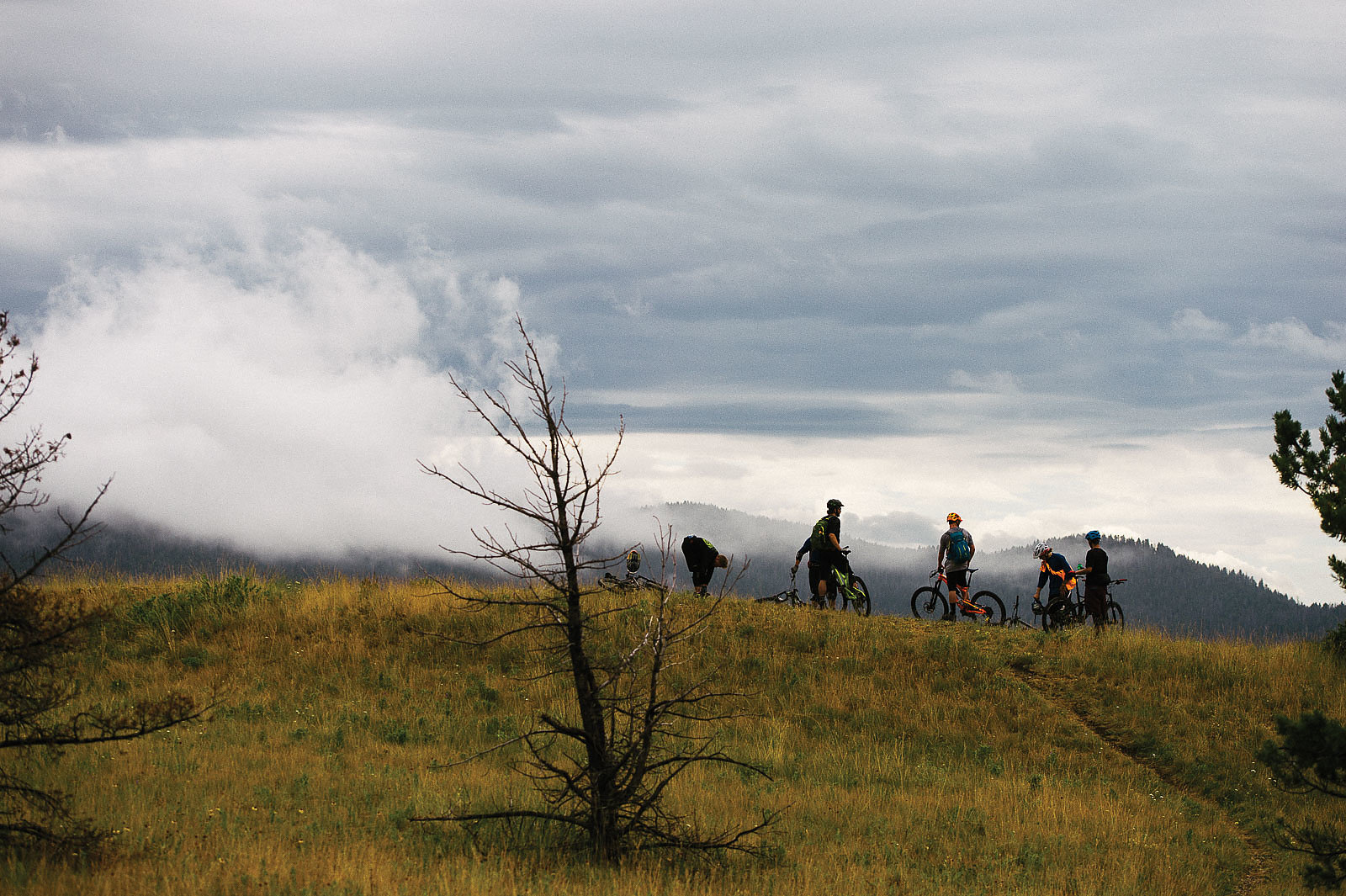 "I think people in Bozeman or Missoula didn't quite believe there was decent biking in Helena," Emmett says. "They tell themselves, 'There's no good skiing, so the biking can't be that good,' and so people have been going to Moab or Crested Butte or the other classics. Now they're starting to come back and say, 'Wow, Helena is pretty awesome.' It's holding its own, even when people go traveling."
If you live in Helena and own a bike, chances are you've shared the trail and beers with Emmett. He was born in Helena, and has been riding mountain bikes in the area since the late 70s, making him one of the town's earliest riders. Emmett worked in Helena's first bike shop in the 80s, was one of few Montana riders to compete against Colorado or Utah crowds in the early mountain bike race circuits, and has built and ridden so many trails he can't remember them all. That, it turns out, makes sense.
"Helena's pretty unique in that we've had Mount Helena City Park for over 100 years," Emmett says. "Even when I got my first mountain bike in the late 70s, when there were only a couple of riders in town, Helena already had this trail network in place basically ready to ride. We didn't even know how good it was."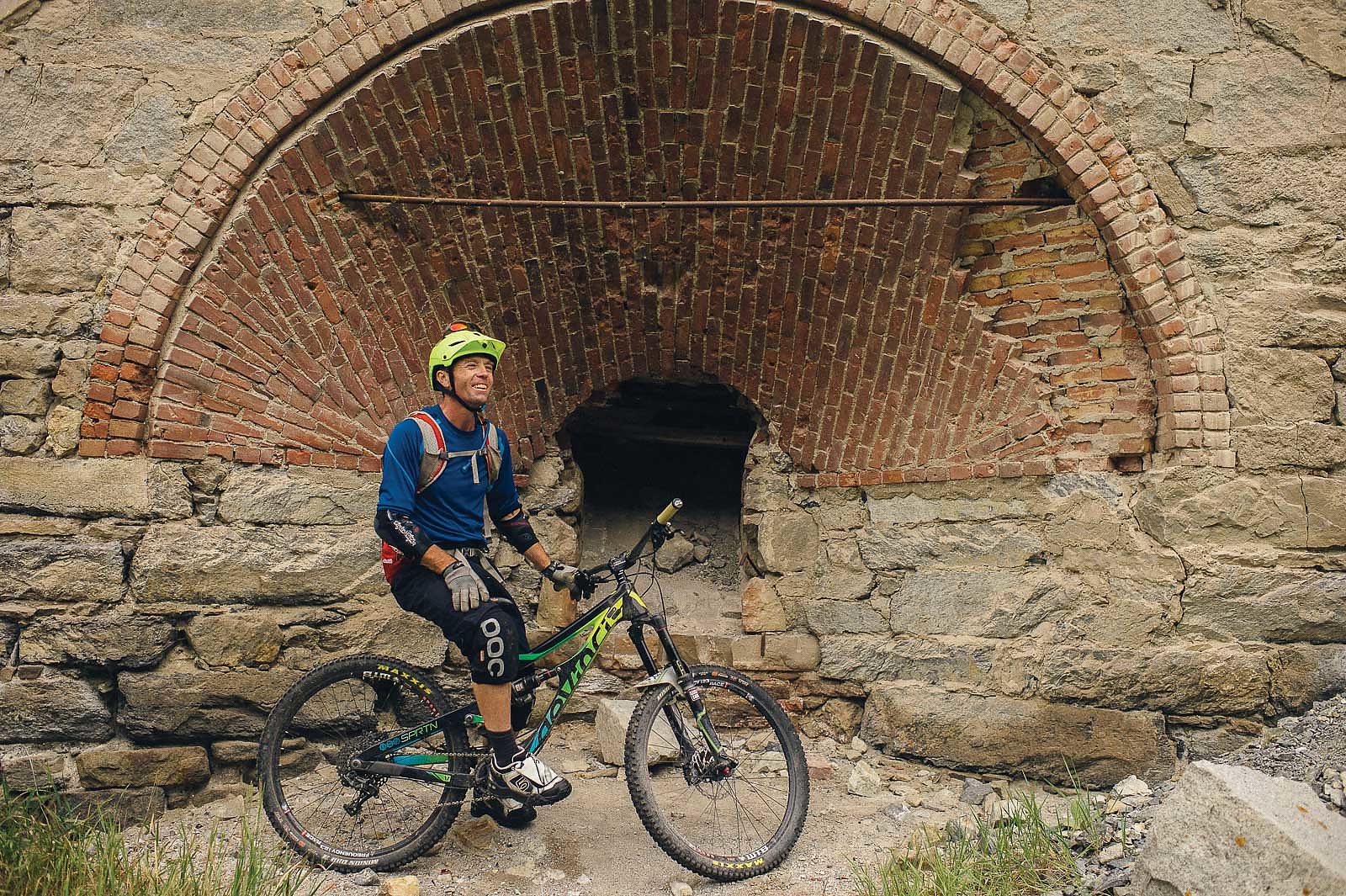 Helena is more than holding its own. The group of riders we pass are some of an increasing number of visitors who've come to the quiet town to ride its trails, and for good reason. In 2015, Helena earned a Silver Level Ride Center designation from IMBA, a sign of a rapidly growing bike culture—and, in a roundabout way, a sign of a larger cultural rebirth in the quiet government town.
"Twenty years ago, the younger crowd didn't stick around here quite as much; you'd head off to Bozeman or Missoula," Emmett says. "Now you're seeing that next generation appreciate having trails so close to town, and starting to have families. And look—how many of those people now sneak in a bike ride before they go to work or the brewery or go home? That's awesome."
Between Mount Helena City Park, the ridges on both sides of Grizzly and Oro Fino gulches, and those on top of nearby Mt. Ascension, there are 75 miles of trail an easy pedal from downtown. Entirely different systems exist to the north, such as the Scratchgrave Hills, and the section of the Continental Divide Trail to the west is open to bikes as well, accessing an entirely different network. Such a plethora of riding didn't come easily, or quickly.
"Before the Prickly Pear Land Trust, there was this group that called themselves Friends of Mount Helena," Emmett says. "There were more people using the mountain, and more people realizing they needed to be taking care of it."
The Prickly Pear Land Trust is a local conservation group and Emmett's current employer. Started in 1998, Prickly Pear works with different government and private entities to acquire the open spaces around town, preserving it for all forms of recreation and outdoor enjoyment. While previous efforts were more focused on specific areas, Prickly Pear's vision stretches through multiple counties.
"Originally, it was just us out in the woods, working on stuff no one even knew about," Emmett says. "Now, the community has done between 2,000 to 3,000 volunteer hours each year over the past few years. We've had three different Eagle Scout projects. We do a volunteer night each month, and then businesses do trail days. People want to put some sweat into the trails they ride."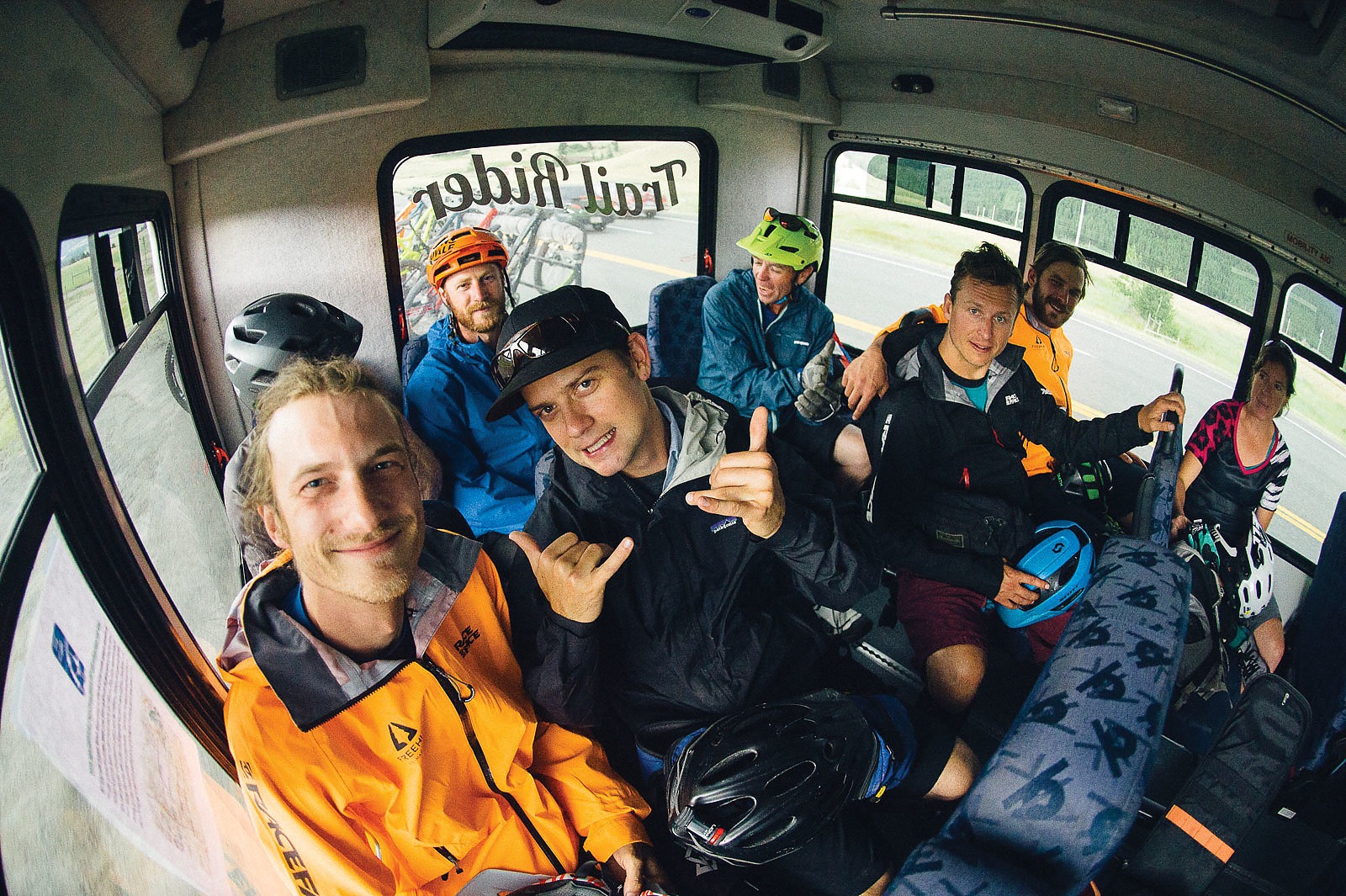 Another unique aspect of the Helena bike scene is the Trail Rider Shuttle, now in its 10th year. The shuttle is free, and takes bikers and hikers from the middle of downtown to the top of nearby mountain passes to access longer trail rides. Initially, it ran once a week, using an old retired bus. Now under the command of Bike Helena—a mountain bike advocacy organization created by the Helena Tourism Alliance in spring 2013—the shuttle runs five days a week, and will soon get a bigger trailer.
Later that day, while riding some of the Mount Helena trails, we pass multiple hikers, all of which seem friendly and usually share a warm greeting with Emmett. This is perhaps the most important factor in Helena's incremental emergence as a bike destination: The ability of its user groups to work together. Prickly Pear coordinates with local trail runners, hikers, bikers and the Helena Backcountry Horsemen, and each one chips in on maintaining trails. It's a rare and productive amiability between oft-warring factions.
"The trails have pretty good vision, and we've really avoided the usual user conflicts," Emmett says. "The whole bike thing has grown up with our town and community really well. We haven't had some big anti-bike movement or trouble between groups. Just minor stuff that you can talk people through."
When it comes down to it, however, the foundation of Helena's silver-level status and growing popularity is the same as that of the industry behind the kilns. Like the miners of 150 years before, it's the ground beneath our tires that has allowed such an incredible wealth of trails. But unlike the gold rush, this boom shows no signs of fading away.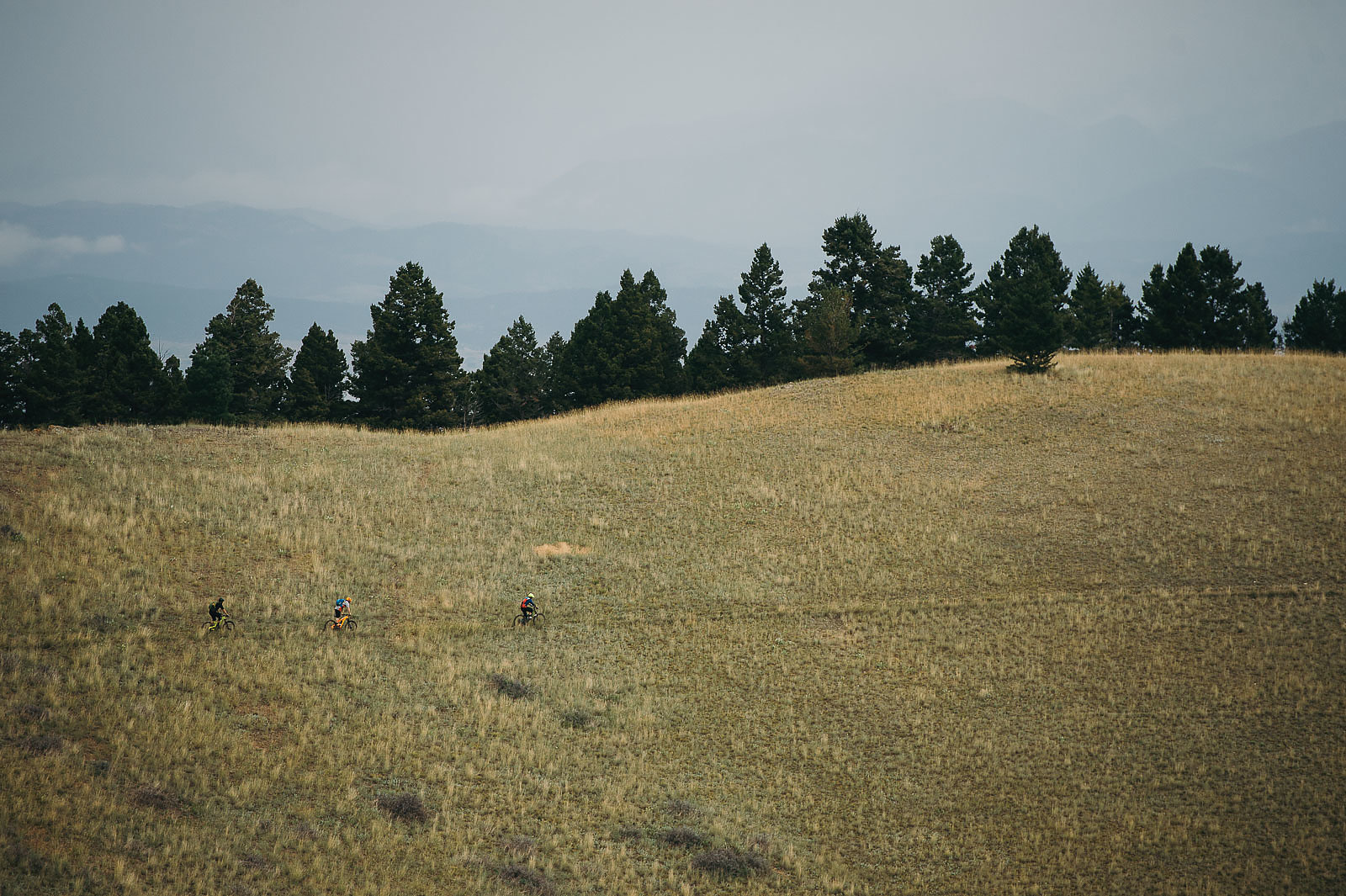 "The really good thing we have going for us is our dirt," Emmett says. "It's amazing. Our trails don't show much wear for the amount of use, and we're not blowing them out even though we're riding them more and riding them harder."
We finish our ride on the same trail we'd seen earlier, and follow the other riders' path down to the brewery for some post-bike beers. As we pass more of the crumbling structures, Emmett continues to point out landmarks in the town about which he is so zealous. And, as people discover what Helena has to offer, it's a passion shared by more with each year.
"Helena isn't the cool college town," Emmett says. "We're not the cool ski town, and we're never going to be. But we're OK with that. We just tell people to come ride. Too many people just drive by on the interstate, but it's worth the stop. You won't be disappointed."
Tales of Dirt & Gold, as seen in Freehub Magazine Issue 7.1