Guide to the Sunshine Coast
It's no secret that British Columbia's Sunshine Coast is littered with trails,
but it only takes a few hours after arriving to fully appreciate this whole network. The ferry ride out of Horseshoe Bay is a short one, and soon Vancouver's 2.5 million residents are replaced by sea breezes and island views. Upon landing in Langdale, it's a quick drive to Gibson's local Sprockids trail network, one that sets the tone for access and flow along the entire coast.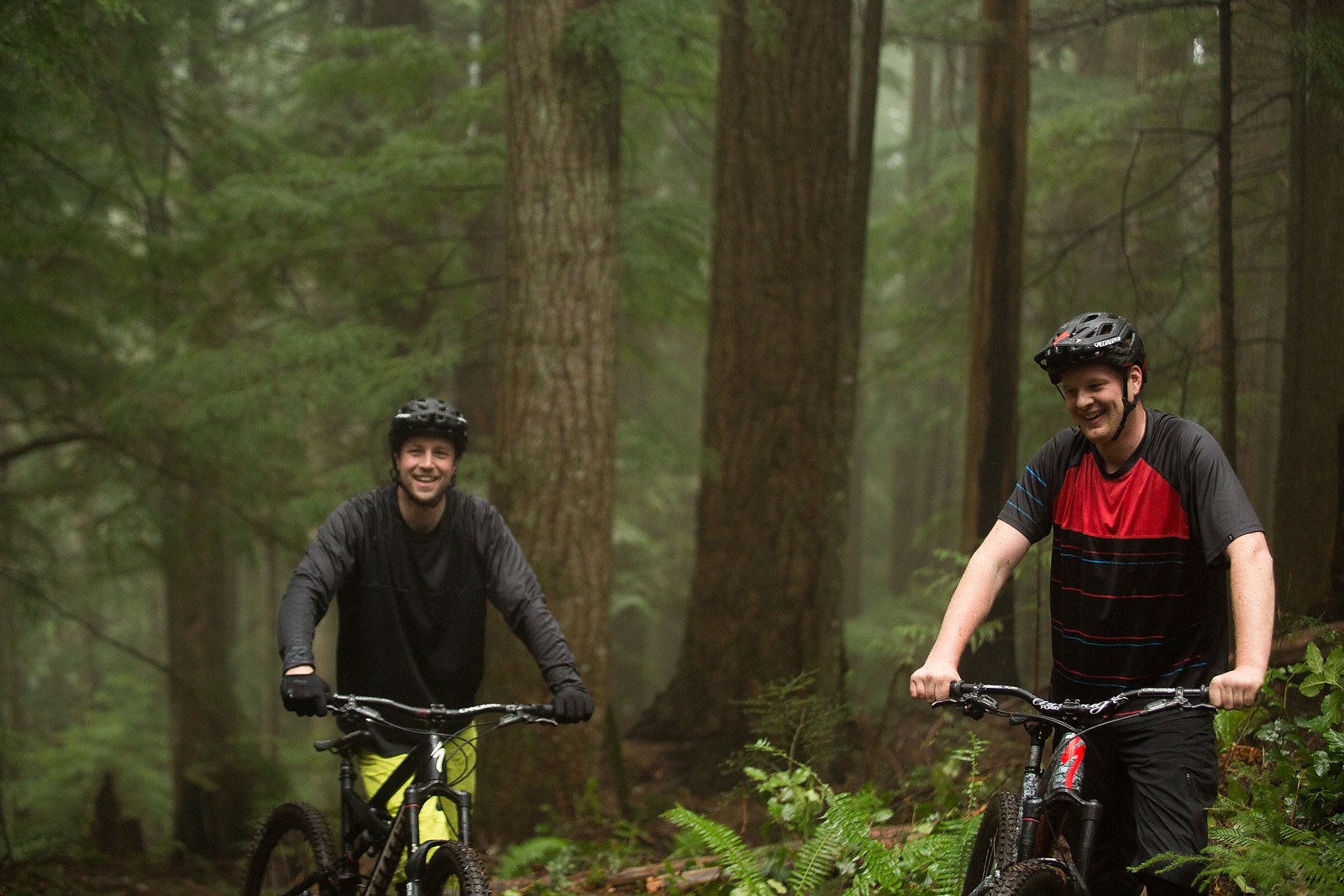 Gibsons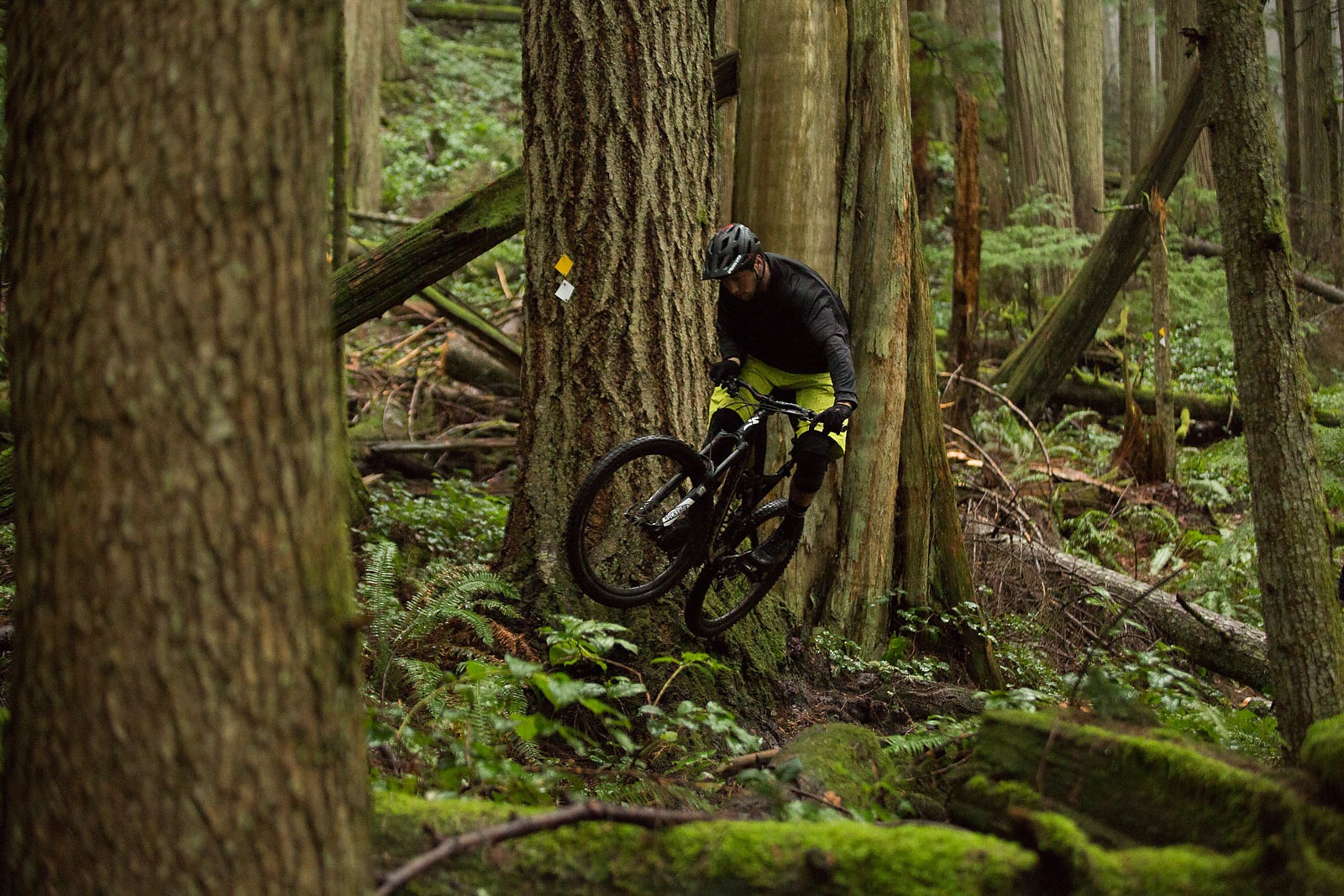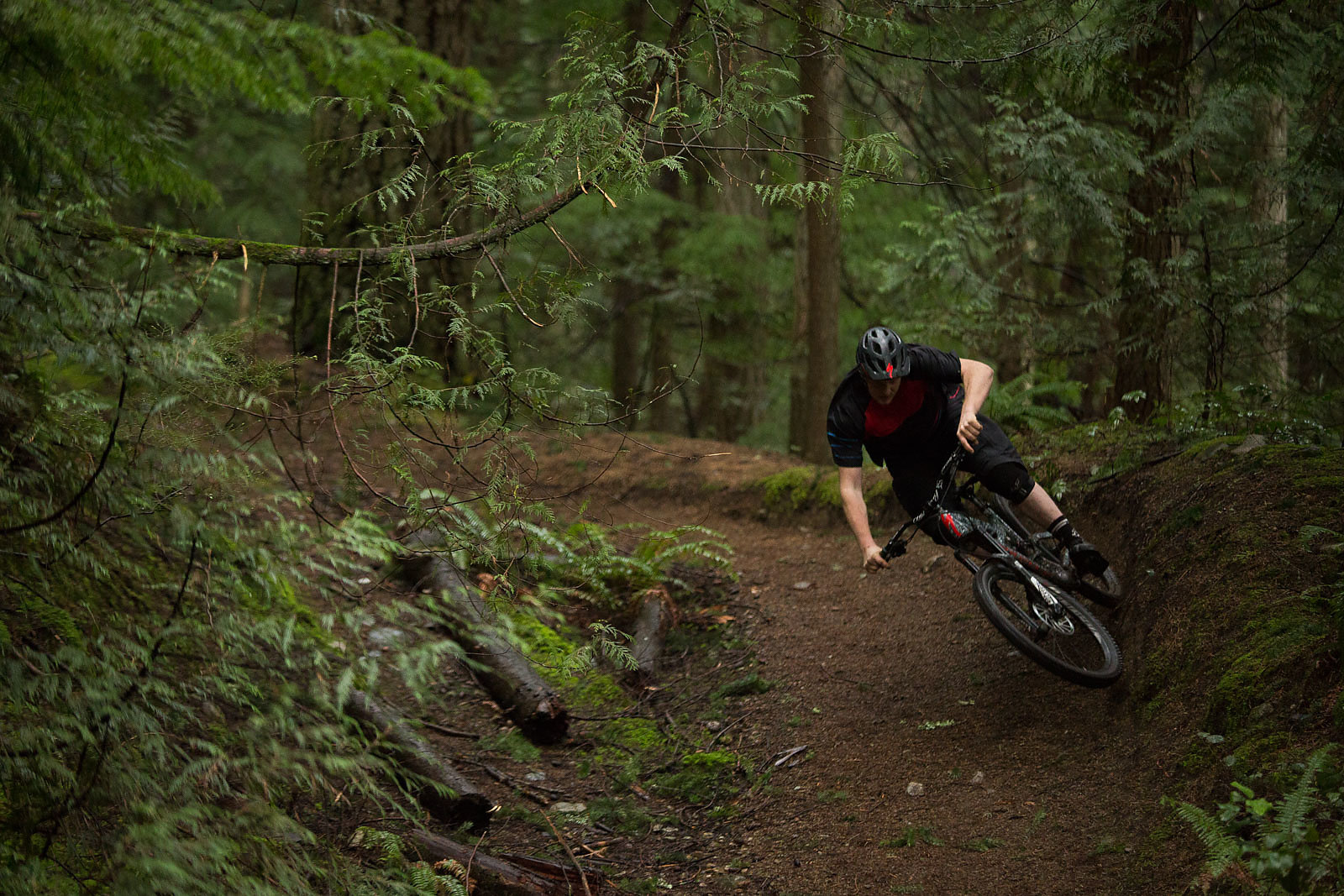 Continuing north along the Sunshine Coast Highway, it's a fifteen-minute drive to the small town of Roberts Creek and the area's B&K trail network. Like many of the coast's riding zones, B&K grew from an old logging network, and because of this has has plenty of options for the way up and even more for the way down. One classic is Rio Grande, a rollercoaster of loamy corners, tight trees and even a few wood features. Its status was such it was even included in the notorious BC Bike Race.
The main street of Roberts Creek is about as down-home as it gets. A single general store and post office are complemented by the Gumboot Restaurant just across the street. In harmony with the mellow vibes of the area, the Gumboot provides a locally-sourced, gourmet menu, with dishes that rival any urban, five-star dining establishment. A short walk to the water leads to Roberts Creek Pier, and excellent location to enjoy post-ride beers and sunset views. The choice spot for a good night's sleep in Robert's Creek is Up the Creek, a backpacker-centric B&B (although they're equally as stoked to house mountain bikers). The dorm-style rooms and communal kitchen provide an open and hospitable atmosphere, great for relaxing after a long day of riding.
Roberts Creek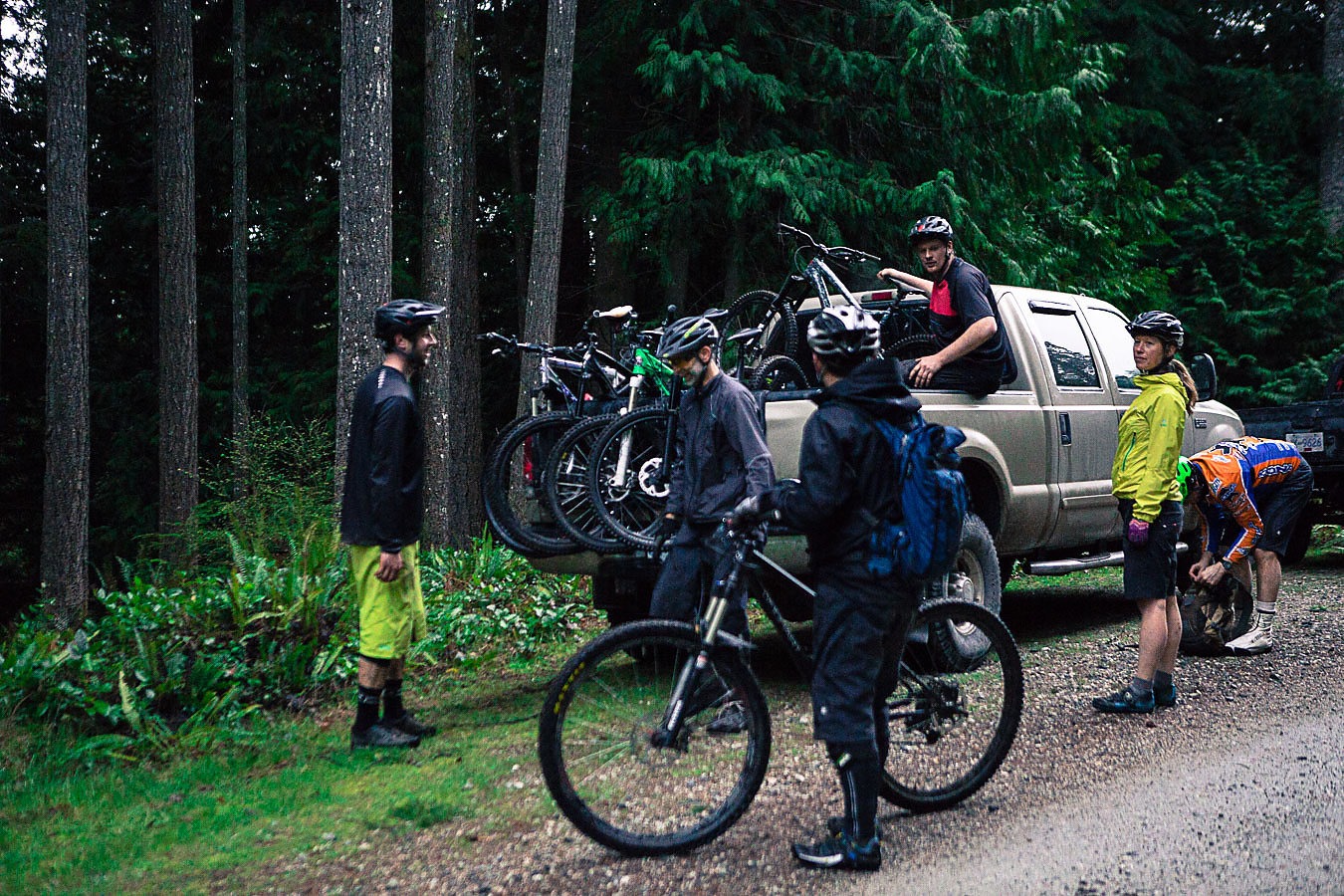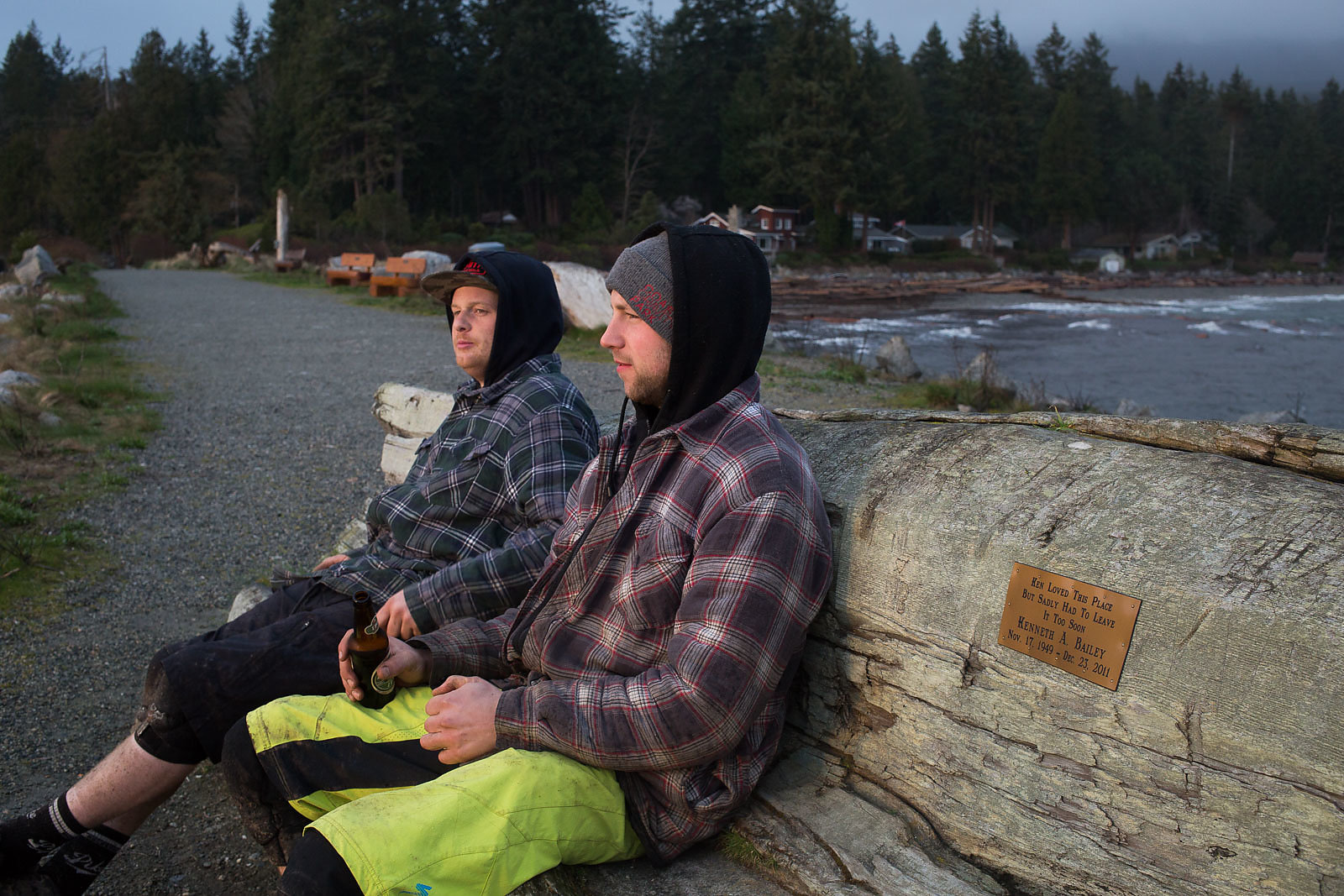 Just up the road from Roberts Creek is Coast Gravity Park, home to some of the smoothest, machine built trails on the sunshine coast. A 5th wheel trailer serves as their office and ticket window, an open air BBQ pit keeps riders fed and shuttles depart from the lot every ten minutes or so—a mountain bikers version of Disney Land. Started by Dylan Dunkerton, Curtis Robinson, Kyle Norbraten and Darren Hemstreet, the park has 12 shuttle trails, with another 14,000-plus accumulative feet of single track, and new trails are constantly in the works. Coast Gravity is something special, a dream destination for every type of rider. But it's more than just all-time riding; CGP is also an integral part of the community by continually expanding the trails and bringing tourism into the small towns on the the Sunshine Coast.
It may be hard to leave Coast Gravity Park after a day of F-350 shuttles and buttery smooth riding, but the network of trails in West Sechelt are an adequate distraction. A 20-minute drive north, the small town's Wakefield Matrix is extensive enough to be a quick stop or a full day's worth of riding, all under the canopy of some of the largest old-growth on the coast.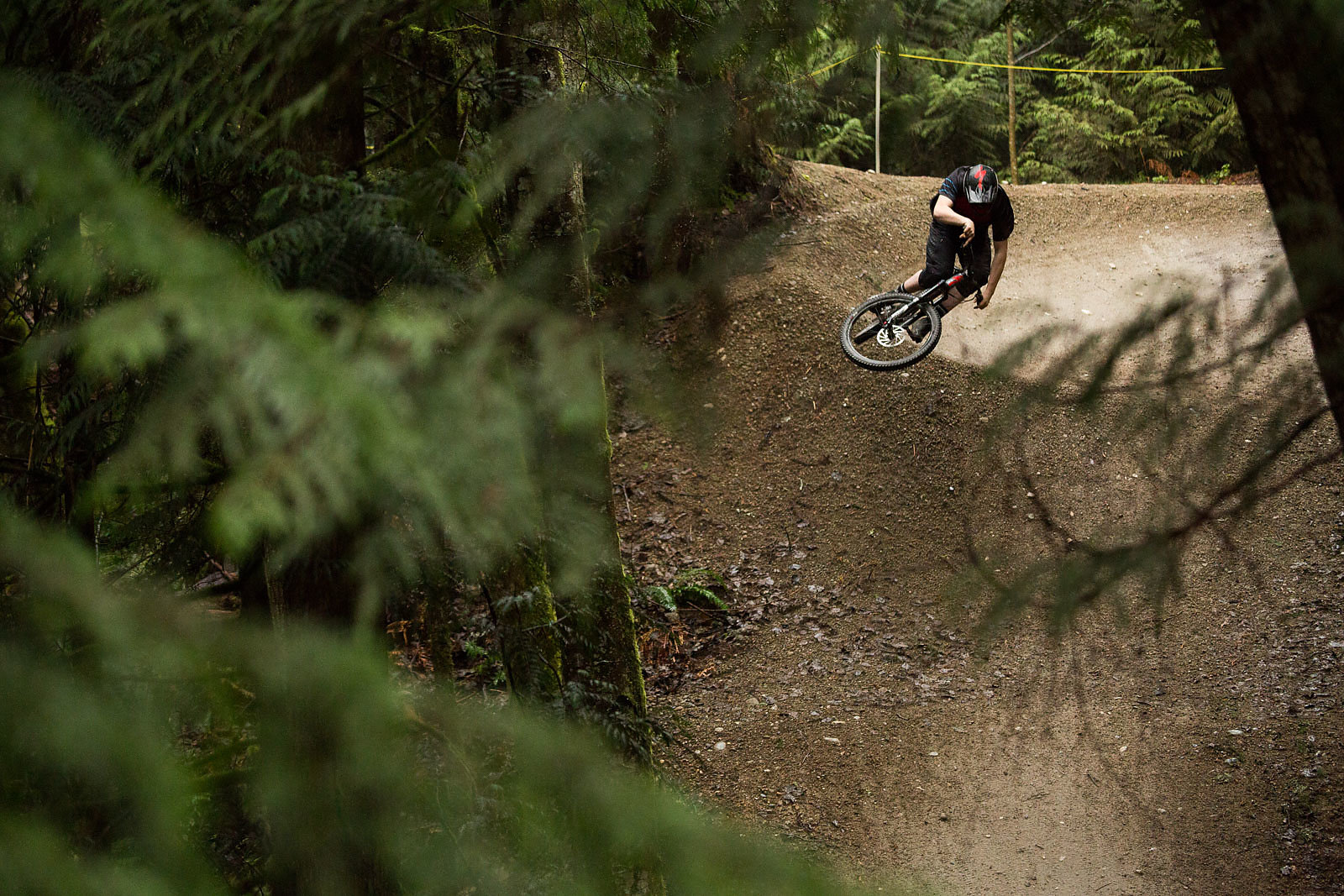 Coast Gravity Park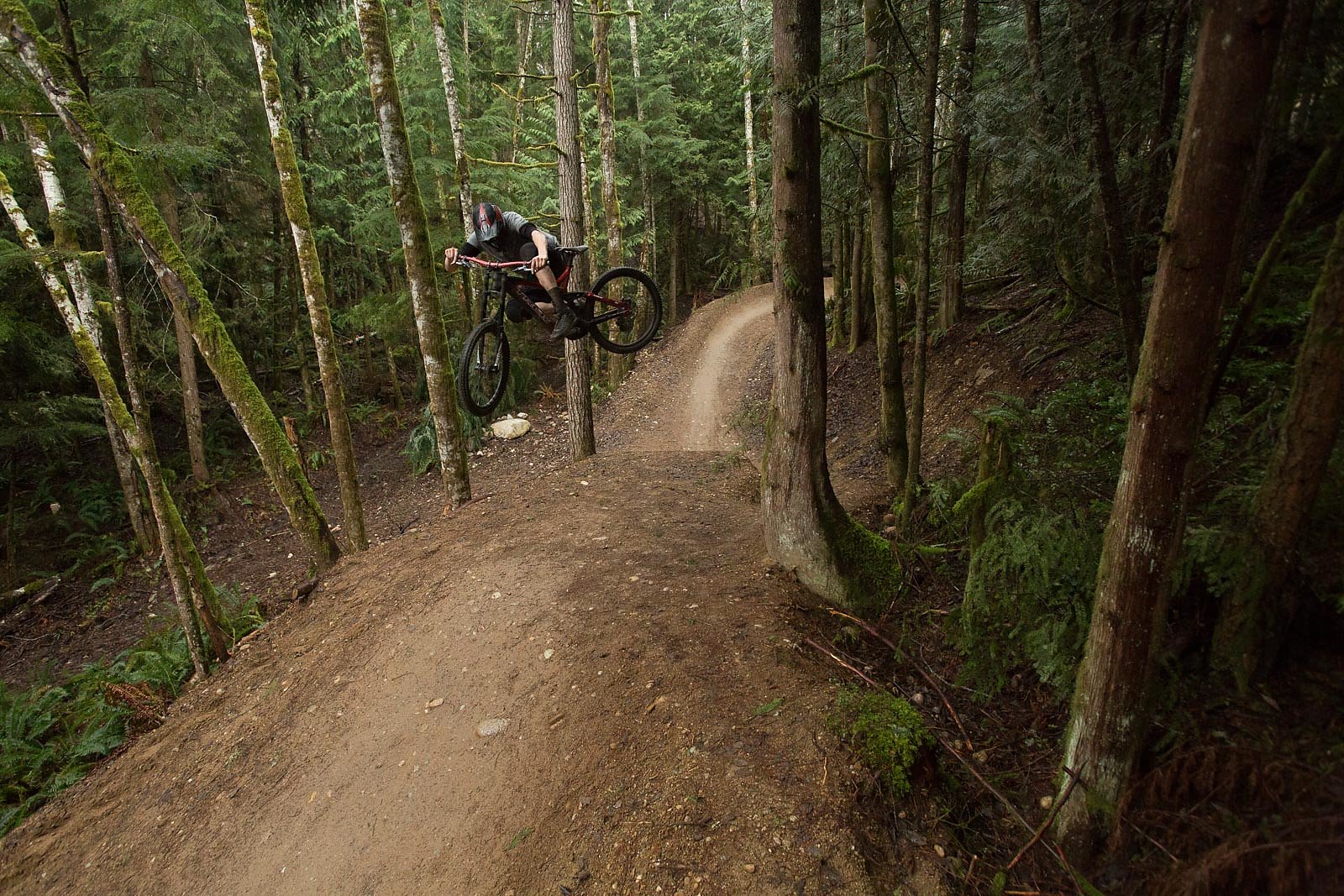 West Sechelt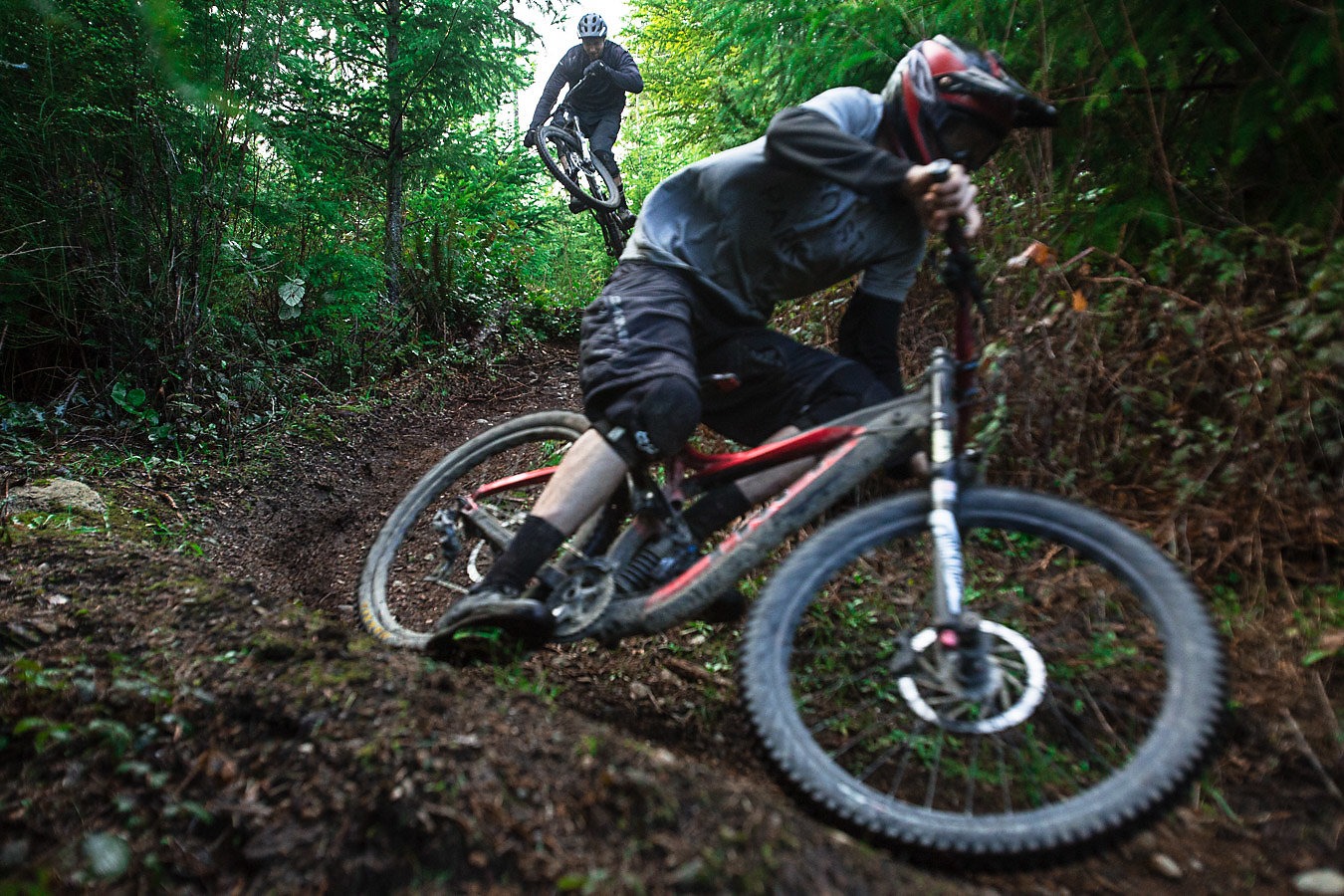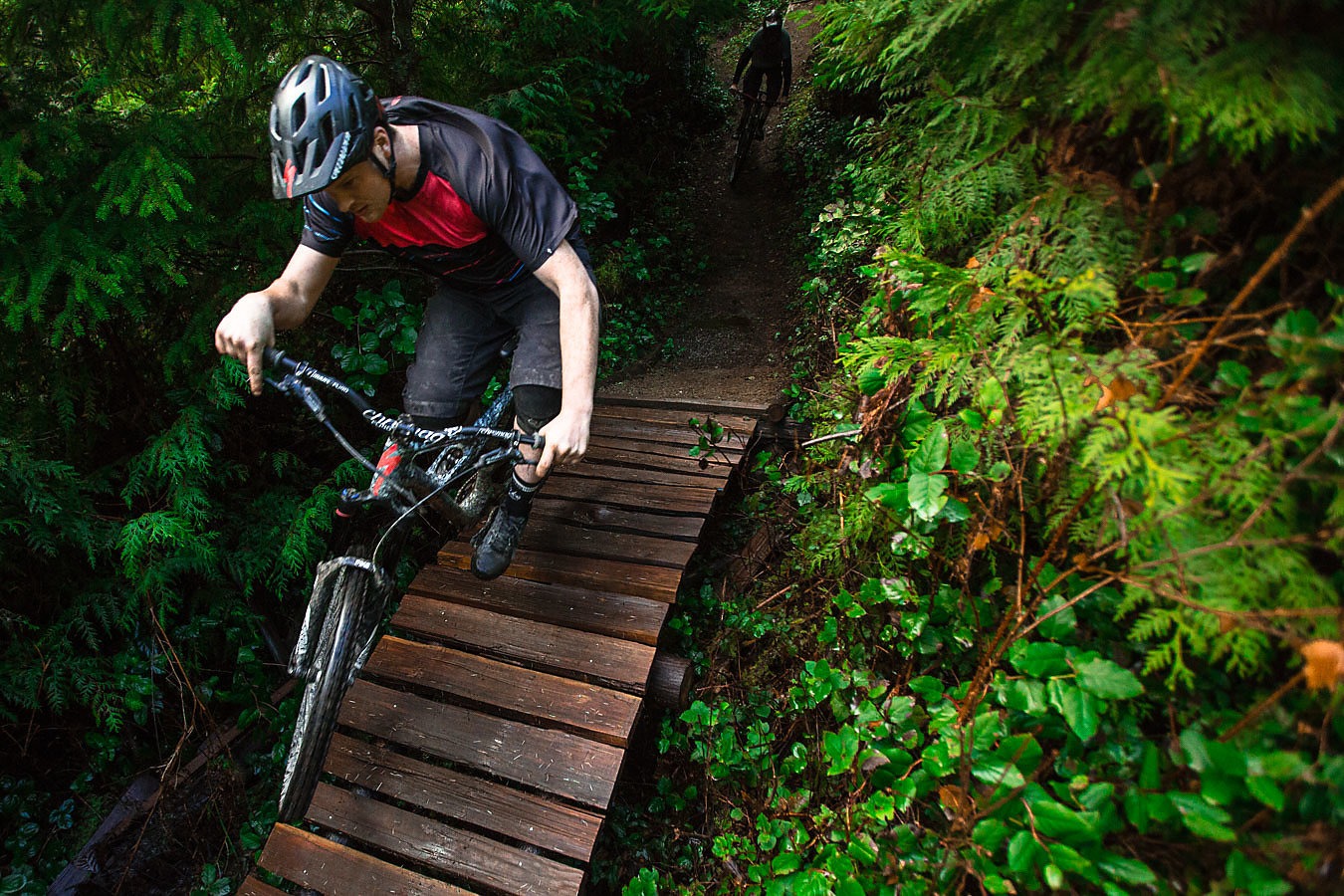 The next town of any size along the Sunshine Coast tour is Powell River, but there are plenty of places to stop along the way. The Painted Boat Resort, in the heart of Madiera Park and boasting a full spa, hot tub, pool and overlooking views of Gerrans Bay, is perfect for a relaxing night's stay with and has opportunities for some plush rest and de-stressing—and great preparation for the bounty of riding ahead.
It's one more ferry ride from the Painted Boat to Powell River, an hour-long chug between Earls Cove and Saltry Bay, followed by a 30-kilometer drive to the city's down town. Powell River is slightly larger than the other towns on the coast—although it's a mere 13,000 people—and feels more like a tourist destination than a mountain biking town. However, what gives it away are the countless cars with bike racks lining the street. And just like Roberts Creek, the small town eateries rival any five star restaurants. Costa Del Sol is a tiny (we're talking six tables) taco restaurant in the heart of town with mojitos that rival the best. Across the street is the Coastal Cookery, a Pacific Northwest fusion style restaurant with dishes ranging from smoked duck wings to red thai curry to salmon burgers, and a tap variety capable of satisfying any mountain biker. The Old Courthouse Inn is a bed and breakfast in the Historic Townsite District of Powell River and an excellent place to stay while cruising through town.
The local trail system, the Duck Lake network, is unique in that it's built and managed by efforts between local advocacy groups for two user types: the Bloody Old Men's Brigade (the BOMB squad), a group of retirees that build trails, and the Chain Gang, whose countless hours on the ground and extensive cooperation with the area's logging companies have made Duck Lake possible. The Duck Lake network is mostly XC-style trails, but they can be just as fun at high speeds thanks to their mix of flow and tech. The jewel of the network is Aloha, a multidirectional trail with plenty of quick corners, beautiful bridges, and built in tiki bar. It's a new trail, but has already garnered enough acclaim to become a section of the the BC Bike Race coming through Powell River.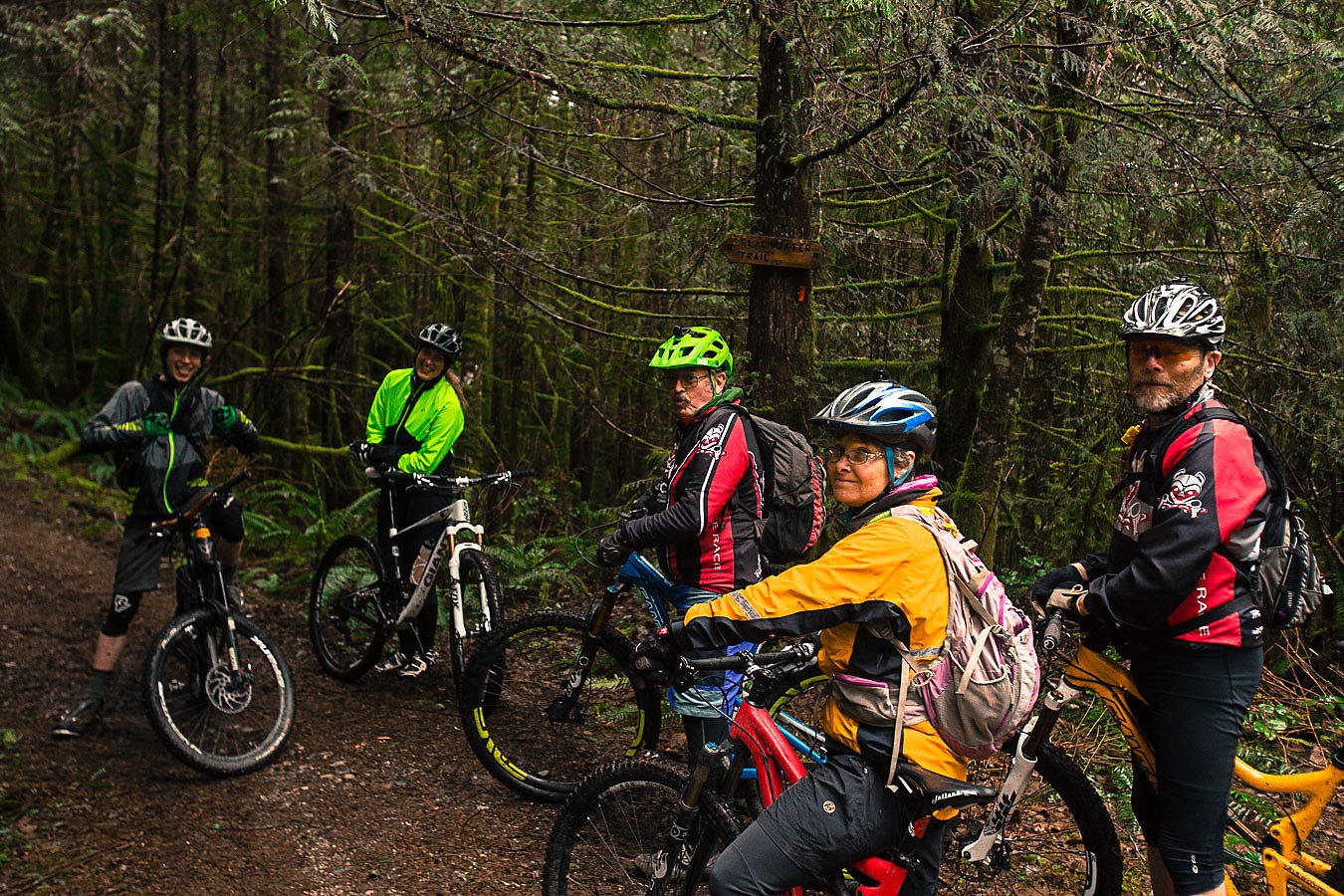 Powell River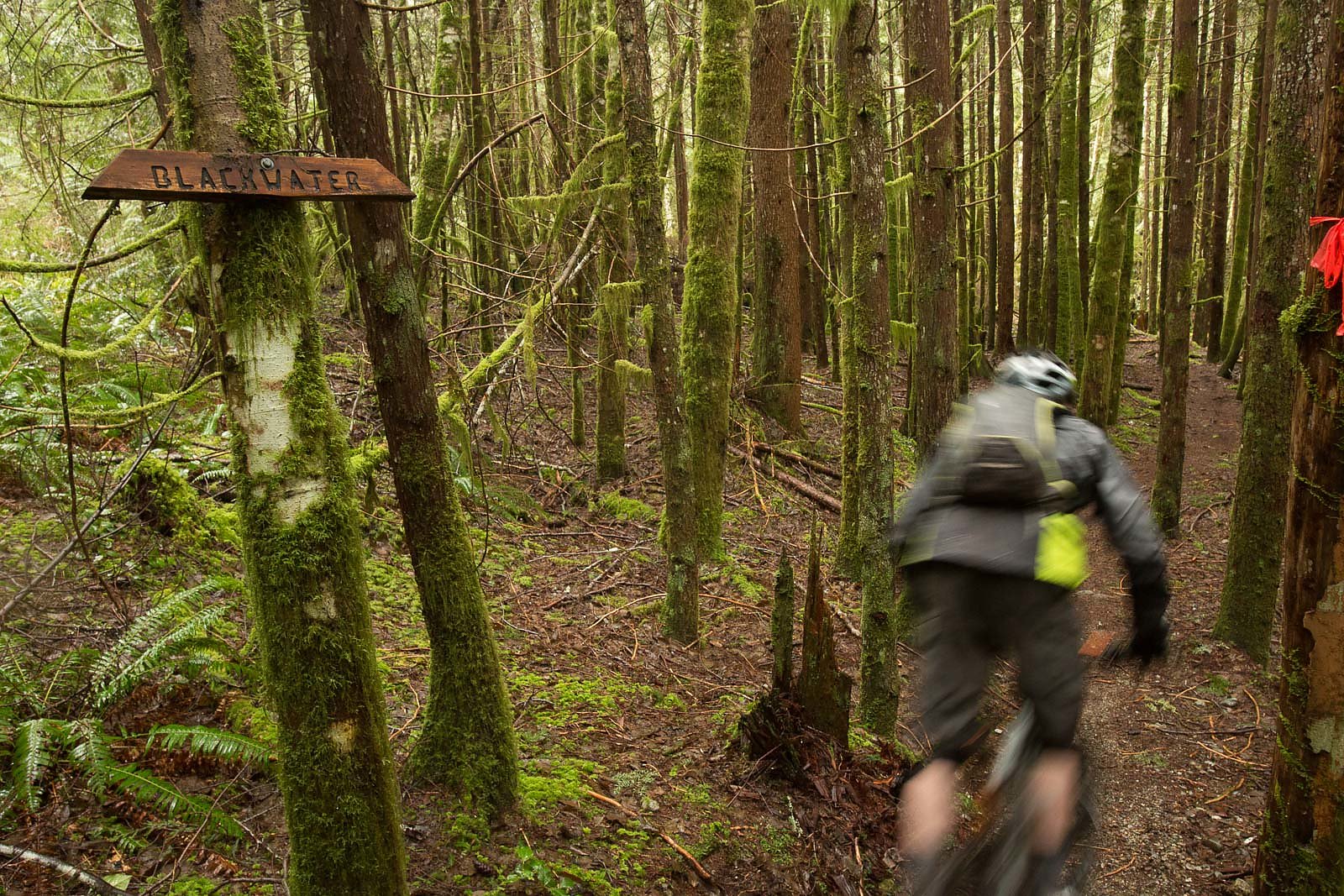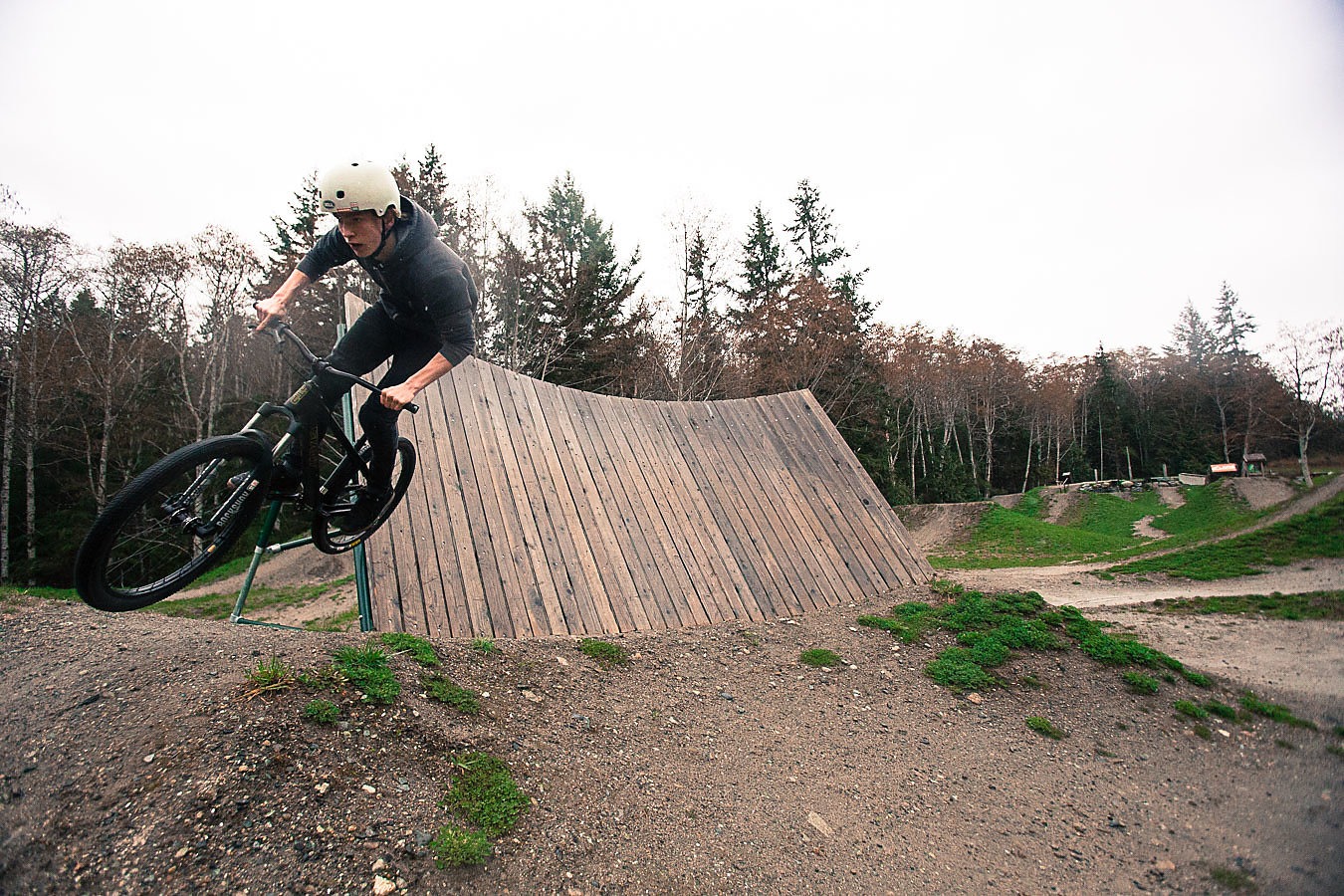 The sunshine, coast line and trails undoubtedly continue past Powell River, however, this tends to be either a turnaround point or a left hand turn and ferry ride to Vancouver Island for most people. The Sunshine Coast's communities—just like its trails—need to be experienced to be appreciated, and after a day or two, it's very apparent they're as unique and hospitable as anywhere else in British Columbia, with less crowds and more fresh air. It's a destination that should be on every mountain biker's list, and it's just a ferry ride away.