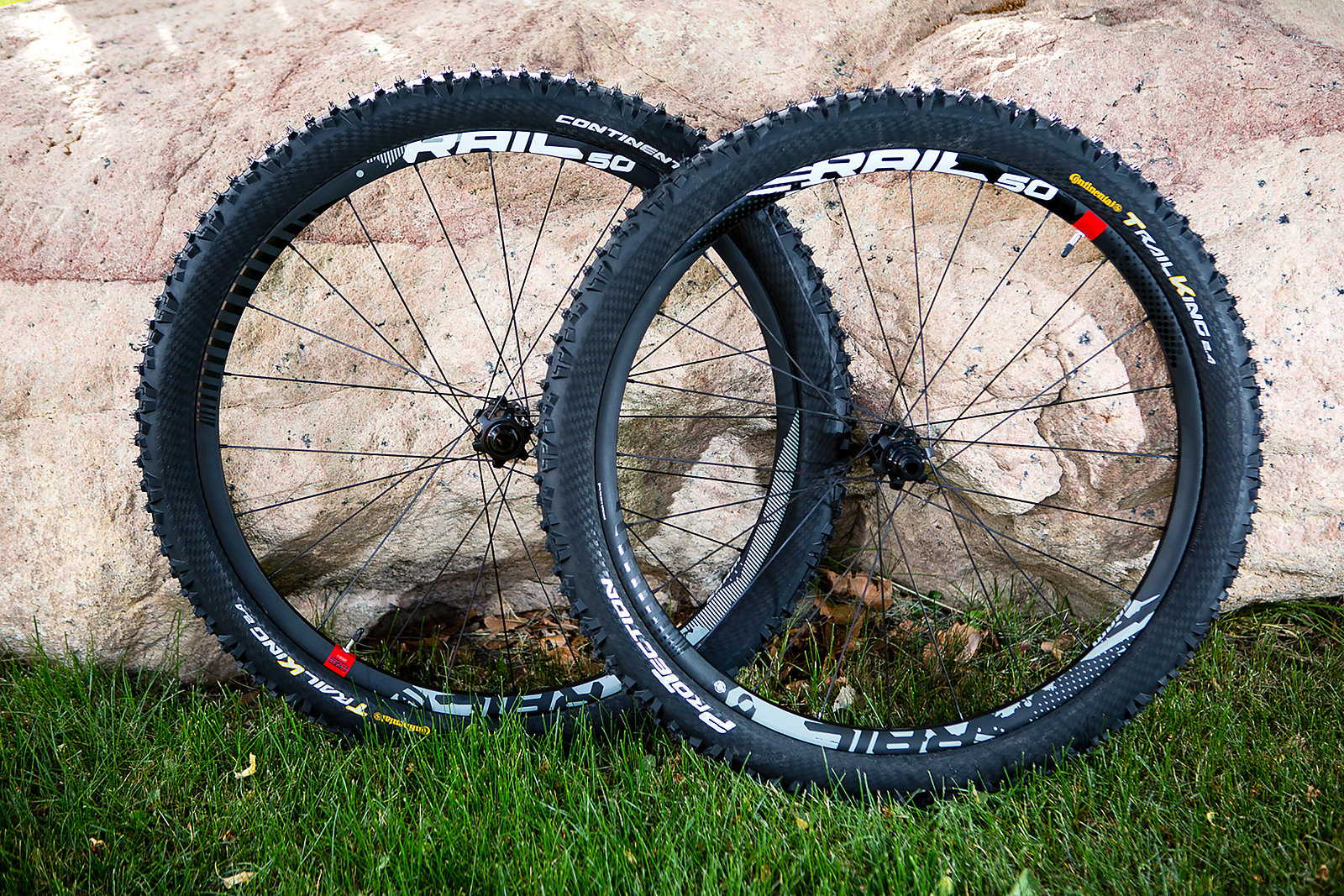 SRAM RAIL 50 WHEELS REVIEW
If there were two words to sum up these wheels it'd be: they rail.
If we had to stress one more word it'd be: simple, as SRAM has strived for simplicity in creating these wheels as well. We put an awful amount of saddle time into plowing them through roots, rock drops, burly berms, doubles and sustained descents without the slightest waver or need of truing. In fact, after a few harsh drops and downhill rallies we were certain that they were bent out of shape by some apparent rear wheel wobble. Upon closer inspection it was simply a wonky tire sidewall. The rear wheel was as true as it was fresh out of the box. These wheels truly surprised and inspired confidence. They're light enough to climb, and plenty stout for the descent.
Overview
According to SRAM, the RAIL 50 wheels were designed as, "An alloy rim that does what other alloy rims can't. With Wide Angle rim design providing superior stability, RAIL 50 can withstand the most aggressive All-Mountain/Enduro riding while setting a new benchmark for lightweight in the category. Featuring the perfect balance of strength, stiffness and width for All-Mountain/Enduro terrain, RAIL 50 delivers best-in-class ride quality all the way down."
With a brawny, full aluminum build that doesn't tip the scales, simple hub componentry and asymmetrically balanced spoke layup, the RAIL 50 proves what it claims and a bit of their prowess is owed to the wheel wizards at DT Swiss, for they collaborate with SRAM on hub and wheel building. The ever popular DT Swiss EX 1750 enduro wheels are reminiscent in the Rail 50.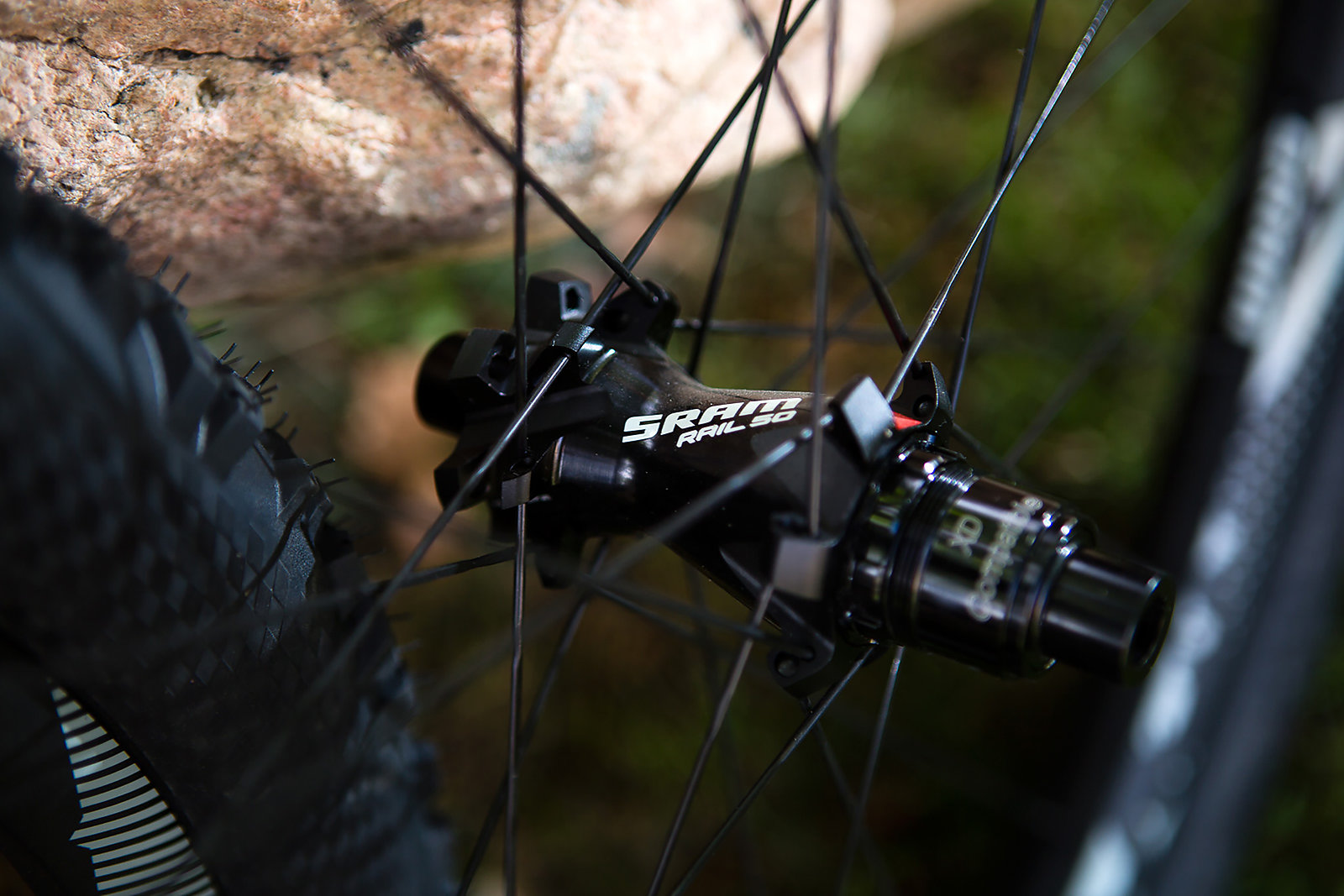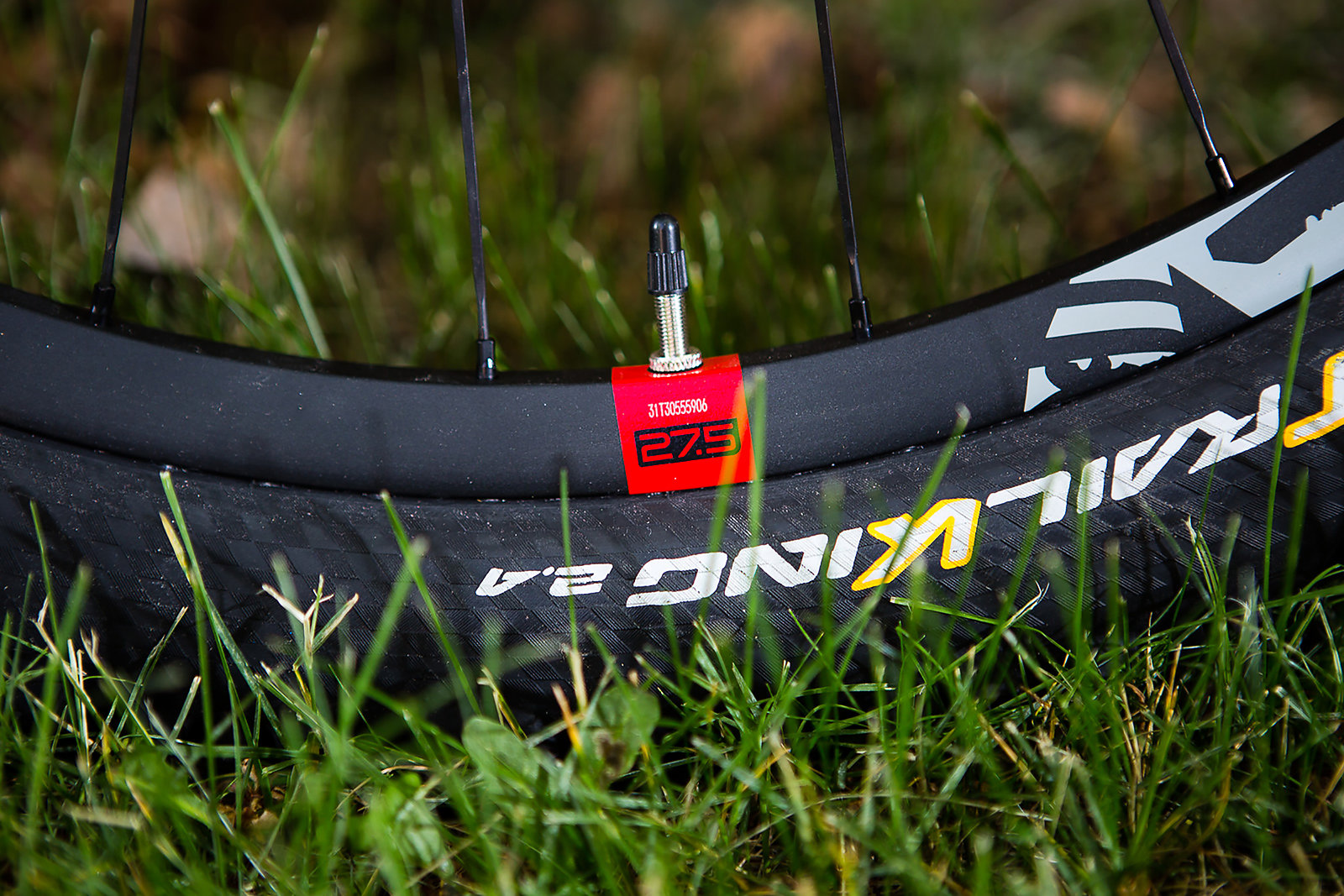 Hubs
Hubs are one of the most important pieces of a bike, especially the rear. They're the core of the wheel and the rolling parts. The Rail 50s have a bold aluminum build with beefy spoke tabs that support opposing spokes for a balance of tension and power. The rear is stuffed with DT Swiss internals and their Star Ratchet freehub system for its high load bearing, rapid engagement and simplicity. The front features SRAM's Side Swap, making them easy to swap to fit different axle sizes.
Cornering and Stability
The 28mm wide outside rim profile (the widest of SRAM's wheel offering) provides an impressive amount of grip and support for both the tires and the ride. Combined with the overall balanced build of spoke tension and stiffness, we hardly felt flex in deep berms, drops or playful real wheel flicks. These added millimeters of width create a substantial amount of support for the tire in corners and high speeds, especially for riders running larger volume tires (2.35"+).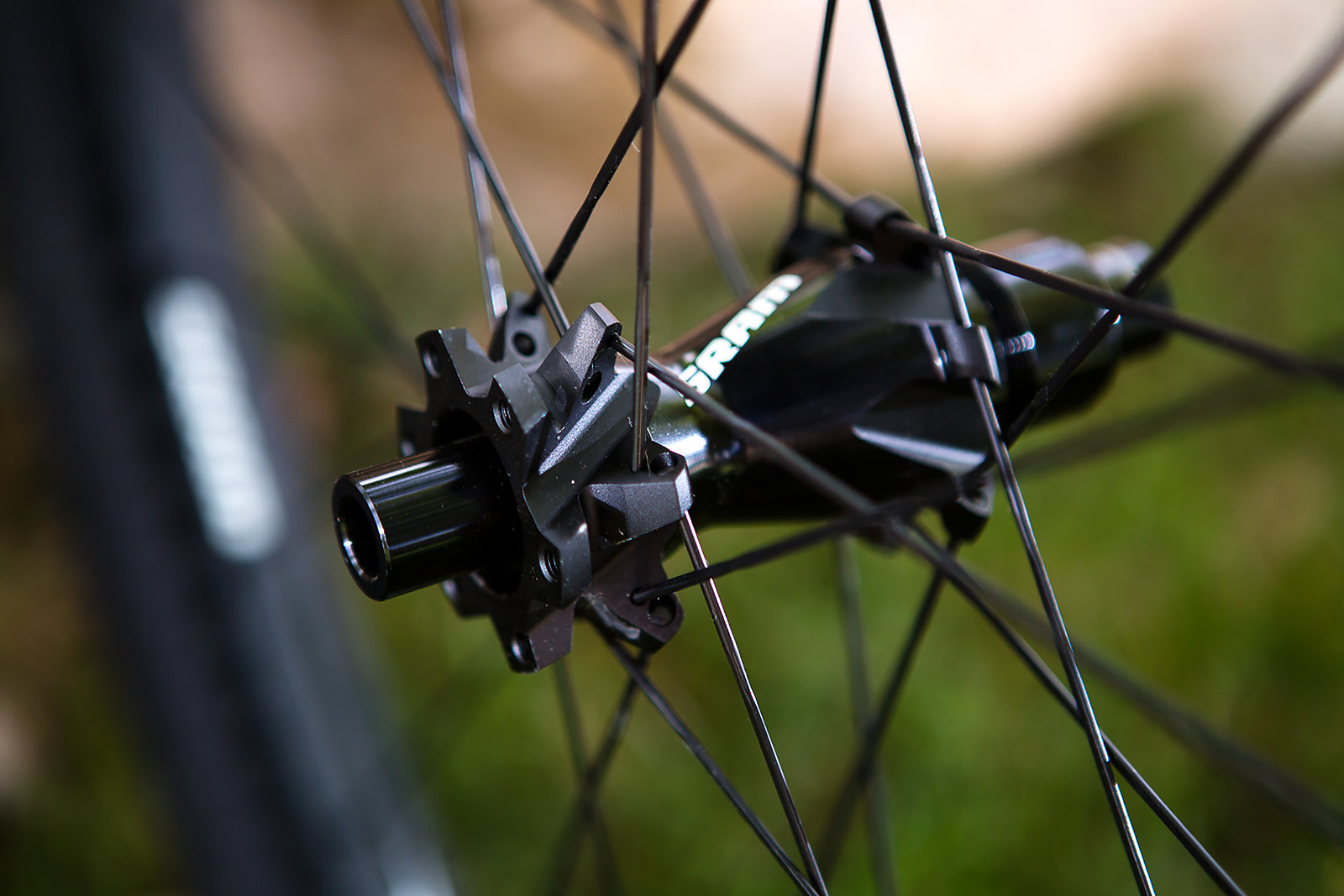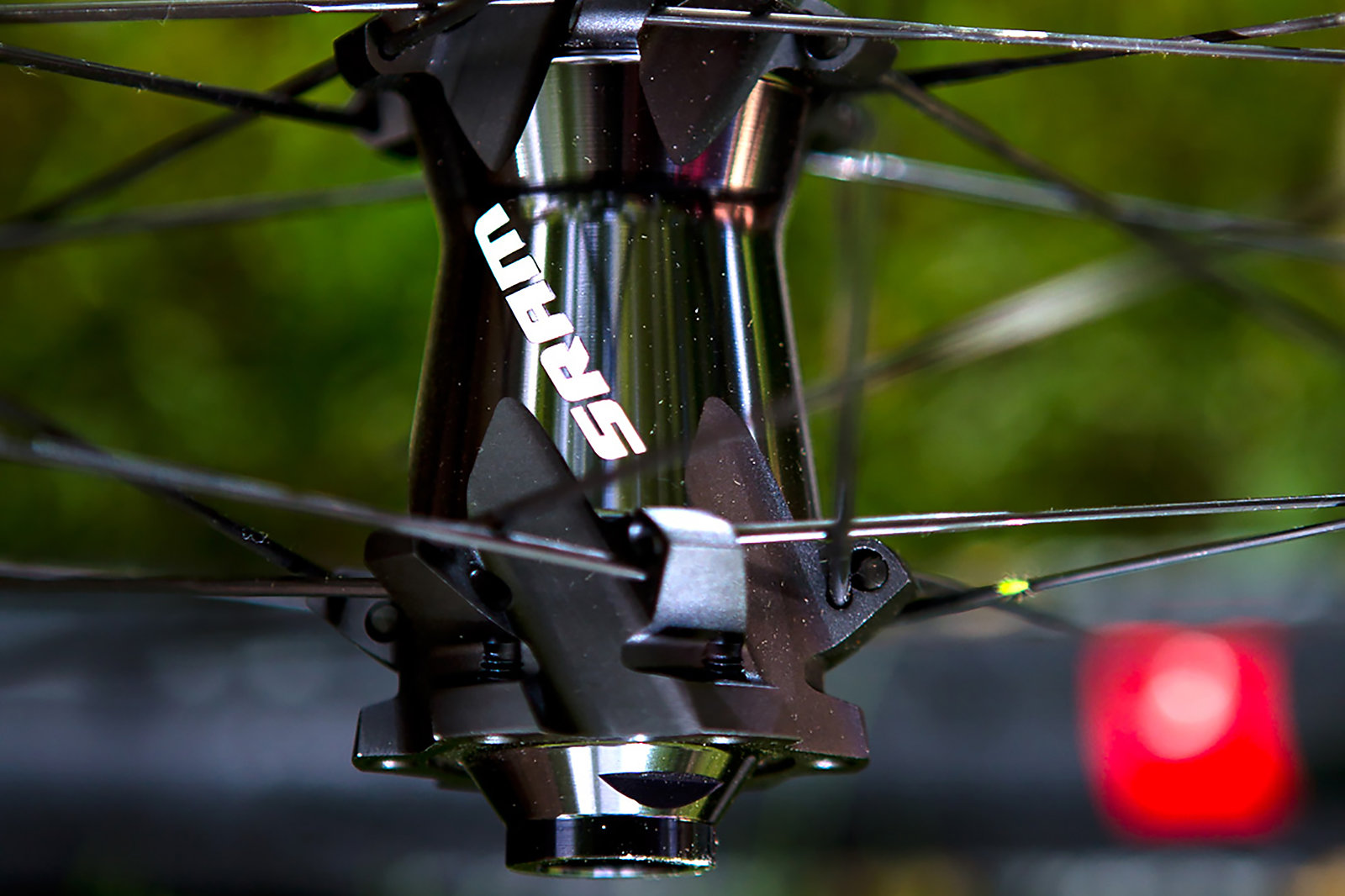 Spokes
The RAIL 50 use bladed spokes (as do all SRAM wheels) and it's not for wind resistance, folks. The blades make the wheel appear more bold and sturdy, but that's not why SRAM's engineers use it. It offers manufacturers and builders better grip compared to round straight pull spokes. Regarding stiffness and tension, the spoke thickness is what creates this, not necessarily the shape. The RAIL 50, along with all of SRAM's wheels, utilize their Solo Spoke design, meaning that all spokes are the same. No different lengths and thicknesses for drive side and non-drive side. Chalk up another point for simplicity. SRAM also built these wheels with an asymmetric design, which better balances spoke tension between each side, offering a wheel that will stay true longer.
Maintenance
We were surprised that the wheels needed little to no truing over a summer's worth of riding. That's impressive. The stock tubeless tape kept our tubeless setup sealed all season long without a drop of sealant seeping through the nipples or bead. The rear hub on the other hand developed a bit of a shimmy towards the end of summer (which may have actually been caused by stress from a broken frame, not by poor bearings or hub design). Since the SRAM Rail 50 use DT Swiss internals, pressing out the rear (or front) bearings is pretty straight-forward whether done at a shop or your garage. You just need the right bearing press adaptors. Switching up the XD driver body to a 9 or 10 speed hub body or vice versa is simple as well and easy to grease the star ratchets while you're at it.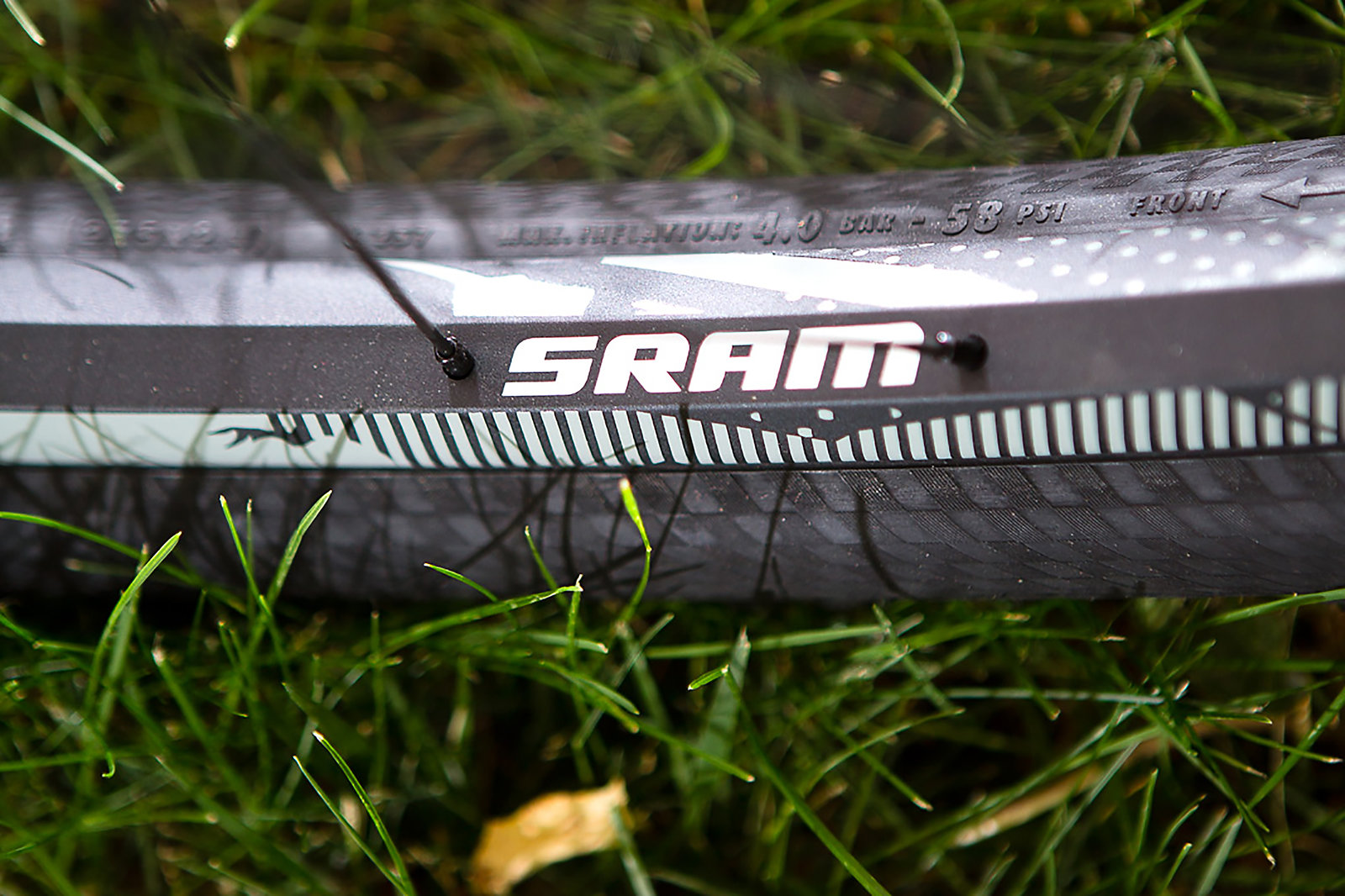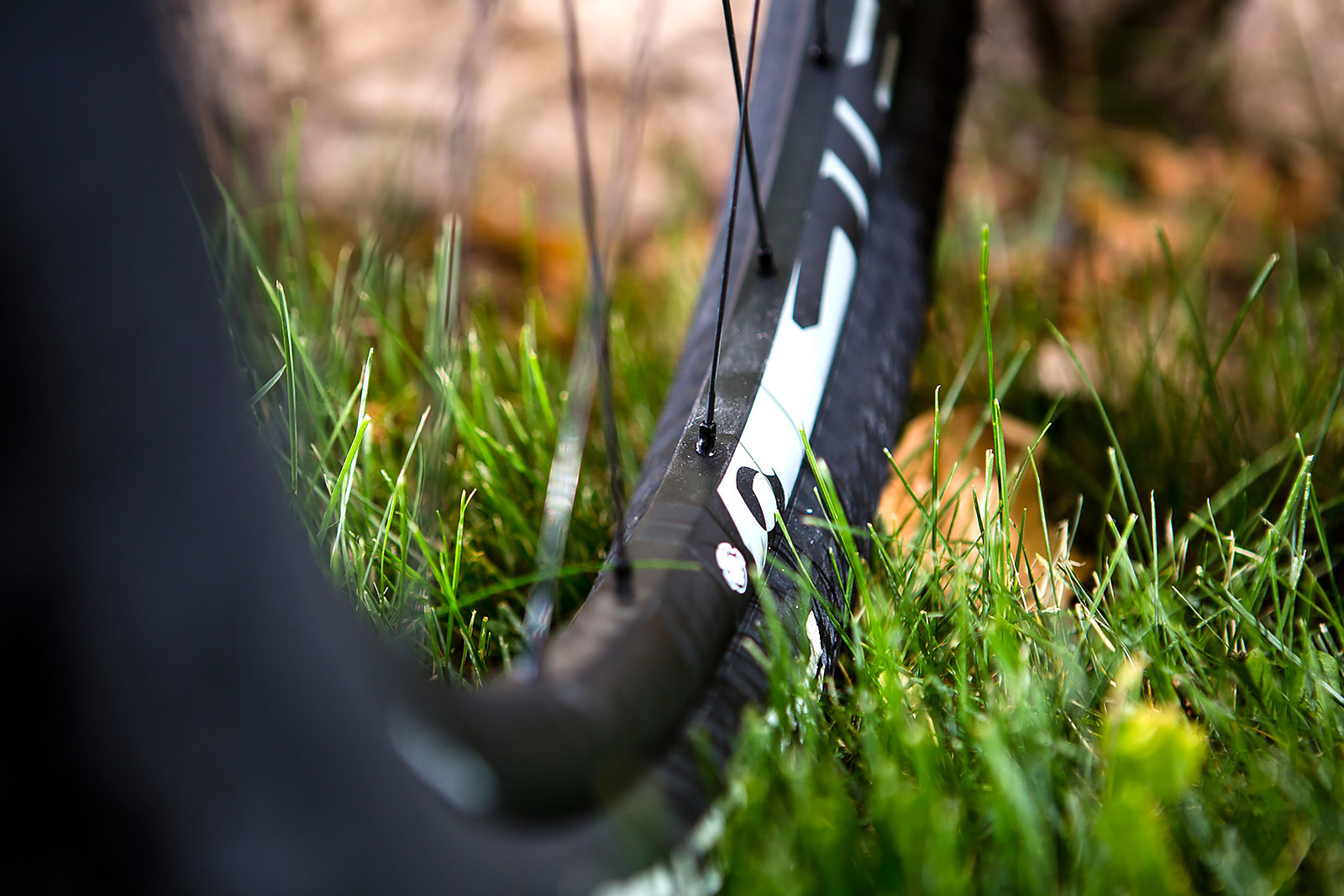 Final Thoughts
The overall ride ruled. Whether it was the rim width or nice balanced tension or both, the wheels gobbled up nasty terrain with ease. They felt stiff and solid and we weren't afraid of bending them out of shape with a little whip here and there. A summer's worth of riding without need of truing really struck us as a huge bonus. While the rear hub became a little wobbly, it was an easy fix outweighed by other performance benefits. While SRAM may be more known for brakes and drivetrains, one shouldn't sleep on their wheels. They're well designed, made to endure and offer a nice upgrade for anyone looking at similarly priced and comparable Mavic or DT Swiss wheels.
Specs And Features
Price: $586 (rear) $486 (front)
Combined Weight: 1,750 grams
Available in three wheel sizes: 26", 27.5" and 29"
Front hub offered in 15mm or 20mm axle
UST compatible

Available with 11-speed XD driver body for SRAM XX1 or 9/10-speed driver body