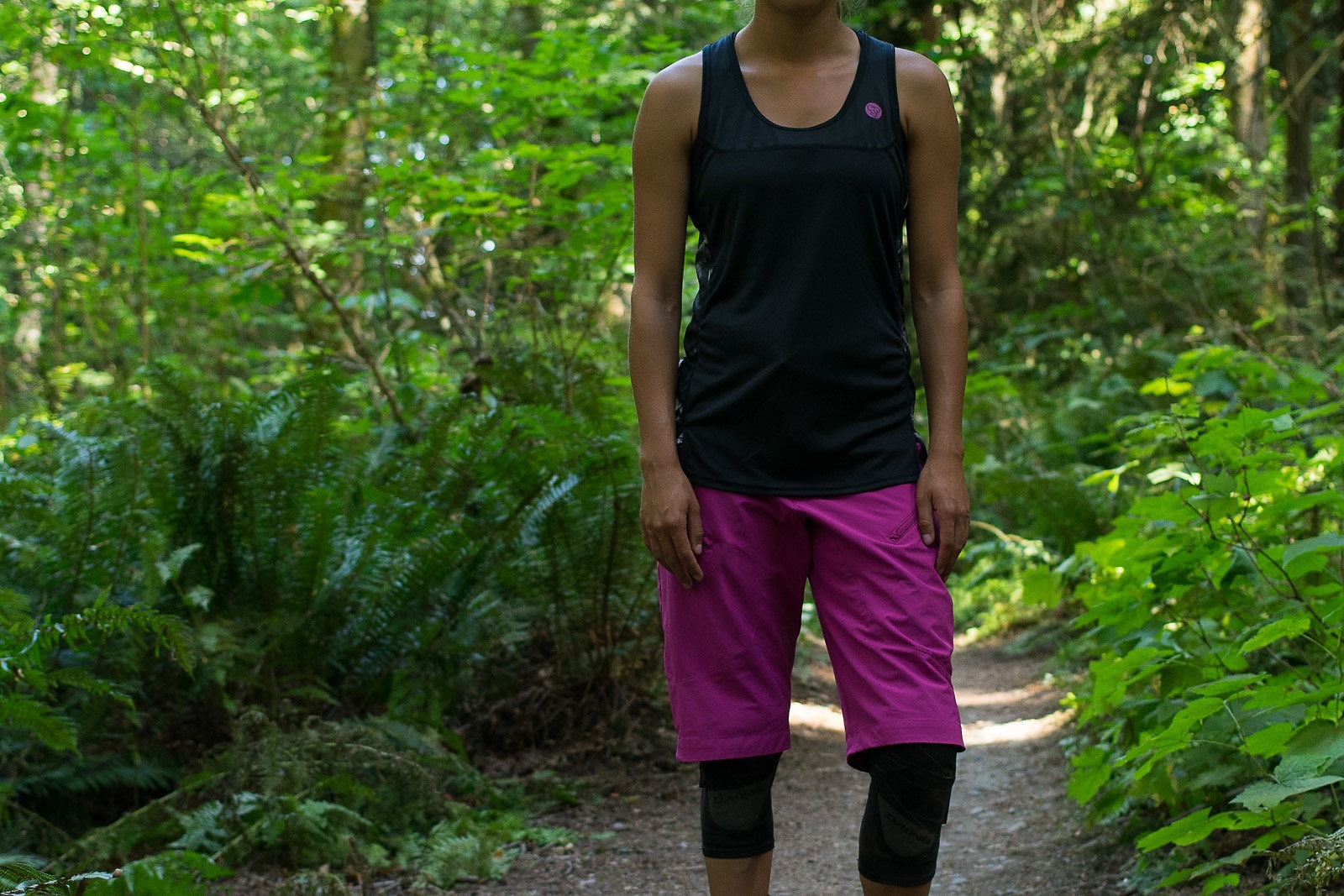 Fox Head Attack Pro Trailsystem Clothing Review
Used as a clever marketing tool or just for giggles, the all-encompassing "hashtag" now appears everywhere—for better or worse—from Twitter feeds to the sports section.
For Sombrio's, their new tag, #luxuryofdirt, is more than just a cute title. Describing their new women's lineup of bike goodies, it's a good fit (no pun intended) for the Women's Rise 'N Climb tank, the Luxe Liner and Summit Shorts, made with style, function, and women in mind—not to mention simply mountain biking, as they recently backed all their product with a lifetime guarantee.
Rise 'N Climb Tank
I'm a sweater. I don't glisten or glow or whatever they say girls do. I Gatorade-commercial sweat, and any help I can get from my clothing is necessary. Still, I'm always hesitant to ride without significant skin cover, which has made tank tops not my usual attire. The Rise 'N Climb tank offered a bit of both—the racer back-strap design, along with the Chill Mesh Technology, kept the air flowin' so I could keep my tires rollin', and the Cool Wik material helped drop my sweat level to normal on the hottest of days.
At the same time, the comfortable, women's specific fit also worked well to provide a little extra protection and warmth as a base layer for the downhill. The tank seems fairly true to size, erring on the larger side, and the extra length makes for a slightly looser jersey, but that tends to be my style anyway. Even the zipper side pocket, clutch for a mid ride snack and my ever-growing ChapStick collection, didn't disrupt the fit outside or under a jersey.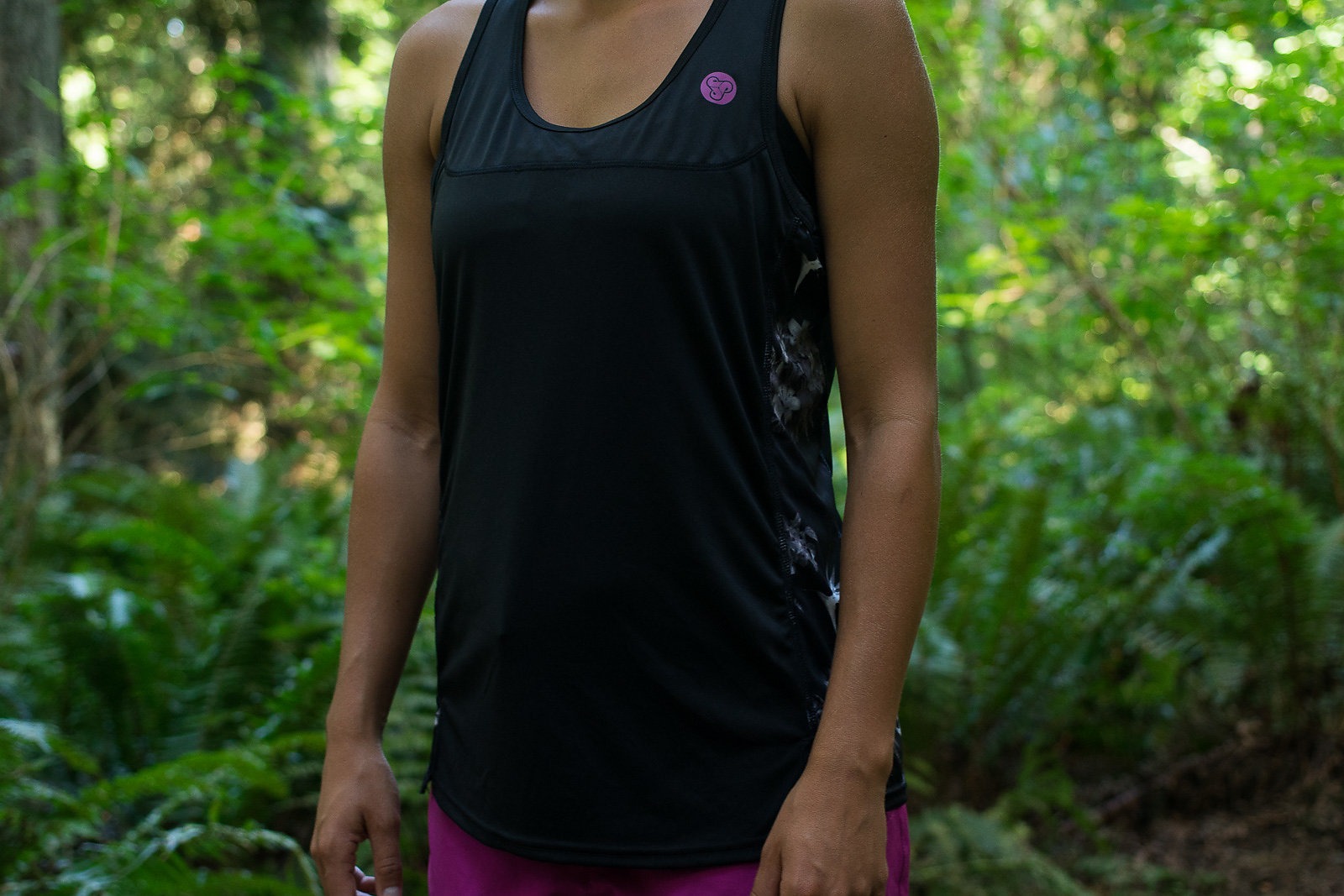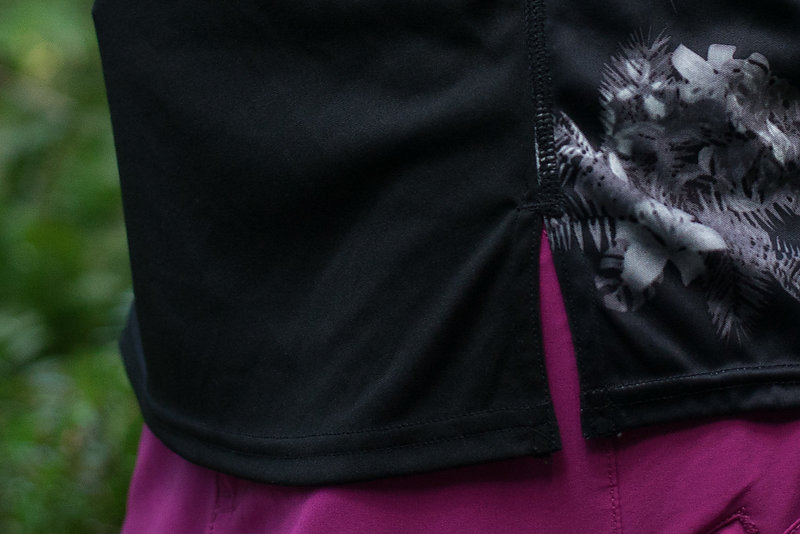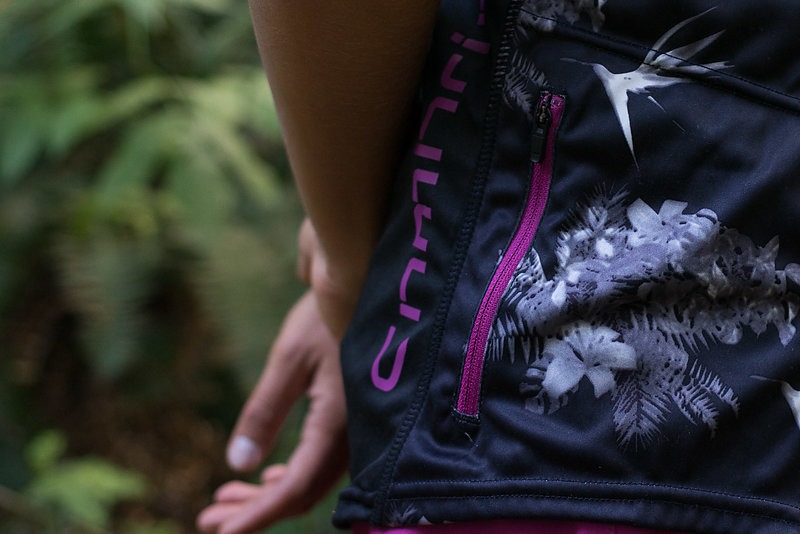 Summit Shorts
A chamois is only as solid as the shorts outside, and the Summit Shorts lived up to the Luxe. The 4-way stretch fabric combined with the waistband retention system made for a comfortable personalized fit without restraining any movement. The ventilation worked well with the chamois, and—similar to the Lux—the durable yet lightweight material dried quickly after wet rides and held up well during those times I zigged instead of zagged. Ouch.
One minor concern is that these shorts run large compared to other brands I've tried, so make sure to put them on first. It is obvious, however, they were made to fit well and last through seasons of getting rad on a gamut of trails and conditions. Did I mention they look good? Style points.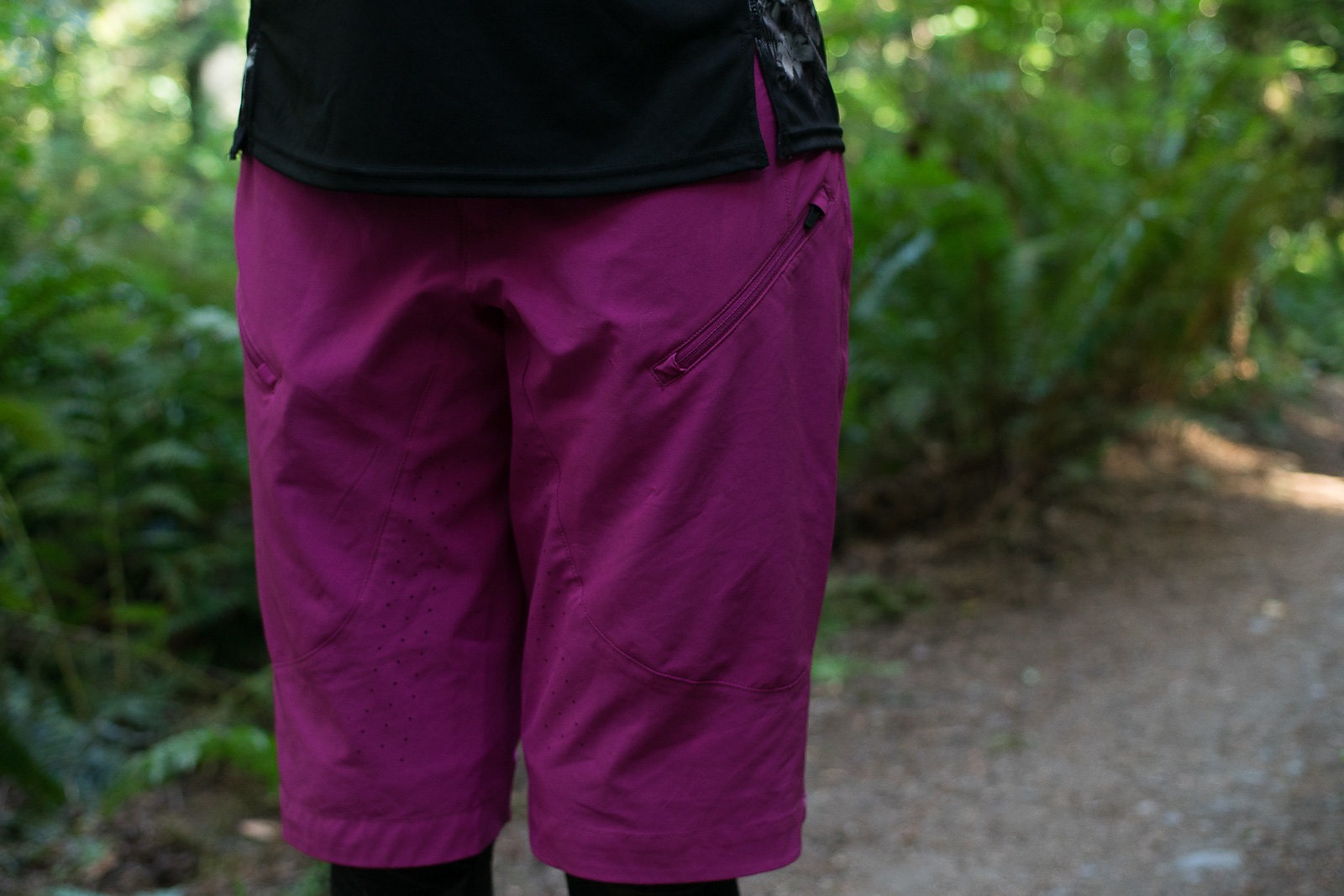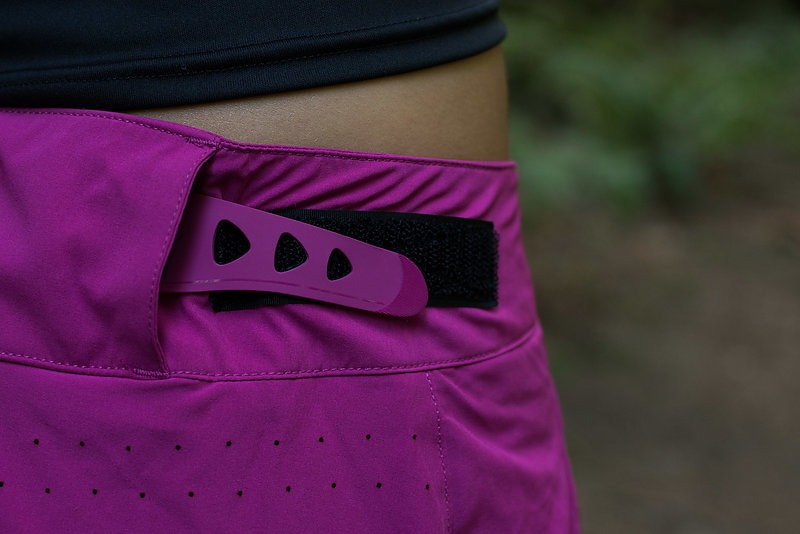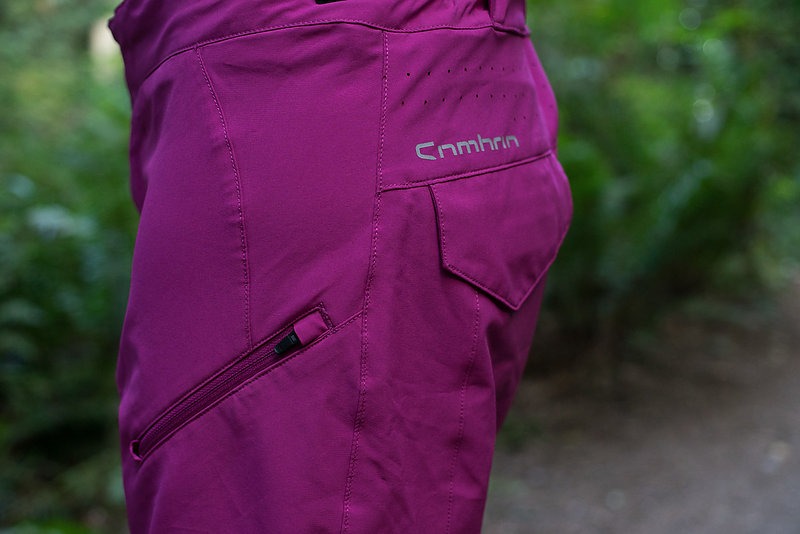 Luxe Liner
Almost as important to my sweat management are my cham-wows, and the Luxe Liner was possibly the most effective and impressive out of the line. Front panel mesh technology and lightweight fabric made for wide-open ventilation—something that can often come at the cost of durability. Not so with the Luxe, as the padding and fabric put up with multiple months of riding. Thanks to the women's specific patterning and flat-seamed comfort bands around the thighs, I was able to wear them for a post-ride beer and not feel like I was in a diaper.
Beyond durability, the Luxe Liner continue to be workhorse practical. The rear stow pockets let you continue lightening up your ride kit—I used mine for car keys and a bike tool (and more ChapStick) for hot laps on our local trail system, allowing me to leave a backpack at home, although sans pump and tube.
While hashtags can be frivolous or merely trendy (remember #yolo?), Sombrio's newest line-up of lady gear is truly a luxury worth even the finest of dirt.
Rise N' Shine Tank
MSRP: $55
Summit Shorts
MSRP: $115
Luxe Liner
MSRP: $90
See more at www.sombriocartel.com