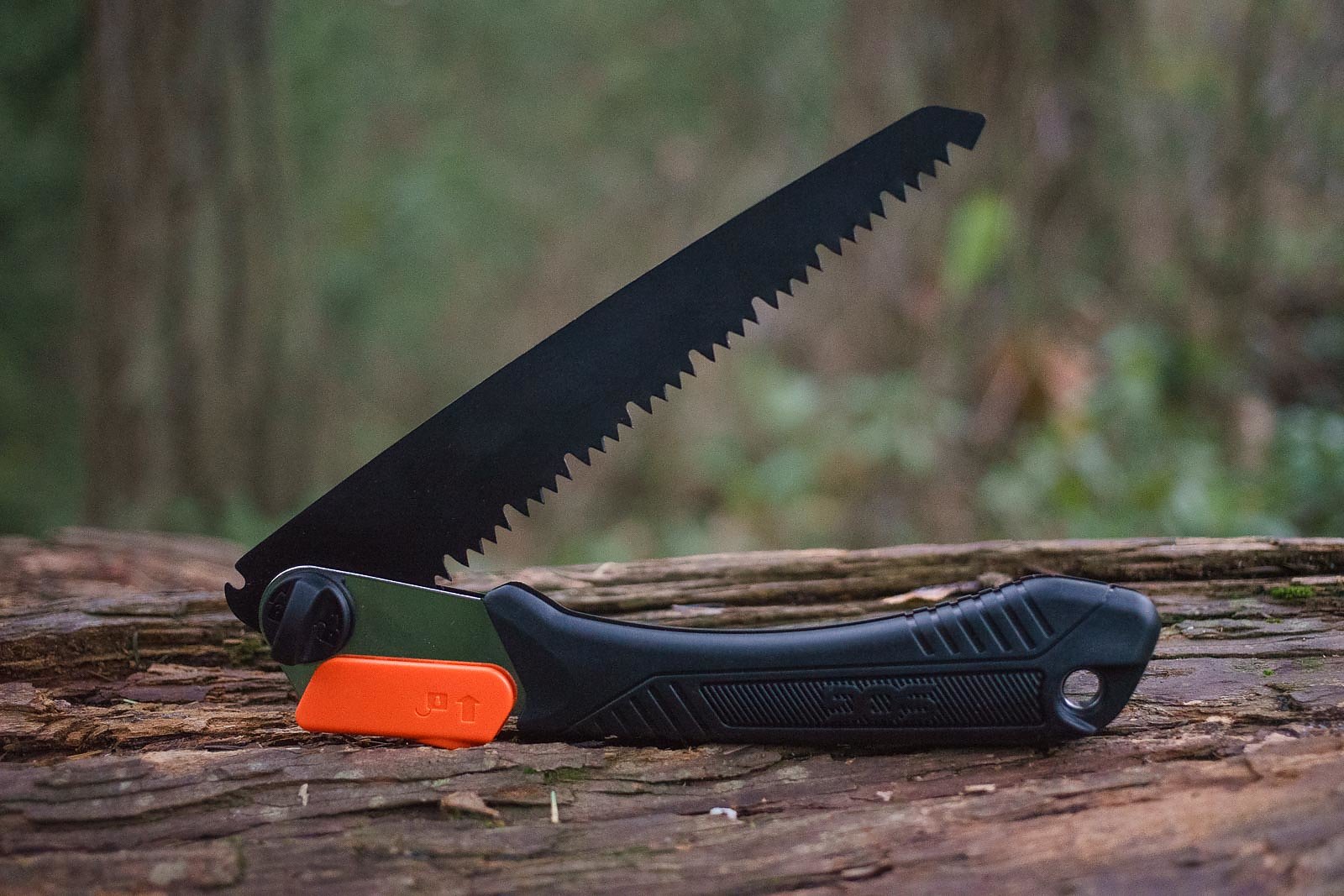 SOG Folding Saw Tool Review
While winter is often considered trailbuilding season, there is no specific time of year for trail maintenance—it's simply a year-round task.
And it's hard, or at least harder than it should be, considering we all benefit from it. The easiest way to take care of your local trails is by doing a few things, every ride. Whether it's kicking a rock off the trail or clearing a few branches, a little effort goes a long way.
When it comes to trail maintenance on the fly, SOG's Folding Saw is one of the handiest tools to carry in your pack, thanks to its minimal weight and unique abilities. What the saw obviously has going for itself is that it can do what your feet and hands can't: eat through large branches in a short timeframe.
SOG's Folding Saw is durable, lightweight and compact, a utilitarian take on an tool with exclusive capabilities. As for stuffing it in your backpack, it's 8.25 inches long—about the same length as a regular size hand pump—and just slightly wider. The first thing I noticed on SOG's saw was that the locking mechanism keeps it locked in both the open and closed position. It's never fun to think about mishaps, but considering saw blades and various people's tendency to fall, this a must for anything sharp in a backpack. Or for something that might get left on the ground, or in the back a truck—basically this little feature eliminates any anxiety that might be caused by carrying a saw.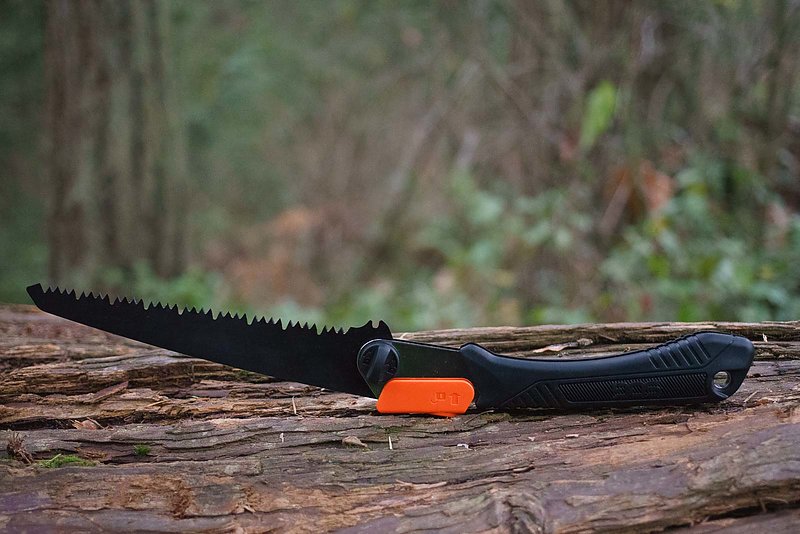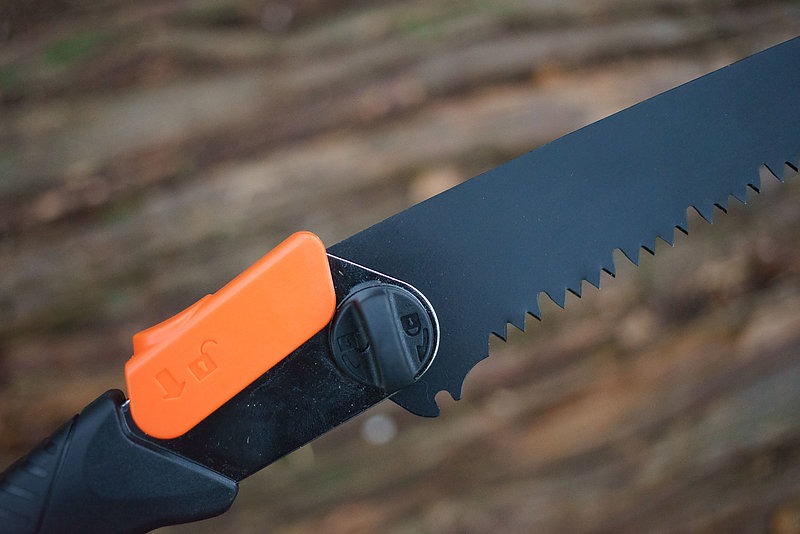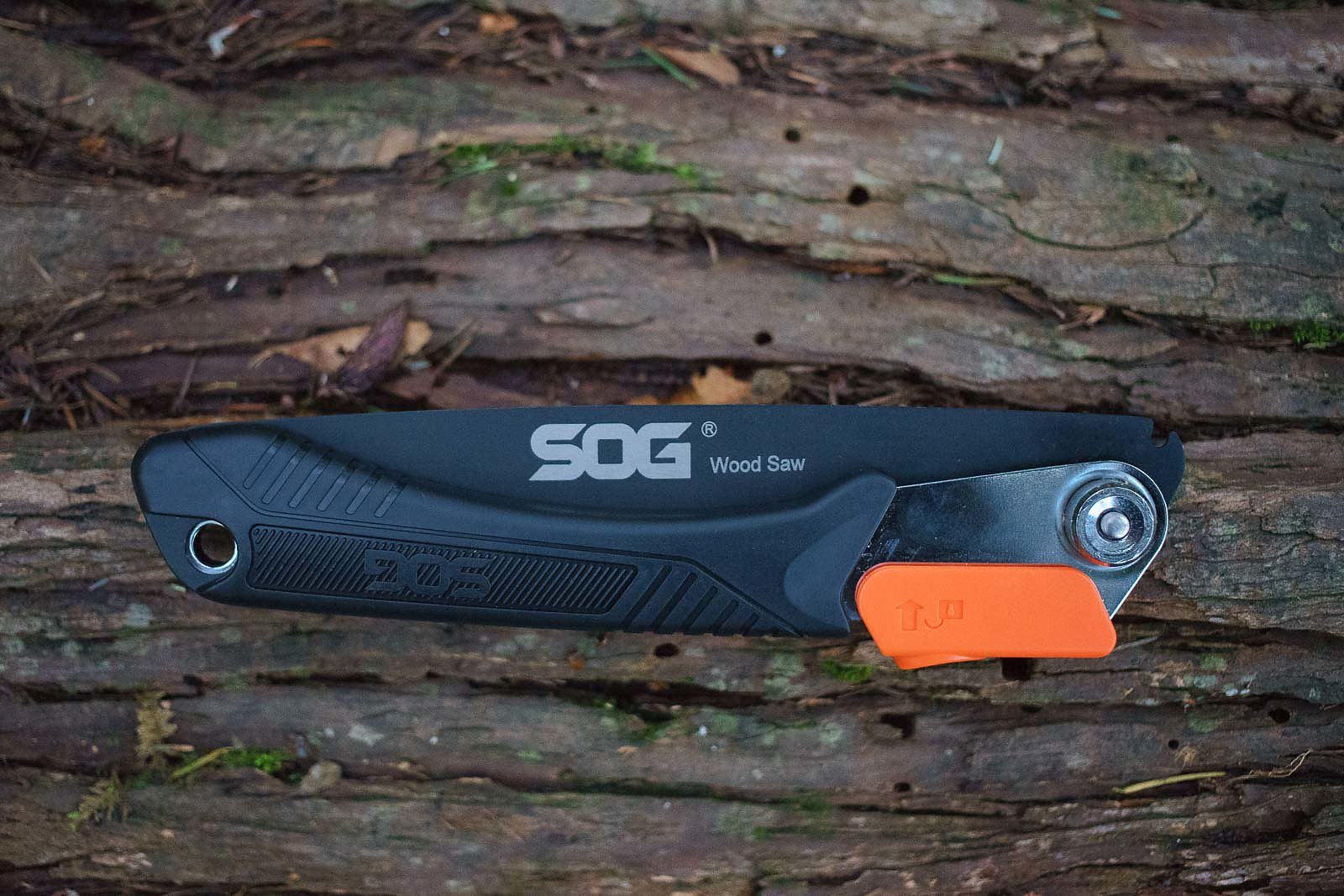 Constructed from high carbon steel, SOG's Folding Saw by far the most durable of its kind that I've seen. The blade is powder coated and the handle wrapped in hard plastic for an ergonomic grip. And at 5.9 OZ (I don't tend to count weight, but I also don't carry around rocks for fun) this tool is barely noticeable in a pack filled with water, snacks, other beverages and extra layers.
I've used it for everything from cutting low-lying branches out of the way to cutting up deadfall that couldn't be moved otherwise, and every time I'm impressed by the quick work it makes of even a large branch. When it comes down to it, I'll admit I don't use the saw on every ride, but it tends to be one of those thing I'd rather have and not need than need and not have. I might not be out there putting in full trails days, but I do what trail maintenance I can, when I can, because every little bit helps.