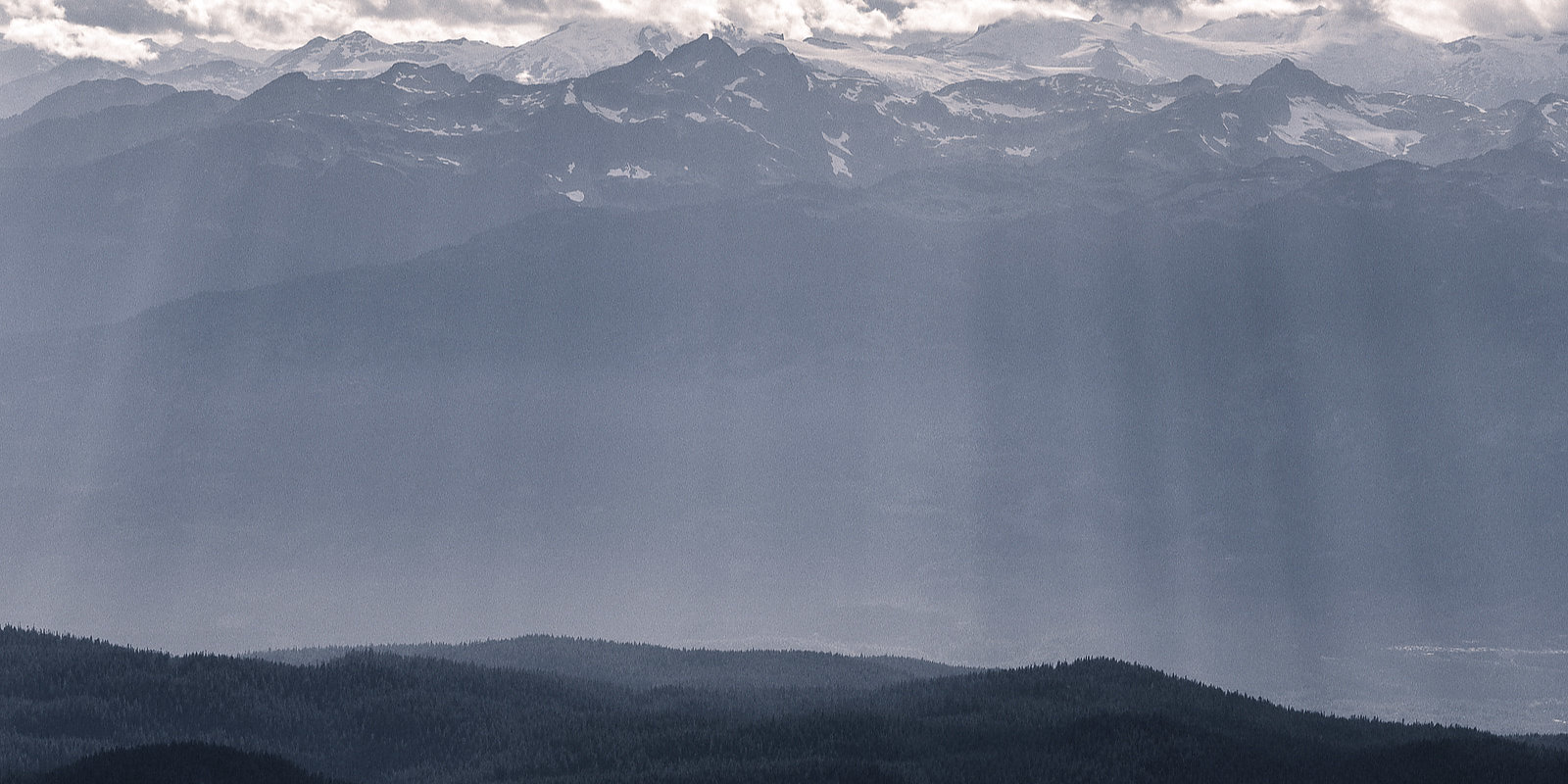 Sea to Sky Photo Book Issue 7.3 On Sale Now
To say the Sea to Sky Corridor is well-known within the mountain biking world would be a vast understatement, as it is more often regarded as the epicenter of that world than anywhere else.
The four communities—North Vancouver, Squamish, Whistler and Pemberton—litter a single, 100-mile stretch of highway in southern British Columbia and have a reputation that has created an inescapable vortex in a short period of time. And the undeniable draw? Simply the vastness and variety of trails. From the legendary tech on the North Shore to Squamish's granite slabs to the Whistler Bike Park to rugged steeps in Pemberton, each area is renowned for a reason.
So with the Sea to Sky Photo Book, our goal is to offer a taste of each in a visual guide that pairs with TrailForks to let you know what to expect, get you to the trailhead and provide a unique insight on the area. Four local photographers, Sterling Lorence, Reuben Krabbe, Robin O'neill and Blake Jorgenson covered their four respective regions, working with locals and pros alike. This issue is an effort to capture the community and drive of those who have both helped create and continue to purvey the stoke that is effervescent in mountain biking's Mecca, the Sea to Sky Corridor.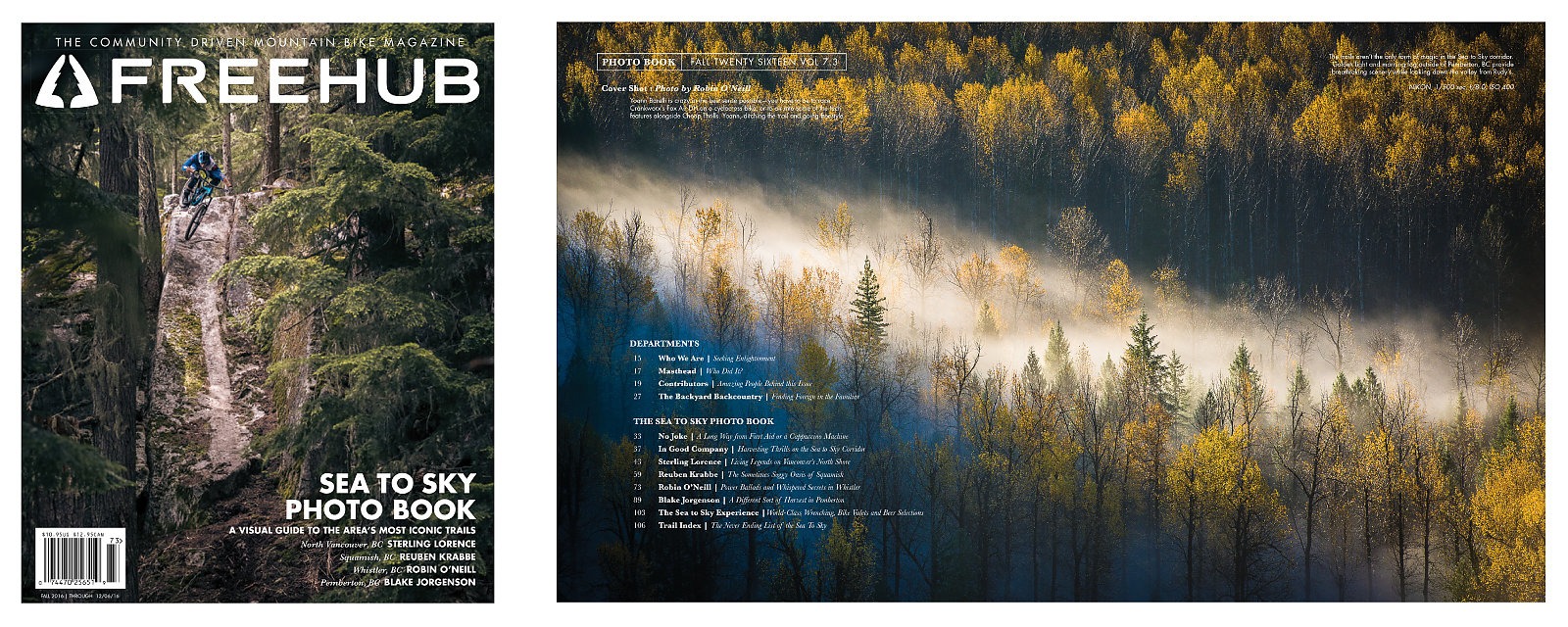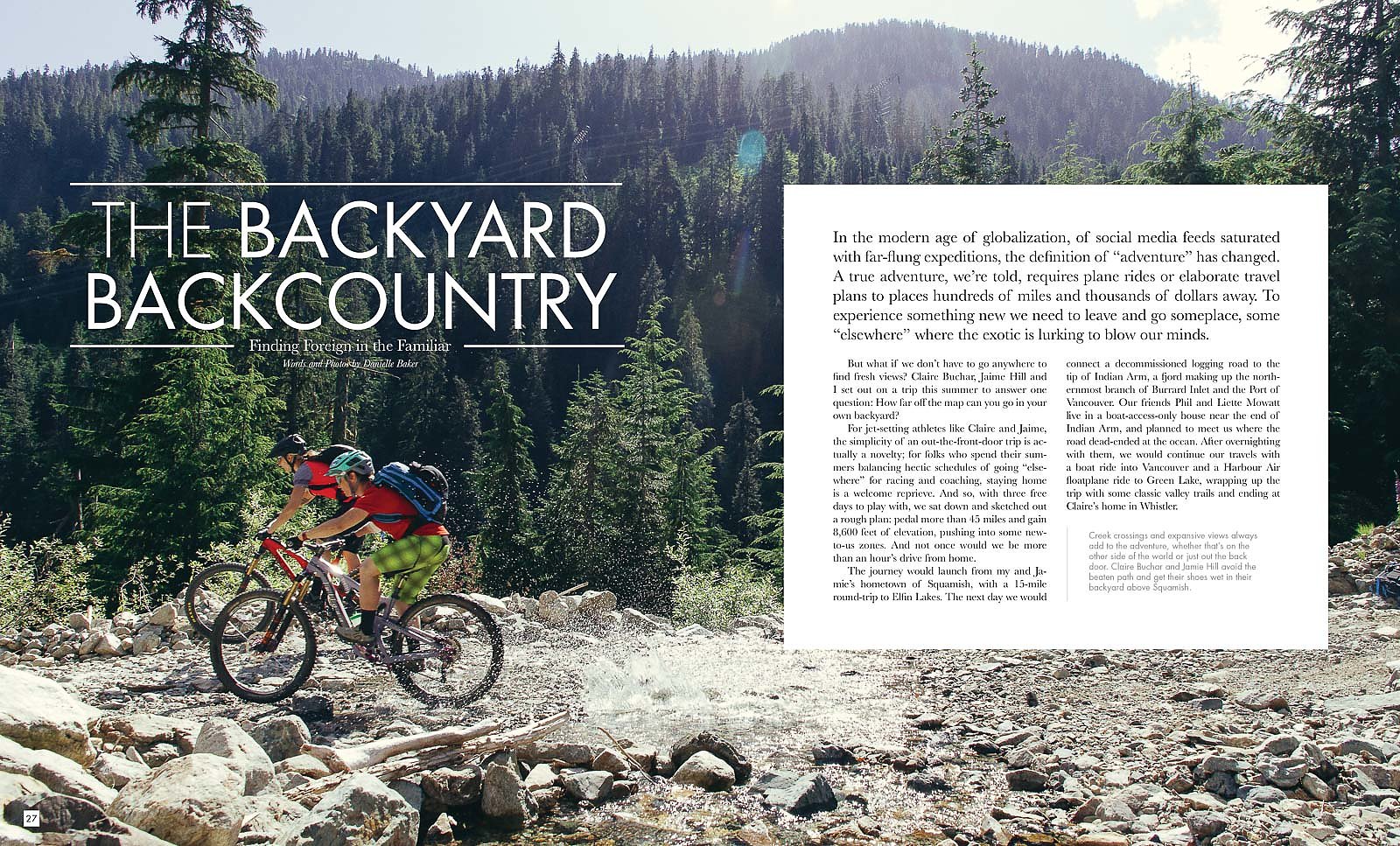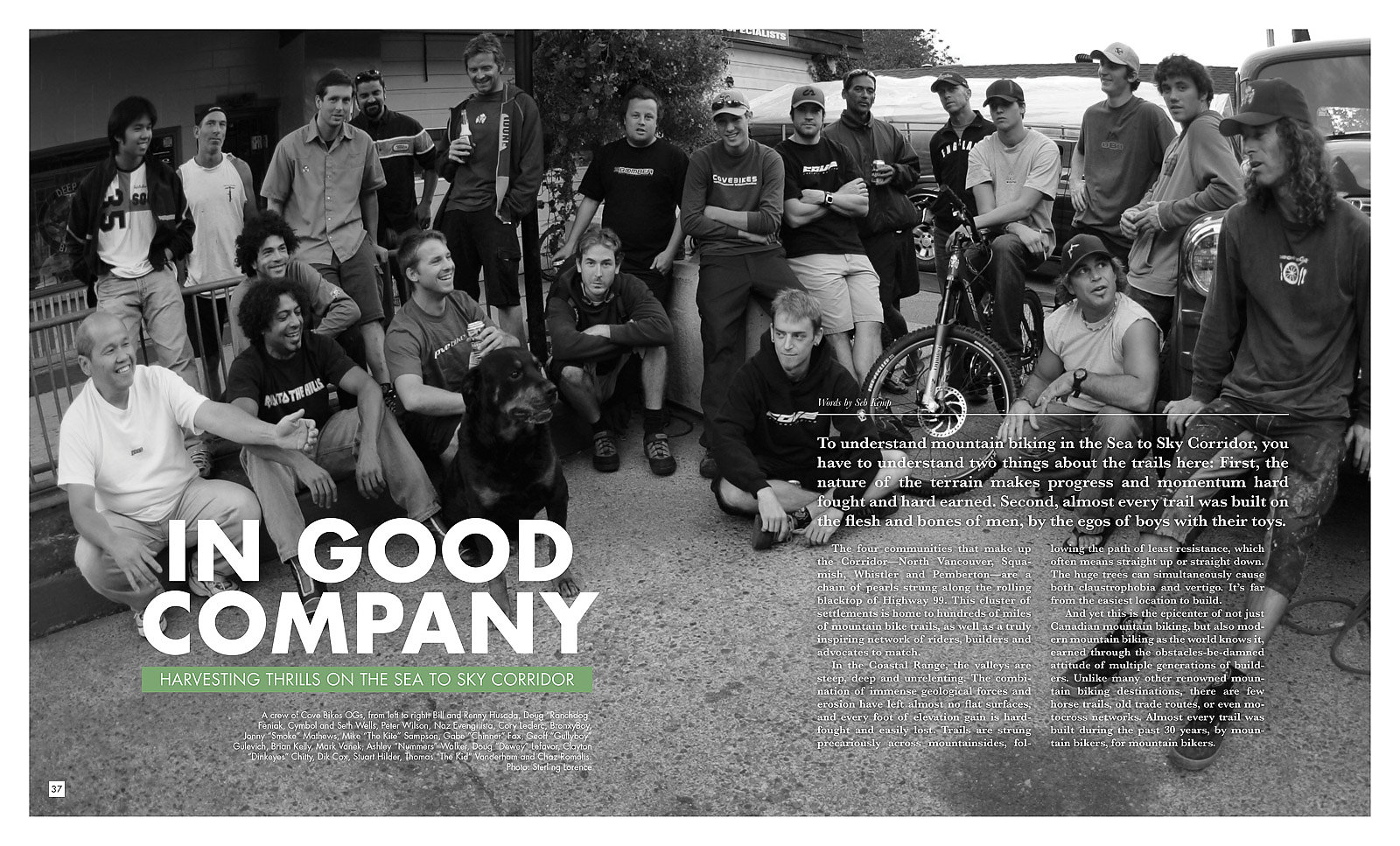 Sterling Lorence | The North Shore
The North Shore has a heavy history, as it's where mountain biking ascended to new heights (literally) along with new levels of tech and thus lots of progression. Sterling Lorence has witnessed much of that progression, as he's been shooting photos on the Shore for nearly two decades. In order to showcase the variety of what's the Vancouver's North Shore offers, Sterling teamed up with locals Andrew Shandro, Geoff Gullevich and Thomas Vanderham to show why this legendary spot has turned out more than a few celebrities.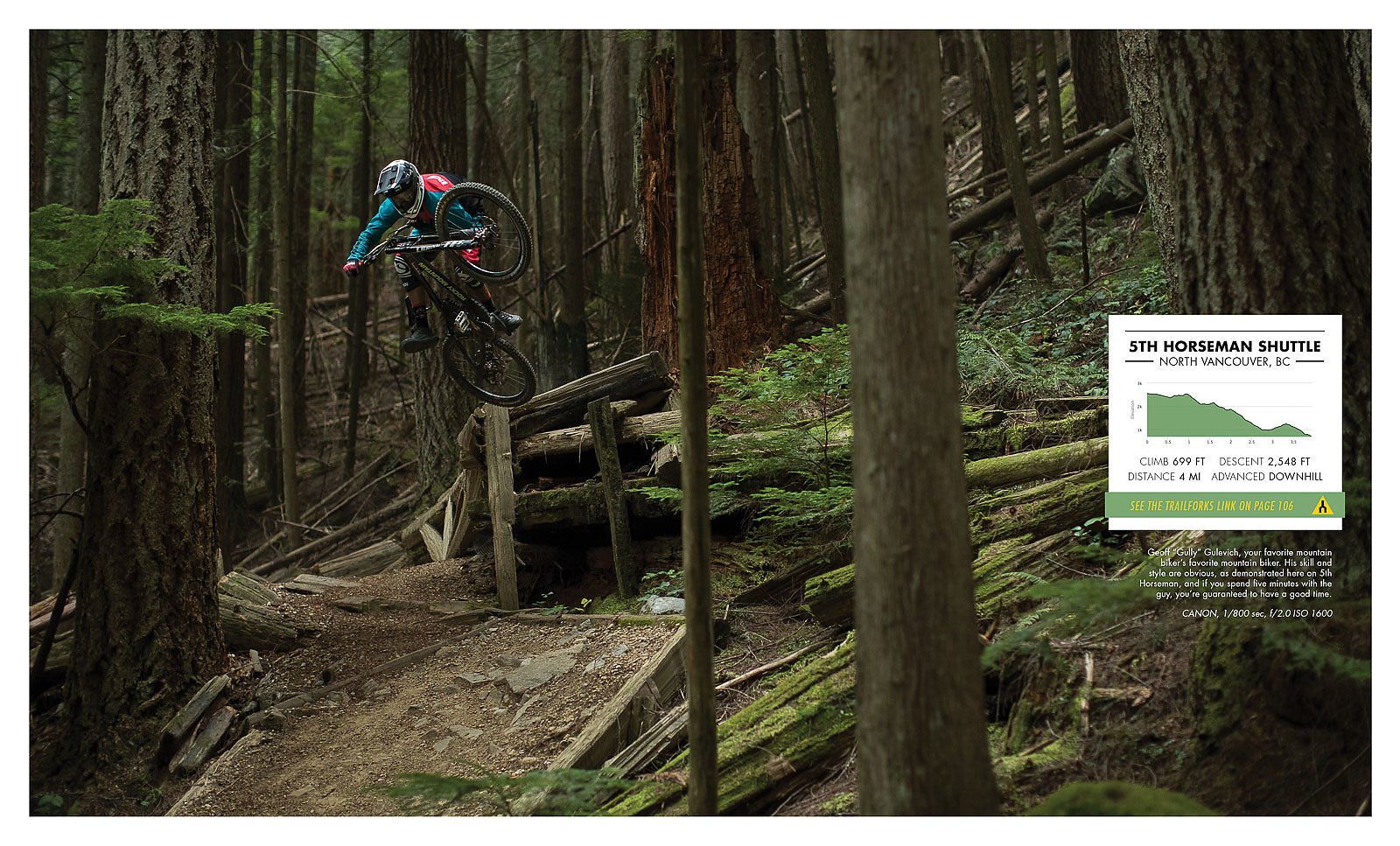 Reuben Krabbe | Squamish
Although Squamish might be best known for its rock climbing, the unassuming small town has trails that hold their own in the Sea to Sky Corridor. Its reputation might not be as boastful as its neighbors, but that's how the locals prefer it. Reuben Krabbe is a photographer who has put his time in on the Sea to Sky Corridor, but chooses to live in Squamish for the access and low-key scene. Joined by Silas Krabbe, Dennis Beare, Sid Slotegraaf and Stephen Matthews, Reuben proves that even though Squamish is under the radar, it's up to (if not beyond) par.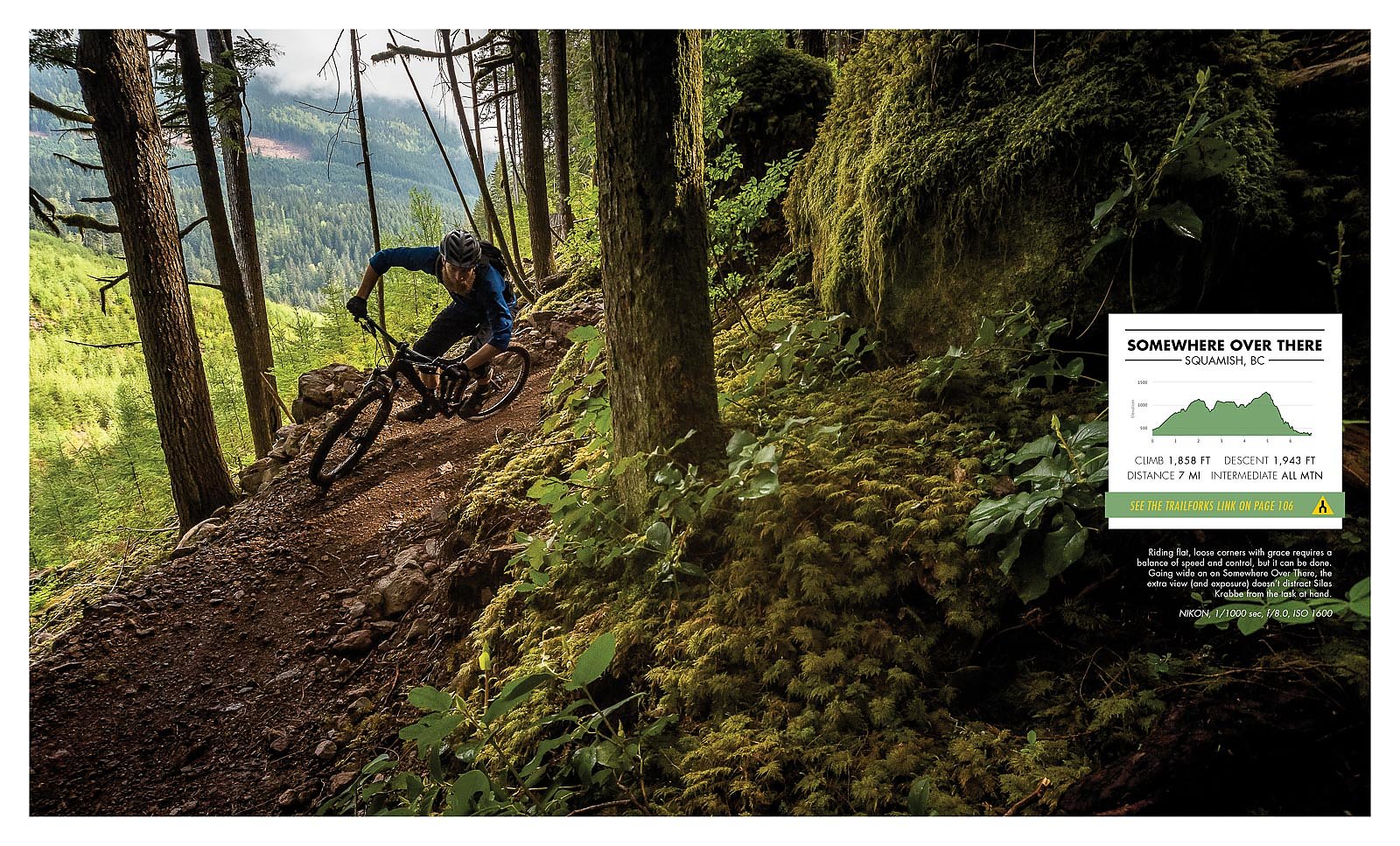 Robin O'Neill | Whistler
The pilgrimage to the Sea to Sky is often in the name of Whistler. The Whistler Bike Park has singlehandedly proven what a bike park can be, and is constantly setting the bar. While chairlift access and Top of World laps might be the draw, the valley's surrounding trails are as impressive as anything in the park and can be just as puckering. Robin O'Neill grew up in the Whistler valley and the surrounding mountains gave her sense of appreciation and wanderlust that has been a driving force in her photography. She gives a little glimpse of the magic in the Whistler Valley with Spencer Wight, Jesse Melamed, Yoann Barelli, Katrina Strand, Sarah Leishman, Dylan Wolsky in front of the lens.
Blake Jorgenson | Pemberton
The mountains that surround Pemberton are two parts inspiring and one part intimidating, a mix that is also quite often found in the area's trails. The small town is the northern end of the Sea to Sky Corridor and hold quite a few gems that are less often sought after, all with an epic backdrop of Mt. Currie. Blake Jorgenson is a veteran in the mountain bike photography world, so it says something that he chooses to call Pemberton home. Along with Ollie Jones, Andrew Baker and Hailey Elise, Blake puts Pemberton's rowdy trails on display.
Freehub Magazine Issue 7.3, the Sea to Sky Photo Book hits newsstands October 11th or you can subscribe and have Issue 7.3 along with 3 more issues delivered directly to your door. Save 40% when you subscribe using coupon code SEATOSKY at checkout.