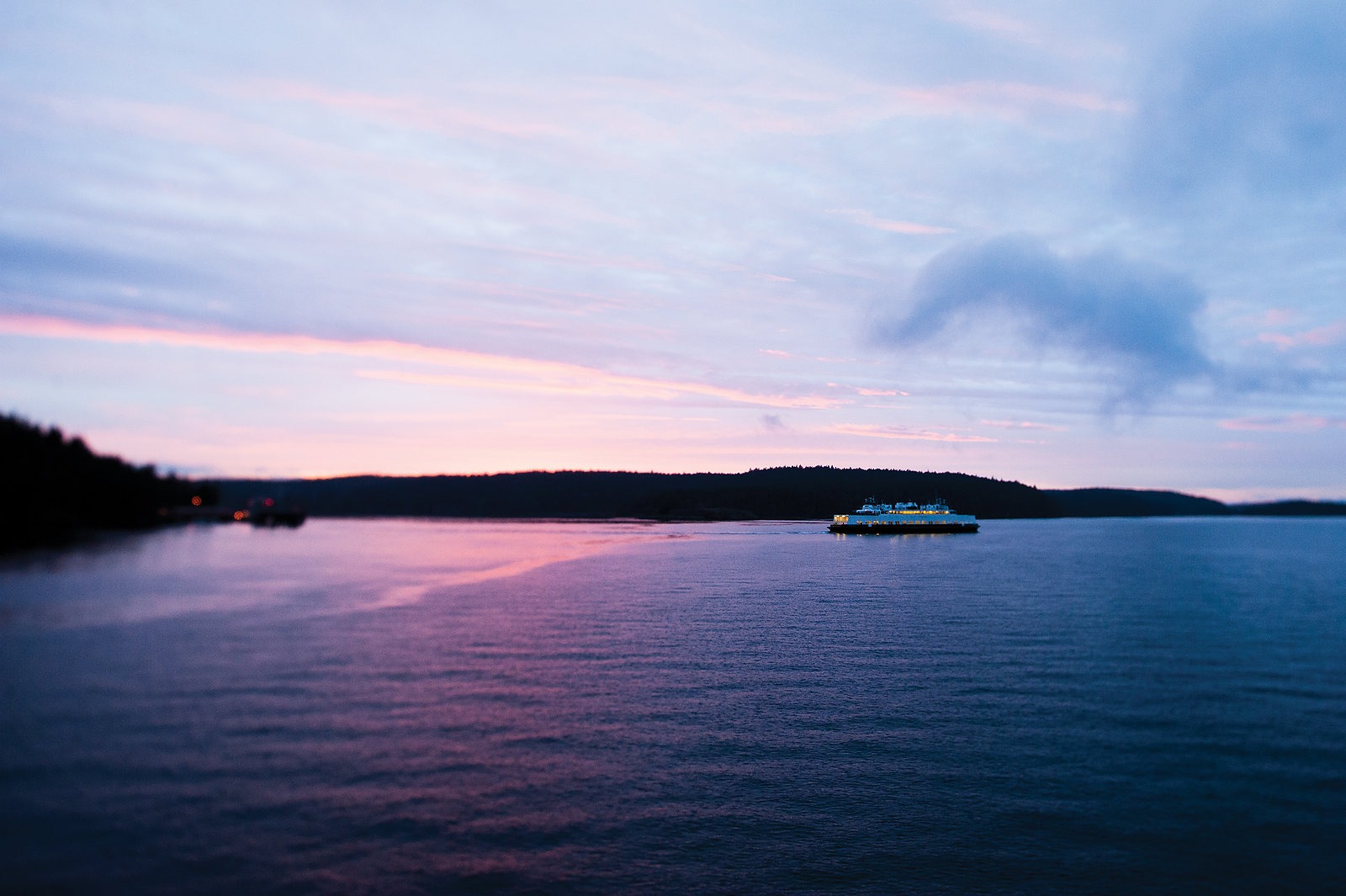 Orcas Island - Five Professionals and Their Island Retreat
The sound of waves crashing into the east sound of Orcas Island serves as their only evidence on an inky winter night. A few yards up from where they lap the shore, a warm light blurs a square cabin window, and glows through the rain.
Inside, the crew's a deep one: Katie Holden, Jill Kintner, Sarah Leishman, Katherine Short and Katrina Strand. As five of the Northwest's top female riders, they collectively fill the cabin with some of the sport's greatest female talent and influence. Right now, though, they're embattled in a riotous game of truth-and-dare. The "industry" is far from their minds. This weekend, they've scored full advantage of what the off-season provides a professional athlete: the rare escape from obligations, training routines and insistent schedules, to simply hang out with good friends—and ride whatever the hell they want.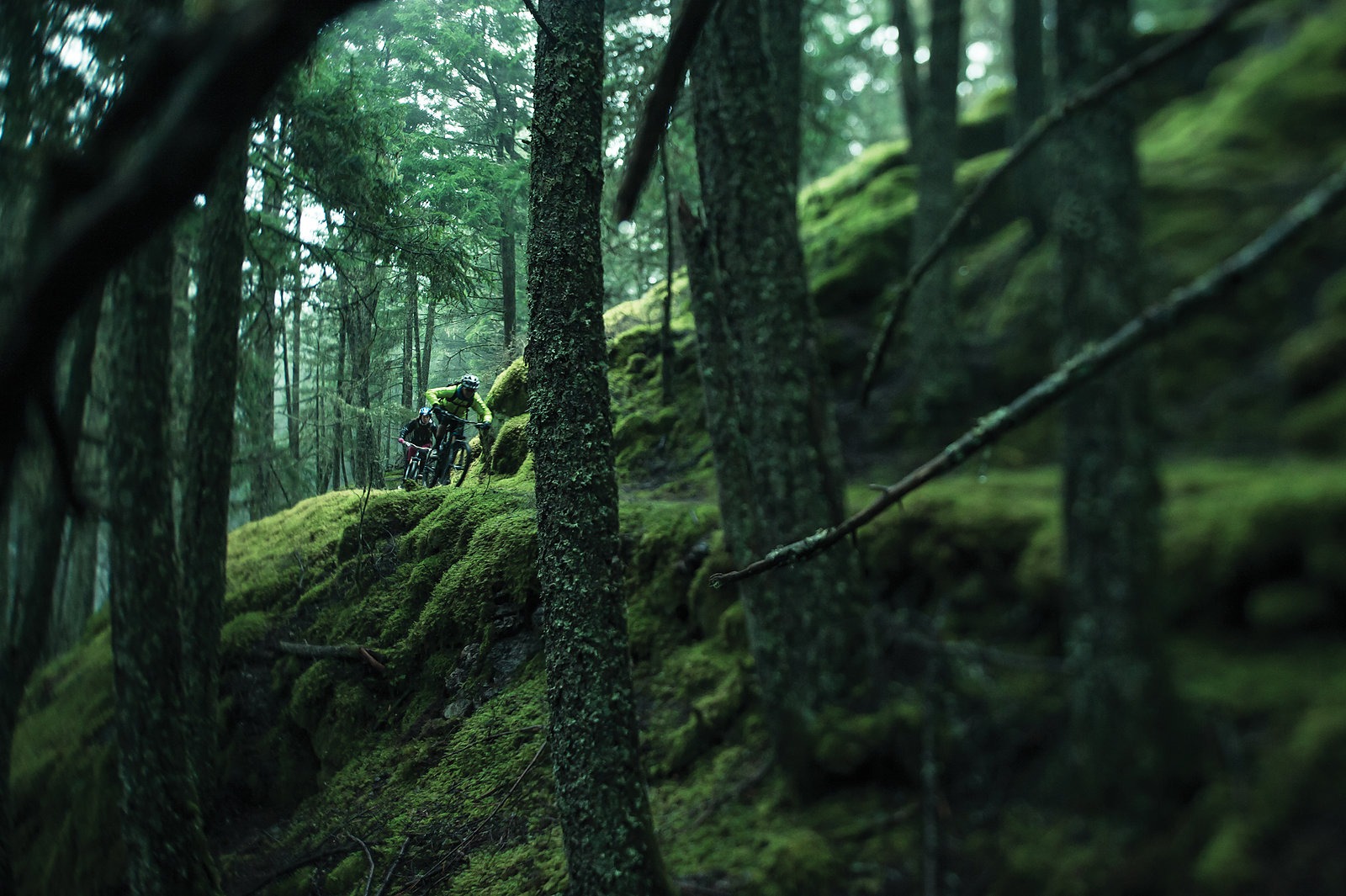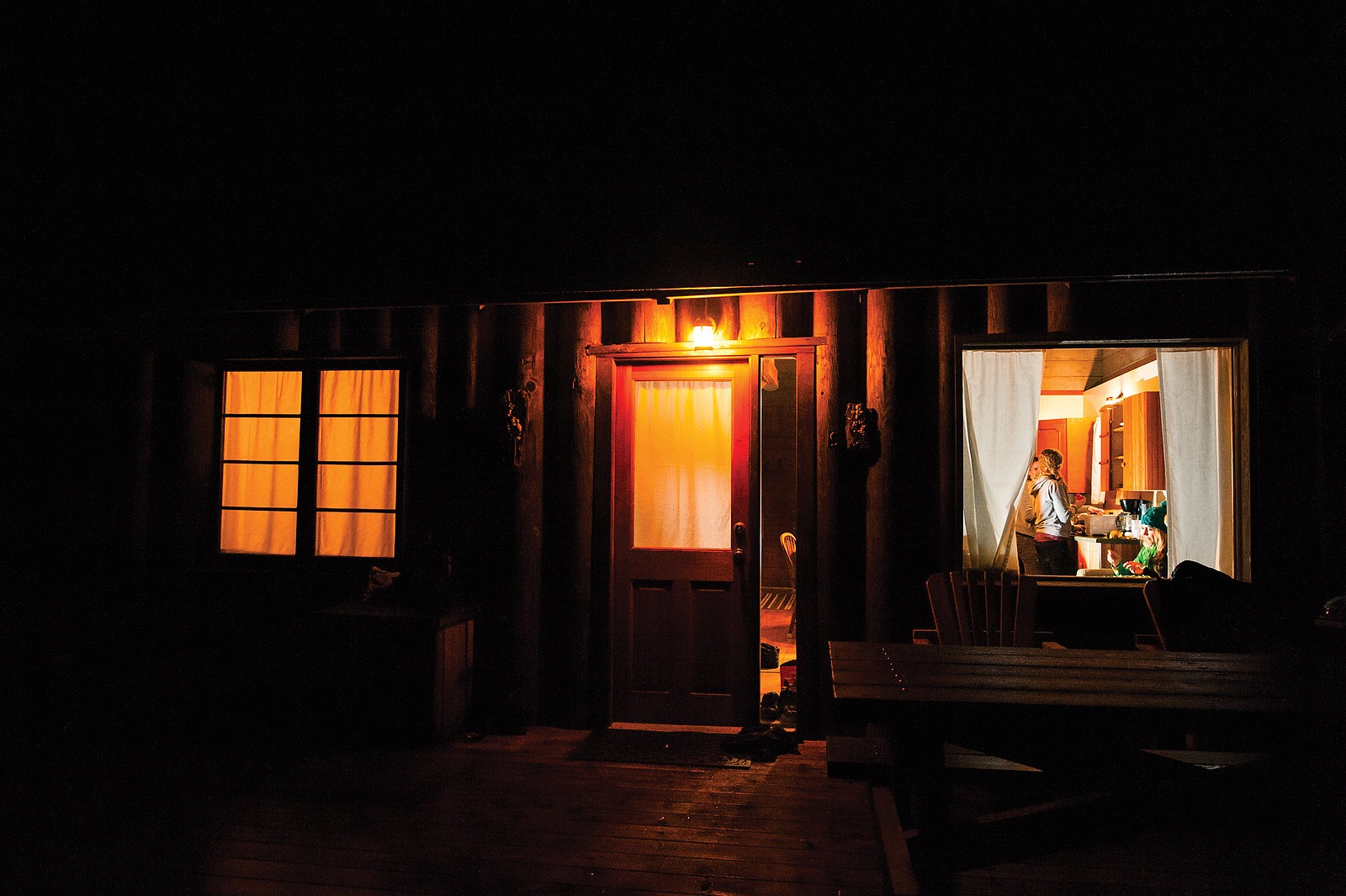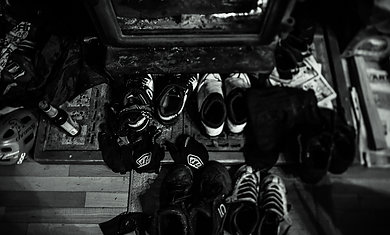 Their laughter's wild. The wine's good. Delicious food. A crackling fire.
Jealous? It's their reward for a hard day's shred in a frigid downpour. They'd navigated by nothing more than a hand-drawn trail map to locate the island's treasure trove of all-mountain trails. Now they are warming up and catching up.
Orcas Island is the perfect escape. Off the rugged, northern coast of Washington state, it lies smack dab in the Northwest mystic. Largest of the San Juan archipelago, and reached by a life-inspiring ferry ride, the island's rustic farm houses and sheep pastures fade quickly to classic Northwest woodland, embraced by a temperate climate.
And draping from the peak of its Mt. Constitution is smooth, fast singletrack with epic ocean views.
In the following pages, we get a peek into their professional retreat, thanks to Freehub photographer Paris Gore, who was tasked with capturing the good times. Each rider tells us what this trip meant to her. For all, we can imagine, it was the chance to disconnect in order to reconnect with each other and the things that keep us balanced in life.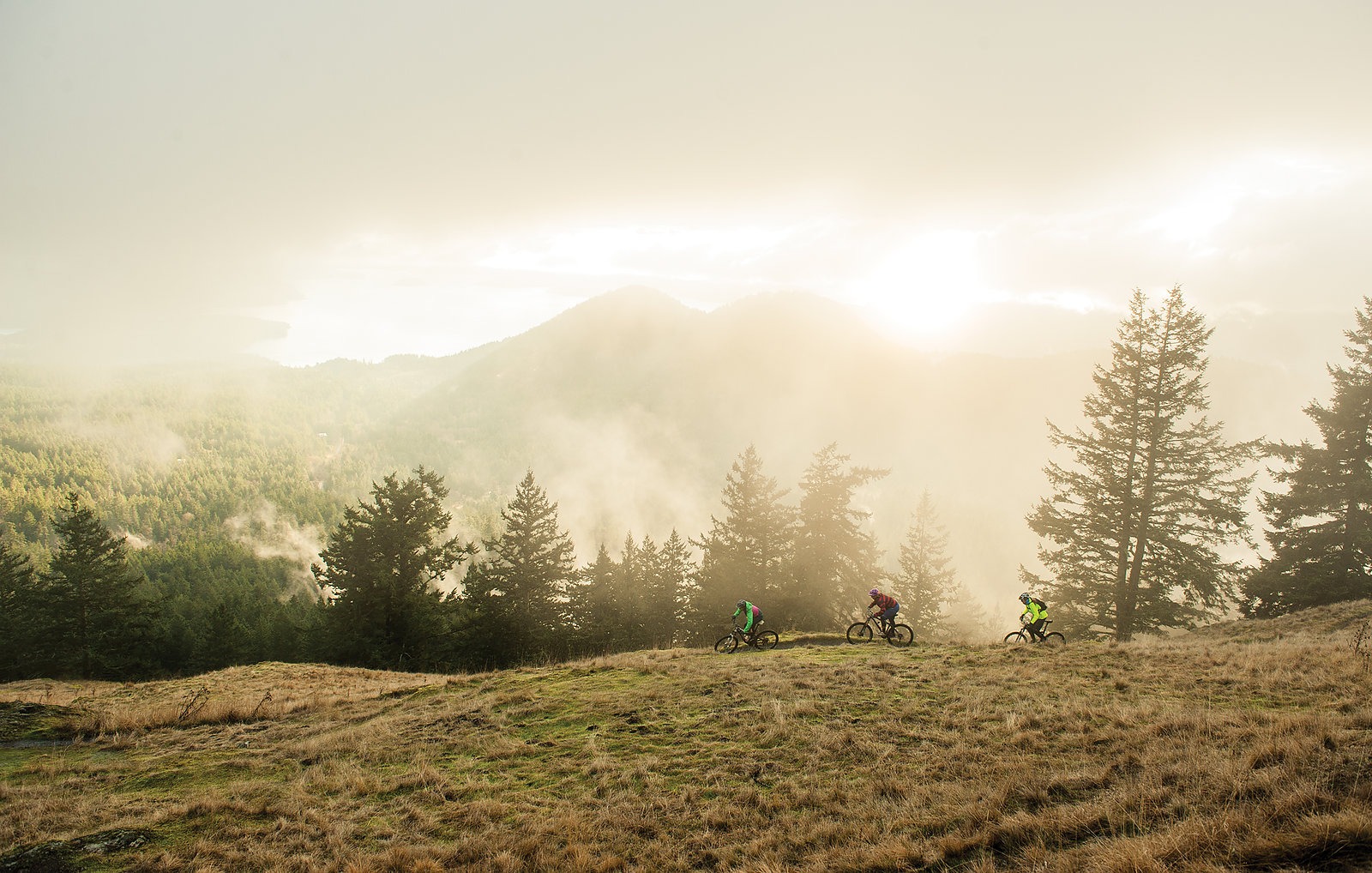 To Connect:
Believe it or not, this was a new experience for us—all riding together like this. We're all good friends, yet we're always on different schedules, have different agendas. Summer gets busy, and when we do get together, what made us friends in the first place—bikes—is never part of the hang-out plan. So the best thing about the trip for me was being with this crew of girlfriends, and laughing, bantering and riding together. After all, those are the things that got us into bikes in the first place! —Katrina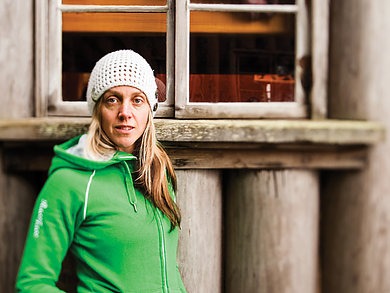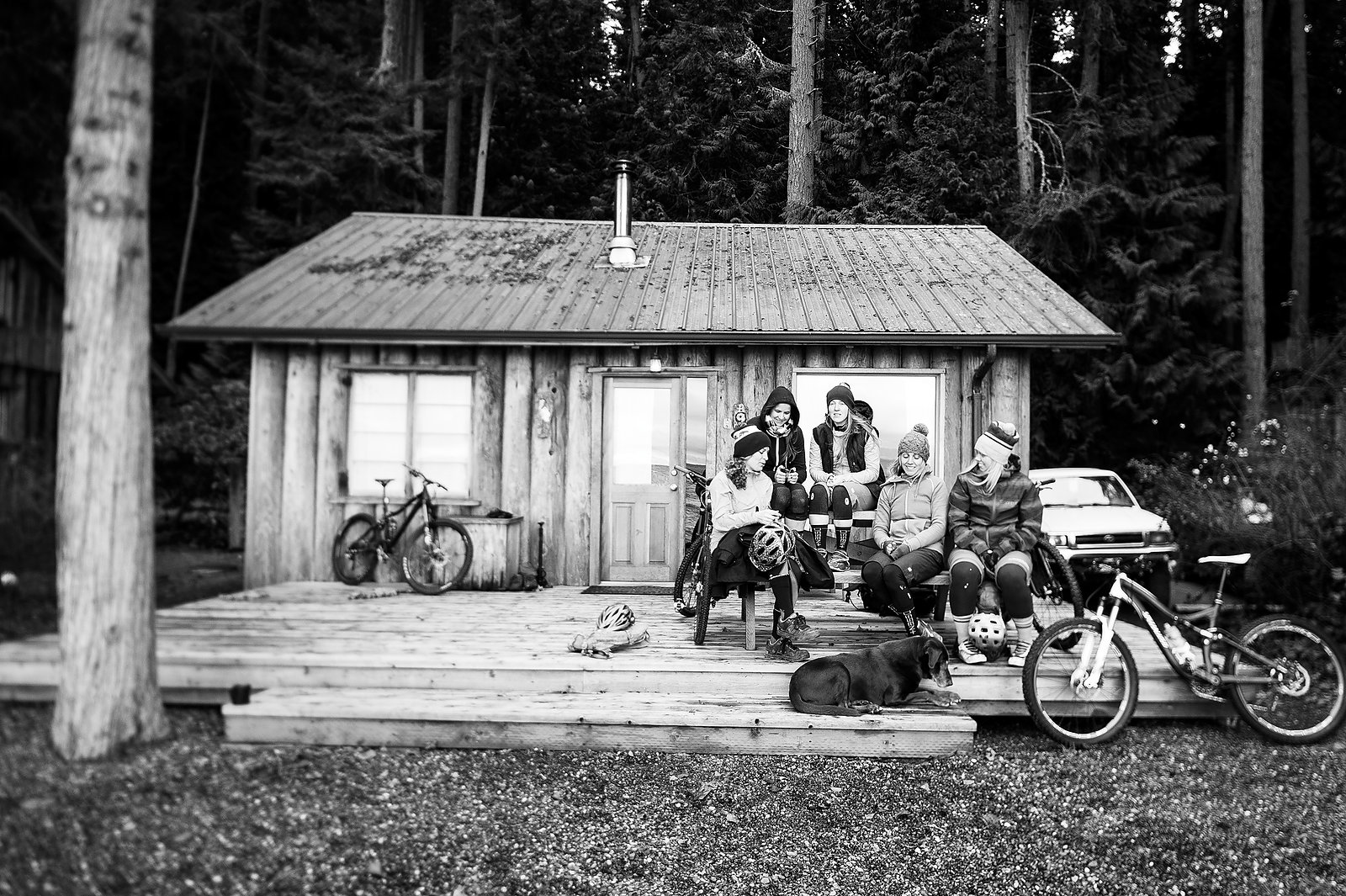 To Escape:
Our winters in Whistler are pretty dark and dreary if you're more a member of the mountain biking world than the ski scene. Everyone thinks we're so lucky to live in Whistler year-round, but residents typically have a serious change of attitude when the darkness rolls in around November/ December. Some begin to live out their days in the gym, praying for the legendary snow to start. Others go someplace sunny or somewhere that lets them ride their bikes in reasonable—or rather, non-monsoon—conditions. I was deep in the hurt locker of dark, wet riding when I was invited on this trip. I'd have been a complete idiot to say no to a chance to get to hang with this crew on this beautiful island escape. —Sarah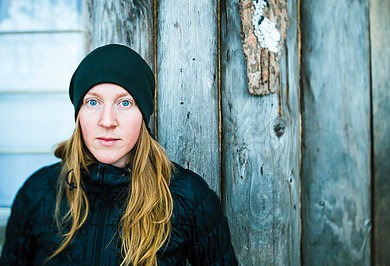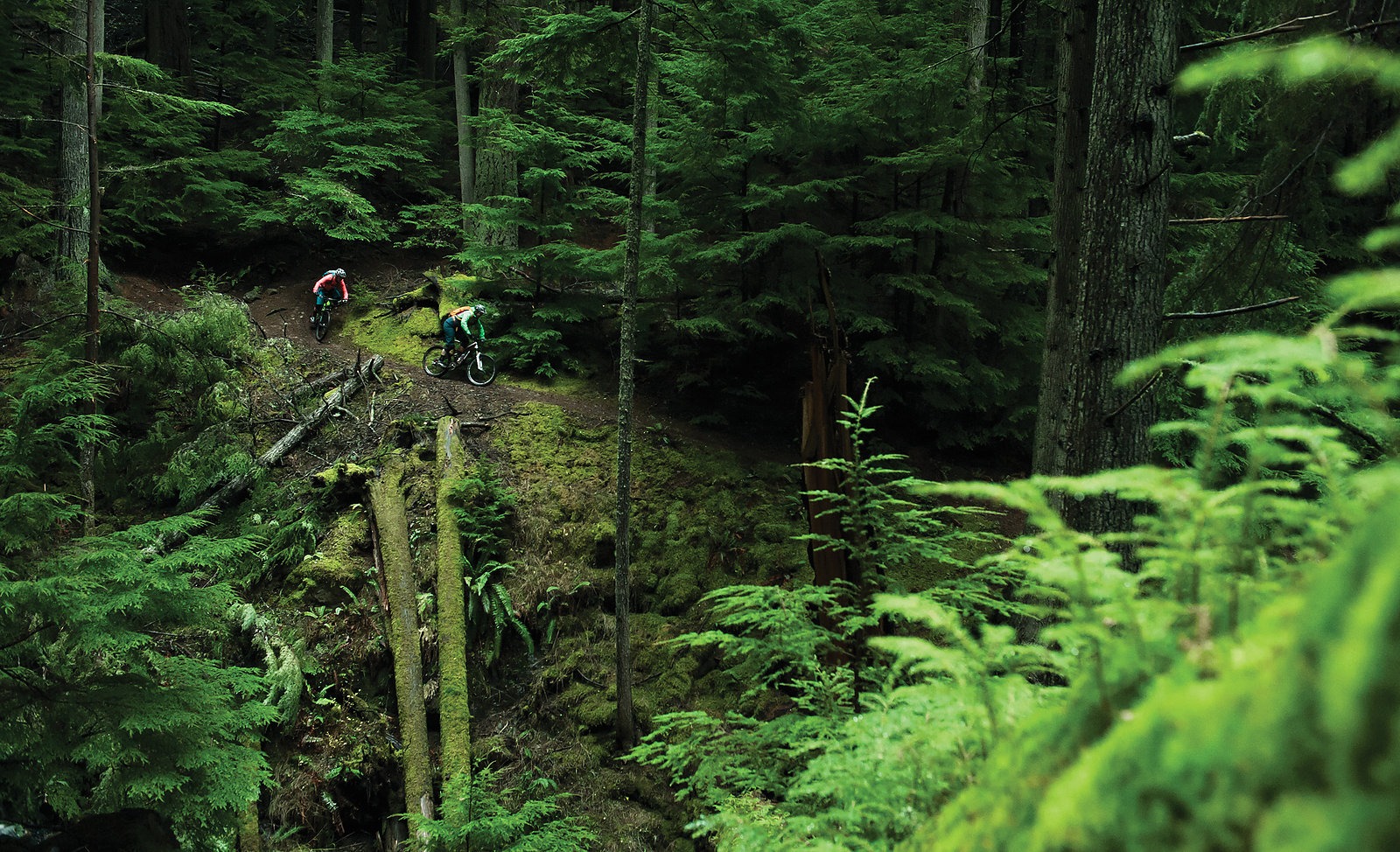 To Unplug:
It's no secret that I love my digital technology. I like to know what's going on in the world, what my friends are up to, and just generally be in the loop. When I'm traveling internationally, unplugging is part of the routine. But at home, stateside, access to our digital universe is something we expect. On Orcas Island, cell reception and WiFi is a hard commodity to find. An inconvenience at first, this soon became the best part of the trip. Phones were set aside and we had the opportunity to truly enjoy each other's company. What do you do when there is no service? You talk—like you should. And play games. And eat good food. And maybe drink a little wine. That's how we did it. We talked, and laughed, and laughed some more. It was this quality time with friends, on the trails and off, that made this trip so lasting for me. —Katie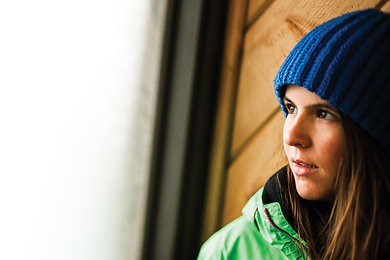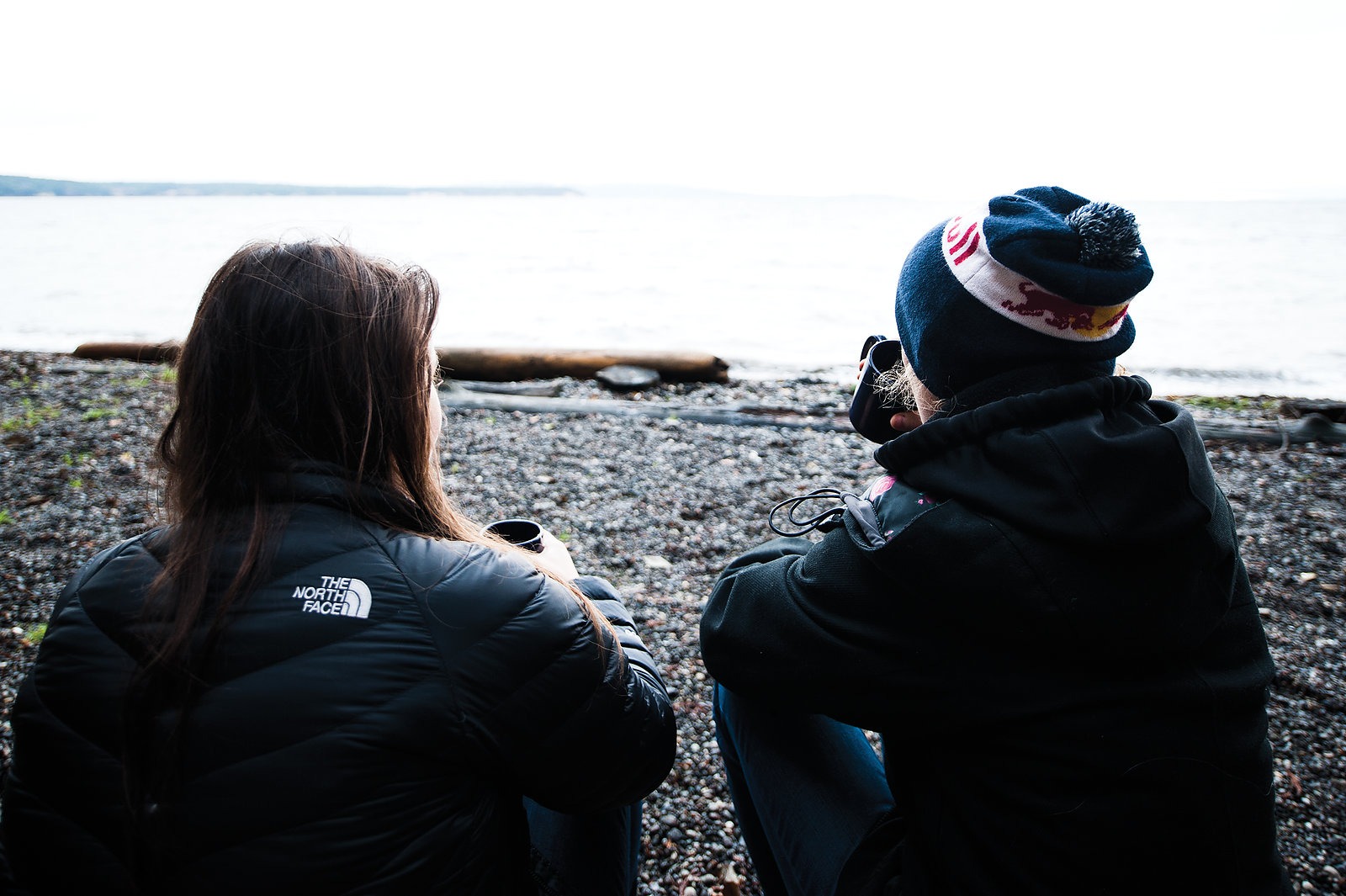 To Adventure: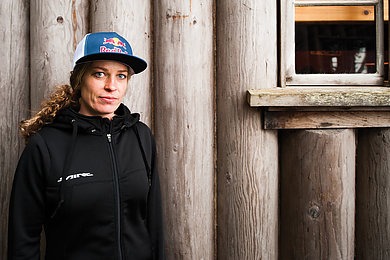 Winter, for me, means a full-time training schedule. So when I was invited on this trip, I knew I couldn't pass it up. I found myself loading up the sprinter van after a late-night gym workout, and soon after, parked at the Anacortes ferry dock around midnight. I had it all figured out: I'd sleep in the sprinter, take the earliest ferry and be at the cabin for 7:45-a.m. coffee. I was solid. At 6 a.m. I was on the ferry, then on the island, searching for the cabin in the pitch dark. Almost to the cabin's cove, I came to a suspicious turn that the GPS insisted I take. The road had a mellow grade and then a fairly tight left hander. The turn was the point of no return. It was totally dark, damp and real sketchy in a cargo van. Long story short, I was on this gravel mountain fireroad for what seemed like an eternity, then got stuck in the mud—with a cliff behind me. It was 6:30 a.m., still no light and no one around. A 911 call and hours later a tow-truck driver promptly pulled me out and sent me on my way.
So, I'd say good company, nature—and all the hiccups along the way—make for great stories and great bike-riding adventures.—Jill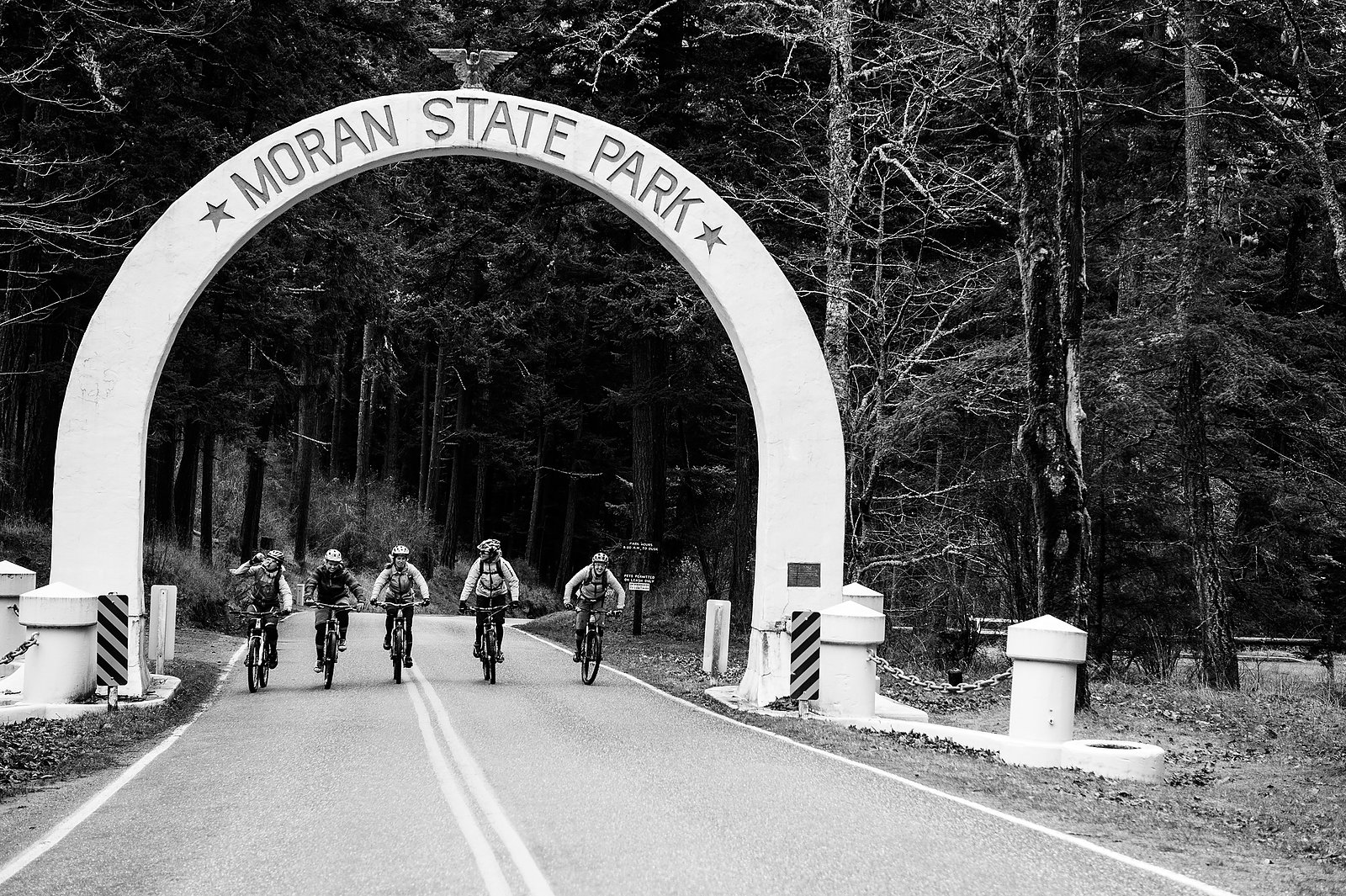 To Explore:
I grew up on the Sunshine Coast in British Columbia, one of the most diverse and vast areas in B.C. to ride—everything from gnarly downhill riding, to long endurance crosscountry, to amazing winding roads. Leaving the Coast was something I did only to compete—I had everything I needed right there. But just like riding in a rut, the importance of breaking into new lines is crucial no matter where you live. Exploring new areas like Orcas helps me to gain perspective and learn new skills. The main trail we rode the first day wasn't too extreme: Ferns lined the trails and all sorts of trees that we don't see in North Vancouver made themselves familiar to me. The second day, we had some awesome local guys show us some awesome trails. As a group, we shredded hard, but laughed harder. We ate some graham crackers, looked at a rainbow, and rode until we couldn't see anymore. Exploring a new destination with a good crew, that's what made this trip memorable for me. —Katherine