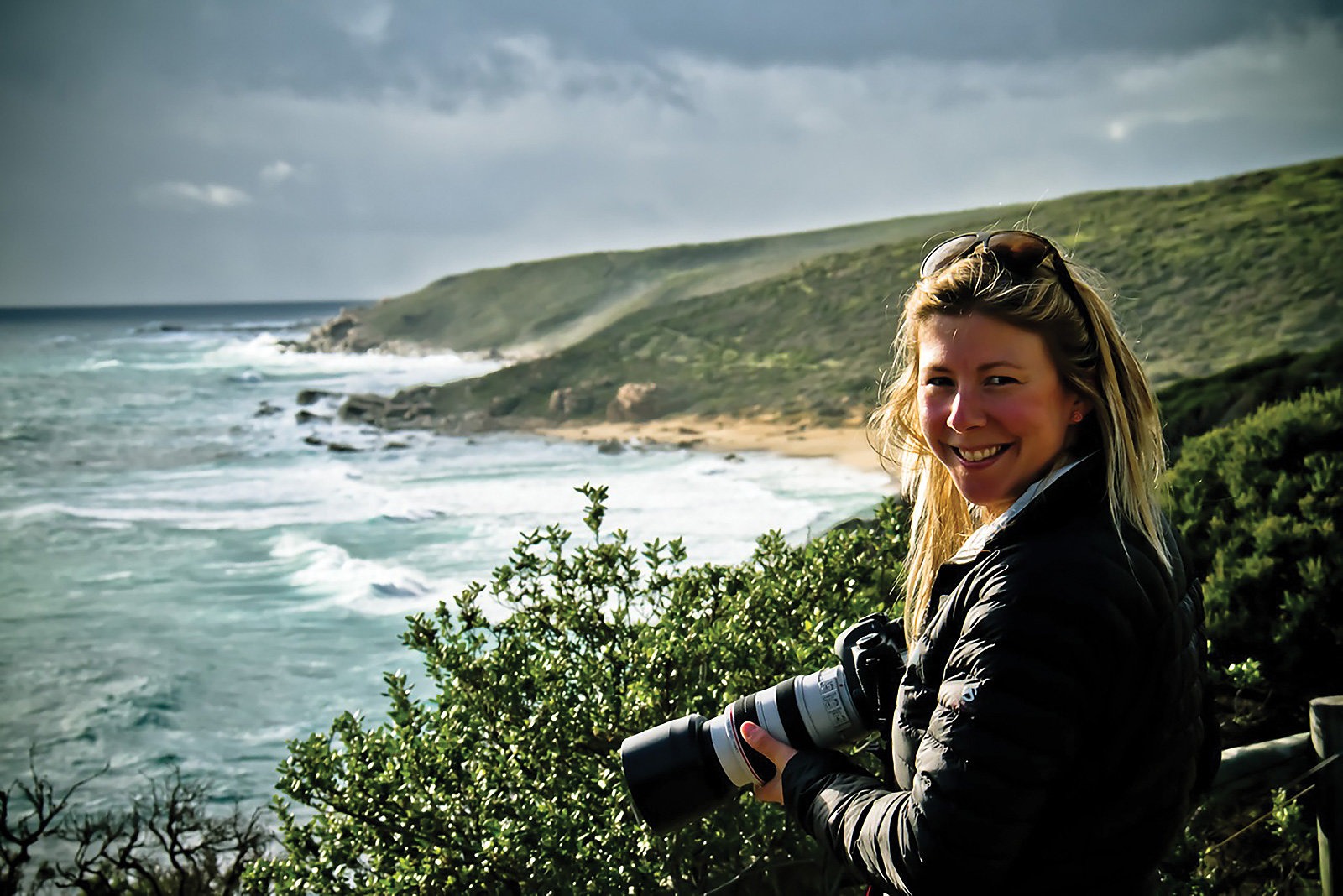 No One Gives A Shit - Camilla Rutherford's Instant Gratification
Of all the ideal places for a ski bum to grow up, Scotland is near the bottom of the list.
And for someone looking for a career in the action-sports photo world, making art movies about puppets is an equally peculiar beginning. But for Camilla Rutherford, renowned bike and ski photographer, it worked just fine.
Camilla grew up in Edinburgh, near the Scottish Highlands, and her path into the mountains was an early, snowy journey.
"My mother was a ski instructor and owned her own ski business, and we would go skiing as many weekends as possible in the winter," she says. "We also had a small hill behind our house outside Edinburgh, and whenever it snowed my dad would carry a rope tow up to the top."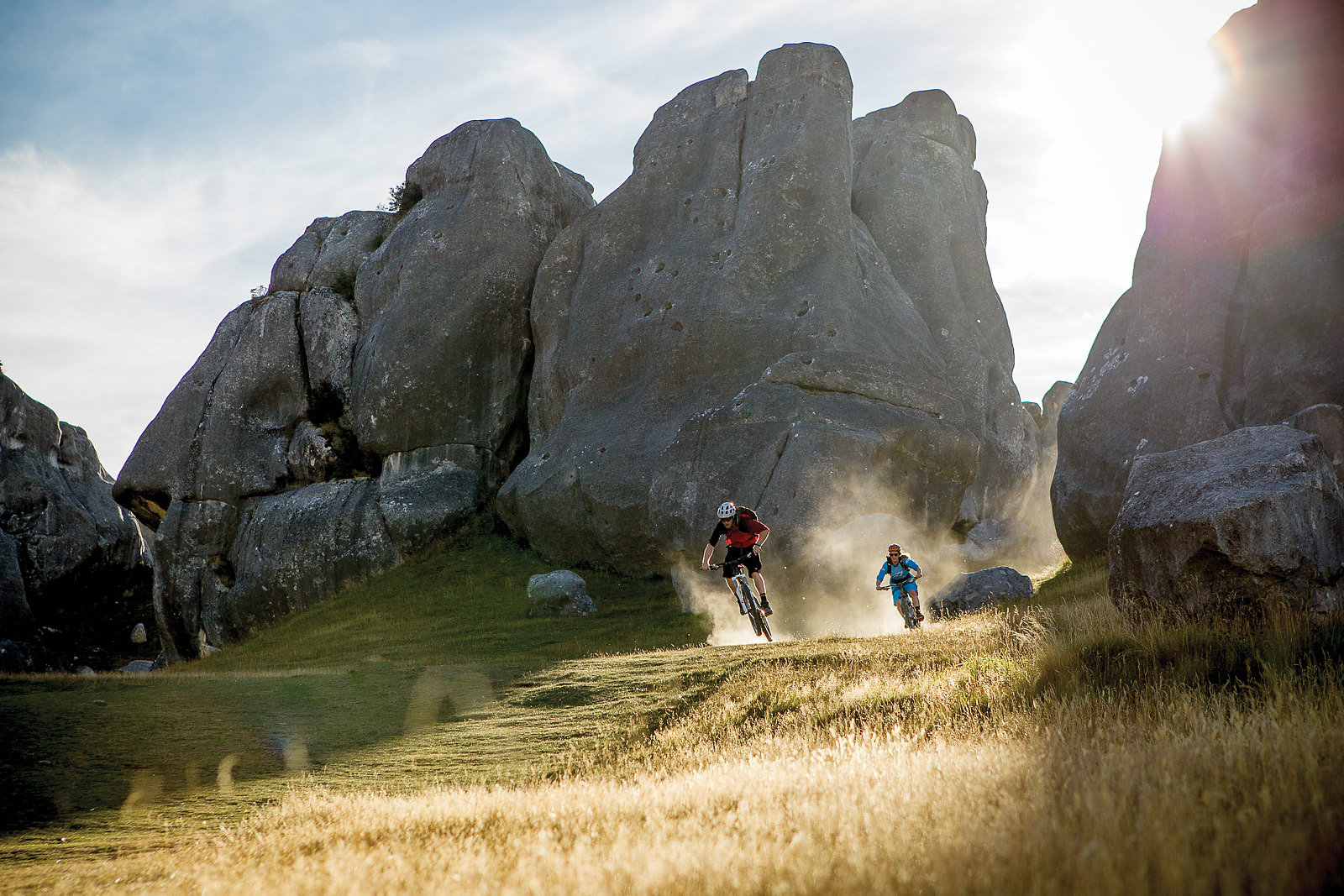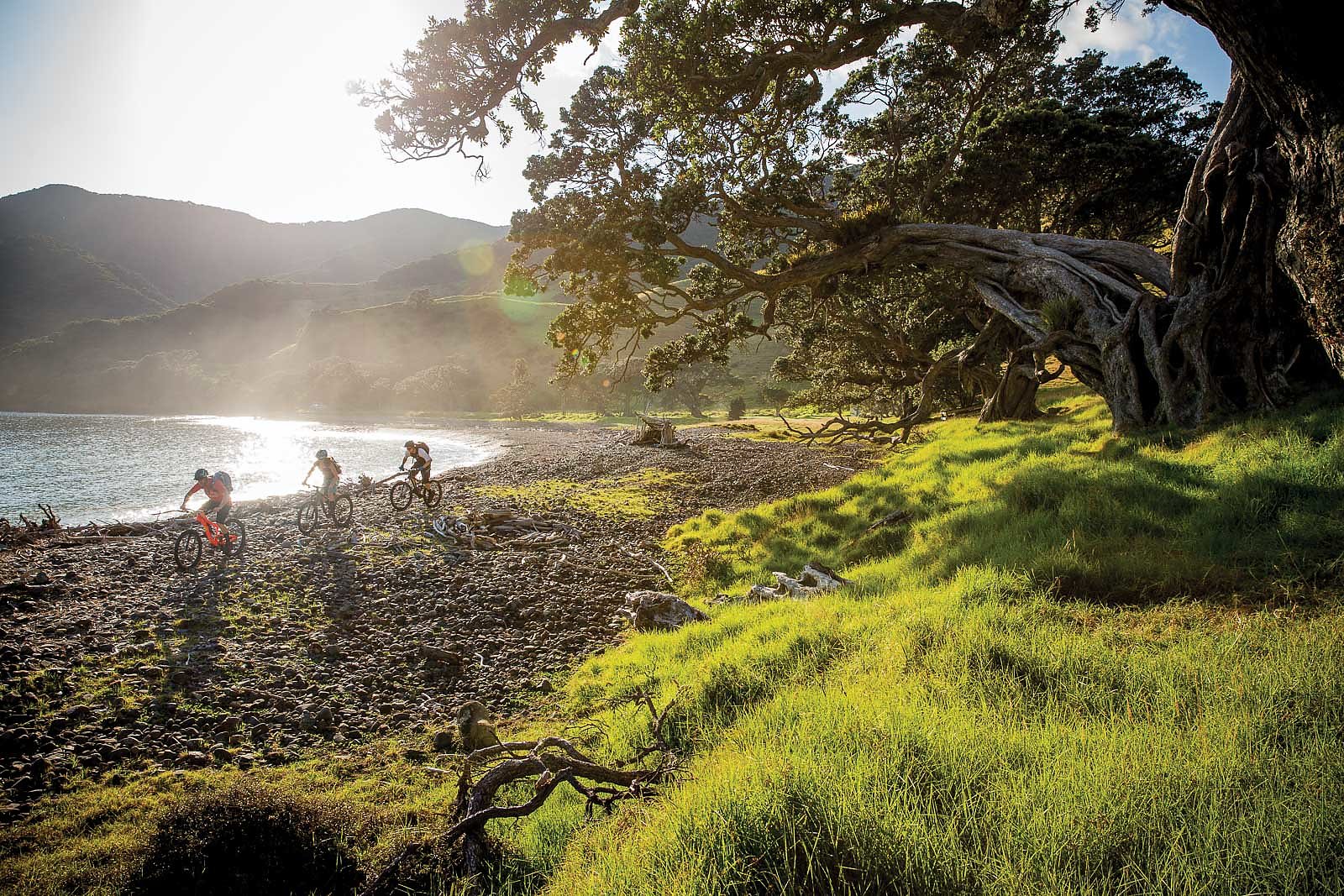 School took her to London, where she attended Central Saint Martins University of Art and graduated in 2005 with a degree designing sets and costumes for film and theater performances. After university, skiing took her between Verbier, Switzerland and New Zealand, chasing dreams of endless winters that she'd had since childhood. What started as a temporary break soon became something a little bit longer.
"I decided I was going to do just a few ski seasons, and then go back to London and pursue my film career," Camilla says. "But those 'just a few ski seasons' ended up being more than just a few."
Nine seasons, actually. But she wasn't wasting her degree. During her time in London she focused on making films that were "more of the experimental type," which included shooting puppets and documenting shadows with her dad's Super-8 camera. As her world began to revolve more around winter, her subject matter changed, and so did her focus.
"Once I took to the mountains, I juxtaposed filming and photography and made a few wee ski films," she says. "But the more I shot, the more I realized I liked the instant gratification of still photography."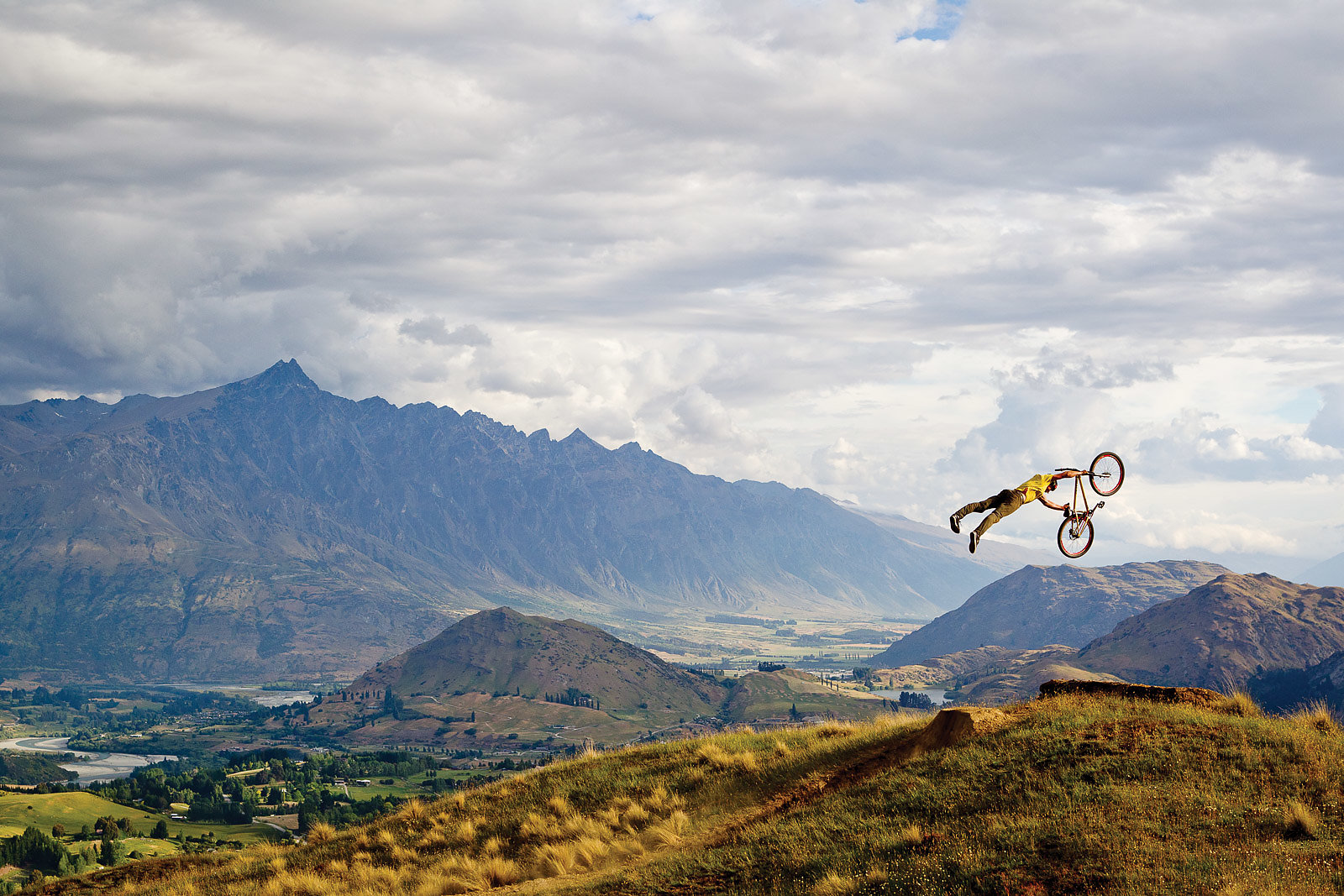 Camilla continued to photograph skiing, and cleaning, cooking and doing odd jobs to pay the bills. Within two years she was organizing ski trips to places like Kashmir and Japan. Then two years after that, she decided to end the endless winter, and spent her first South American summer in New Zealand. And there her lens turned to mountain biking.
"One of the things I love about the mountain bike industry is that no one really gave a shit, even when you screw up."
New to the sport, she was welcomed by a community that included Seb Kemp, Kelly McGarry and Mattias Fredriksson. Those relationships led to her first major breakthrough in the mountain bike world in 2011, when she was invited to Åre, Sweden's Scandinavian Photo Challenge.
"One of the things I love about the mountain bike industry is that no one really gave a shit, even when you screw up," she says. "I was absolutely terrified; I didn't even have any bike shoes or pads when I showed up. I left a week later with a bunch of new friends and new experiences. You've got to do what scares you, otherwise you're not going to move forward."
She did move forward, taking first place and earning a whole new reputation in the industry. During that first summer in Wanaka, Camilla also took a different type of step forward: She met her future husband, Tim Rutherford, who ran a merino sheep farm just outside of town. Their small cottage now doubles as her office, with beautiful views just out the window and a short distance (but not too short) from Wanaka.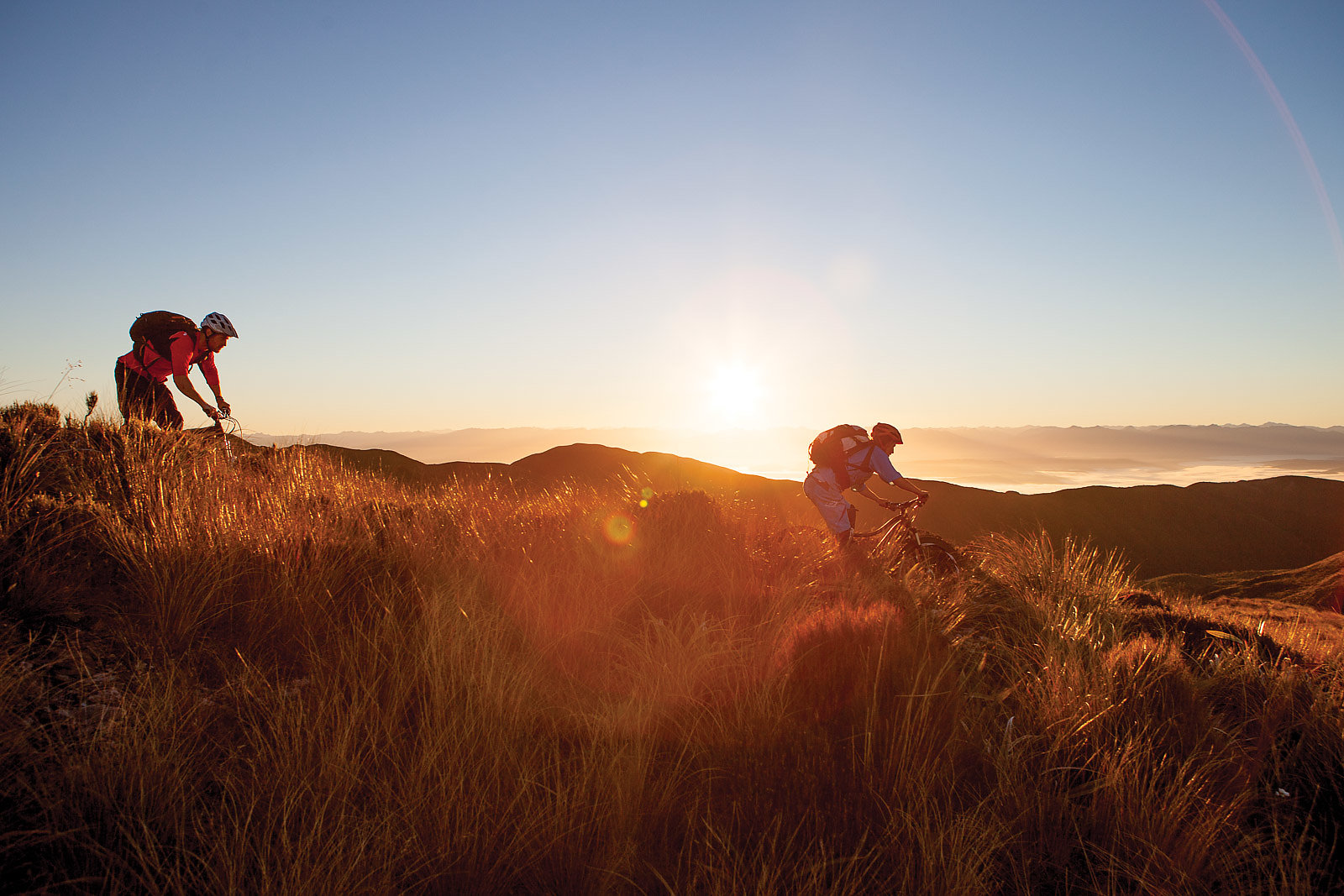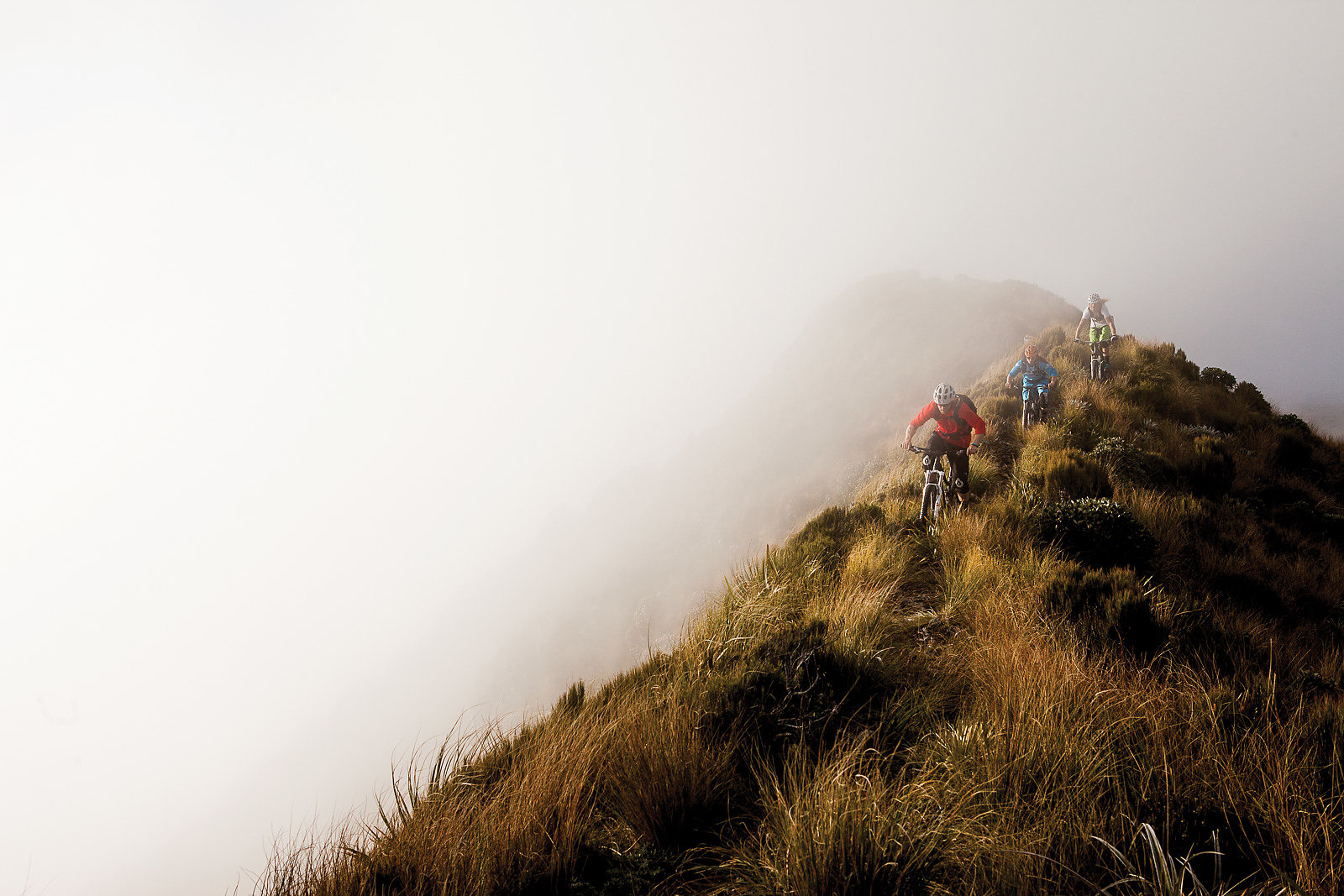 Now, Camilla and Tim are embarking on one of life's biggest adventures: parenthood. Raising their son Alfie is as intimidating as any photo contest, but far more rewarding. And with a world-class action-sports photographer as a mother and a sheep farmer for a father, it's inevitable that any progeny will have one hell of a journey ahead.
"One day, our children will be out on bikes and skis," she says. "That's something to look forward to, bringing the next generation up in the outdoors."
The mountains that have populated Camilla's photographs are often some of the most iconic—and impressive—in the world, from the French Alps to the Himalaya to the soaring peaks around New Zealand. But love for such mountains doesn't necessarily require mountains to develop. Sometimes all it takes are a few snow-covered hills in the backyard, some puppets and a Super-8 camera, and the ambition and support of a community that doesn't care how much of an amateur you may be. After all, look where it's taken Camilla.
No One Gives a Shit, as seen in Freehub Magazine Issue 7.1