Loved to Death Trails and a Change of Strategy in Banff National Park
Riding the Topp Notch trail begins with a balancing act.
From where it starts at the summit of Tunnel Mountain, a small rock ramp leads onto a wooden bridge a foot or so off the ground, after which a similar stony path descends back to earth. Anywhere else, it's the type of feature that would attract little attention. But this is Banff National Park, and here such a manmade stunt—and, more importantly, the trail in general—represents something special.
Banff National Park is Canada's oldest and most popular protected area, a UNESCO World Heritage Site that has long been one of the country's cherished icons. But for mountain bikers, over the past few decades this outdoor wonderland has been forbidden—as with hunting, polluting and petting bears, riding bikes in the park is illegal and grounds for a fine. Parks Canada spent years destroying rogue trails and barring bikers from the legal ones. In a place with endless potential, mountain biking was relegated to a handful of paved paths and walker-dominated singletrack.
And yet I am riding a modern trail in that same park, fully signed and bursting with berms and wooden features like the one I just rolled over. Topp Notch is the first purpose-built trail in any of Canada's national parks, and it's a good one.
It's also a vast departure from the park's strictly low-impact style. But things are changing in Banff and beyond, something that's been sparked as much by mountain bike advocacy as it has general-public apathy. Beginning in the late '90s, visitors to Canada's parks began to decline slowly, bottoming out in 2003/04. Faced with a huge loss in funding, the management of Banff National Park—and Parks Canada as a whole—were forced to reevaluate their priorities and consider new options. Mountain biking, it turns out, might have the weight to balance those scales and help save Canada's parks in the process.
"We used to talk about parks being loved to death," says Ed Jager, Parks Canada's director of visitor experience. "But really, the death of a park is when people don't care."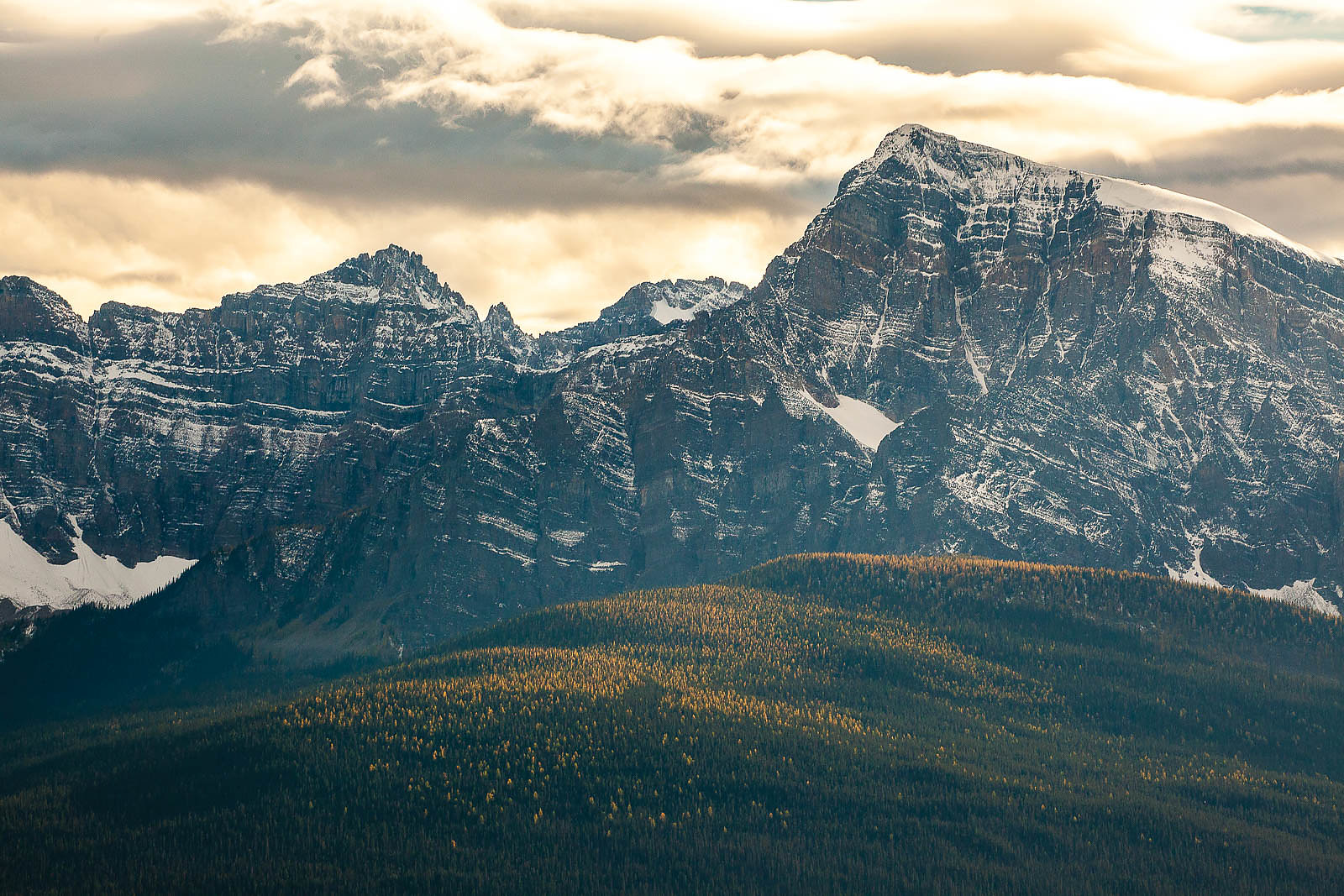 Topp Notch sits above the town of Banff on Tunnel Mountain, which, compared to the rest of the monoliths dominating the area, looks like more of a hill than a peak. Yet it was enough of an obstacle to confound engineers laying out the Canadian transcontinental railway west from Calgary in the late 1880s, who figured they'd have to bore under its modest 1,000-foot prominence to continue down the valley.
They didn't, but the name stuck, as did the appeal of the nearby hot springs, which quickly drew a flood of tourists along the railway and spurred the growth of the small town of Banff. The creation of Banff National Park in 1885 officially protected the thermal pools, and unofficially cemented the area's reputation as recreation destination.
By the time the first mountain bikes arrived a century later, both the park and the town of Banff were bustling with visitors who had come to enjoy the 1,000-odd miles of trails spider-webbing throughout the nearby mountains and valleys. The pioneering bikers were soon riding it all, a bonanza that was as epic as it was short-lived. A combination of trail-user conflicts, erosion and other factors caused Parks Canada to write its first mountain bike policy in 1984, officially restricting access across the parks network.
It wasn't isolated to Banff. The policy was part of a new management strategy for the agency, which had begun regulating its 46 national parks with a focus on preserving the area's natural ecology. The move was supported by much of the public, but for mountain bikers it meant the majority of those 1,000 miles was now off limits. As a result, frustrated riders began building a network of shuttle-able downhill trails off the access road to Mount Norquay, the closest ski hill to Banff. While Parks ignored them for a while, they were eventually shut down as well.
The closures weren't entirely for naught. Seeing their options dwindle, a small group of local riders, led by Robert Earl and Doug Topp (the inspiration behind the spelling of "Topp Notch"), created the Bow Valley Mountain Bike Alliance to advocate for mountain biking and cycling in the Banff area. But even with BVMBA's efforts, legal mountain biking remained limited to a few old fire roads, paved shared-use paths and a few sections of hiker-packed singletrack.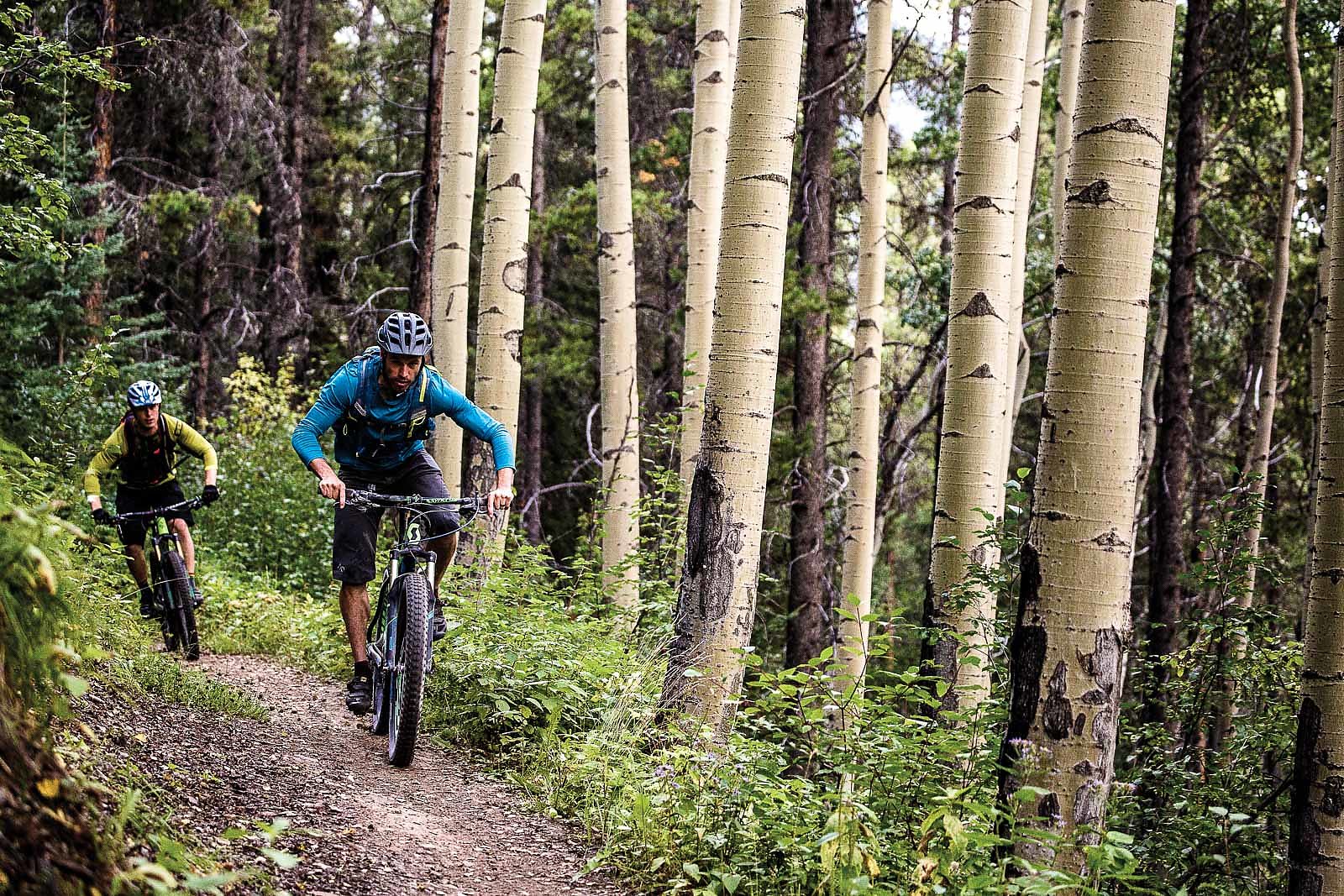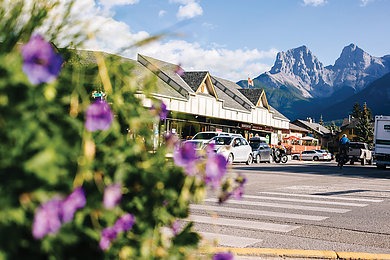 Then came the late 1990s. Parks Canada's low-impact policies had worked—too well, it turned out. As the 21st century arrived, visitor numbers at the parks were in a slow decline, even as the population of nearby cities such as Calgary boomed. By the fiscal year of 2003/04, the number of park users had bottomed out at 2.9 million.
While fewer people meant less human impact, conservationists and park management worried it would also lead to less motivation to support preservation efforts. As the parks rely on user fees as part of their budgets, fewer visitors also meant less funding to make such preservation efforts happen.
Yet, as I race back from Topp Notch toward town, there is no lack of people enjoying the park. I pass families on paved paths, and hikers once again pack the valley singletrack. Entering Banff, hordes of pedestrians clog downtown, slowing traffic to a standstill. According to Parks Canada, the 2015/16 fiscal year was the busiest ever in Banff National Park, with 3.9 million visitors.
The spike is obvious on the bustling main street, but what is most eye-catching are all the mountain bikers among the crowds, pulling bikes off their cars or cruising toward Topp Notch.
It's a trend nearly a decade in the making. Prompted by the dropping visitor numbers, in 2010 Parks Canada opened its borders to previously banned activities like hang-gliding, paragliding and mountain biking. For the first time since 1984, they rewrote their trail-access policy, including strategies to encourage biking in appropriate areas. Those areas soon stretched beyond Banff. Parts of Jasper National Park have recently opened to bikes as well.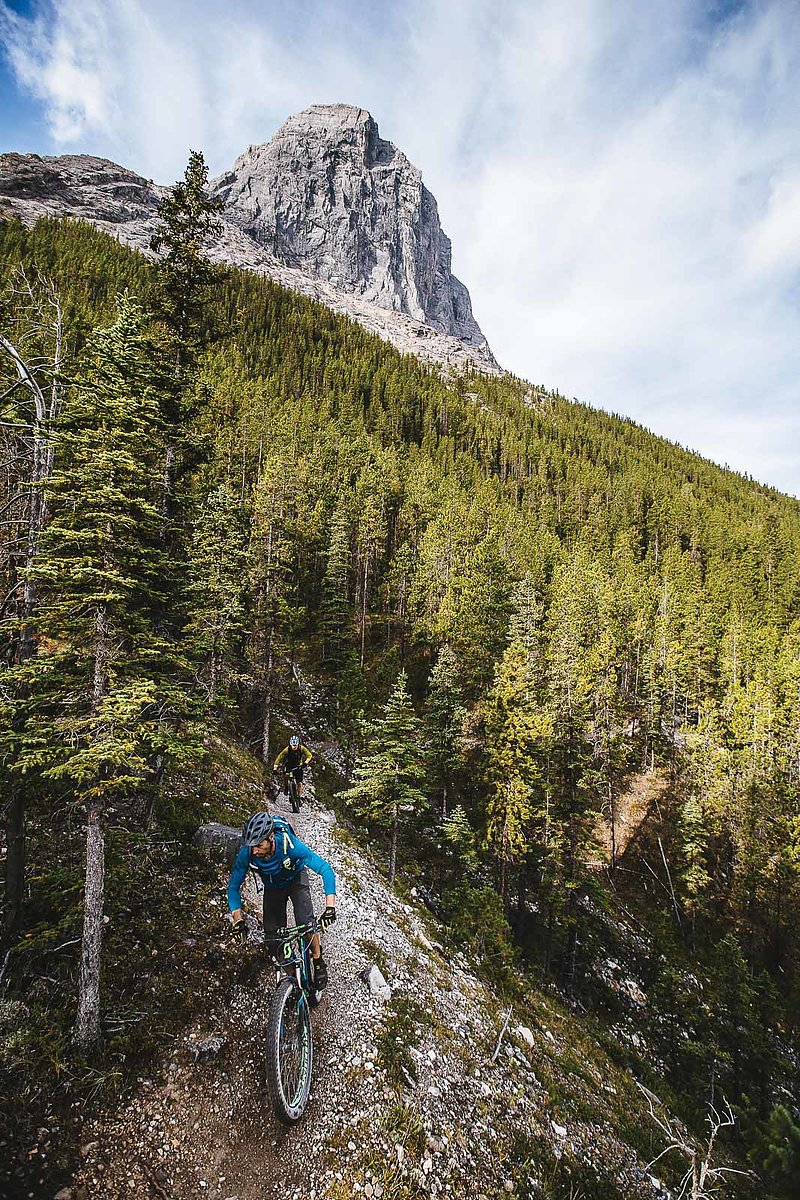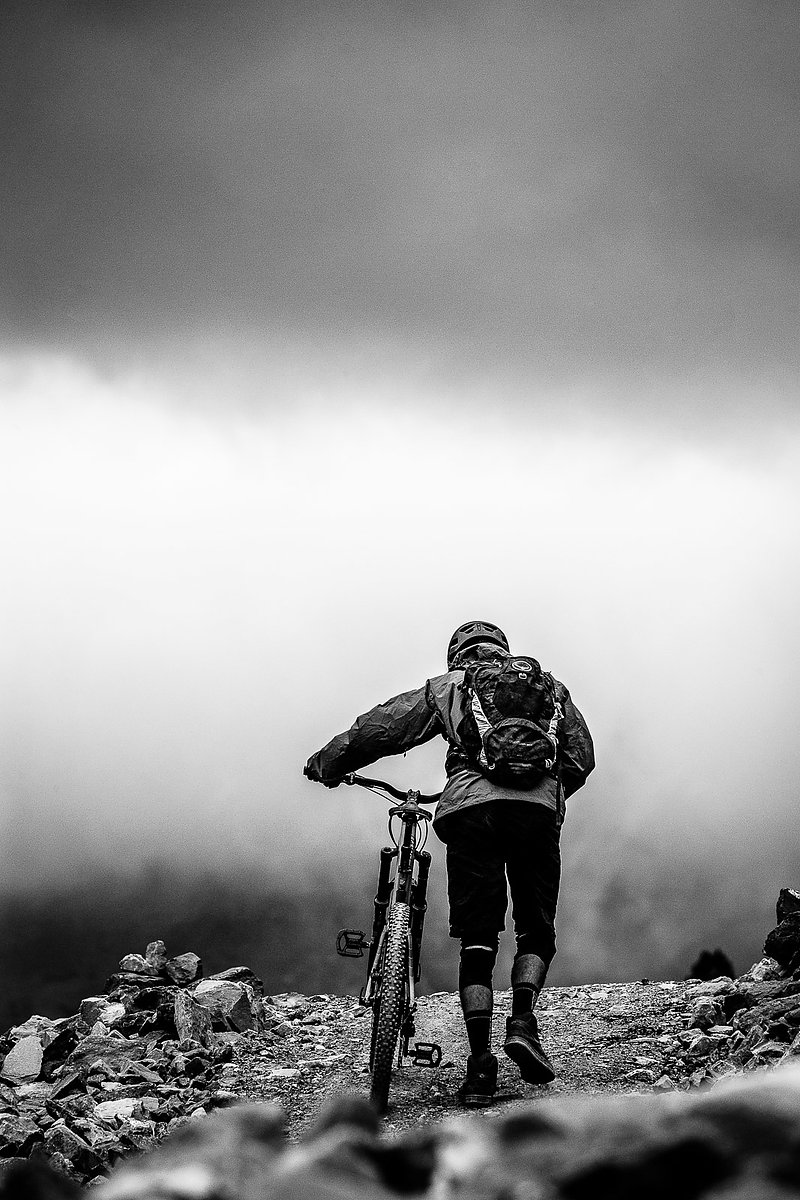 The policy change wasn't just motivated by financial concern. The popularity of mountain biking is booming in Calgary, a city of more than a million people located less than a 1.5-hour drive away. Unsurprisingly, Jager says, surveys show a growing number of visitors want mountain bike access in the park.
"Today, we better understand our visitors," Jager says. "We're now designing experiences and opportunities specific to their interests."
Whether that's a good thing, however, is a matter of dispute. Hikers still far outnumber bikers, and more development has increased traffic in the park. The change of direction has been opposed by some conservation groups, who worry ecology is taking a backseat to entertainment.
"There's no evidence that people go to national parks for a thrill ride," says Allison Woodly, campaign manager with the Canadian Parks and Wilderness Society. "We want more people enjoying our parks, but any development needs to be done through activities that really do connect them to nature and don't impact or impair the park's integrity."
User-group conflicts aside, Topp Notch has become Banff's showcase trail, the most challenging in the park and full of impressive features and dirt work, all built by hand. But as with most good things, it didn't come free. More than 2,000 hours of work went into the two-mile ribbon through the forest, and thousands more went into getting permission to break ground.
"We worked with Parks Canada for over a decade in terms of planning the trails and to see where and how it was appropriate to build trails," says Earl, director of the BVMBA. "There's nothing like them from Calgary to Revelstoke. The Topp Notch trail has a mix of something for everyone."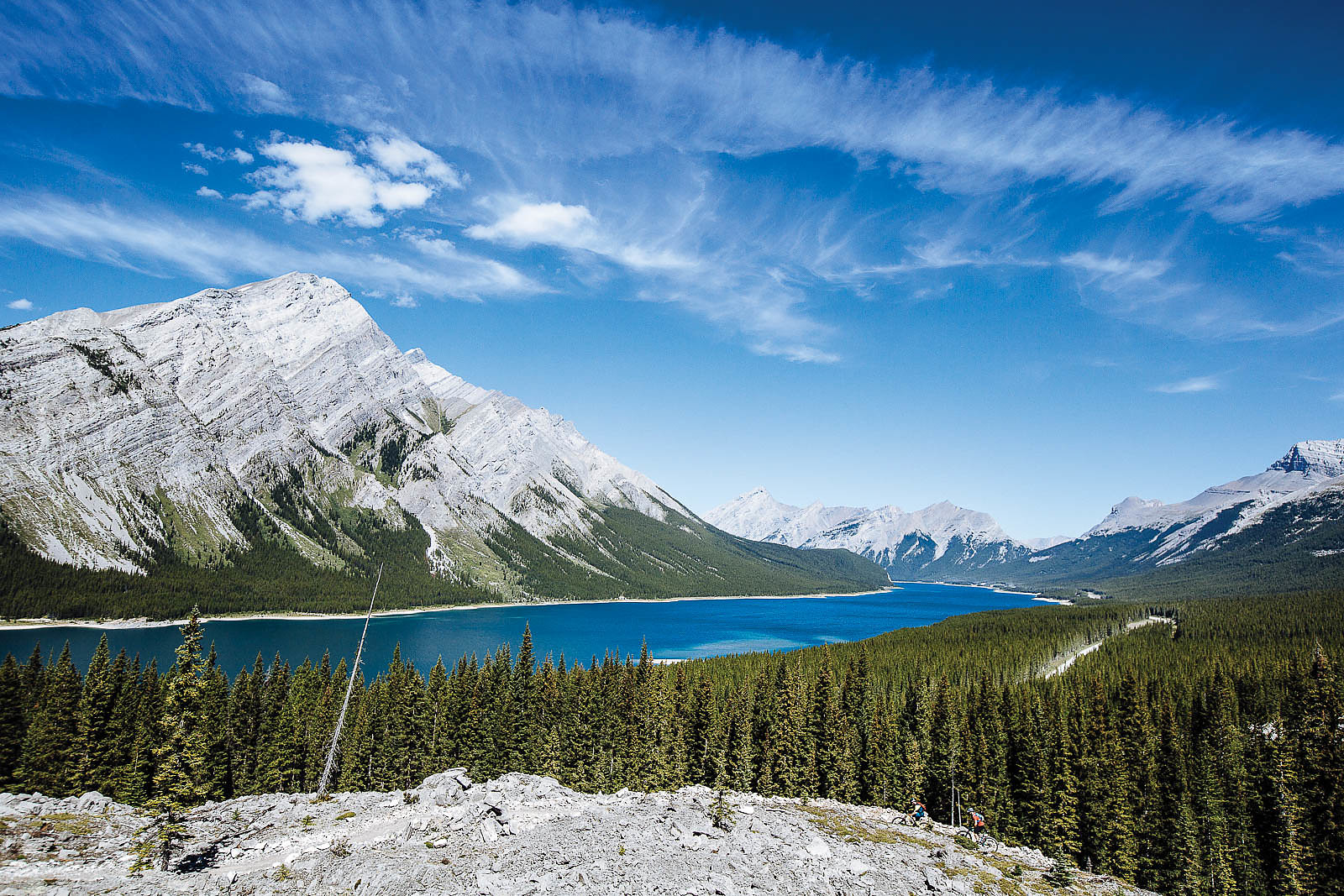 But it isn't the only trail in the region, nor is the national park the only place where mountain bikers have struggled to build trails and open access. While it's not within Banff's boundaries, the land surrounding the nearby town of Canmore also includes numerous protected areas and wildlife corridors—and, as with Banff, preserving the ecology of these corridors has long been the clear priority. This focus also meant the city, regional district and other user groups spent decades actively working to close the area to mountain biking.
"People would drag wood onto the trails and we'd pull it off," says Ryan Draper, general manager of Rebound Cycles, a local bike shop. "The next day, the wood would be back."
Mountain bikers did win some battles, keeping a few areas open, but most of the riding and trail building remained illegal. Tensions between officials, bikers and other user groups escalated to the point that a conservation officer once held a crew of mountain bikers at gunpoint. Seeing messy endings ahead if the trend continued, a coalition of local governments and biking clubs came together to figure out a sustainable and collaborative way forward.
The effort was a success. Following conditions set by local governments, mountain bikers stopped building rogue trails, cleaned up garbage in the woods and renovated existing routes to IMBA standards. Using wildlife travel routes as a guide, some existing trails were sacrificed, others were rerouted, and some earned legal status. Mountain bikers finally had a place to ride and a clean reputation.
"There's been a real shift in attitude toward mountain biking in the entire region from Banff National Park through Canmore and beyond," Draper says. "We're no longer troublemakers who don't care about the environment. It's about time, and really exciting to see."
"We're no longer troublemakers who don't care about the environment. It's about time, and really exciting to see." —Ryan Draper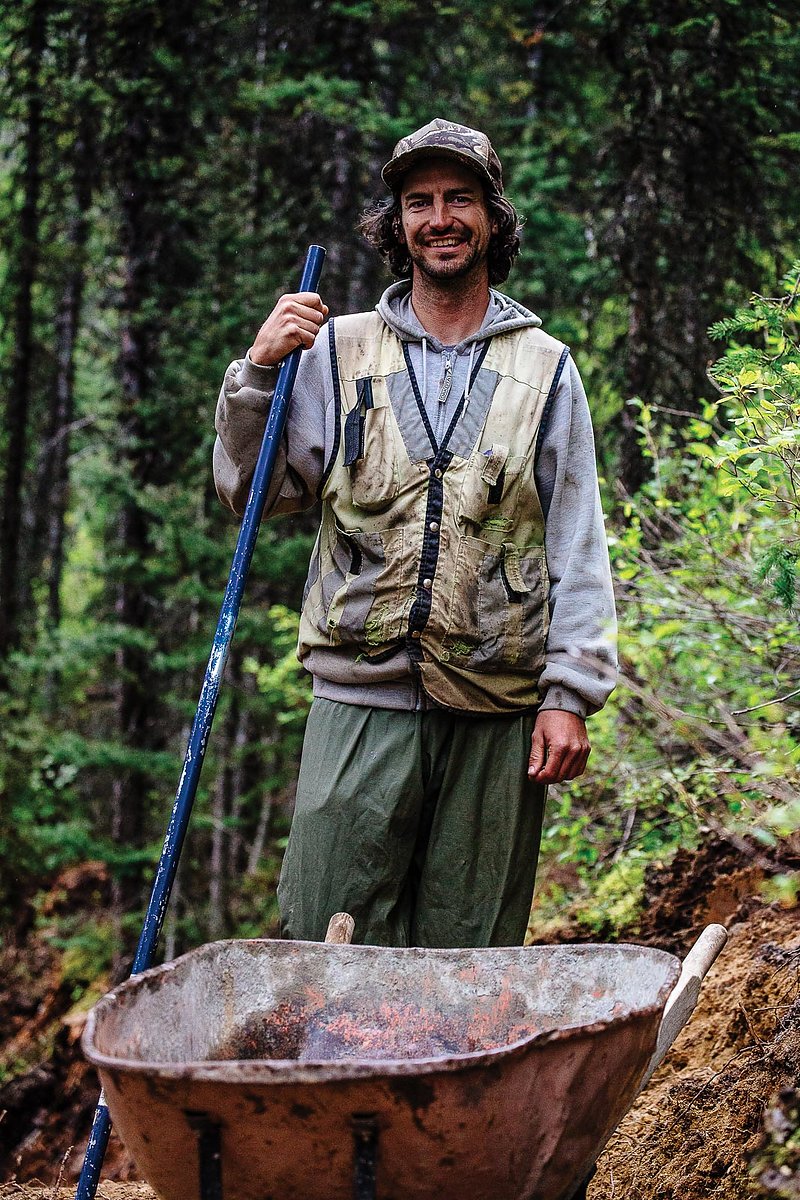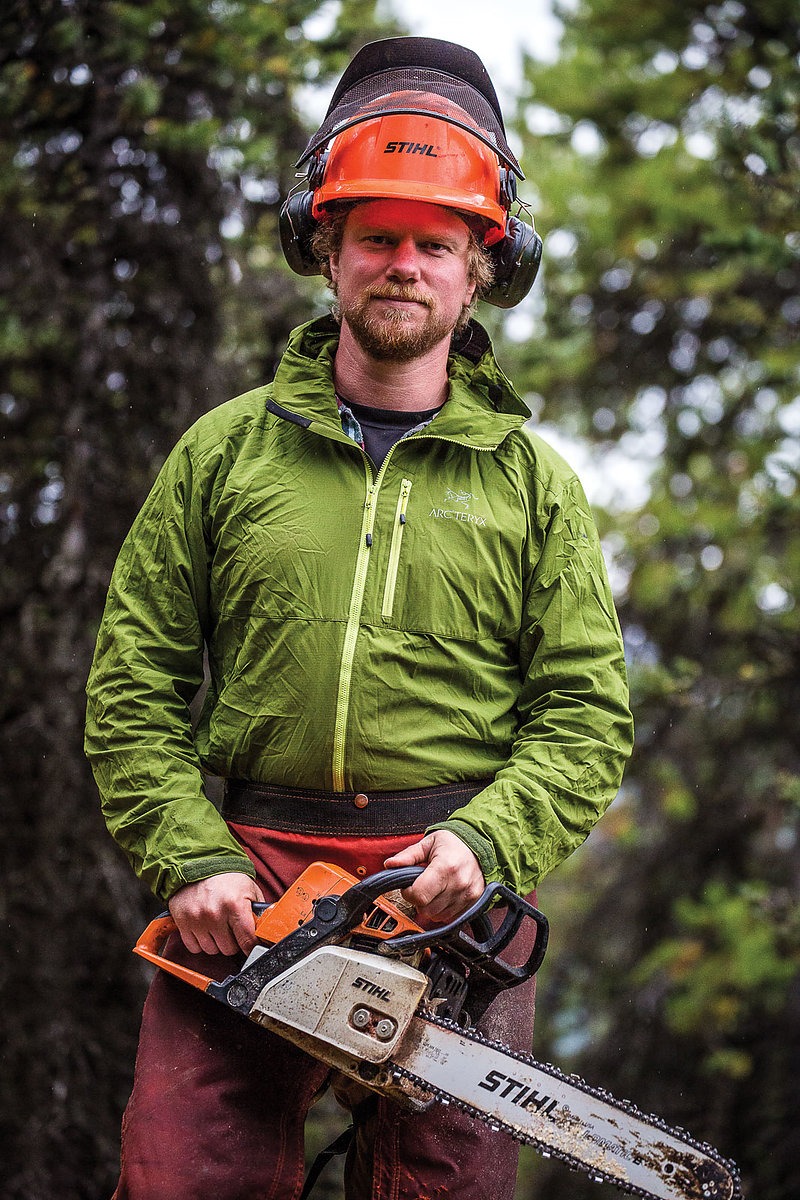 After my ride at Topp Notch, I decide to make the 20-minute drive to Canmore to check out the results of all this collaboration. The riding network in the area is significantly larger than in Banff, and I park at Quarry Lake Dog Park before climbing up toward the Highline trail system—one of the grandfathered trails—on perfectly graded switchbacks. Aspen leaves flicker above me before the forest opens to huge panoramas. Soon the trail pitches downhill, a snake of loose corners that eventually spills out near the Canmore Nordic Centre, the base for local races. From here other trails run all the way to Banff, following the base of Mount Rundle or ducking behind the back of the peak. It's a beautiful wilderness loop, and rightfully a local classic.
The Canmore bike scene hasn't stopped working either. Another epic opened this year, the High Rockies Trail, one that claims the title of Alberta's longest mountain bike trail and promises to become an immediate classic. Leaving from a trailhead high above Canmore, it runs south through a trench in the mountains, eventually connecting to more singletrack that takes riders all the way to Fernie, British Columbia, more than 160 miles away. While it's designated multi-use, the banked corners, small table tops and pedal-able grade speak to its target market.
Yet, even with all the successes, access is still relatively limited. Only about one tenth of the more than 2,000 miles of trails in the Banff and Canmore area are open to mountain biking, and the majority of these are old roads. Another local standard, a singletrack roller coaster along the shore of Lake Minnewanka, closes to bikes during the summer. Winter fat biking is equally restricted, despite evidence showing it causes very little ground impact. But attitudes continue to change.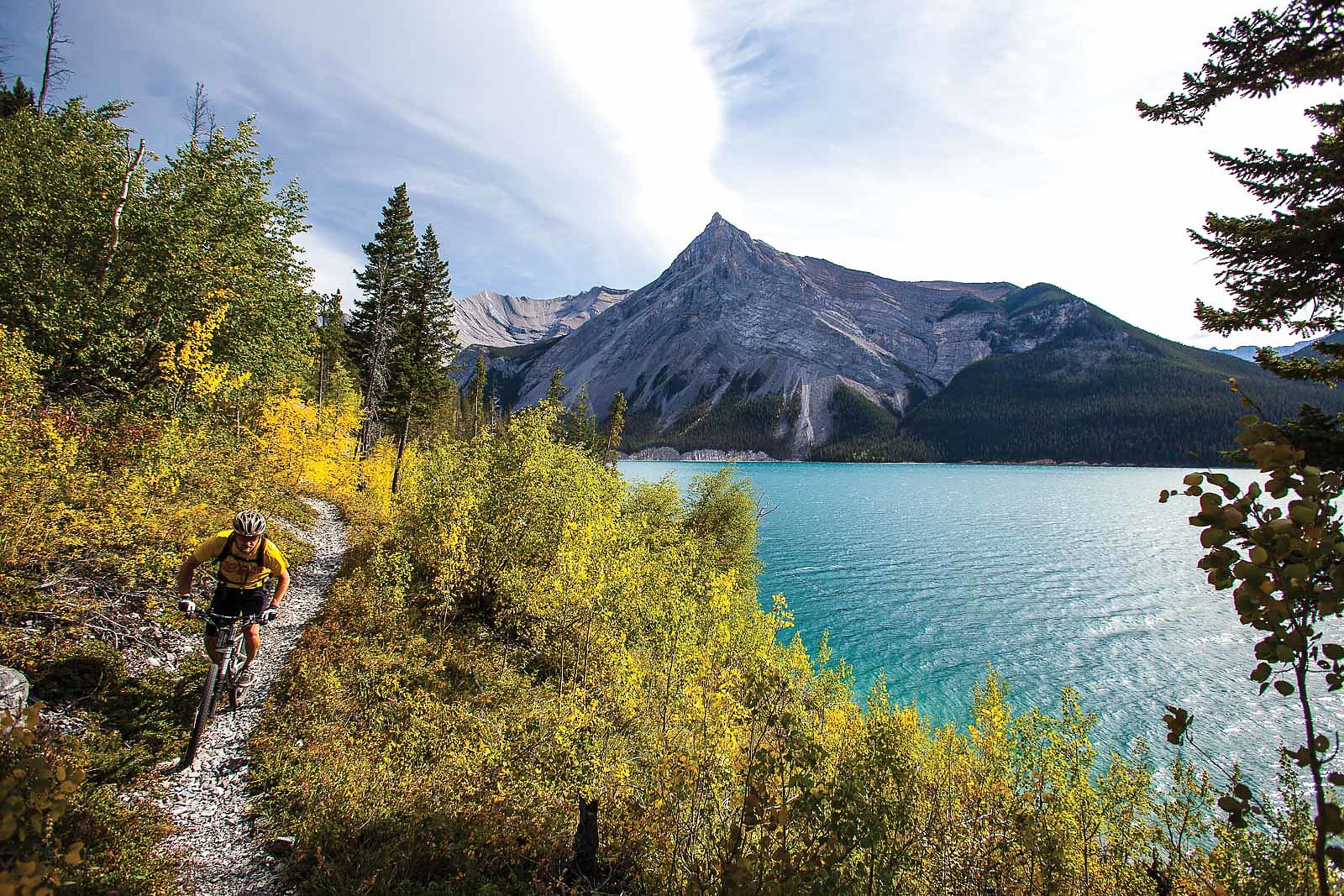 Back in Banff, I decide to forgo another Topp Notch lap and instead climb up to Star Wars, a loop built by BVMBA. It's a blue circle to match Topp Notch's black diamond, and where the technical sections and tight corners limit the speed on the latter trail, Star Wars is all about speed and flow. I pick up speed fast, the tacky dirt holding my tires through a banked corner, before blasting into open trees and onto a small feature. Multiple drops follow a few slalom turns, then another high-speed section finishes the ride at Return of the Jedi, a new climbing trail that leads back to the summit. I'm tempted to take another, but I still have to make the drive back to Calgary.
The crowds haven't diminished as I load my bike, and more mountain bikers pedal their way toward the same rides I just finished. Most of the area's trails may remained closed to the riding crowd, but that's not necessarily a bad thing. Managing a place like Banff is a constant balancing act between countless factors: the needs of wildlife, the visions of different groups, the wants of visitors—and now, after decades of banishment, that balance includes mountain bikers as well. And while it's an equation that may not add up perfectly, one thing is for sure: People are caring more than ever about places like Banff National Park, meaning Canada's wildest places will stay alive and healthy for generations to come.