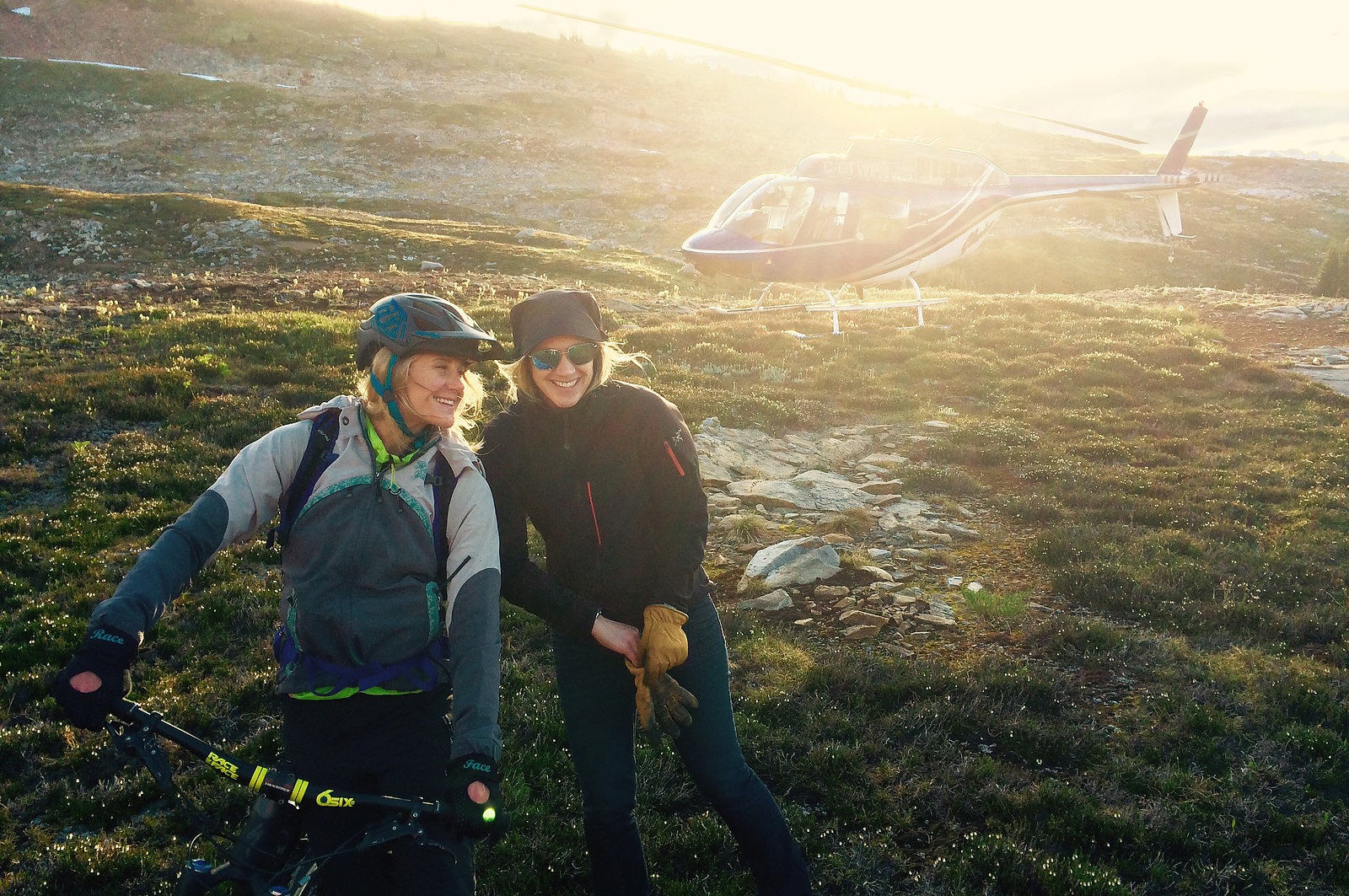 Rider Profile: Lorraine Blancher
Hometown: Revelstoke, BC – the best mountain town EVER!
Age: 34
Birthplace: Vernon, BC
Favorite Trail:
Hmm, probably Olleros in Peru. Imagine descending a super fun, fast and flowy singletrack trail for almost 12,000 vertical feet!
Airtime or speed?
I love quality airtime! My favorite is sending high-speed booters like the Crabapple Hits in Whistler and Pipedream at Silver Star.
Sponsors?
Rocky Mountain, Raceface, FOX, WTB, Hayes, 5.10, ODI
Favorite place to ride?
The many different mountains and bike parks of BC, I could ride here forever! Whistler, Silver Star, Kamloops, Revy, and all over the Okanagan top my list.
Favorite place to compete?
Japan. They treat you like royalty and the lush mountains on the west side are amazing!
What sparked your interest in biking when you were young?
Probably my big brother. When we were little we would ride our bikes everywhere! My favorite place to ride was the "Duke Trails," a cool little area not far from our house in Vernon. I remember tagging along with him on my little 24" coaster brake bike, aka "Blue Lightning", and doing huge 1-foot jumps. I think I was eight.
Have you had any serious injuries while riding or competing?
I just had my first major injury this summer while competing at Crankworx in Whistler. Bummer! I totally blew my right knee. For those who know knees, I tore my ACL, MCL, medial and lateral meniscus, and also damaged the cartilage in my femur. Good thing we live in a time of advanced technology and amazing surgeons.
How long did it take you to get back on the saddle?
Six full weeks till I could do smooth bike park jump runs. Although, a month later I had to properly repair it with an operation that will bench me until early spring. Again, BUMMER! BIG thanks to the amazing surgeon and physio team, as I'm making a strong recovery.
Who are your favorite Riders?
Anne Caro is one of the most impressive mountain bikers of all times. I'm sure she still rides and is killing it!
I know it's going to be one of my favorite days when I ride with Kidd, Boles, Mashon, Jelly, Romo, Kinrade, EB or Swenson. These guys rule. They love to shred and have mad style. Riding with them keeps me inspired and always progressing. I'm just as stoked when I ride with the young rippers like Garret Buehler, Casey Groves and Casey Brown. These kids are solid and are the future of biking.
What events do you plan on attending or racing this coming season?
Crankworx, US Open, Sea Otter. It's still early and I'm just putting all my travel plans together. I'd love to make more filming and articles happen too!
What are the biggest Podiums thus far in your racing career?
Crankworx Gala Champ, World Master DH Champ, Canadian National DH Champ. Also, filming with the STUND crew this fall might not be a traditional "podium," but I felt like I won something big.
Is racing more mental or physical for you? Why?
Mental, I can sometimes be super hard on myself when I just need to let it happen.
Do any other sports influence your biking or style?
Dirt biking for body positioning and big mountain snowboarding for flow.
What is an aspect of your biking that you want to work on?
Jumping and berms. It's an art, I can keep progressing and working on those skills forever!
What is your biggest goal for this coming season? And the following season?
I just want to show everybody what girls are doing through quality movie segments and magazines…I have big dreams!!!
What do you do to occupy your time when you're not on the bike, besides work?
My knee injury has unleashed my inner chef and baker. It's been a lot of fun to have friends over for new creations and big feasts. Otherwise, it's all about ski touring, big mountain snowboarding, dirt biking, climbing, wakeboarding, camping, kayaking or anything else that's fun. I'm also excited to be working with the City of Revelstoke to create a community pump track and DJ park.
If you were to give one piece of advice to new females entering the sport, what would it be?
GO for it! Dream big and make it happen. We need more inspiring images of girls sending it and progressing the sport.
Check out Lorraine's website here.