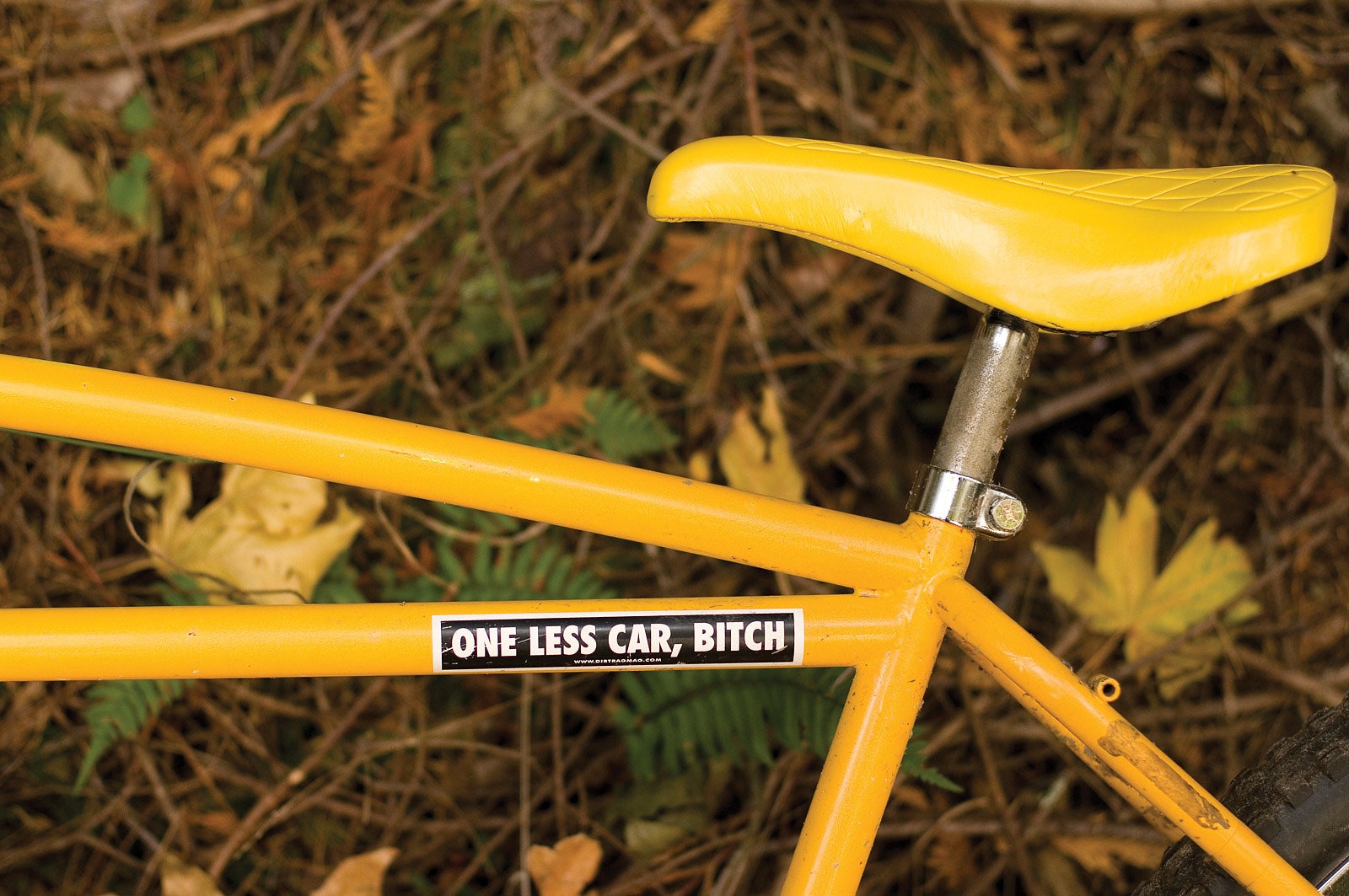 Klunkin' Aint Easy
Back in 2001, I found an old rusty Worksman on the side of the road with a "Free" sign on it.
Anything that wasn't metal was toast and all the chrome was rusted out under layers of old paint from years of use. It was a diamond in the rough that needed a little TLC. With new bearings, grease, paint, seat, tires and handlebars, I had a solid bike that became my urban-assault vehicle. But deep down I knew I could ride this beast off-road; I knew it was trail worthy. Eight years later, I would have my chance to put it to the test—to go Klunking.
To go Klunking is to revisit the roots of mountain biking. The original Klunkers of Marin County just wanted to build bikes that were strong enough to get up in the hills and enjoy the outdoors. Back in the 60s, the Morrow Dirt Club and The Larkspur Canyon gang put beach cruisers to the test in the mountains due north of the Bay Area. Behind them, came the Mill Valley and Fairfax crews, riding industrial bikes off road. These individuals—guys like Joe Breeze, Gary Fisher, Charlie Kelly and Steve Potts—pioneered modern day mountain biking—a history recounted in an award-winning 2006 documentary by Billy Savage called Klunkerz.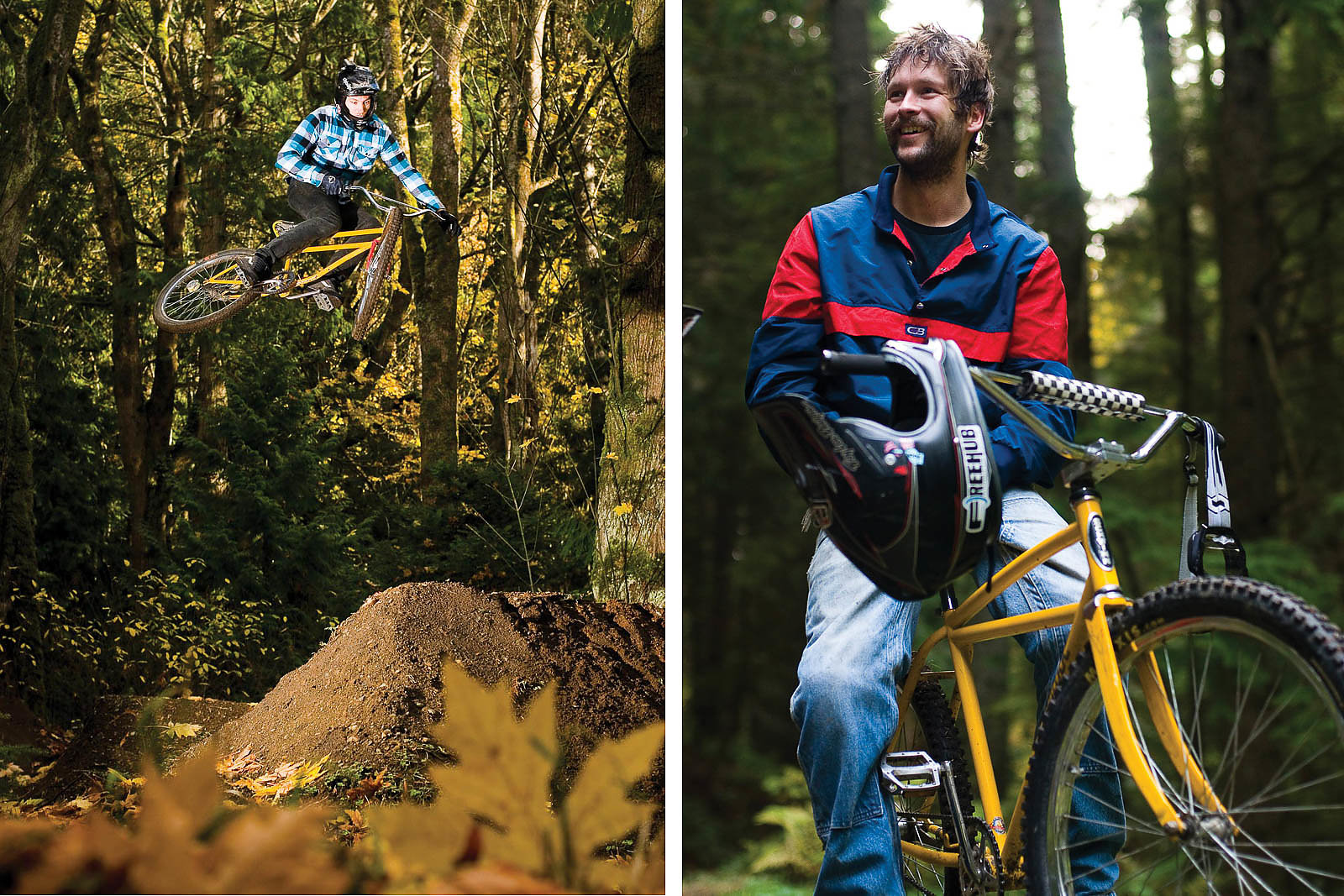 This movie caught the attention of Bellingham resident Kevin Hall, who started his own crew, The B'ham Balloonerz, and a race called the Gravity Experiment. Inspired by the Repack races hosted by Charlie Kelly back in the mid-70s Marin County Klunking heyday, the Gravity Experiment was a chance for local riders to get together and bomb their bikes down the Chuckanuts outside of Bellingham for little more than bragging rights and a good time. I missed the first annual event in 2009, but have done my best to make it the past three years.
There, I have learned that going 40 mph on a 40-pound bike that is 40 years old requires a 40-oz. frosty to calm the nerves when you get to the bottom. With only a rear coaster brake, you have to perfect the art on slowing down enough to make the corner without locking it up, and, if all hell breaks loose, get sideways and hold on. Indeed, riding a Klunker down a mountain is like having sex without a condom: somewhat risky, but it feels so good.
My weapon of choice these days is a Schwinn Heavy Duty built up with BMX pedals, seat, one-piece crank and stem, a pair of 1972 Kawasaki moto handlebars with lock-on grips, and, to top it off, a pair of fresh Minions for full traction control. Or, as I like to think of it, 39 pounds of pure American steel. This is one of the main attractions of a beach cruiser made for the mountains: You can mod it out with BMX components to make it stronger and feel at least a little bit like a mountain bike. But really, any industrial strength bike built for hauling tools and supplies around a warehouse is ideal. Those bikes come with heavy duty rims, thick gauge spokes, and welds that are built to last.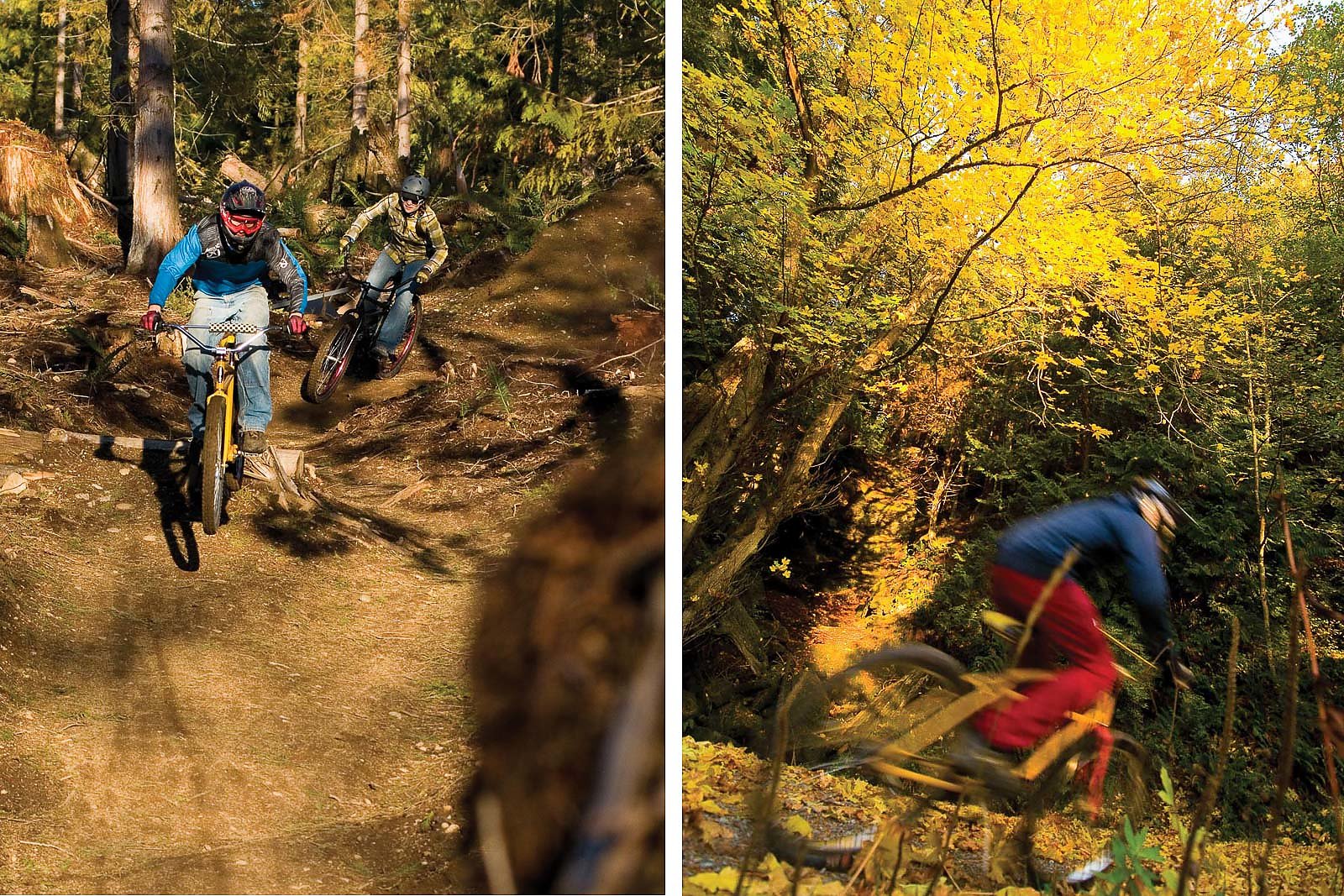 In effect, a Klunker becomes the ultimate quiver killer. Outside of full DH, you can ride it all: high speed fire roads, crosscountry trails, or downtown for a drink, and, if you've got skills like Lars Sternberg, you can even take it to the local dirt jumps. Sure, climbing can be a stretch, but that's when you pretend you're Marshawn Lynch and get your beast mode going. Undoubtedly, it will make you a stronger rider—both physically and technically—honing your skills down to every bump, rock and root.
These days, mountain bikes and components are so expensive it sometimes feels like it's becoming a sport for the rich. For the price of a seat post dropper, you can go out and get yourself an old beach cruiser off Craigslist or at a garage sale. It shouldn't cost more than a few hundred bucks to build it up so that it's mountain-worthy, and go have a blast. It's not about having the most tricked-out machine on the hill, with all the bells and whistles, it's about having fun in the hills with your friends. As my buddy Vaughn Larsen says, "Klunker bikes make normal stuff seem scary, and that's why it's fun."
Mountain biking at its roots—it doesn't have to be too complicated. Like my mom says, "Less is more." Just keep those nuts tight and the hub greased up, and go get your klunk on. It's not what you ride. It's how you ride it.
Klunkin' Ain't Easy as originally published in Freehub Magazine Issue 3.1