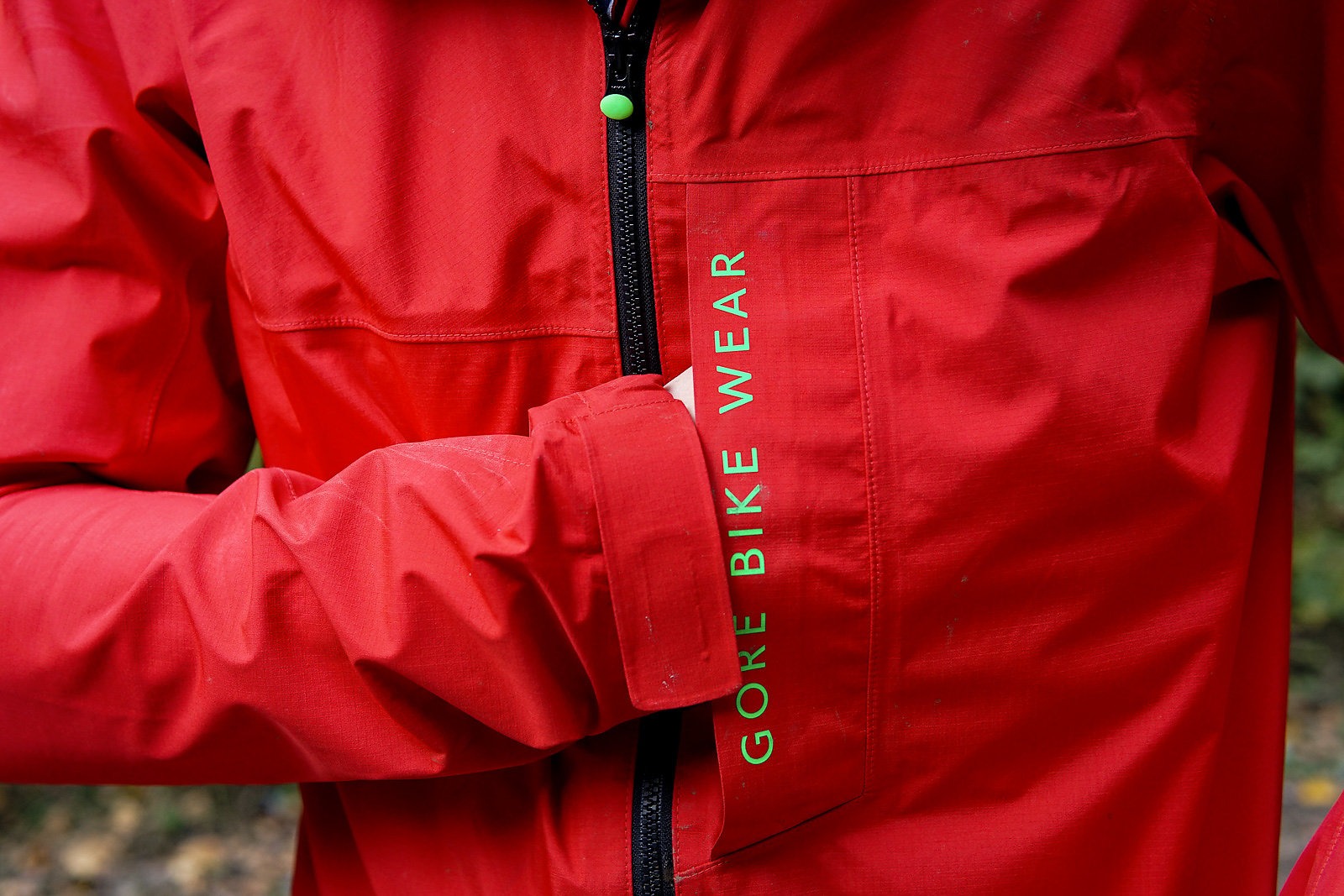 Gore Power Trail Jacket & Shorts Outerwear Review
The weather has turned on us.
A month ago, I was looking at my trusty rain jacket, thinking, "It's got at least another winter in it." It's an old jacket, now the zipper's slider isn't working quite right, there are holes everywhere from crashes and thorns and it is littered with patches. While it fits the bill for the occasional storm mid-summer, it is pushing it when the weather takes another step toward untenable, which it recently has. When your whole ride takes place in the rain, you need something slightly more substantial.
I've been riding in Gore Bike Wear's Power Trail Jacket and Short, hoping to find a reason to still consider my old jacket part of my clothing arsenal—and out of the trash— but it's proven harder than I thought.
Both feature GORE-TEX's Active Shell, are packable enough to fit inside a larger hip pack without too much fuss, and the overall weight is paltry compared to some other available options. That said, what is lacking in weight also often lacks in features. The Power Trail Jacket has a full-length main zipper, a napoleon pocket and…well that's it. Oh wait, there is a tiny pocket on the wrist and I have no idea what to put in it. No vents, no liner, nada. The same goes for the shorts—simple waterproof bottoms that are ready to go to battle with the mud and rain. If you've never taken a spin wearing weather-sealed shorts, you're in for a treat! After splashing through the four-millionth puddle of the day, your kiester is still dry as my liquor cabinet.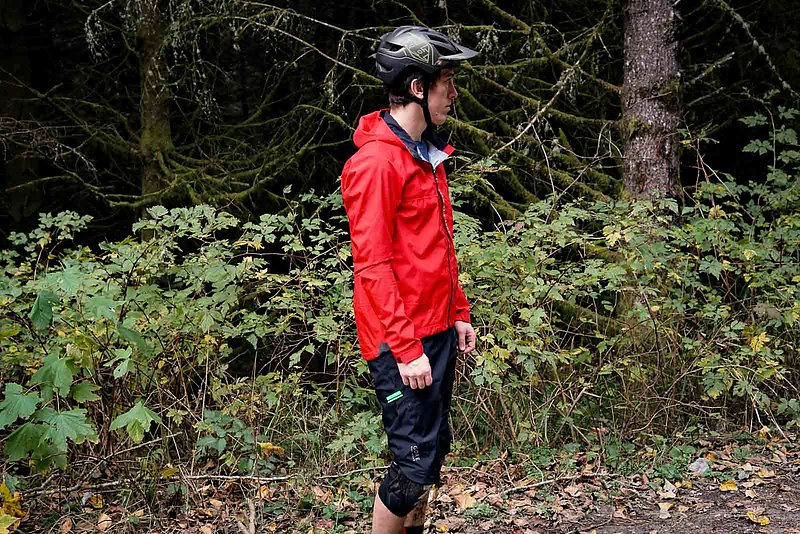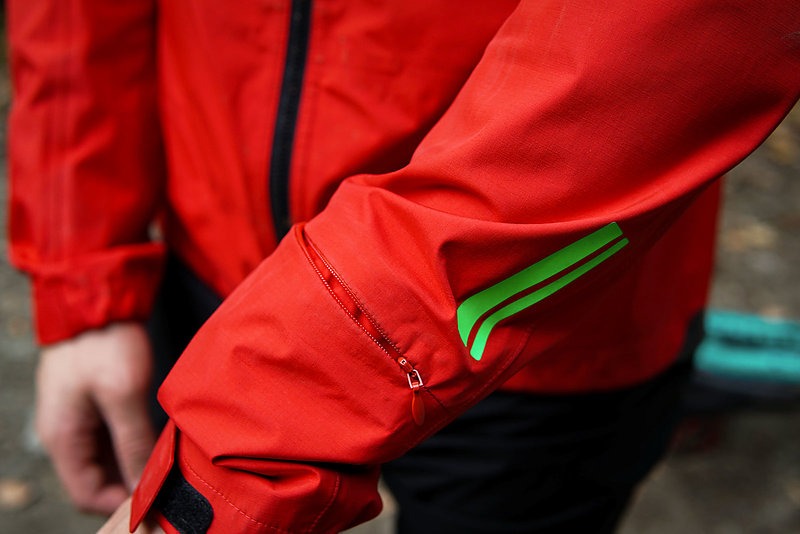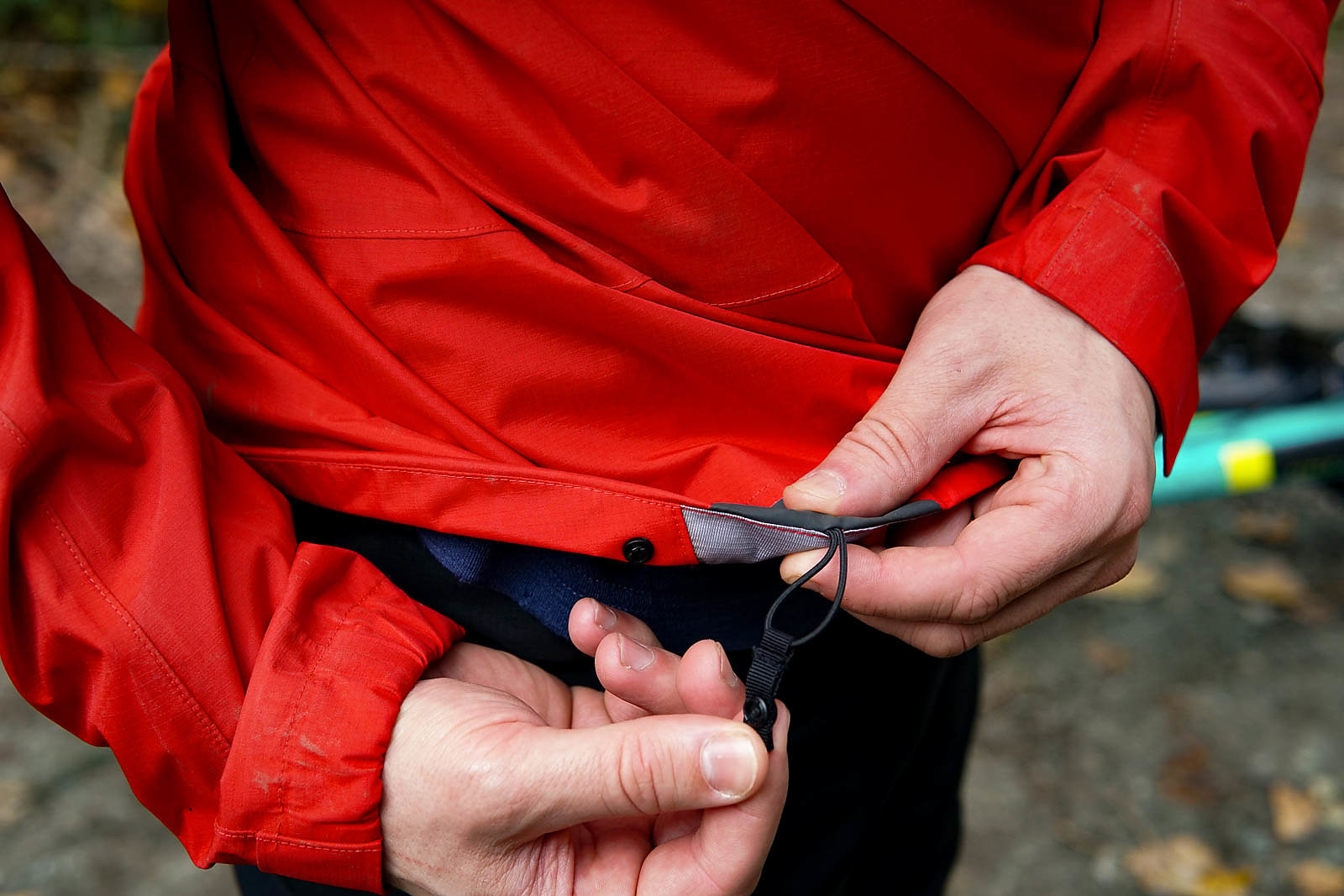 On the Trail:
I noticed the shell fit damn well out of the gates and was roomy enough in the torso to allow a couple of layers without being restrictive for spirited riding. In riding position, the arms didn't pull up or bunch uncomfortably but I discovered the forearms were far too snug with anything heavier than a thermal shirt. To counter this, I chose a vest over a long-sleeve layer to focus warmth on my core while avoiding extra bulk beneath the slim cut on the arms. The hem length, being a bit longer in the back, overlapped the shorts well and kept me dry in some challenging PNW conditions, and a soft material around the collar kept my chin from getting chaffed when zipped closed.
The Power Trail Shorts can be a bit snug when used over traditional riding shorts, even with low-profile kneepads. The shorts have a longer than normal inseam that eliminates any potential kneepad-short gap. The overlap works great, keeping mud and spray running down your shorts from entering under your pad, and chafing as you pedal. These may be intended to be used with only a chamois underneath, but I like the ability to pull them off if the sun breaks free or if they become a bit overkill for the situation or maybe a long climb. Also included with the shorts is a tiny interior mesh pocket for what seems like a single key—rarely the reality of keychains. If you find yourself between sizes, I'd recommend sizing up, as the simple drawstring works admirably—and having room for air to circulate beneath the material is always nice.
On my most recent ride, I never took the jacket or shorts off, even when the sun emerged from behind the clouds during a long 2000-foot climb. I normally get overheated wearing a rain jacket, but the impact of its presence was far less noticeable than with other jackets. The range in which it was comfortable is simply wider than previous versions of the Gore-Tex membrane.
Important to Note:
Any waterproof-breathable fabric, from most basic all the way up to the fanciest of fancy is only as good as the DWR (Durable Water Repellent) treatment on the outer shell fabric. If water begins to be absorbed into this face material, it's over. Water, which would otherwise move through the membrane, gets trapped behind the wet layer exterior, and if the material can't get out, vapor condenses inside the jacket making you feel like you are inside a sandwich bag, because you basically are.
Complicating matters, the DWR will eventually decompose as water and chemicals interact, so it is important to take care of your garments and retreat them appropriately. You might be able to get away with spraying your chain with WD-40, but most of us know enough not to. The same goes for these expensive, highly technical fabrics. In the fabrics world, there is a big shakeup happening in the DWR world due to its harmful effect on the environment, but that is a quite large topic for another day.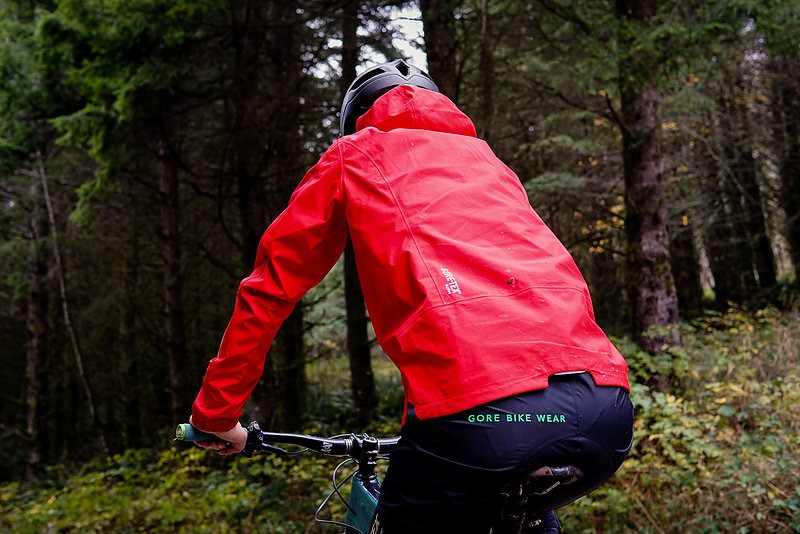 In Essence:
Gore Bike Wear has been around for just over 30 years, and been selling outerwear to cyclists in the US since 2002. Their long lineage with road cycling comes through with these two pieces, and while waterproof shorts might not be something you see off the trail, the sleek cut of them and the jacket was a little trimmer in the forearms than I'd deem usable for four season use.
The ability to line a hard-shell jacket when the mercury drops is vital, and when it finally did, I found myself reaching for something with more room. In the end, I was simply blown away by the advances in waterproof breathable technology in the last few years. Gore-Tex Active Shell is leaps and bounds ahead of other products on the market in terms of breathability.
I can officially say "Adieu" to my old jacket and post-ride soggy butt.