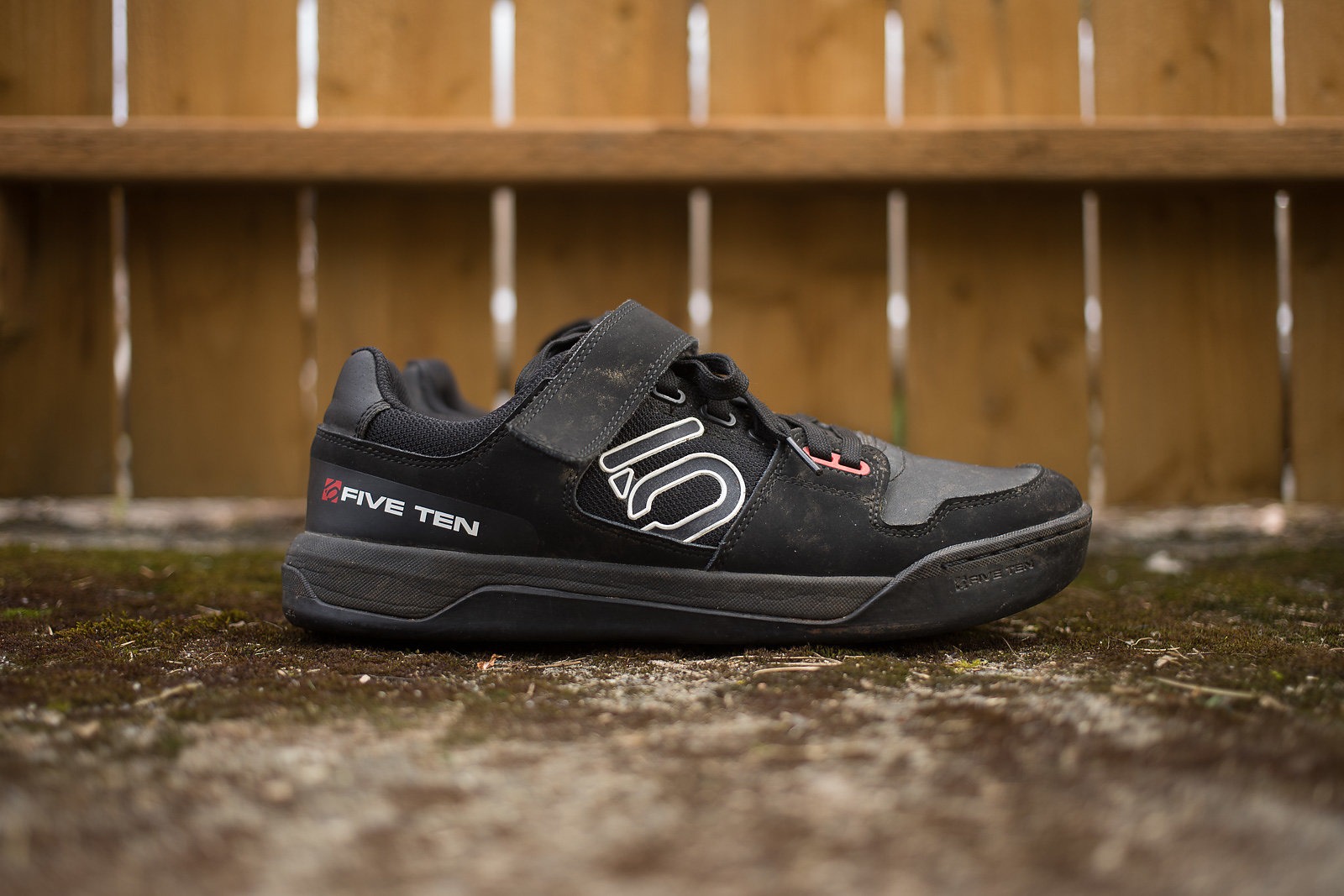 Five Ten Hellcat Shoe Review
Mountain bike shoes have had a long, awkward teenage phase.
From overly padded DH shoes that slightly resemble Moon Boots to plastic XC shoes that feel like a mix between ski boots and ice skates, we've seen just about everything.  
However, the Hellcats have been an outlier since day one. Originally released in 2010 as Five Ten's first SPD shoe, it was very apparent the company took a lot of inspiration from outside of the bike world. The first iteration resembled a skate shoe more than anything, with its Velcro strap, toe design and reinforced eyelets.
The Hellcat was ahead of its time, but not enough to be over looked, and with the help of Greg Minnaar and others, would eventually become the shoe with the most World Cup DH wins in history. Seven years later, the Hellcat still has its distinct style (which many other brands have mimicked) and is still on the World Cup stage.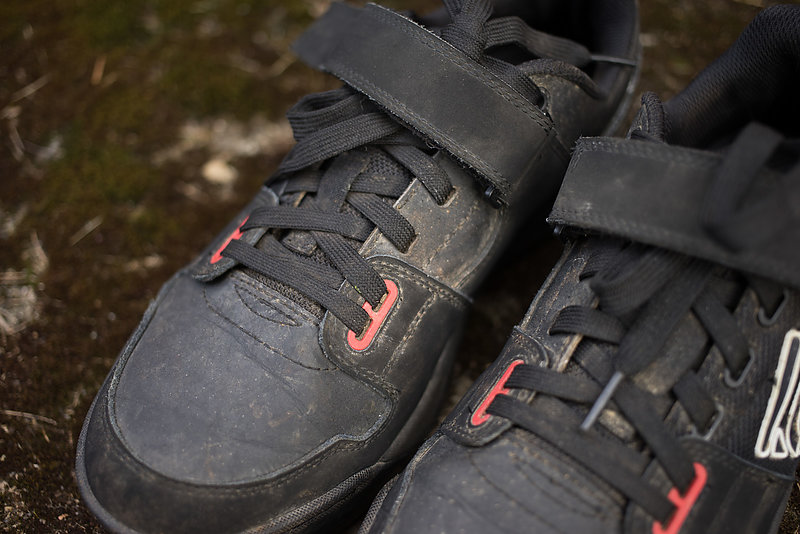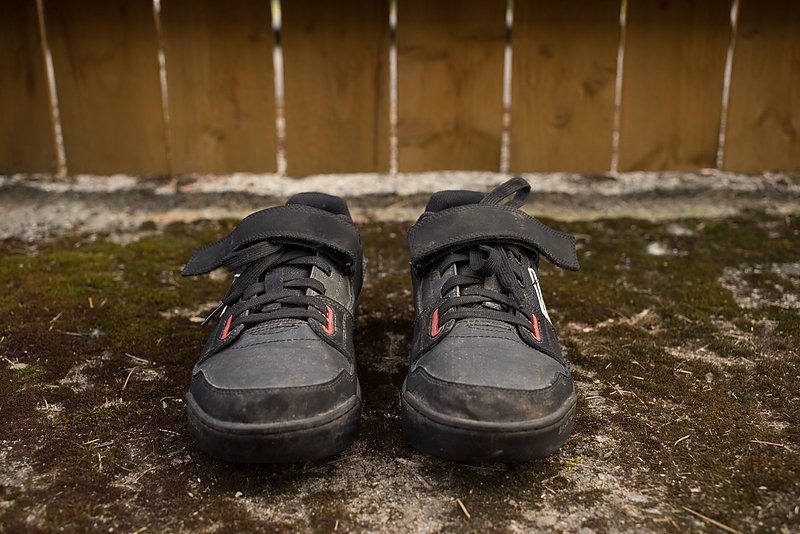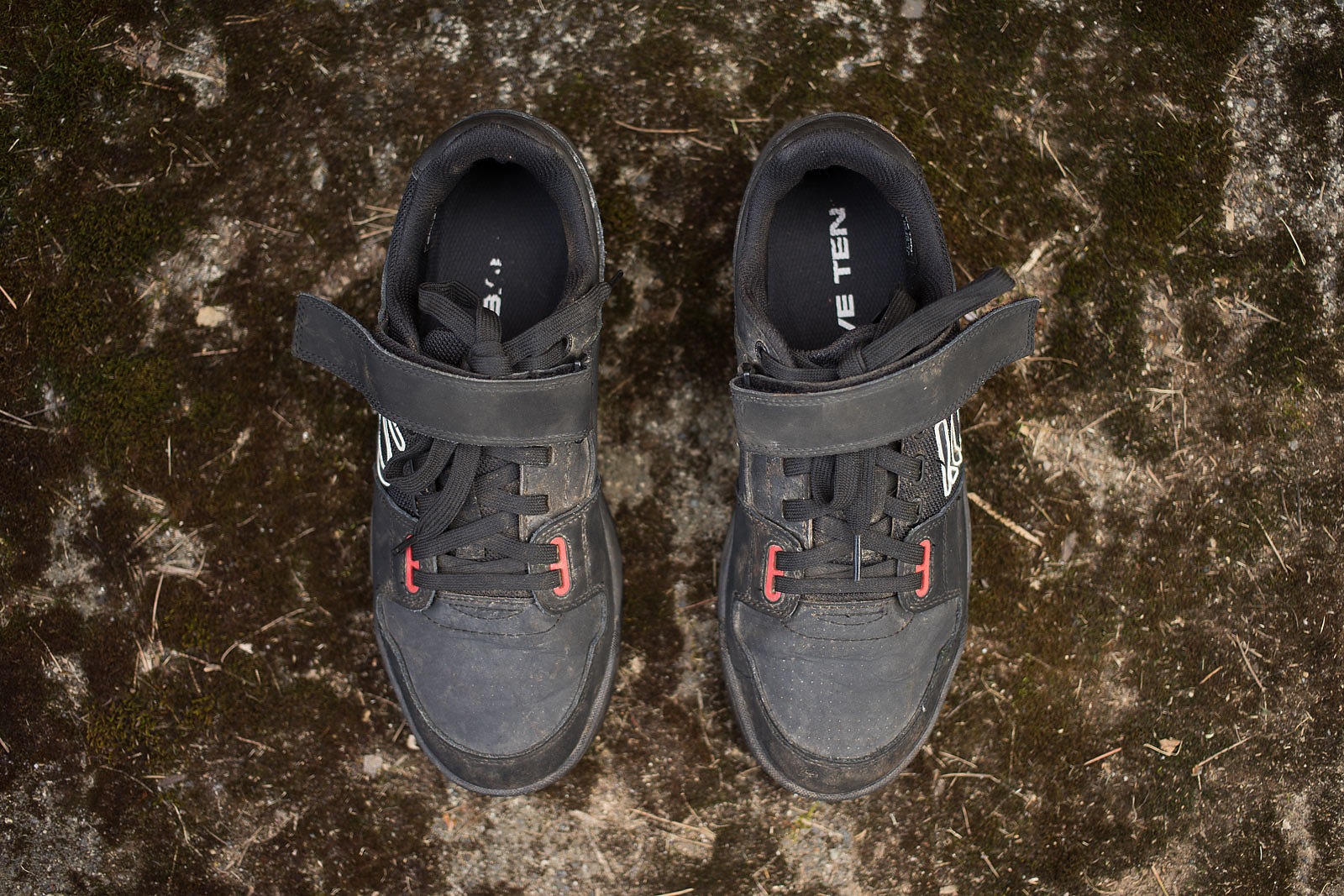 This year, Five Ten focused on reducing the Hellcat's weight and profile while continuing its sleek, minimal looks. From sloppy spring conditions to hot summer days, shuttle sessions to alpine excursions, the Hellcats have never felt out of place.
The upper body is made from a combination of leather and synthetic fabric, aimed to keep its durability and breathability at an all-time high. A fully perforated tongue really helps heat escape and sweat evaporate but is a little on the short side, one of the few (literal) shortcomings I've noticed.
Laces keep everything snug, while the Velcro strap eliminates any unwanted heel rise. There are reinforced eyelets on the bottom two lace loops and the outside, but not on the inside. I find it slightly odd that Five Ten decided the inside wasn't worthy of reinforcement, as the eyelets noticeably stretch while pulling on the laces, but I've yet to have any of them break on me.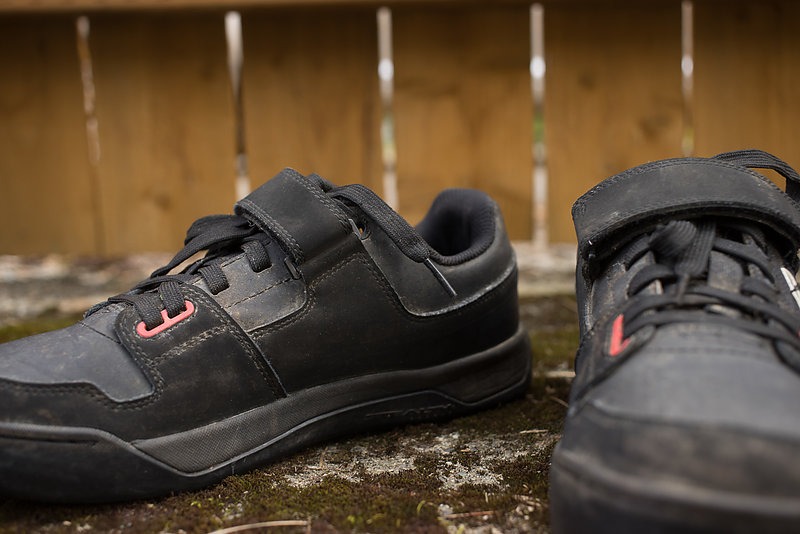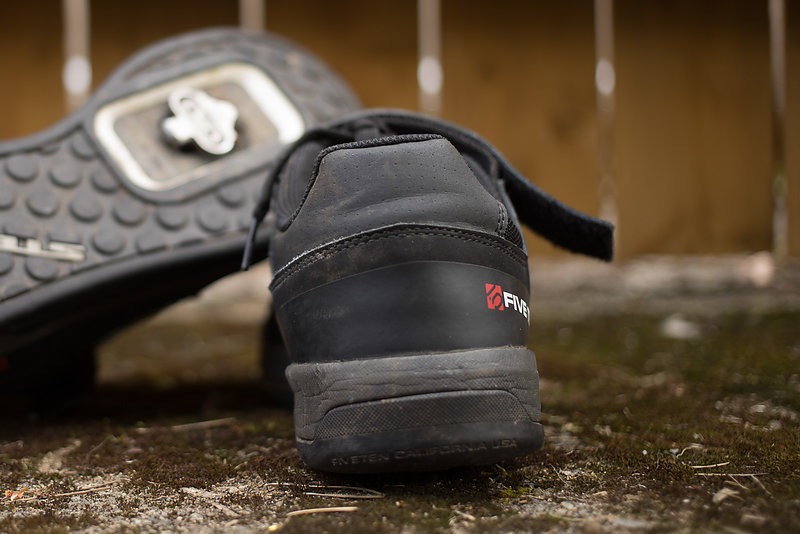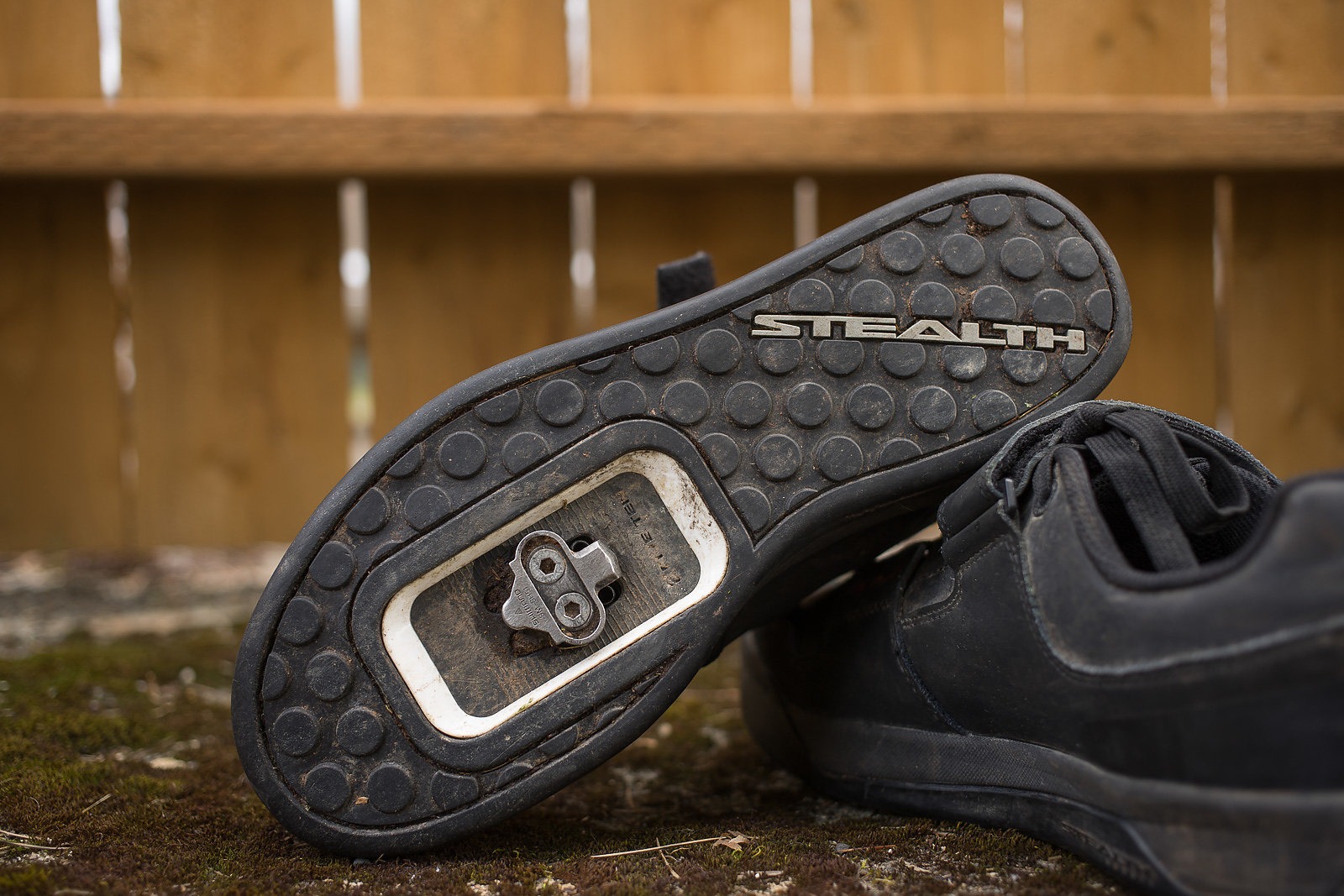 The soles are Five Ten's classic dotted C4 pattern, which is designed to dampen vibrations while still providing grip. On the bike, the Hellcats are laterally rigid and plenty stiff. Off the bike, they have enough flex to really be able to feel the ground and navigate steep and rocky terrain. Coming from the Kestrel Lace, which were so stiff that some hike-a-bikes became sketchy, the Hellcats are much more responsive while hiking.
Comfortable out of the box, rideable year-round and fully unassuming, this version of the Hellcat has become my favorite mountain bike shoe to date. These shoes have undoubtedly been proven on the World Cup DH, but I think their ability to also thrive at the level of every day riders is the most impressive factor.
And the fact that Greg Minnaar, the most stylish man in mountain biking, backs them doesn't hurt. 
MSRP: $150
See more at www.fiveten.com