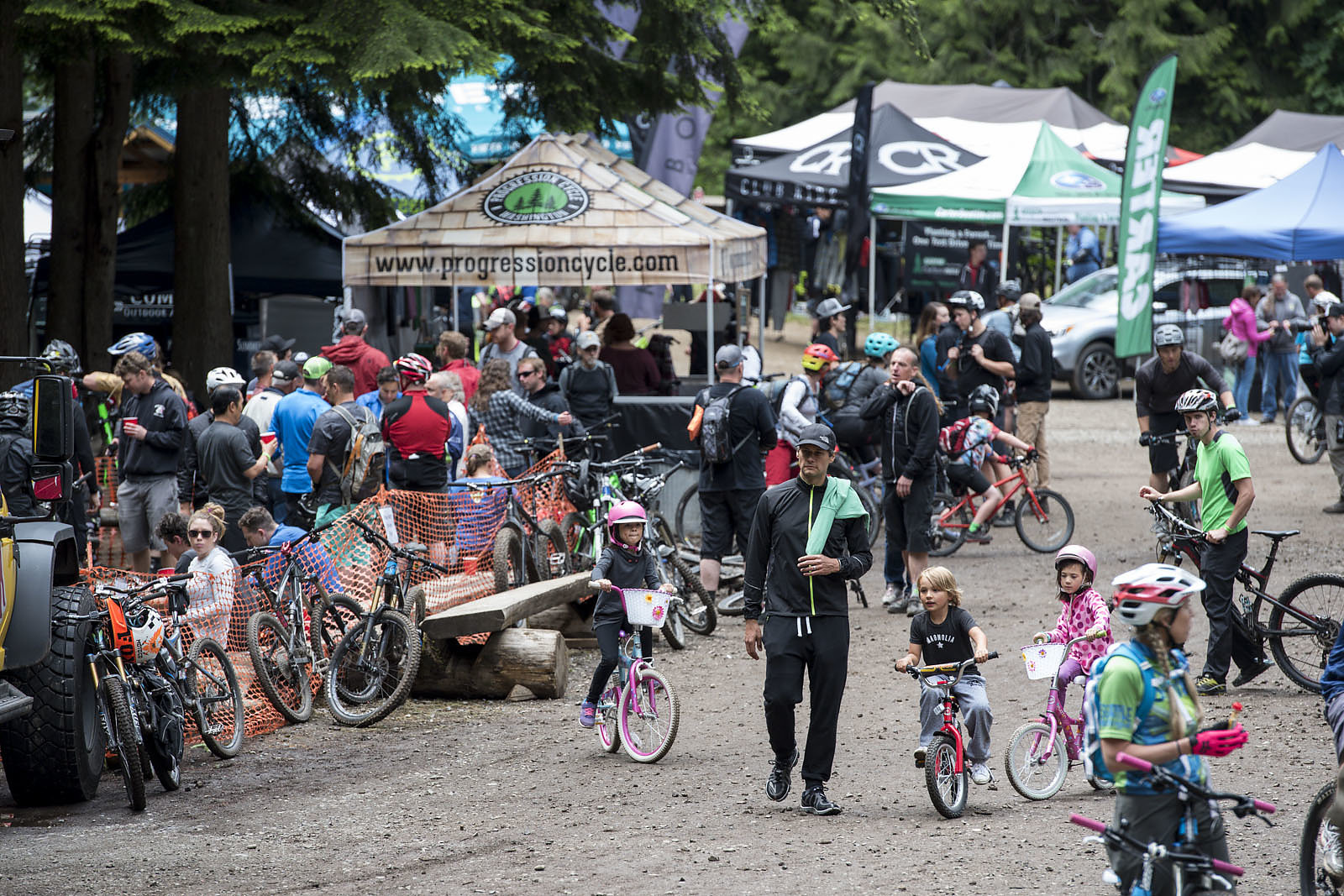 Evergreen MTB Festival 2016
"This is my first time riding a mountain bike!" a girl said, beckoning me to drop in ahead of her.
We were at the top of a climbing trail that serves as the hub for about five different jump lines of varying difficulty at Duthie Hill, in Issaquah, WA. I was out of breath so I held my ground and watched as she began carefully descending one of the easier trails, hugging her v-brake levers quite affectionately.
I heard that quote more than once over the weekend at the Evergreen Mountain Bike Festival, a free event put on by the Evergreen Mountain Bike Alliance. After success last year as a one-day event, this year's two-day festival allowed even more families and bike fans the chance to attend and featured plenty of bike demos and more than 50 vendors. I don't think I've ever seen more parent-child duos each on two wheels before. It was the enthusiasm and progression I saw in those young riders that, to me, was the highlight of the festival.
It was my first time at Duthie, which is a well-designed trail system maintained by the Evergreen Alliance and the product of 20,000 volunteer hours put in by the local riding community. An outer XC loop, 10 or so freeride trails and three pump tracks offer an incredible variety of trails for riders of all skill levels, allowing anyone to improve their skills and try new features with only a short pedal back to the central clearing that serves as the park's trail hub. Duthie's progression-oriented trails and features helped many riders improve their abilities within the two day and showed plenty of newcomers the joy of mountain biking.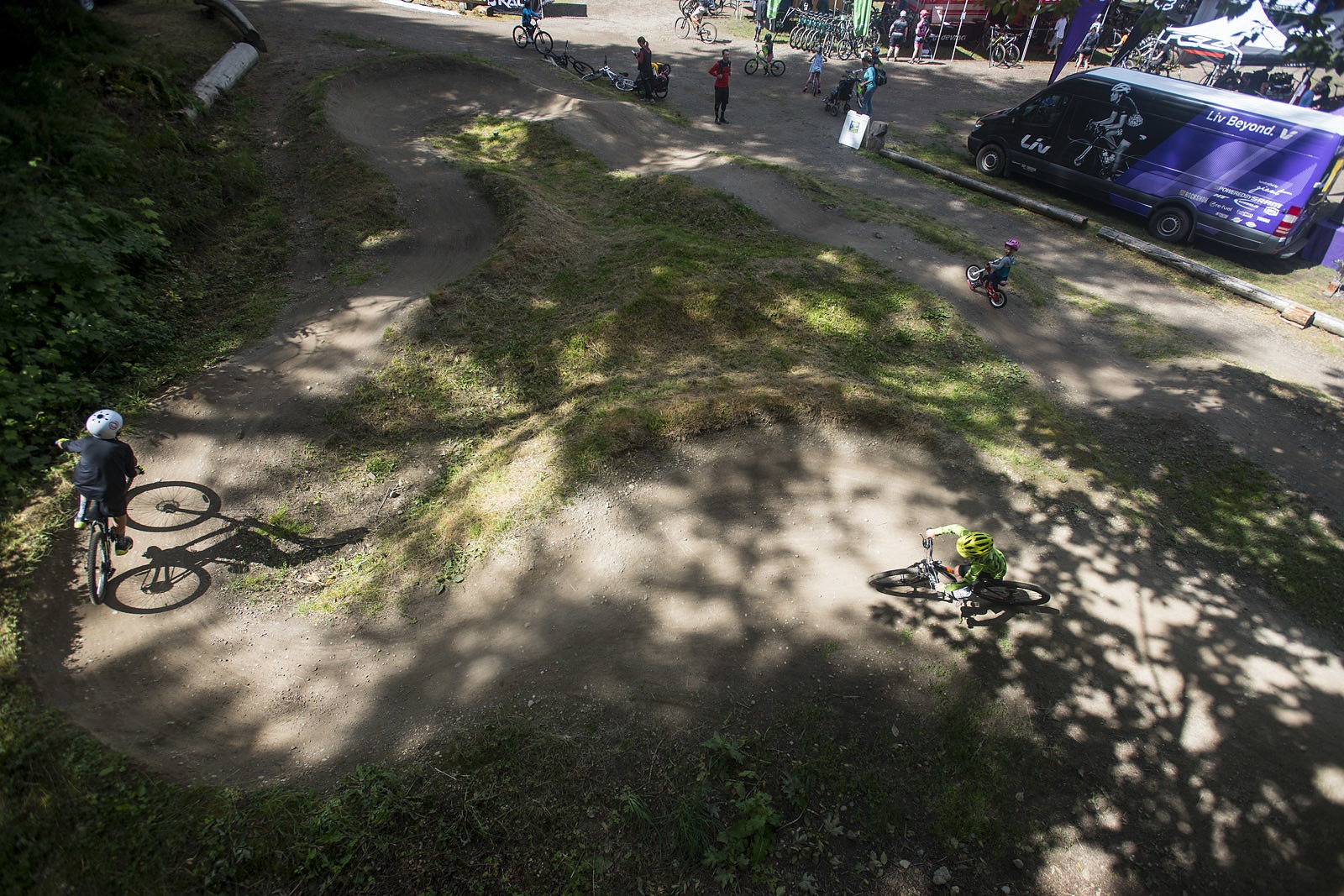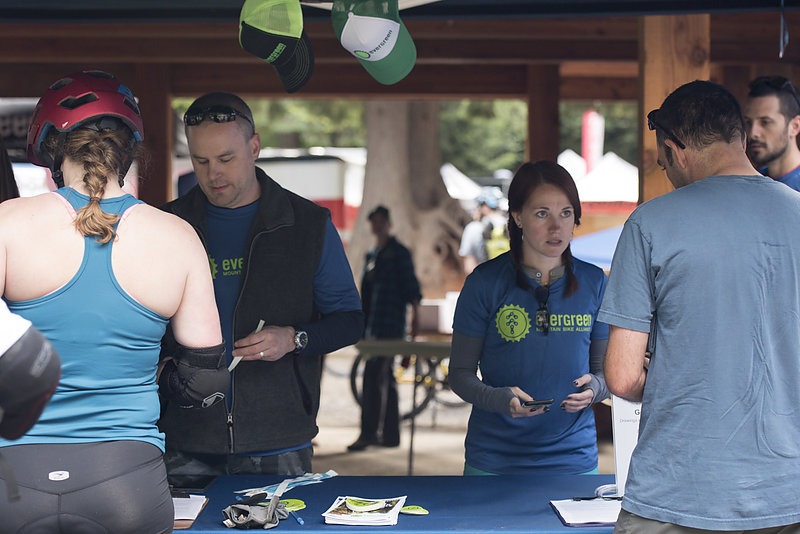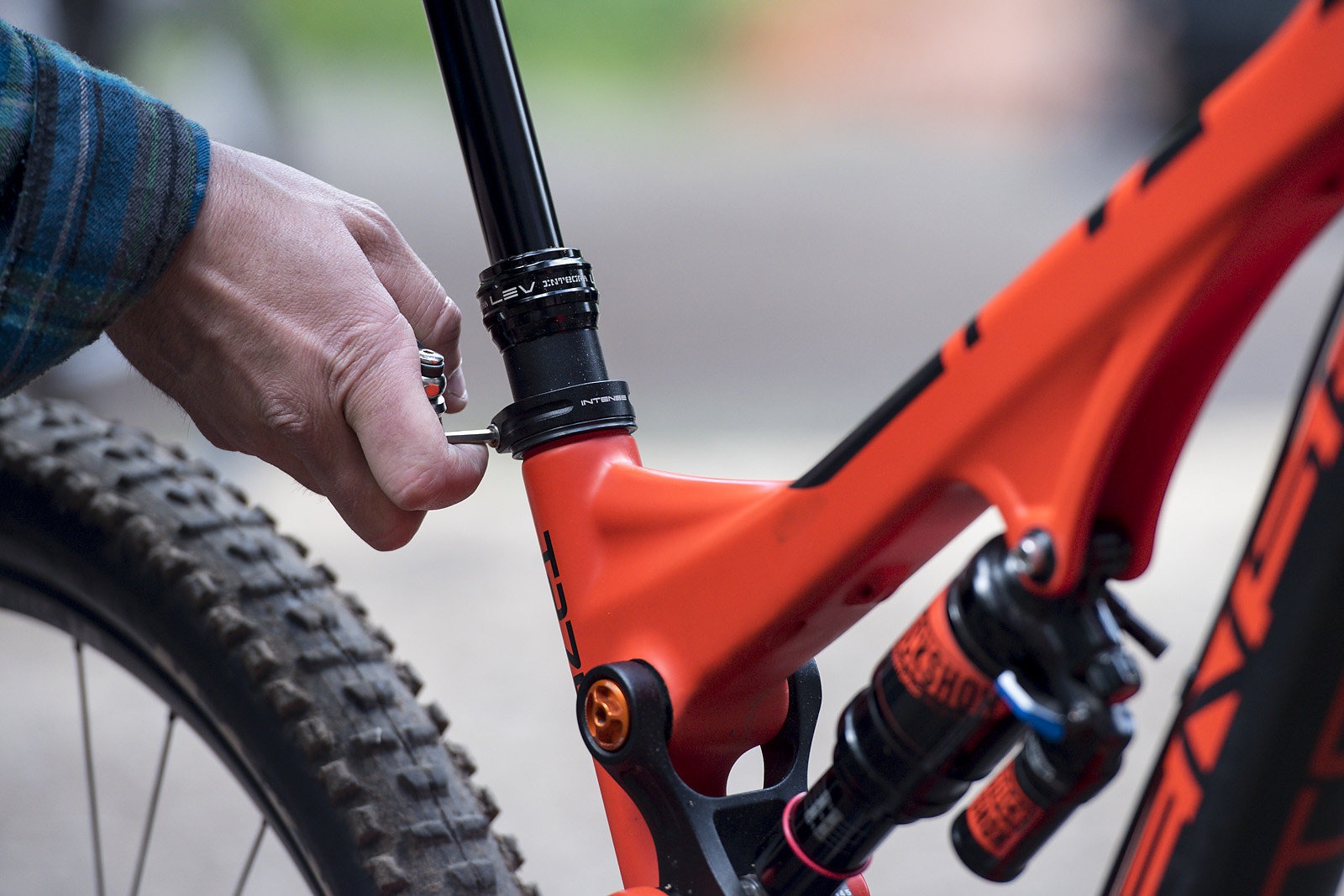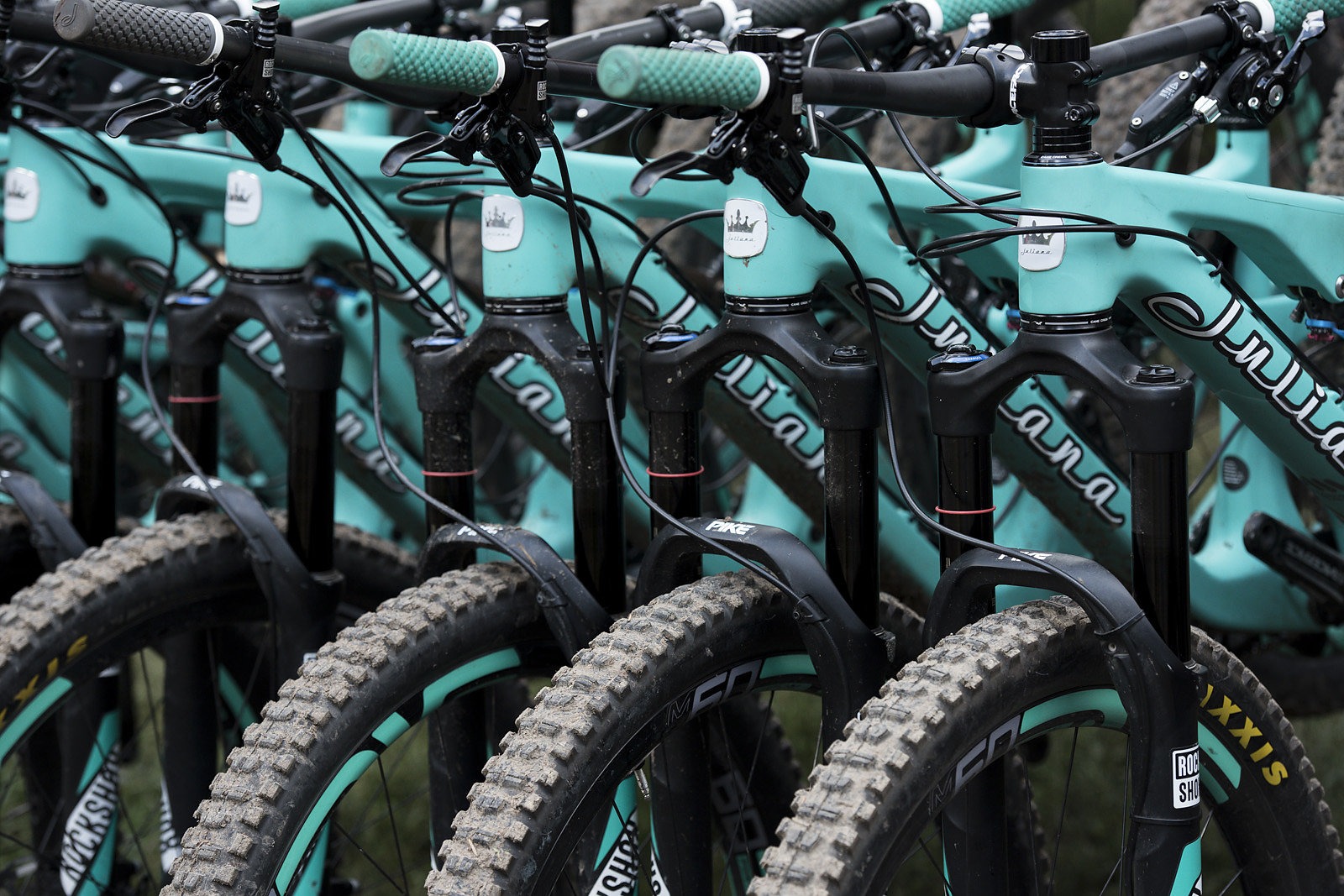 The central clearing also served as the hub for demos, raffles and food, where the Evergreen Skills Team offered guided rides and skills clinics for kids. The weekend also included a Pump Track Challenge time trial and the Sweetlines' Jump Jam for kids could go head to head with each other.
With 15 bike brands present and holding demos, anyone in attendance was able to hop on the latest bikes and check out what ever wheel size, travel or geometry their heart desired. Riders from NW Trials wowed the crowds with wheelies, pedal hops and skinny rides, and a beer garden punctuated thirsty riders' sessions—once again proving mountain bikers love their beer.
Mountain biking has two schools of thought on perfect riding conditions and the weekend saw both with light rain on Saturday to tack up the trails and sunshine all day on Sunday that made for ideal conditions for the riders who were being introduced to the sport.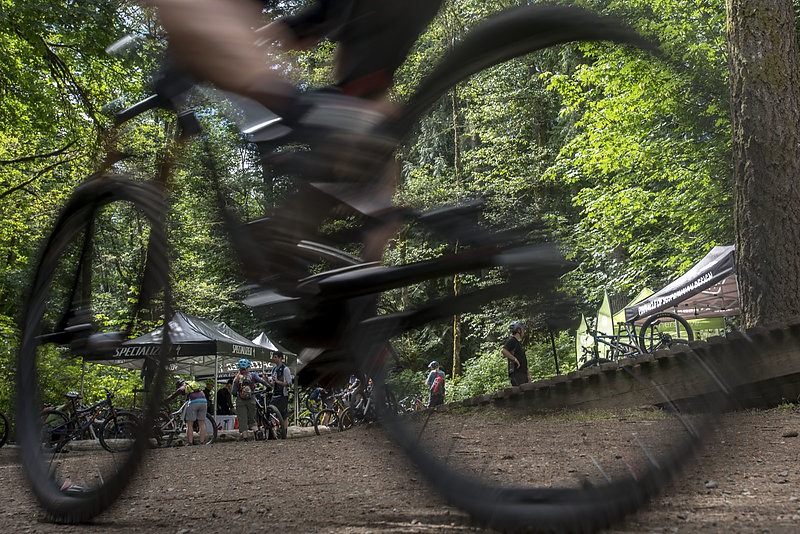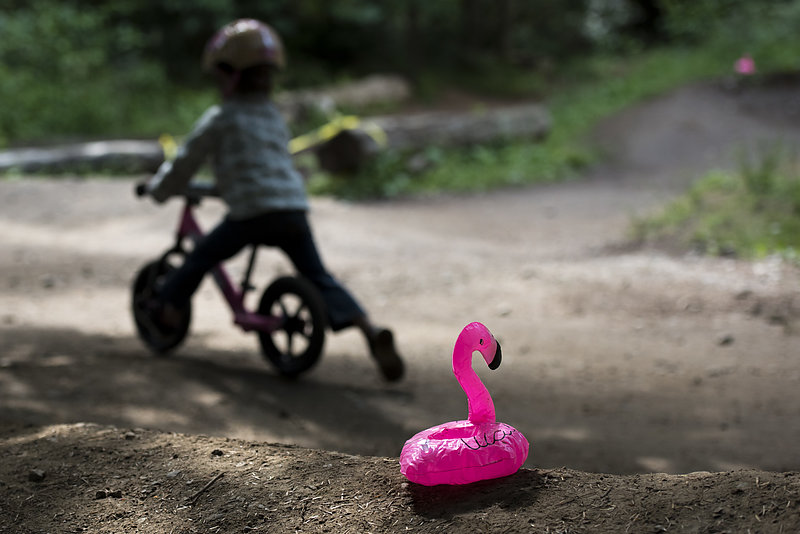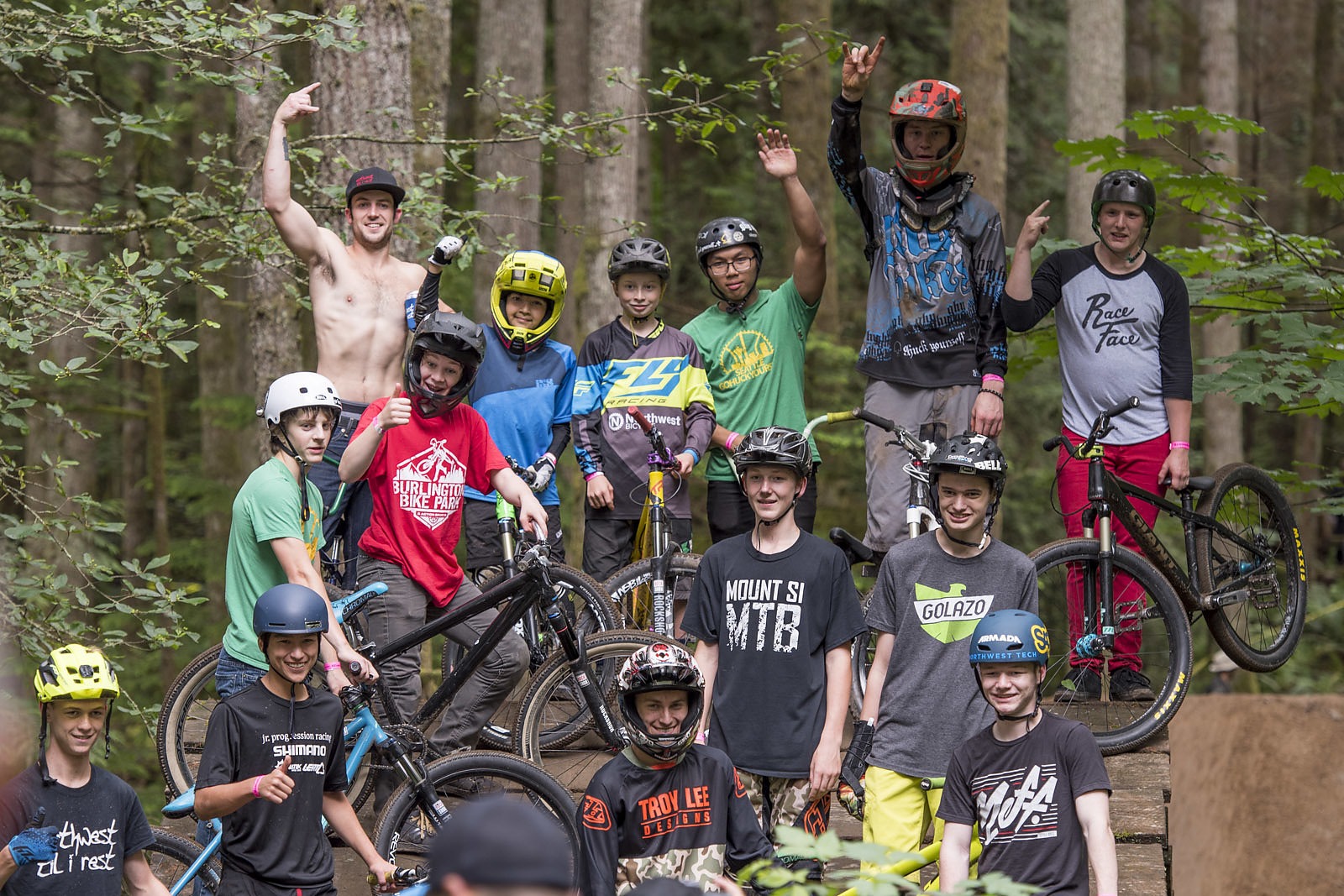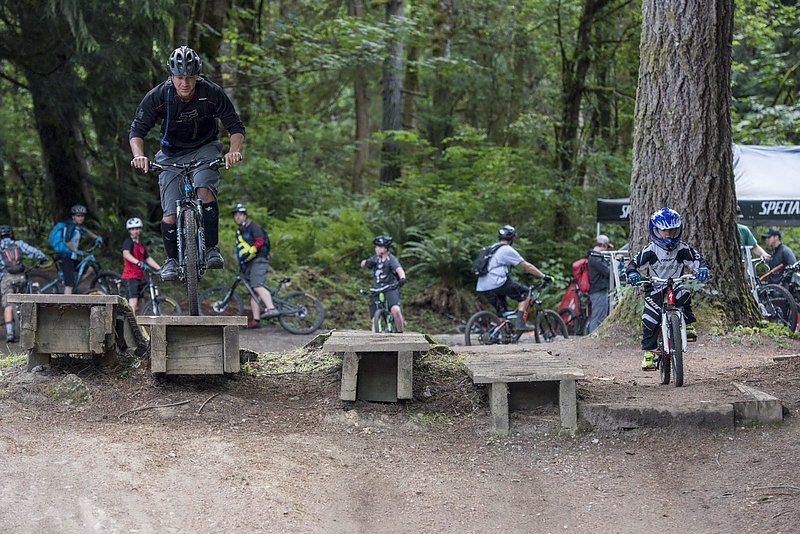 Pedalers and peddlers alike were smiling all weekend, a completely justified response to the quality of the Evergreen Mountain Bike Alliance's trails and festivities. The event's atmosphere buzzed with the happy, welcoming vibe that is so characteristic of the mountain biking community—the stoke was alive and well this weekend in the woods of Issaquah. Besides simply providing good times, the weekend raised funds for the Alliance to build more great trails and continue helping people of all ages get hooked on bikes.
I spent the weekend meeting awesome people who share my love of bikes and watched as others were welcomed into our community. It was remarkable to see kids, just like that little girl dropping in for the first time, who were nervous going downhill in the morning gaining the confidence to lean into a corner or hit a foot drop by the time they left in the afternoon.