Driver of Change Hansi Johnson and a Midwest Revival
In the outdoor world, there are certain places that can be referred to as "centers of the universe."
I don't mean the industry or media hubs; these unlikely spots, free from the glam or flash of "the scene" but full of passion and energy, are the grease between the shinier cogs of the sport: pure, concentrated culture (usually mixed with some microbrew and muddy trail work).
Hansi Johnson is one of those centers, personified.
The first time I worked with Hansi, on a story about winter fat-bike-packing on Duluth's frozen rivers, I had never met the guy, and yet I already felt like I knew him. I had heard about him during a bike trip to Pisgah National Forest; during a ski trip to Vancouver Island; while doing a story in Helena; and most randomly, from my uncle in Duluth, Hansi's hometown.
Each had met Hansi through the city's many outdoor pursuits, mostly through mountain biking but also Nordic racing, hunting and downhill skiing. What made Hansi a "center" of each interaction, however, was what they all remembered: his vibrancy, energy and absolute love for all things outside. It's a combination that has—although he'll never tell you this—put Hansi on the map as one of the most notable and passionate people in the sport, and in the process reshaped his hometown…and the mountain bike culture of the Midwest in general.
"When you look at Midwest mountain biking pre-Hansi, there was decent riding to be had, but as far as reaching its potential it wasn't much better than anything else," says Adam Sundberg, former chairman of Duluth's COGGS cycling club. "Then IMBA hired Hansi, and suddenly all these clubs were using the best advocacy practices and the trails were getting expanded. And he was the guy pointing everybody in that direction."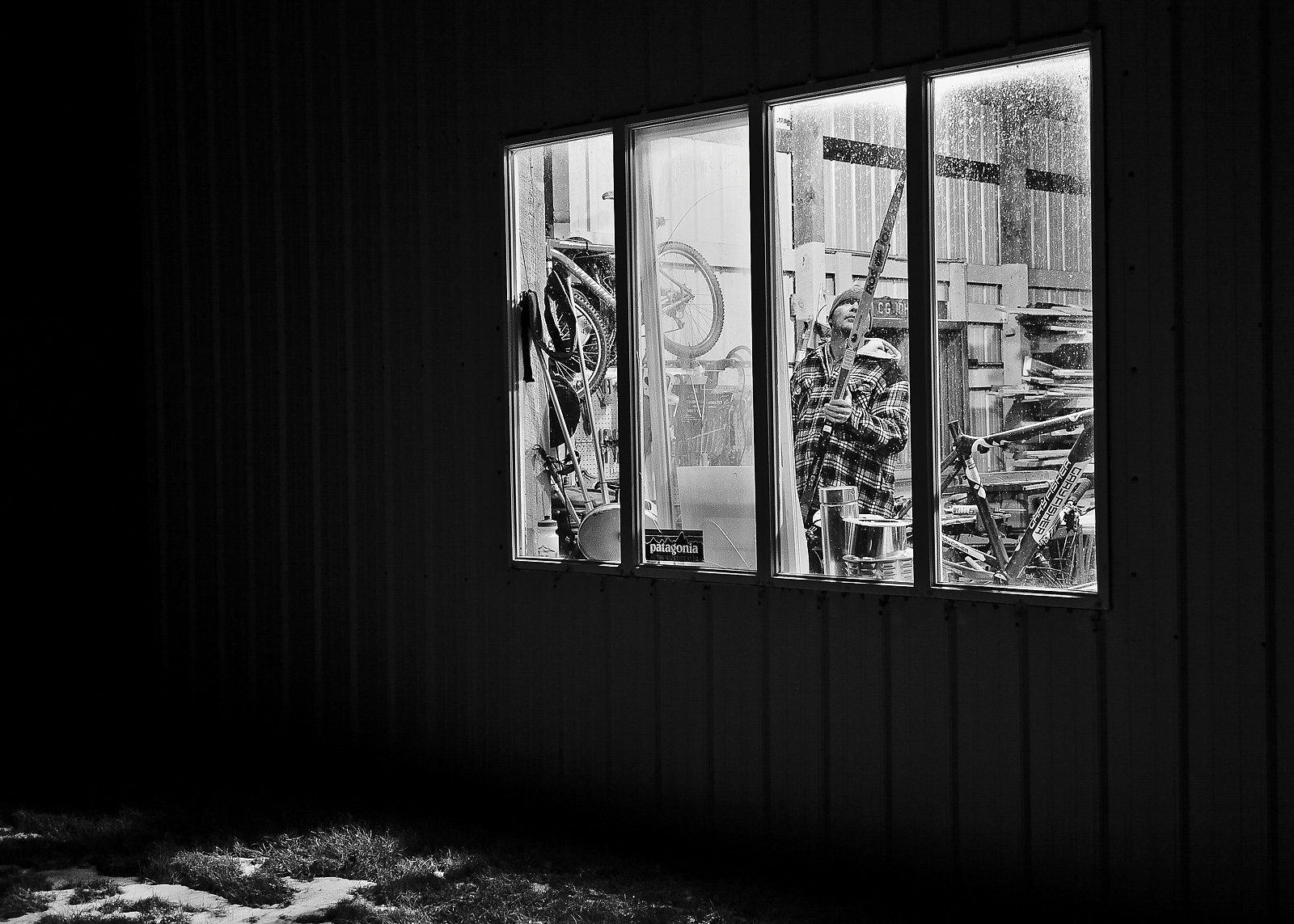 It was canoes that doomed Hansi to a life outside.
Growing up in Winona, a small farm town in southern Minnesota, didn't present too many opportunities for an outdoor advocate, but there was one: Wenonah Canoe, a world-renowned canoe builder. As a friend of the owner's family, Hansi started working for the company, and soon he was doing everything from manufacturing to sales to traveling as a sponsored canoe racer, all over North America and even Europe.
"A lot of my friends from Winona didn't have that exposure," Hansi says. "It was beer bottles and roosting cornfields in the farm truck. It was weird; I grew up in a small farm town, but that set me on a path into the outdoor world. I kind of joke about it, how that exposure early on cursed me for life. I didn't have a chance after that."
While he, his brother and a few friends owned mountain bikes (they bailed hay for an entire summer to buy fully rigid Schwinns), there weren't many trails in the area and, and biking was just a hobby and cross training tool for early teenage Hansi.
"A buddy of mine told me about these 'mountain' bikes, and said, 'You can just ride anywhere,'" Hansi says. "We took it at sticker price—it says we can ride anywhere, so let's ride anywhere. We finally bought them, and then within days promptly destroyed them. But we loved it."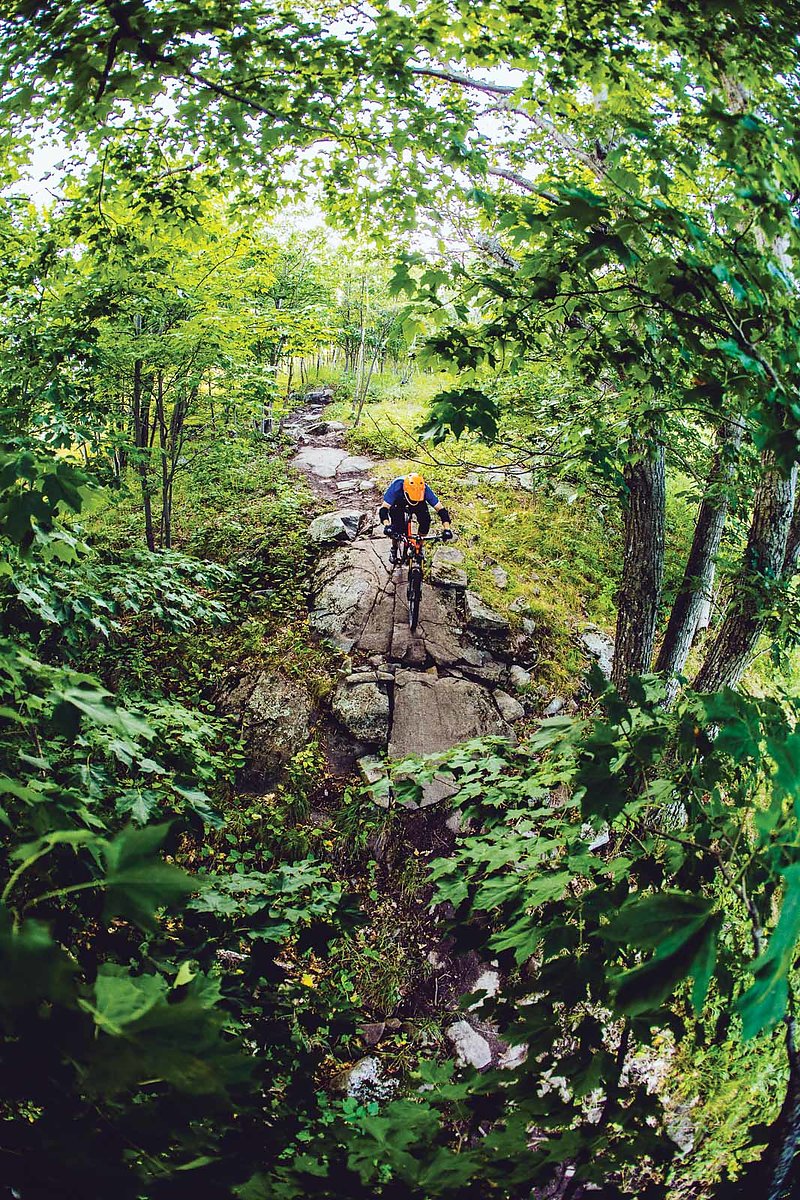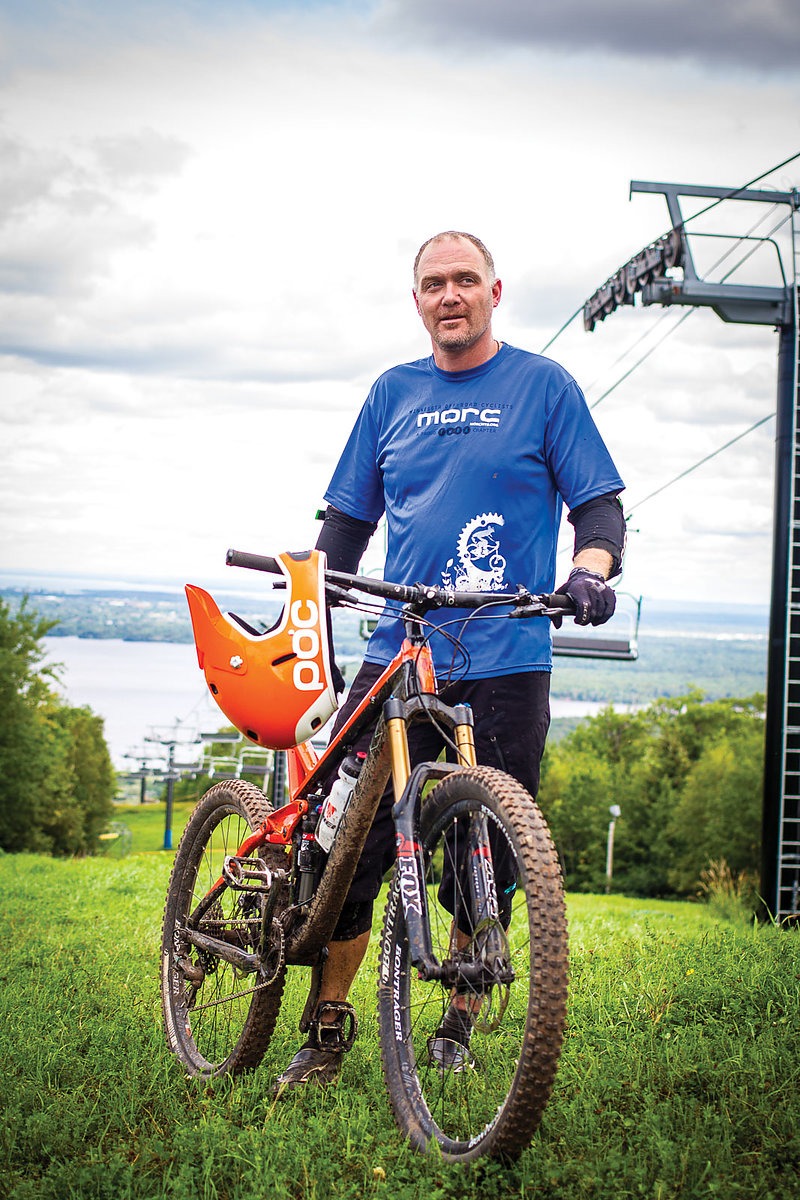 Bikes and outdoor advocacy, however, would have to wait. Through his canoe racing, he began to get into Nordic racing as cross training, and from Nordic it was an easy transition to telemark and then backcountry skiing. After high school he moved to Madison, WI for school, where he continued to work in the canoe industry. But, like many outdoor-oriented Midwesterners, the American West was calling, and after graduation he landed as a ski bum in Big Sky, MT, skiing every day.
It was in Big Sky, through his paddling connections, that he met some influential figures in the ski industry, including the founder of Garmont ski boots, John Schweitzer. That led to a position in Vermont for Garmont, then a gig as an independent sales rep for a plethora of different brands, and eventually in-house position with Patagonia…which unexpectedly led to a glimpse into his future.
"The work with Patagonia was probably the first place I saw things from an advocacy point of view, where it was like, 'I'm not just selling stuff. I'm also selling a lifestyle and a concept,' Hansi says. "With that I started to dance with the idea of conservation a little more seriously, and open space and how it was being used. That never left me."
Hansi worked for Patagonia for the next four years, which took him back to the Midwest as a rep, and then for a few other brands after that. But the advocacy bug had awakened, and he began looking for a chance to leave the industry and step into the advocacy world.
That chance came when Hansi had a chance encounter with the president of IMBA, Mike Van Abel, at a trade show. It was a short meeting, but one that made an impact on Van Abel; when IMBA enacted regional director program in 2009 and needed staff, he brought in Hansi to fill one of the five positions.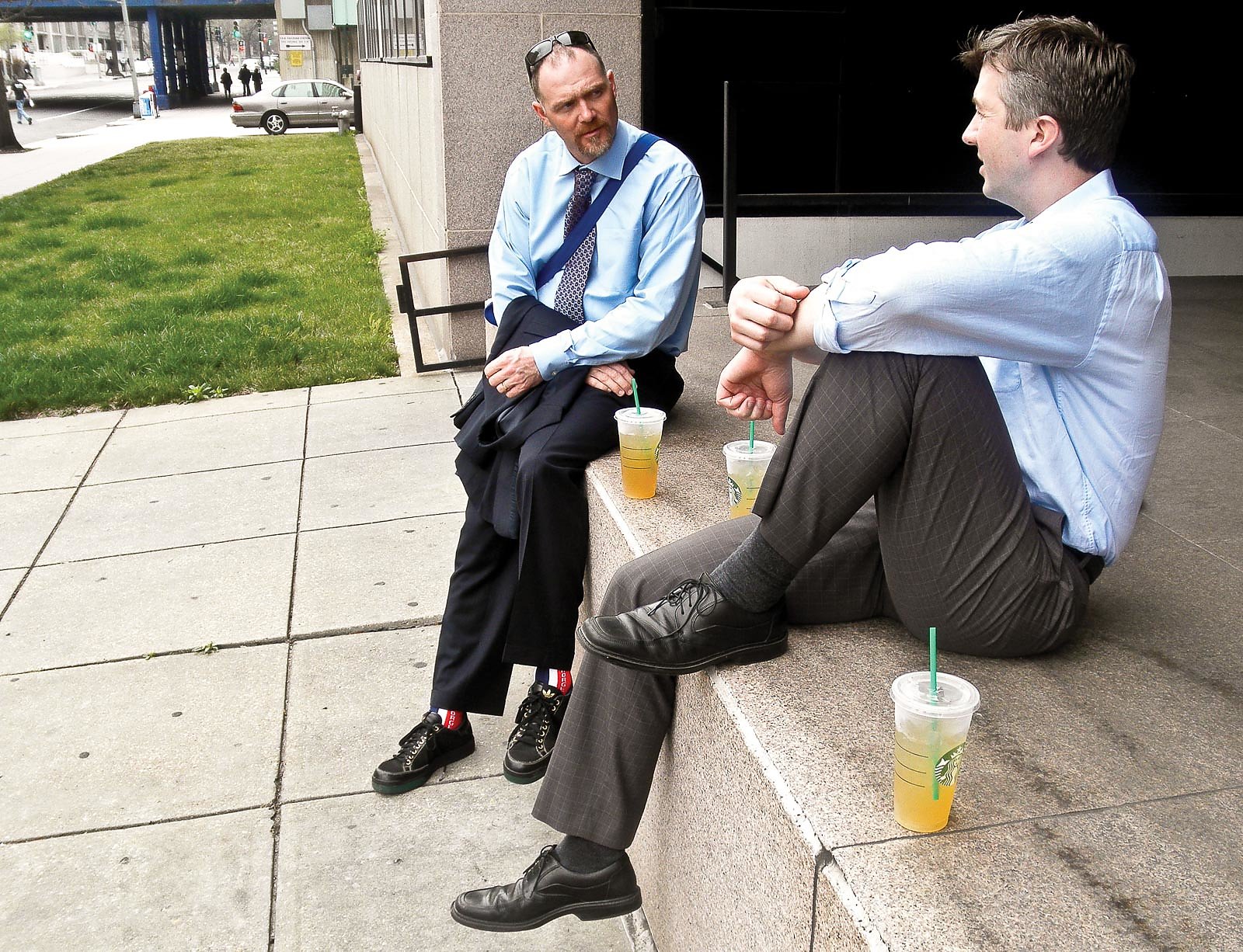 He wasted no time making it his thing. Hansi's previous focuses may have been skiing and paddling, but during his years as a traveling sales rep he'd been bringing his mountain bike along and riding all over New England and much of the Midwest. While there were decent spots to ride—Minneapolis's Cuyuna trail system was the first IMBA ride center in the world—and some visionaries who understood the area's potential, there was little effort or funds being put towards bringing it to reality. Most spots lacked even signage, much less a reputation for good riding, even if it was deserved.
"With IMBA, I realized early on that a lot of these clubs weren't talking with each other," Hansi says. "For example, when Aaron Rodgers started to use a machine to build flow trail up in Copper Harbor, a lot of the people in Madison or Minneapolis or Milwaukee had no idea what that was."
And so, in a position with no job description, Hansi and the other regional directors began to connect the dots. They were determined to shake the Midwest's "fly over states" stigma and bring that potential to life. Hansi had often heard people saying there wasn't anything to do locally, instead driving to Moab or Colorado. Meanwhile, the incredible riding on Michigan's Upper Peninsula or in parts of Minnesota or Wisconsin continued to remain in the shadows. But now Hansi was in a position to do something about it. "I started almost being more evangelical," he says.
Don Ness was another Midwest evangelist. The former mayor of Duluth is known across the country for his progressive policies that helped remake what was known as a struggling Rust Belt town into a core cultural center in the Midwest. In 2014, against towns like Bozeman and Asheville, it even won the "Best Town Ever" title from Outside Magazine.
Ness met Hansi in the late '90s, through Duluth's burgeoning music scene, but didn't begin working with him until shortly after Ness became mayor in 2009. From the beginning, two like-minded Duluthians worked extremely well together: a policy maker and a bike nut with a shared vision and the means to make things happen, especially after Ness was able to pass a recreation and tourism tax that injected $20 million into outdoor enhancement projects.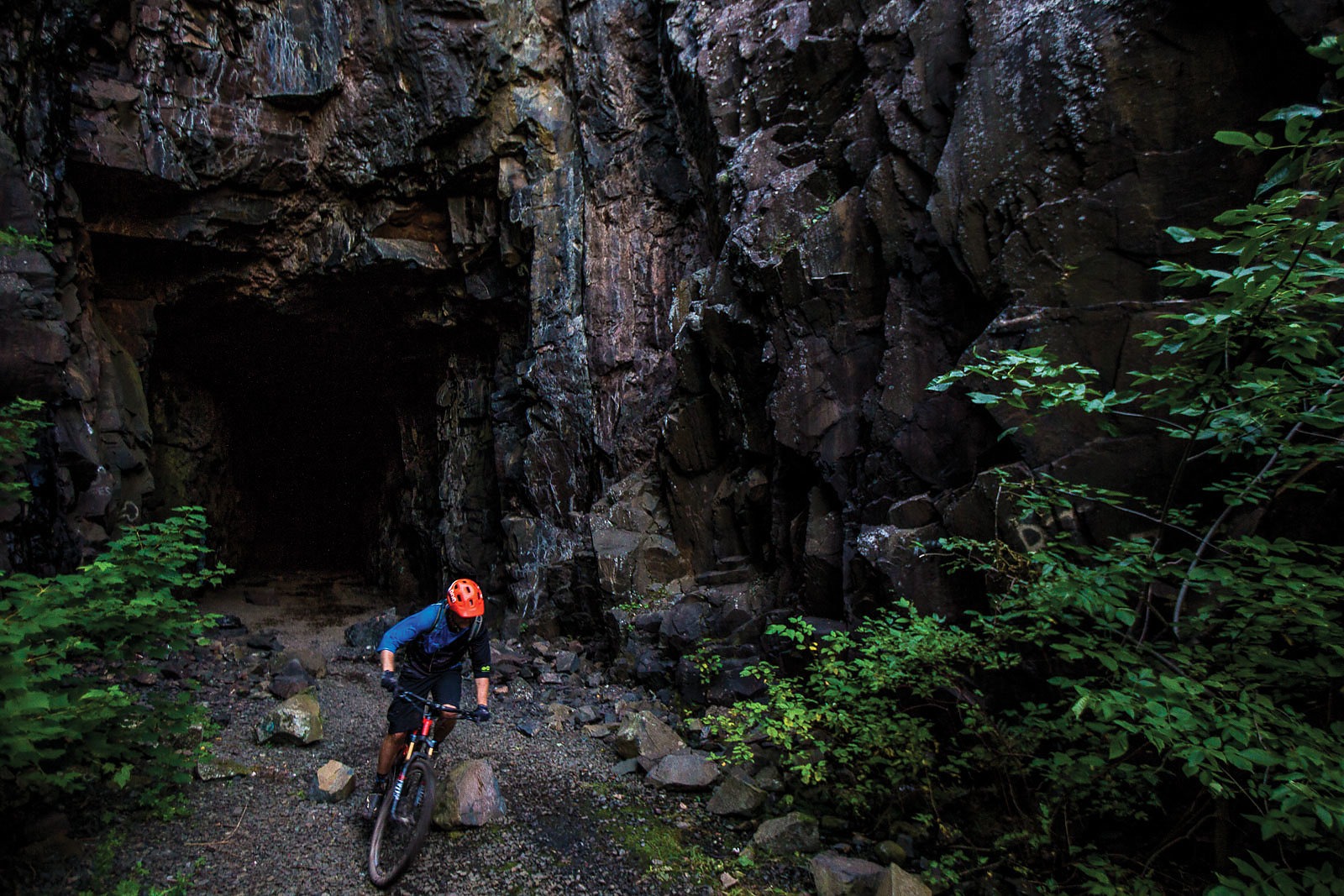 The efforts of Duluth's outdoor and (craft-brewing scene) were becoming a significant part of the economy and reputation. But, although he puts most of the credit on the feet of IMBA, local bike groups and involved community members, Ness isn't afraid to praise Hansi's vision and ability to get things done.
"There are 100 reasons not to do these things, and only one reason to do them," says Ness. "It's great to give speeches and talk more broadly about quality of life or the importance of recreation, but unless you can translate that into physical change, into concrete offerings for the community—and into tangible economic benefits as a result—then it's all just debate and talk. Hansi has been a driver of change."
Hansi would spend five and a half years working for IMBA, advocating and growing mountain biking in the Midwest with the vigor that has become his trademark. IMBA upped Cuyuna to a bronze-level status, and the Midwest now has five IMBA ride centers. And although he brushes it off, Hansi was one of the most influential figures behind the curtain of leadership.
Still, in the words of Tommy Boy's Big Bob Callahan, if you ain't growing you're dying, and two years ago Hansi stepped into another newly created position: Director of Recreational Lands with the Minnesota Land Trust. Where the IMBA position was about uniting trail systems and bike clubs, his role with the Land Trust is conservation, preserving open spaces in Duluth to further enhance its already growing reputation for recreation. As for this position's job description? Well, that was largely up to Hansi.
"Even with the IMBA regional director job, no one had done that job before, so when they initially hired the five of us a lot of our early meetings were like, 'Who are we and what are we doing? What are we creating? What are our goals and aspirations?' Hansi says. "This job is a similar thing. I've definitely been breaking a lot of ground, both in that old job and in this new job."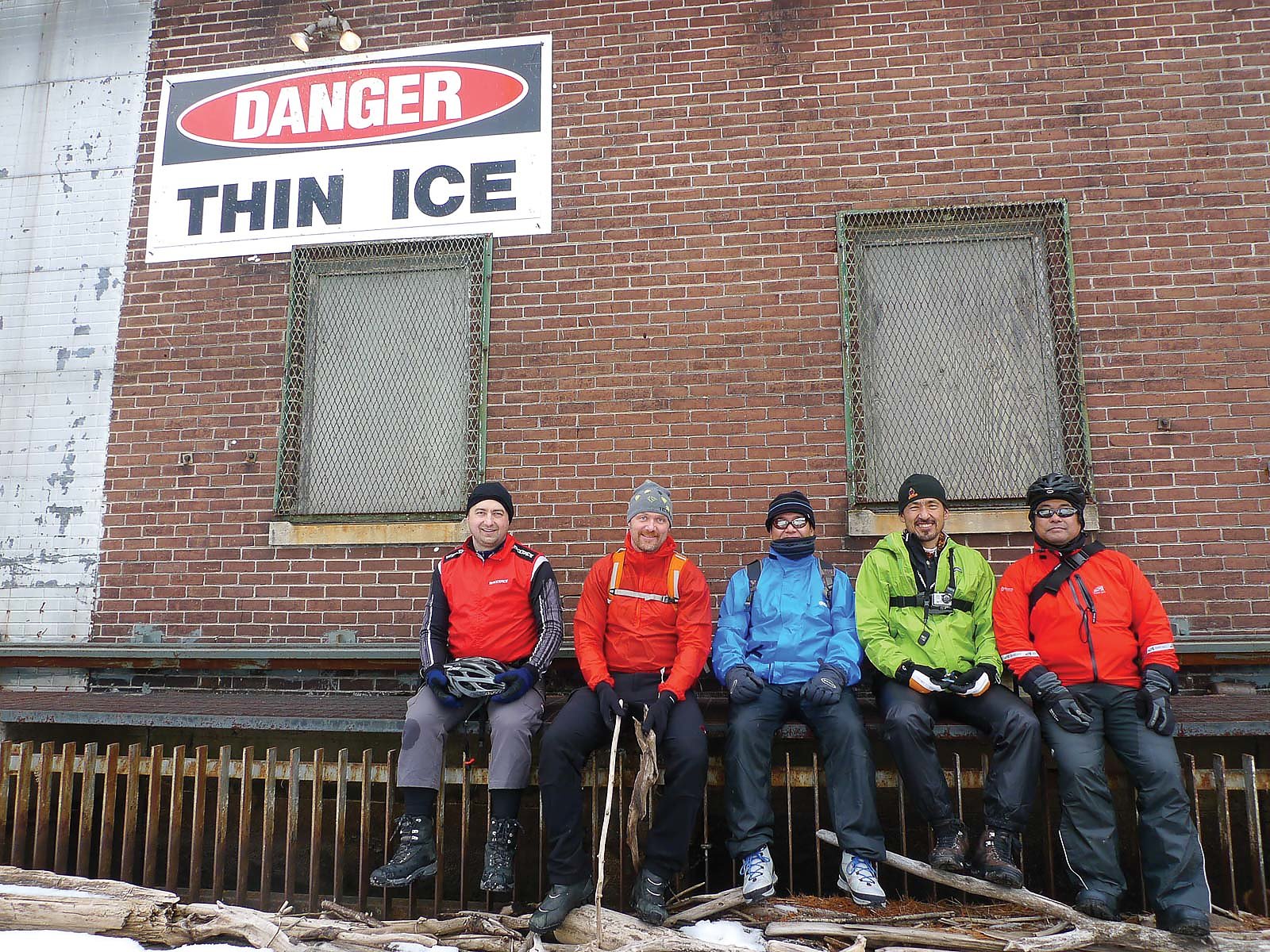 Most recently the city began the Duluth Traverse. An idea that started between Hansi and Ness in 2008 over beers at a pub, it's now a massive effort to link Duluth's open spaces into an interconnected, city-supported and sanctioned, 100-mile trail system, something nearly unprecedented in North America, much less the Midwest. It's still a work in progress, but vision continues on through the efforts of COGGS and the Land Trust.
It's an investment into which Ness, the local government and Hansi have dove in fully, and with the increased tourism and their status as an outdoor hotspot Duluth is starting to see a direct return on that investment—as is the larger Midwest in general. "I'm very proud of everything we've done with mountain biking Duluth, but I would say it's even more broad for me," Hansi says. "To see what Copper Harbor and Cuyuna and the Upper Peninsula have done—the wholes area in general—that's pretty awesome"
On that larger scale, both Hansi and Ness have seen recreation—and mountain biking—change the conversation about the Midwest, both internally and internationally and both leisurely and economically. In an area plagued by failing logging and mining towns and beset by vicious weather, you don't win world-wide accolades for no reason.
"All the sudden people aren't apologizing for the place or for living here," Hansi says. "They are actually talking it up, and often our trails come out as the example. This is coming from me, but the one thing that strikes me after seeing the success of mountain biking is that it's actually a tool for change. It helped change the mindset, as far as our community is concerned, and I see it in Copper Harbor and in Marquette and towns in Wisconsin. And it's much deeper to many of the communities that have embraced it. You actually see people getting proud."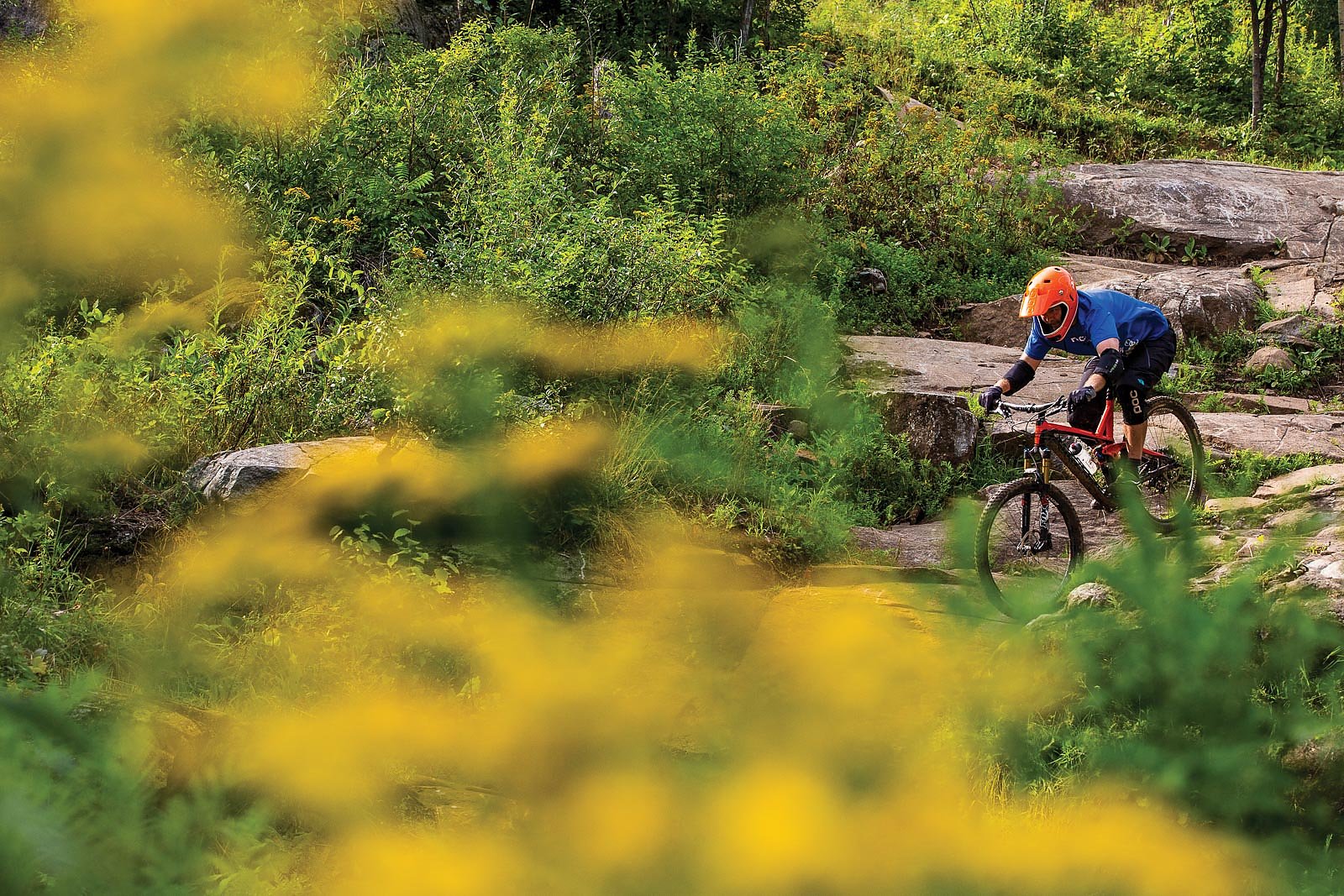 Becoming a "center of the universe" requires action more than any stunning geography; it requires a community that believes in what their home has to offer enough to bring that to life. It is always a group effort, just as the Midwest's surprising transformation, but sometimes it takes an individual to keep the conversation moving…even if they won't take credit.
"We've changed how people talk about Midwest mountain biking, that's for sure," Hansi says. "I'm proud of everything that happened with IMBA, and it wasn't just me at all; it was teamwork between stalwart advocates in each area. Together we brought Midwest mountain biking into the modern world and into the conversation, as a place worth visiting, or a place to come and live and be part of. I think that's what I'm most proud of."
Hansi continues to grow his talents, most recently as a photographer. What started as a way to show different bike clubs what was going on outside their communities has mushroomed into a full-on part of his job description with the Trust, and his blog—www.universalklister.blogspot.com—is a testament to his ability at capturing his numerous and varied pursuits. And while those pursuits may seem like just a good time, combined with his work ethic they've affected his reputation on the policy level as well.
"I think he's somebody who lives the experience," Ness says of Hansi. "He's not somebody who's in a desk pontificating from a concept standpoint. He's going out and having those adventures and having those experiences firsthand, and I think that gives him a ton of credibility with the user groups and policy makers and funders. And when he does come up against barriers, he's so passionate about what he's doing that he's willing to roll up his sleeves and get into the weeds to make it happen."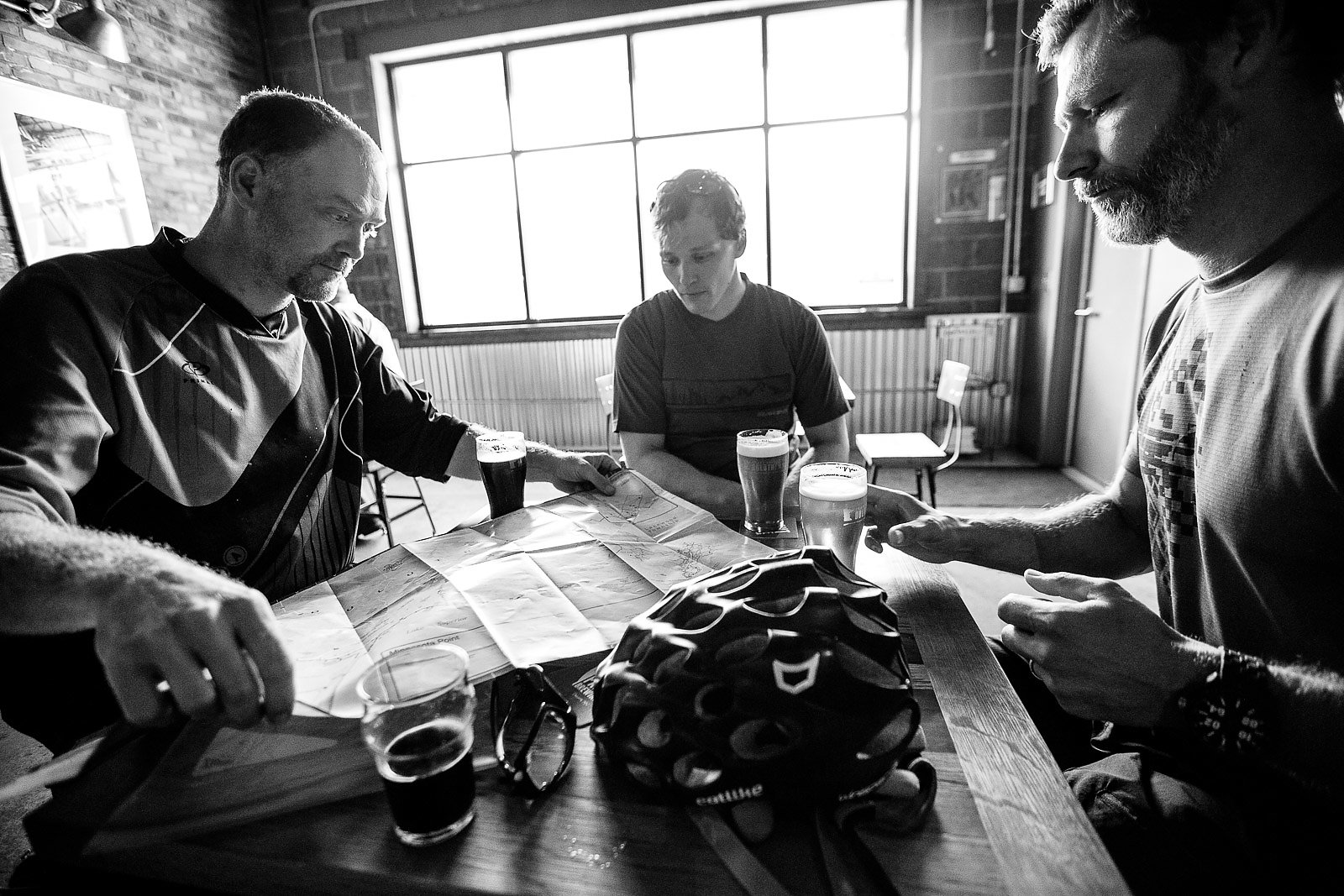 And make it happen, Duluth has. The city has multiple four-to-five class rivers running through town, sea kayaking, kite boarding and even surfing on Lake Superior. Most recently the city purchased an abandoned quarry, converting it into an artificial ice-climbing center, and is arguably the spark behind the recent fat-bike boom. Hansi's life is—and has always been—a reflection of that dream, from bike-accessed hunting, trips to Norway for Nordic ski racing, and frozen-lake bike-packing, to name just a few.
"He goes places that you wouldn't go on your own," says Paul Ziegle of Surly Bikes, "takes you places you would never discover on your own. He finds them because he's always outdoors looking for them. I think it's from his youth, trying to go places other people weren't and spend his whole days out in the woods. I think that's just the way he lives."
And as for what's next for Hansi? Whatever it is, whatever the next achievement, there's one thing that's for sure: It won't happen from behind a desk.
"For me, being outside is the number one goal, regardless of what it is," Hansi says. "A bike or some skis or a pair of running shoes or hiking boots, those are tools to make that happen. Going out and doing something fun and adventurous, whether it's in the Midwest or some exotic location—that's the goal."
Driver of Change, as seen in Freehub Magazine
Issue 7.1