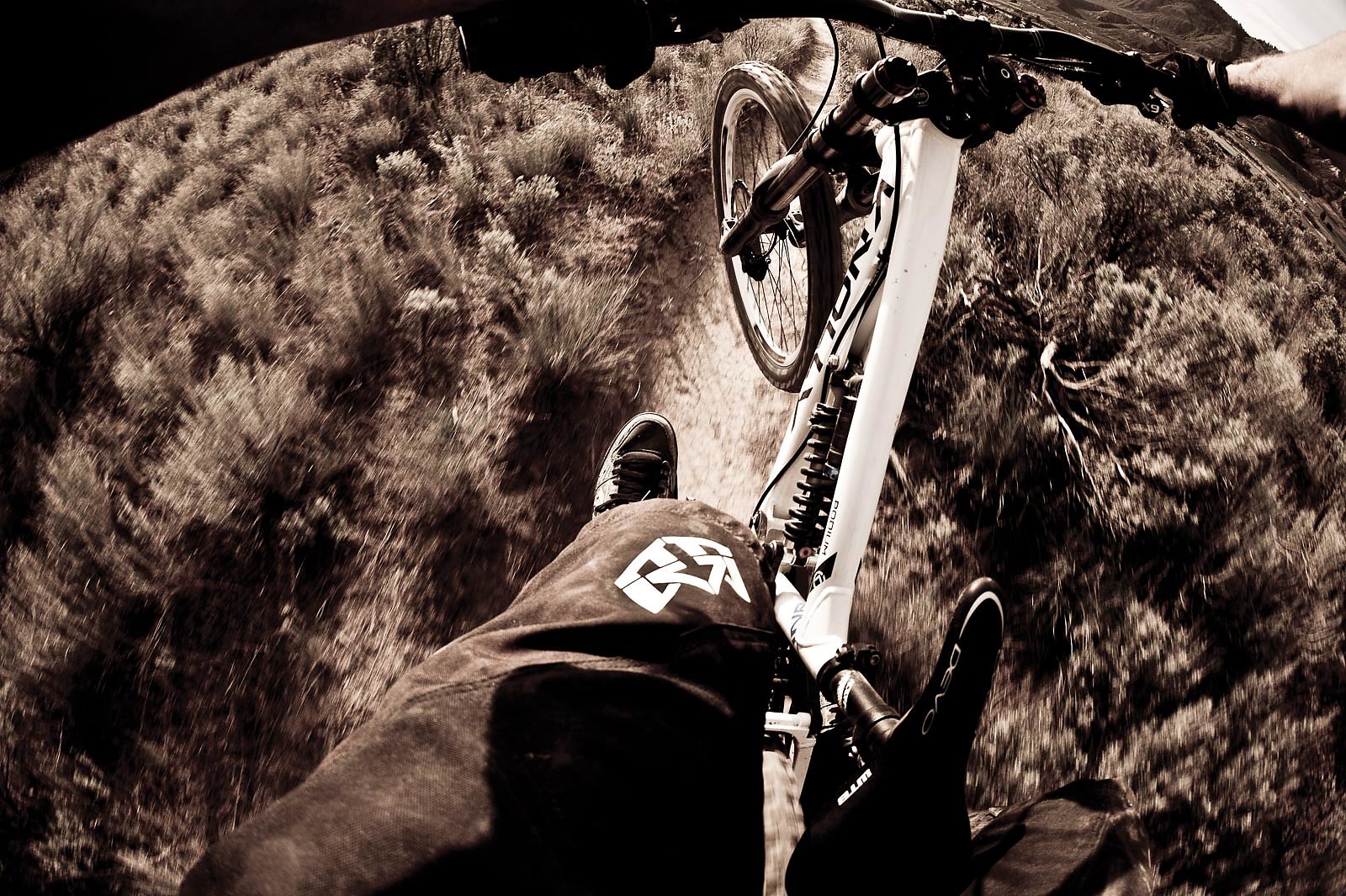 Driven by Dirt - The Natural Niche of Knolly Bikes
Noel Buckley didn't plan to start a bike company.
In 2002, he had a well-paying job as an engineering physicist, ample time to ride and access to Vancouver, B.C.'s North Shore on a daily basis. But, after creating a custom freeride frame while injured that year, momentum took over. A decade later, he is the owner and creative mastermind behind Knolly Bikes, a Vancouver-based company dedicated to creating high-end designs for discerning riders: riders who have a clear idea of what they want in a bike.
To understand Knolly is to understand Noel—the bikes which bear his name are a product of his unique path to the mountain bike industry, and ultimately, his love of the sport.
Born and raised in North Delta, B.C., Noel began riding in the late 80s on a Kuwahara Mt Shasta, handed down from a parent's friend who had won it in a raffle. He began rallying a gorge behind his high school with a few friends, before moving up to his first serious bike in 1992, a Rocky Mountain Equipe. He was studying physics and physical geography at the University of British Columbia, spending summers in the Canadian north and winters in the classroom and on the quickly growing trail network on the North Shore. Upon graduation in 1996, Noel stayed in Vancouver and he rode—a lot.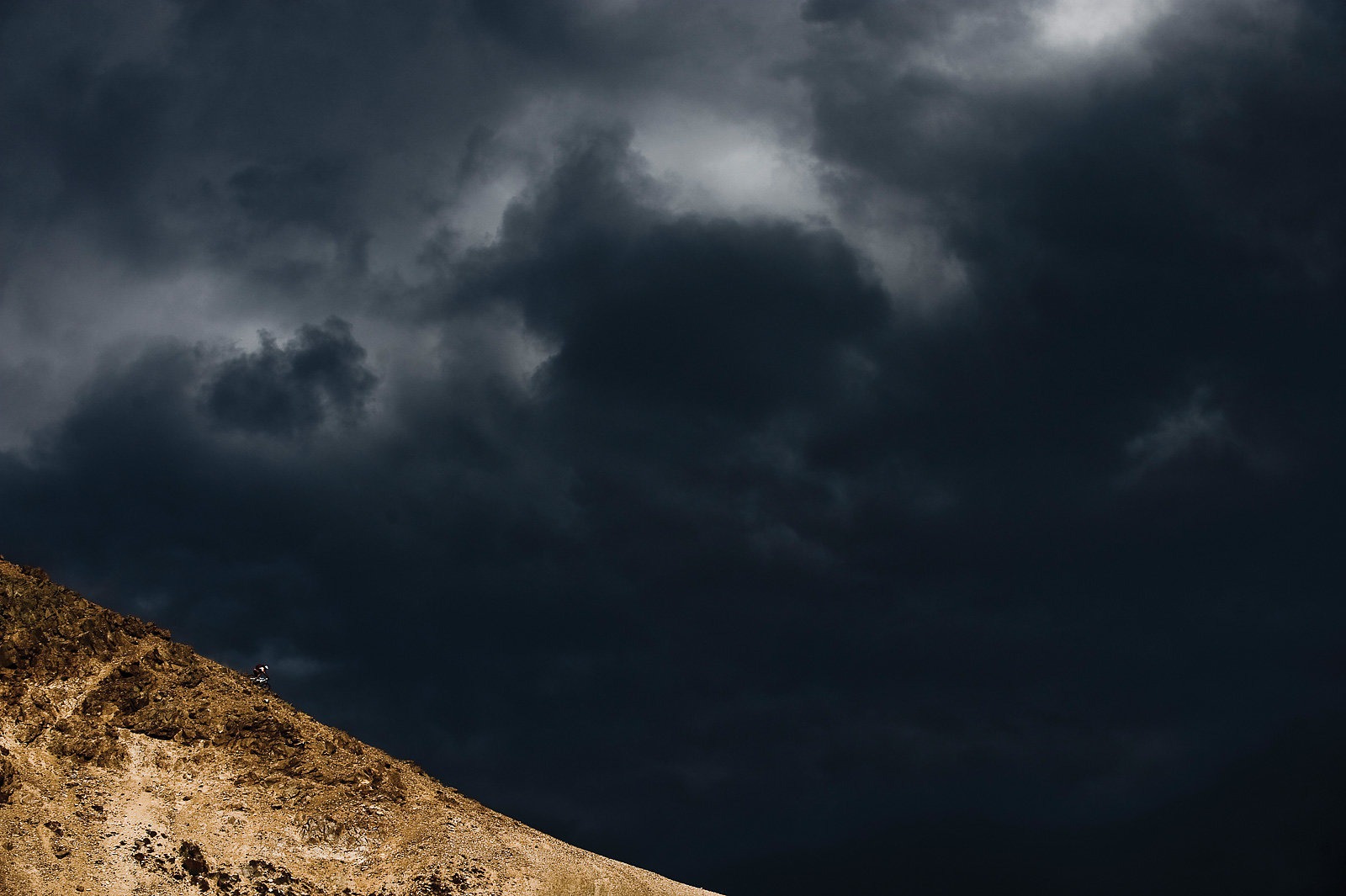 "While in university, I got a job in a high-end machine shop, which was run by a talented Swiss guy," Noel says. "Basically, I started by drilling holes for seven bucks an hour, but it helped pay the bills while in school and taught me a lot about manufacturing. When I graduated, I was able to get a job with one of the machine shop's customers who was making high-tech laser scanners for the forest industry with proprietary technology. There, I learned what was truly important: reliability and performance. It was a very transparent business model with great product. Seeing how this company was operated was a cornerstone that Knolly was founded upon."
He also had a commuter bike and found himself in the saddle close to 250 days a year. After six years, he moved to a company in the hydrogen fuel cell industry and began to travel the country with regularity, which limited the number of days he could ride. However, Noel had cash flow and little obligations outside of work—this meant the ability to steadily upgrade his bikes as new technologies emerged and the liquidity to do pretty much whatever he pleased, including the famed "Disneyland" heli drops in Brittania Beach. Indeed, Noel was rolling at the forefront of the growing B.C. freeride scene.
"By '99, we were doing heli drops every second or third weekend—we did something like a dozen drops over two summers," Noel says. "I had been through a couple frames and we were taking existing bikes beyond what they were designed to do. In 2000, I bought my first big travel bike, a Brodie 8 Ball, and did my hardest riding. I also met Chris Glew [Knolly's Director of Marketing] at the time. There was Harookz, the photographer, who was 18 at the time, and we were all riding together. We were all just learning, everyone at the Shore, what you could jump and what you could hit. All of a sudden disc brakes, dual crown forks and 20 mm through-axle hubs made a lot of things possible."
During this time, Noel also began to tinker in the machine shop. "Before telescoping seat posts existed, I machined a seat post extension—essentially a sleeve that I could plug into the frame to climb up Fromme or Cypress or Seymour with a big travel bike. I also machined a bash guard. I could design it, and I wanted it, so I made it," he says.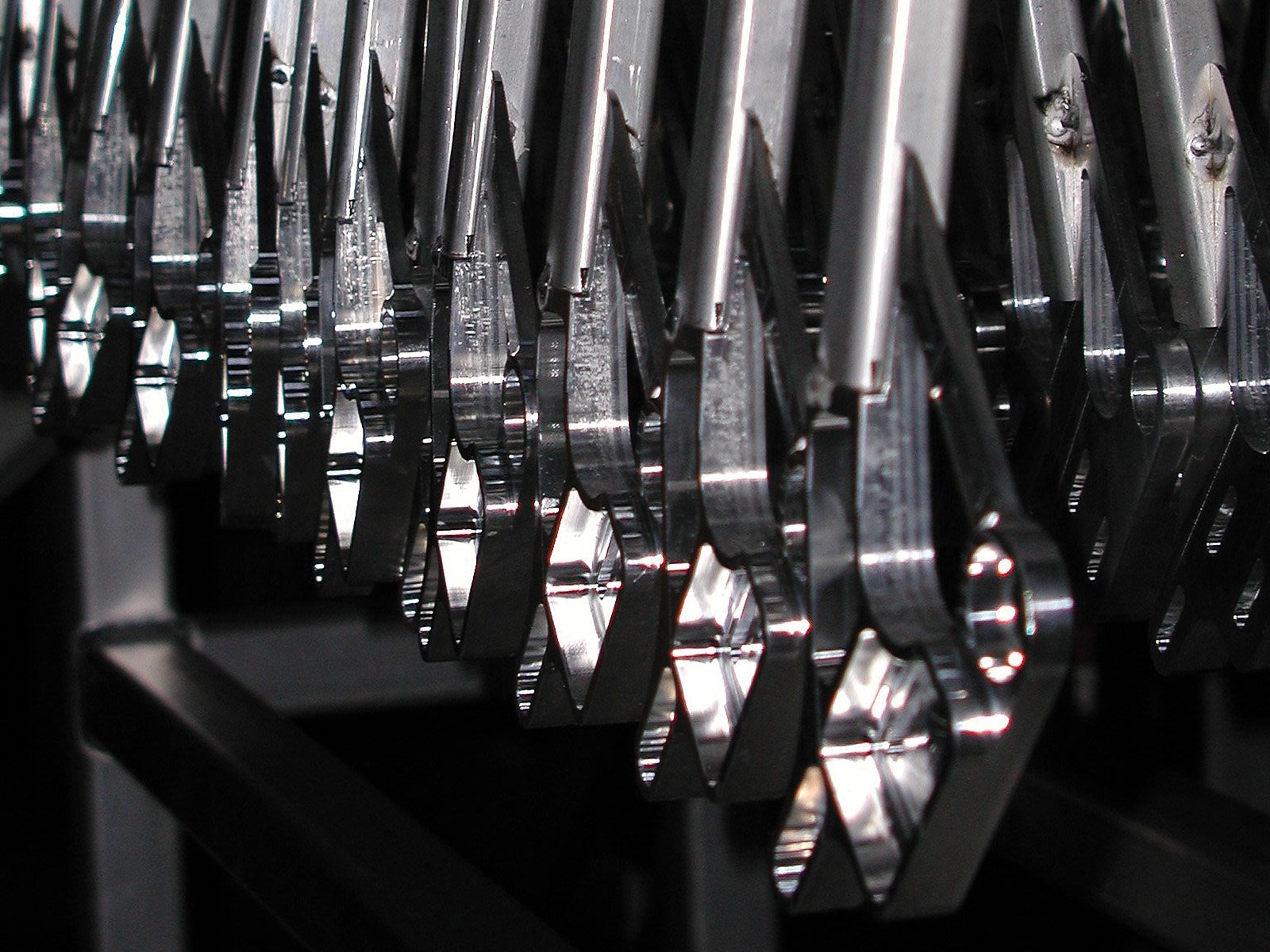 Then, a confluence of events led Noel to build a frame. In 2001, he bent his arm 45 degrees on Mt. Fromme. He had to get surgery and, when it didn't heal properly, two more surgeries, which basically kept him on the sidelines for two-and-a-half years. "That's when I began to think about designing a mountain bike, because none of the bikes were doing exactly what I wanted them to do," Noel says. "Being able to climb and pedal, but also descend technically—that started in 2002. After about 18 months of design and six revisions, I ended up with the very first version of the V-Tach frame. My friend Patrick, who owned the machine shop, said, 'Let's do it,' and we built parts for 10 frames.
"At this time it was purely personal motivation—I wanted to build one for myself, one for my wife, then a few for friends. For my first ride, I pedaled all the way up Fromme to Grouse Mountain on this bike that weighed about 45 pounds with a dual crown fork on the front. It was the second or third year of the World Cup and I wanted to show some friends who were up there. Then, I got to ride it down the fire road and hit some trails I knew very well. The suspension worked—it seemed to do exactly what I wanted it to do."
Noel lent those first 10 frames to some friends, tweaked the design a little bit more, and suddenly found himself with orders for 40 frames.
It was 2003, and he sold the frames for about $1,900—"I probably lost 10 grand of my own money," he says with a laugh—and by 2004, he had fulfilled his orders. The same year, the company he was working for met hard times and laid off many of its employees. The timing was right—the bikes had underground buzz and more frame requests were pouring in. From crisis came opportunity, and Noel incorporated Knolly Bikes as a business in late 2005.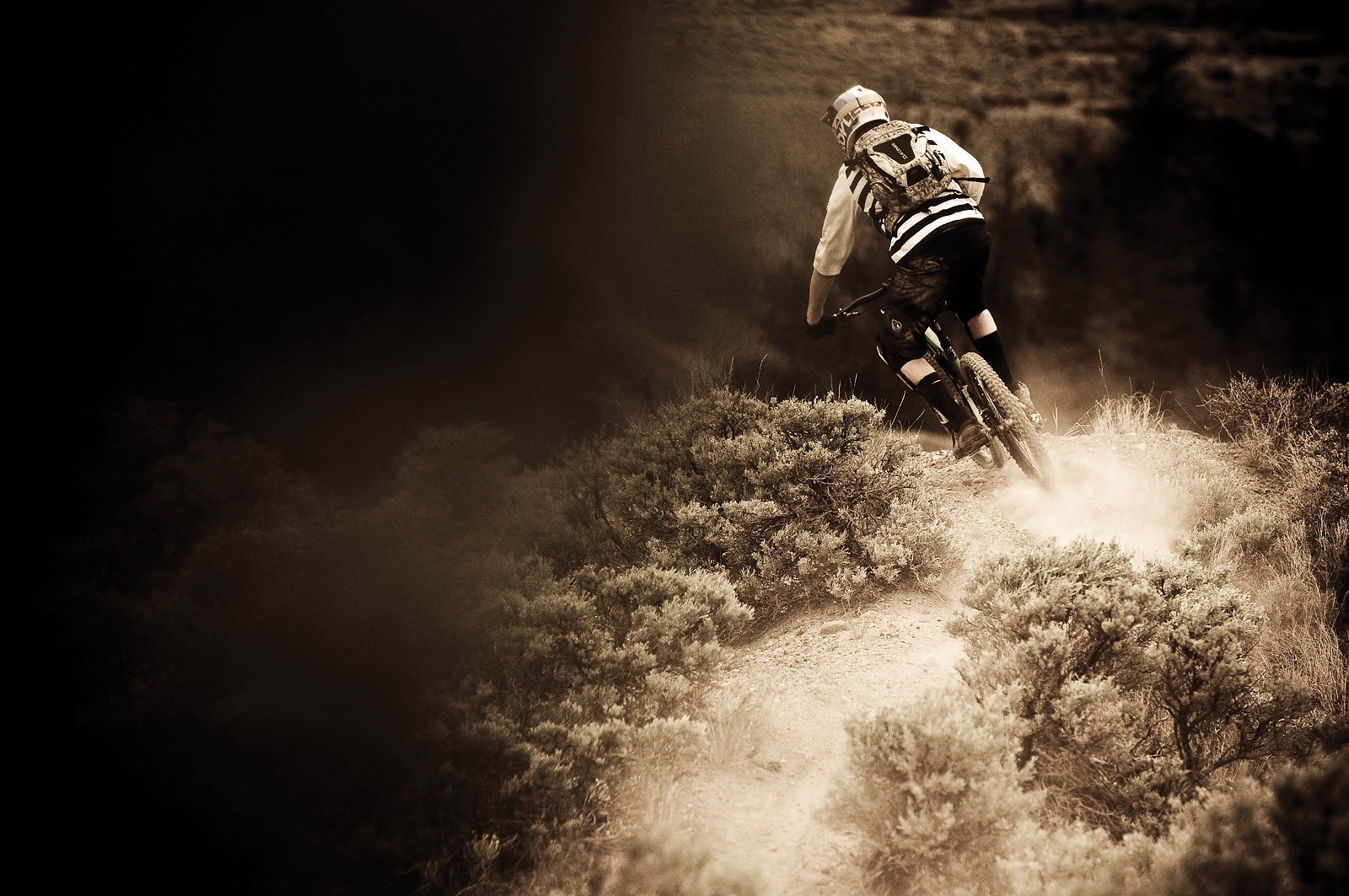 "Those first bikes in 2004 were called Knolly, mostly because it was my nickname, and, as dorky as it sounds, my MTBR.com handle," Noel says. "It has been a good name. It's not offensive, it's not sexist, it's not anything but us. But back then, we had no clue what we were doing business-wise: Knolly was never started as a business. It was just, 'Hey, let's build cool bikes for friends and I'll try not to lose my shirt doing it, and see what happens.'"
Through 2005, there was continued interest in the V-Tach. It was a very industrial-looking frame, but it was the right time for heavy-duty frames. Forks were big and burly—an 8-to-10 pound fork wasn't uncommon—and beefy frames didn't seem unreasonable. But what was unique with the V-Tach was that it pedaled really well for a 40-pound-plus bike. That same year there were 10 of them being raced, dual crowns and all, in a 67-kilometer crosscountry race in Squamish known as the "Test of Metal." In 2006, Noel built another 100 frames and they sold out quickly. At the same time, he began working on what he thought was an all-mountain design, known as the Delirium. "I realized there was no way this business would exist on a 12-pound freeride frame," Noel says. "The Delirium was introduced as a trail bike in 2006 and was designed for a 150 mm fork, although it became more of an aggressive all-mountain/freeride frame. Customers immediately started putting 180 mm single crown forks on it, but you could also build it up light and take it to Moab, or Fruita or Sedona. It garnered a following from strong technical riders who could pedal. We could never ship them fast enough and it's still our strongest seller."
With a bike suited to more than the North Shore, Knolly began shipping to shops in Colorado, California and beyond—sales nearly doubled for the next several years. However, as is often the case for small, independent businesses, there were growing pains.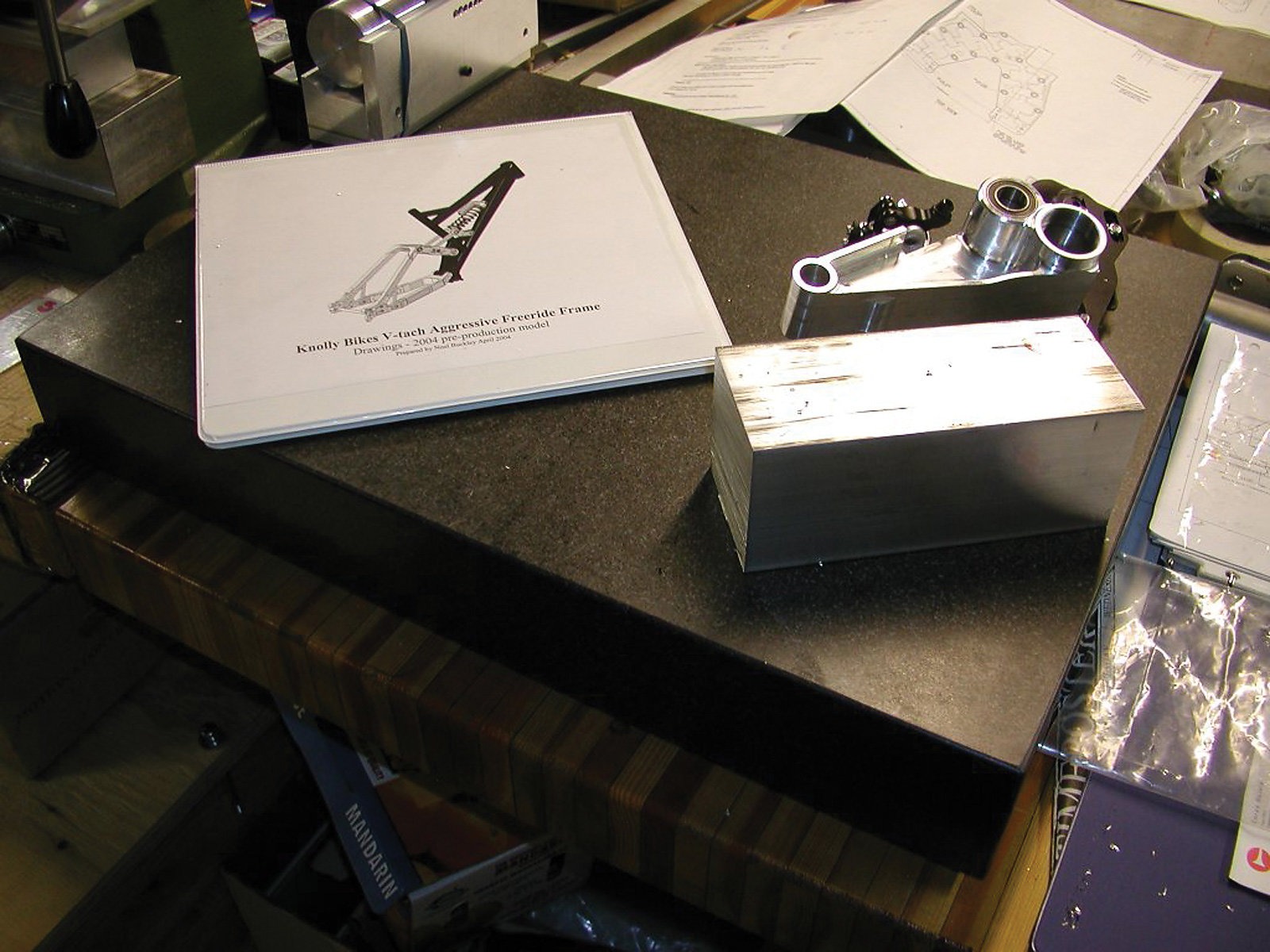 By 2009, Knolly was making most of the parts in-house and outsourcing the rest of the production throughout North America: The supply chain became inefficient. Frames were welded in Oregon, painted in Colorado and assembled in Vancouver. "Ultimately, it didn't really work because whenever there were problems, everybody pointed fingers at everybody else," Noel says. "It was a really cool idea to produce our bikes in North America, and we're proud of what we tried to do, but it wasn't working because no one accepted responsibility for the work that they did. The lead times became too long and, while growth was insane, production delays became unworkable. We couldn't sustain it."
So in 2010, while trying to add two new bikes to the line, the company also began to search out alternative production processes. "Our core product has always been technical, performance bikes," Noel says. "We're not trying to build the lightest bikes, the heaviest bikes or the best-selling bikes; we try to build the most high-performance product. Our typical customer is not a first time bike buyer and our product is a priority purchase for them. It's not: 'I want a bike'; it's 'I want this bike.' They want a predictable bike."
With two shorter travel bikes in the works—the all-mountain Chilcotin and the trail-oriented Endorphin SL—the supply chain couldn't handle the pressure. "We had serious problems getting them to market," Noel says matter-of-factly. "The product quality wasn't there, so we terminated production. It was a shame, because we were on track for record sales and hitting mainstream markets. It was a tough year, but it ultimately was the best thing that ever happened. I was able to completely redesign the Chilcotin from scratch, with a travel increase from 150 mm to 160 mm, and we decided to go no-holds-barred to the most advanced manufacturing we could find anywhere. We got a key employee who had a massive amount of experience in Taiwan, he spoke the language, and, right away, we were able to get in with our top choice of vendors.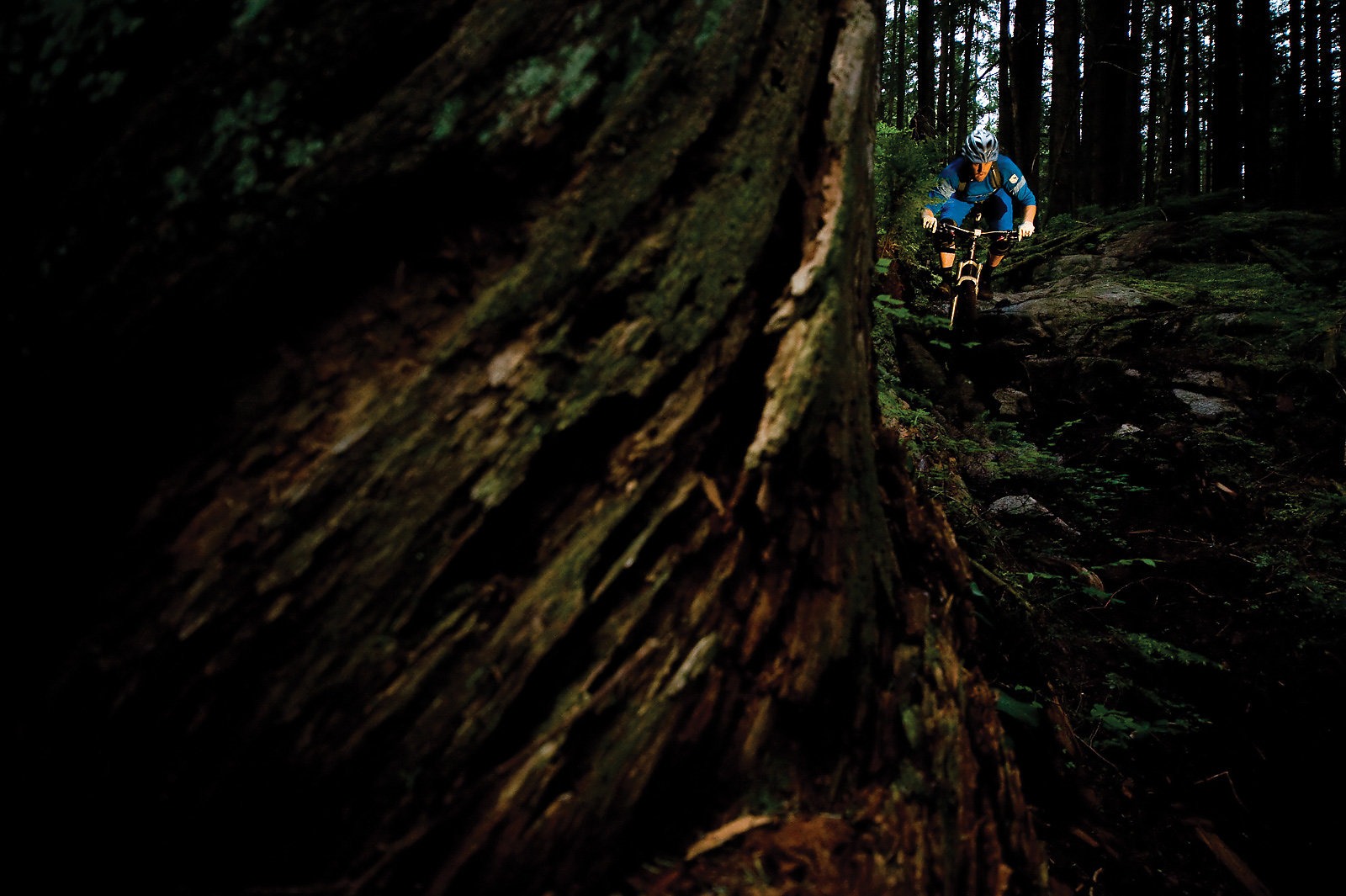 "We went from conceptual computer models to tested and working Chilcotins in under five months—it's unheard of to have those timelines. That was really down to the vendors we had chosen; they are the best of the best. They're not the cheapest, probably the most expensive in fact, and the Chilcotin is certainly one of the most expensive alloy frames made in Asia. But the quality is in the product and customers who have received them are attesting to that."
For 2012, Knolly has four frames, ranging from the 140 mm trail/all-mountain Endorphin to the 215 mm gravity machine known as the Podium. The company has adopted a streamlined approach which sees bikes shipping direct from the factory, and delivery times are on point. It may be a long way from bi-weekly heli drops off Brittania Beach, but that's the nature of growing a small business. With a strong team in both the office and the field—James Doerfling, Garett Buehler and Ryan Berrecloth all put Knolly frames through the worst imaginable abuse—Knolly has once again found its stride and is set to add several more models to the line, including forays into the carbon and 29er platforms. "It's a collaborative effort," says Noel, "but the bikes are still my designs—they start and end in my head. Along the way there are many different people involved and that has helped diversify and solidify our offerings. We kept 98 percent of our forecasted sales after the issues in 2011 and the pre-orders are so strong we had to start taking deposits—we're booking through production runs four months before the bikes are ready. At the end of the day, it's my name on the bike and the market will let us know if there's something they don't like about it."
From the brainchild of an engineering physicist on injured reserve to a growing brand backed by a man who has been dedicated to dirt for the past 25 years, Knolly's path to productivity has seen a few bumps. In 2012, it seems they have found an equilibrium that is, above all else, committed to providing the best possible ride. As a small, independent company, they are able to remain progressive in a world where technology and riding styles change by the minute—which is something any discerning mountain biker can appreciate.