Dakine Knee & Elbow Pads Accessory Review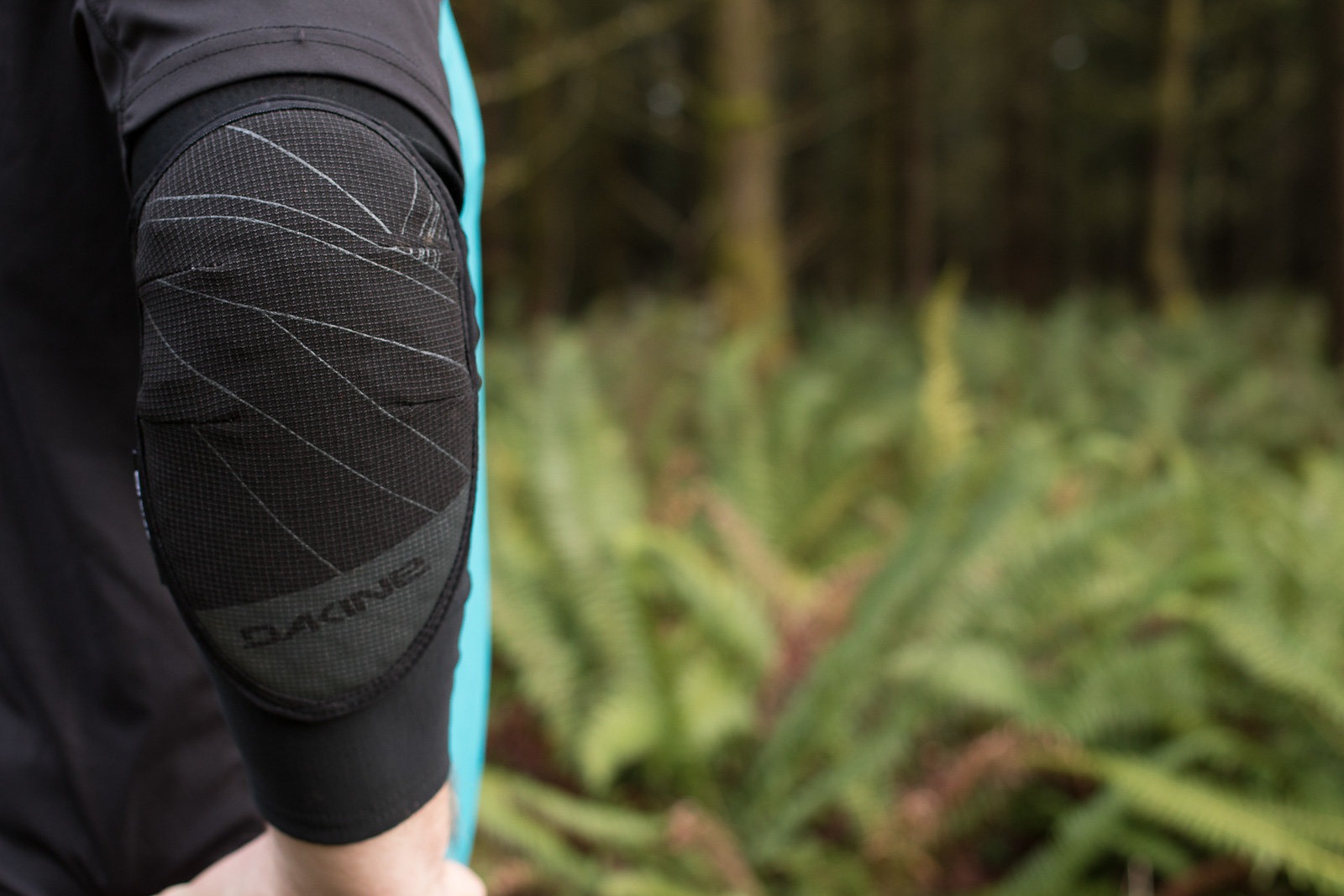 Dakine Knee & Elbow Pad Review
The off-season, pre-season, wet season, snow season—what ever you'd like to call it—is upon us.
It's a great time a year for trail-building, conditioning and working on the fundamentals, however, there is nothing worse than going into the season with an injury. To help keep you happy and healthy Dakine offers two lines of personal protection, the Hellion and the Slayer. I ended up with the Slayer Elbow pads and the Hellion Knee pads, a pair that together helped me feel I was a little more invincible.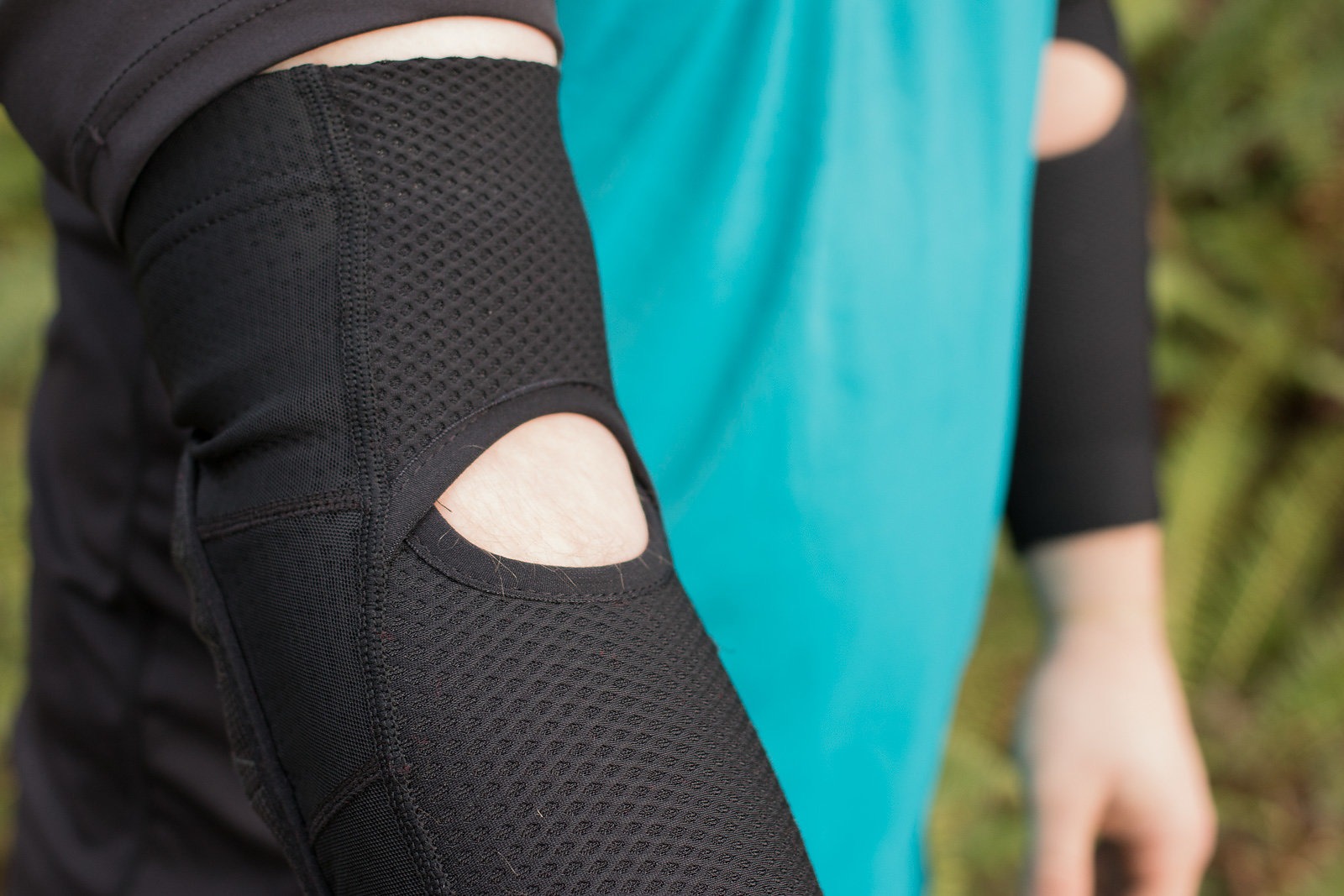 Both the Hellion Knee pad and Slayer Elbow pad utilize CE certified foam padding to protect their wearer from impact—be it balance-gone-wrong tip overs, wheelie slip-outs or tomahawks. The impact foam is light and flexible which makes for comfortable wear, even when pedaling, but hardens on impact to provide more rigid protection. The elbow and knee pads also both feature a Cross X elastic compression design with bonded hem seams and silicon gripper elastic to hold the pad in place. They also use pre-curved, ergonomic patterning to provide better articulation and fit. The Cross X design provided a comfortable, secure fit without pinching or binding, to the point where I forgot they were on about 5 minutes into my ride.
The Hellion line (which currently only offers a knee pad) does provided a little beefier protection in comparison to the Slayer line. The Hellion Knee Pad specifically features interior patella support as well as additional lateral and medial side padding for extra protection. This slight, well-placed extra padding in the Hellion Knee Pads really helped when things got sketchy and my knees found themselves death gripping the frame. The Hellion Knee Pad also has an adjustable thigh strap to make sure it stays put when things get extra skechy (or sweaty).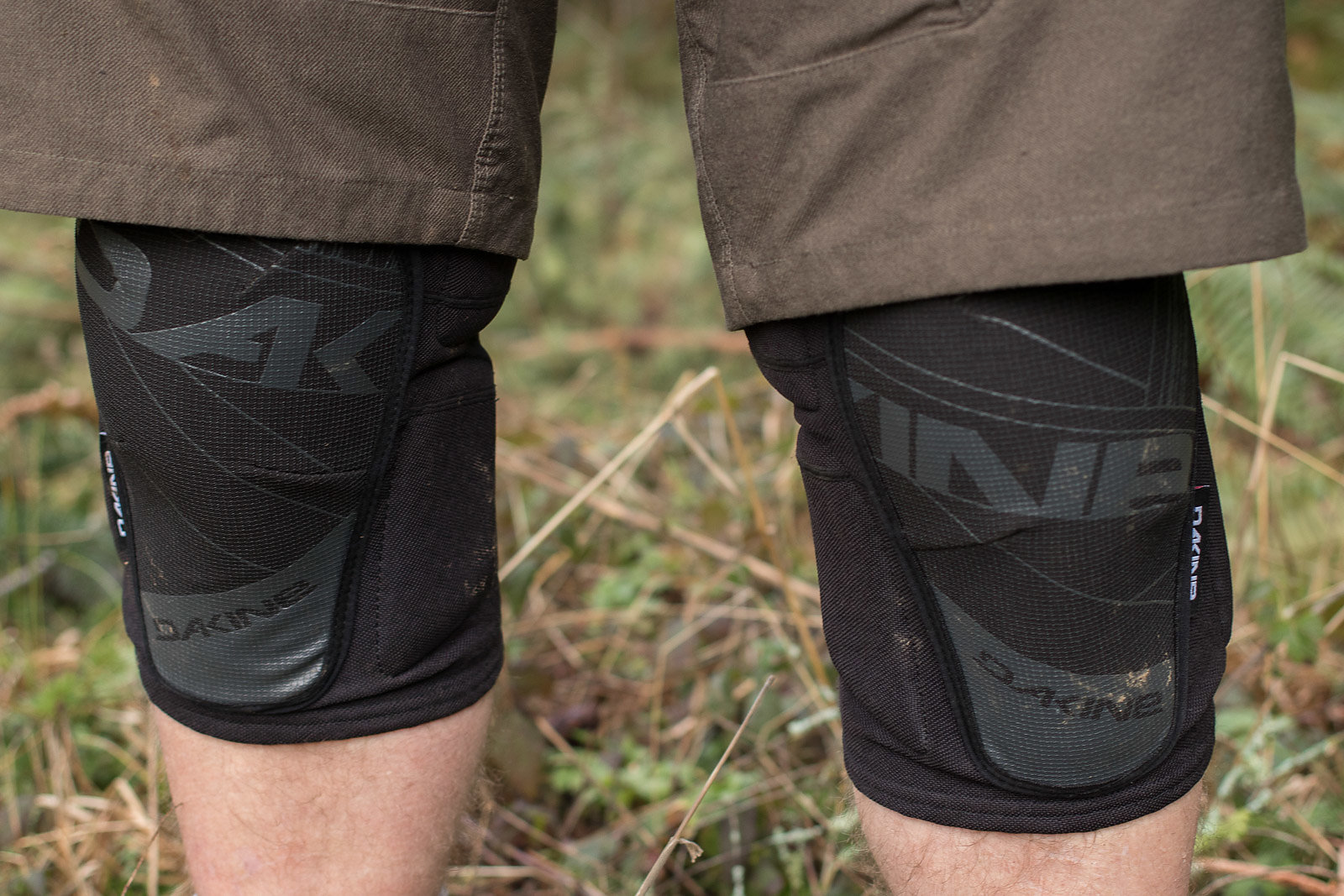 We've only been riding in the pad set for about a month now, so it's a little early to see how they'll stack up to the wear and tear of the full-blown riding season, but initial observations look good. So far, the seams are holding with little to no fraying, the silicon is still doing its job, and the Velcro on the Hellion thigh adjustment strap is functioning well. Compared to other pads I've had in the past, they're holding up as well—if not better—than the rest.
Both pad sets proved to be very comfortable on the climbs and descents. In full transparency, I do typically ride with my knee pads pulled down for the climbs, but even when I would have to pedal short sections, or the few times I rode with them up for the sake of a thorough test, I was pleasantly surprised to find that they stayed in place and didn't require constant adjustment (the main reason I pedal with my knee pads pulled down). The elbow pads were even better. When I first started testing them I would pack them to the top and then wear them for the descent, but after the first couple of rides I just started wearing them from the car as they were so comfortable I wouldn't even notice them (not to mention they provided a little extra warmth on colder rides). The fact that I found myself wearing these pads more often and through out while rides, surprised even myself. It's clearly a testament to their "set it and forget it" comfort.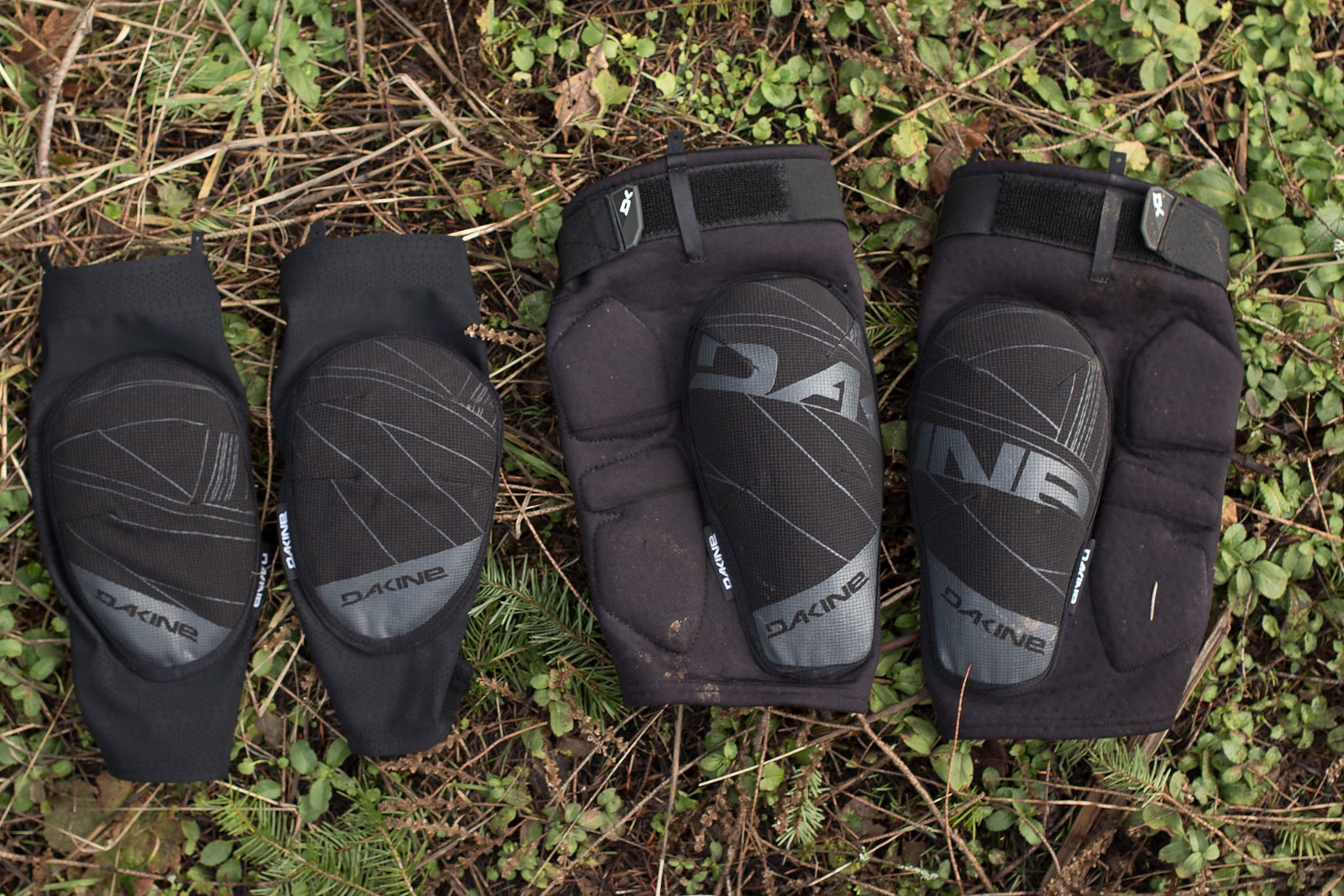 Final Thoughts
The Hellion Knee Pads and Slayer Elbow Pads are perfect for a rider looking for all-day comfort without sacrificing too much protection. In the past, I've been riding in a light trail pad for my pedal days and then stepping it up to a beefier freeride pad for the bike park and shuttle laps. The Dakine pad sets have positioned themselves right in between with the comfort and fit of my trail pads, but with the added protection of my freeride pads.
The best part of these pads though is that you'll wear them. Or at least I did. A pad isn't going to do you much good when you leave it in the pickup bed because you can't stand how they feel, let alone ride. With the Hellion and Slayer, you'll find they're so easy to wear that there's no reason to leave them behind. Just be forewarned, you might even start pedaling in them.
MSRP:
Slayer Elbow Pad: $55
Hellion Knee Pad: $75
Check out the whole line of pads at www.dakine.com