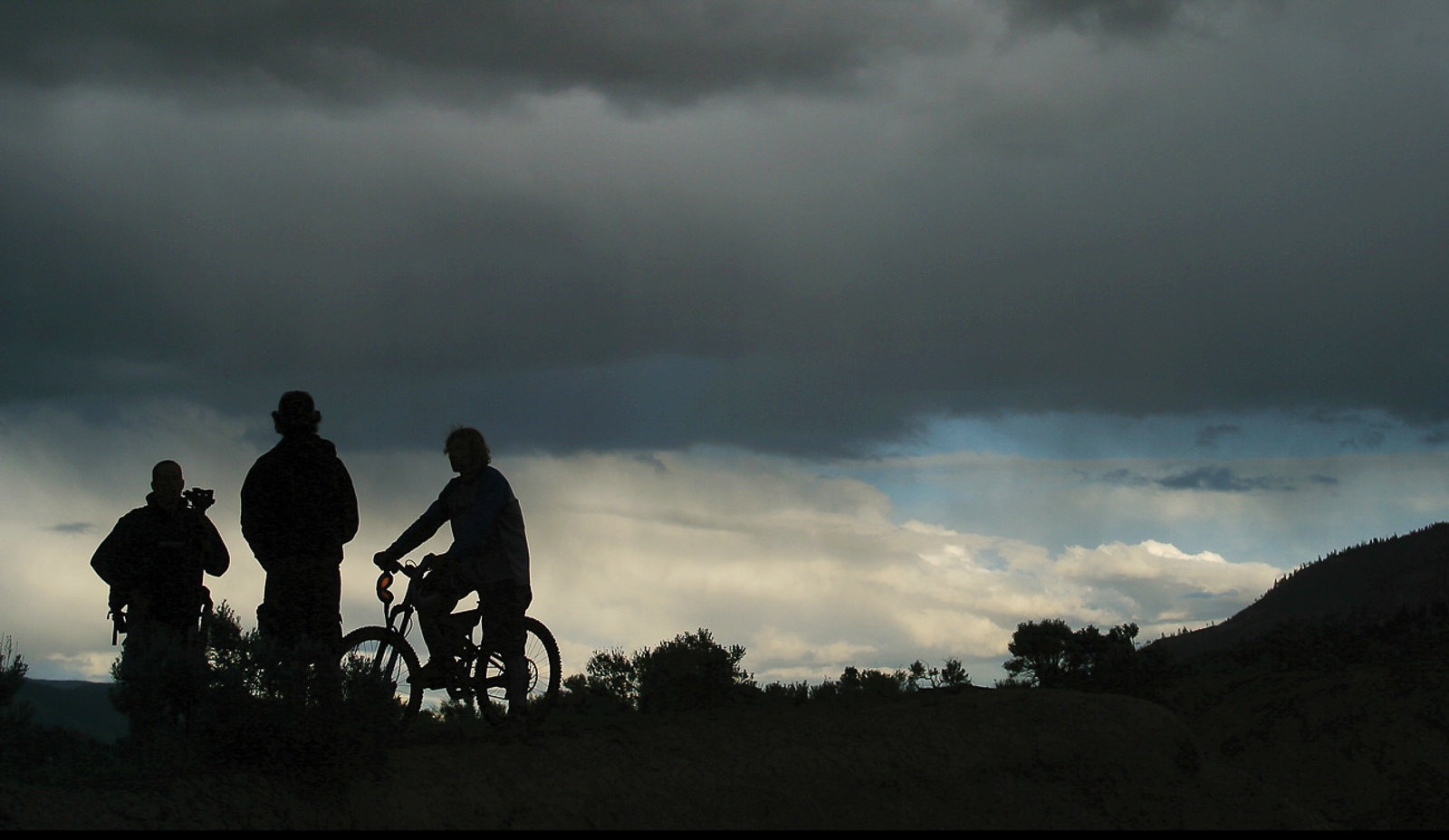 Collective Consciousness: The Progressive Nature of Anthill Films
It's nearing high noon in "The World Eagle Capital" of Brackendale, B.C., yet the sun sits low in the sky.
Although today is the winter solstice, winter has been AWOL in December of 2011 and the Anthill Films crew is busy outside of nearby Squamish. We meet Marketing Director Ian Dunn at a coffee shop and head to the grocery store for provisions before navigating iced-over logging roads to their muddy terminus. Just a few minutes out of town, towering cedars take over the landscape and logging tape marks future cuts.
"This whole zone is kind of a grey area when it comes to land usage," explains Dunn. "But we are working with the local authorities to make sure our build is legit."
Deep in the forest, the smell of smoke and echoes of a chugging bobcat lead us to a section of second-growth where the crew has been busy creating the brainchild of Brandon Semenuk: tightly wound hits and ladder-work form a flowing ribbon of dirt under filtered light, a natural fall line borne out of a week of hard labor. There, the Anthill crew huddles around a smoldering bonfire. After a day or two of fine-tuning, they will begin shooting Semenuk's trail. For now, they are content to roast a hot dog or two and talk shop. As is the norm, the whole crew is present and pitching in on the build save resident photographer Sterling Lorence—Creative Director Darcy Wittenburg, Lead Editor and Cinematographer Darren McCullough, Cinematographer/Editor Colin "CJ" Jones and Cinematographer Jonathan Schramm—a crew that has worked together for nearly ten years to earn their position at the forefront of mountain bike cinematography. And their respective titles mean very little when it comes to creating Anthill's distinctive breed of films. Indeed, all members of the team also share ownership of the company and all are involved in a collaborative form of creative direction.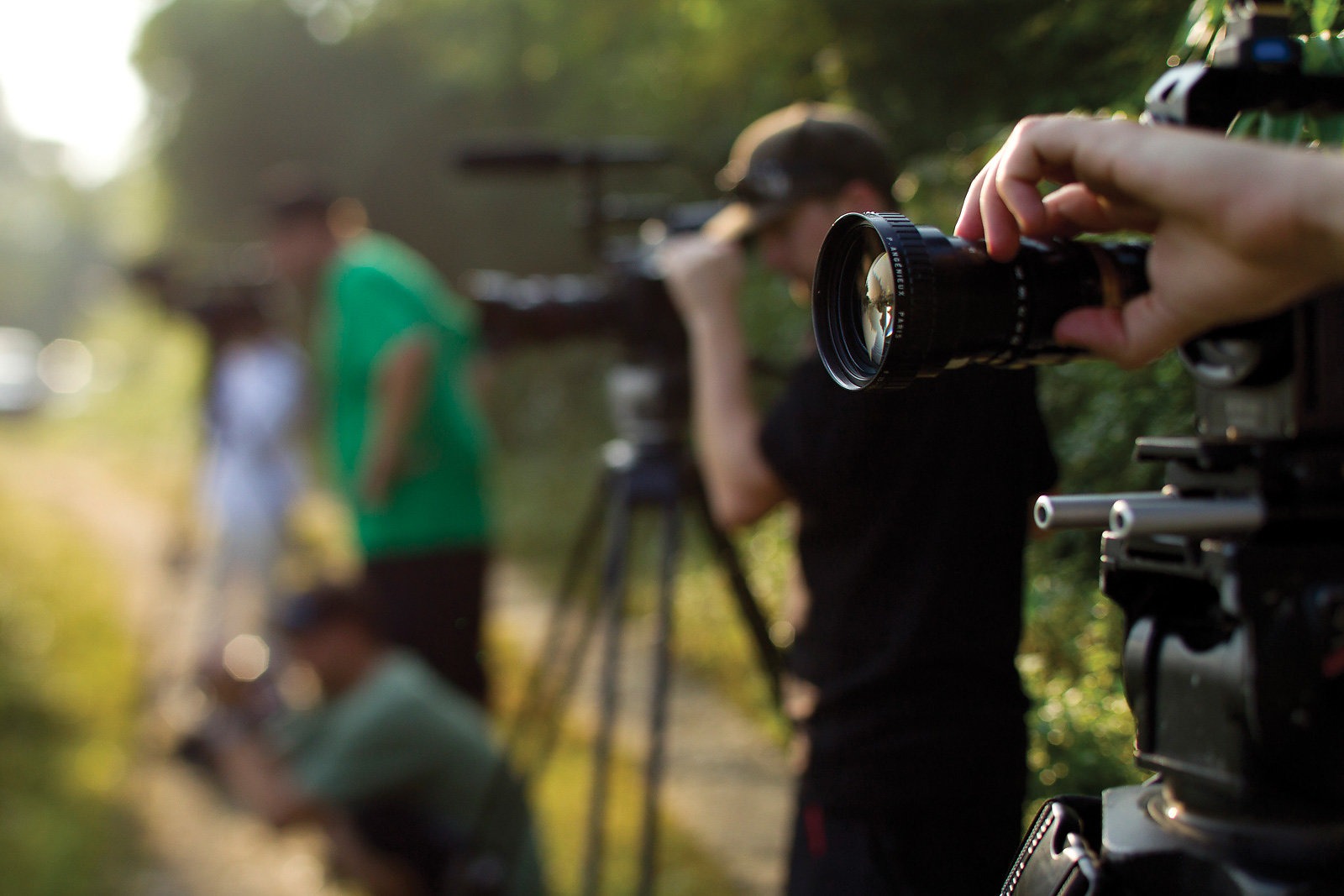 Although Anthill Films only came onto the scene with the release of 2010's Follow Me, its history runs much deeper than that. All members of the crew were drawn to the Sea to Sky corridor in the late 90s and early 2000s in search of better riding—and all except for Dunn were members of the groundbreaking group known as The Collective who redefined mountain bike cinematography through the mid-2000s. However, as Wittenburg explains, "when Jamie [Houssain, co-founder of The Collective with Wittenburg] left for his family business, we all knew we wanted to keep making films—and we all wanted to be partners in the business."
So Anthill Films was born—a true collective, one might say. They began brainstorming Follow Me in a democratic fashion in 2008. After almost a year of discussion, production began. This isn't to say, however, that Anthill was merely an evolution of The Collective—Anthill brought a new style and vision to the table based upon their own unique discourse. "Ultimately, there's so much work that goes into a project that we want everyone to feel like we have an equally strong voice and we can share ideas spontaneously as they come about," says Schramm. "You become a better listener. It allows more creativity to flow back and forth with round table discussions."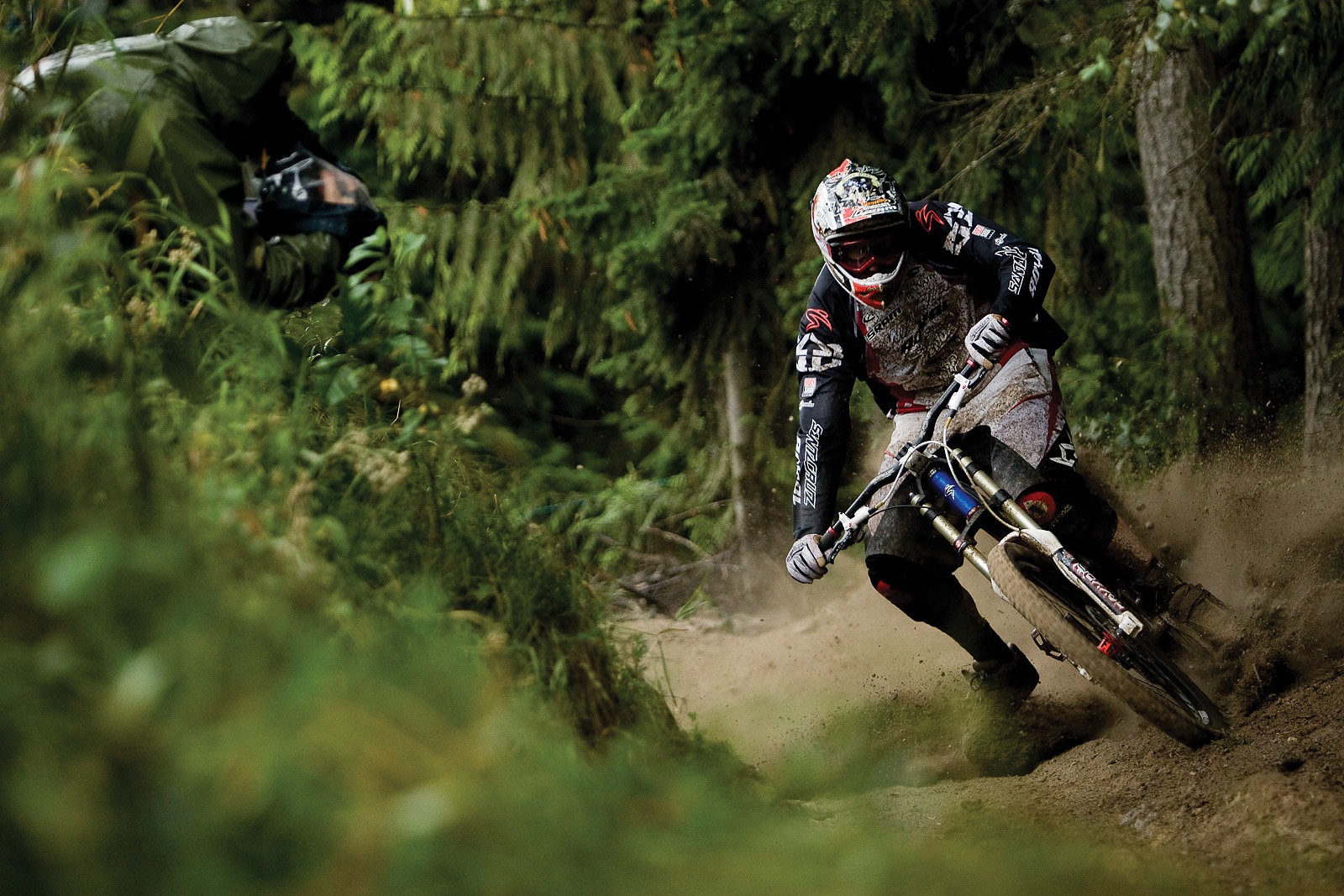 Essentially, as their films evolve, the Anthill crew periodically sits down together to discuss the creative direction, the evolution of emerging themes, and future ideas and projects. In contrast to most other film crews where a director defines the vision and subordinates work to execute his or her broader concepts, Anthill has been able to maintain a free-flowing creative process in which every member of the crew has a say. "There's a lot of stuff that all of us work on—there isn't a single part of the business that everyone doesn't chime in on," Wittenburg says. "Roles are one of the hardest things for us to define."
Indeed, Anthill thrives upon shared roles. Even the new addition to the team, Dunn—the only member who didn't come from The Collective—is often present on set. Dunn had already been consulting with the crew when they began to organize the new company and his ability to collaborate on more than just marketing and distribution made him a natural fit. It also didn't hurt that he was based in the Squamish area. With crew members occupying the Sea to Sky corridor from Pemberton to Lion's Bay, Squamish became the de facto hub of Anthill's operations—the world-class riding in the area notwithstanding. "We were all drawn to Squamish because of the lifestyle, the whole [Sea to Sky] corridor," explains Schramm. "It was more about where we want to live than locate a business."
"There's a lot of stuff that all of us work on—there isn't a single part of the business that everyone doesn't chime in on," Wittenburg says. "Roles are one of the hardest things for us to define."
When Follow Me dropped in 2010, segments from the Sunshine Coast, Vancouver's North Shore and the Whistler Bike Park highlighted Anthill's love of their own back yard. Featuring a roster of dirt stars from a variety of disciplines—names like Atherton, Semenuk, McCaul, Hill, Vanderham and more—and a clear message of the shared experience within the mountain bike scene regardless of the terrain, it also set the tone for what was to come. And above all, it showcased the streamlined and seamless presentation that is Anthill's trademark: no overstated extreme factor, rushed, rapid-fire trickery or cheesy hooks; but, rather, stylish riding in eye-pleasing locations when the time, and light, was right—a kind of filmmaking that only comes from 50-plus years of collective trial, error and refinement.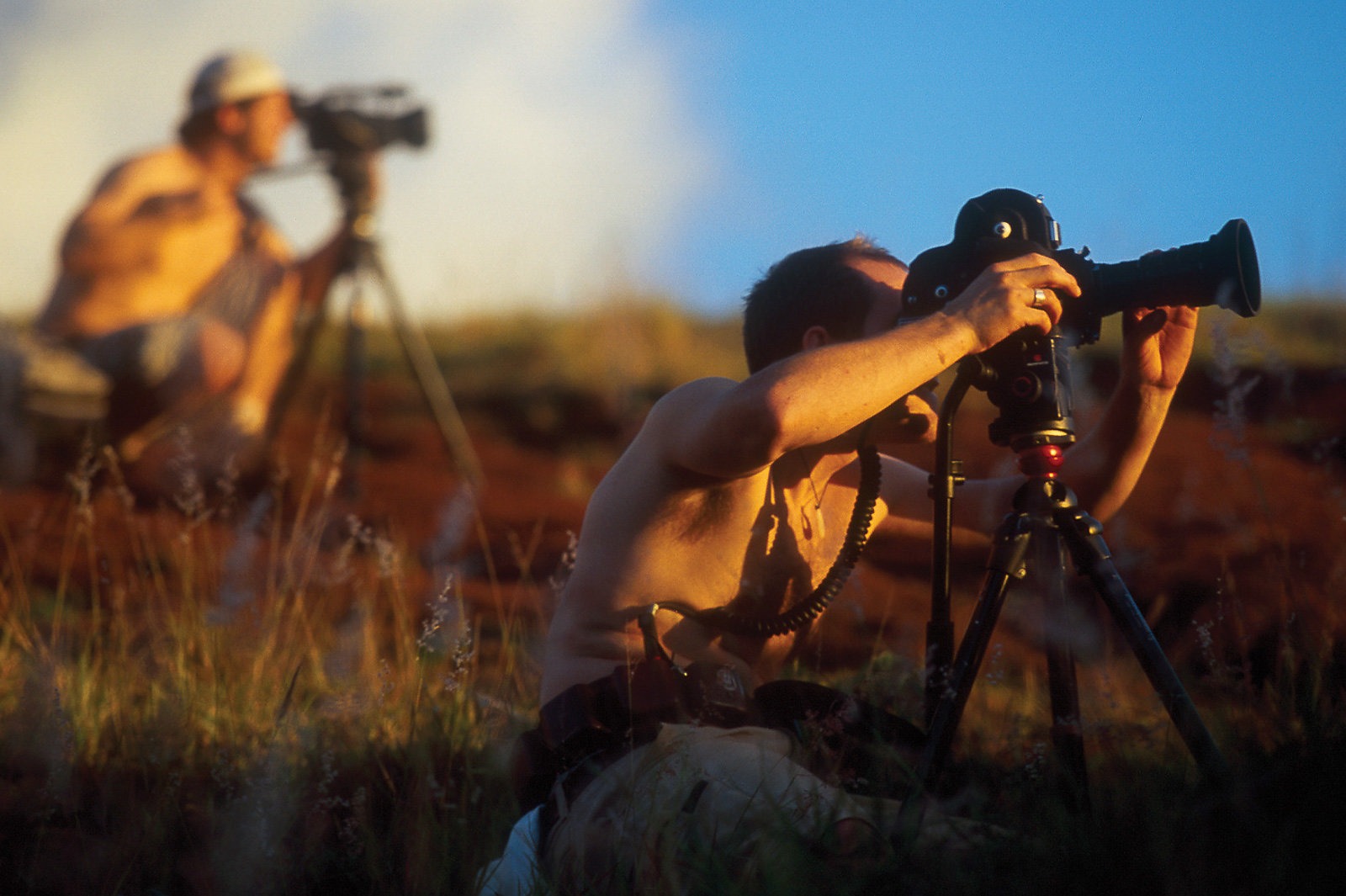 It is Anthill's ability to blend creative cinematography with progressive riding, yet still create a cohesive film, that sets them apart. "It's been a process over the years," Wittenburg says, referring to their more innovative shots. "It's a balance between trying to push ourselves to do something we've never done before, but at the same time getting a shot you know you're going to pull off… especially when you've got guys doing high risk maneuvers, or you're in Nepal and there's a sunset, you're never gonna be there again and it's a big risk to try and get too experimental. We've pushed ourselves through the years and slowly been able to apply more creative things to those one-take-only settings. But you never know what's going to work unless you try it."
What began with cable-cam experiments has developed into a variety of ever-evolving techniques to showcase mountain biking at its highest level and still present a fresh and unique aesthetic. This kind of creative effort has not only been a product of the crew's collective inspiration, but it has also necessitated their united presence on location, whether at home near Squamish or in the far reaches of a Nepalese mountainscape. "We come into a zone and we have four guys, there are four wheels turning," explains McCullough. "Implementing shots—a cable cam shot, for instance—takes a lot of bodies… there might be four hundred pounds of gear to achieve that single shot."
A commitment to cohesive group dynamics keeps the ideas flowing. It's a process of evolution defined by shared respect, ongoing dialogue, and, ultimately, an ability to bring positive energy to the table by both the film crew and their riders. "This particular line," Wittenburg says, through the smoke of their trailside fire, "Brandon [Semenuk] found a lot of it. Sometimes we find lines and we can suggest it, but [the riders] decide whether they're feeling it or not. Our general vibe is to keep it open—throw everything out on the table and let the rider, the filmers, the whole group decide what we are going to shoot and how it will be presented."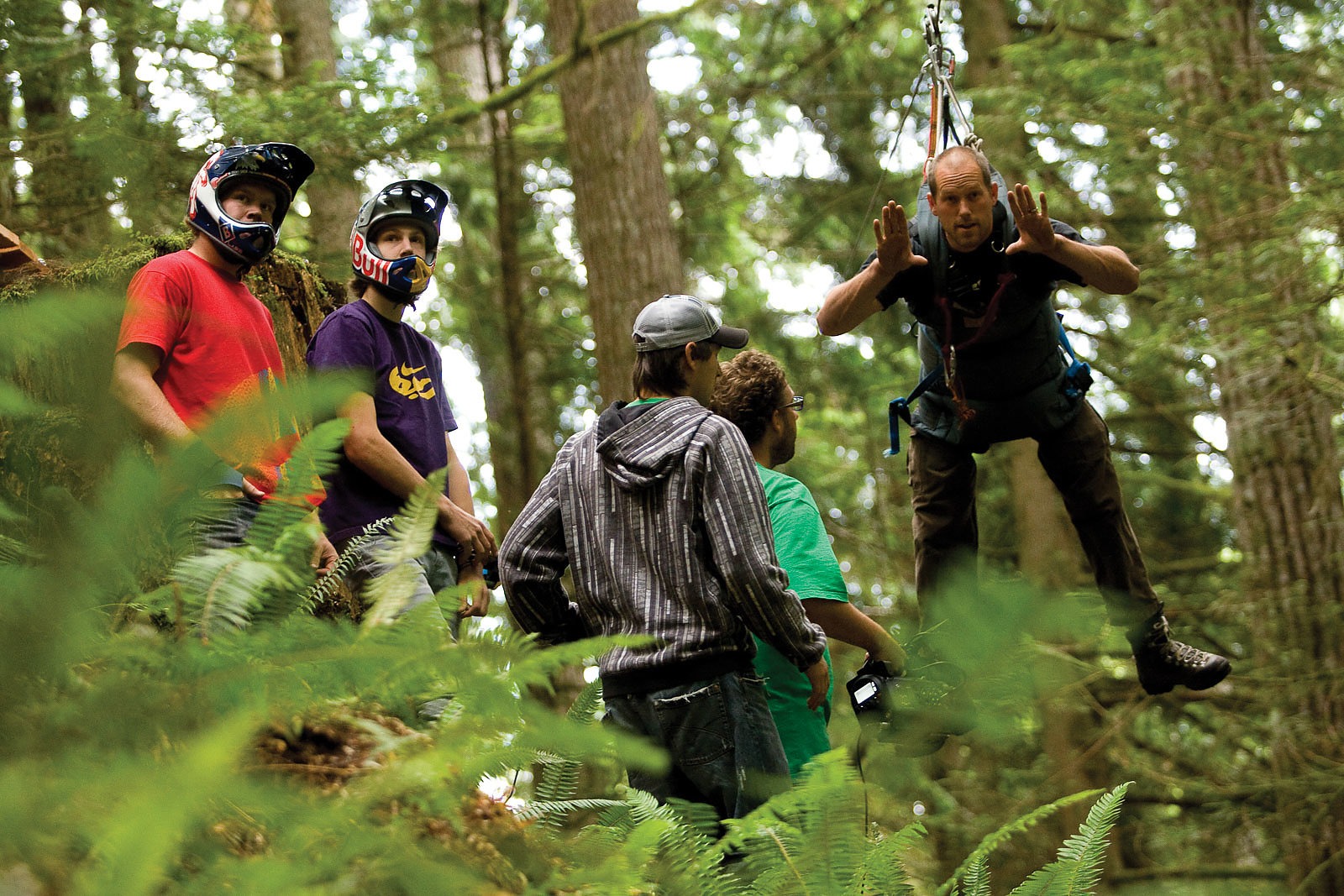 "Since we know each other so well, we've built long-term relationships with riders," Jones adds. "It shows in the footage that we're having fun on the shoots. We don't have a shot list and, it's subtle, but you can tell we are having fun on every trip. Because of that group dynamic, it's an even pressure and it creates the right environment to feed off one another and create new perspectives."
This ability has translated to a glut of opportunities for Anthill, ranging from commercial gigs for both industry clients like Shimano and non-endemic brands such as Panasonic, as well as collaborative efforts with other crews—particularly, a partnership with The Coastal Crew for 2011's From the Inside Out. The film spawned a new company, Second Base Productions, and the Anthill crew handled the back end—production, marketing and distribution, in particular. Certainly, collaboration has been a boon for Anthill; as Dunn says, "More people creates more inspiration creates more opportunities." It also allowed for time to refresh, recollect and brainstorm ideas for their new film: 2012's Strength In Numbers, which should be out by the time this magazine hits print.
Strength In Numbers will undoubtedly share some of the message of Follow Me, but, being two years in the making, will also represent an evolution of Anthill's aesthetic across the spectrum—from the cinematography to the edits to the theme. Having two years to formulate and produce a feature film sets Anthill clearly apart from the surplus of HD content available near-daily on the web and beyond. As Wittenburg explains, "We're on a two-year program so we can take a break and do other projects; it's fun to get your head out of a movie and do other things. Also, the brainstorming that goes into it, the gear, timing it with different rider's schedules—to put out a quality project takes time."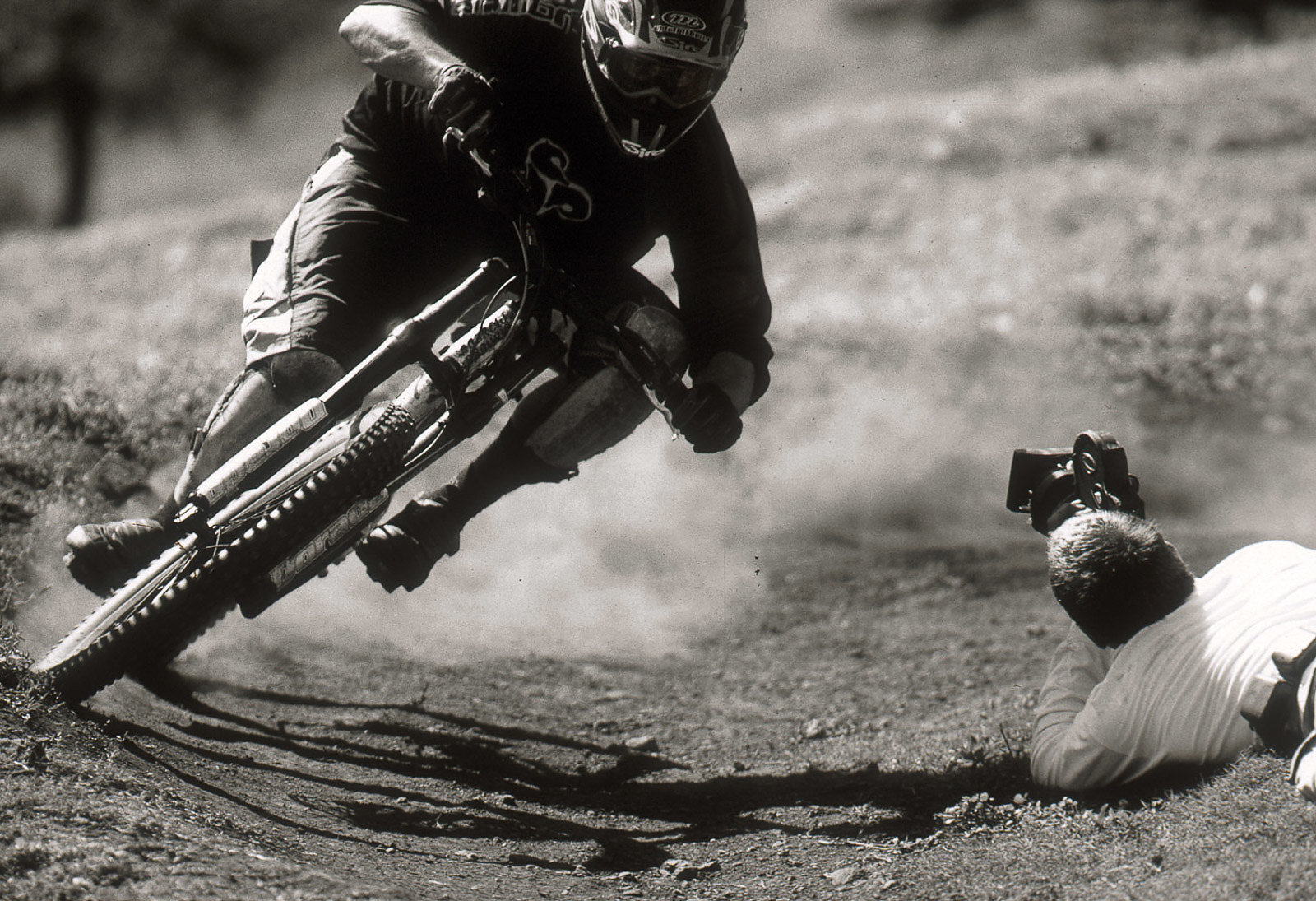 Production for Strength in Numbers, like Follow Me, ran a full year, from April to April. But before laying down the first line, it took six months of brainstorming to iron out the concept, locations and so forth. And as Dunn explains, "Once the movie is finished, our work isn't done. Getting it ready for DVD/Blu-Ray, sponsor obligations, distribution and sales, everyone's heavily involved in that process due to the collective nature." Thus, a two year production schedule—and time to tweak, progress and evolve as new ideas emerge and technological development opens new doors. Portable cranes and dollies, smaller cameras, and the time to adapt to them and apply new techniques all factor into the laborious process of creating something that progresses mountain bike filmmaking. For Strength in Numbers, says Jones, "We have been able to become more efficient with gear light enough to take to locations around the world. In Nepal we were able to bring almost all of our gear—before it was just sticks and cameras when we went overseas."
The new film will showcase a greater diversity of locations, from Nepal, to Utah, California, their home in Squamish and beyond, all in pursuit of the voice of the global bike community—a search that has lead to discovery, evolution and inspiration throughout the production process. Ultimately, the film will tell an organic story generated through their experiences within each of these distinct-yet-connected areas. "We have found all these sub-stories in the different communities throughout the film," says Schramm. "We are trying to show the diversity that's out there within the mountain bike community, but link a common thread between them all. There's sometimes the vibe that the XC guys, the dirt jumpers, the racers, the park riders, that everyone's doing their own thing. I think we're gonna do a good job showing the common bond between us all—that's strength-in-numbers. Through exploring each community's story, we've started to feel the commonality. At first we were like, 'What is the statement out of Aptos? What is the statement out of Nepal?' It wasn't until we've been embedded in the scene at each of these places that we began to realize what the statement is out of each community."
Wittenburg adds his perspective: "I think people might have different answers to the same question—what is the common community of mountain biking? We've uncovered all sorts of things. The thing I'm most excited about is with each segment, each trip, once we dove into them there have been some unexpected things. There's so much depth to each facet of the sport, so much more to uncover that can be seen in a movie. It shows how deep each community is.
"Mountain biking's the kind of sport where the more people that get into it, the better the sport can be; the more progression, the more places to ride, more people fine-tuning the trails."
"There's generally a feeling of openness and sharing wherever we go," he continues. "Mountain biking's the kind of sport where the more people that get into it, the better the sport can be; the more progression, the more places to ride, more people fine-tuning the trails. It's the kind of sport where if you had a town where everyone rode, that would be an amazing place. The better places to ride are those communities that have a great base. We have so many great, legal trails here in Squamish, for instance, because we have such a great community of riders—it's not just 50 people keeping it to ourselves."
A shared progressive energy and open exchange of ideas—it seems Anthill's approach may be an organic function of the collective consciousness of the mountain bike world. A world built upon a shared appreciation for putting two wheels to dirt and seeing where it will take us.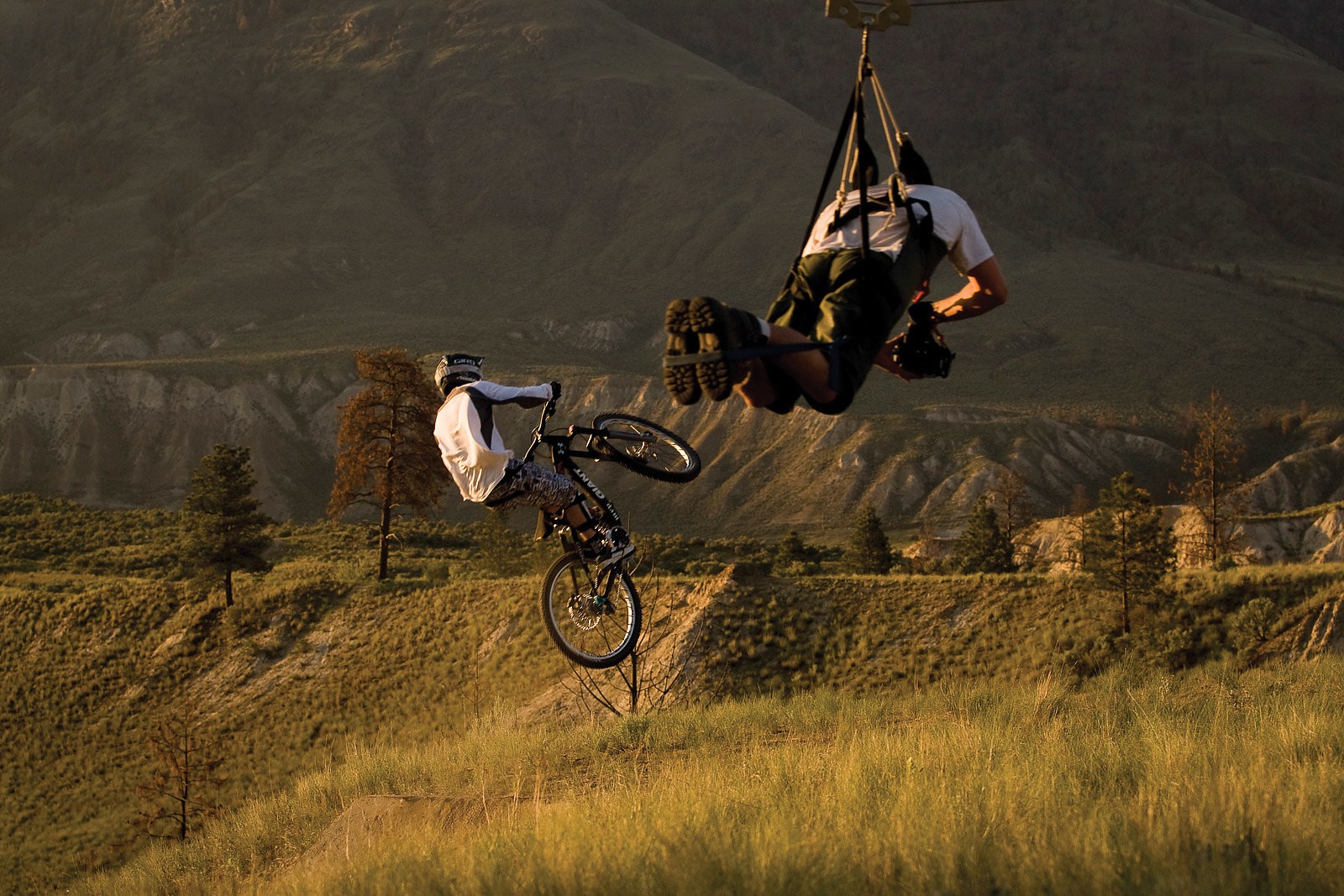 As digital media evolves, so too does the world of film distribution—legally or not, everything is available online in some shape or form. Rather than resist this change, Anthill has devised a digital-era distribution model for Strength in Numbers: a tiered system based on the interest level of the consumer.
For the core rider, a global premiere tour will offer riders to take in the film at its finest on the big screen. A live online premiere will allow tens of thousands of riders to screen the film simultaneously, and share stoke through the Internet. For those who wish to own it, there will be a low cost HD download option alongside premium DVD/Blu-Ray/download packages for those in search of the high-end home theater experience. And, eventually, the whole film will be available for free online streaming to "spread the stoke and grow the sport"—essentially, to satiate the more casual consumer who doesn't feel the need to see it in full HD.
"It's cool how the distribution model mirrors the film," says Dunn. "It's been a work in progress—we committed to it and worked backwards to make it happen—and it's definitely something new, which I think is really going to work. It will reflect the idea that getting more people involved in the sport is healthy for mountain biking: People will share the film and that will help grow the sport and take on a momentum of its own. If, in the end, we could in some small way say that we helped grow mountain biking, I think that's a pretty cool statement."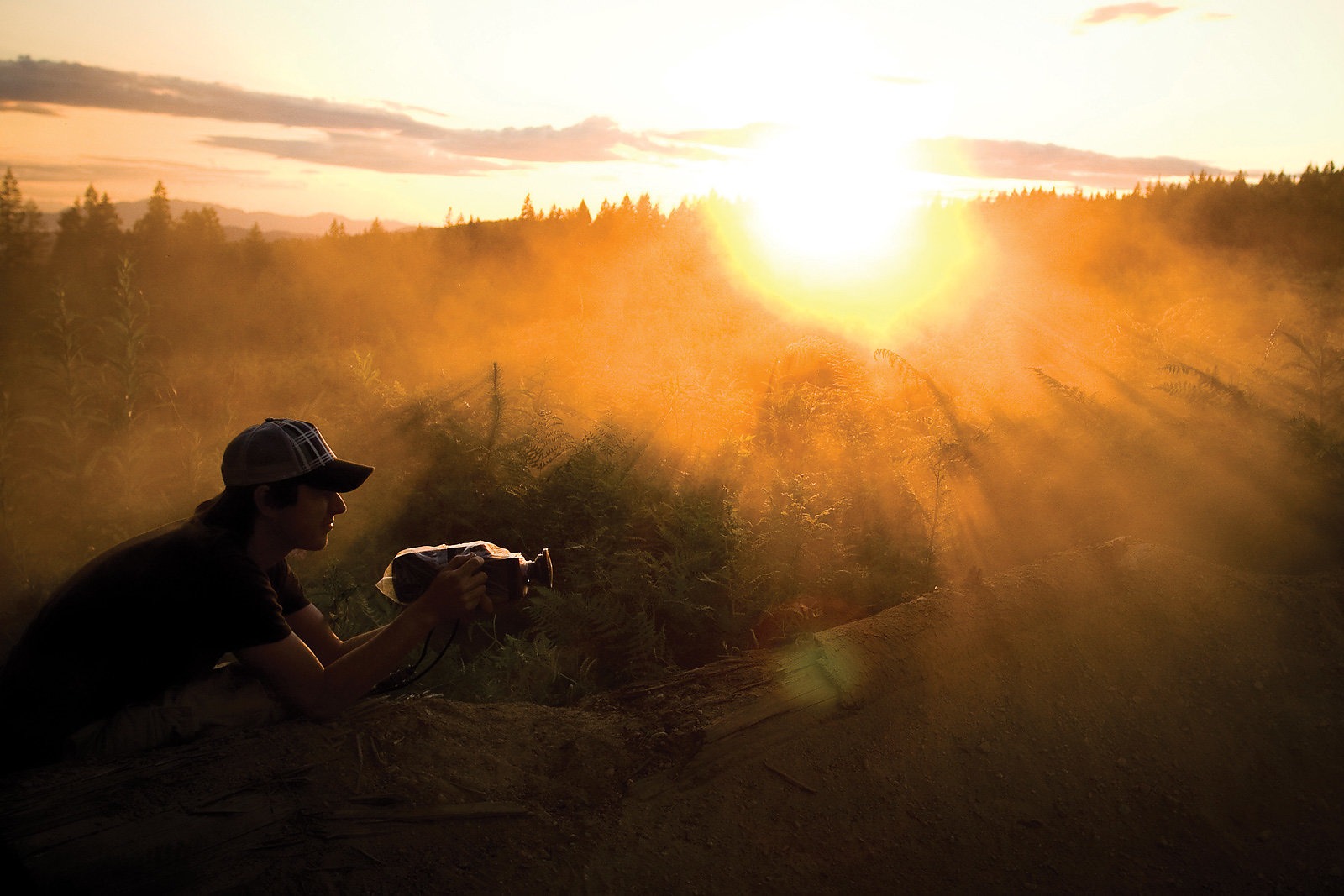 Learning the Ropes: A recount by Mark "skippy" Scilperoort.
Anyone who has seen The Collective, Roam, Seasons or Follow Me has borne witness to one of the Anthill crew's major contributions to the progression of action sports cinematography: the cable cam. It's as if the filmer is following the riders through the air above—kind of like Skywalker on a speeder bike in one of those Star Wars movies. Well basically, he is. But this "magic" didn't happen overnight. Rather, some of it happened the old fashioned way—one might even say the painful way. The following should help explain how it came to be, late one spring afternoon in 1999:
If I remember correctly, there was a group of about five or six of us, headed by a climber/photographer friend Aaron Black and none other than Darcy Wittenburg. The two had discussed an idea to try out a new static line of Aaron's and see if we could rig up a "flying fox zip line" of sorts. I still don't know now why they chose one of the sketchiest spots I've ever seen to execute the operation, but the location of choice was 40 to 60 feet above a large boulder garden just before the entrance to Nordic Drive near Whistler. Maybe it was a quick and convenient locale for a spur-of-the-moment idea, or perhaps the sharp granite rocks looked a tad softer in the afternoon light.
Darcy made quick work of climbing and rigging up a tall hemlock at the bottom of the hill, followed by a stunted old fir about 250 feet upslope. Once the line was tight, the next step was to don a harness and zip from top to bottom to see how much the line would actually stretch and sag. The safety features, other than your standard fare of climbing harnesses, helmets, and carabiners, was a climbing rope tied to the back of the zippee's harness and coiled at the base of the takeoff point—the idea being that if the zippee got going too fast, we could slow him down.
Darcy went first and only made it halfway before the line sagged and stopped him. The next guinea pig went with similar results. There were various observations about a solution, but one variable that seemed easily changeable was to disconnect the safety rope. Besides, the sun was dipping below the horizon. Everyone, including myself, wanted to see someone make it the whole way down.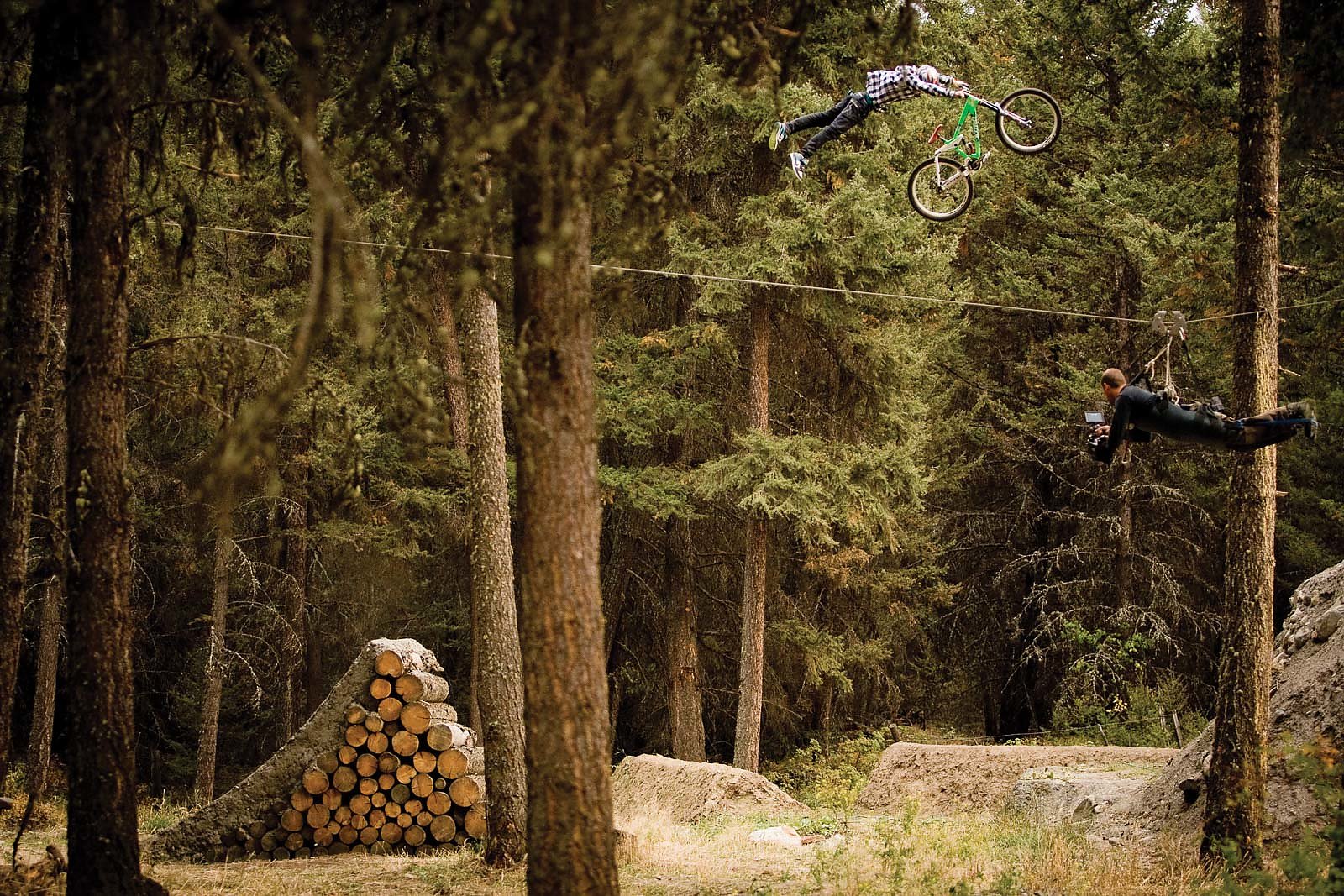 I was the last to go. As I climbed into my harness the group decided to ditch the safety rope. I distinctly remember Darcy telling me that no matter what happened, I shouldn't use my hands as brakes. I told him it that wouldn't be necessary, and to just give me a good push. At the last minute, an extra set of hands joined in the effort. Right off the hop I knew I was zipping faster than the others, and by the time I'd reached the halfway point, I thought I was going to end up on the railroad tracks across the valley. The pulley on the rope began singing a higher-pitched version of "Angel of Death," and petrified whimpers of raw fear tried desperately to catch up with my hurtling projectile mass. As I approached the Hemlock at the bottom, my options were twofold: clamp down and pray or stick my legs up to brace the impact and hope for the best. I chose both.
Welding my palms to the rope did nothing to slow me down, and, as imagined, my ride came to a bone-crunching stop complete with a pine cone and needle explosion. Before Wittenburg coaxed me out of the tree, I had to pry my fingers one by one off that rope. Small puffs of stinky white smoke wisped up from between them, reminding me of the Hydro guy in my grade three classroom burning a hot dog to display the dangers of high voltage electricity. Lucky for me there were still snow banks in the neighborhood and I had my choice of ice-cold puddles for temporary pain relief. The drive home the next day was a slow one, fingertips and thumbs at 10 and 2.
More than a decade has passed since that first attempt and more than a few amazing cable-cam sequences have been delivered on film. Static ropes have given way to steel cables and countless other changes have been implemented to refine the modern cable cam. Still, every time I drive by that little spot above the highway near Whistler, I laugh and try to remind myself that making mistakes often means we're learning a little faster.